This paper plate space ship is a great toddler space craft.
Enjoy your space exploration with this easy paper plate spaceship craft idea.
Paper plates are one of our favourite resources for crafts and arts. They are so versatile. Today, we fashioned the humble paper plate into a spaceship complete with a cheeky little alien pilot!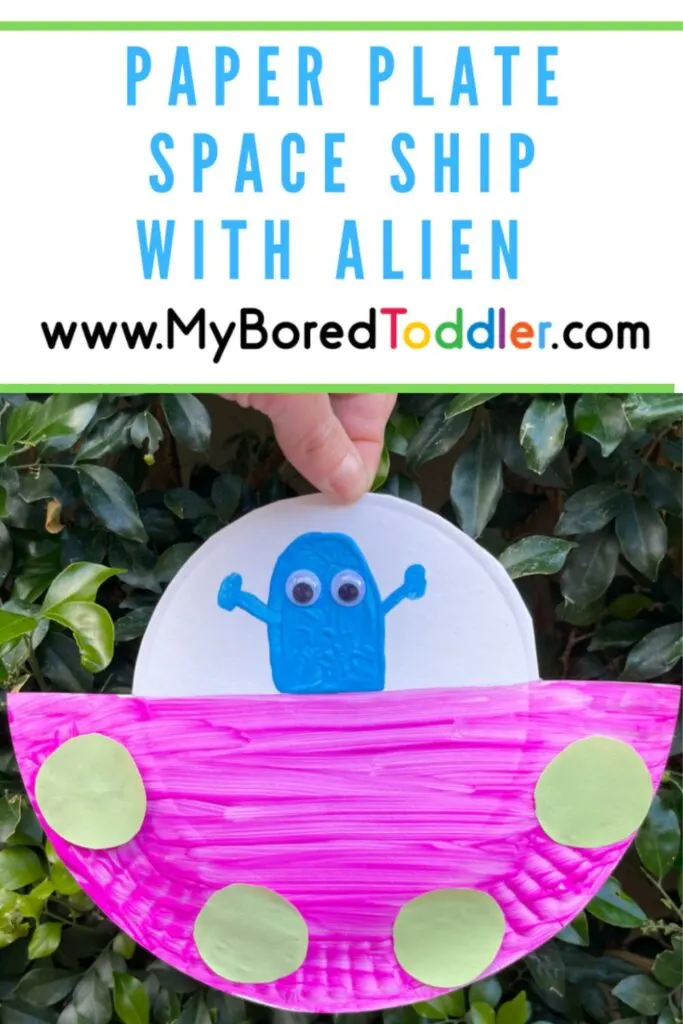 Paper Plate Space Ship
Space play can present a huge step into a whirlpool of imaginative play. We used to use nonsense play to identify 'truth or fiction', and it has made for many sessions filled with fast-out stories and loads of giggles.
This paper plate space ship can be just the vessel to sore
your child's imagination into a flurry of fun, imaginative exploration, and wild storytelling.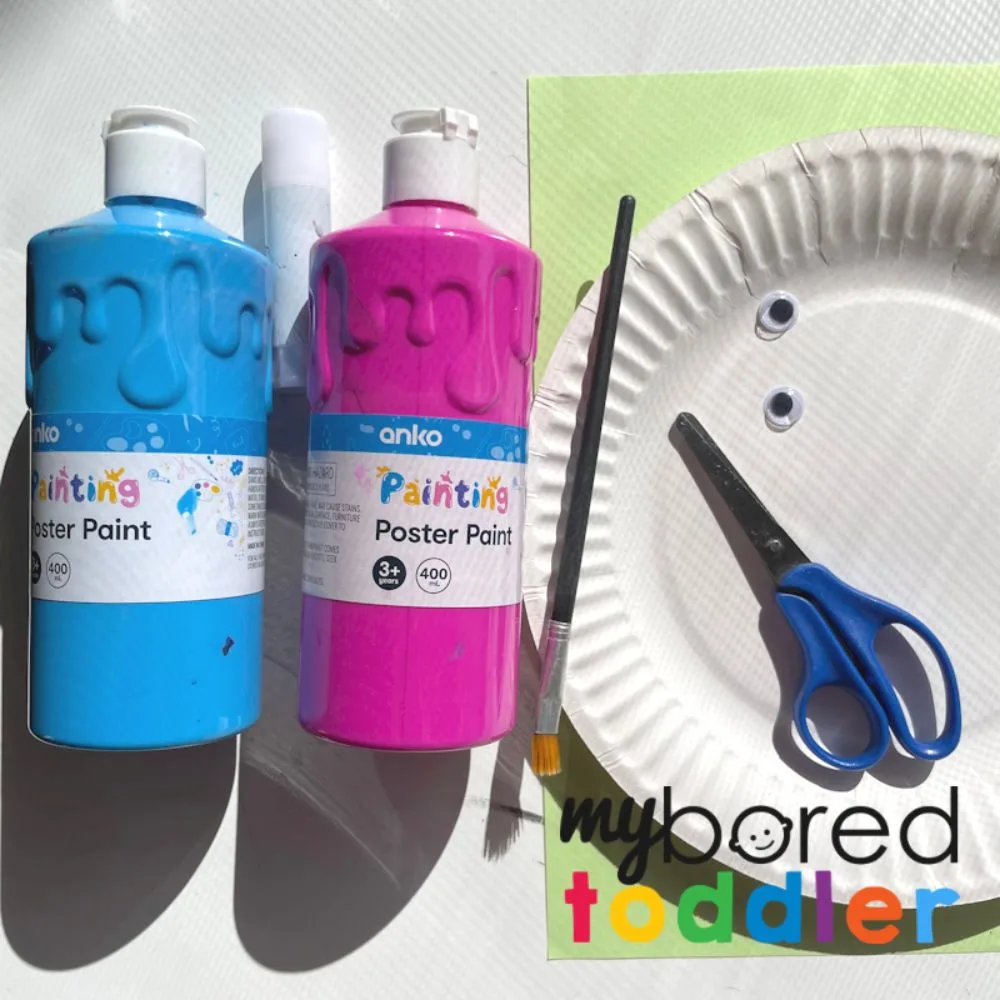 What You Need to Make a Paper Plate Space Ship:
How To Make a Paper Plate Space Ship:
The first step in making your paper plate spaceship is making it itself.
When looking closely at your paper plate, note the inner concave circle in the middle of the plate. The edge of this circle is the template for your spaceship.
Gently fold the paper plate in half, pinching the outer edges to mark the halfway line.
Using the scissors, cut through the outer ring to the centre template circle line on both sides.
Then, cut along the inner circle line to make the foundation of your spaceship.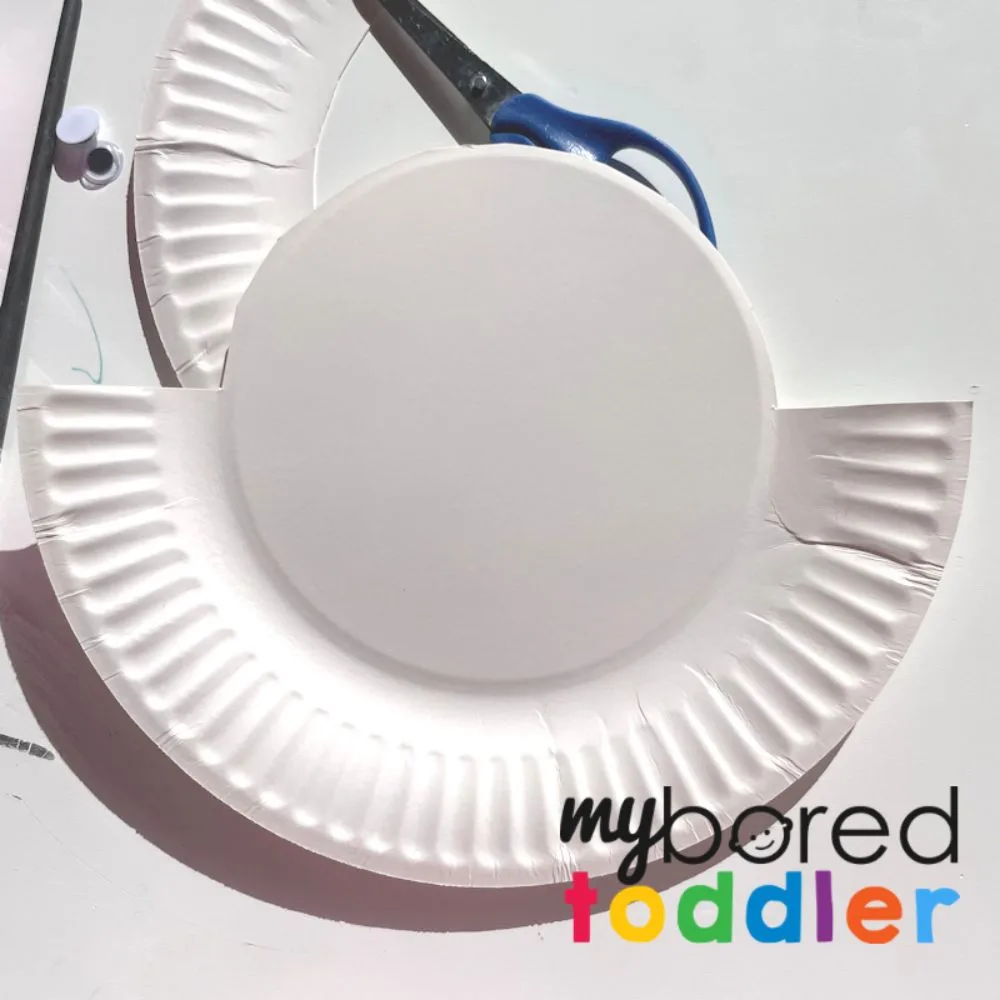 To assist children in cutting the plate themselves, this can be drawn onto the plate to have a stronger visual guide to help them.
Paint the larger semi-circle shape to create the body of the spaceship. Keep the smaller semi-circle white. This is the viewing dome of our spaceship.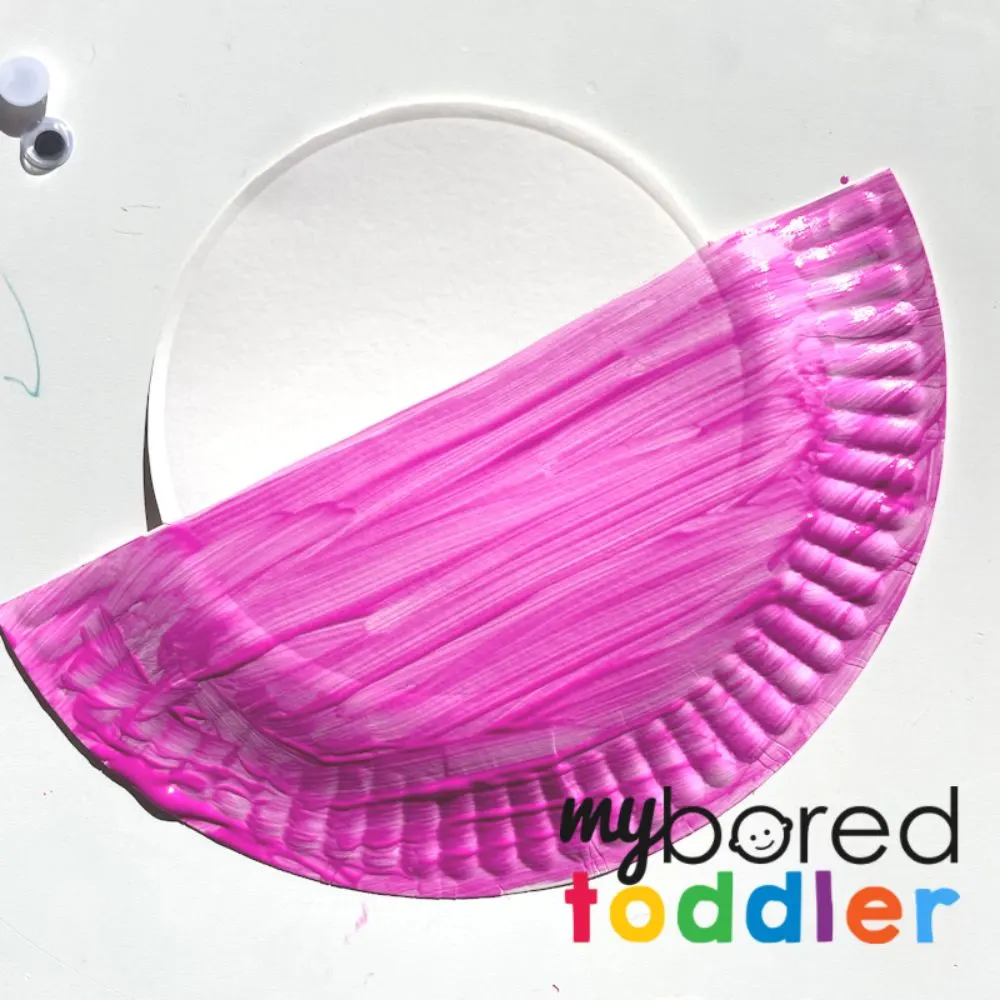 With a second colour of paint, create your little alien spaceship pilot. Your child can get super creative designing their alien.
How many legs or eyes will their alien have?
Will they be a rigid shape or a blob alien?
So much room for creativity!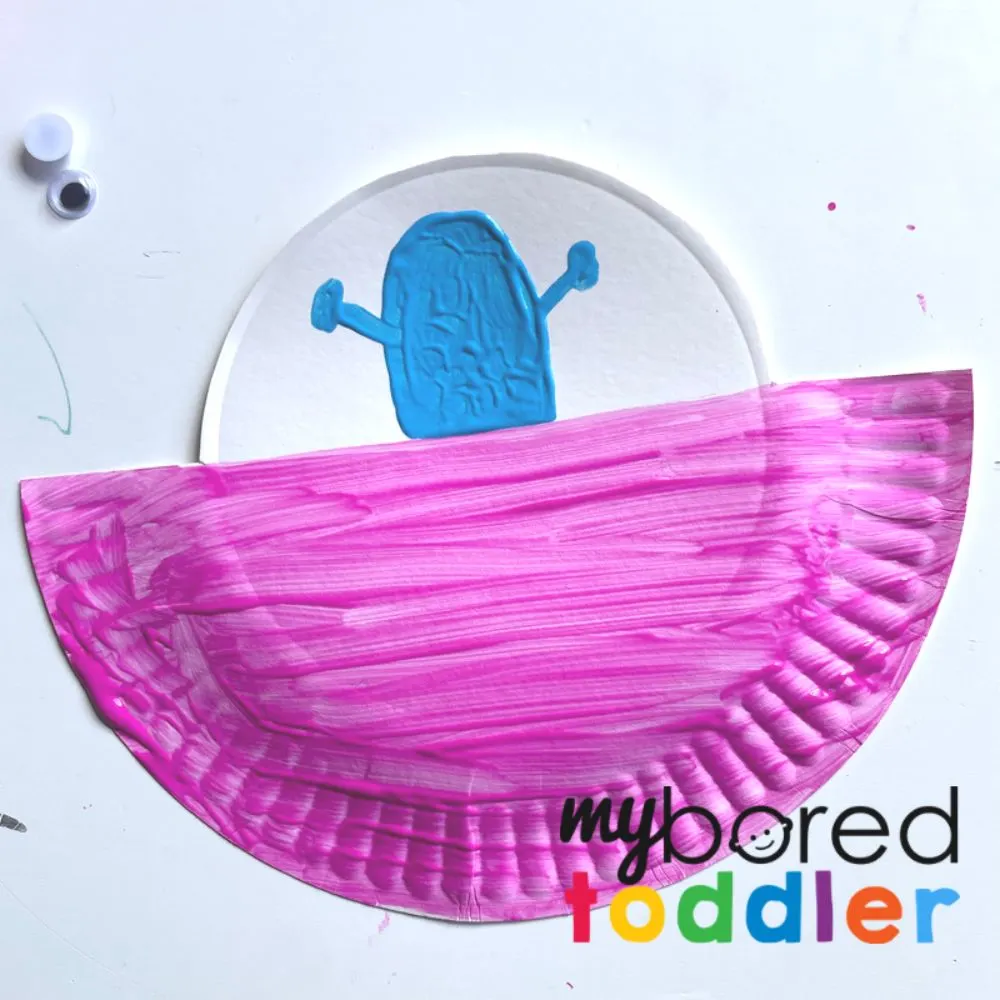 Cut out rounds of coloured paper for the windows and glue them to the spaceship's body.
Glue your alien's eyes in place, and your paper plate spaceship is now complete!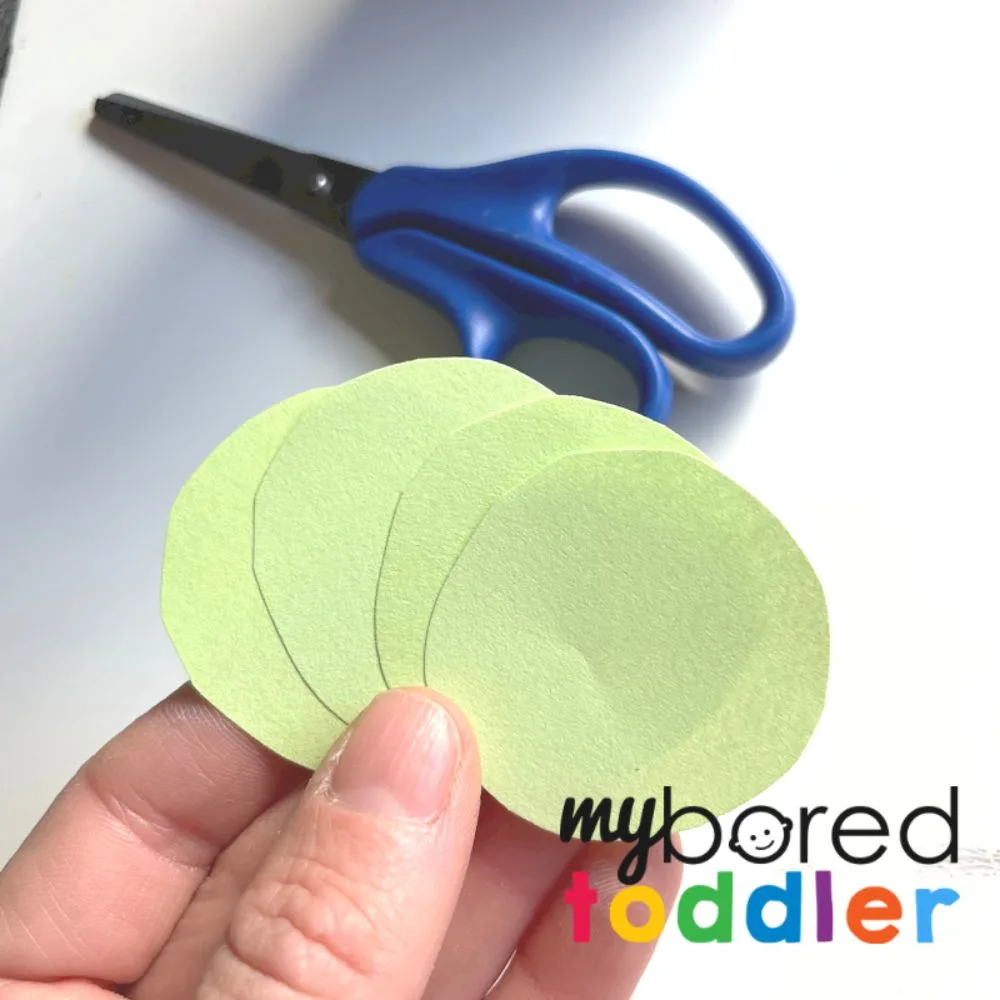 So, where is your paper plate spaceship going to explore first?
Is your alien going to orbit around Earth or zoom off to far-away galaxies with glumpties and narhoots that dance in slime volcanos and pink chickens?
Let your imagination loose and sore out of this world!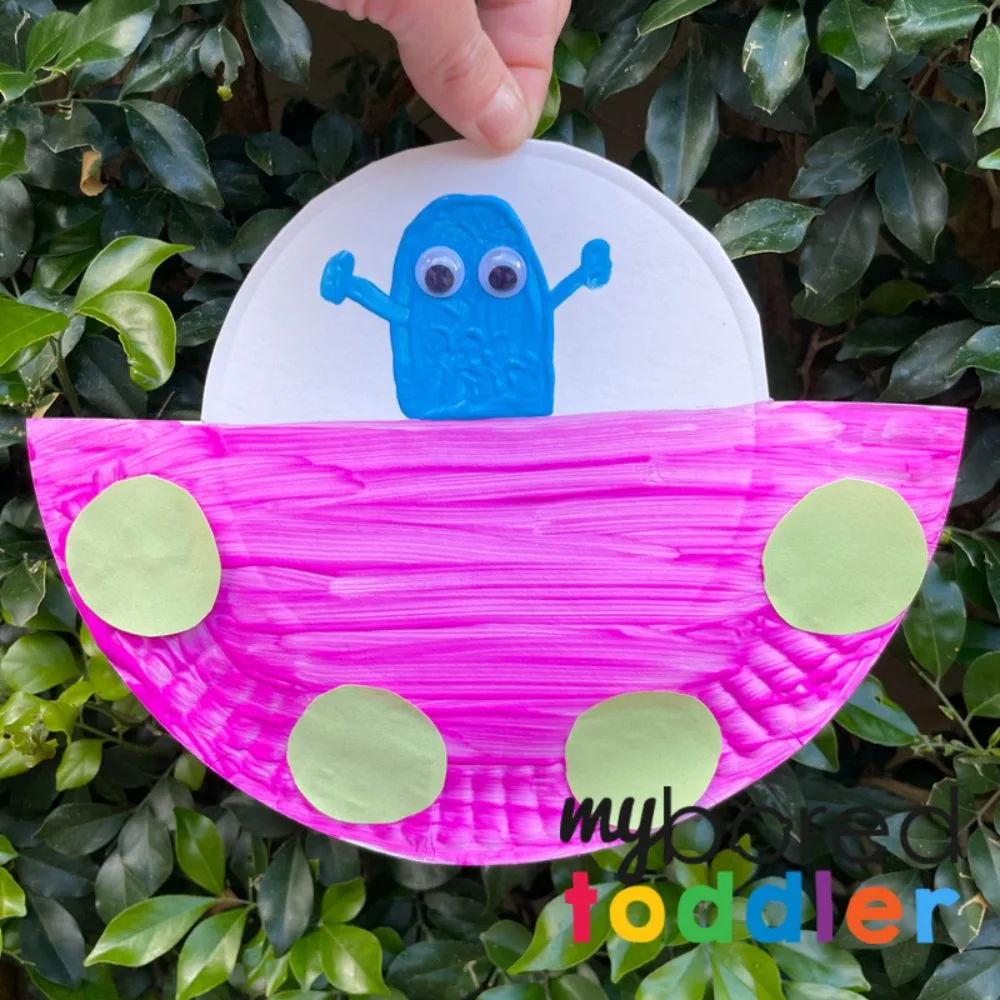 For more fun toddler activity ideas, why not join our Facebook Group or follow us on Instagram – follow @myboredtoddler and use #myboredtoddler.
Follow us for more toddler activity ideas
SOME MORE FUN TODDLER ACTIVITY IDEAS YOU MIGHT ENJOY ARE: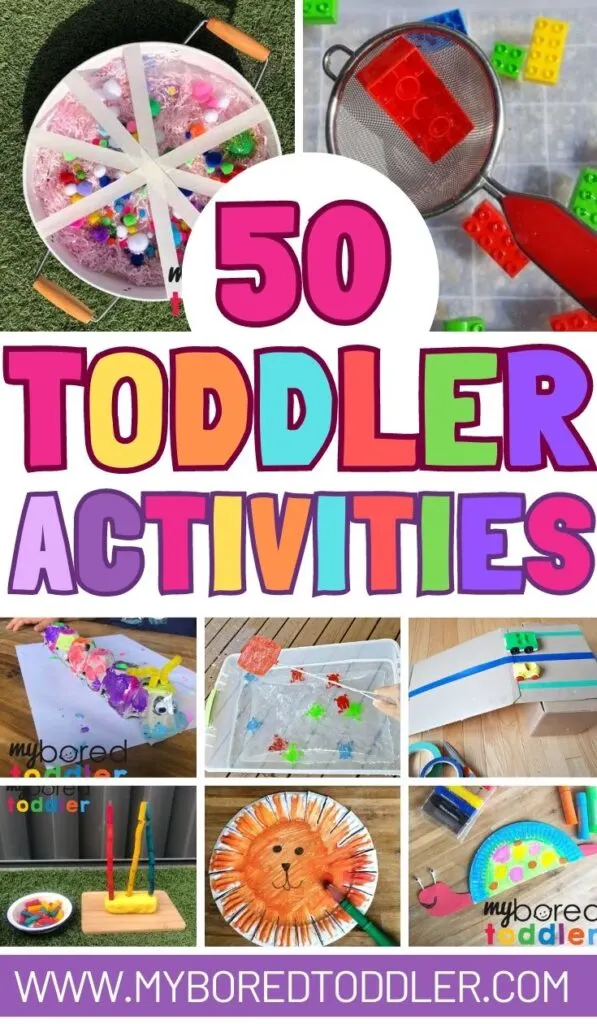 Space Activities and Crafts for Toddlers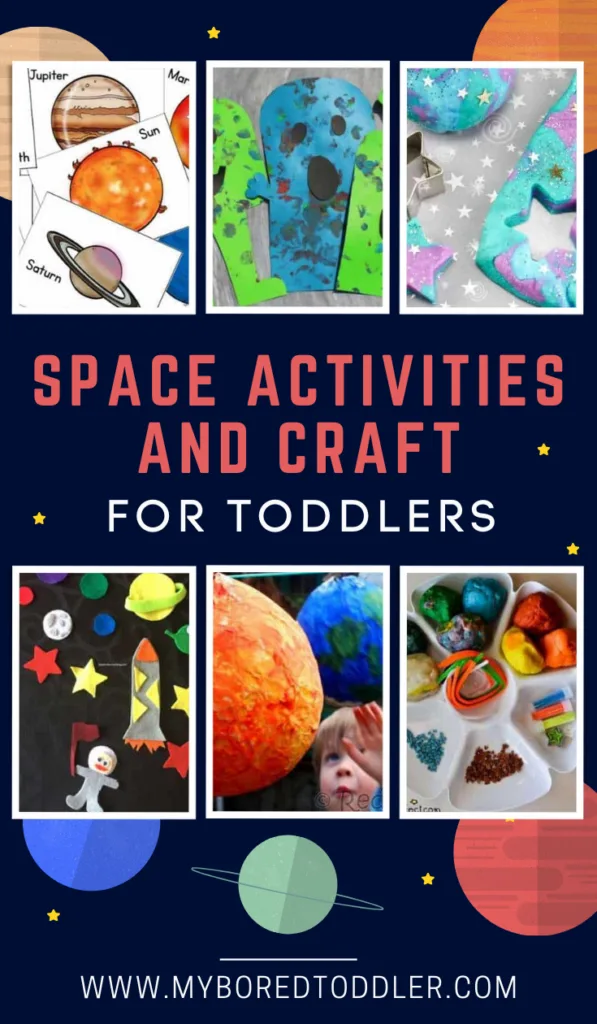 About the Author
Dani is a busy stay-at-home Mum of 3 and an early childhood teacher in training who is passionate about play-based learning throughout early childhood. For educational play ideas that you can do at home and parenting tips visit Play Inspired Mum Check her out on Instagram andFacebook