This wooly paper plate dog is an easy paper plate toddler craft and can double as a fun puppet to play with.
We raided our craft supplies to have this simple craft idea ready to assemble in minutes.
Our wooly dog is a great toddler activity to introduce scissor use which supports the development of lots of skills for your toddler and preschooler.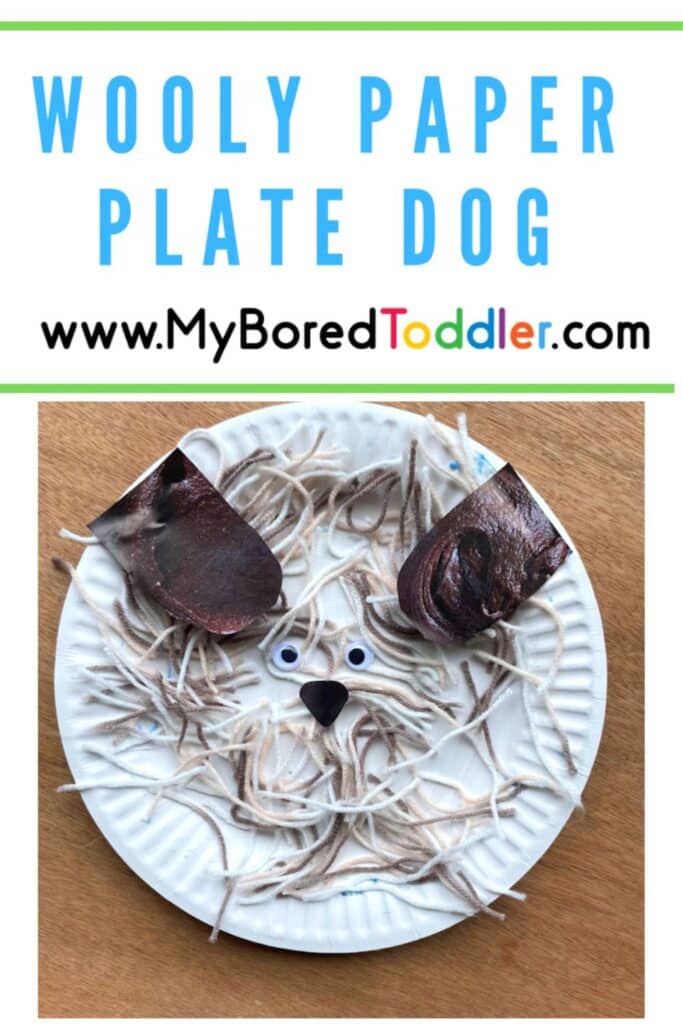 Wooly Paper Plate Dog
Paper plates are such a versatile craft resource. Teamed up with some leftover wool from another project and an old magazine, we created a fun wooly paper plate dog puppet. Using scissors requires the development of many skills.
These include fine motor skills, bilateral coordination, and hand-eye coordination to name a few. This activity is fun to encourage your toddler to give scissors a go with a small space for error.
There are no rights or wrongs with how long the lengths of wool should be. As long as the wool is snipped, they are acing the task.
This is a significant confidence boost for completing a challenging exercise.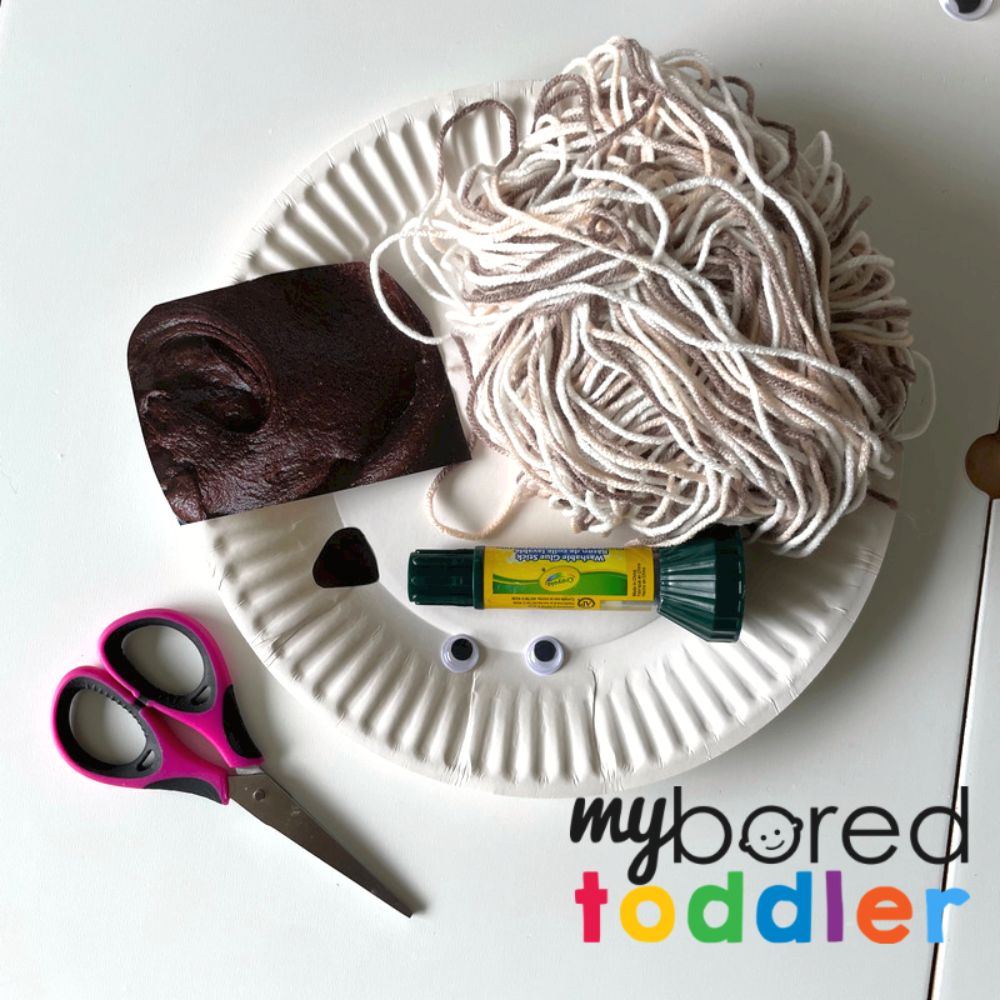 What you need to make a wooly paper plate dog:
We made our wooly paper plate dog while preparing to move house. With our coloured paper in storage, we turned to using a magazine.
The shadow on a brownie on one of the pages was the perfect colour to make our dog's ears and nose.
How to make a wooly paper plate dog:
The stand-out element of this activity is the wool. I love using wool for activities! It adds a significant visual and tactile element to the craft and is versatile!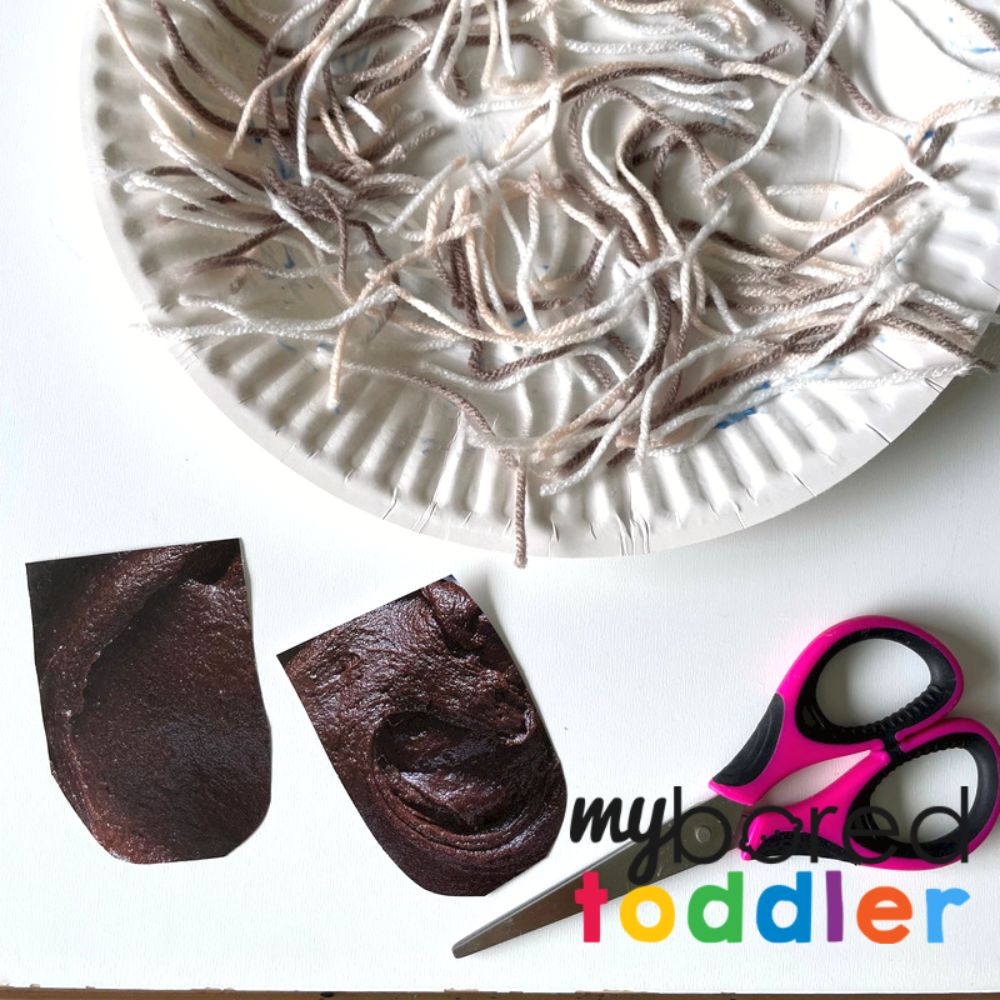 Cutting the lengths of wool in preparation for assembling the wooly paper plate dog needs some consideration.
While scissors are perfect for developing fine motor strength, this craft needs a considerable amount snipped to cover the dog... that is unless you are favourable to Chinese Crested Dogs - so cute with their tufts!
Older toddlers may be able to complete this independently. Those with developing skills may tire or lose interest. Either prepare some wool lengths or take a moment to join your child in cutting some wool with them.
Using coloured paper or a magazine page, as we resorted to, cut out your dog's ears. This can be an excellent excuse to walk to your local park to research differently shaped dog ears or refer to a favourite book featuring dogs.
We chose to make a floppy ear dog so we made our ears rounded.
Use this paper also to snip a little triangle-shaped nose.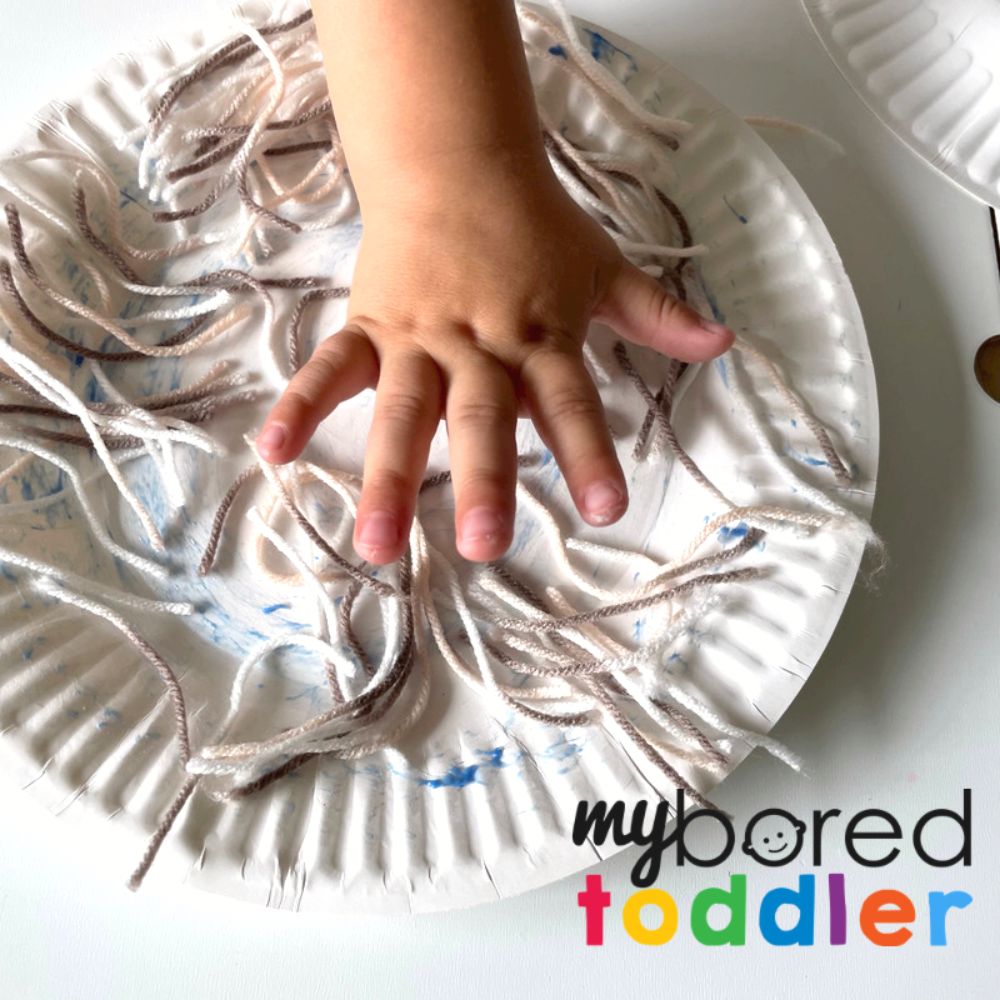 Once all the individual elements are prepared, it is time to assemble your dog.
Apply a layer of glue over the face of the paper plate.
Gently press the wool into the glue to secure it in place.
Apply glue to the underside of the googly eyes, ears, and nose before gently pressing them into place on the wool.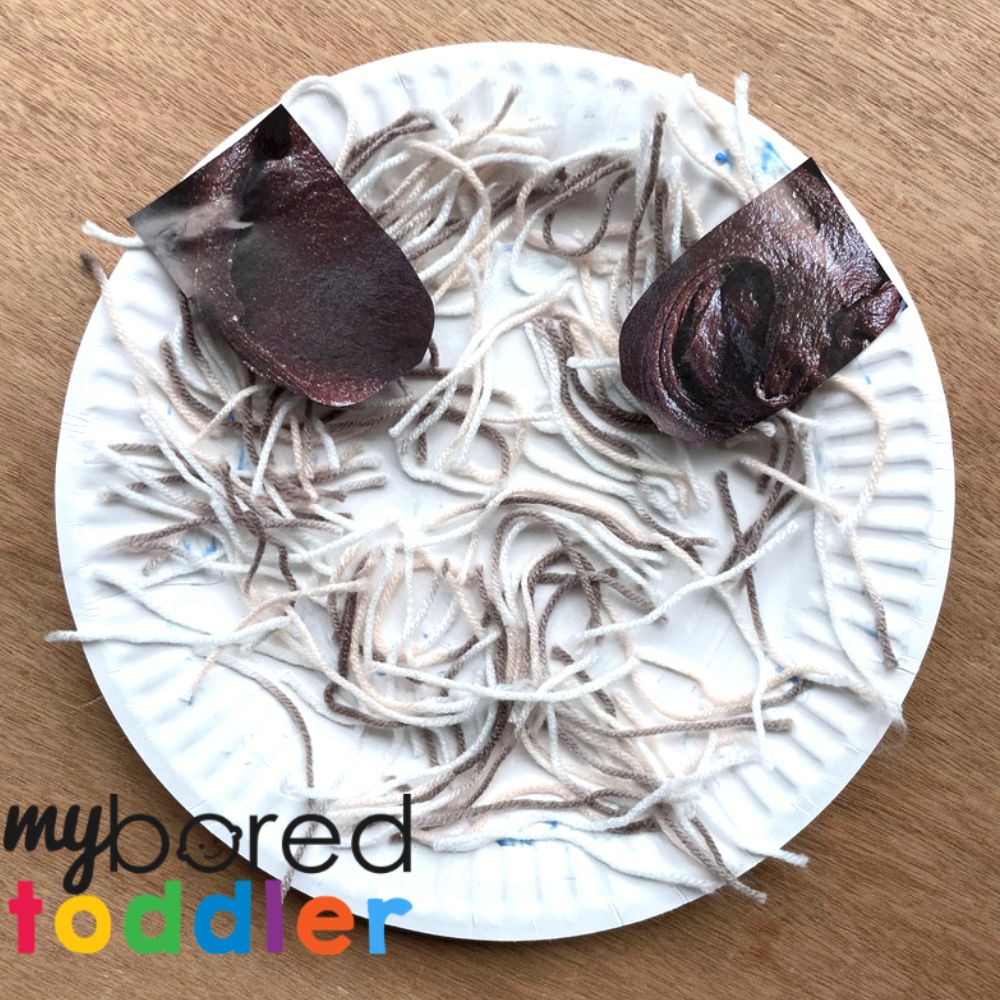 Allow the glue to dry and then your wooly paper plate dog is ready for play!
This is a simple and effective sensory craft idea. Your wooly paper plate dog can be made to resemble your toddler's own pet or favourite character from a book. The simple assembly of this dog also makes it a fun playgroup craft!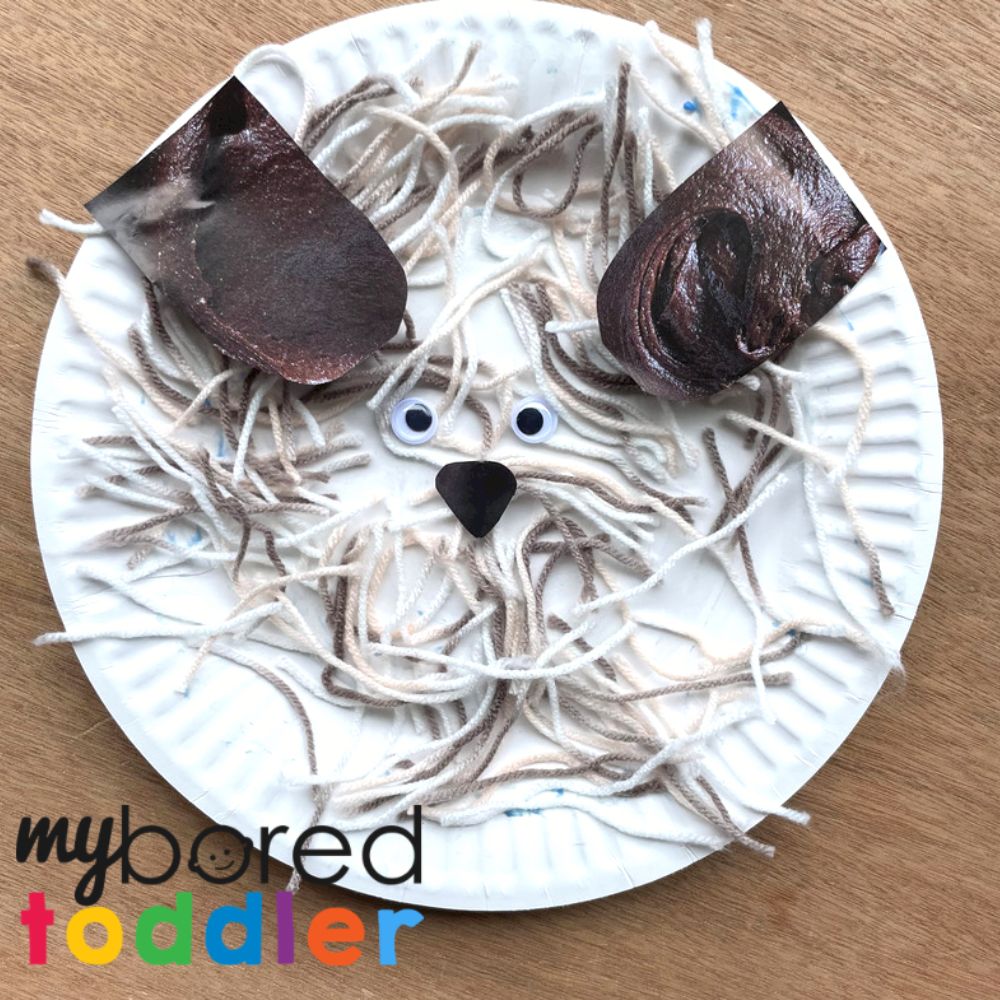 For more fun toddler activity ideas, why not join our Facebook Group or follow us on Instagram – follow @myboredtoddler and use #myboredtoddler.
Follow us for more toddler activity ideas
SOME MORE FUN TODDLER ACTIVITY IDEAS YOU MIGHT ENJOY ARE: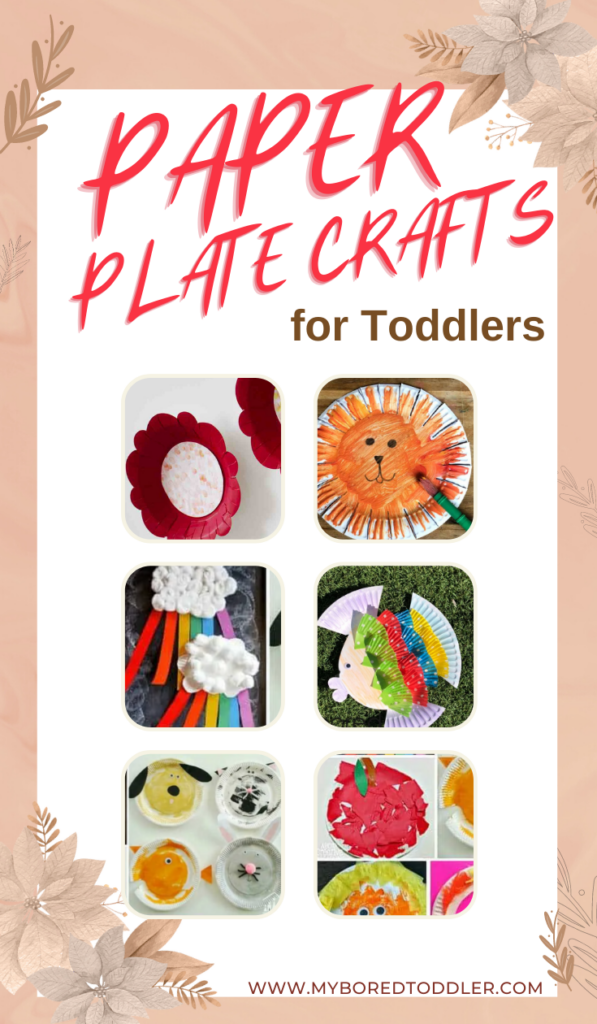 About the Author
Dani is a busy stay-at-home Mum of 3 and an early childhood teacher in training who is passionate about play-based learning throughout early childhood. For educational play ideas that you can do at home and parenting tips visit Play Inspired Mum Check her out on Instagram andFacebook