Our paper plate cotton ball snowman wreath is a toddler Winter craft, and sensory play activity all rolled into one.
Christmas crafts are a fun way to get the festive season underway. This friendly snowman is a multisensory craft idea that kids just love.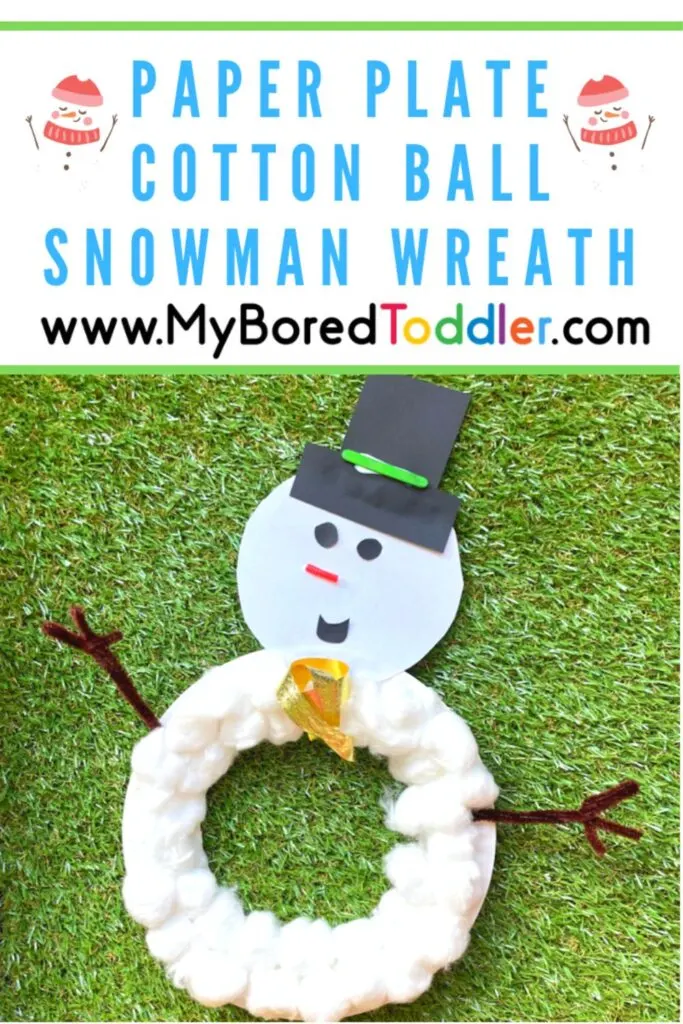 Paper Plate Cotton Ball Snowman Wreath
Paper plates are such a handy craft resource. They offer a sturdy foundation for so many fantastic craft ideas.
This paper plate cotton ball snowman wreath is a real winner. He sports a few different textures, which is great for tactile toddlers.
There are a few fiddly components to this craft. It's not a quick five-minute number, so block some time to enjoy the process - he is well worth it!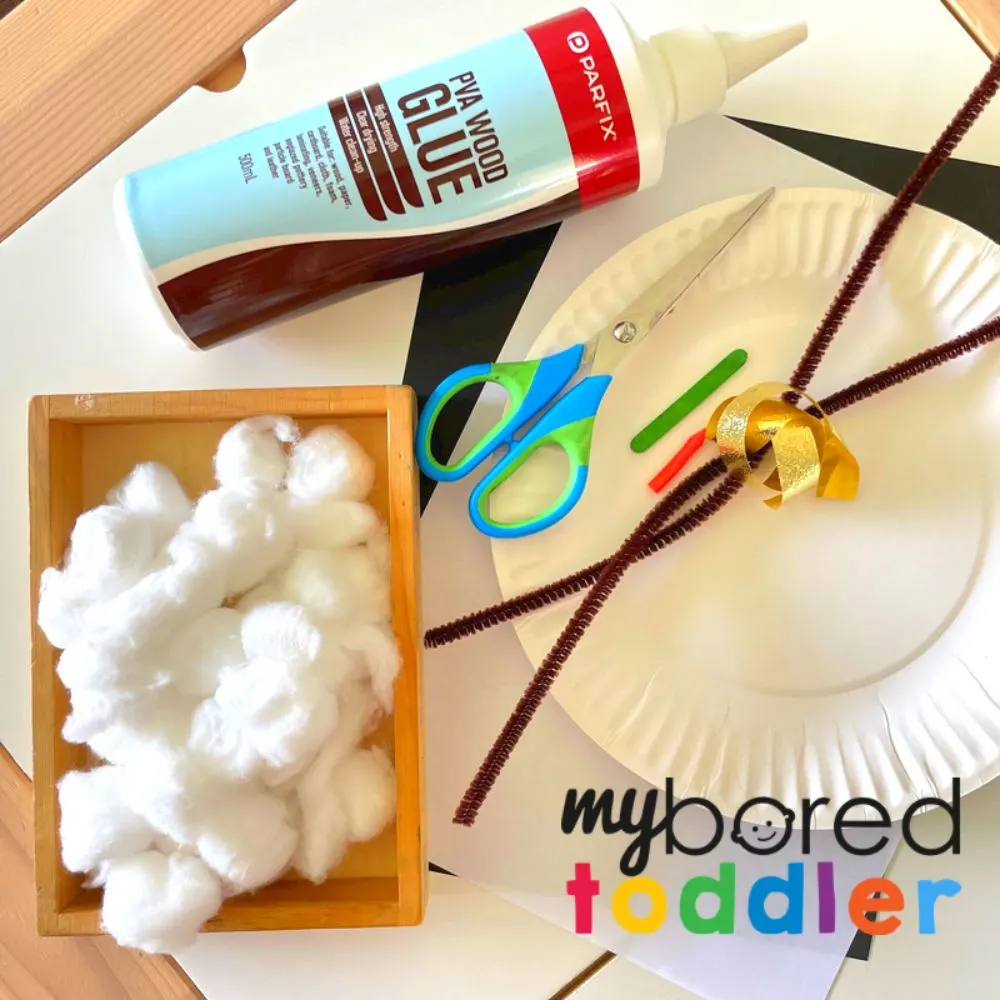 What you need to make a paper plate cotton ball
snowman wreath:

How to make a paper plate cotton ball snowman wreath:
Fold the paper plate in half lightly and cut a slit in the middle. Use this as a starting point to cut out the centre of your paper plate, leaving a ring.
Apply glue to the ring.
Position the cotton balls in place to cover the front of the ring.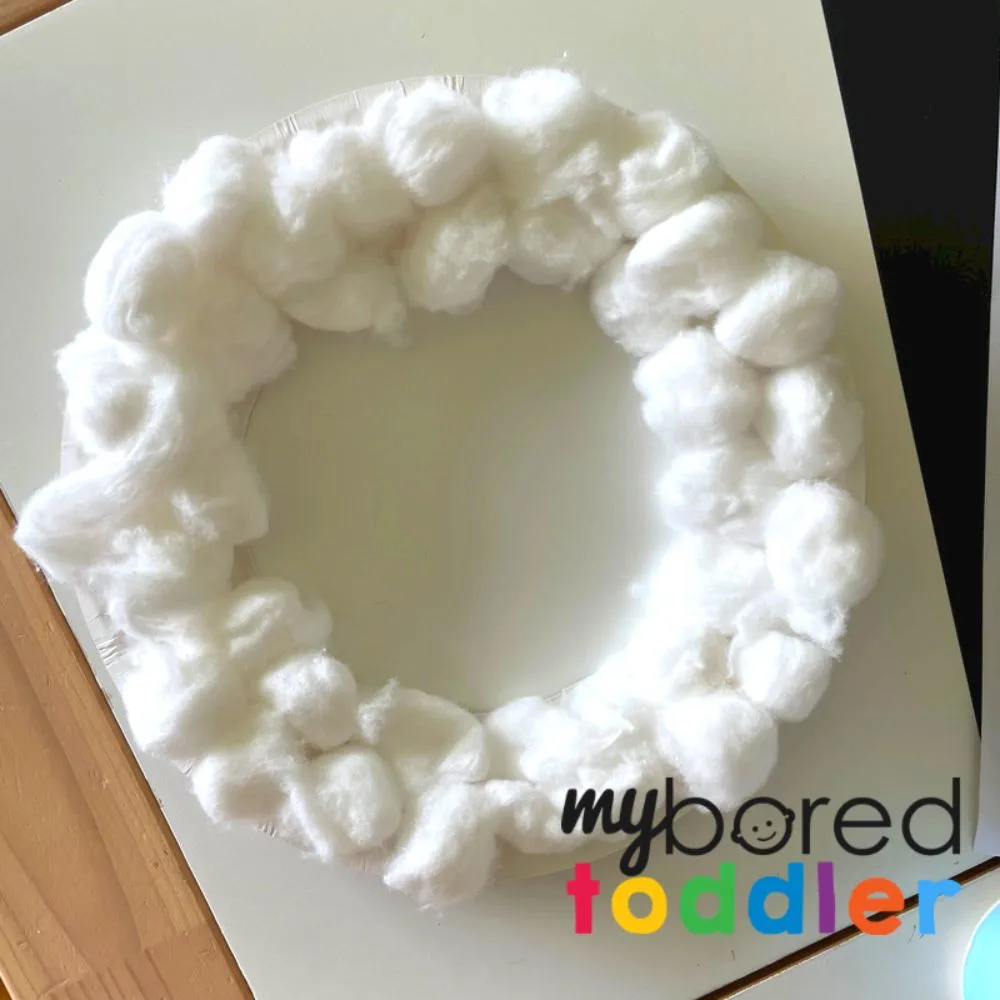 Cut out a circle from the white piece of paper to make the snowman's head.
Apply glue to an edge of the plate and fasten the head to the cotton ball ring.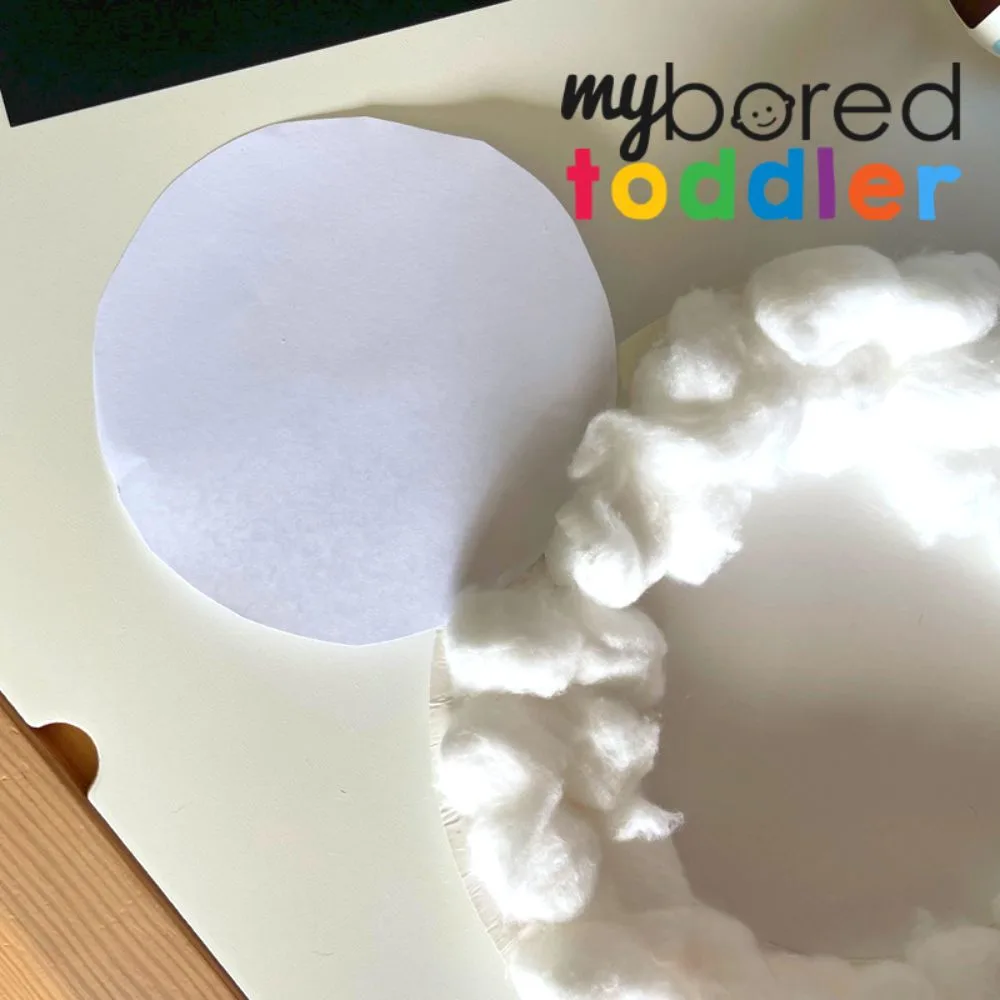 Cut out two rectangles from the black paper. Make one longer than the other. These will be used to craft the snowman's hat.
Glue the shorter rectangle to the snowman's head vertically. Glue the second triangle across the bottom of the first horizontally.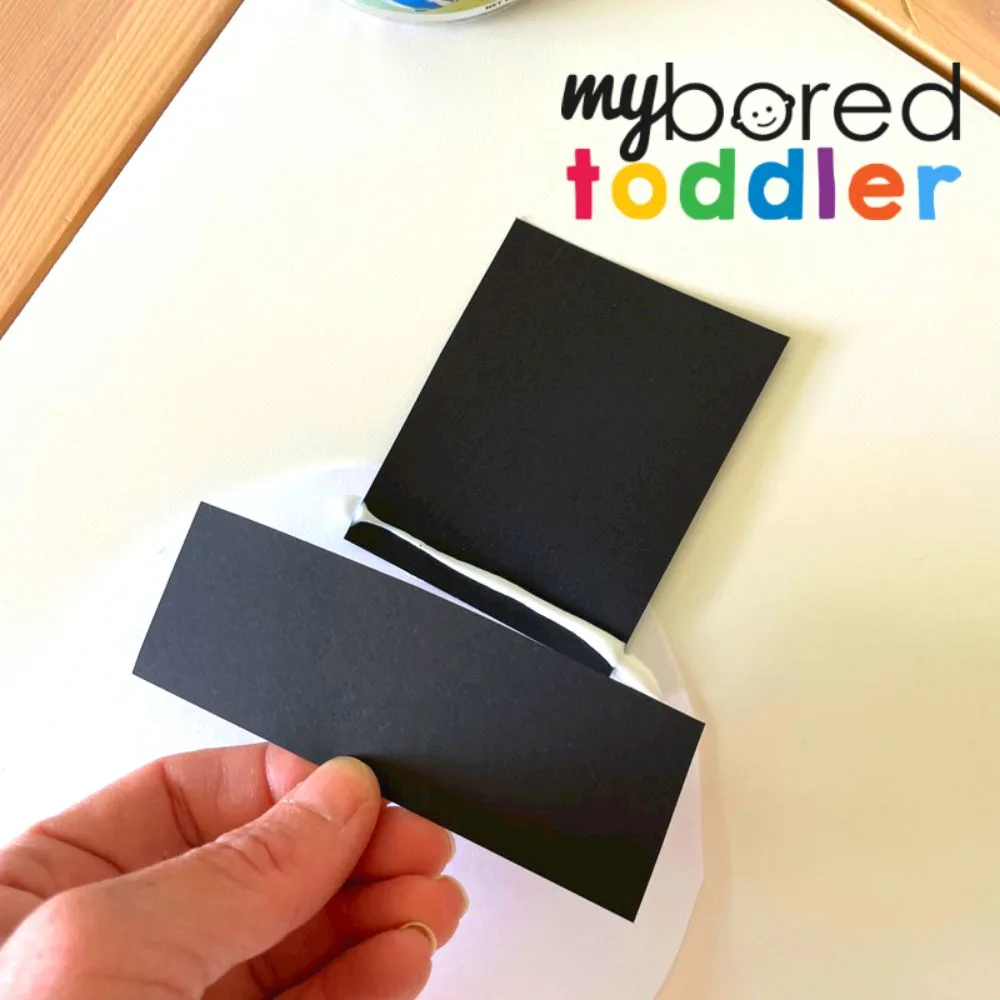 Glue the mini craft stick onto the hat to create a little hat band.
Cut out two small black circles for the snowman's 'coal' eyes and smile. Glue these in place.
Glue the straw to the middle of the snowman's face to create a nose.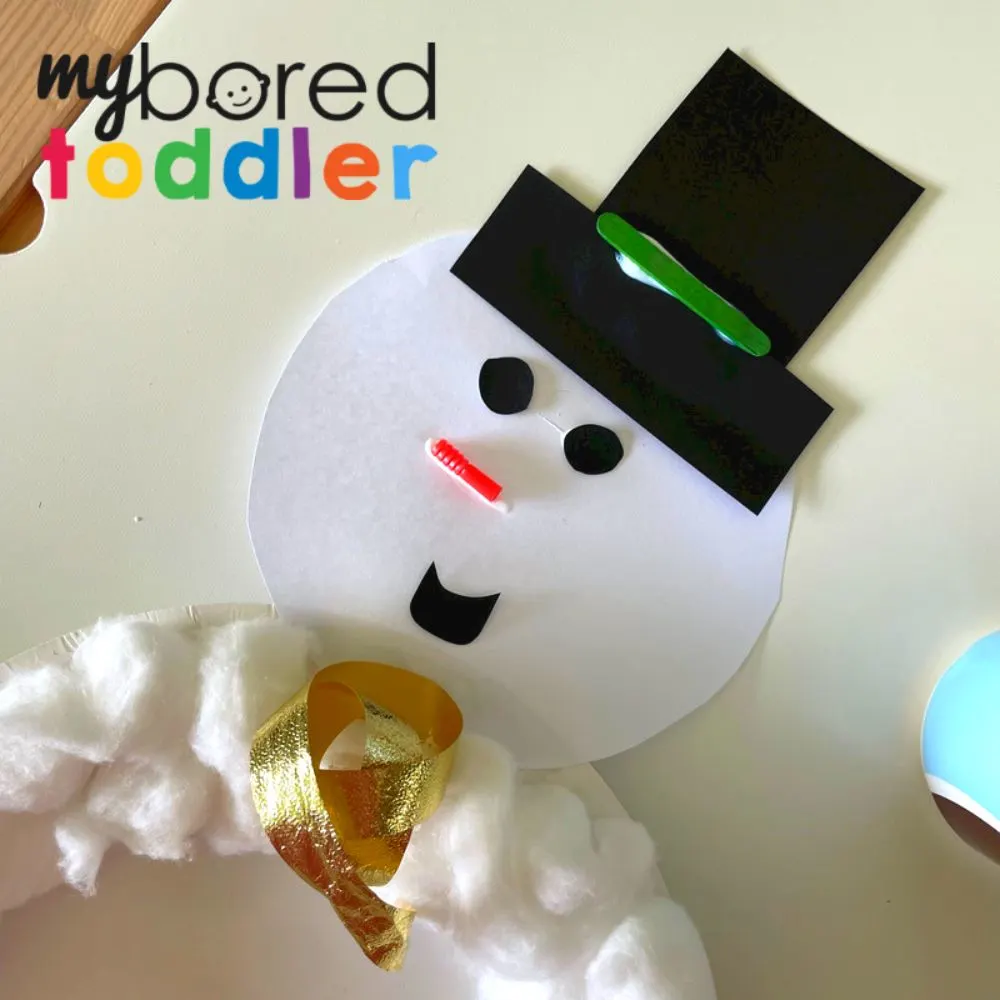 Fold a pipe cleaner so the ends are side by side, two-thirds the way. This is going to be our snowman's arm.
Fold the longer end down and twist around the other end before bending the end to create a third 'finger.
Twist the lengths around to give them some strength. Glue the arm onto the cotton ball ring. Repeat with the other pipe cleaner.
Secure the ribbon around the snowman's neck with glue.
This paper plate cotton ball snowman wreath is an effective festive craft idea. He looks great and kids love seeing their masterpieces displayed with their families' Christmas displays.
Create them as stand-alone pieces or sting them together to create a Christmas wall hanging. Either way, this paper plate cotton ball snowman is fun to make and will look great.
For more fun toddler activity ideas why not join our Facebook Group or follow us on Instagram – follow @myboredtoddler and use #myboredtoddler.
SOME MORE FUN TODDLER ACTIVITY IDEAS YOU MIGHT ENJOY ARE: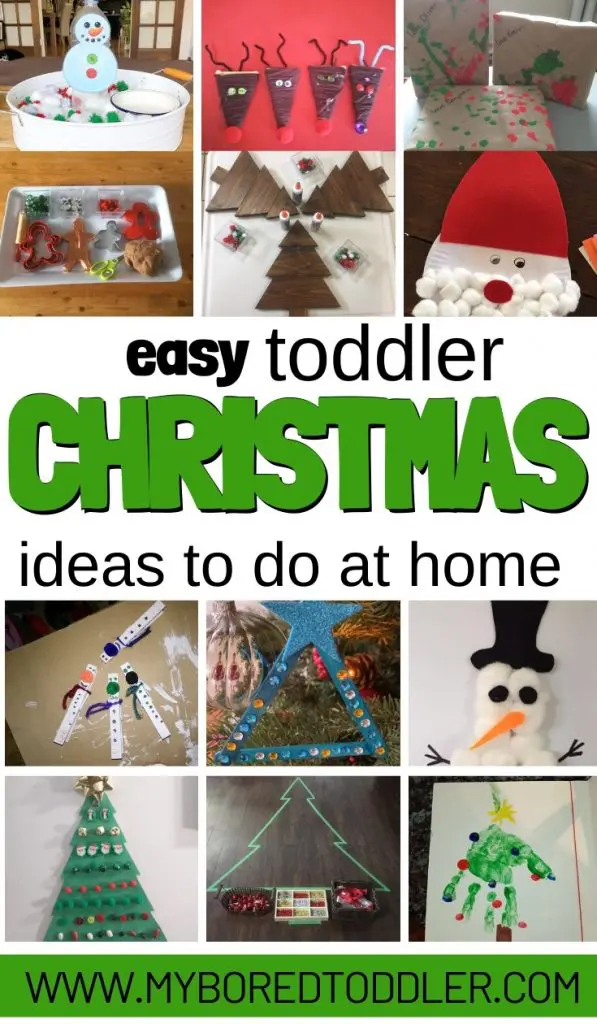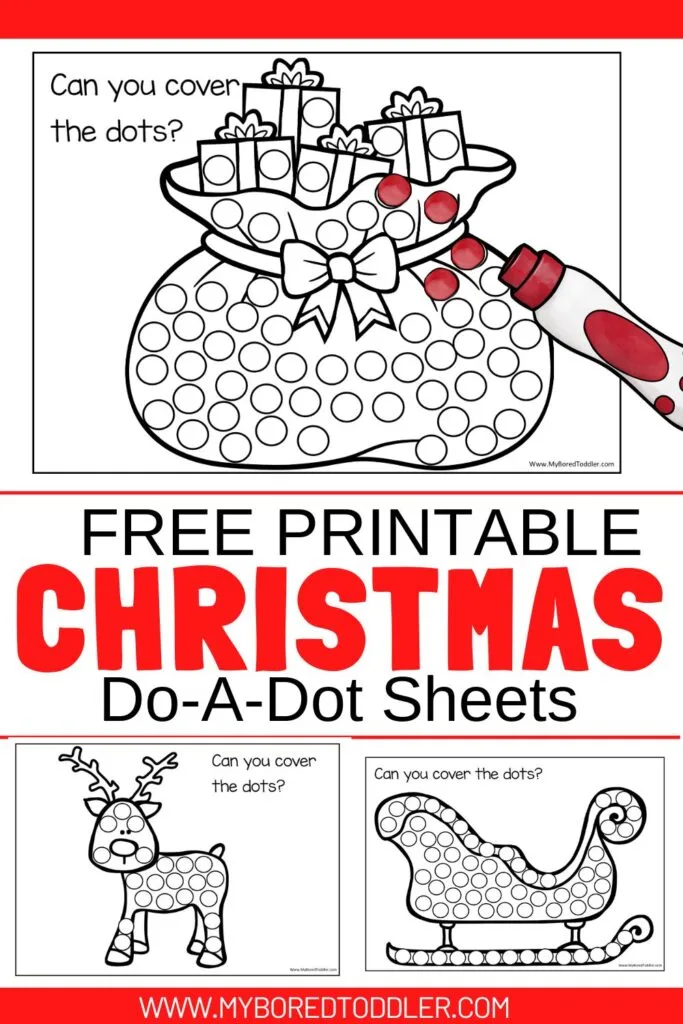 About the Author
Dani is a busy stay-at-home Mum of 3 and an early childhood teacher in training who is passionate about play-based learning throughout early childhood. For educational play ideas that you can do at home and parenting tips visit Play Inspired Mum Check her out on Instagram andFacebook