If you find all of the 'Pinteresty' ideas for toddler Christmas activities a little bit too unrealistic you'll love this collection of Christmas activities that you can do at home with toddlers - and we know that because we asked our lovely Facebook Group members to share pictures of the Christmas activities that their toddlers took part in. I am so impressed with how creative everyone was and couldn't wait to share the ideas with everyone.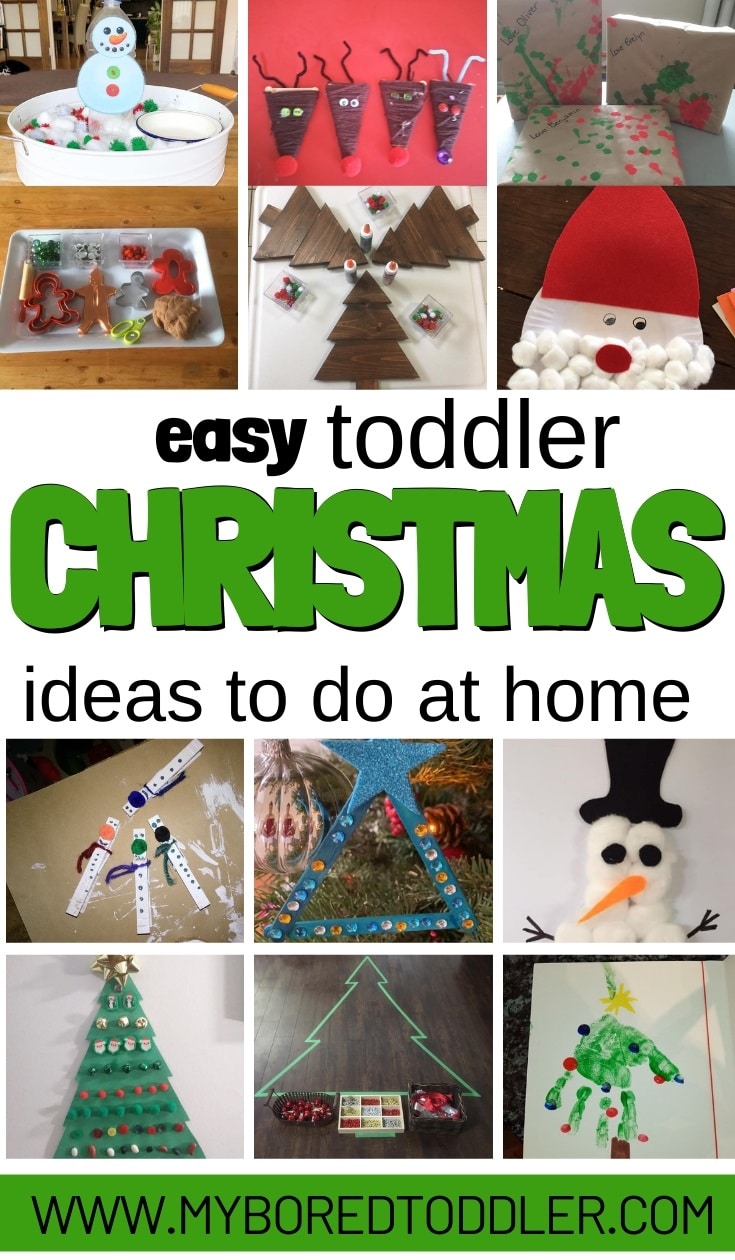 Toddler Christmas Activities to do at home
Now these activities don't all come with instructions but they are all pretty self-explanatory from the pictures. If you have a great toddler Christmas activity that you can do at home make sure to join our Facebook group and share yours too!
Tissue Paper Santa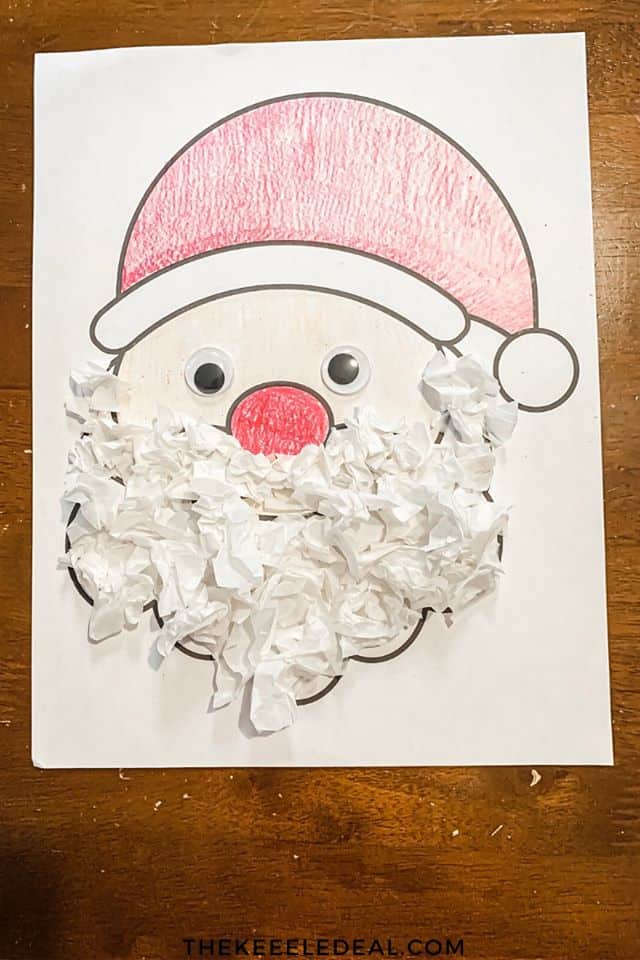 Adree made this cute tissue paper santa - you can get the printable HERE.
Painted Stockings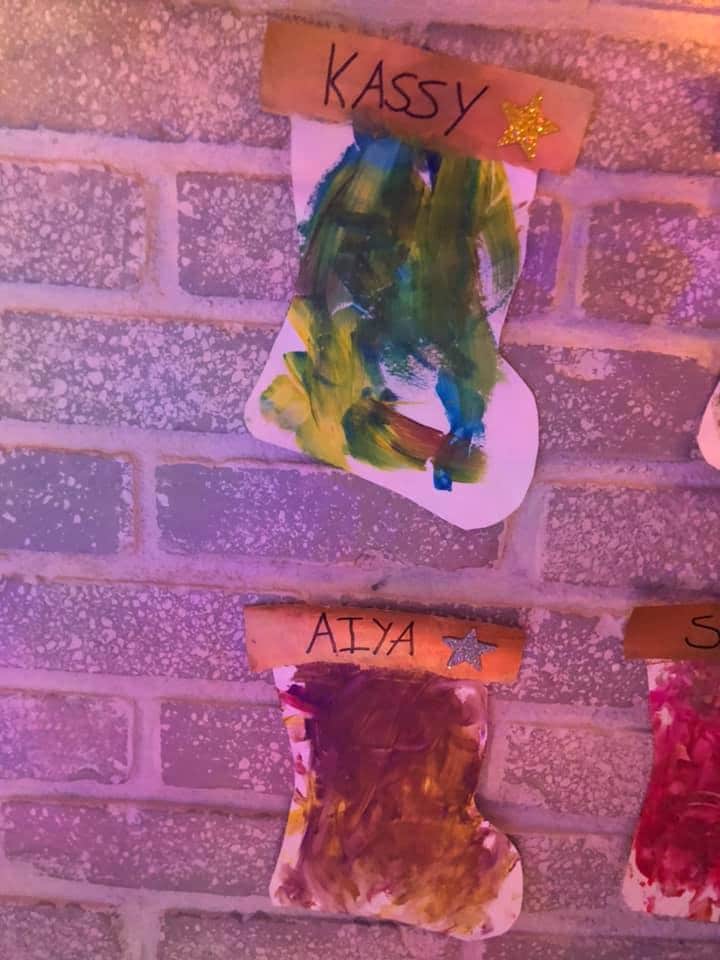 Alisha made these painted stockings. I know that theses will be such a great keepsake year after year - especially when they kids get older! I recommend using washable paint like THIS ONE.
Christmas Tree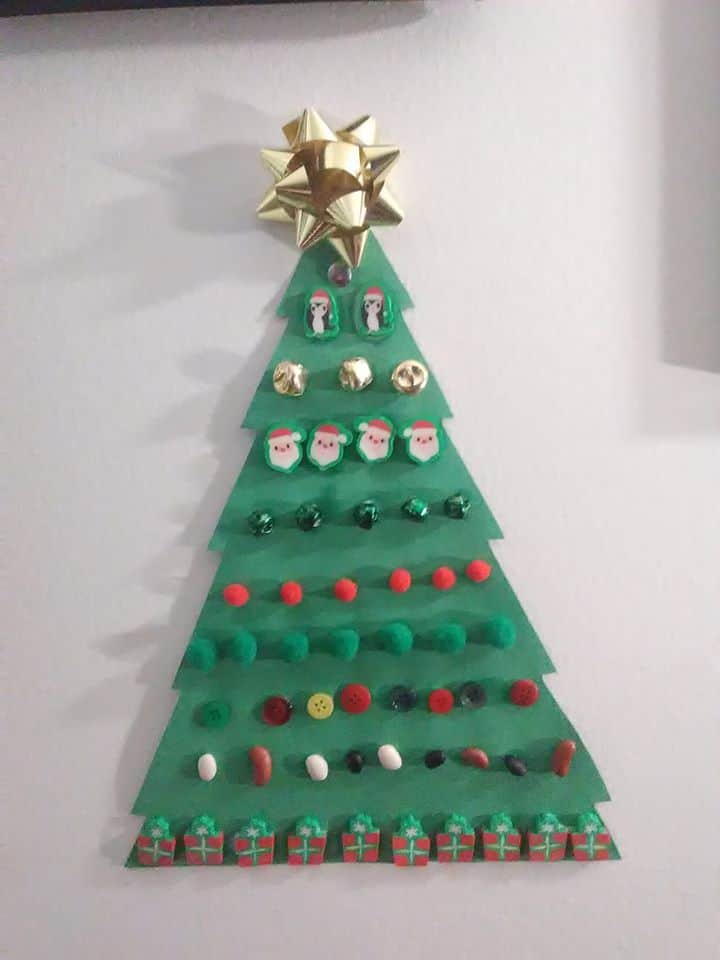 Beci shared this Christmas tree activity with you - you could do this in a few different ways - using stickers, using cut out pictures, loose parts (items that you can put on and take off) or even magnets if you wanted to put it on a fridge.
Snowman Pegs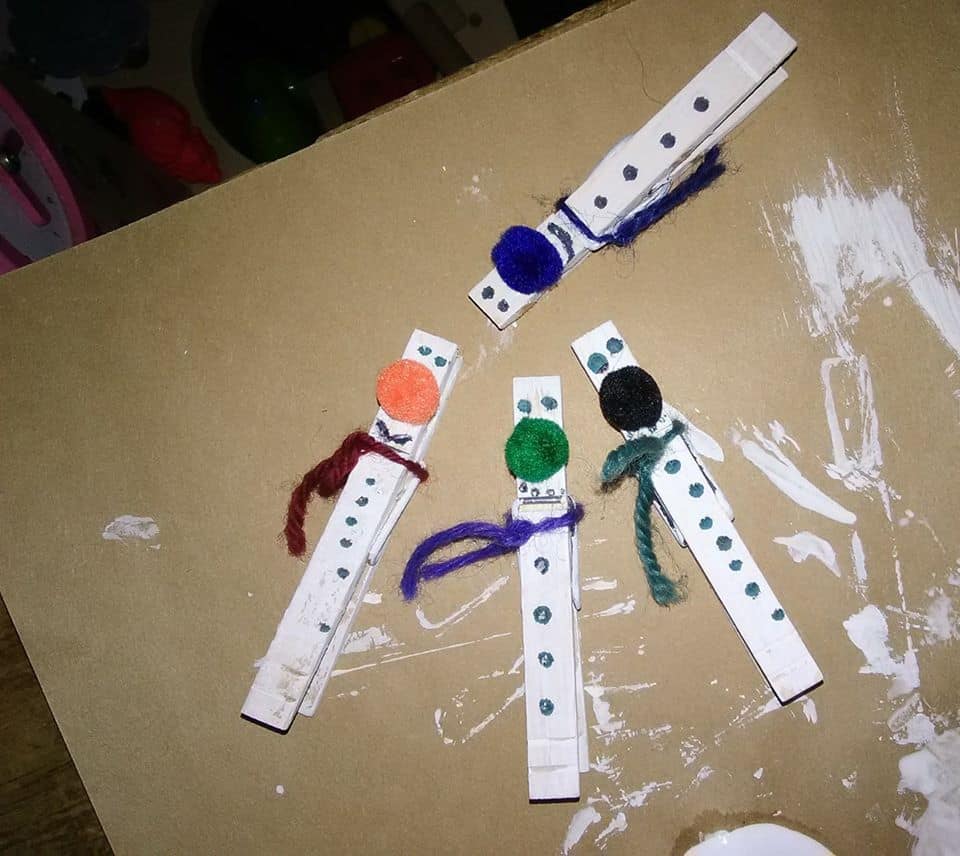 Beci also made these snowman pegs - what a great idea!
Footprint Christmas Keepsake Art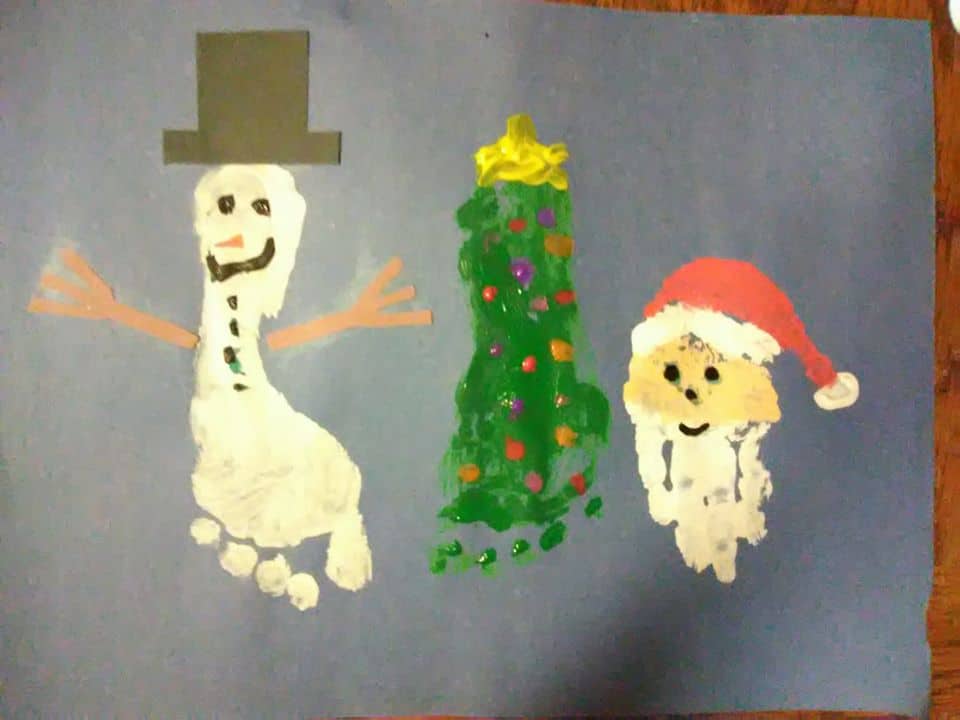 Another great idea from Beci - Christmas keepsakes made from footprints. These would be great on Canvas as gifts for family members.
Paper Chain Snowman Counting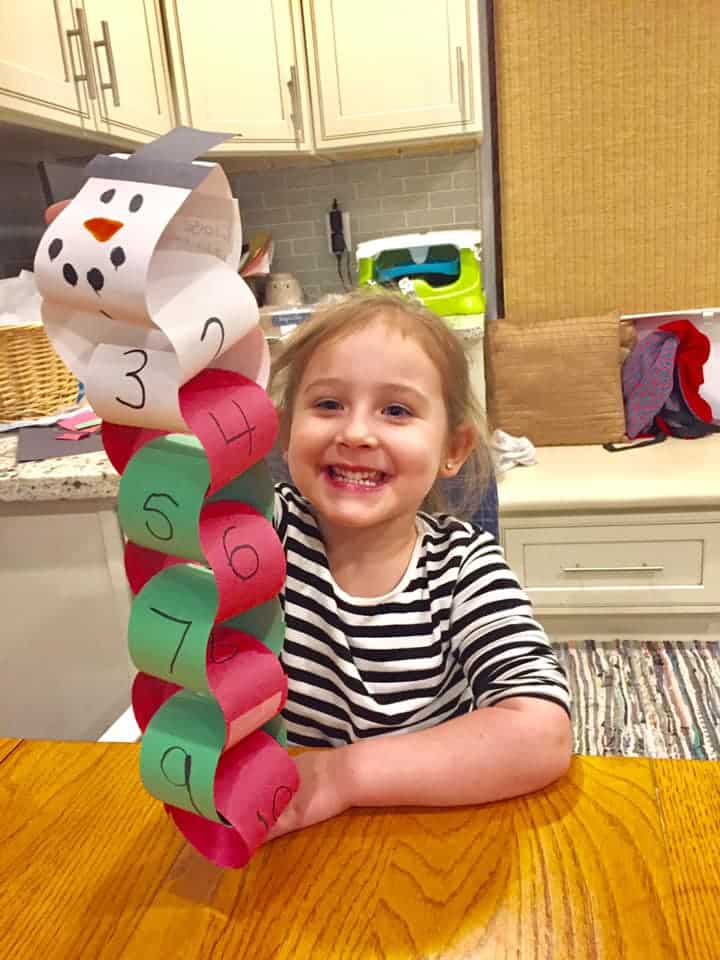 Jessica and her daughter made these paper chain snowmen and used it as a way to learn numbers and counting too.
Christmas Playdough Play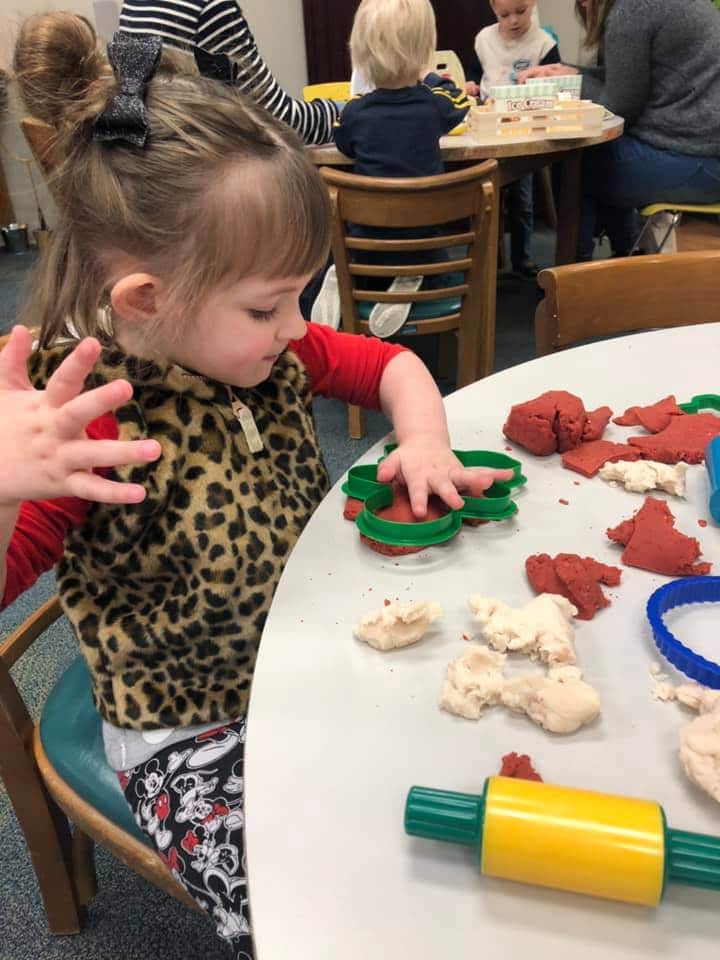 Don't overthink your play - changing your cookie cutters that you use with your playdough is such an easy way to set up a toddler Christmas activity. Thanks to Alissa for sharing this photo. You can get Christmas cookie cutters HERE.
Handprint Reindeer Painting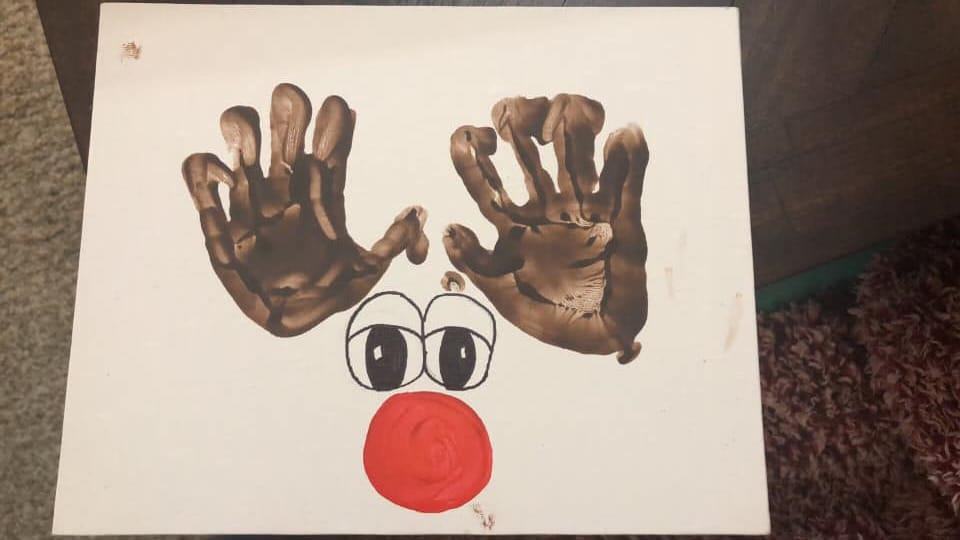 Alissa also made this cute reindeer painting. You can see more toddler Handprint keepsake craft ideas HERE.
Decorated Playdough Christmas Trees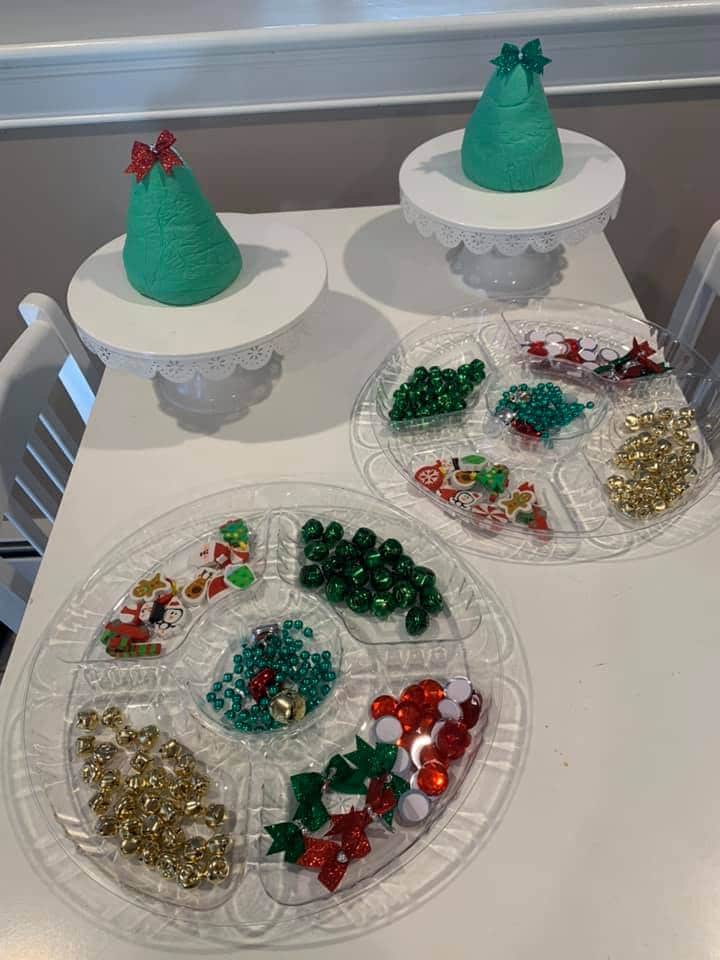 Candie made these Christmas trees using home made playdough (if you prefer to buy your own I recommend this pack or you can use my playdough recipe HERE).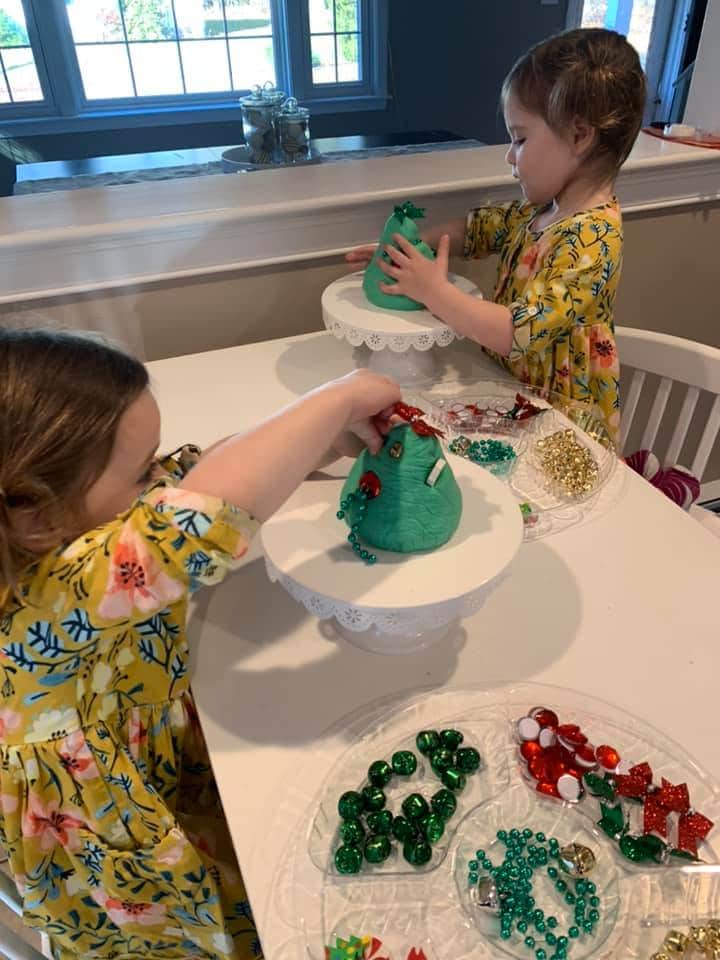 They turned out great!
Magna Tiles and Jingle Bells on the Light Table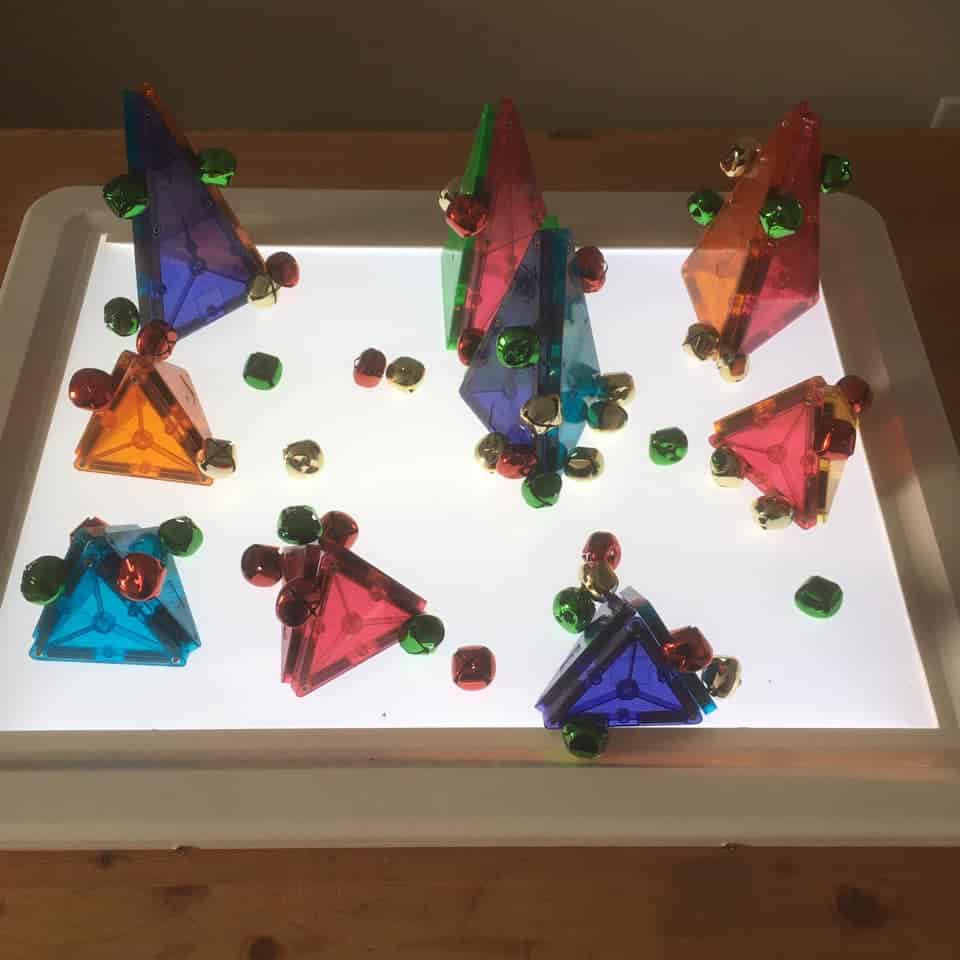 Crystal set up magnatiles and jingle bells on the light table - what a great idea. If you've never heard of a light table, they are often used in early learning settings and are a great resource. You can get them HERE on Amazon and can get the Magnatiles HERE.
Christmas Tree Loose Parts Play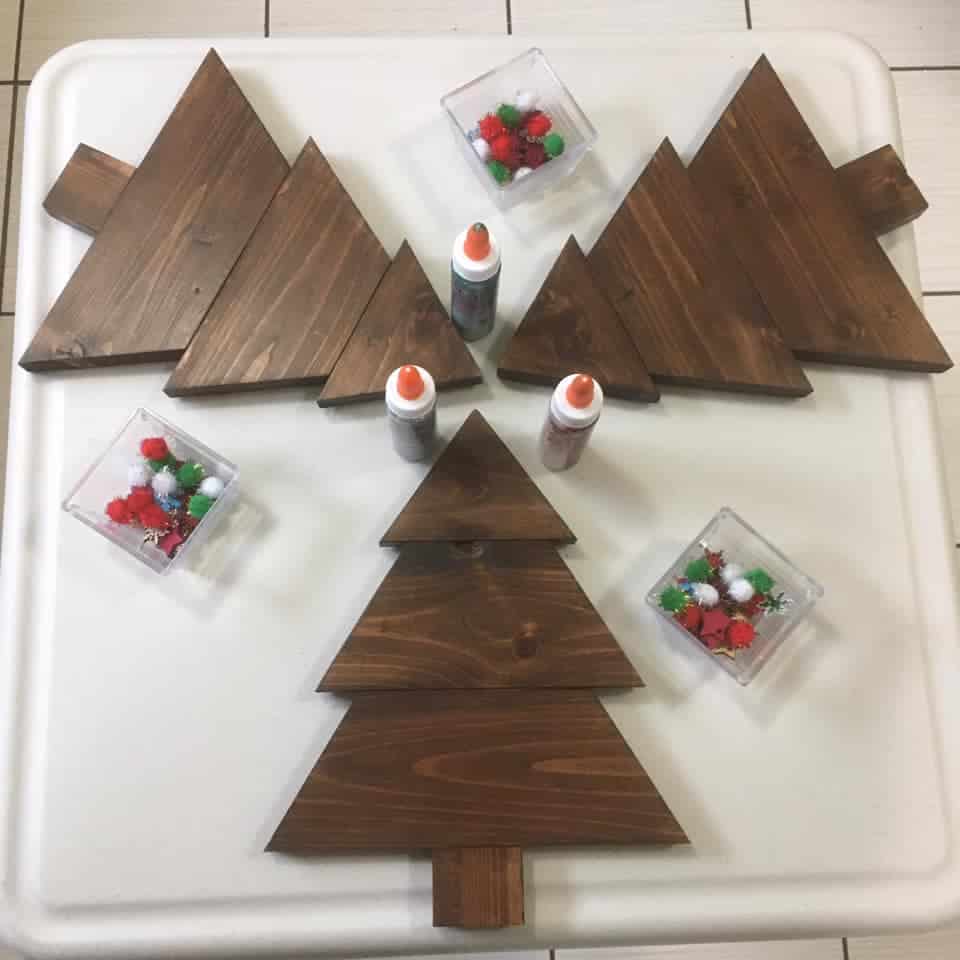 Another of Crystal's great toddler activity ideas. You can get wooden Christmas trees (perhaps not as nice as these ones) from most craft stores - then use glue to stick on a variety of loose parts and items from your Christmas craft box.
Gingerbread Playdough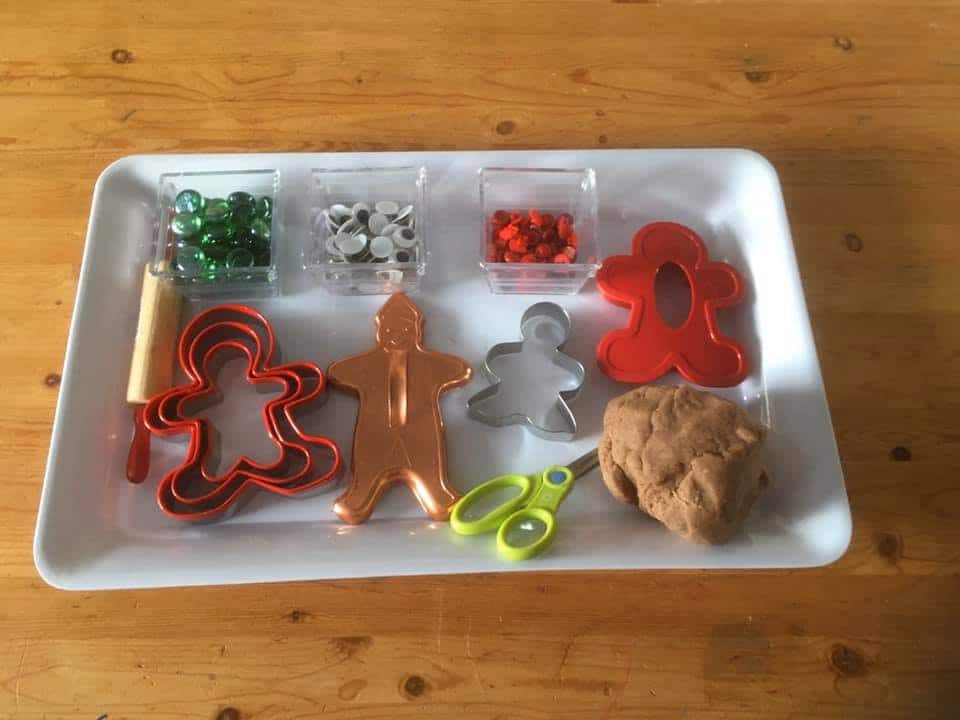 Crystal also set up a Gingerbread playdough activity (I have a great playdough recipe HERE if you need one - just add in some ground ginger). Continue the Gingerbread theme with our fun Gingerbread oobleck messy play too.
Toddler Made Christmas Wrapping Paper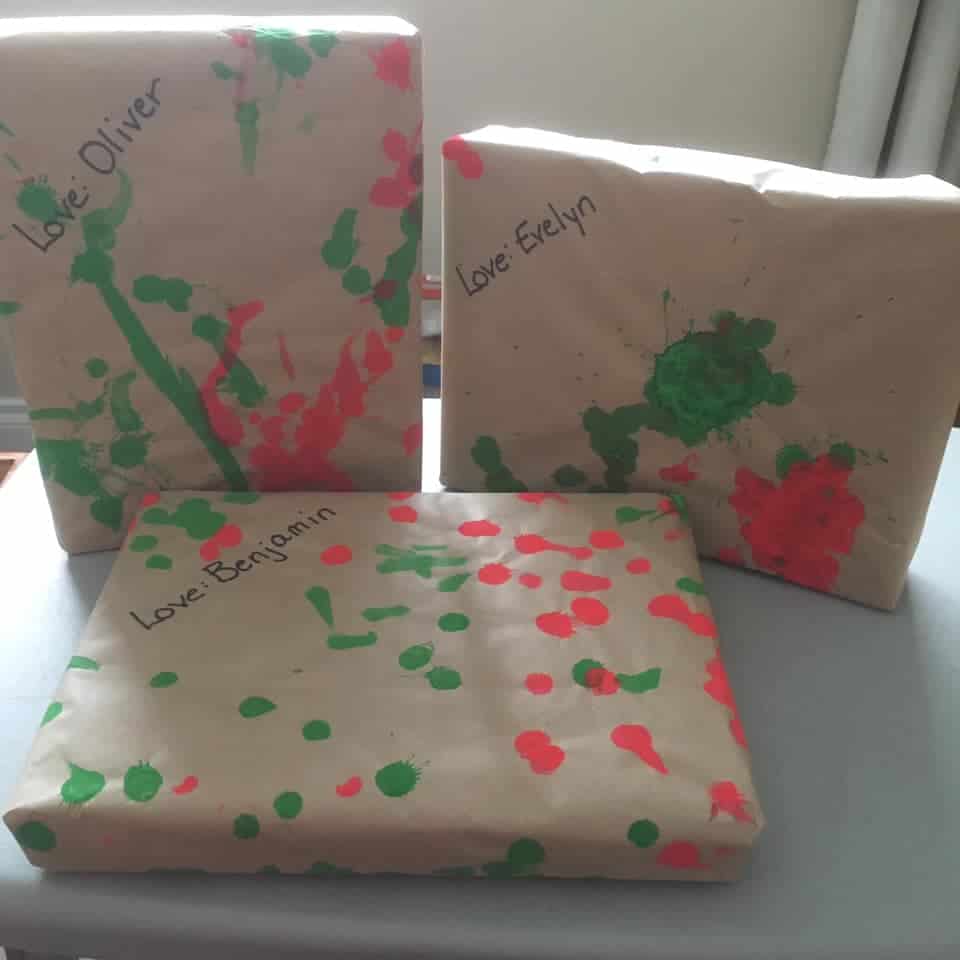 I love the idea of using bingo dabbers (I recommend the Do-a-Dot ones) to make wrapping paper - thanks again Crystal for sharing this idea. You can get long rolls of brown paper HERE.
Popsicle Stick Christmas Tree Craft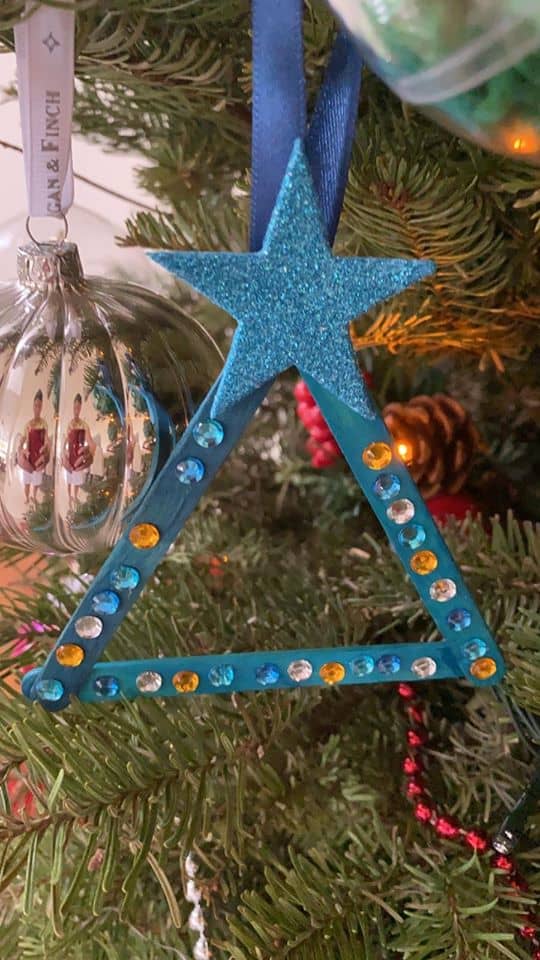 Ivy shared this popsicle tree Christmas craft idea. The trick to making this easier for toddlers it to have the popsicle sticks pre-glued (a hot glue gun works best) and use adhesive gems (you can get them here) to make it even easier.
Yarn Wrapped Reindeer Christmas Craft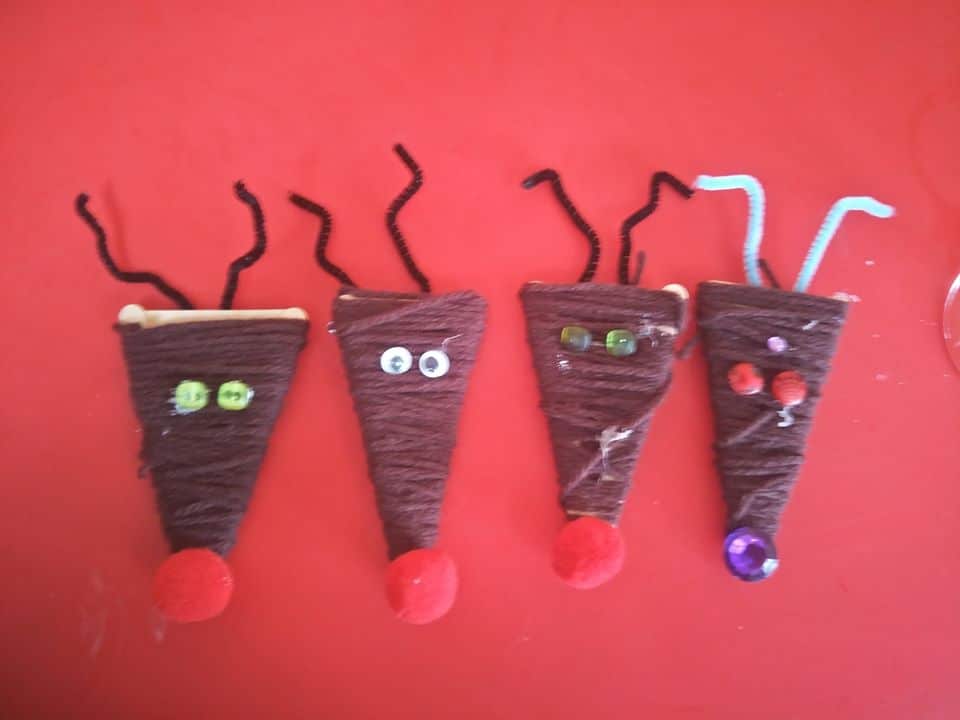 Ivy kept going with the popsicle stick crafts with these cute reindeer!
Christmas Water Play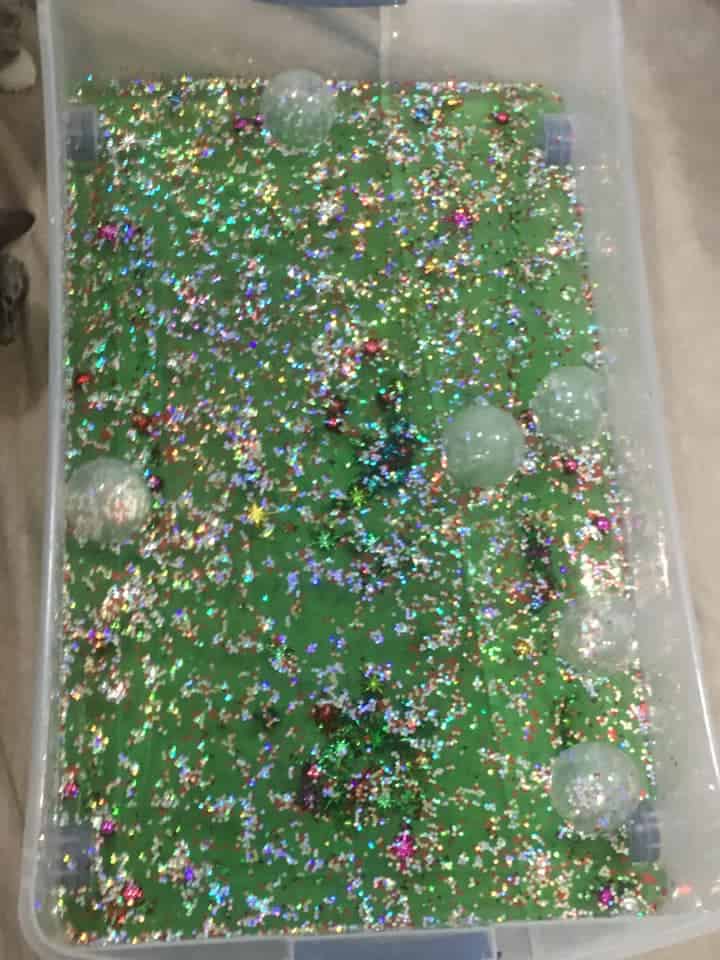 Christmas water play - add Christmas ornaments, Christmas balls and lots of glitter! Thanks to Crystal for another great toddler Christmas activity idea.
Handprint Christmas Tree Craft for Toddlers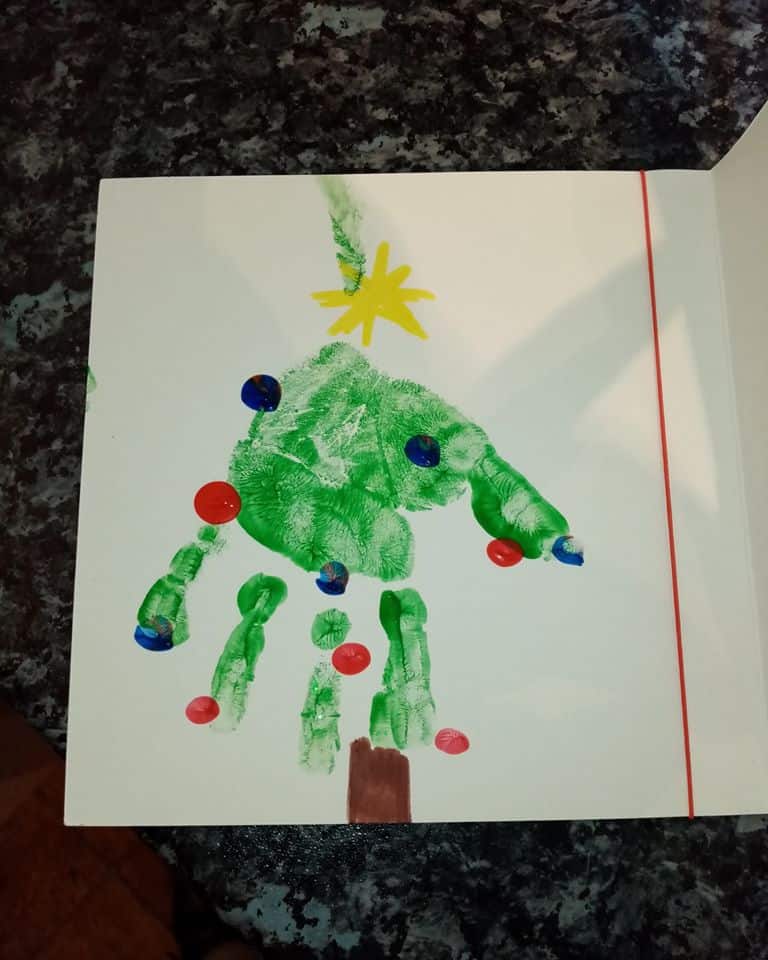 Amy made a cute handprint Christmas tree - a nice easy toddler painting activity and one that will make a great gift!
Loose parts Christmas Tree Play with Tape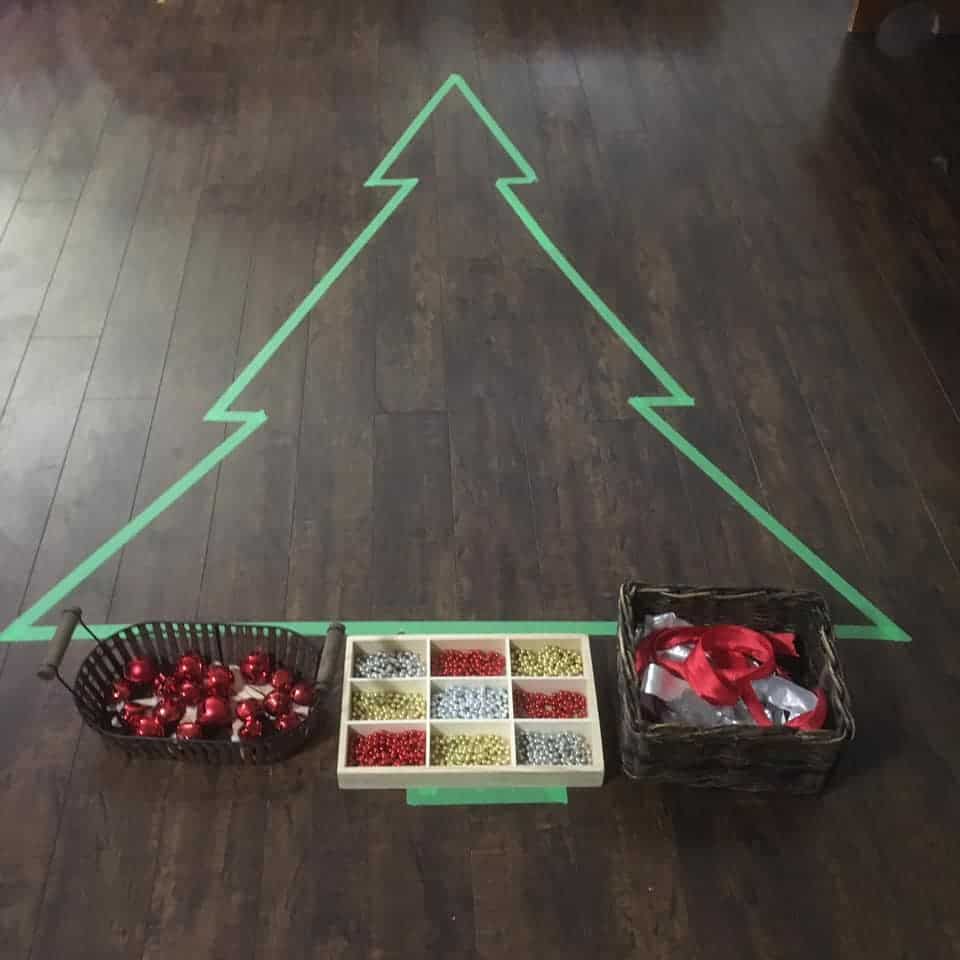 Use tape to shape out a Christmas tree and then use Christmas themed loose parts and let them decorate - how good does Crystal's tree look!
Paper Plate Santa With Cotton Balls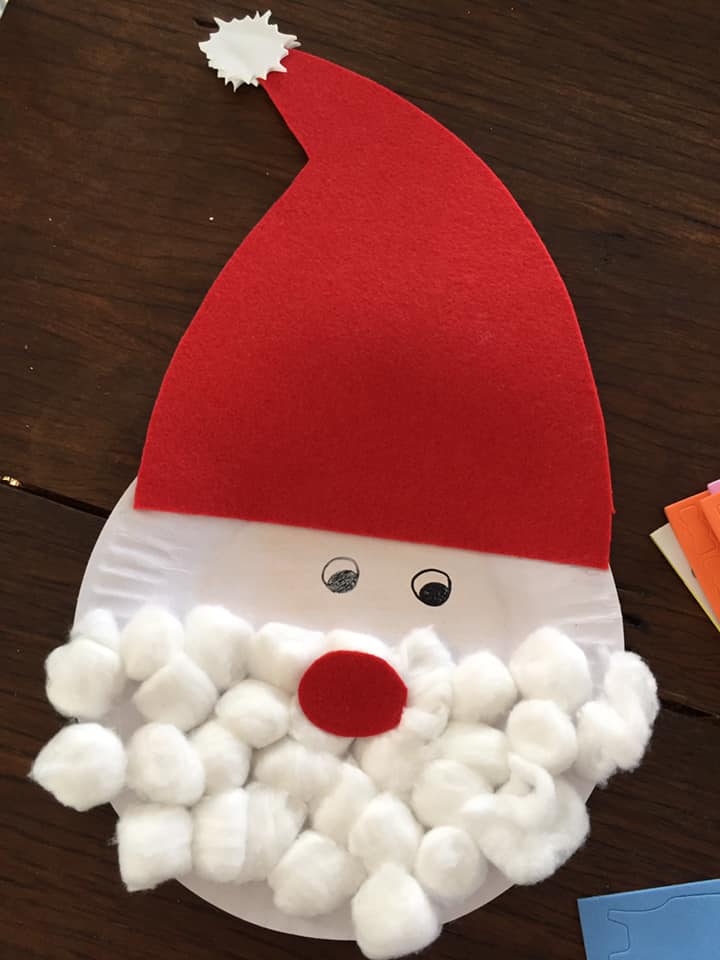 Kim made these cute Santa's out of paper plates and cotton wool balls.
Cotton Wool Ball Snowman Craft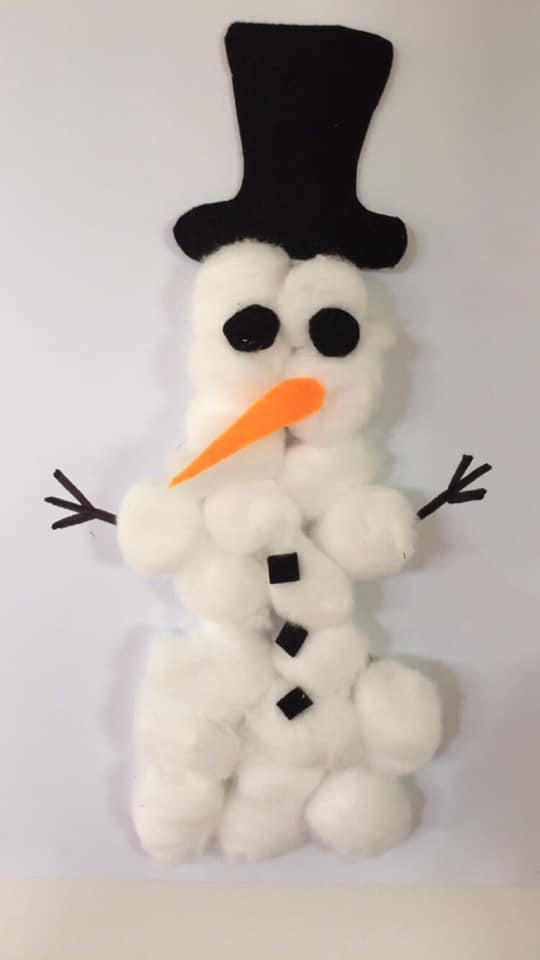 While you still have to cotton wool balls out try Amy's snowman too! How cute!
Handprint and Footprint Rudolph Paintings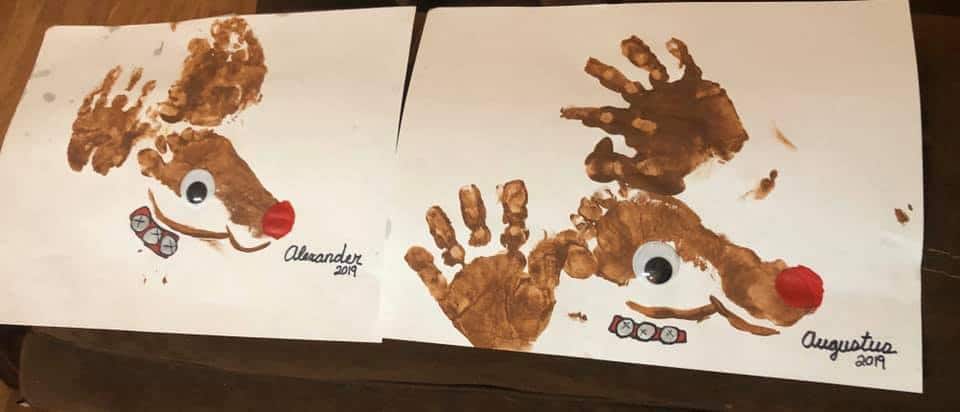 Lisa made these cute Rudolph paintings using hand prints and foot prints - cute!
Gingerbread House decorating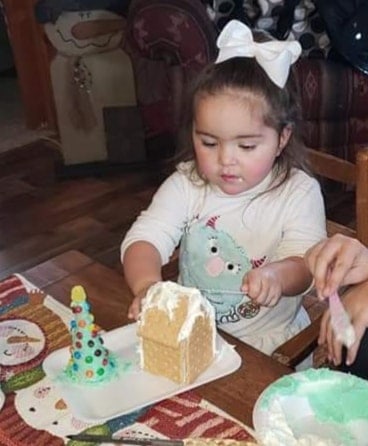 Get your toddler involved in baking like Cynthia did! You can always buy a premade house and let them decorate them or if you're just doing it for fun use a cardboard house like this one!
Salt Dough Ornaments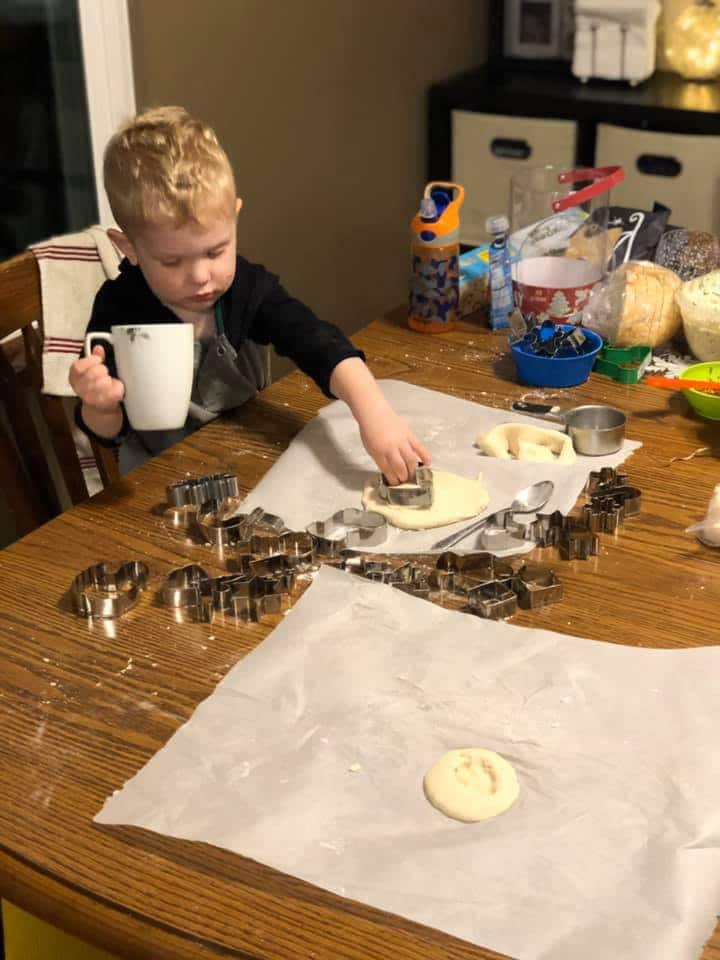 Colleen shared this great picture of them making salt dough ornaments. These are always a great gift idea and fun to make too. I have a great salt dough recipe HERE.
Ice Cream Cone Christmas Trees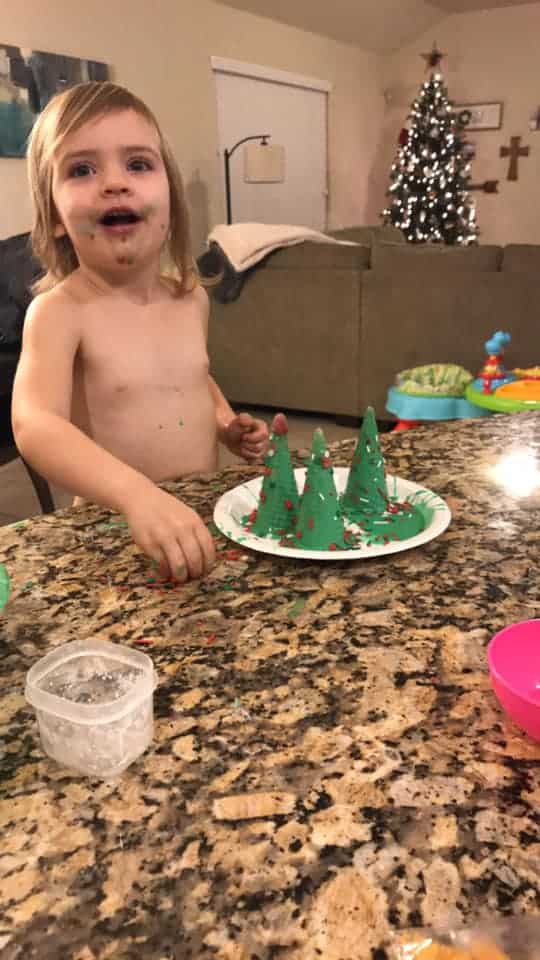 Jamie made ice cream cone Christmas trees - what fun!
Snowman Posting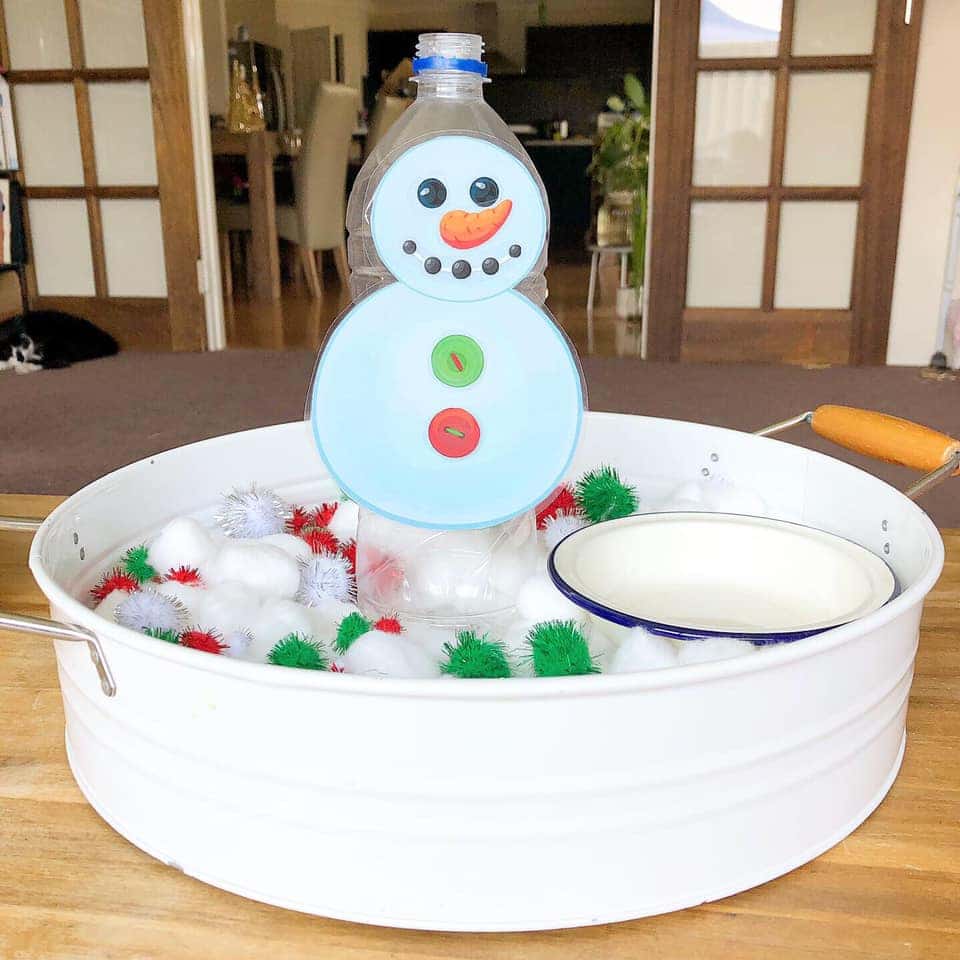 Dani made this great snowman posting activity - perfect for toddler fine motor skills! See more activities from Dani over at Play Inspired Mum.
Tinsel Name Recogniton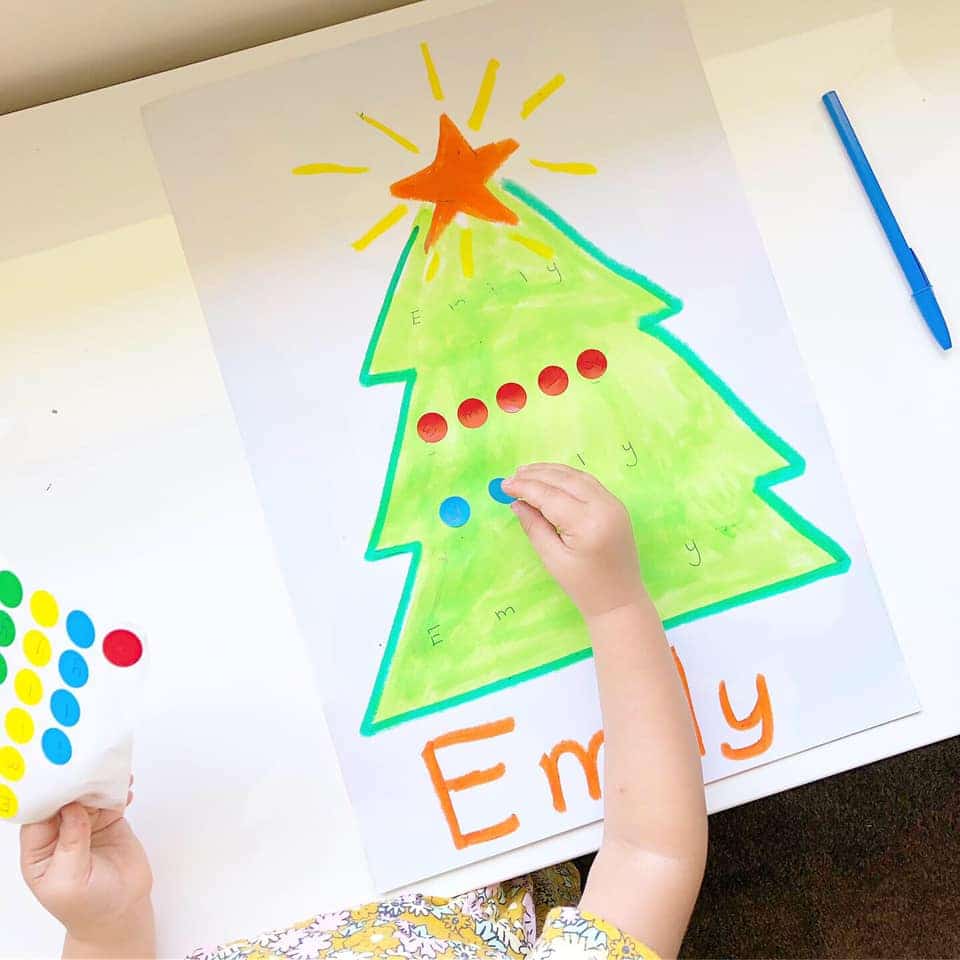 Another great idea from Play Inspired Mum.
Candy Cane Hunt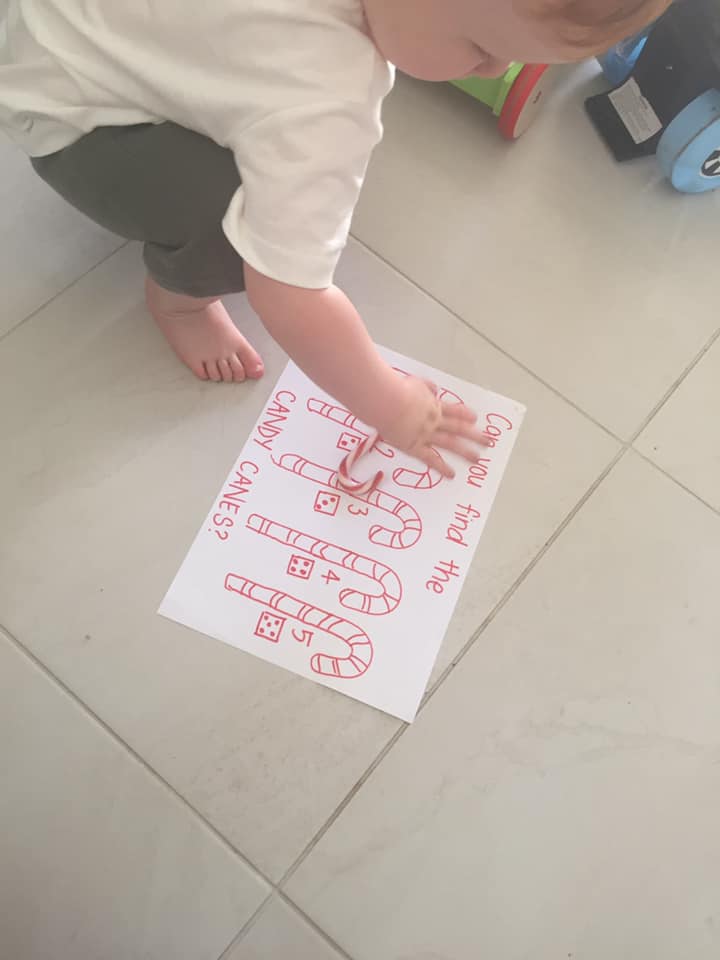 What a fun idea from Tara! Find more fun ideas over at Play Time with the Henshalls on Instagram.
Peppermint Scented Rice Sensory Table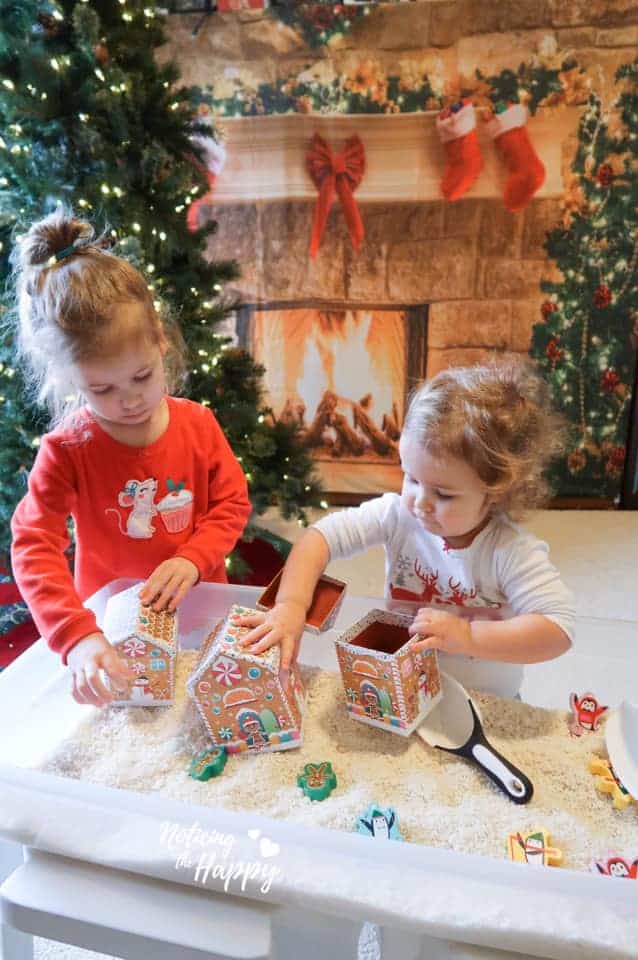 What an inviting sensory play table using peppermint scented rice - find more fun ideas by following Noticing the Happy on Instagram.
Spaghetti Painted Christmas Wreath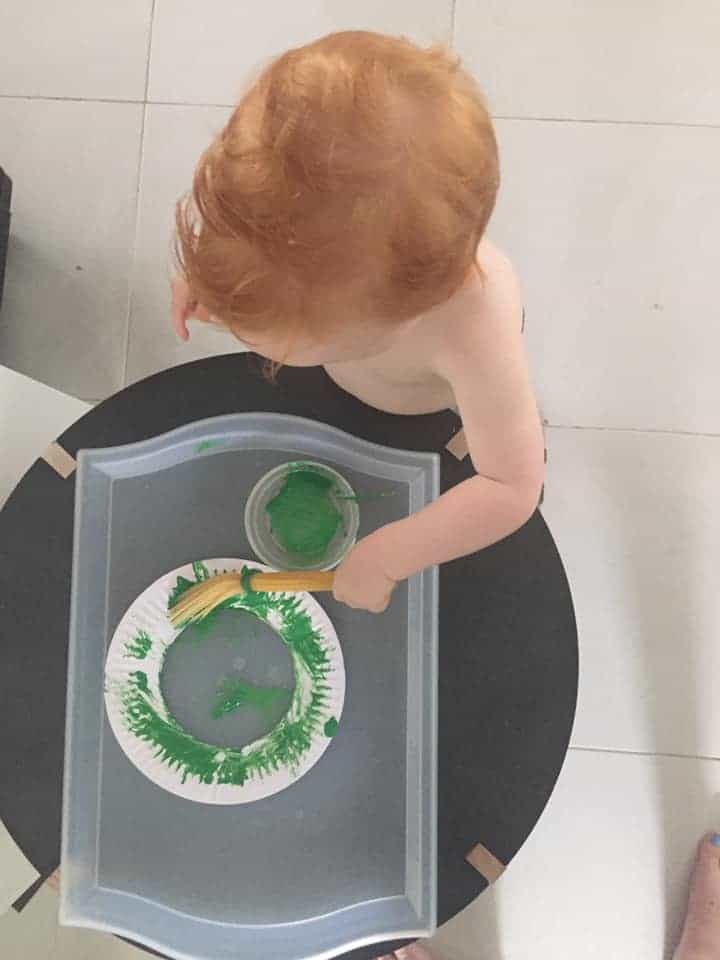 Playtime with the Henshalls shared this fun idea too - painting with spaghetti! Love it! You can see our other Christmas paper plate wreath ideas HERE.
Thank you to all of the members of our Facebook group who shared their toddler Christmas ideas (you can JOIN HERE if you're not already a member.)There were more ideas than I could fit into one post so stay tuned for part 2 coming soon!
For more fun toddler activity ideas you can also follow along with us on Instagram.
More Toddler Christmas Ideas