Tissue paper is a great filler for a sensory bin. The textures and colors can be explored in lots of different ways. In this activity, tissue paper and small toys are combined in the sensory bin for a fine motor activity toddlers will love.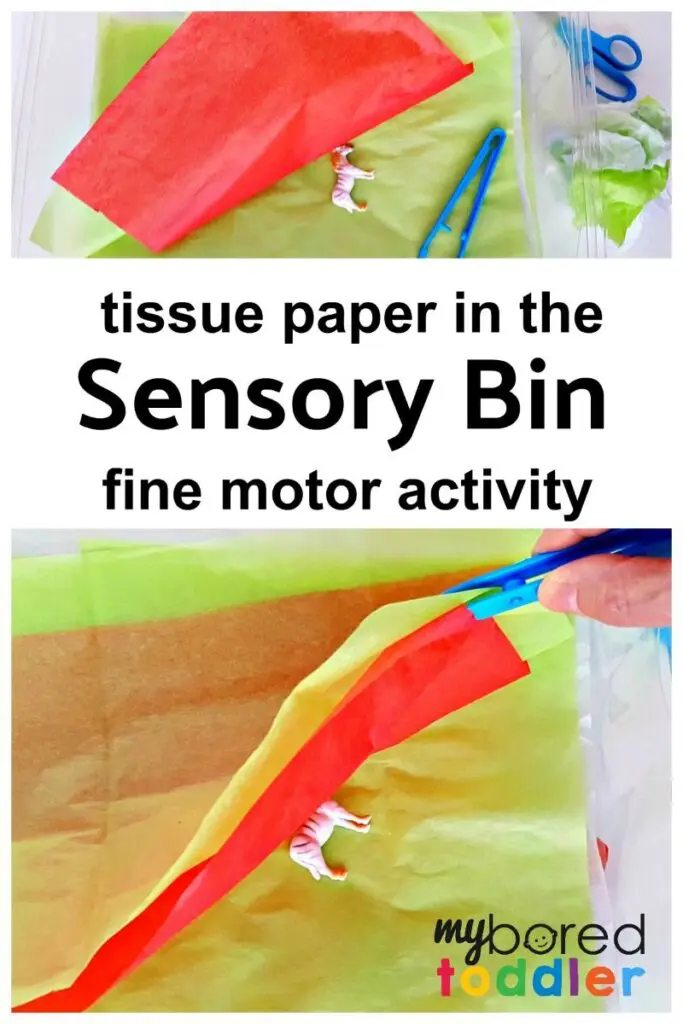 Tissue Paper Sensory Bin
Holidays and special events often involve wrapping and sharing gifts with family and friends. The tissue paper we use in gift bags can be recycled for this toddler sensory bin activity.
Tissue paper is a fun material as it's inexpensive, has an interesting texture, and comes in a variety of colors.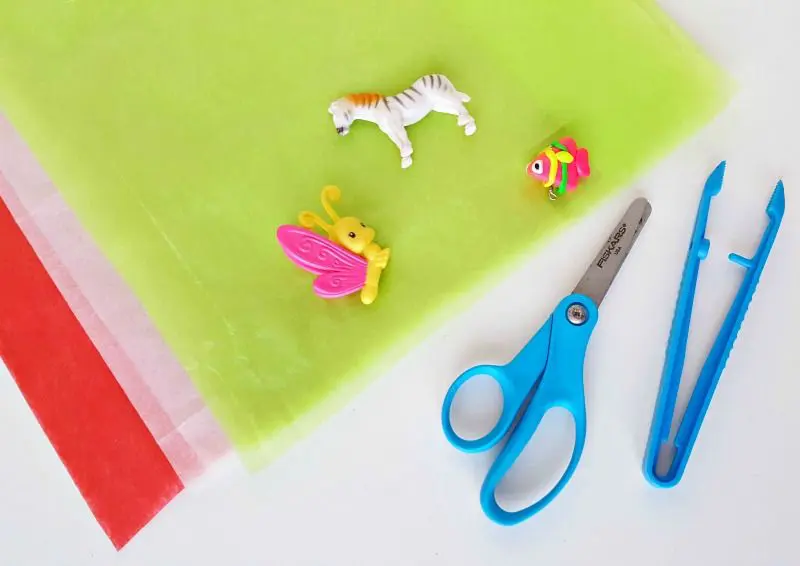 Supplies for a Tissue Paper Sensory Bin
This activity combines small toys, tongs or tweezers with the colorful tissue paper for some fun sensory and fine motor play.
Use materials you have on hand to set up this activity - substitute wrapping paper for tissue paper, or use a combination of both.
Add a few small fine motor tools and interesting toys.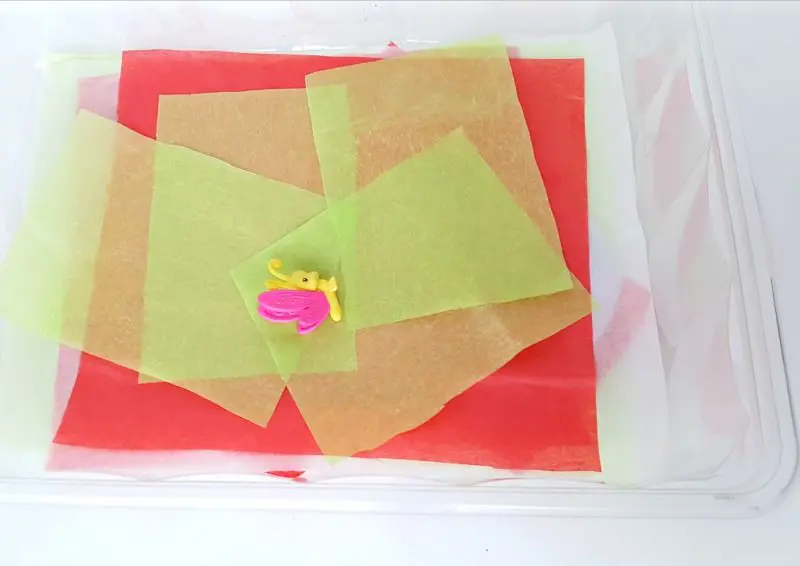 Cut pieces of tissue paper to place in the sensory bin. You can use full-size pieces as well as smaller pieces in different shapes.
Place a small toy on top of a few layers of tissue paper.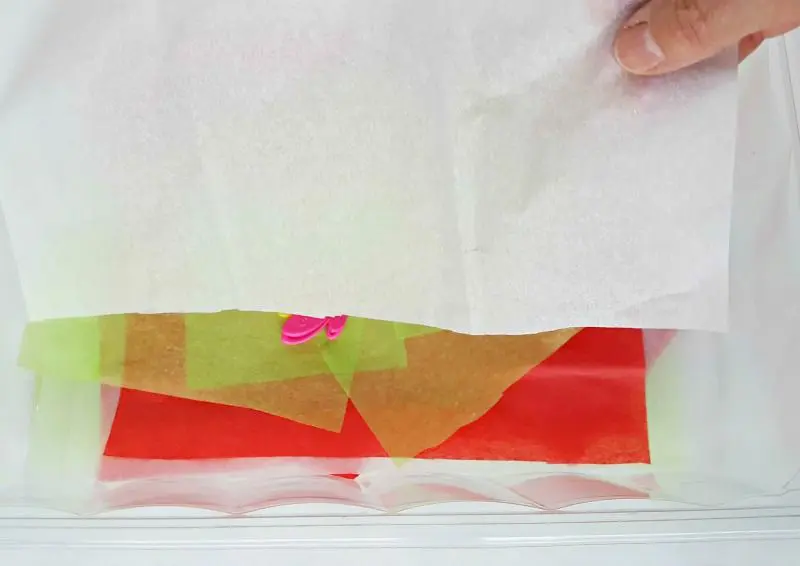 Cover the toy with another piece of tissue paper.
Continue layering sheets of tissue paper with small toys tucked in between the layers.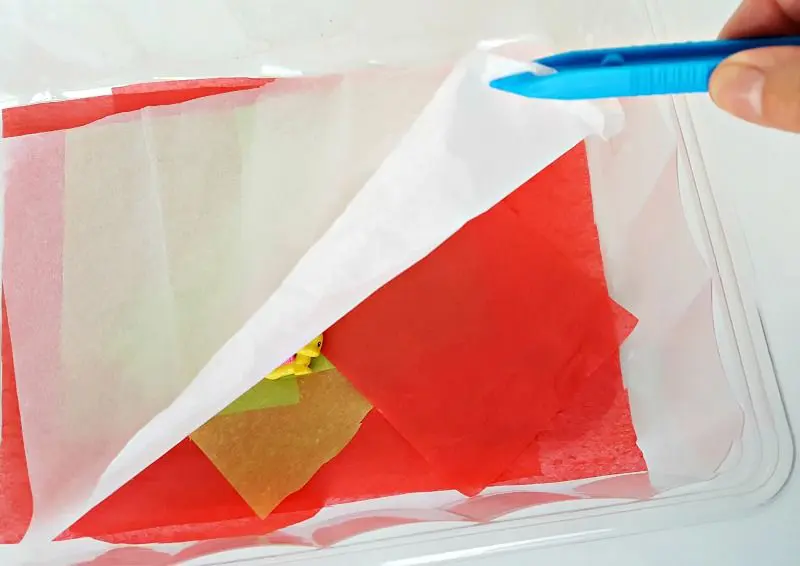 Invite your toddler to play in the sensory bin. Allow your child time to explore the materials and discover ways to use the tools.
You can guide the activity by using tongs to lift a layer or two of paper to reveal a toy underneath.
Provide scissors for cutting paper, or tear paper with your hands.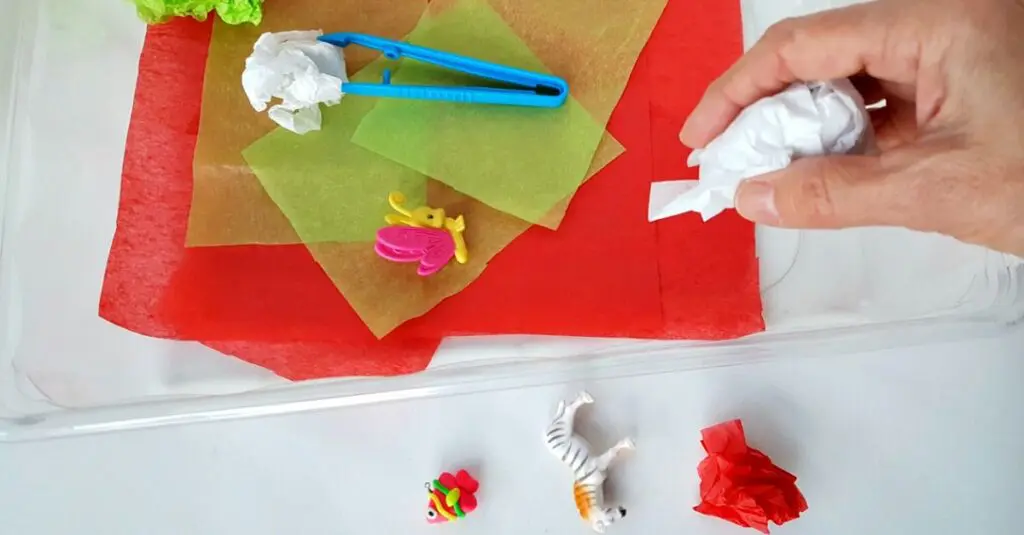 More ways to play:
Use your hands to crumple

layers of tissue paper as they are lifted from the bin.

Use the tongs to lift the crumpled balls of tissue.
Sort and count the layers of tissue and small toys.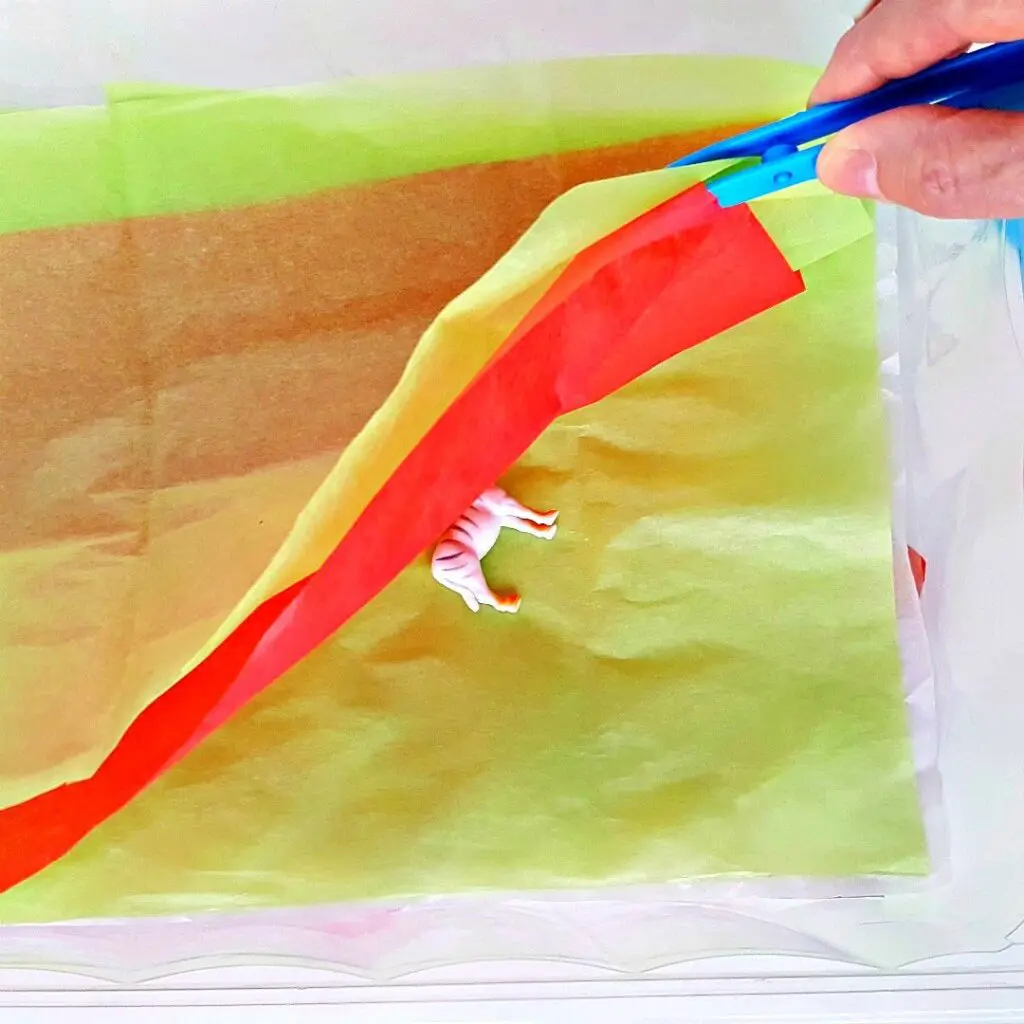 This simple activity is a great way to entertain kids and provide some fine motor and sensory play.
It's easy to set up with recycled wrapping or tissue paper - and it's practically mess-free!
Kids will love exploring this colorful sensory bin, discovering the small toys hidden inside the layers of tissue, and crumpling and tossing balls of tissue.
If you enjoyed this toddler activity why not share a picture in our Facebook group or over on Instagram – follow @myboredtoddler and use #MyBoredToddler so we can all see!
Some more toddler activity ideas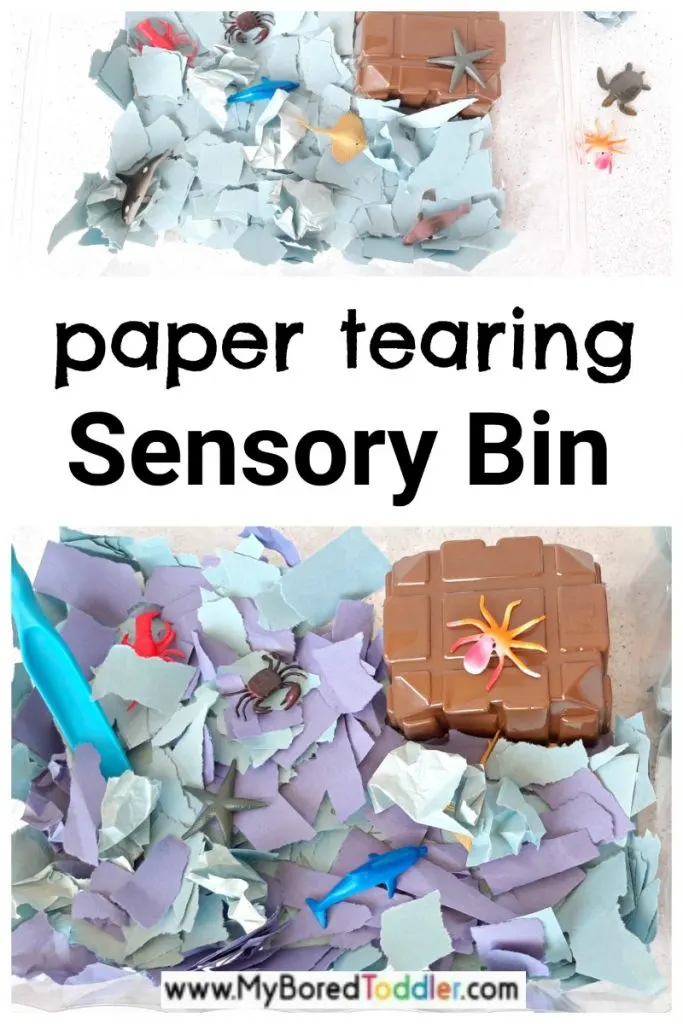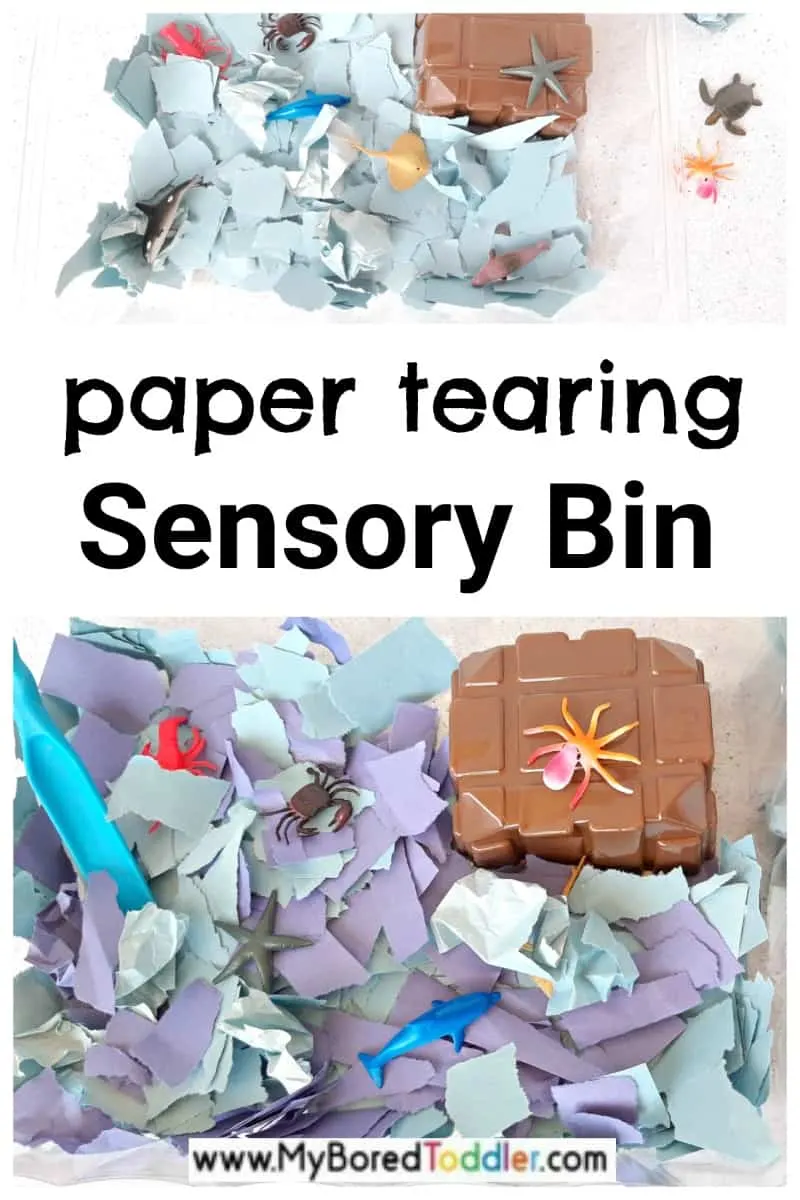 Contact & Sticky Paper Activities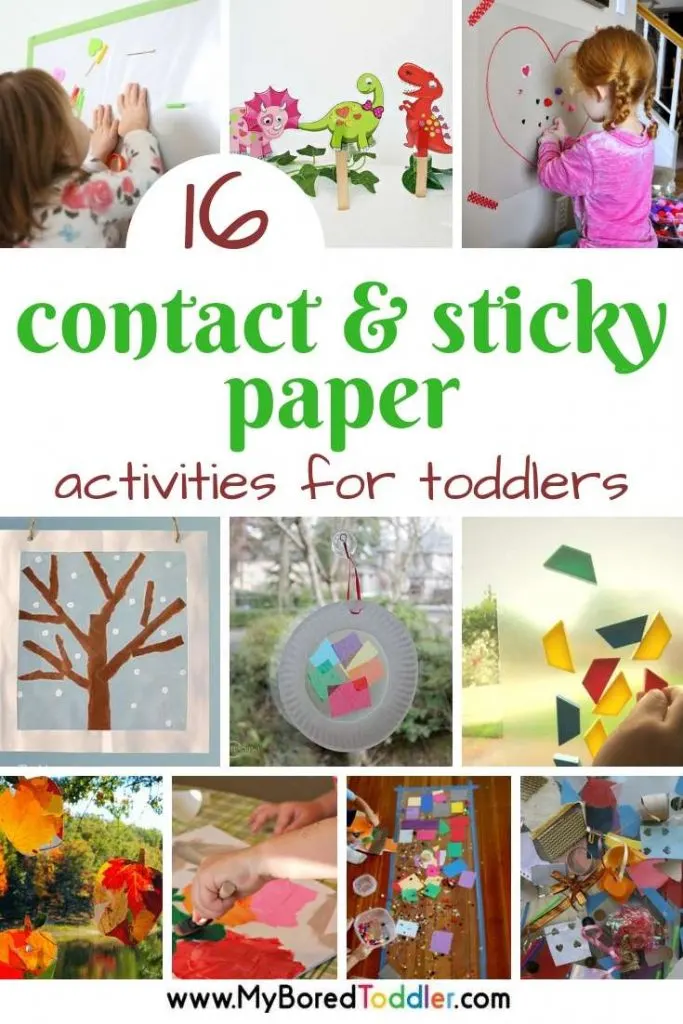 About the Author
Heather is a former preschool teacher and founder of preschooltoolkit.com, a website providing early learning resources for teachers and parents. She focuses on creating fun crafts and activities that engage developmental skills while promoting hands-on learning through play. Follow her on Facebook, Pinterest, Twitter, Instagram