Get creative with a footprint painting activity for toddlers. Explore shapes and patterns with this fun art activity that's a little bit messy and a whole lot of fun.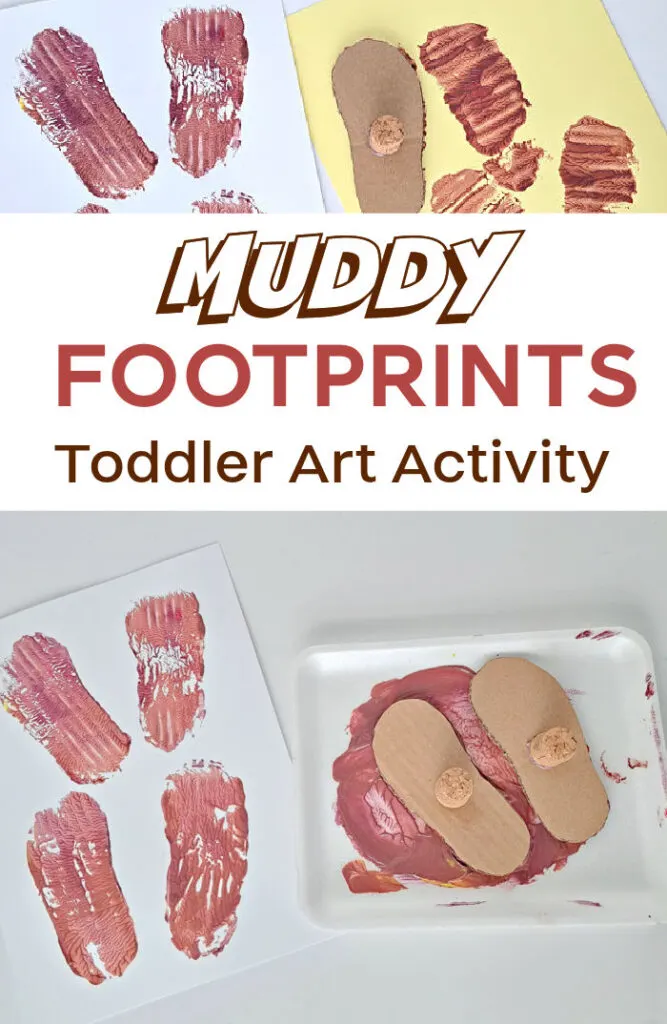 Toddler's love to trace their hands and feet, especially with a little help from a grownup.
It's exciting to see how body shapes can be transferred to paper for crafts and activities.
This simple painting activity uses footprints to make creative artwork, for display or as a keepsake.
This activity can get messy, so covers for clothing and surfaces are recommended.
Once you're prepped and ready to go, let the fun begin!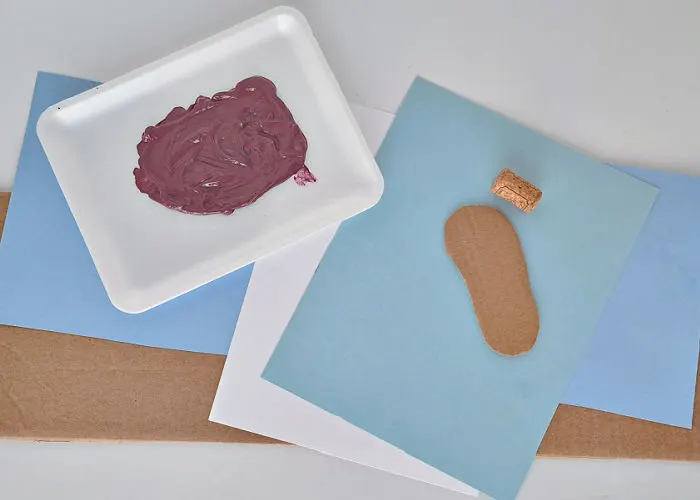 Supplies:
Instructions:
Make a cardboard paint stamp
Trace your child's shoe or foot to make a template. You can make the template larger or smaller as preferred when you cut it out.
Transfer the template to sturdy cardboard. Cut out the shape.
Attach a cork or bottle cap to the template with glue.
Mix paint colors to make brown paint.
If you don't have brown paint, you can mix red, yellow, and blue to make brown.
Start with small amounts of each color, and adjust to make the brownish shade you prefer. If the paint seems too reddish, add a bit of yellow.
Pour paint into a tray, large enough to set the footprint stamp into.
Start painting!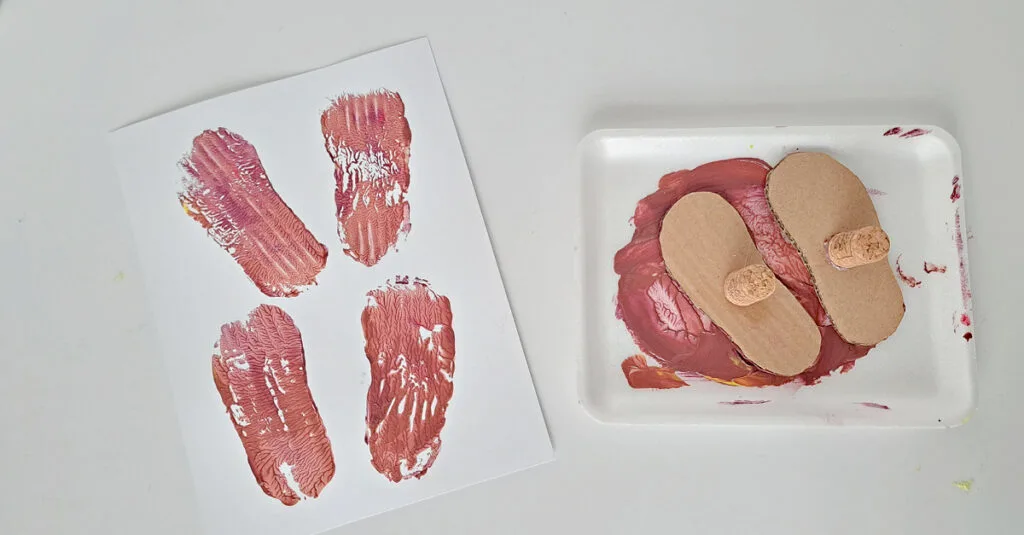 Dip the cardboard stamp into the tray and wiggle it around to coat the footprint. You can also paint the template with a brush to make sure the paint stamp is well coated. This is also great fine motor work!
Place the stamp on the paper. Press down the toe and heel portions gently with your hand to transfer the paint.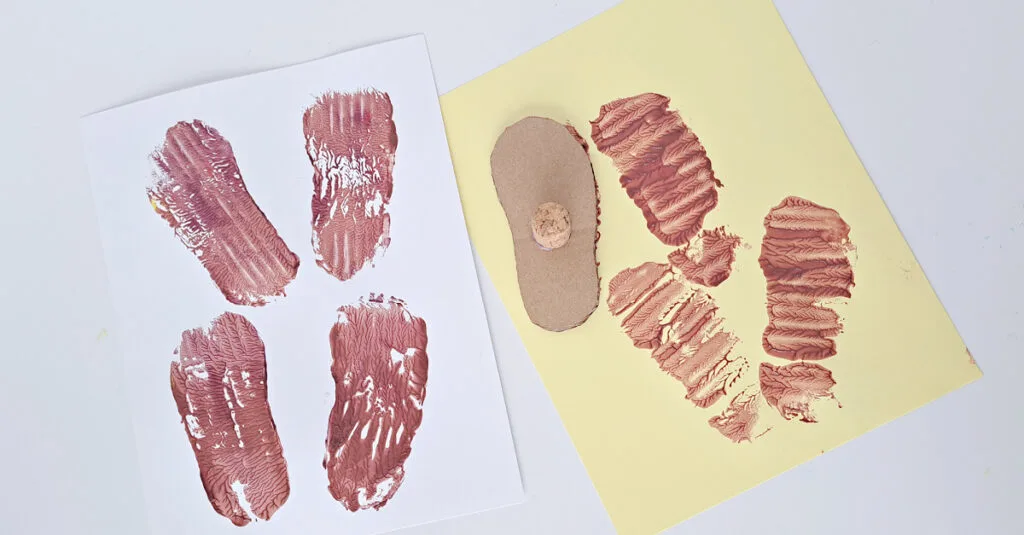 Paint on regular size sheets of construction paper, as well as long pieces of paper or cardboard.
Stamp the foot template onto construction paper or cardstock. Use different colors of paper. Overlap the footprints, make lines or circles.
Display the artwork on the wall at home or in the classroom. Keep a copy as a keepsake!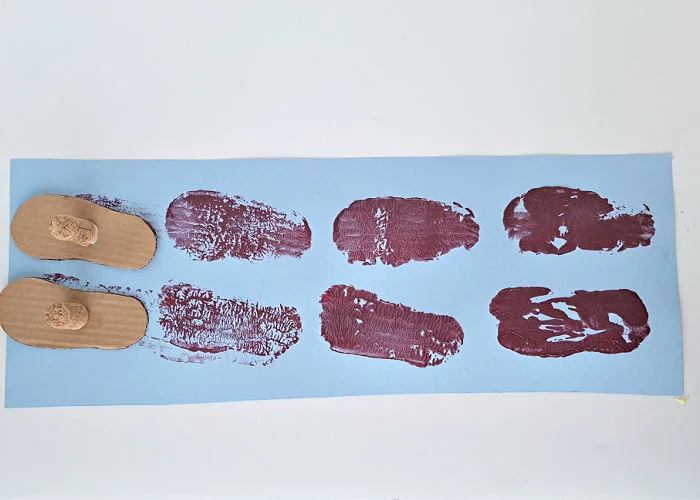 Make a left and a right foot to walk across a long sheet of cardboard or paper. How do the footprints look if you don't add paint to the footprint stamp?
This is a fun activity that supports early childhood skills – fine motor, creative, and a bit of engineering.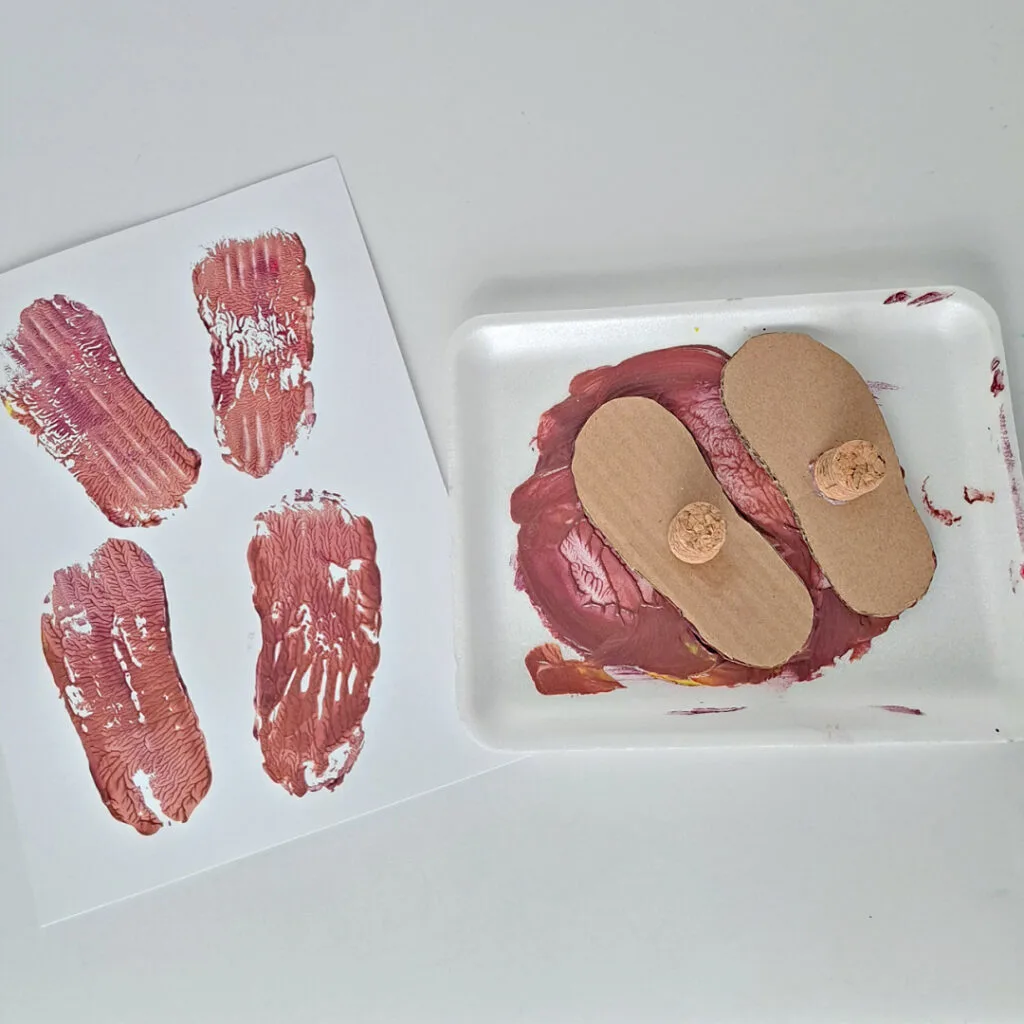 Make the activity interesting with different colors and sizes of papers.
And don't stop at brown! Try using a variety of paint colors to create some fun and unique artwork.
For more fun toddler activity ideas, why not join our Facebook Group or follow us on Instagram – follow @myboredtoddler and use #myboredtoddler.
Follow us for more toddler activity ideas
SOME MORE FUN TODDLER ACTIVITY IDEAS YOU MIGHT ENJOY ARE: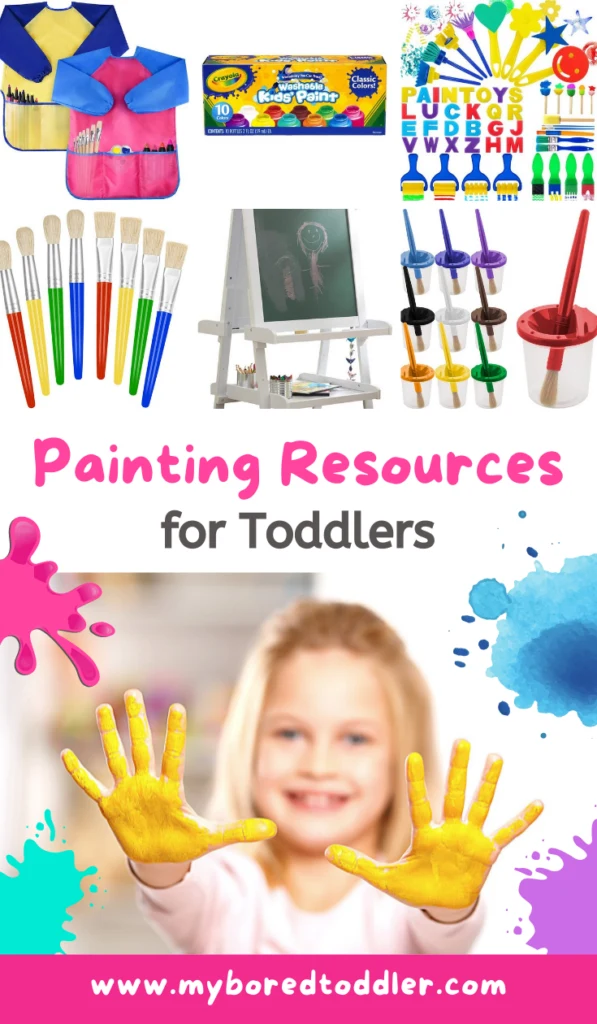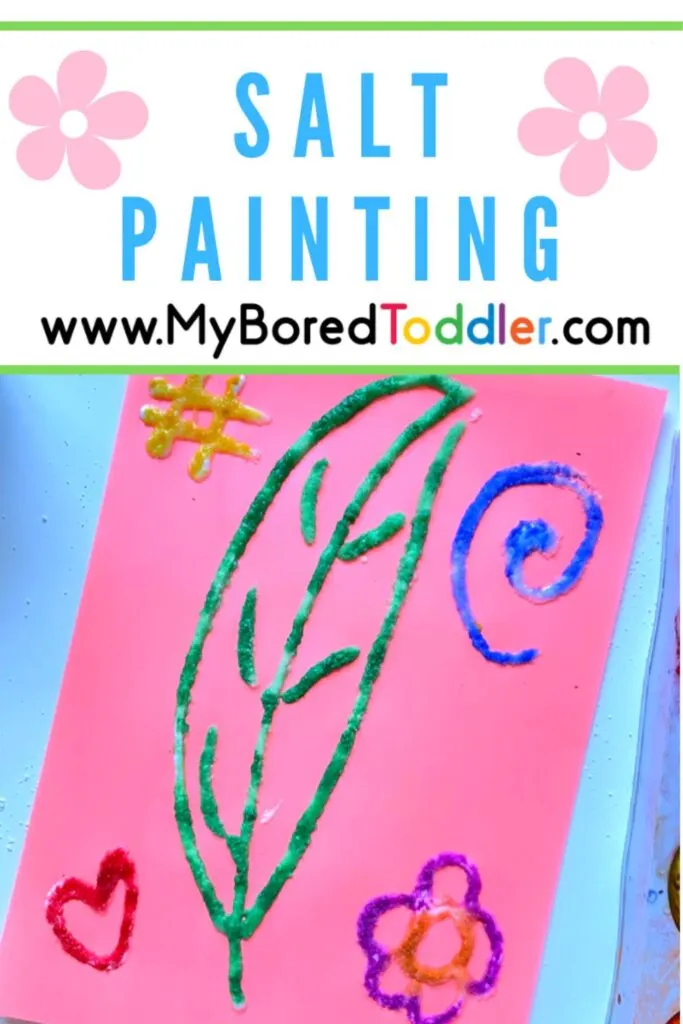 About the Author
Heather is a former preschool teacher and founder of preschooltoolkit.com, a website providing early learning resources for teachers and parents. She focuses on creating fun crafts and activities that engage developmental skills while promoting hands-on learning through play. Follow her on Facebook, Pinterest, Twitter, Instagram