Who doesn't love an ice-cream cone? These Ice-Cream Cotton Cones are no exemption! Have you painted cotton rounds before? Here is the perfect reason to give it a go! A fun toddler painting activity idea.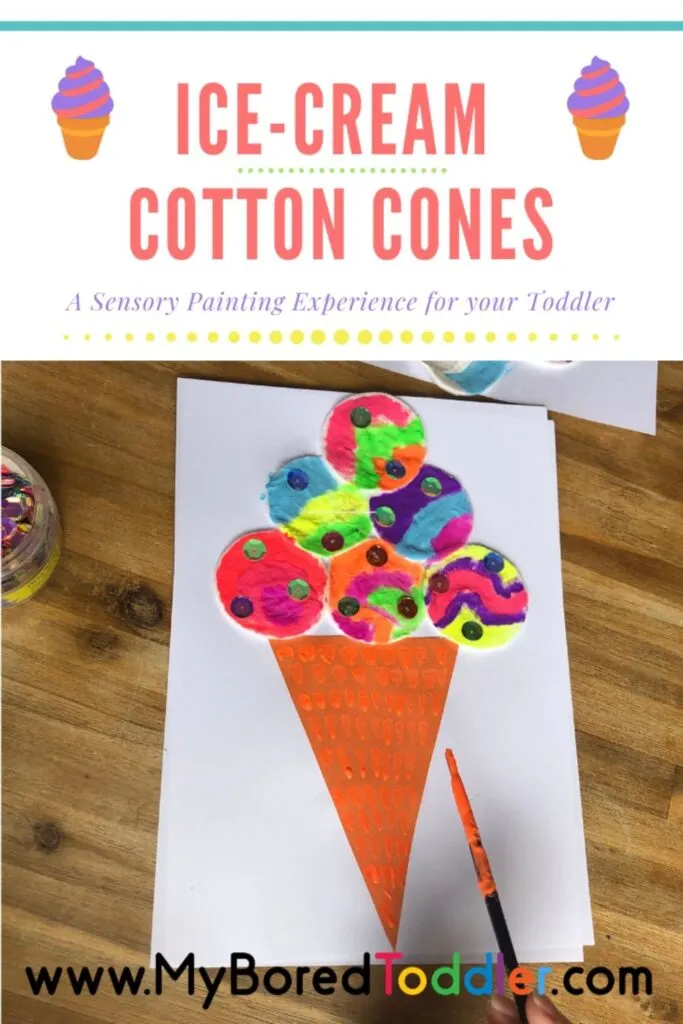 Ice-Cream Cotton Cones
My girls have been loving painting lately. Here is an easy way to add another sensory element into a classic favorite craft idea! We have painted our ice-creams a little differently. Rather than using paper alone, we used super soft cotton rounds!
We always like to read a book to match our toddler activities so today we read I like you more than Ice Cream (available HERE on Amazon).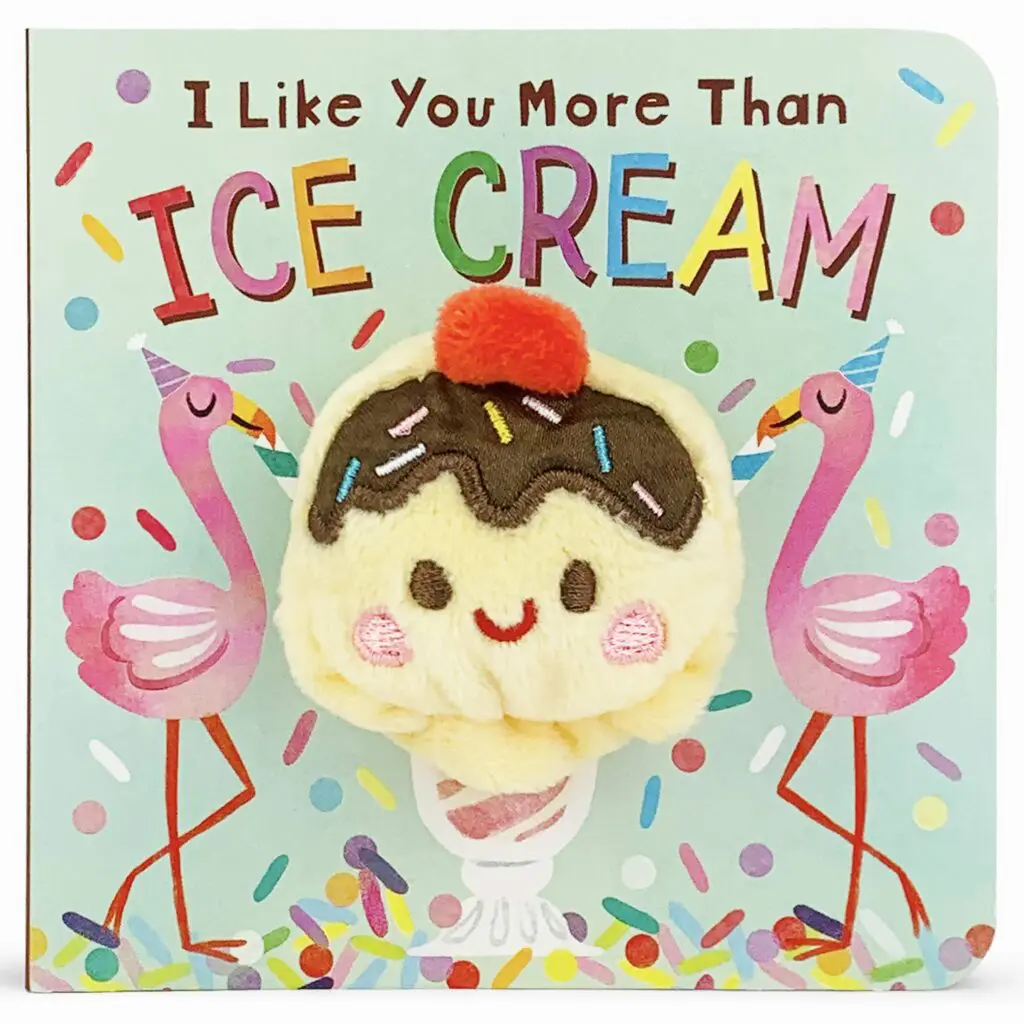 What you need to make

Ice-Cream Cotton Cones: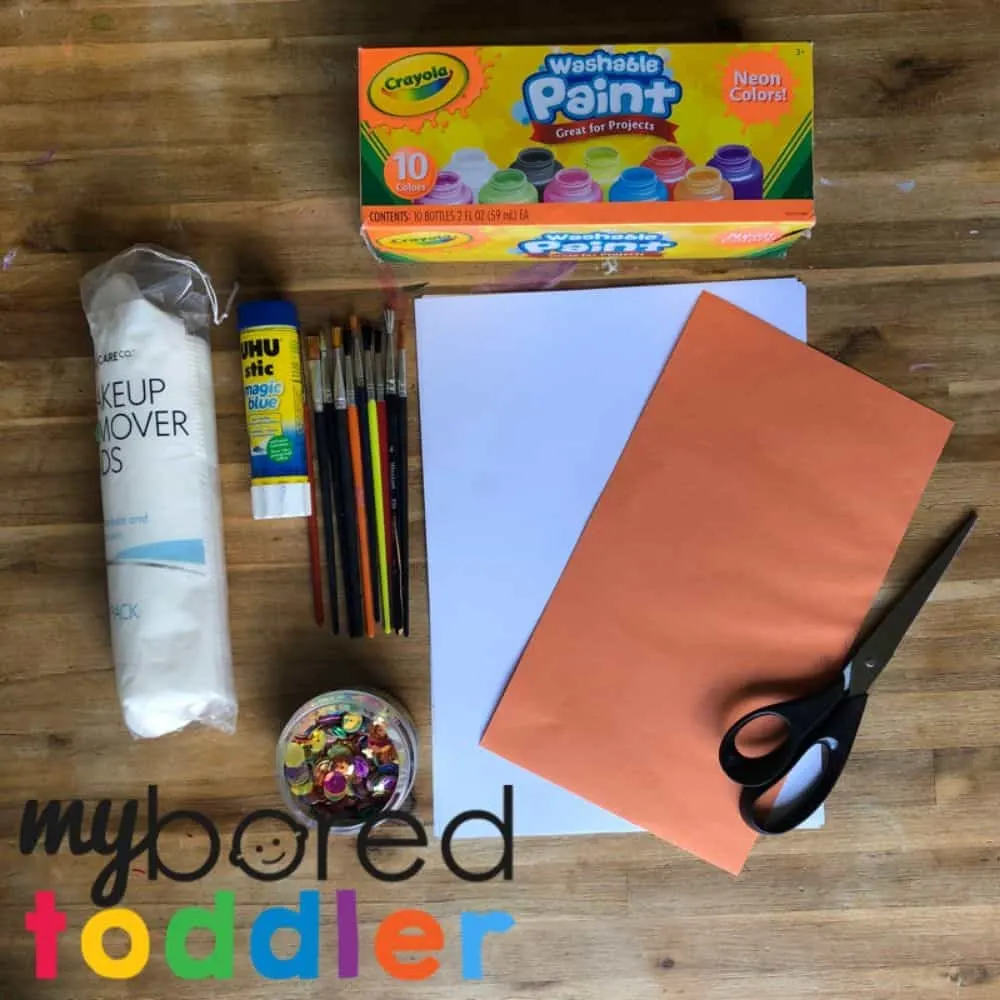 How to

make your Ice-Cream Cotton Cones

activity: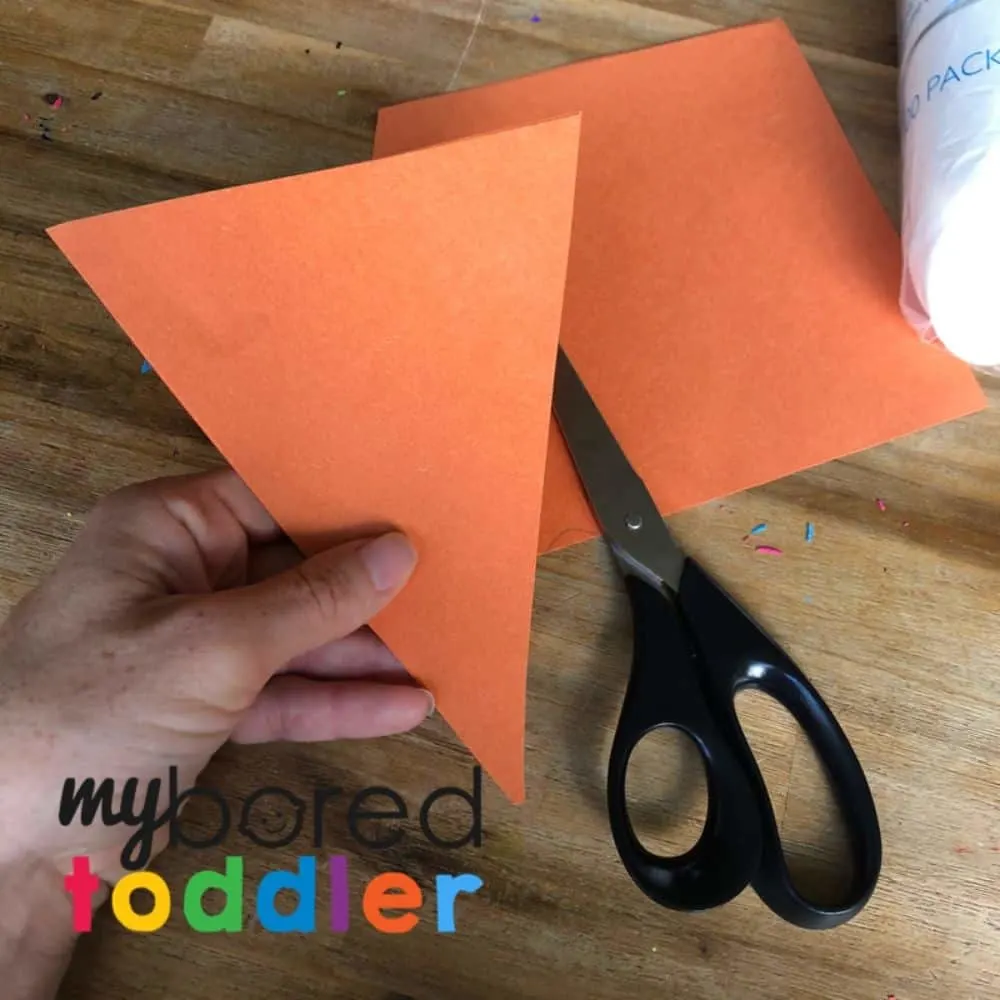 Cut a triangle from your colored paper. Keep in mind that the larger your cone, the less room you will have for your cotton round ice-cream scoops. If you have a configuration in mind, you could always lay out your cotton rounds and size your triangle cone accordingly. Once cut, glue with the apex facing downwards, on the lower section of your background paper. Apply enough glue to the upper section to suit your cotton round configuration. Position your cotton rounds within the glue to replicate scoops of yummy ice-cream.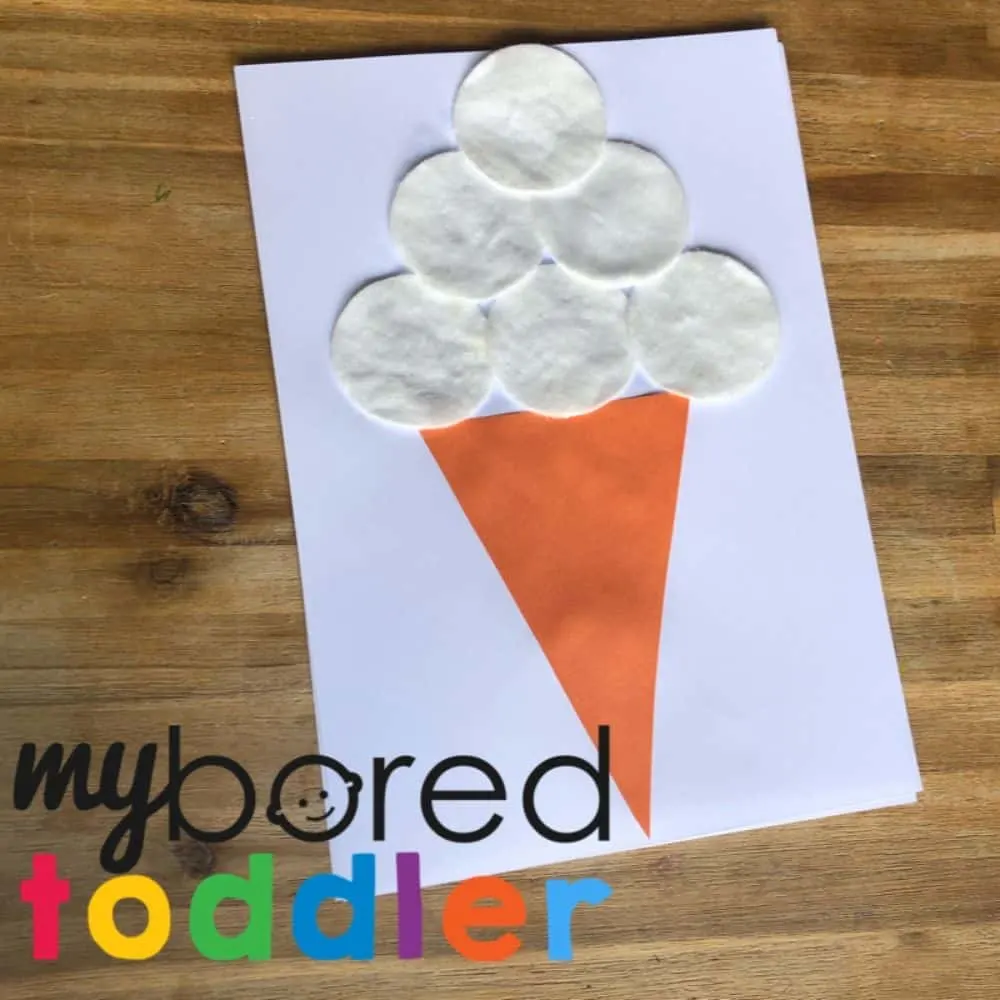 From here, let your toddler explore their imagination and unleash their creativity! Painting on the cotton is a completely different sensation to painting on paper. The paint behaves differently, and the brush does not slide as easily as it does on paper, making for easier precise strokes – even from younger hands!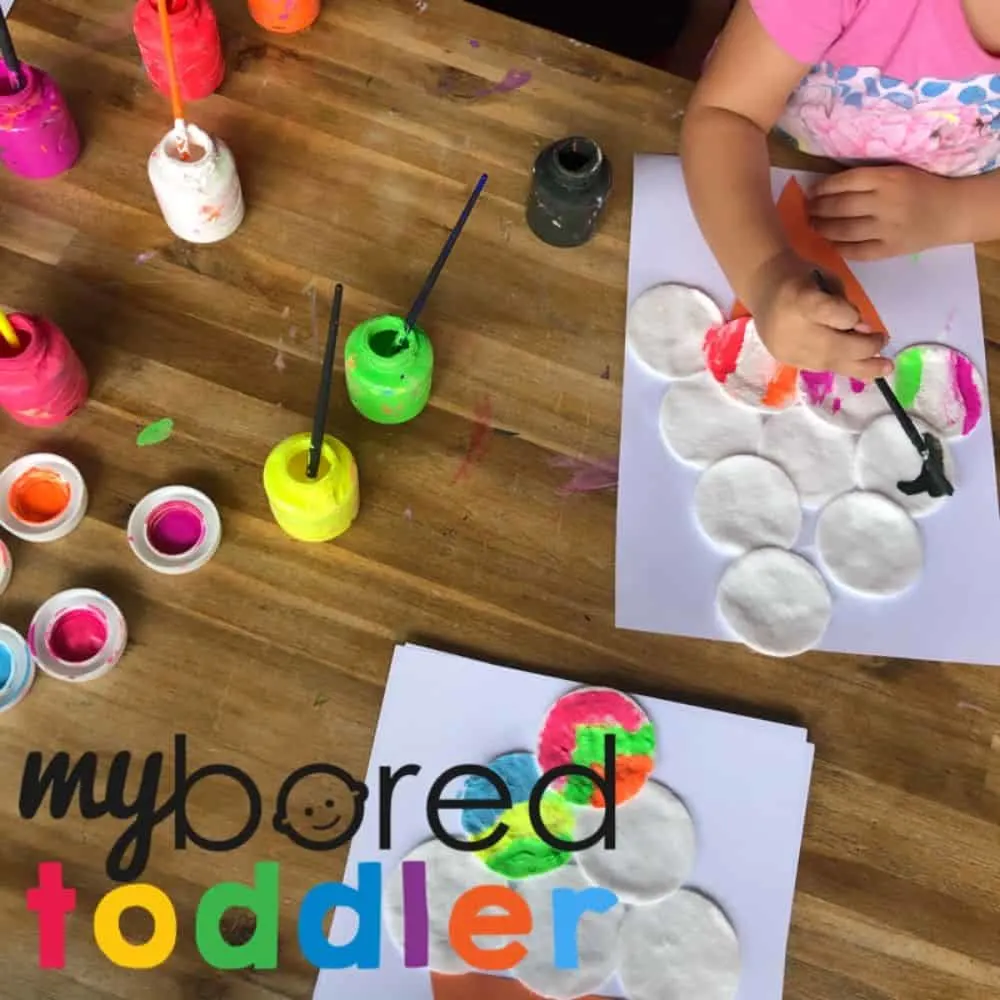 This is a great time to open conversations to build on this fun craft activity. Ask about how your toddler might think their ice-cream would look in an ice-cream shop, what it might taste like, who would enjoy it most if it were real, and ask them why they have chosen the colors that they have. If they are feeling up for it, why not add a splash of detail or texture to the cone?
Once they have finished painting their Ice Cream design, the sequins are the cherry (or sprinkles) for the top! Secured with a little glue, they add the final touch that takes them to the next level!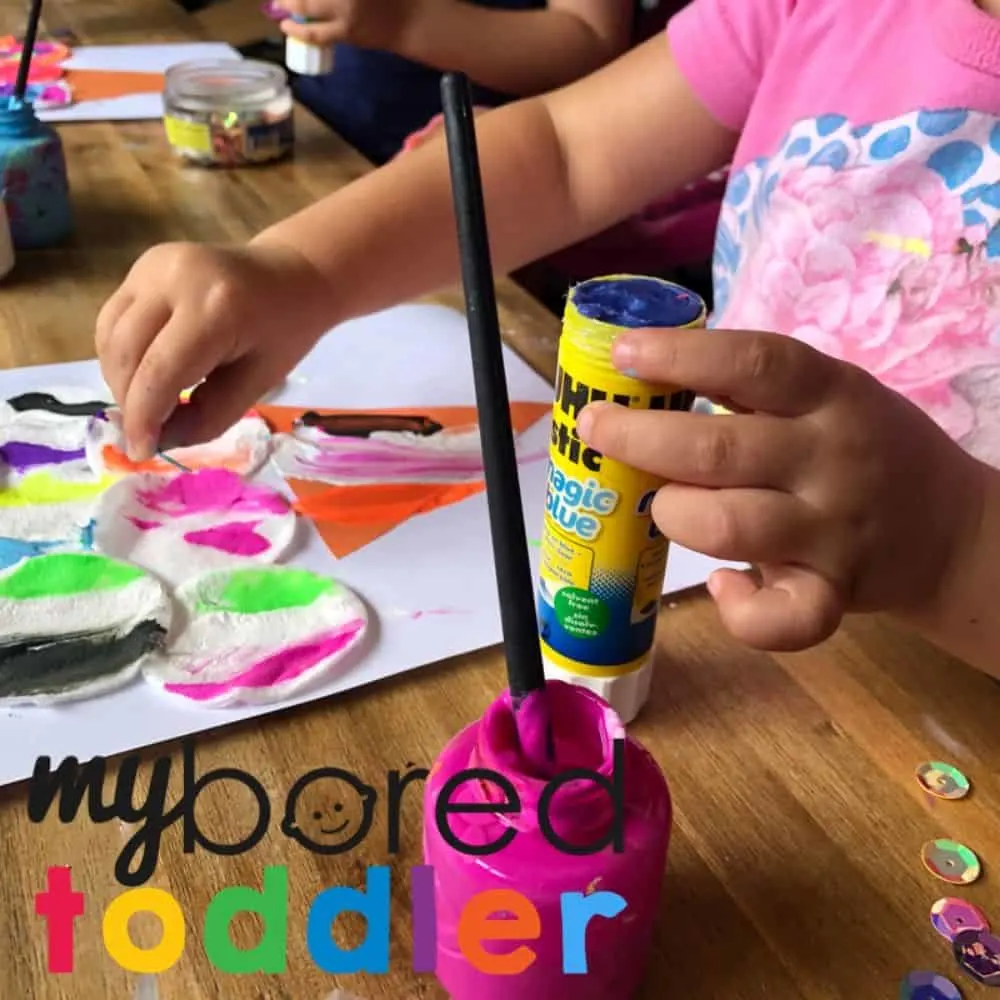 This Ice-Cream Cotton Cone activity is a perfect vessel for self-expression, creativity, and imagination. The cotton rounds really do add that extra special element of something a bit different. My girls loved painting theirs, I hope your kids love it as much as we did!
For more fun toddler activity ideas why not join our Facebook Group or follow us on Instagram – follow @myboredtoddler and use #myboredtoddler.
SOME MORE FUN TODDLER ACTIVITY IDEAS YOU MIGHT ENJOY ARE:
Messy Play Activities For Toddlers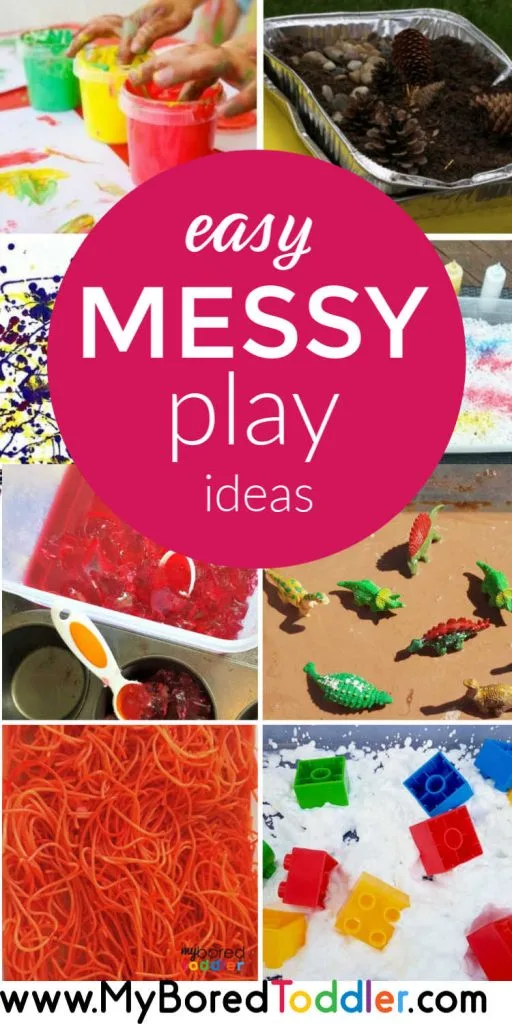 Shape Stamping with Toilet Paper Tubes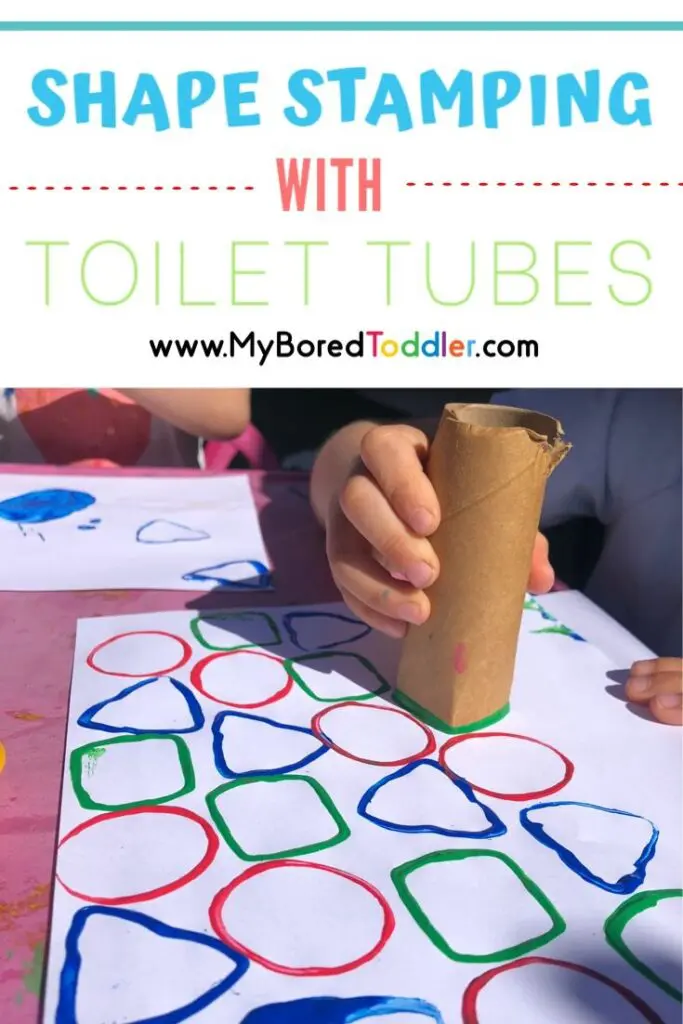 About the Author:
Dani is a busy stay at home Mum of 3 and early childhood teacher in training who is passionate about play based learning throughout early childhood. For educational play ideas that you can do at home and parenting tips visit Play Inspired Mum Check her out on Instagram andFacebook