Are you looking for an easy craft for toddlers? We love making things put of items usually otherwise discarded. This fun toddler craft activity utilizes a disposable item that almost every household has available at some point during the week – the good old toilet roll!
Teamed up with some colored paper, welcome some cute and quirky Speckled Toilet Roll Fog Puppets!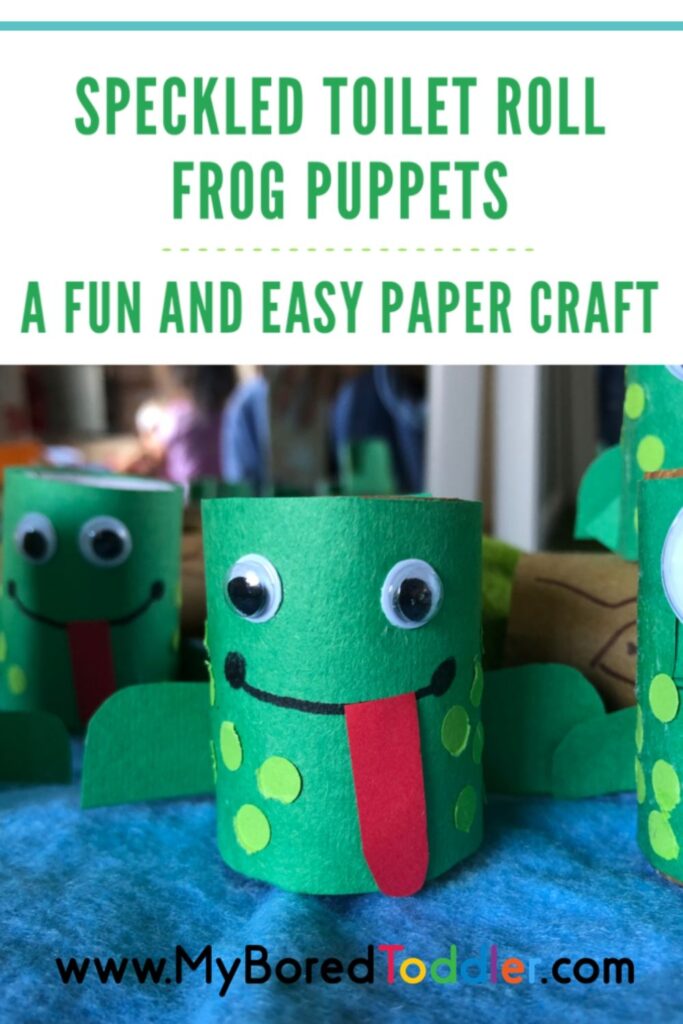 Speckled Toilet Roll Frog Puppets
Miss 3's favorite counting song of the moment is, Five Little Speckled Frogs so when we were shuffling through our craft supplies and came across an overflowing box of toilet rolls, we just had to make these adorable props to bring the song to life!
You can get the Five Little Speckled Frog book HERE on Amazon. I like this version as it plays the song too!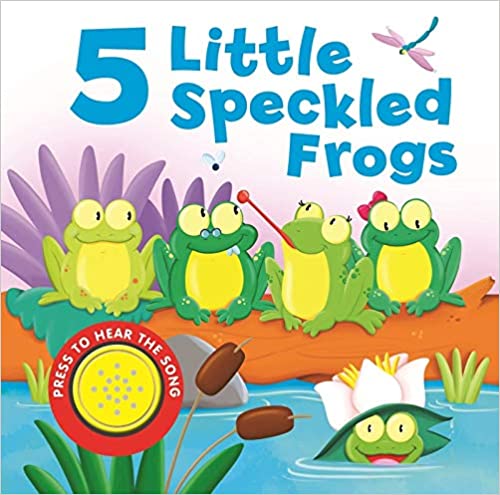 Both the girls enjoyed creating their own unique frogs and loved, even more, when they were able to play with them afterward!
What you need to make

Speckled Toilet Roll Frog Puppets: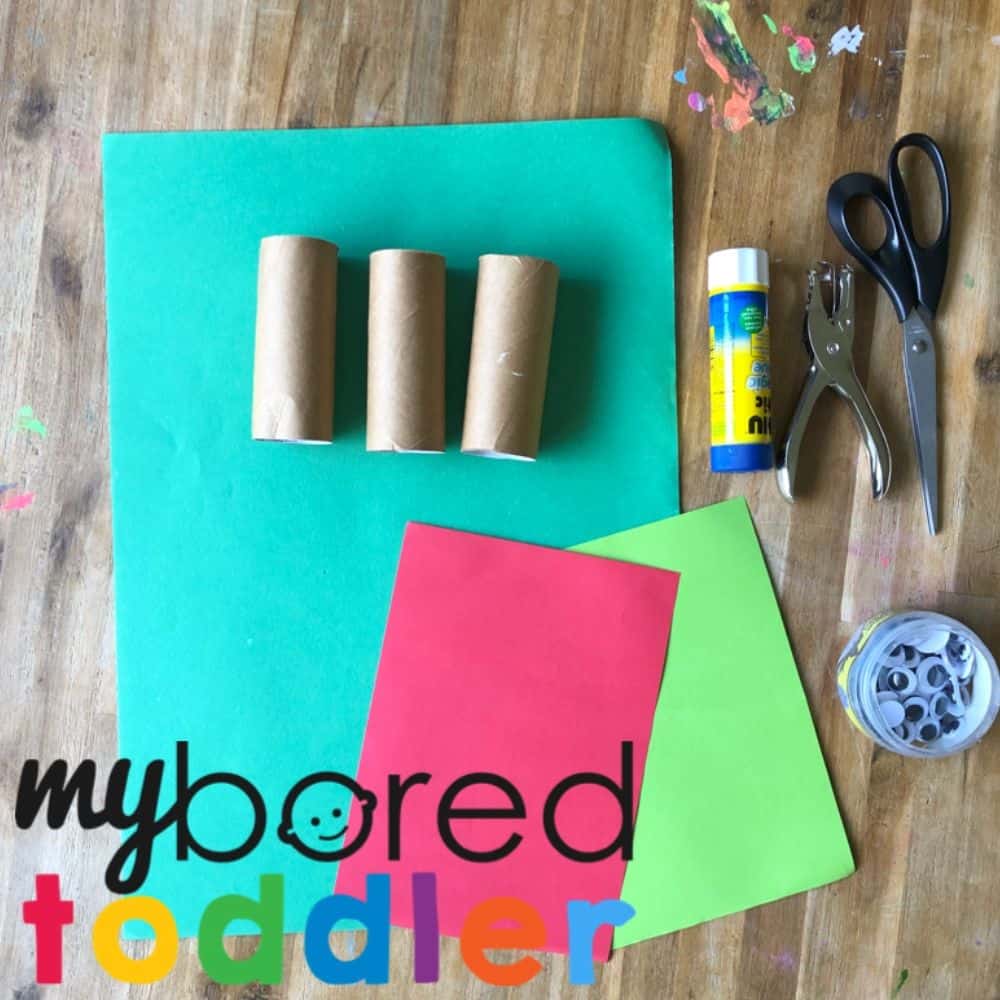 Don't have the correct color paper? Don't stress! Colored frogs are just as fabulous as green ones – why not make a rainbow of frogs?
How to

make your Speckled Toilet Roll Frog Puppets: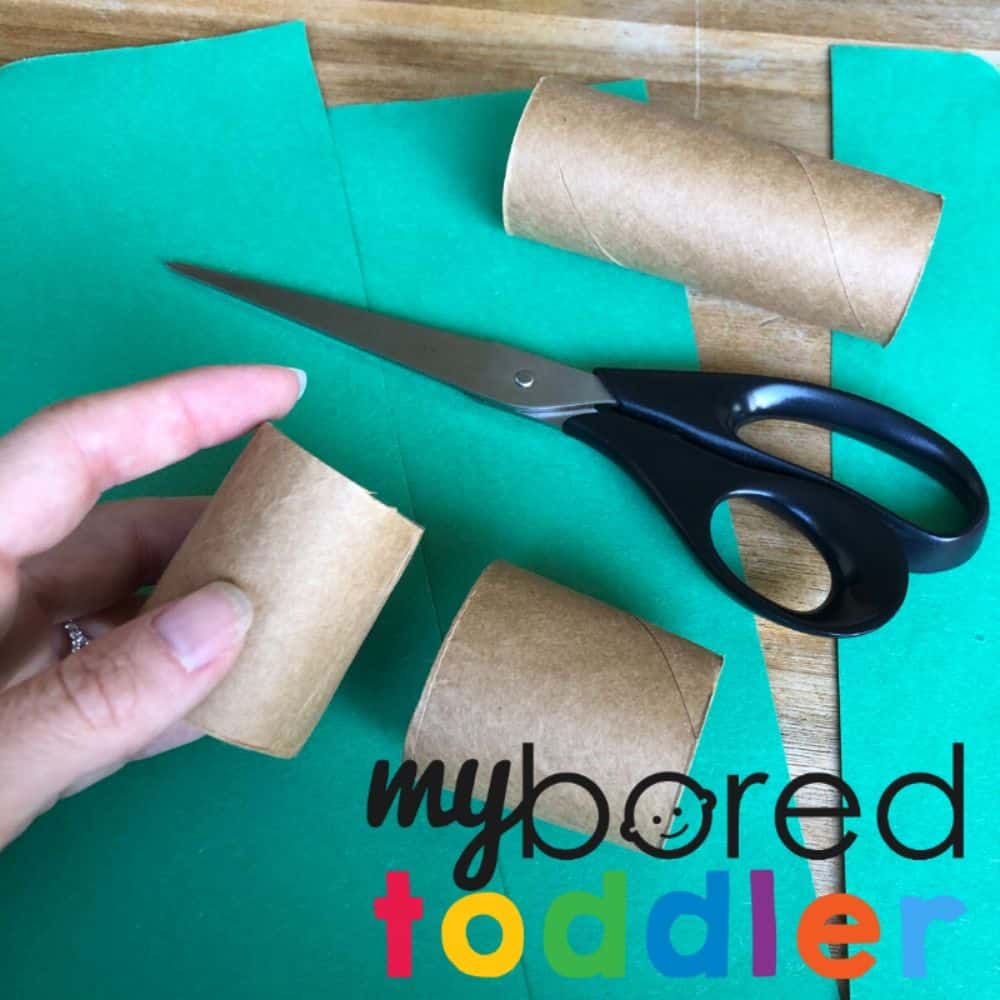 We started by cutting our toilet rolls in half to make shorter frogs. Trim a strip of dark green paper the same height of your toilet roll and long enough to wrap around its girth.
Adhere the paper to the roll using a slick of glue along with the beginning of the paper strip and then at the end. Cut out your frog's legs from the dark green paper and secure them with another slick of glue across the join just made with the initial paper strip.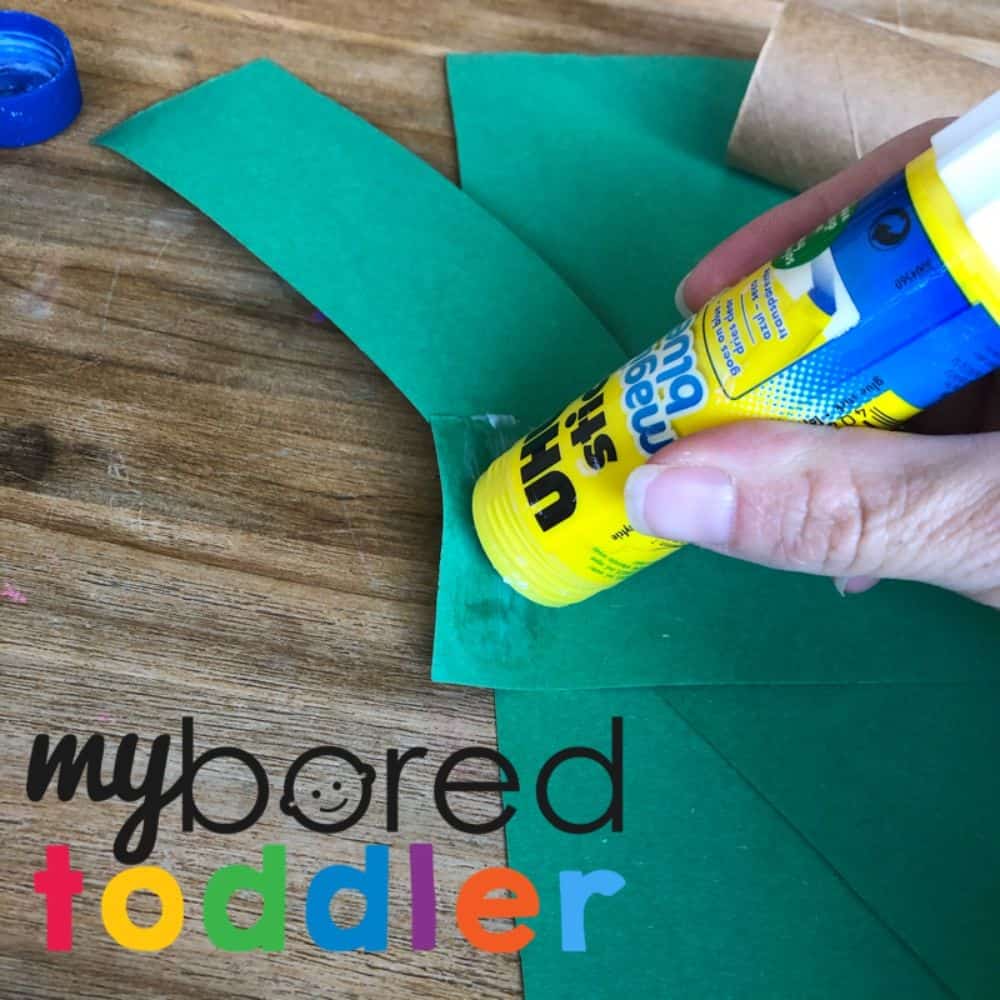 Time to add your frog's fun features! Use your glue to fix your frog's eyes before drawing on his smile. Cut out a rectangular strip of red paper with one short end convex, to create your frog's long tongue. Glue the tongue to the underside of his smile.
Use your hole punch and light green paper to create your frog's speckles. Secure them in place using your glue and your frog is ready to play!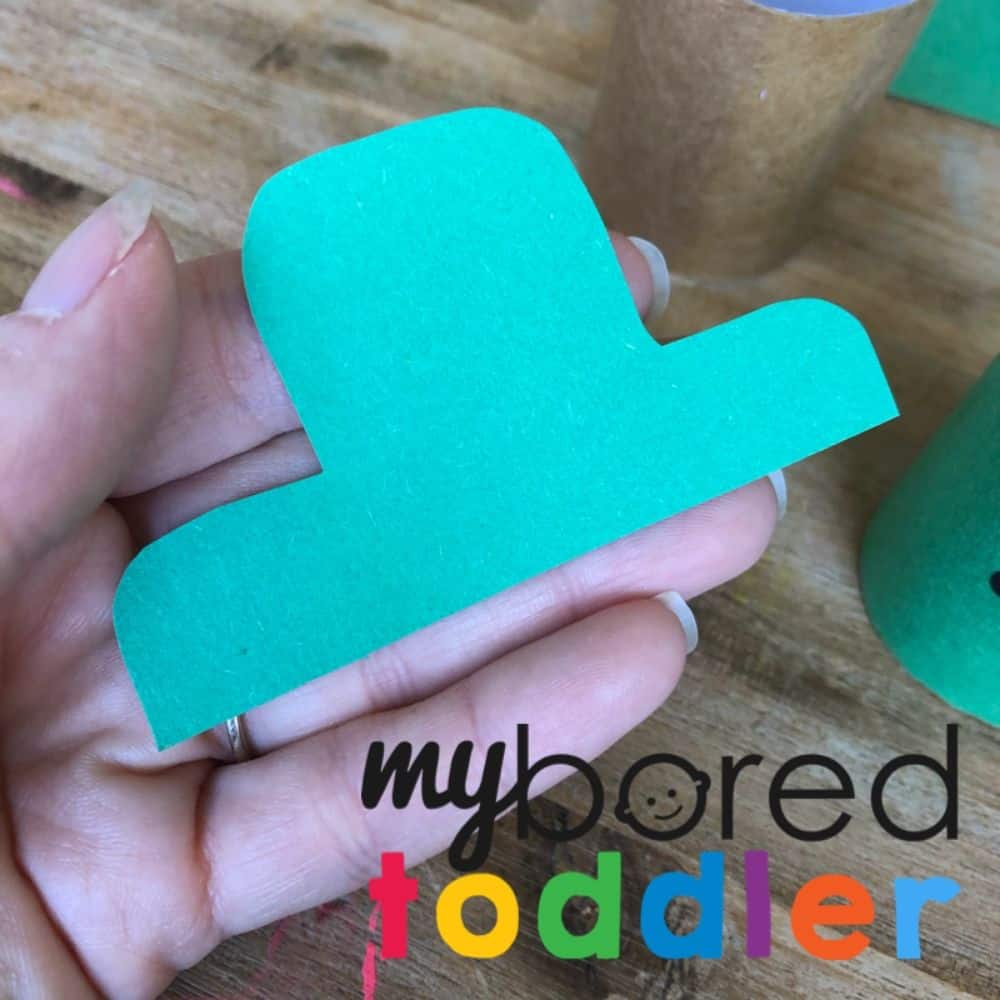 We made 6 speckled frog puppets (one didn't make it into the photo… we are still looking for his missing eye). Teamed up with a few more props we had lying around, we created a little pond scene to act out Miss 3's favorite song of the moment.
The whole experience was a hit! Our puppets were the perfect visual resource to help keep the count.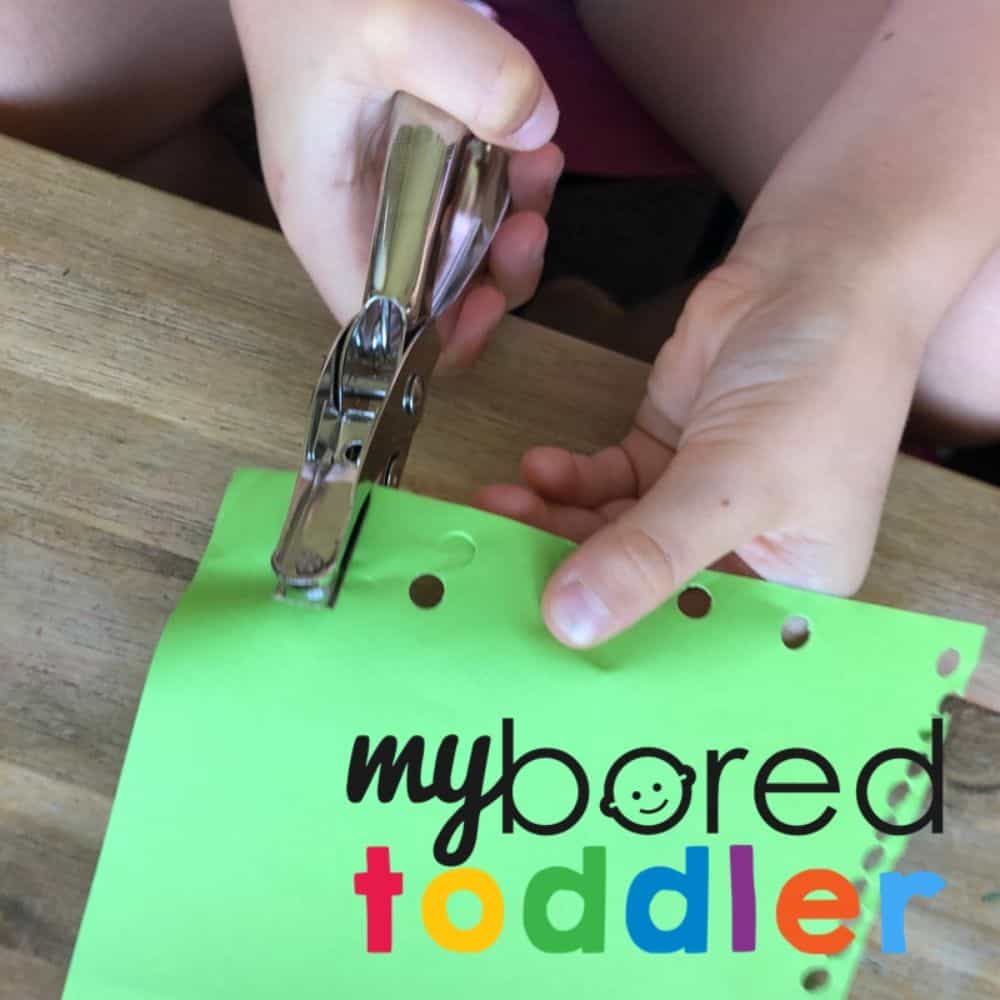 I love how individual each of our frogs is and incorporated celebrating their differences into our play too. These speckled toilet roll frogs are simple to make and so much fun to play with afterward!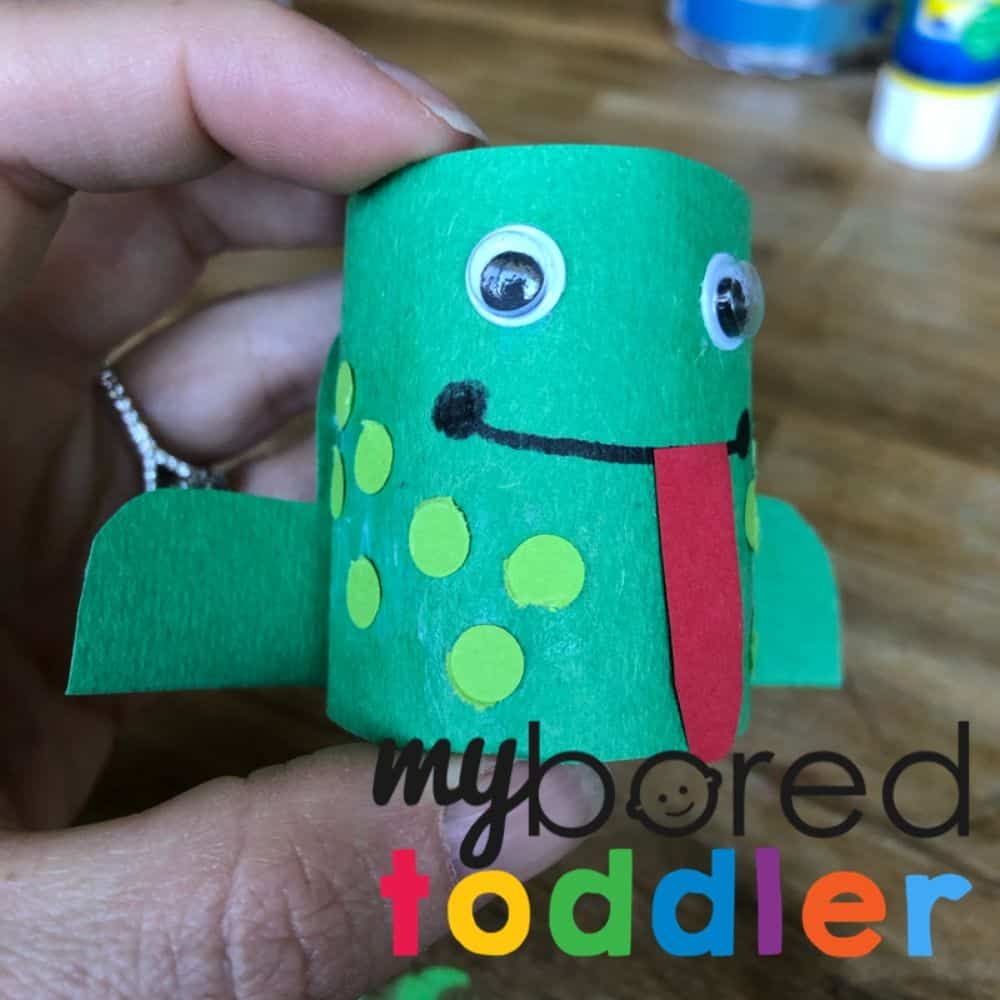 For more fun toddler activity ideas why not join our Facebook Group or follow us on Instagram – follow @myboredtoddler and use #myboredtoddler.
SOME MORE FUN TODDLER ACTIVITY IDEAS YOU MIGHT ENJOY ARE:
Insect & Bug Activities for Toddlers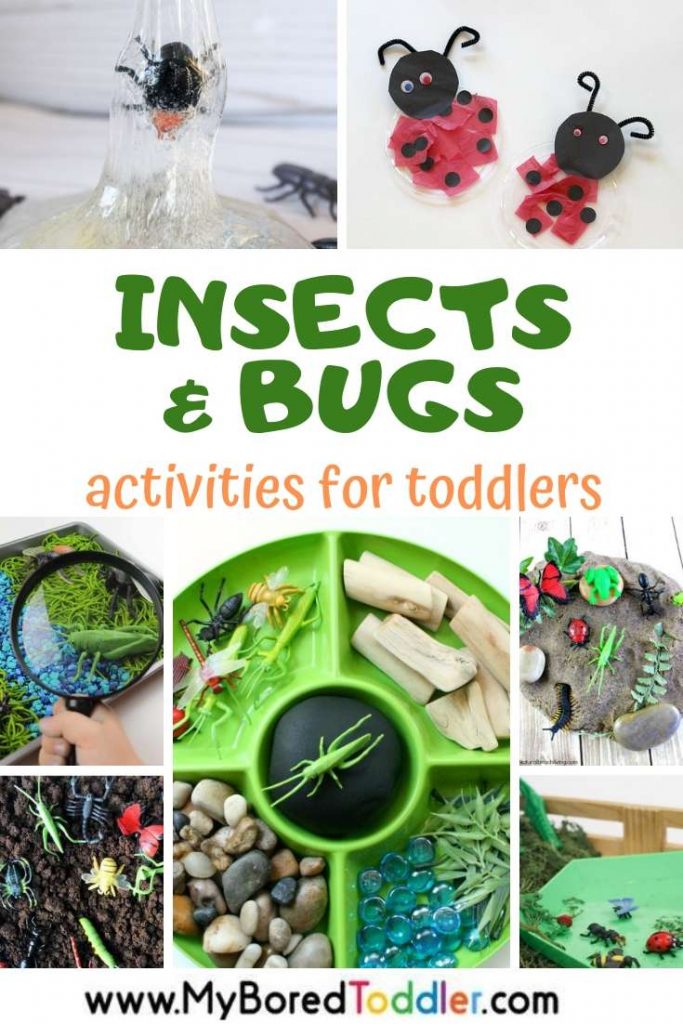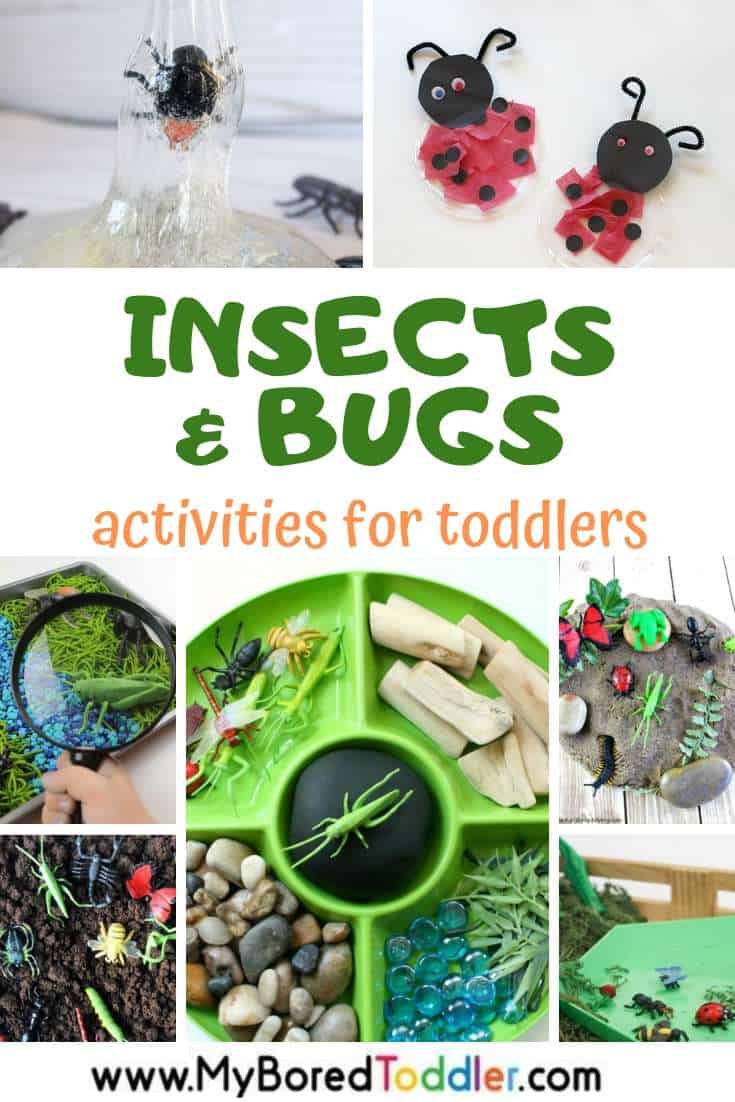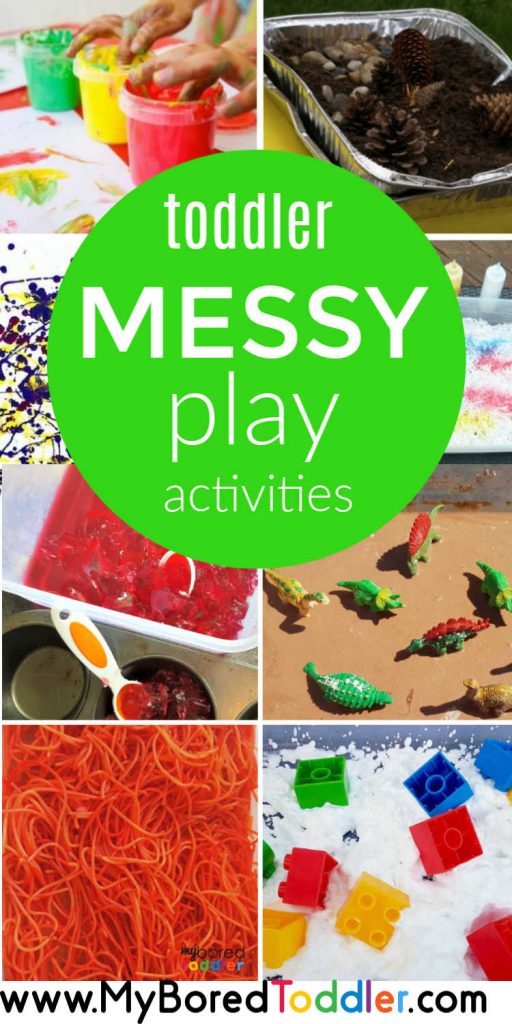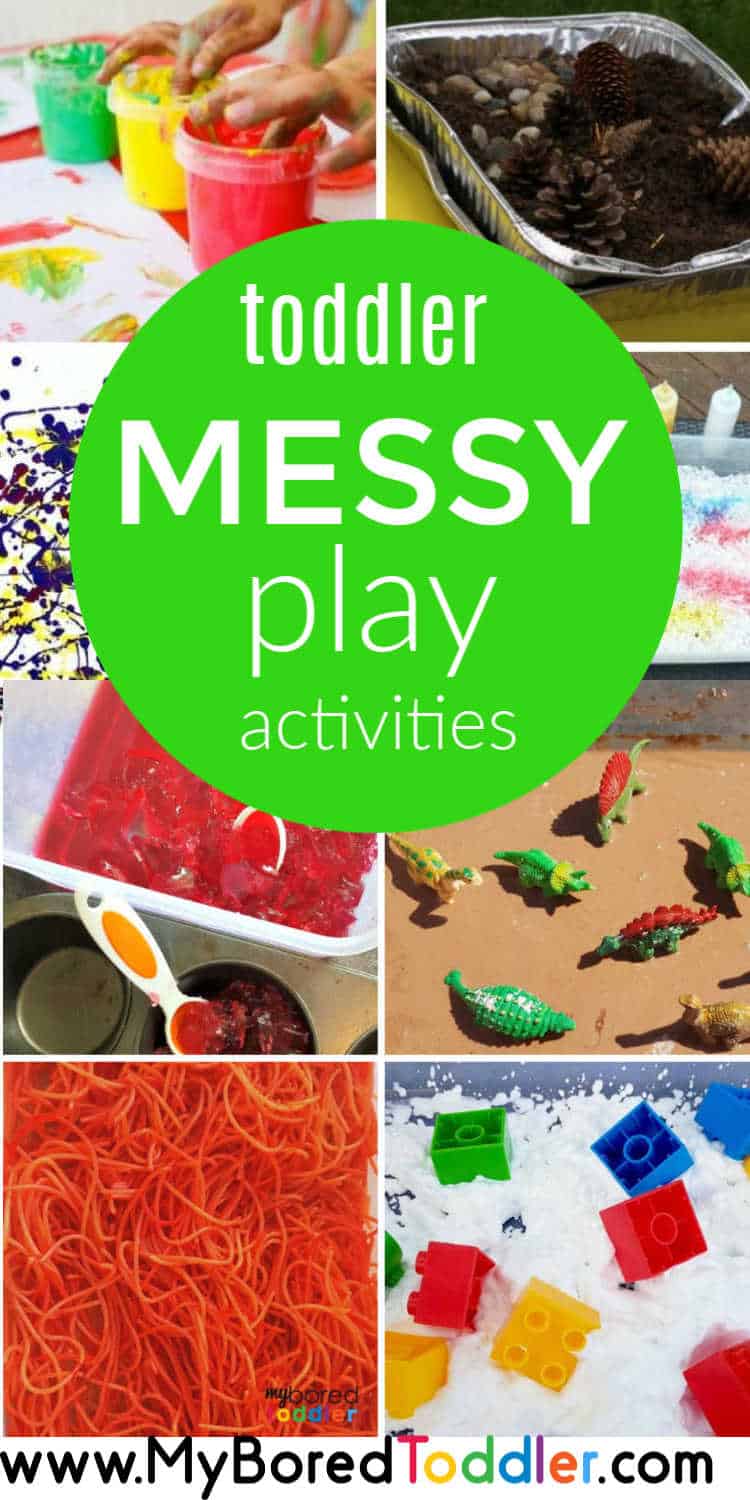 About the Author:
Dani is a busy stay at home Mum of 3 and early childhood teacher in training who is passionate about play based learning throughout early childhood. For educational play ideas that you can do at home and parenting tips visit Play Inspired Mum Check her out on Instagram andFacebook