We've been having a lot of fun with this Halloween playdough invitation to play and it's a nice easy toddler Halloween activity that is easy to set up.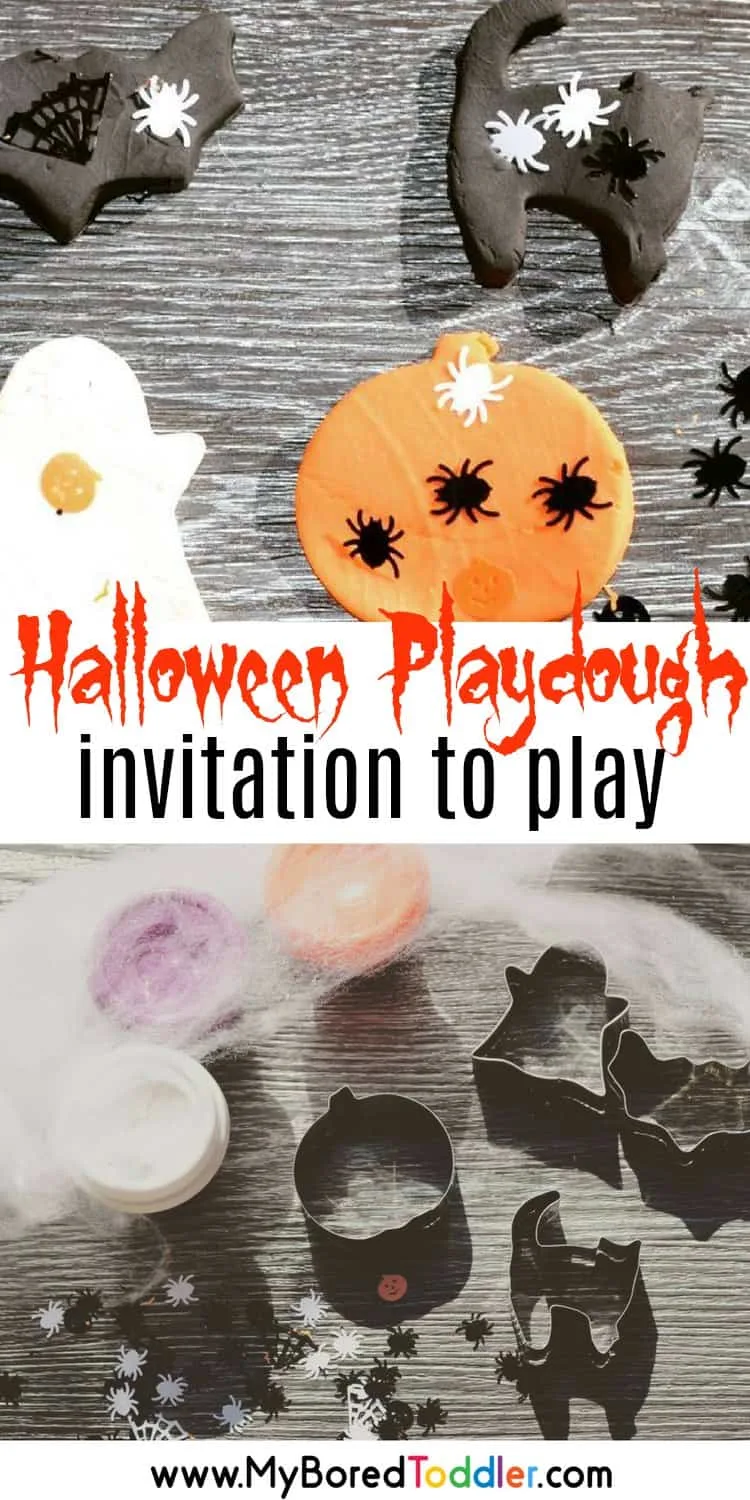 If you make this playdough activity we would love you to share a pic in our Facebook group or over on Instagram --tag @myboredtoddler so we can all see!
If you want some encouragement to do some Halloween crafts with your toddlers why not join our FREE 5 Day Halloween craft challenge .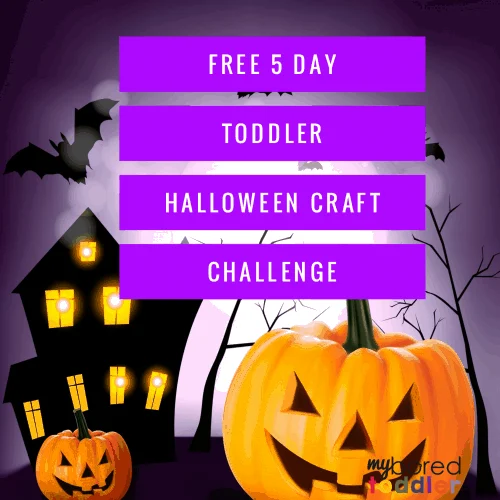 Halloween Playdough Invitation to Play
I've mentioned before that playdough invitations to play are a great activity to set up - they're quick and easy and don't take a lot of planning. If you work in an early learning setting they're perfect as one of your activities and if you're at home then it's a nice simple activity.
What you need for Halloween Playdough Invitation to Play
Playdough. You can make your own playdough, but I like to use this huge Playdough pack. I buy one ever 6 months or so and it's such great value for money and I use almost daily. For this activity I put out orange, black, white and purple playdough.
Halloween cookie cutters. I bought a set like this a few years ago and we use them for baking, painting, tracing and lots of other Halloween crafts too.

I added some spider web stuff (I honestly don't know what the real name for this is but I found it HERE) to give a spooky effect but this is optional. It came with fake spiders that I used in our Halloween sensory bin too.
Mix of small spider and halloween themed decorations
How to set up your Halloween Playdough
Just like with our Fall Playdough activity, I like to set this up so that they can choose what to make and how to play with it. I will often have an example already cut out as a demonstration. Younger toddlers will need a little bit of help but most of them should be able to do this on their own. You can add other Halloween themed items to the mix to extend the play too.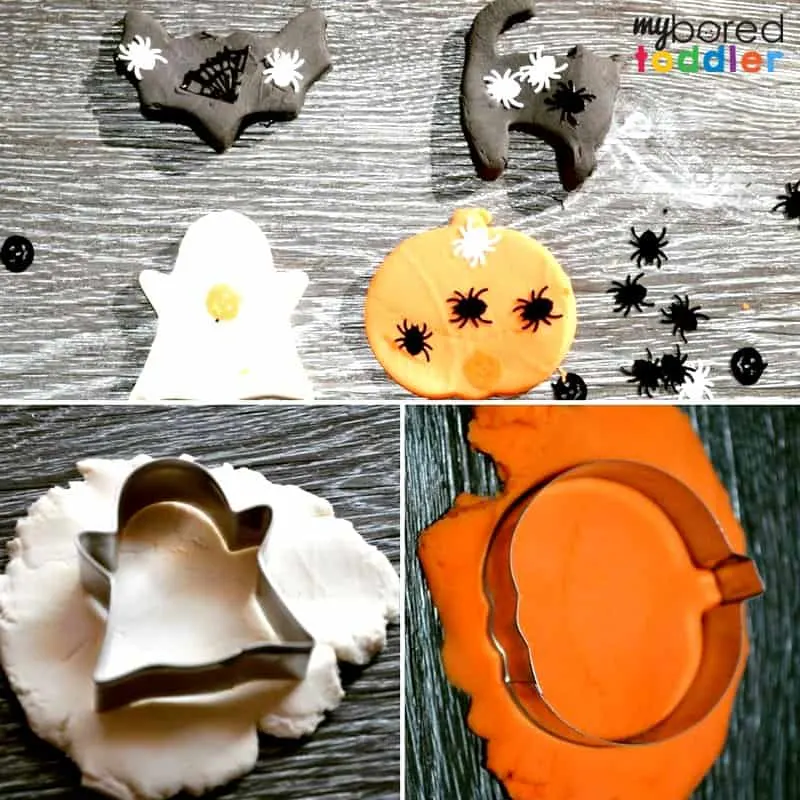 Pop over to our Facebook group and share a picture or use #MyBoredToddler on Instagram so we can all see! I always like to regram a few of my favorites!
If you enjoyed our Halloween Playdough Invitation to play, some more activities you might like are: