This ghost potato stamping craft is a fun toddler Halloween craft idea.
The classic potato stamp has been a go-to tool for toddler painting for generations.
The chunky potato is perfect for developing hands, and kids love using the well-known vegetable for something ultimately left of centre. This potato stamping ghosts painting activity will surely be a hit at your house.
Use your potato stamp ghosts as cute keepsakes or cut them out to make bunting!
Ghost Potato Stamping
Did you know that the bones in a toddler's hands haven't ossified to have the strength to properly coordinate a fine pencil or paintbrush until approximately age four?
This is why chunky everything is best for our young toddlers.
A chunky potato stamp is a perfect tool to help your toddler strengthen those small muscle groups in their hands, which is needed to develop many other skills.
Painting these super cute potato stamping ghosts is not only fun but also offers your child the opportunity to develop so many important skills.
These include fine motor skills, grasping, hand-eye coordination, sequencing events, cause and effect, and crossing the midline.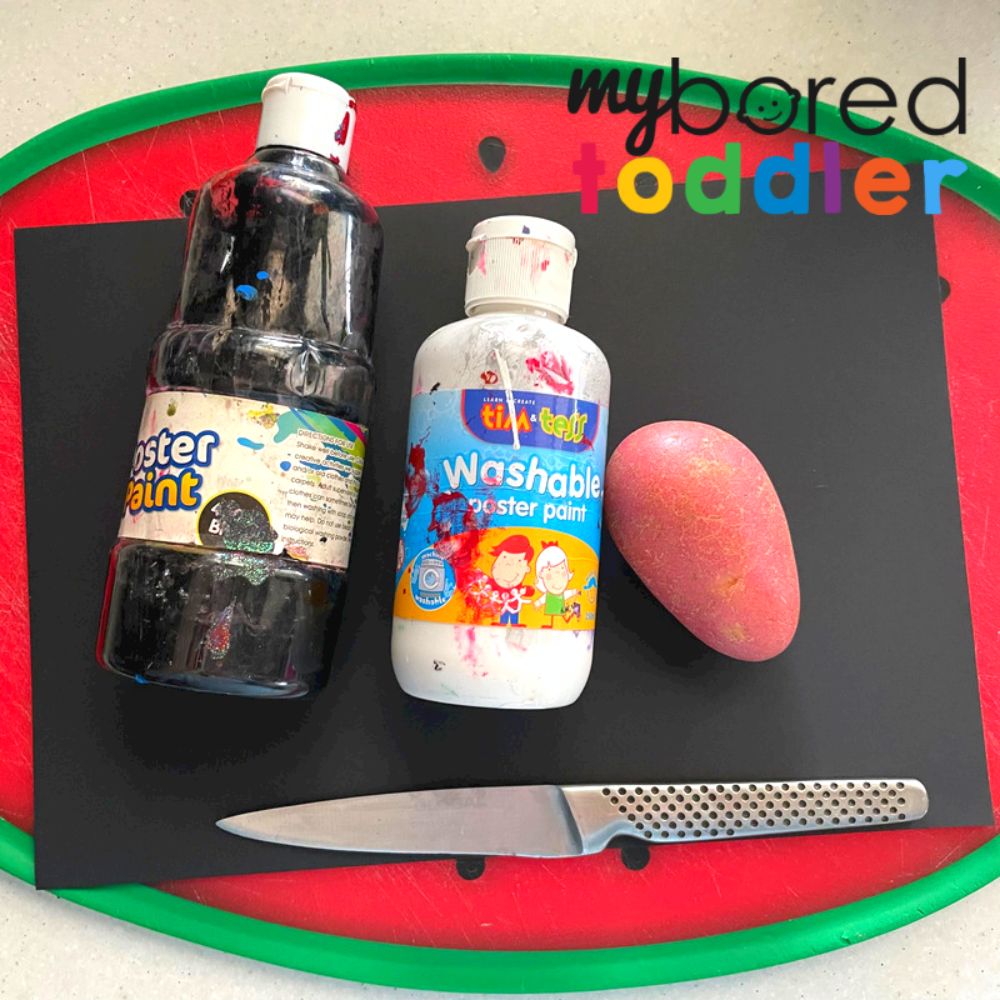 What you need to make potato stamping ghosts:

How to set up potato stamping ghosts:
The first step is to make a handle for the potato stamp. This is to make the potato easier for your toddler to grip and coordinate from the paint to the paper.
Using the knife and chopping board, cut the potato in half, length-wise.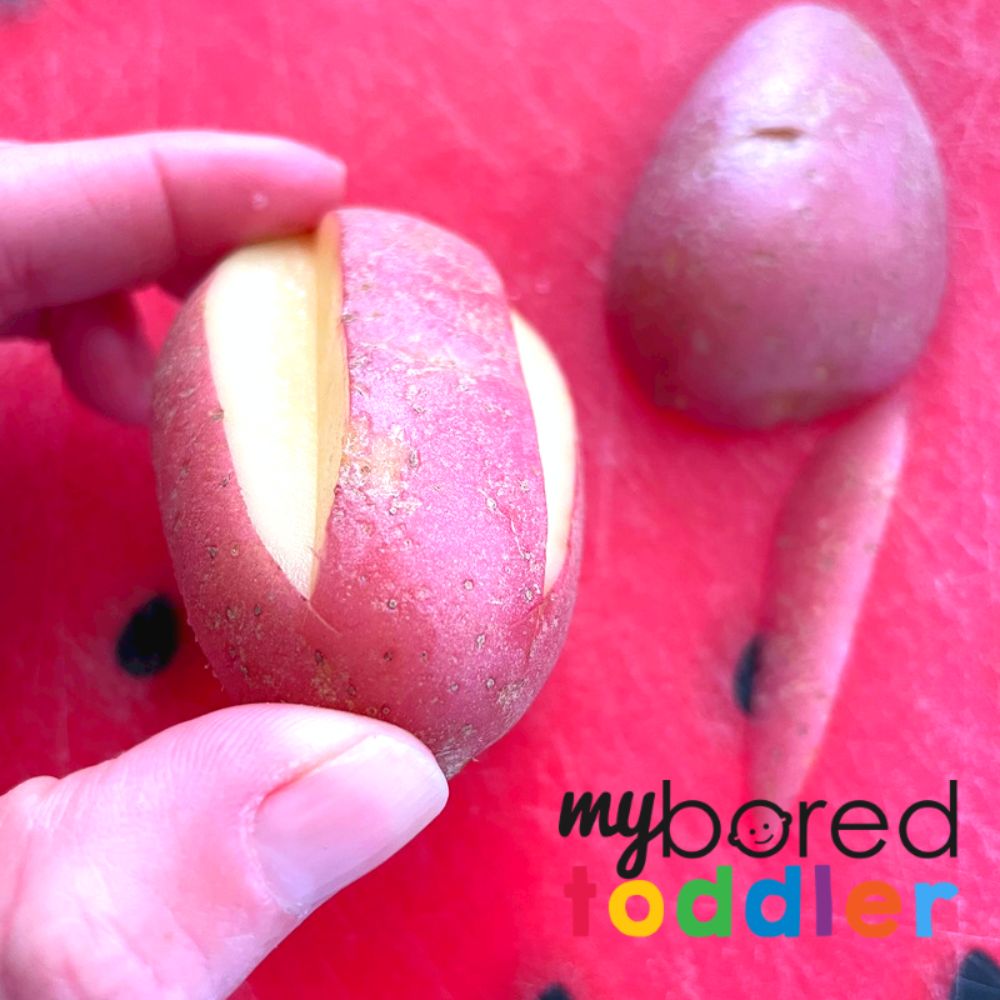 Cut out a quarter of the left and right sides of the rounded side of the potato half. This will leave you with a section down the centre of the top of your potato. This is the perfect chunky handle for your potato stamp.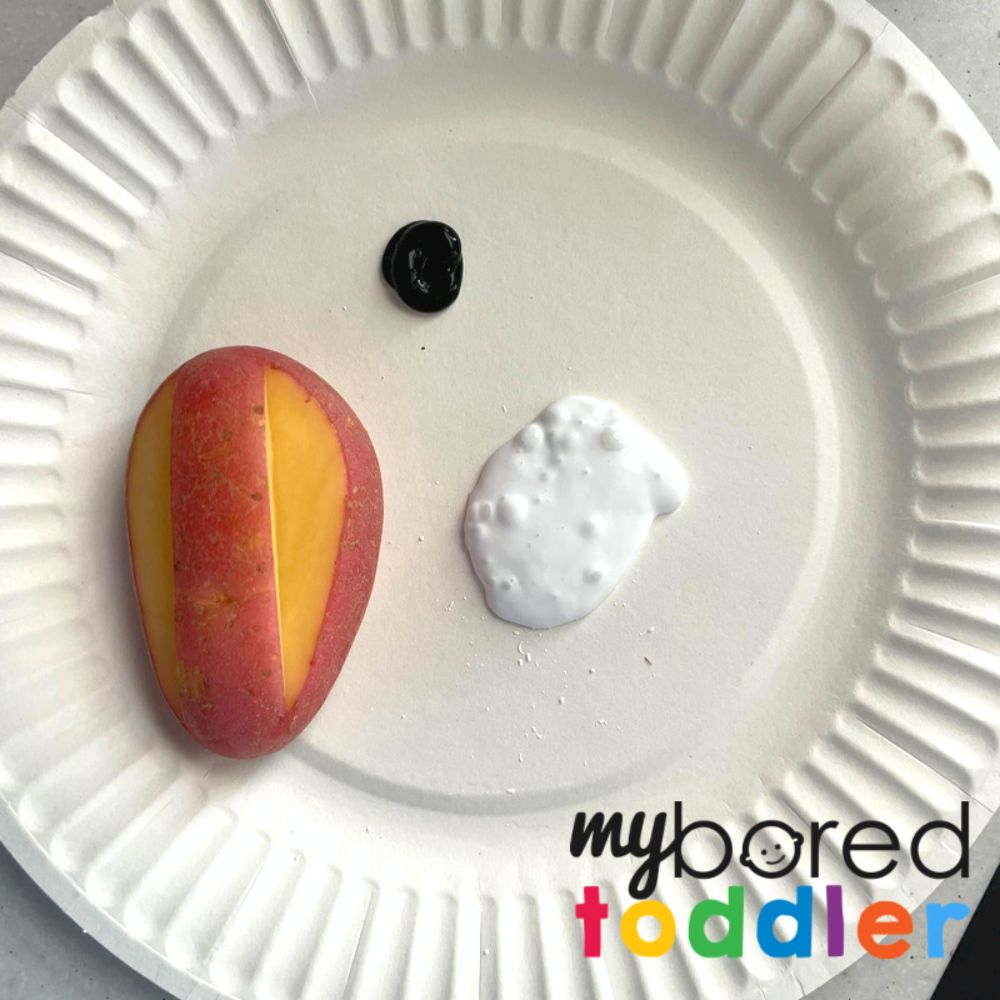 Place some white paint onto the flat surface of the painting plate.
Press the potato stamp into the paint.
Gently stamp the potato stamp and paint it onto the black paper. Horray -your first ghost!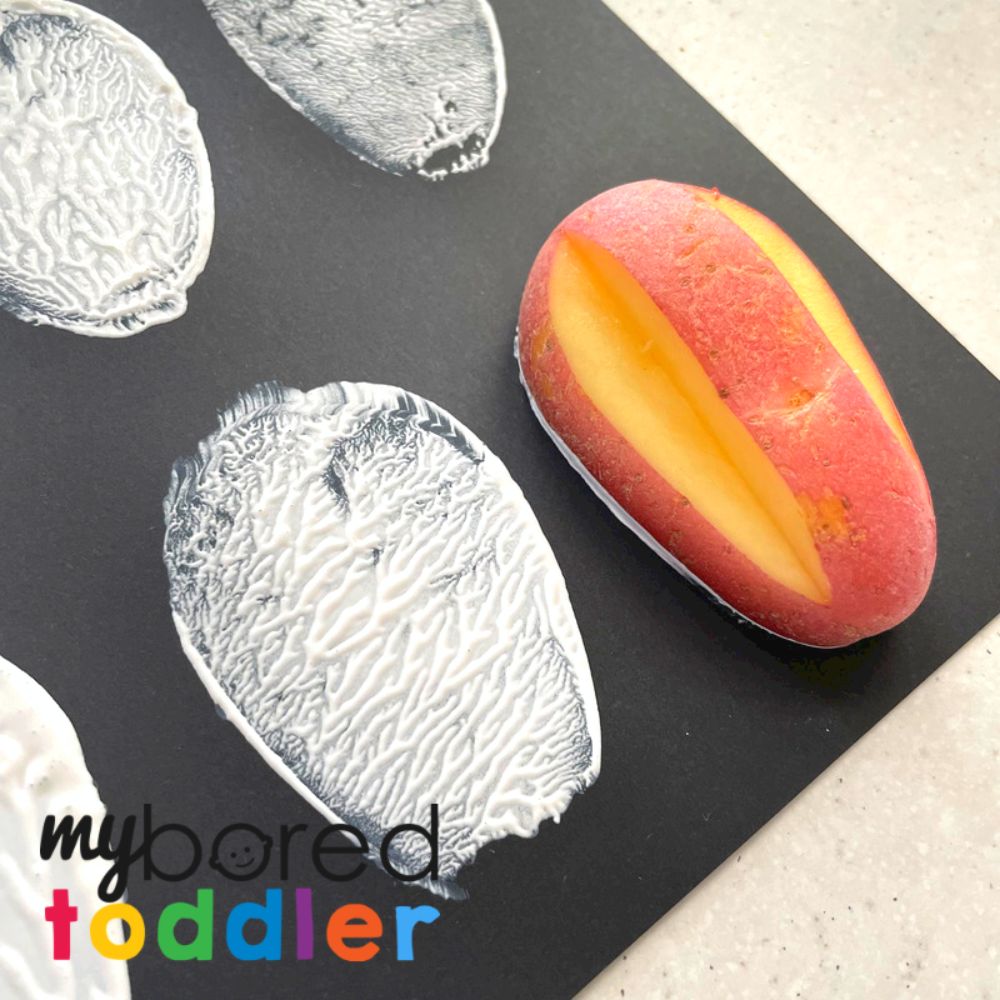 Repeat the process across the page until the page is full of spooky potato-stamped ghosts.
Once dry, put a dollop of black paint on the painting plate.
Use your finger the create some fingerprint eyes on your ghost. Dip your fingertip into the black paint and then dot the paint to create eyes.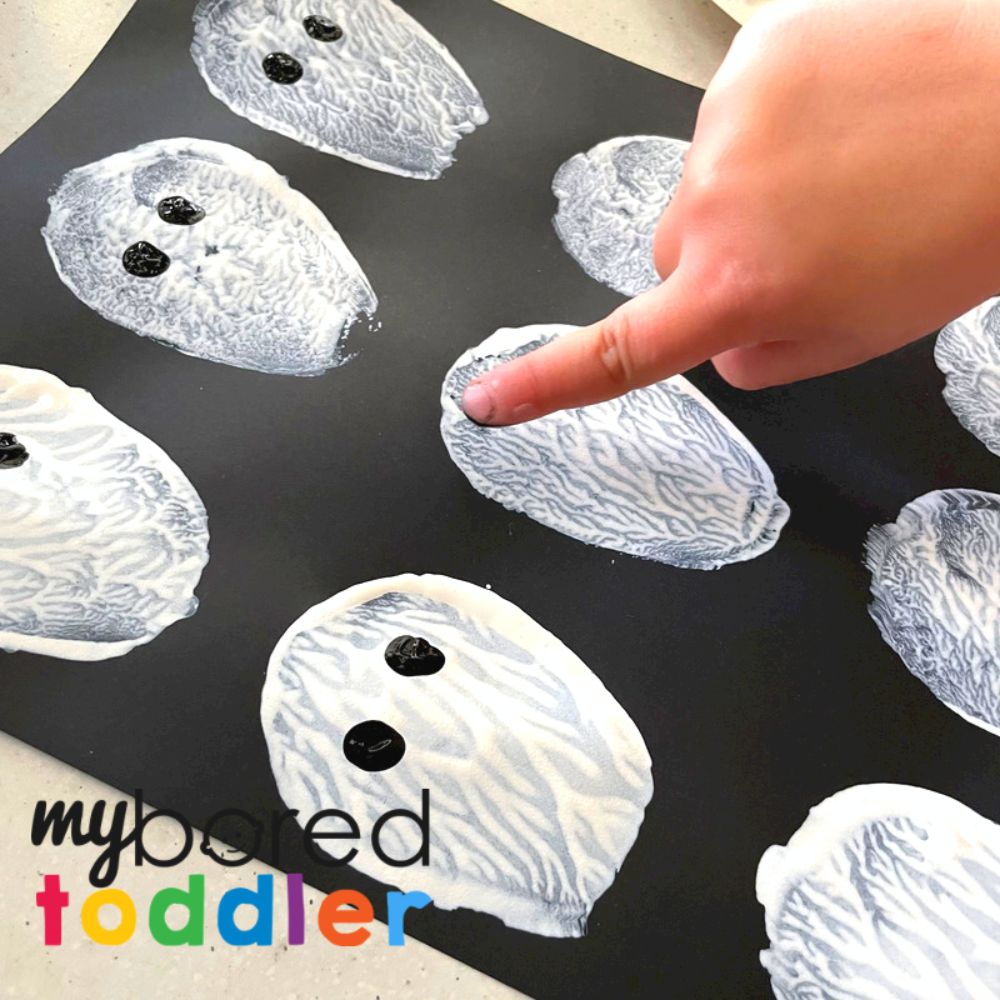 With strategic positioning, this activity can be useful to encourage your toddler to cross their midlines. Position the painting opposite to your child's dominant side to encourage them to move their dominant hand across the other side of their body. Yes, this is something that children need to practice.
This potato stamping ghosts painting activity for toddlers is simple to set up, uses very basic resources, and is lots of fun. Not only are your children making some fun ghosts, but they are also refining basic vital skills that will contribute to more skills as they develop. Not bad for a potato and a bit of paint.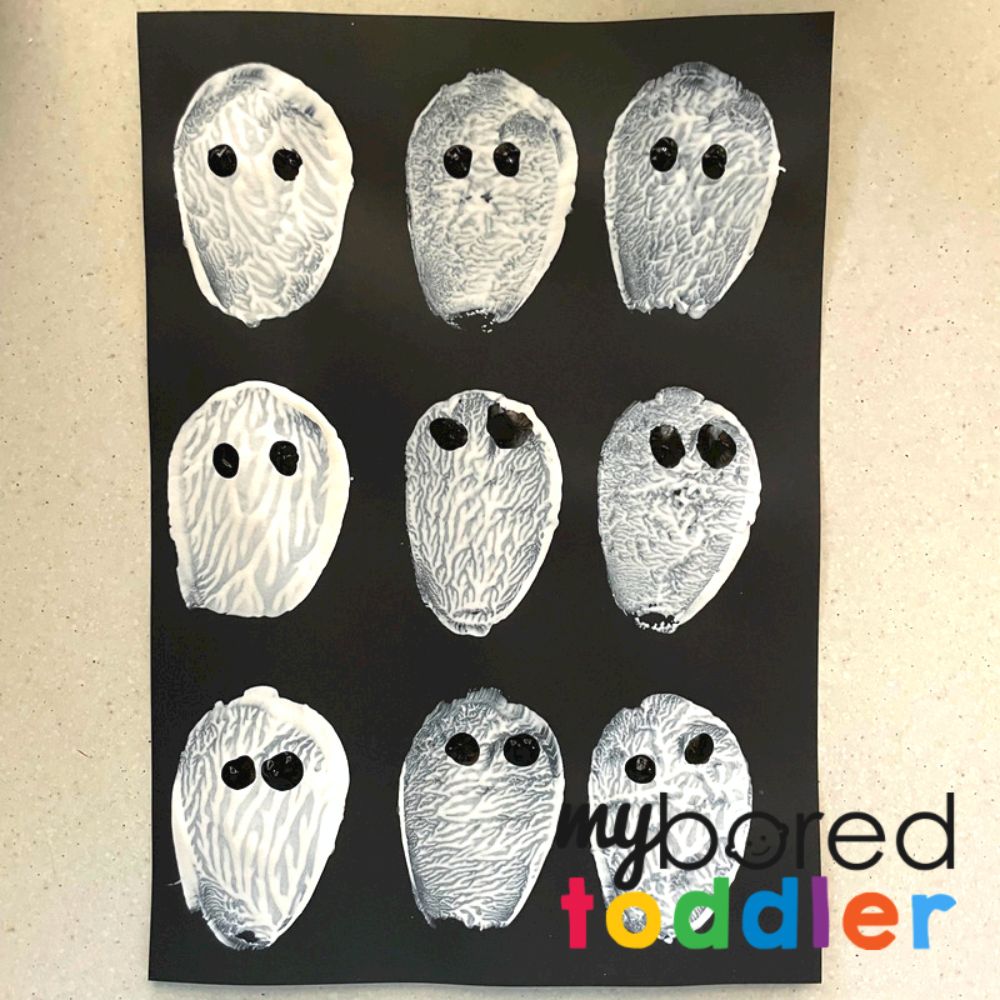 For more fun toddler activity ideas why not join our Facebook Group or follow us on Instagram – follow @myboredtoddler and use #myboredtoddler.
SOME MORE FUN TODDLER ACTIVITY IDEAS YOU MIGHT ENJOY ARE: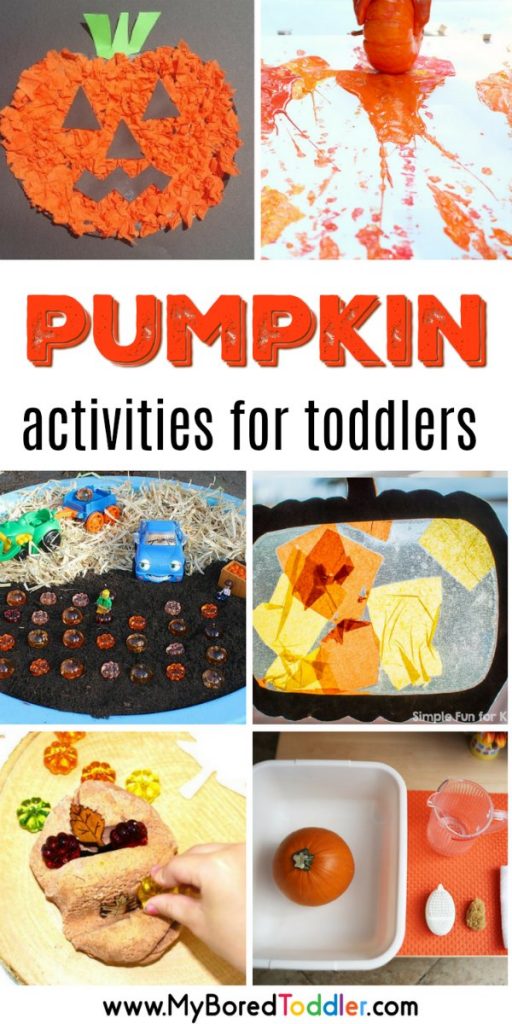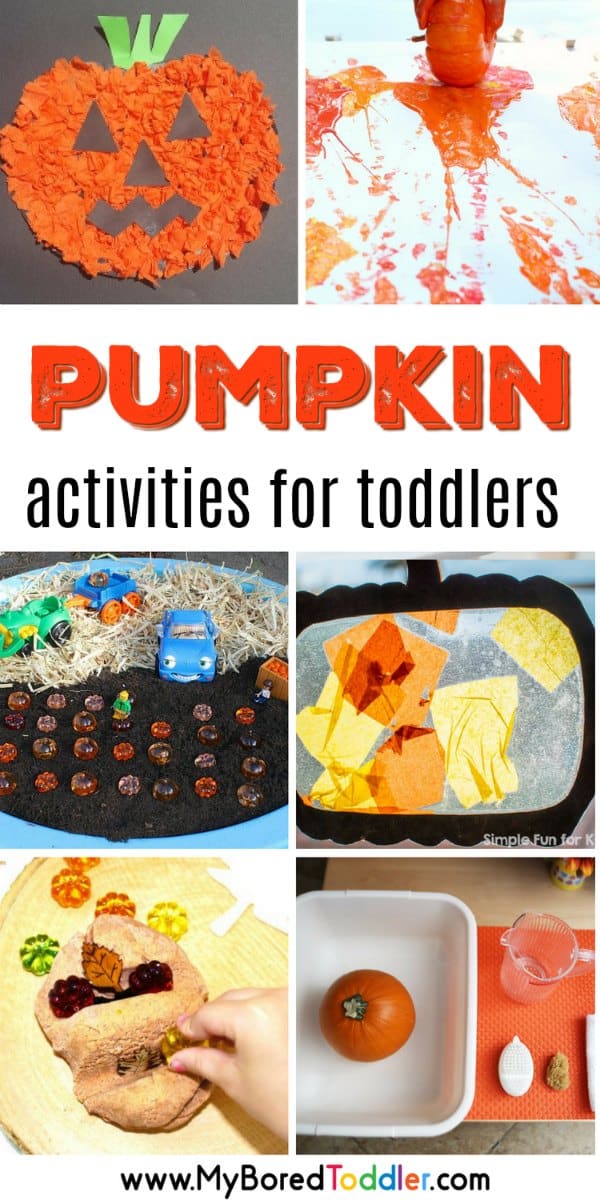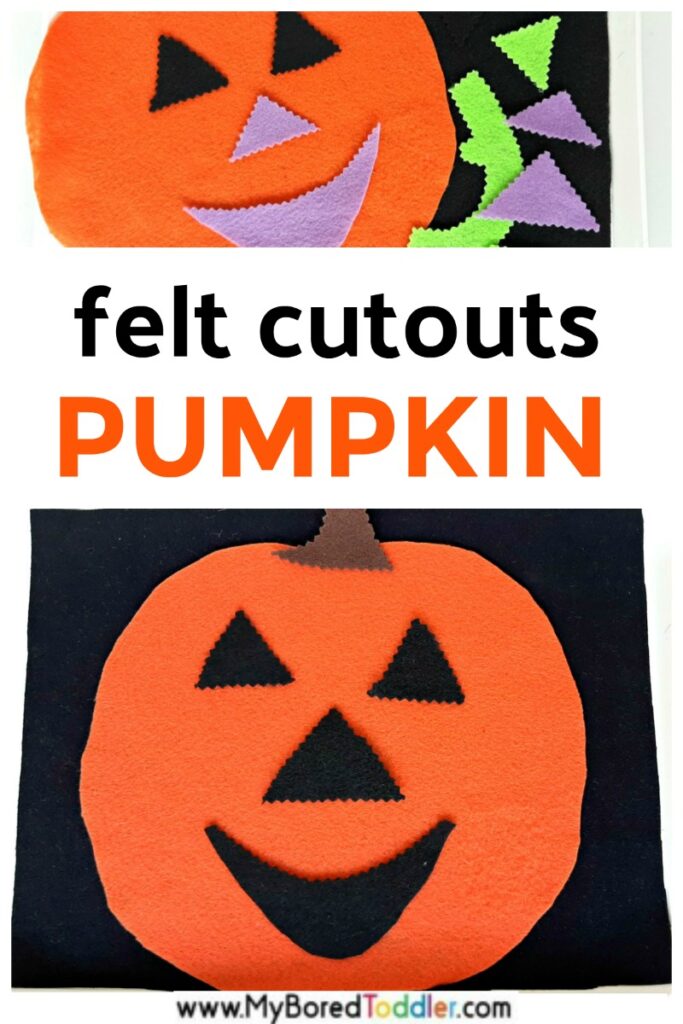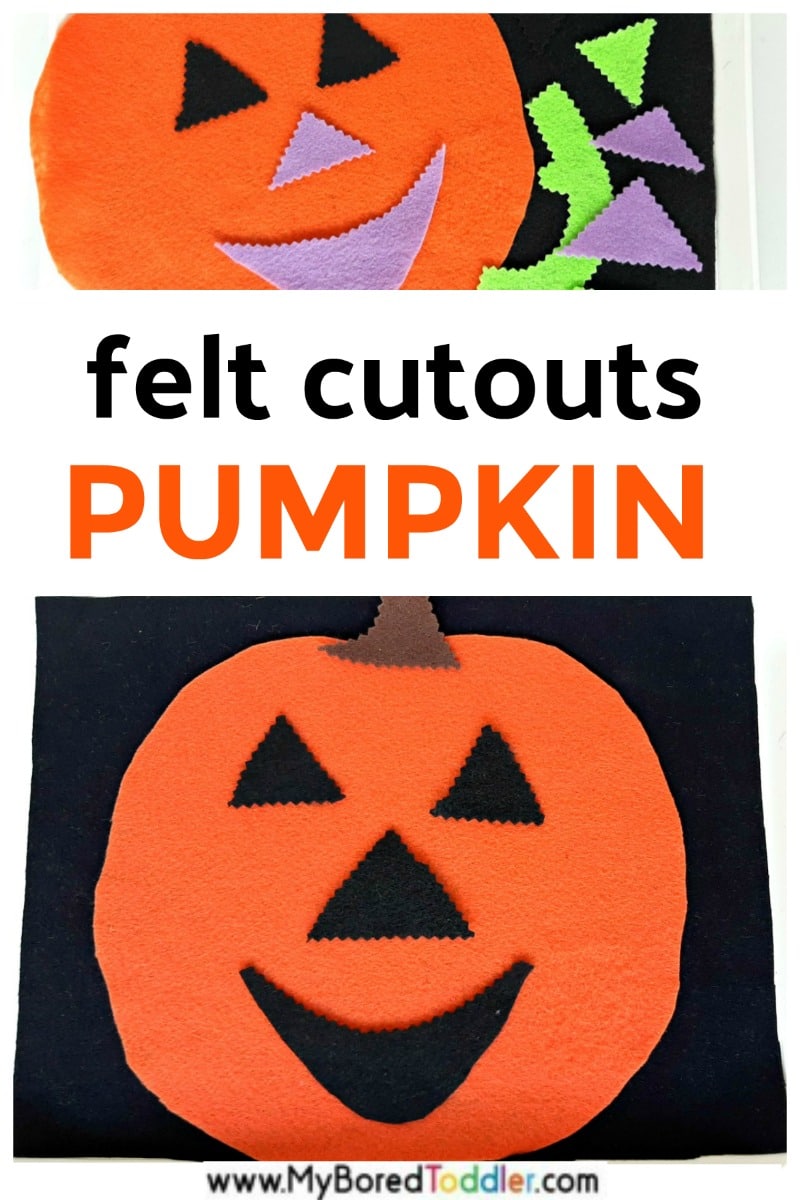 About the Author
Dani is a busy stay-at-home Mum of 3 and an early childhood teacher in training who is passionate about play-based learning throughout early childhood. For educational play ideas that you can do at home and parenting tips visit Play Inspired Mum Check her out on Instagram andFacebook