This cat craft is a fun and easy toddler paper plate craft.
We celebrate our love for our big black and white cat with this paper plate cat craft.
The paper plate is the perfect sturdy base for some snipping and gluing. This is a great little project if you have some time to fill it without committing to getting out paint pots and lots of materials.
This is a great activity to practice scissors skills too.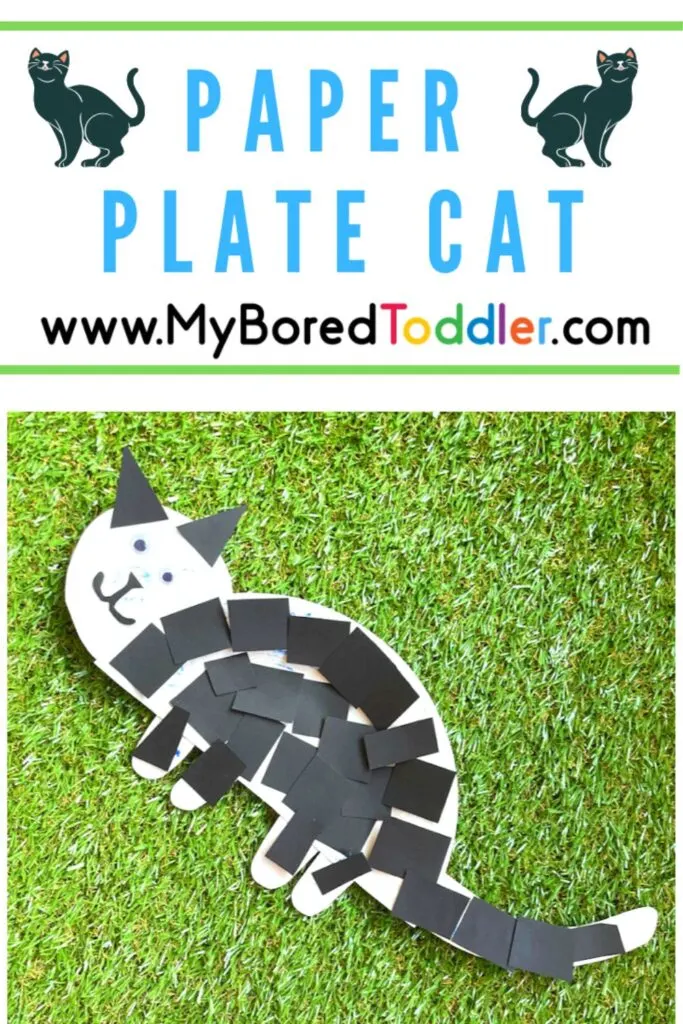 Paper Plate Cat Craft for Toddlers
Cats are popular characters in many books. While we made this guy as a tribute to our pet cat, he would make a great puppet to extend the play from many children's books.
Snipping the paper into smaller shapes to cover the body of the plate takes practice and patience -both very useful skills to develop while enjoying the process of making the cat.
This is a fun paper plate craft that can be personalized to suit your toddler's favorite feline.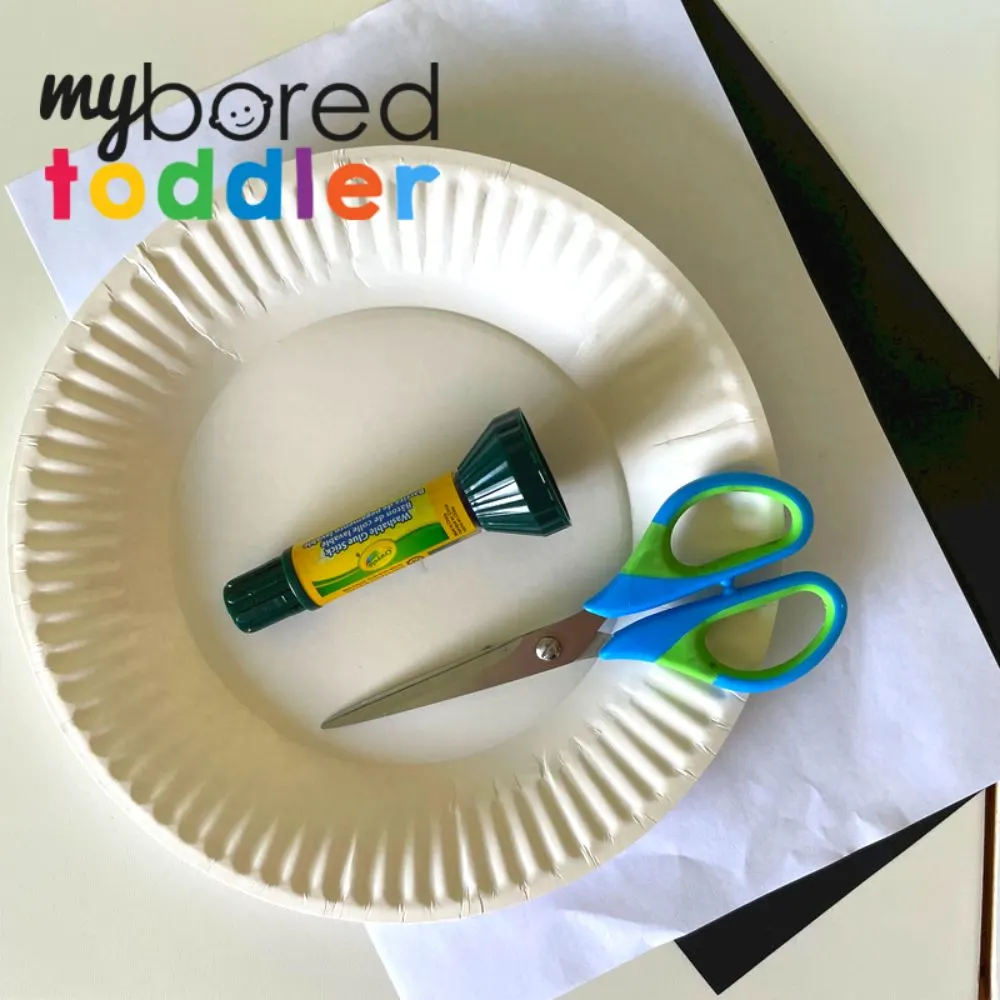 What you need to make a paper plate cat:
We used black paper to make a black and white cat. You could use orange paper to create a ginger cat, black and orange to make a tortoiseshell cat, or newspaper to make a grey cat.
How to make a paper plate cat:
With a focus on waste not, want not, we tried to use as much of the paper plate to create our cat's body.
With this in mind, be mindful of where you are cutting to be able to accommodate all the body parts your cat will need.
From the one paper plate, you need a body, head, tail, and four legs.
Cut the paper plate in half using your scissors.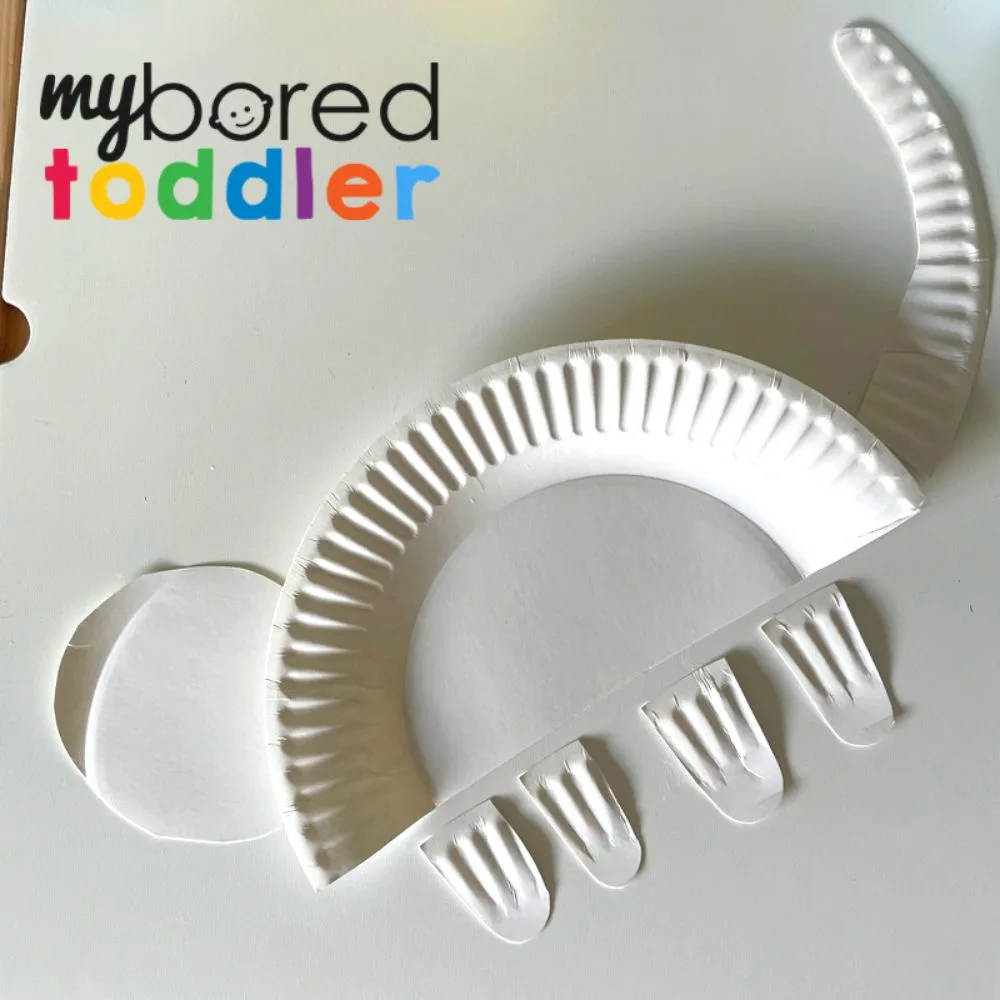 One half will be your cat's body, and the other half will be used for the rest of the body pieces.
Cut out a circle for your cat's head, a curly length for a tale, and four short legs.
Using the glue stick, adhere the body pieces in place.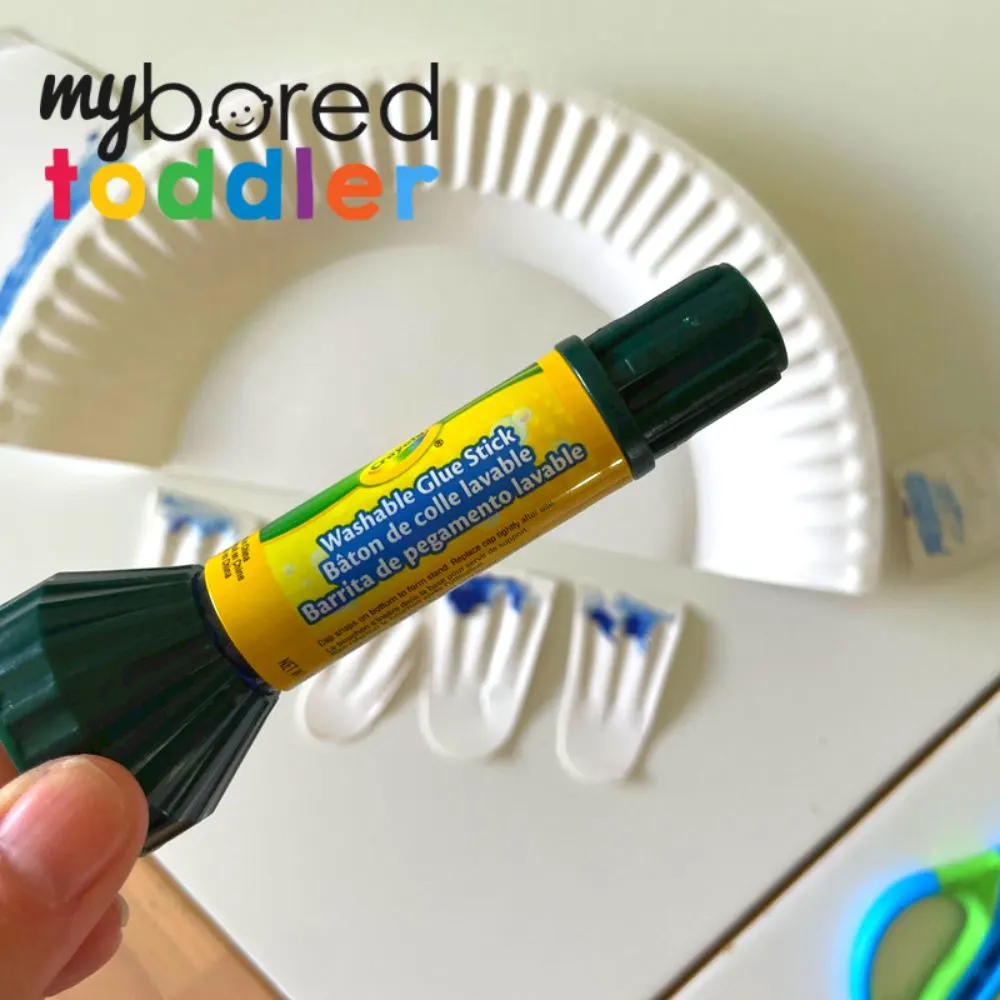 Cut two triangles from the black paper to use as ears. Then cut a small triangle with 'w' attached to the underside, almost resembling an anchor. This will be our cat's nose and mouth.
Glue these in place on the cat's head.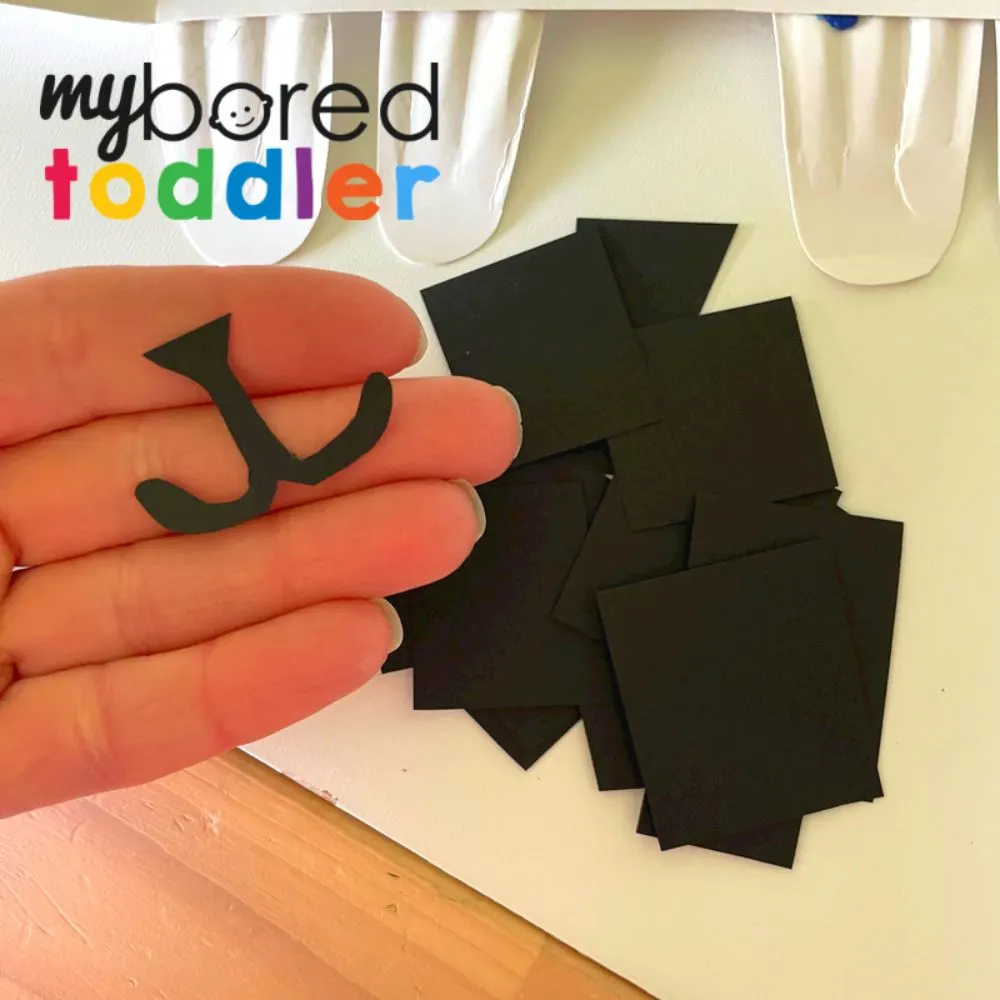 Attach your cat's eyes with glue.
Now there are a couple of options for this next section.
We are now cutting the coloured paper to colour our cat.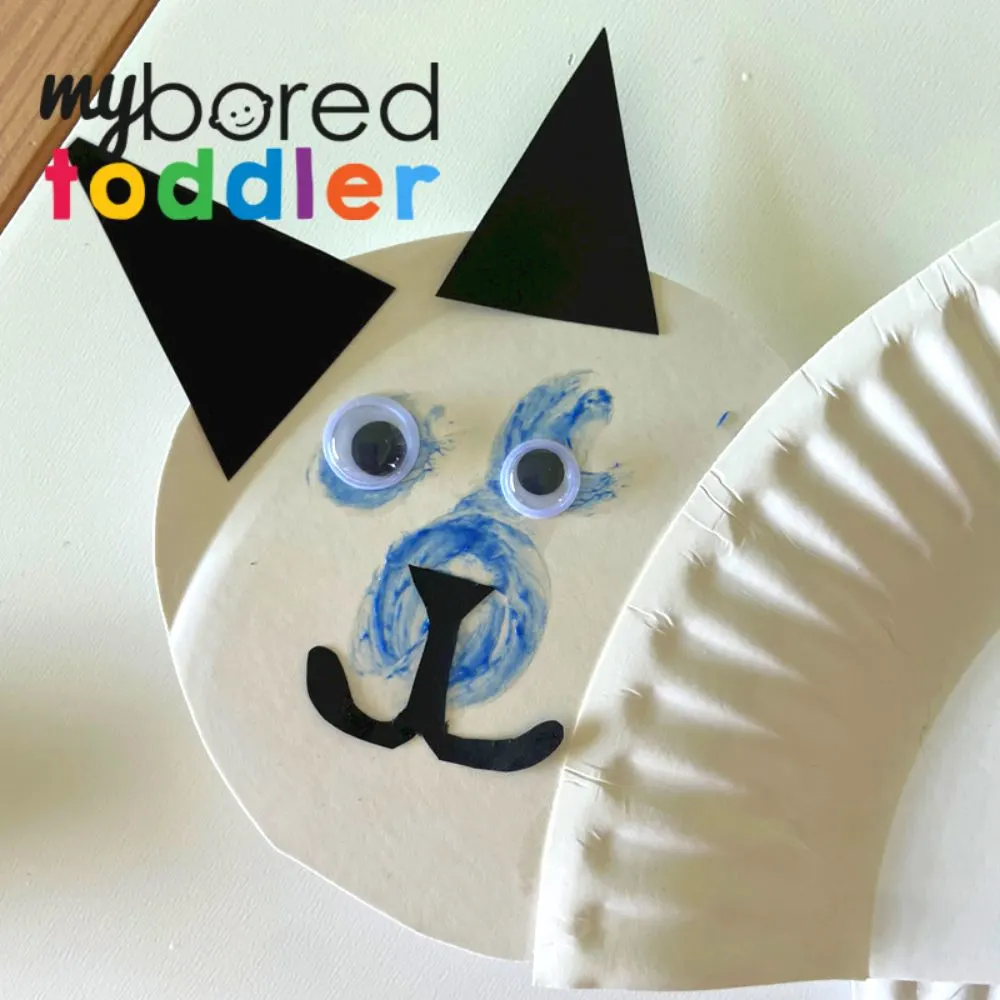 You could cut the coloured paper into long strips and then have your toddler cut the smaller sections, have them cut both lengths or sections, or for younger toddlers. You could do this yourself.
We kept the paper pieces flat. If you had a fluffy cat, you could scrunch the bits of paper into balls before gluing them onto your cat's body to represent a fluffy coat. This is a fabulous activity for strengthening the small muscle groups in developing hands.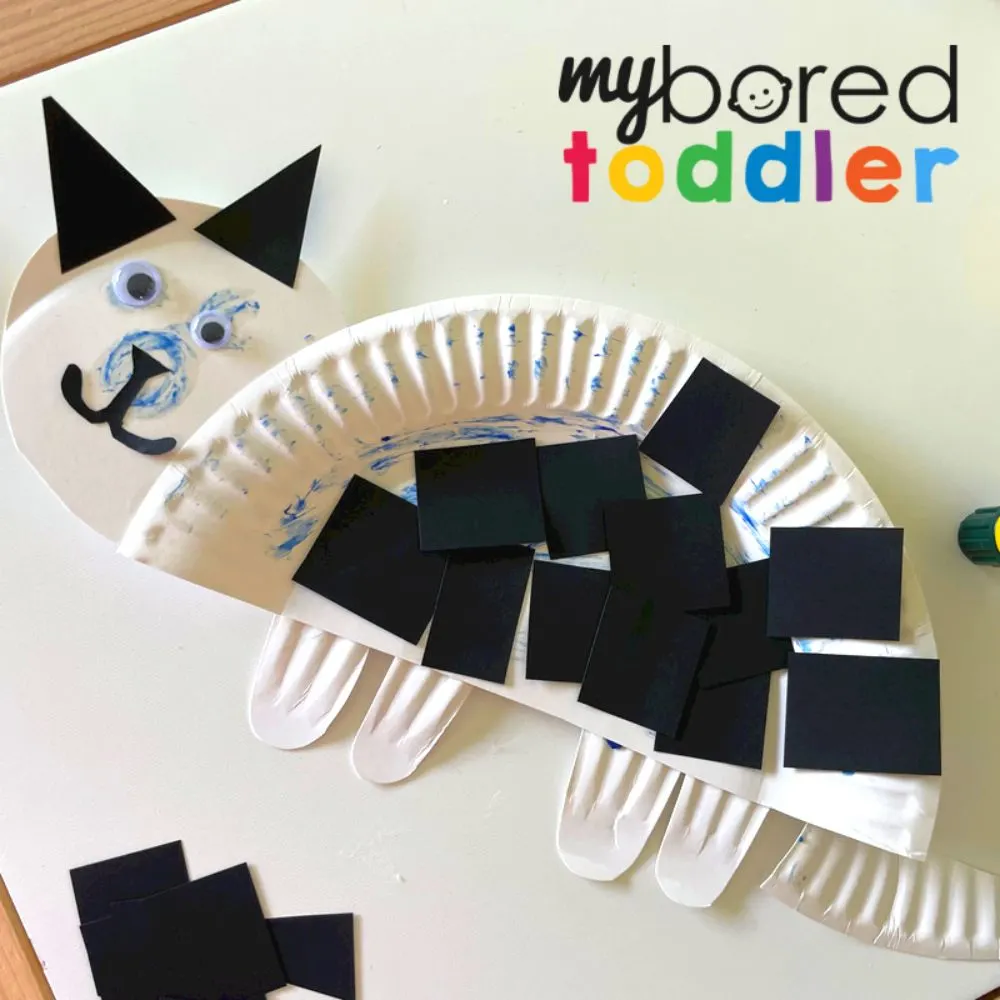 This paper plate cat is easy to make and is the perfect quick craft to fill in the 20 minutes that always hit before school picks up or the beginning of the next part of the day. Why stop at one? How many colour cats can your toddler come up with?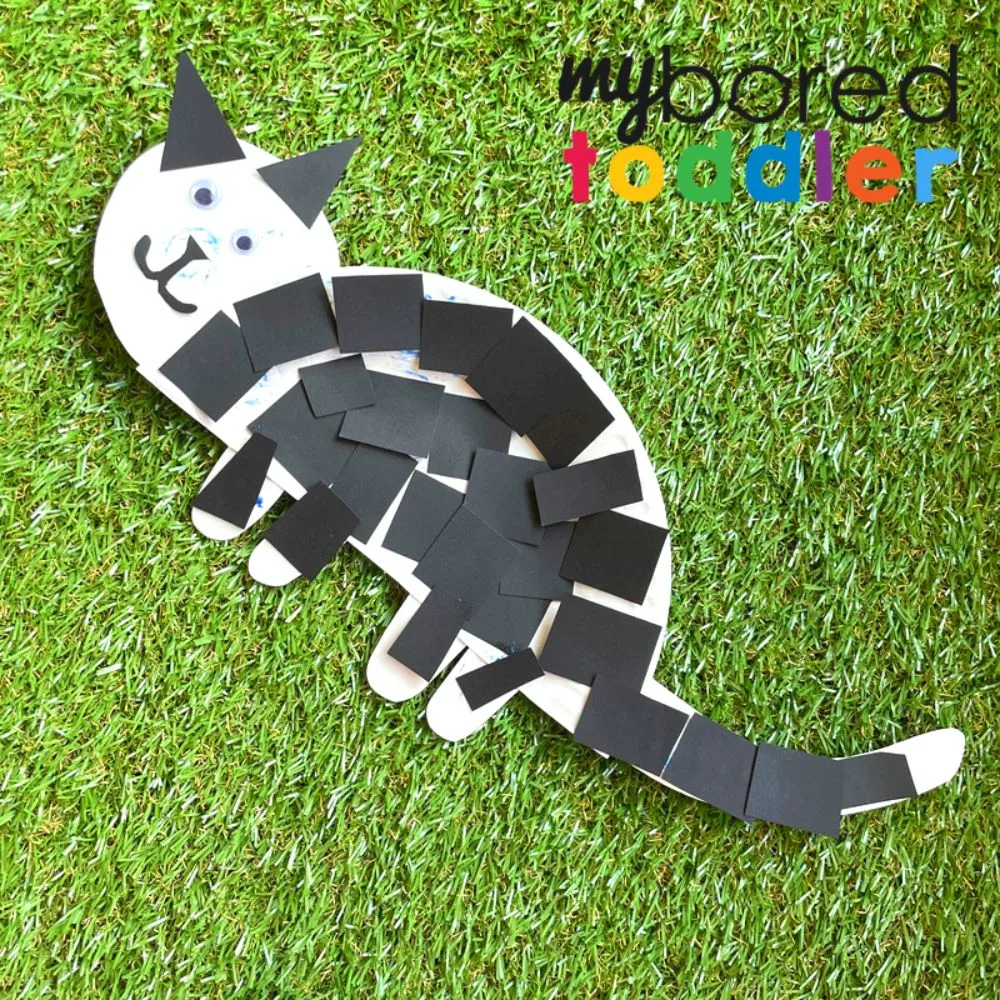 For more fun toddler activity ideas, why not join our Facebook Group or follow us on Instagram – follow @myboredtoddler and use #myboredtoddler.
SOME MORE FUN TODDLER ACTIVITY IDEAS YOU MIGHT ENJOY ARE: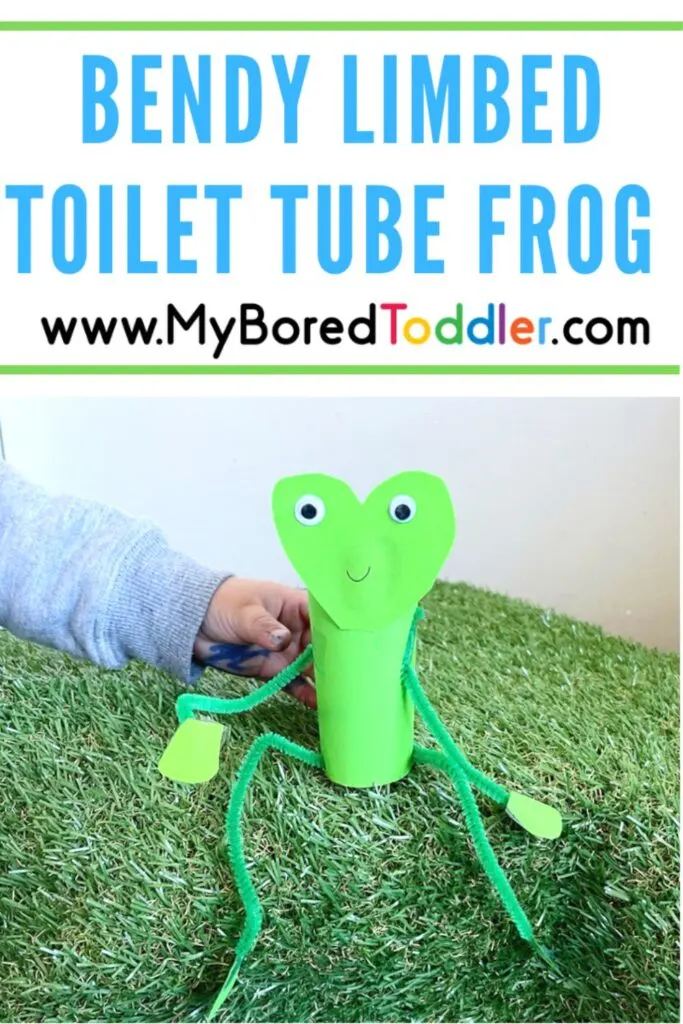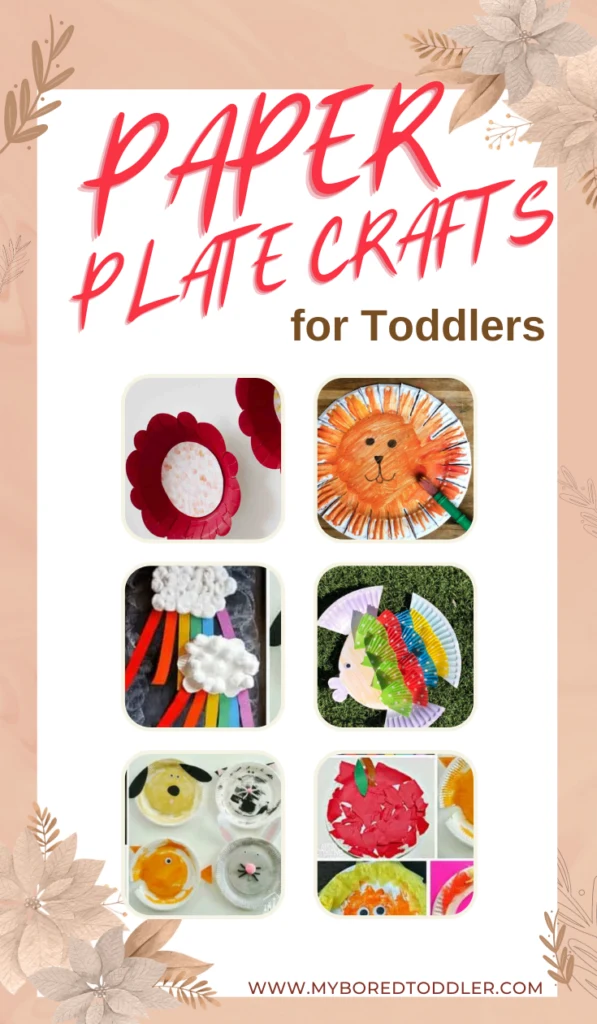 About the Author
Dani is a busy stay-at-home Mum of 3 and an early childhood teacher in training who is passionate about play-based learning throughout early childhood. For educational play ideas that you can do at home and parenting tips visit Play Inspired Mum Check her out on Instagram andFacebook