These free printable Halloween alphabet and number flashcards are great for Halloween learning! Add them to your Halloween sensory bins, go on a Halloween letter hunt or use them in your homeschooling activities.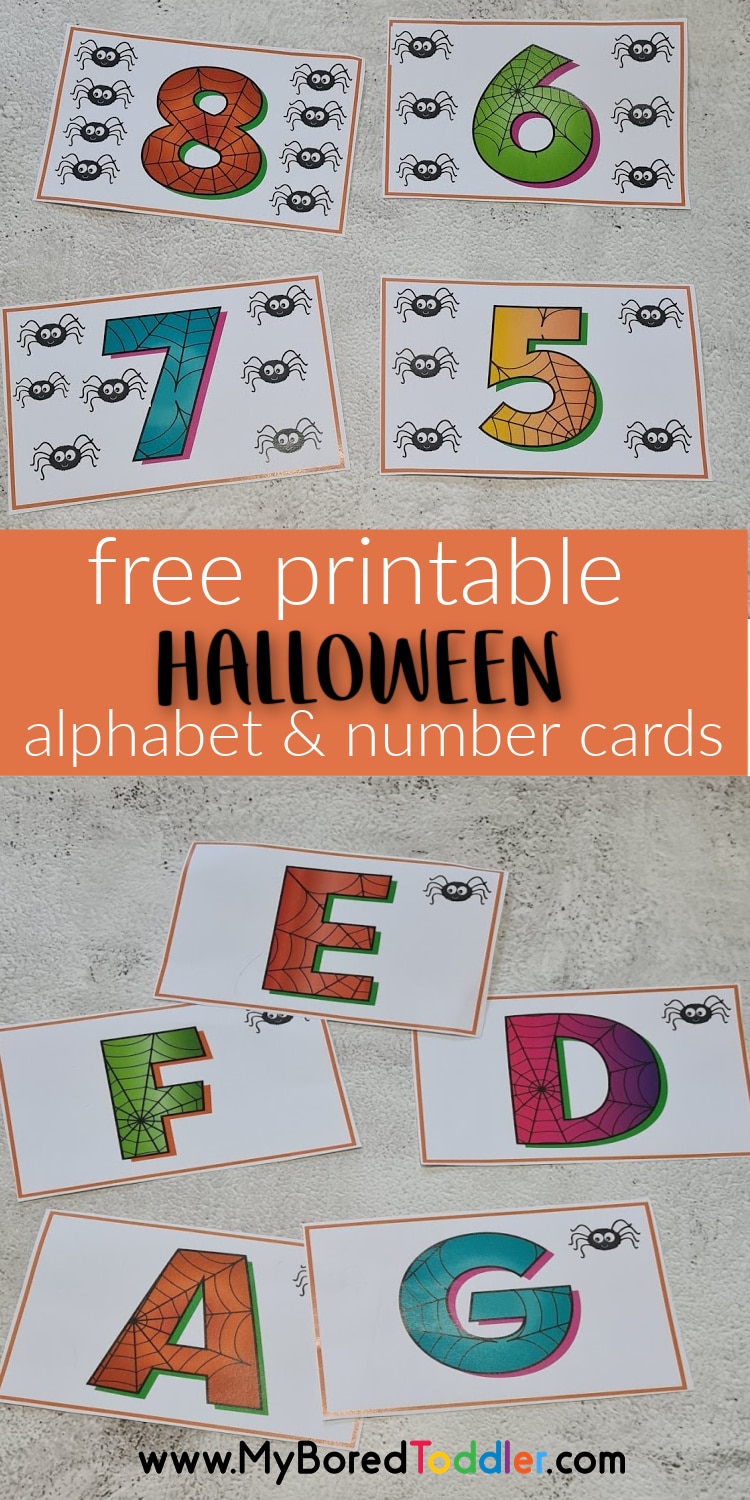 Free Printable Halloween Alphabet & Number Flashcards
You asked so we delivered! I am a huge advocate of learning through play and I've found that adding learning resources to your play (playdough, sensory bins, letter hunts etc) are one of the best ways for toddlers and preschoolers to learn.
I've avoided adding resources that could be used as 'flashcards' due to the fact that I really would hate to see people using these in the traditional 'flashcard' way.
I HAVE added these free printable Halloween alphabet & number cards because there are so many FUN, PLAY BASED ways you can use these.
I recommend printing them and laminating them (you can get a good cheap laminator like THIS ONE on Amazon). You can also get bulk packs of laminator sheets which work out quite cheap.
Some ideas to use your Halloween printables
Add them to a Halloween sensory bin
- add a couple of letters or numbers at a time - your child will naturally be curious about what it's called.
Go on a number or alphabet hunt
-hide the cards around the house and have them search for them (say the name of the letter or number as they find them)
Add them to your playdough table and see if they can make the letters or numbers.
Get your Free Halloween Printable Flashcards below:
I would love to see how you use these printable Halloween flashcards! Share a picture with us in our Facebook Group or on Instagram (follow @myboredtoddler and use #myboredtoddler ).
Some more fun toddler Halloween Activities you might enjoy are:
Halloween Crafts & Activities for Toddlers