Block play is a traditional activity for toddlers but one that never loses it appeal. Whether blocks are wood, plastic or foam, providing block play promotes growth of developmental skills through hands-on fun and learning.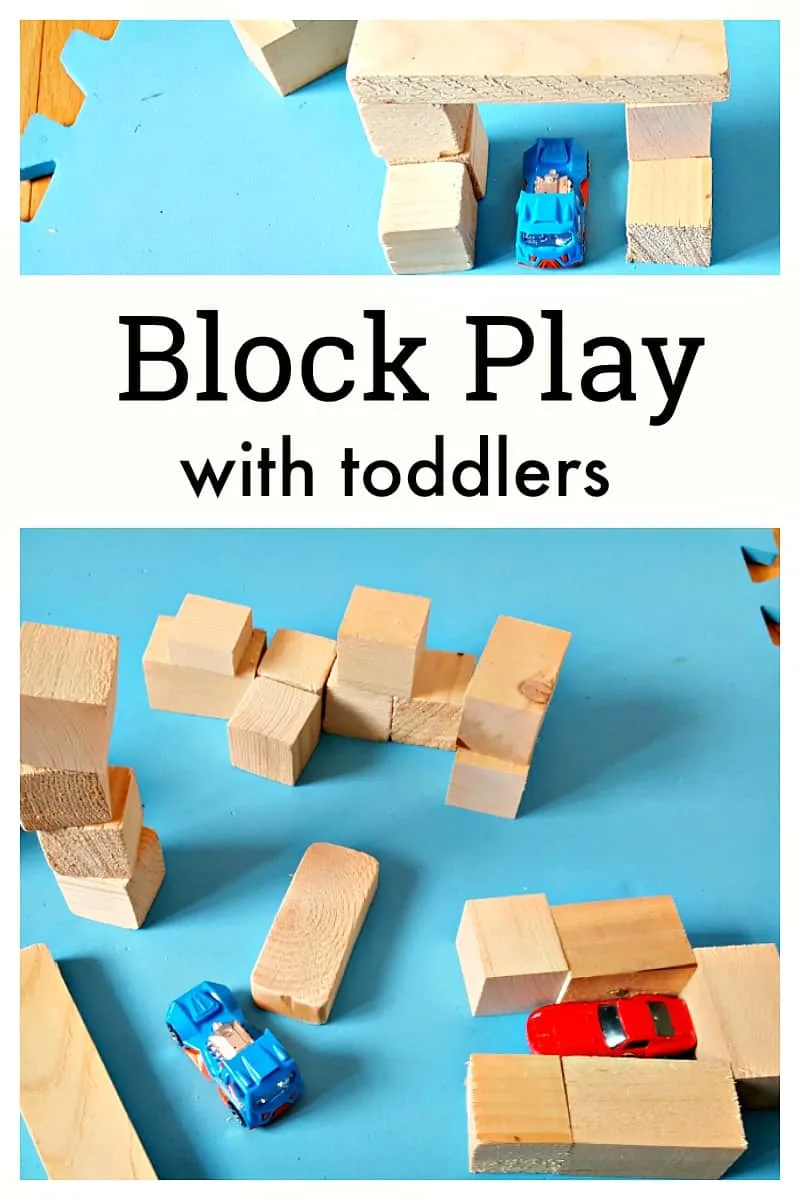 Easy Block Play Activity for Toddlers
Block play is one of the simplest and most rewarding activities you can provide for early learners and it's such a cheap activity too! A big container of blocks like these ones wpn't cost you much and they will still be playing with them years later. You can find these toddler blocks HERE on Amazon.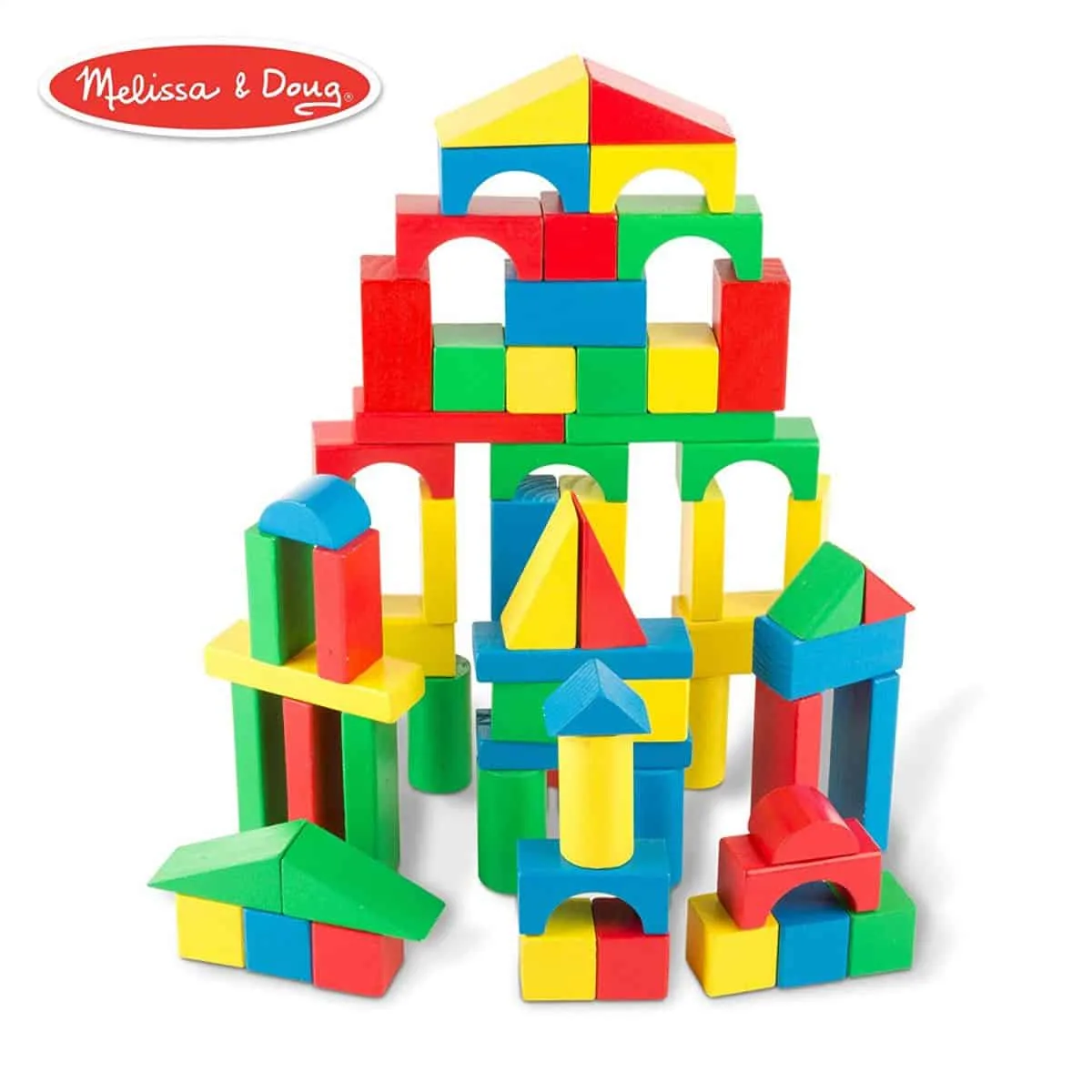 How to play with your toddler blocks
Stacking, counting and sorting are all part of the fun and learning when playing with blocks. While looks like they're 'just playing' they're also using their fine motor skills, being creative, thinkin about patterns and math concepts and using their imagination. Don't underestimate the humble blocks!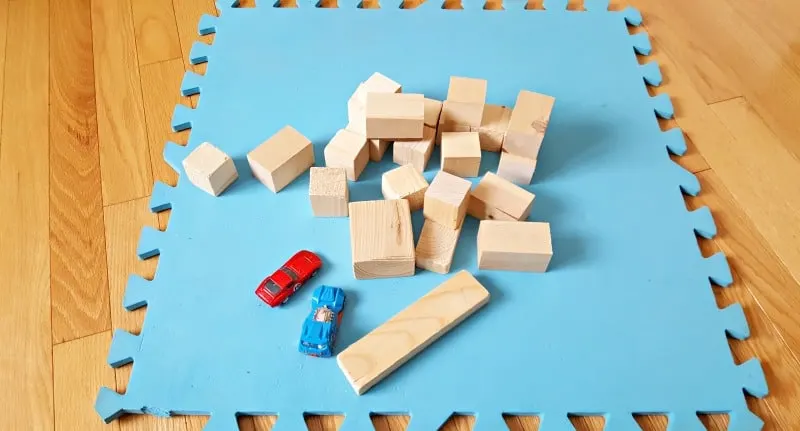 There are a few different types of blocks to choose from for a block activity, including wood blocks, foam blocks (see how we made our own foam blocks HERE), and plastic blocks.
You can also make a homemade set of blocks as shown here. There's a variety of sizes of blocks included in this block play. Most of the blocks are 1.5 inch squares, cut from a piece of wood left over from a home renovation project.
Including a variety of different sizes and textures of blocks will support sensory play as well sorting and building.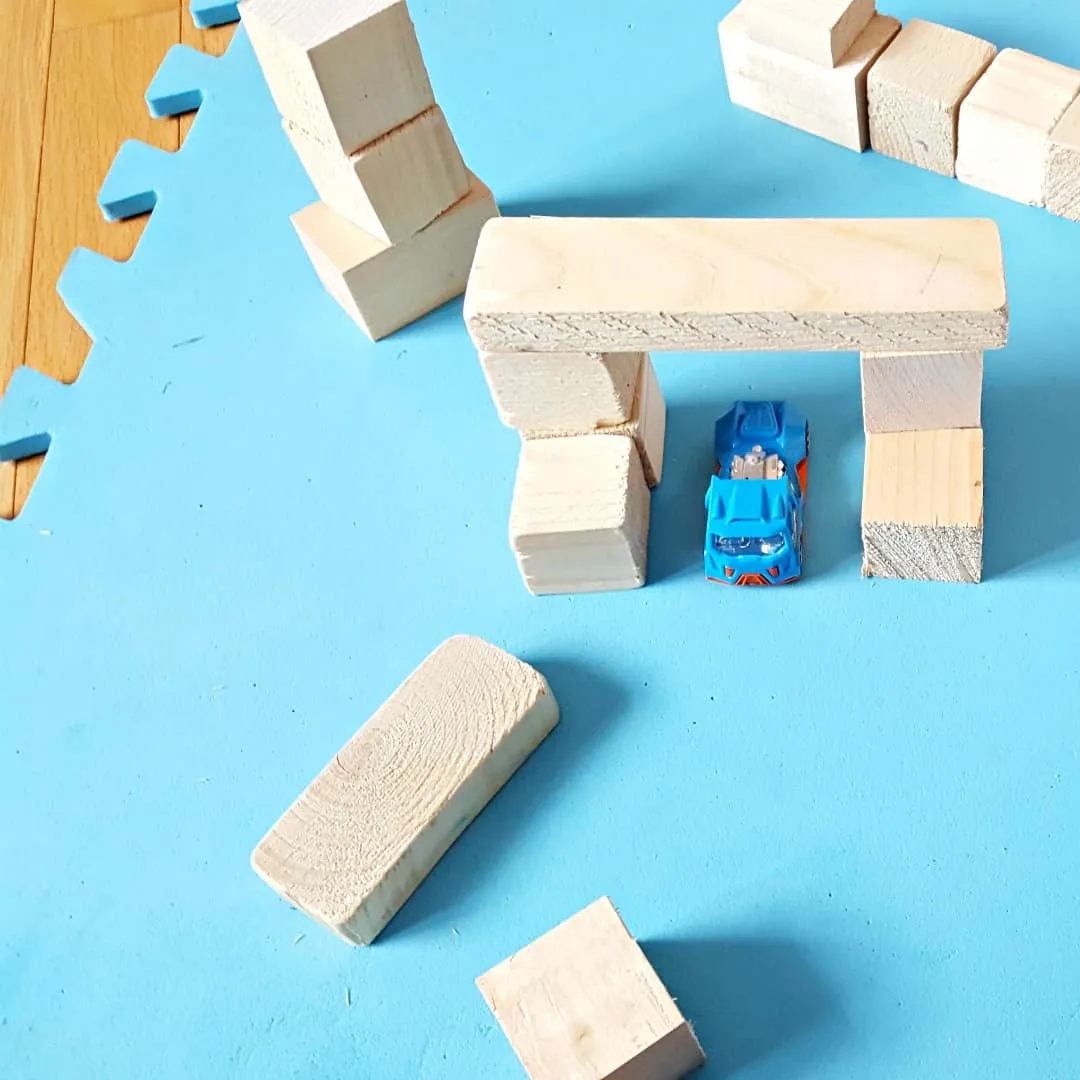 Floor coverings such as carpet, kids foam mats, or even yoga mats provide a designated play area. These surfaces will also cushion the blocks, especially wood blocks. This means less noise, and less sliding around on a slippery floor, when blocks topple.
Start with a small number of blocks so kids are not overwhelmed by the amount of play materials.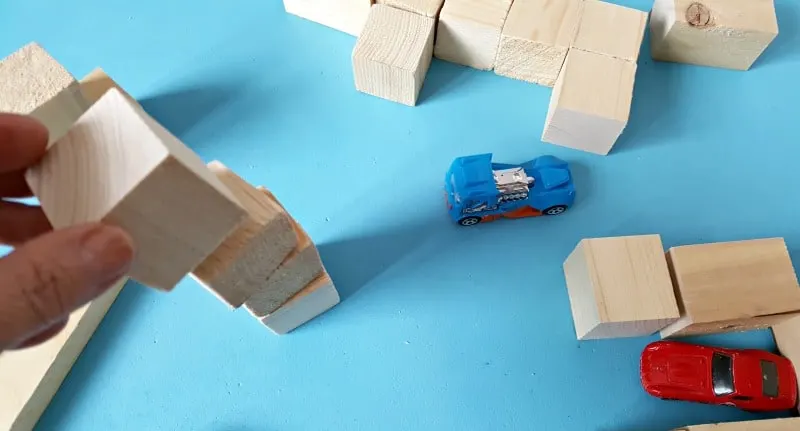 Building with blocks is a child-led activity. Kids can start to engage with the materials without instructions or limitations.
Simply providing the materials will spark imagination and hands-on engagement. You can easily introduce colorful small toys such as animals or vehicles to the play.
You could also add pieces of cardboard, or other materials and shapes, for building bridges and tunnels. The children can add to the play with their own choices of materials.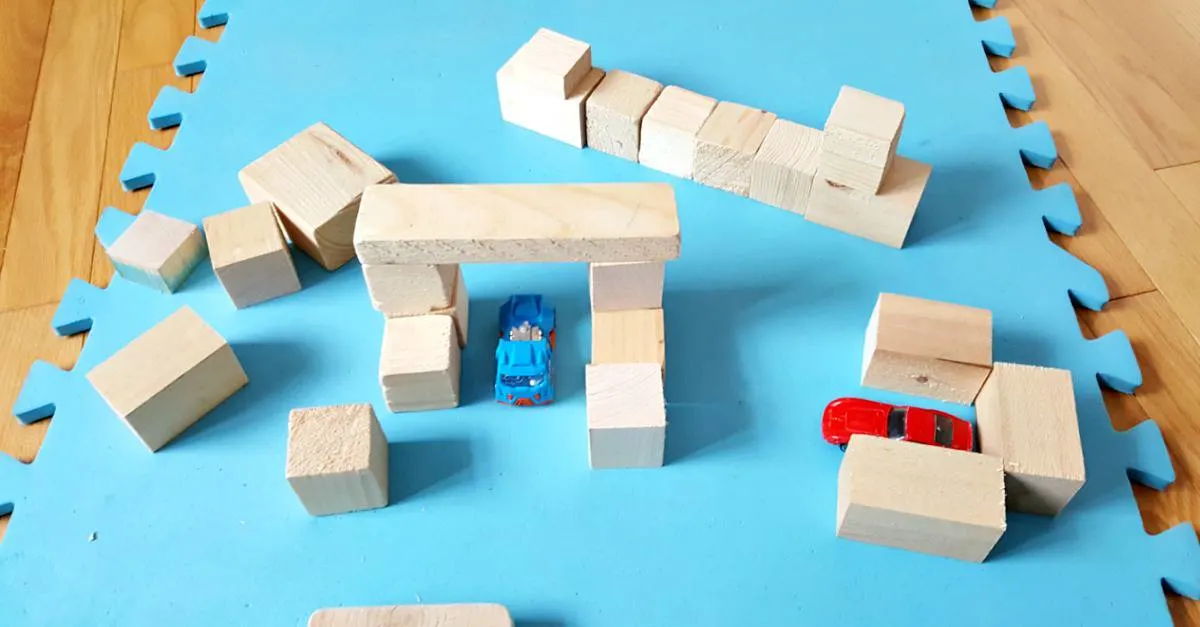 Initiate conversation as you play together to promote language skills and to promote cognitive development.
How many blocks did you use to build the tower?
Let's make a train with some blocks.
Joining your child in the activity will provide opportunities for you to guide the activity, both with language and actions, as you build and play together.
If you enjoyed this easy toddler block play activity you might like to share some photos or tell us about it in our Facebook Group or over on Instagram (follow @myboredtoddler and use #myboredtoddler so we can see).
Some more toddler block activities you might enjoy are: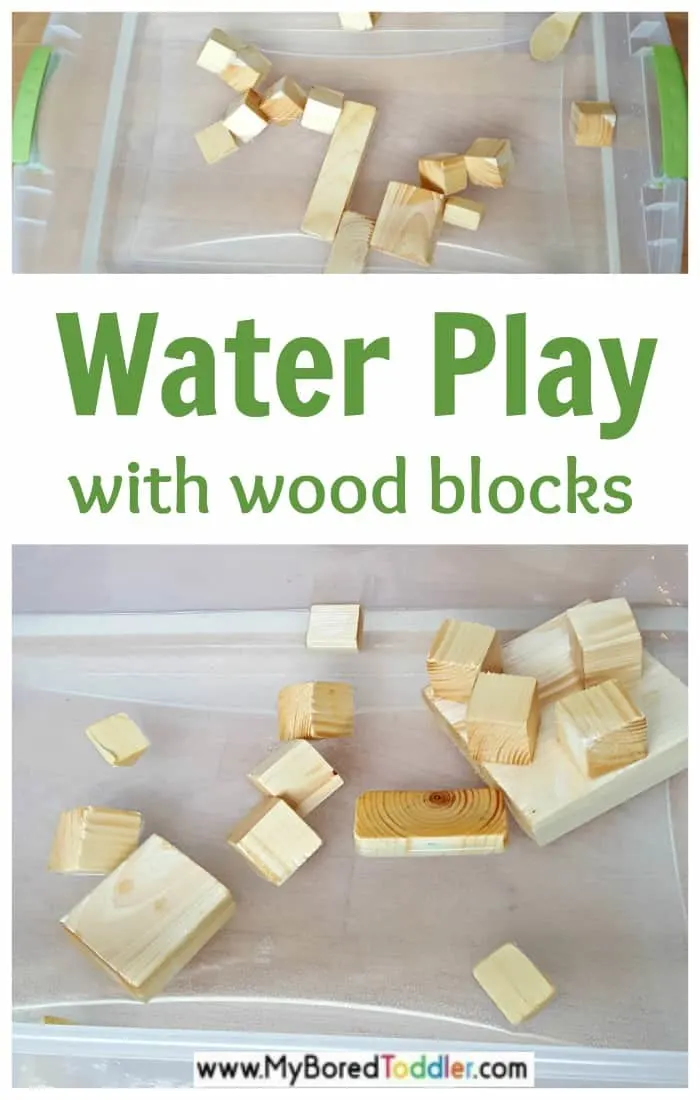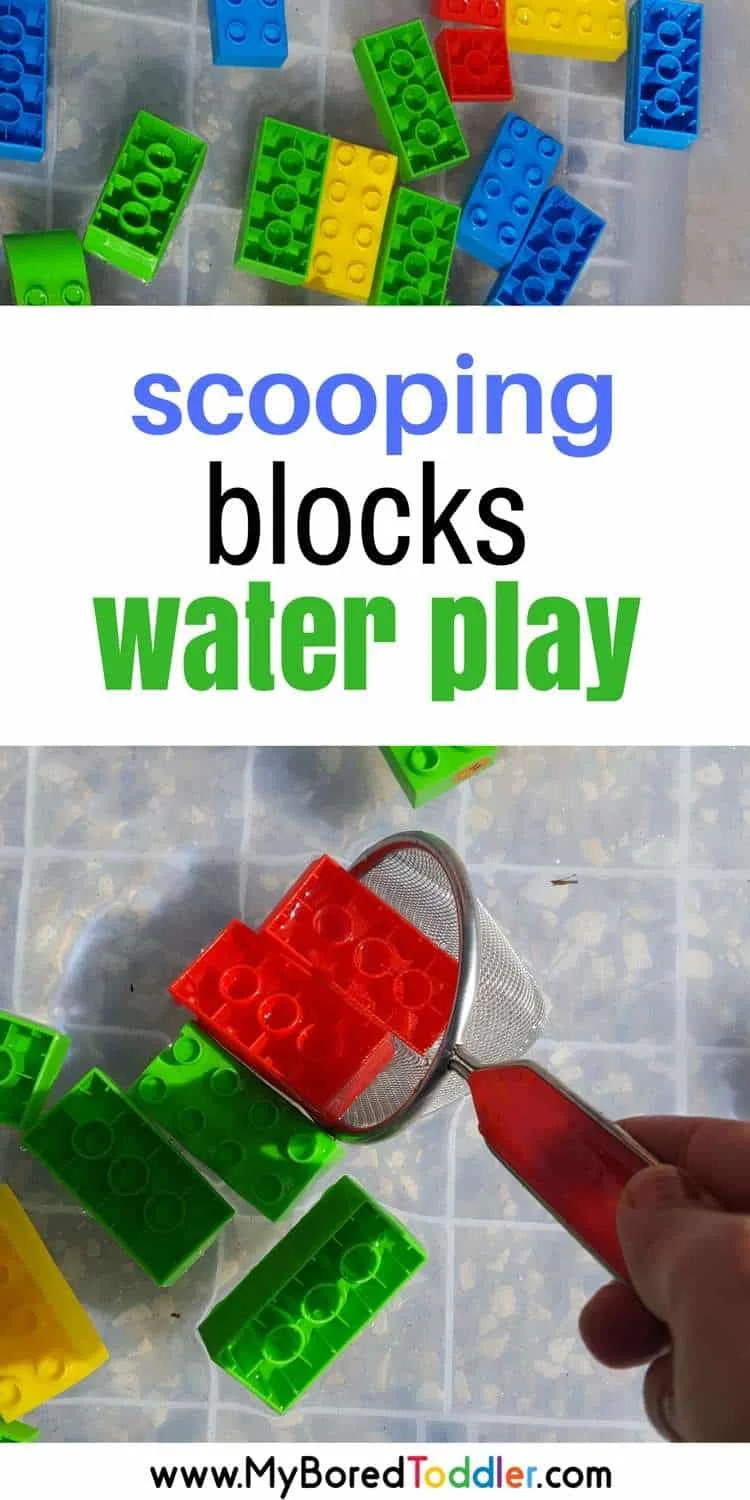 More toddler activities to do at home can be found HERE.