Building faces on the felt board is a fun creative activity for toddlers. They can arrange colorful shapes on a felt face to explore silly faces, happy and sad faces, and more. This is also a great activity if you're focusing on emotions.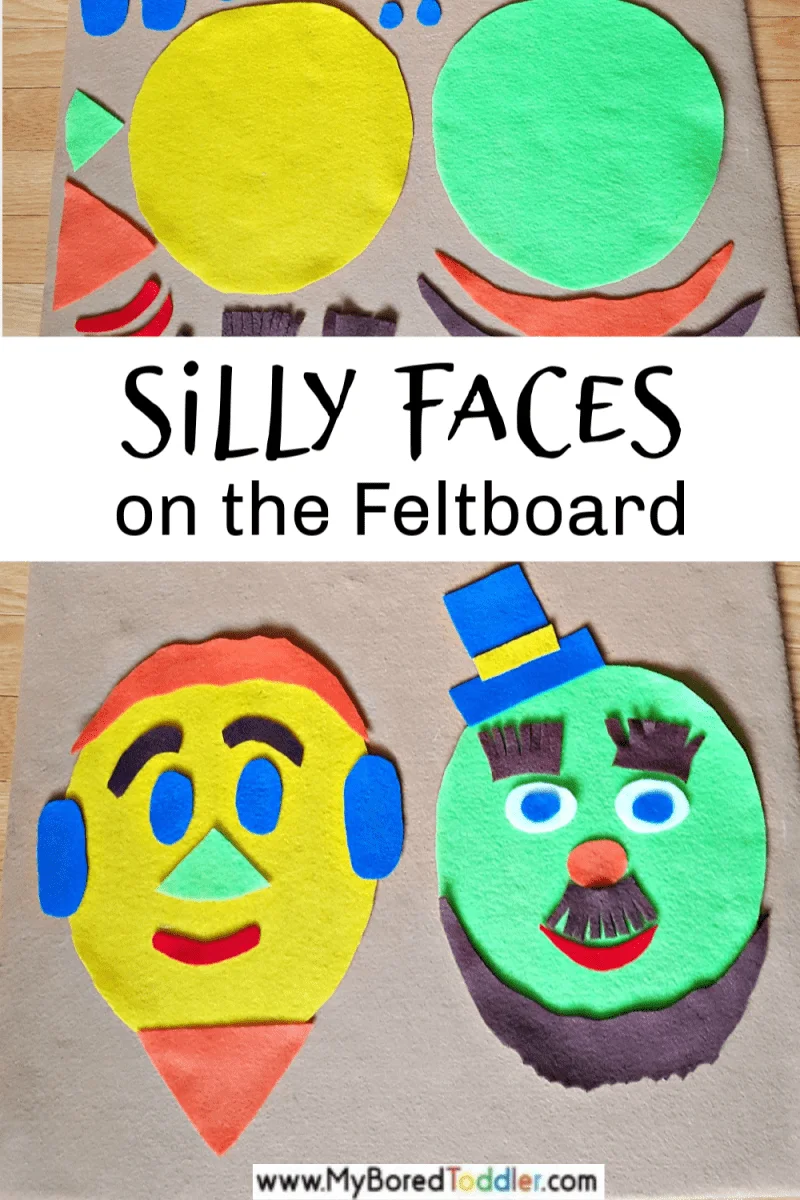 Silly Faces on the Felt Board
A felt board activity is easy to provide for a quiet time with your toddler. All it requires is some colorful felt and a bit of imagination.
This activity is great for teaching about emotions and I like to link it it a great toddler book. Funny Face is perfect for reading before this activity and is available HERE on Amazon.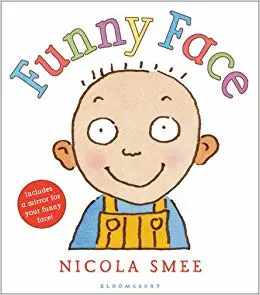 You can make your own felt board by simply covering a large piece of cardboard with craft felt. Glue or tape the felt piece to the cardboard along all four sides. If you love the idea of felt board play but don't want to make your own, ETSY has some great themed felt pieces that you can buy HERE.
Another option is to line a tray with felt and place it on the floor or table.
What you need for a felt face activity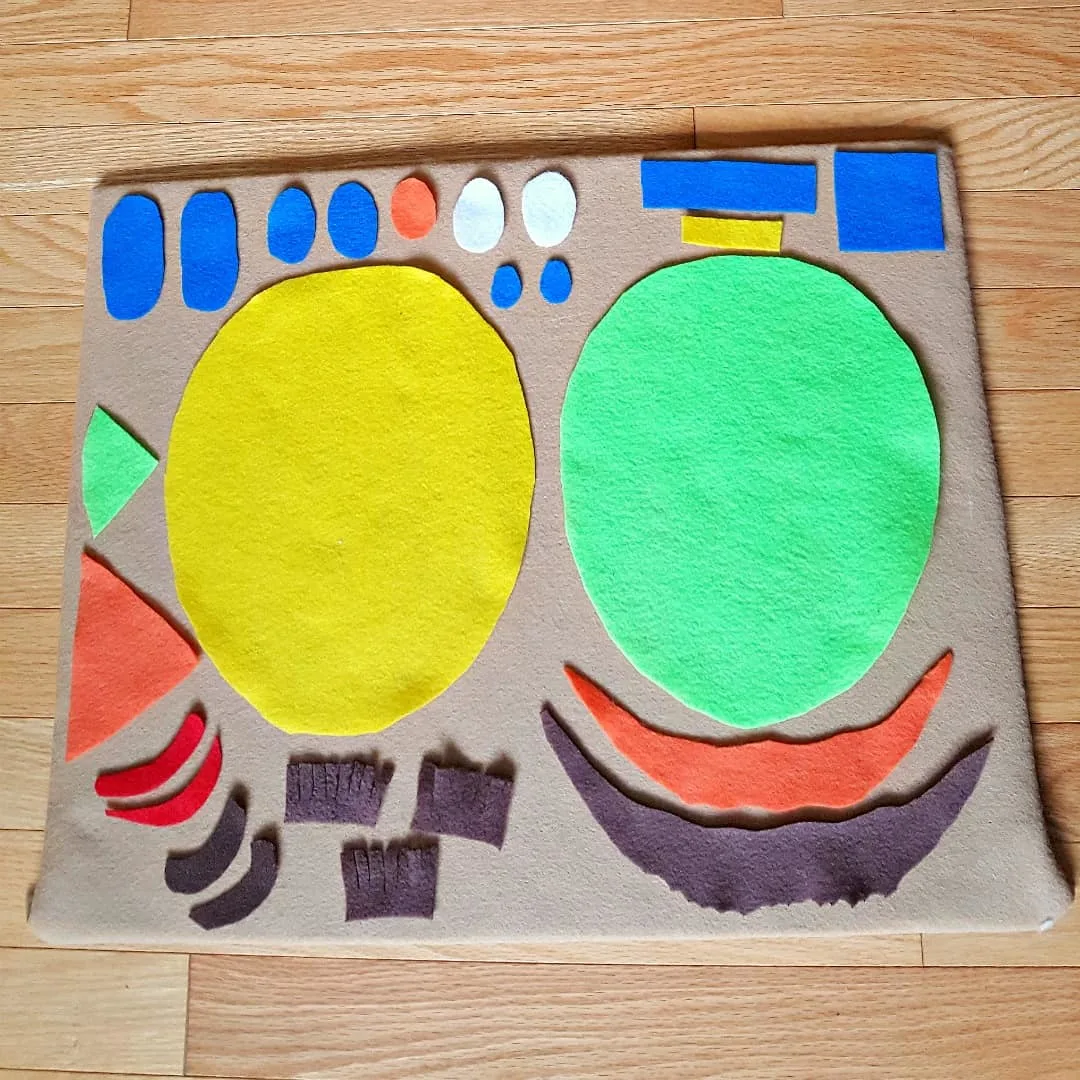 For this activity you will need:
Felt in different colors - You can get a pack like the one below HERE on Amazon for under $10 and you'll be using it for months!
Felt board - if you don't want to make your own you can get them cheap from most craft stores or department stores. THIS ONE from Amazon is perfect.
How to play with your silly felt faces
Cut out a large oval shape for the face. Provide two different face colors for interest and diversity.
Cut out shapes for facial features from several different colors of felt.
Here are a few ideas:
Eyes
Nose
Mouth
Moustache
Ears
Hair
Hat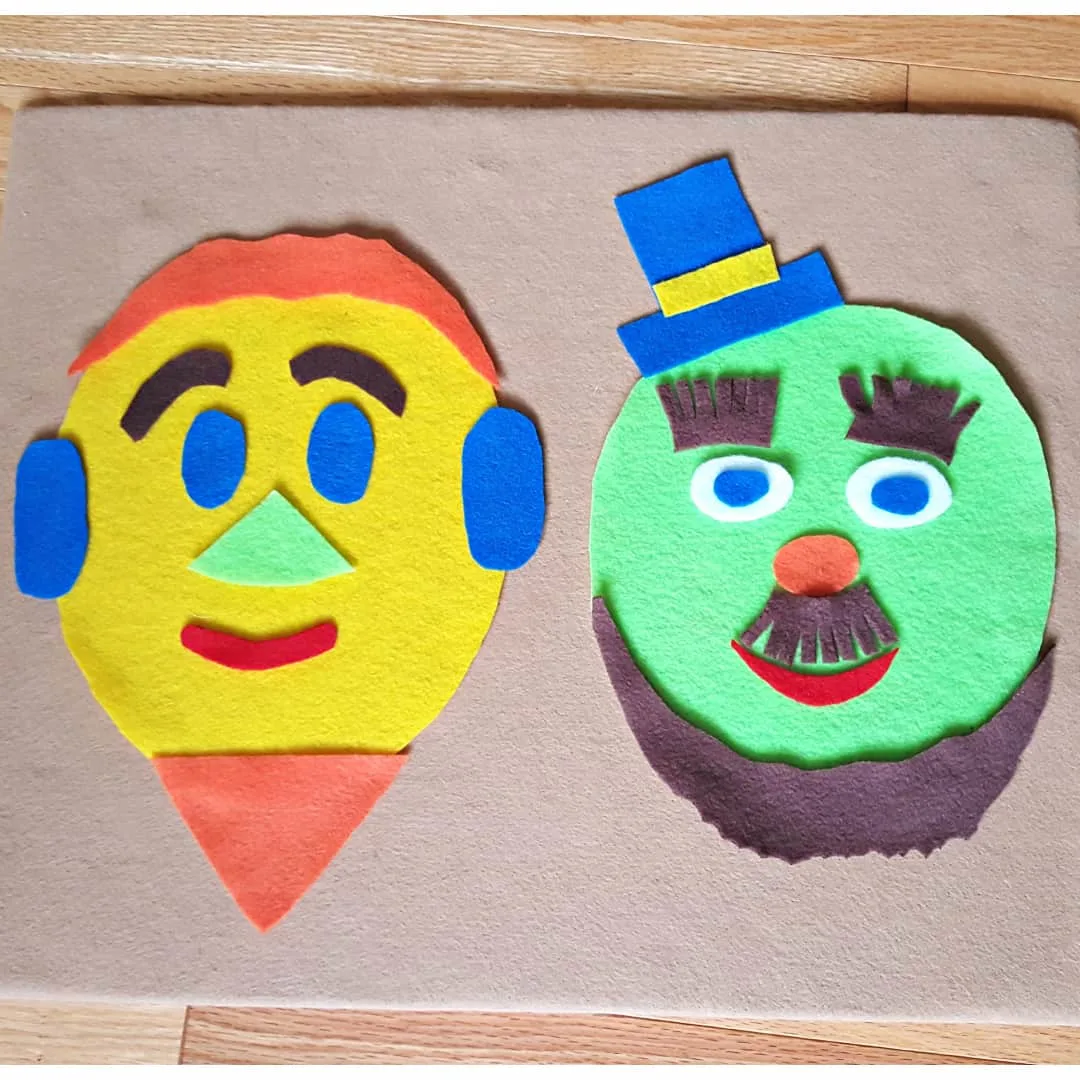 Cut out simple shapes that can be used in different ways.
For our faces the brown beard is the same shape as the orange hair.
A triangle becomes a nose and a pointy chin. The eyes and ears are ovals. The hat is made with a square and a rectangle.
Experiment with the felt pieces as you play along with your toddler, using conversation to enhance the learning opportunities.
Where does the triangle nose go on the face?
Let's give our face a moustache.
Is this a happy face or a sad face?
While this can be a child-led activity, your input can help sort and identify facial features.
Kids build language skills as they repeat the names of the parts of the face.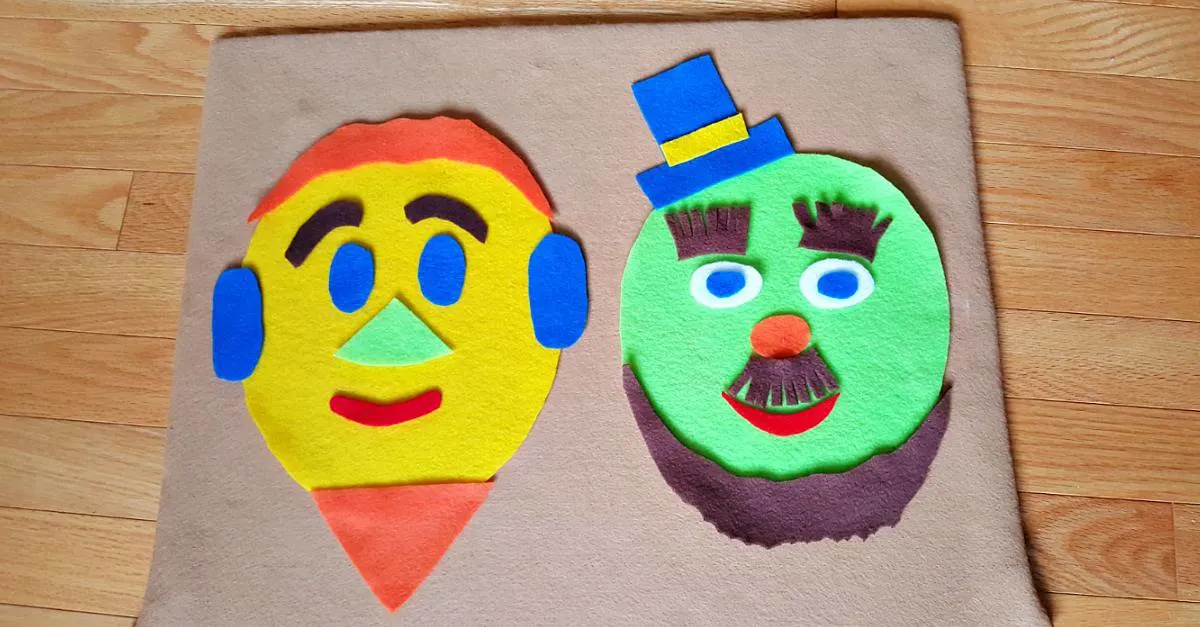 This is a simple activity with lots of potential for kids to play and learn.
Facial expressions are an important part of social interactions. Making faces on the felt board explores the different ways we observe and interpret a facial expression.
Kids engage fine motor and creative skills as they choose pieces of felt and place them on the felt face.
Naming parts of the face builds vocabulary and communication skills.
The felt board is a great place for toddler play, and an easy activity for parents to set up. It's quiet (except for the giggles), mess free (well, not a sticky gooey mess anyway), and provides lots of creative fun!
Try this activity with your toddler and see what funny faces you can create.
Don't forget to share any of your toddler activity pics in our Facebook group or over on Instagram (follow @myboredtoddler). These are also a great way to get inspiration for more toddler activity ideas.
Some more toddler activities using felt that you might enjoy are:
You might also like:
1000 Toddler activities to do at home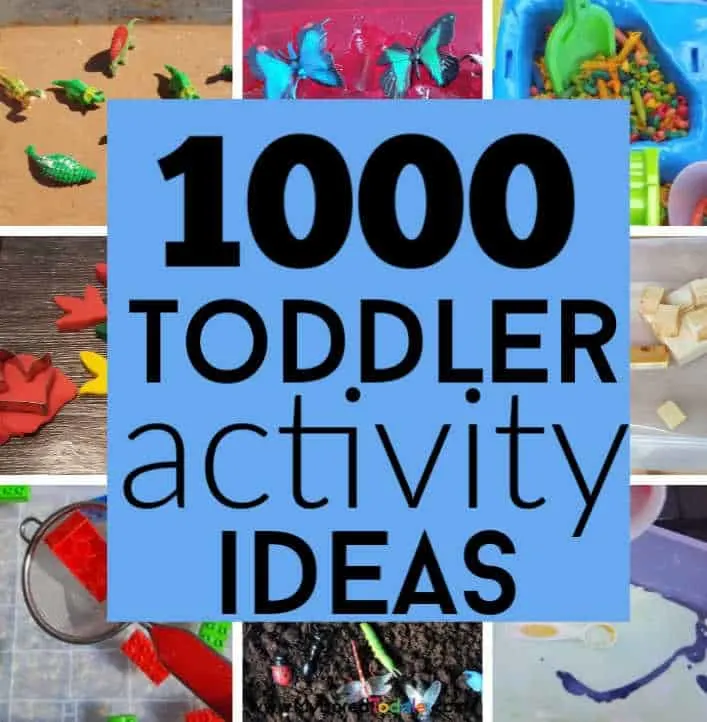 About the Author
Heather is a former preschool teacher and founder of preschooltoolkit.com, a website providing early learning resources for teachers and parents. She focuses on creating fun crafts and activities that engage developmental skills while promoting hands-on learning through play. Follow her on Facebook, Pinterest, Twitter, Instagram and Google+