This easy Christmas sticker wreath craft is perfect for toddlers and preschoolers and is a nice easy toddler Christmas craft to start off your Christmas crafting!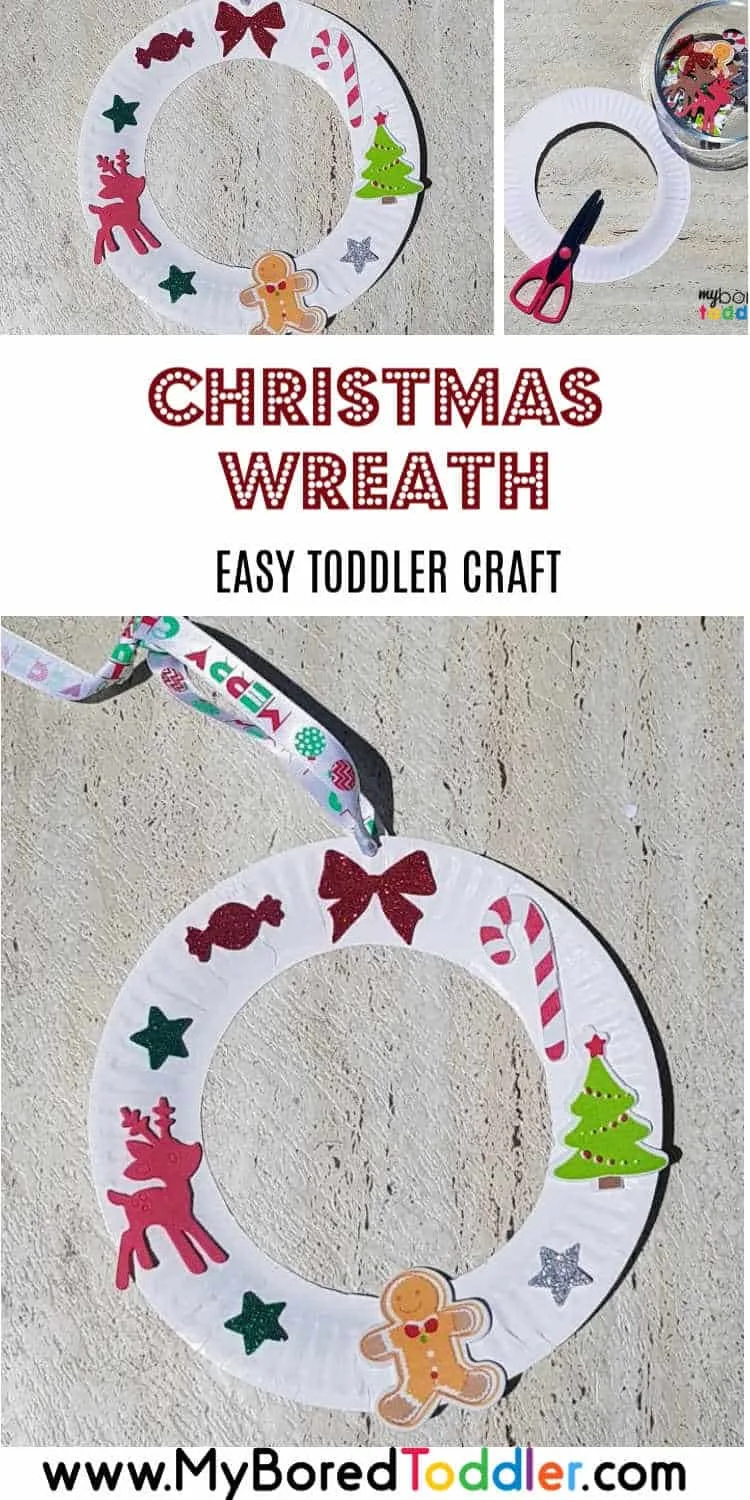 I love making paper plate wreaths - they're such an easy activity to set up and cost very little to make. Some of you may have made our Halloween wreath earlier in the year.
This one is very similar. Repeating crafts is a great way to get children familiar with the process and eventually they'll start initiating their own crafts using the ideas you have modelled with them. As my children get older they are often remaking items that I made with them and putting their own spin on it.
This sticker Christmas wreath is part of our 12 Day Christmas Craft Challenge. It's a free and inexpensive challenge designed to get reluctant crafters making things with their toddlers and preschoolers this Christmas.
If you would like to join in you can sign up HERE and start at the beginning.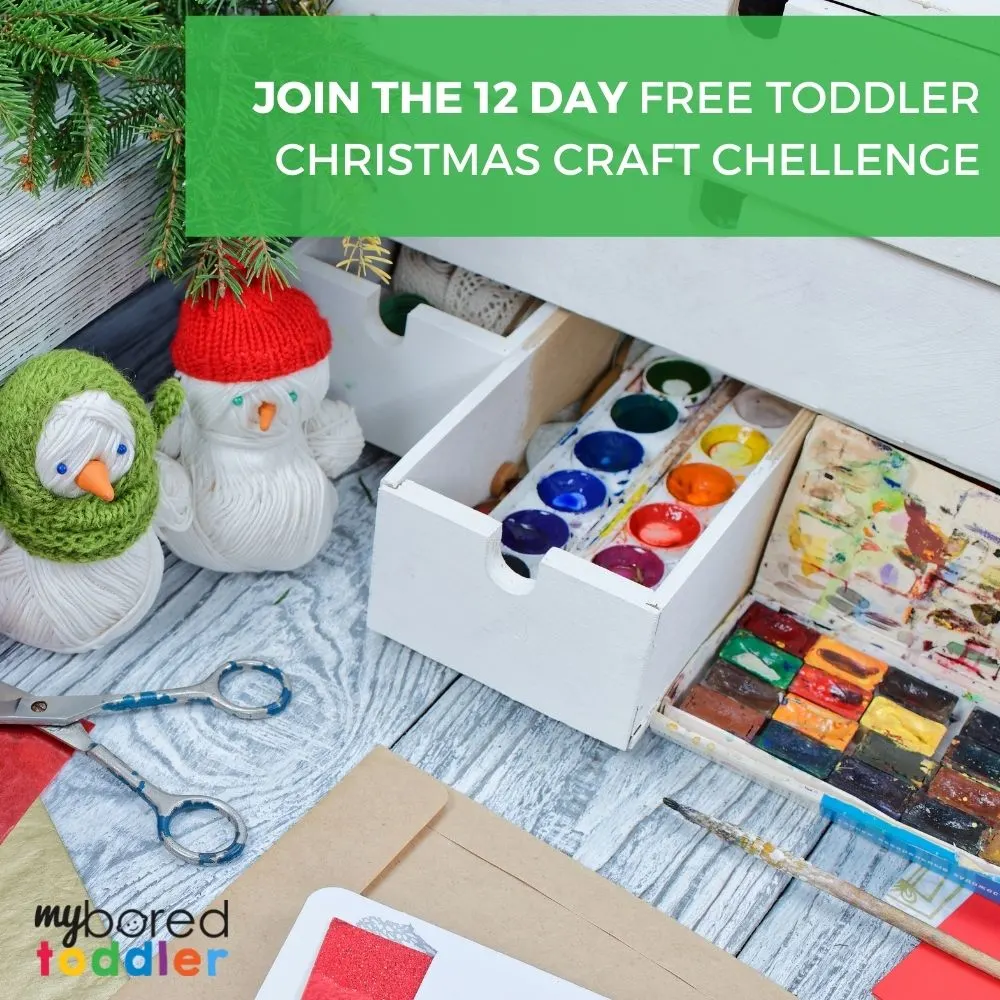 Don't forget that we are sharing our photos in our Facebook group and over on Instagram (use #MyBoredToddler ) so we can see what your kids create! I'll repost some of my favorites.
What you need to make a Christmas sticker wreath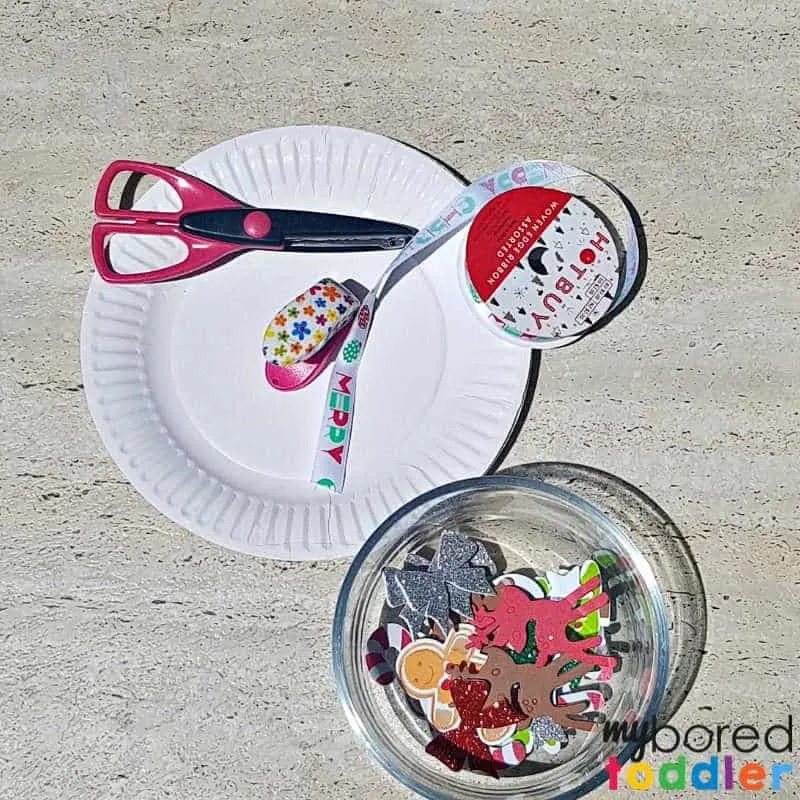 How to make your easy Christmas sticker wreath
Cut out the inside of your paper plate. Try to do this carefully and neatly and then you can use the circle from the inside for one of our future crafts!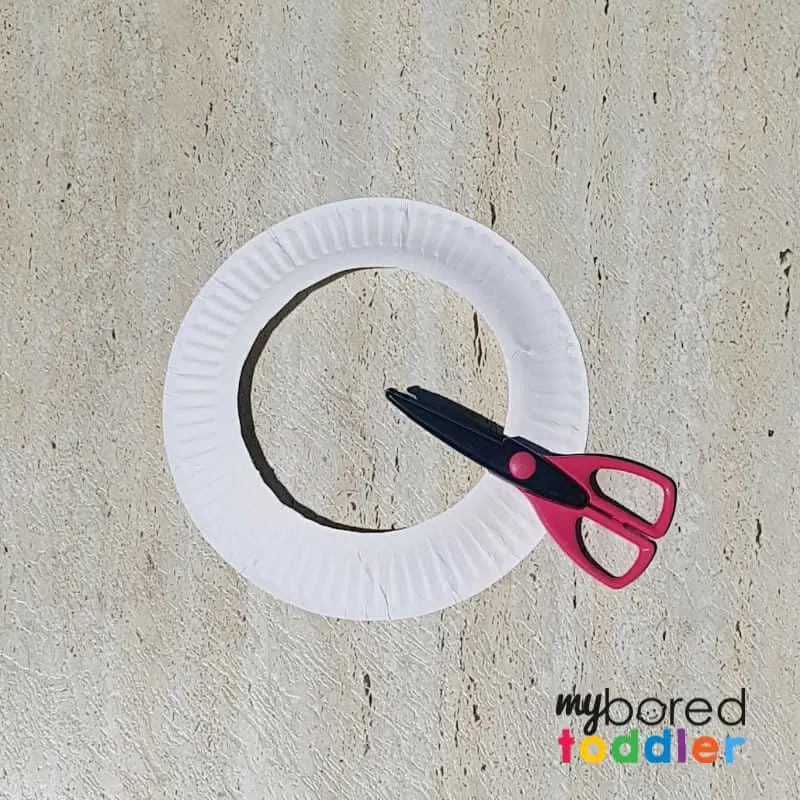 Put out the stickers for your toddler - let them have a selection of different ones.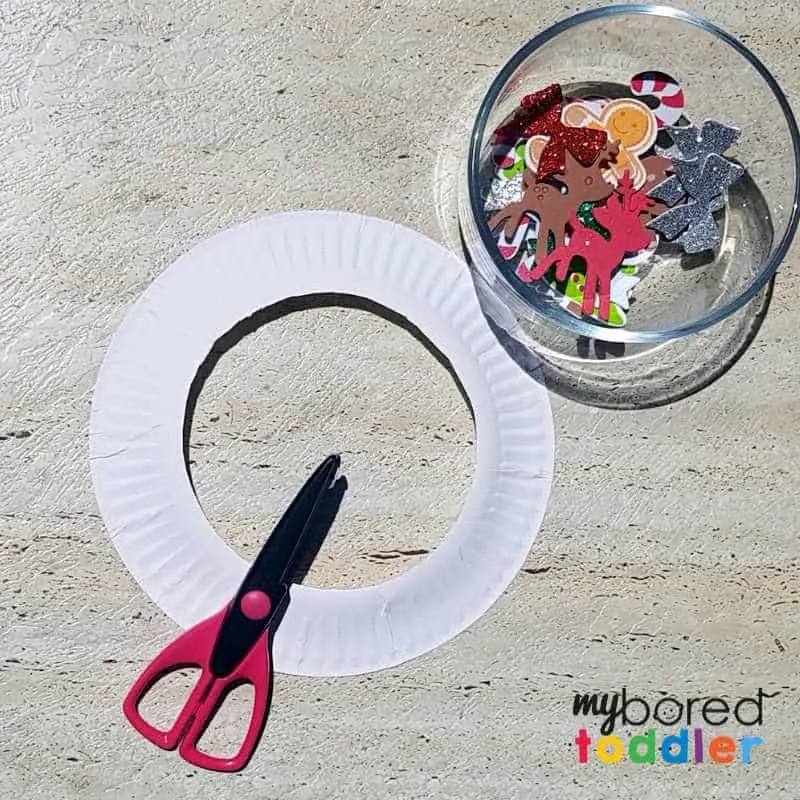 Let your child enjoy sticking the stickers wherever they want. Try to let them do it their way - it doesn't matter if they're upside down, backwards or all crowded.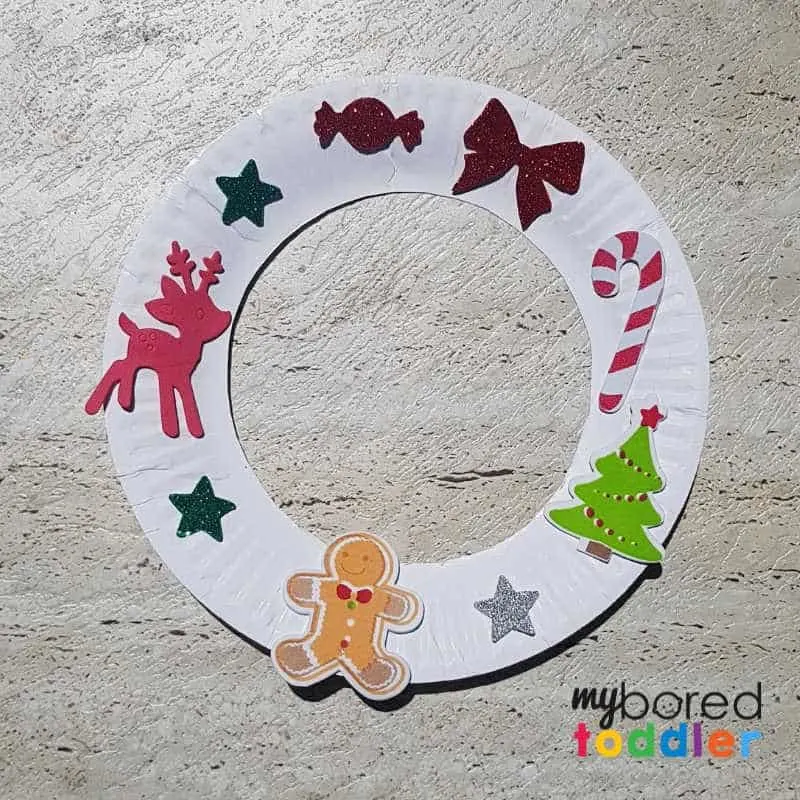 Punch a hole at the top of the plate and thread your ribbon through.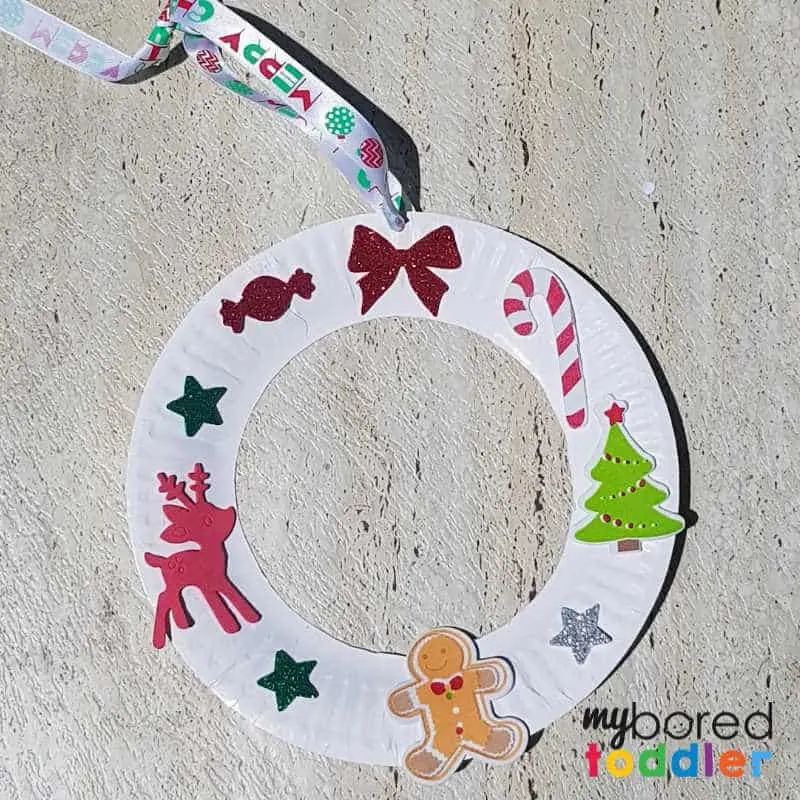 For more fun toddler ideas why not join our Facebook group or follow us on Instagram – use #myboredtoddler to share your pics so we can see!
More Christmas toddler activity ideas you might enjoy are:
Easy Christmas Crafts for Toddlers