You'll love these easy salt dough Christmas ornaments - they're such a fun and easy Toddler Christmas activity idea. These ornaments are such a lovely keepsake and you'll love pulling them out each year to put on the tree.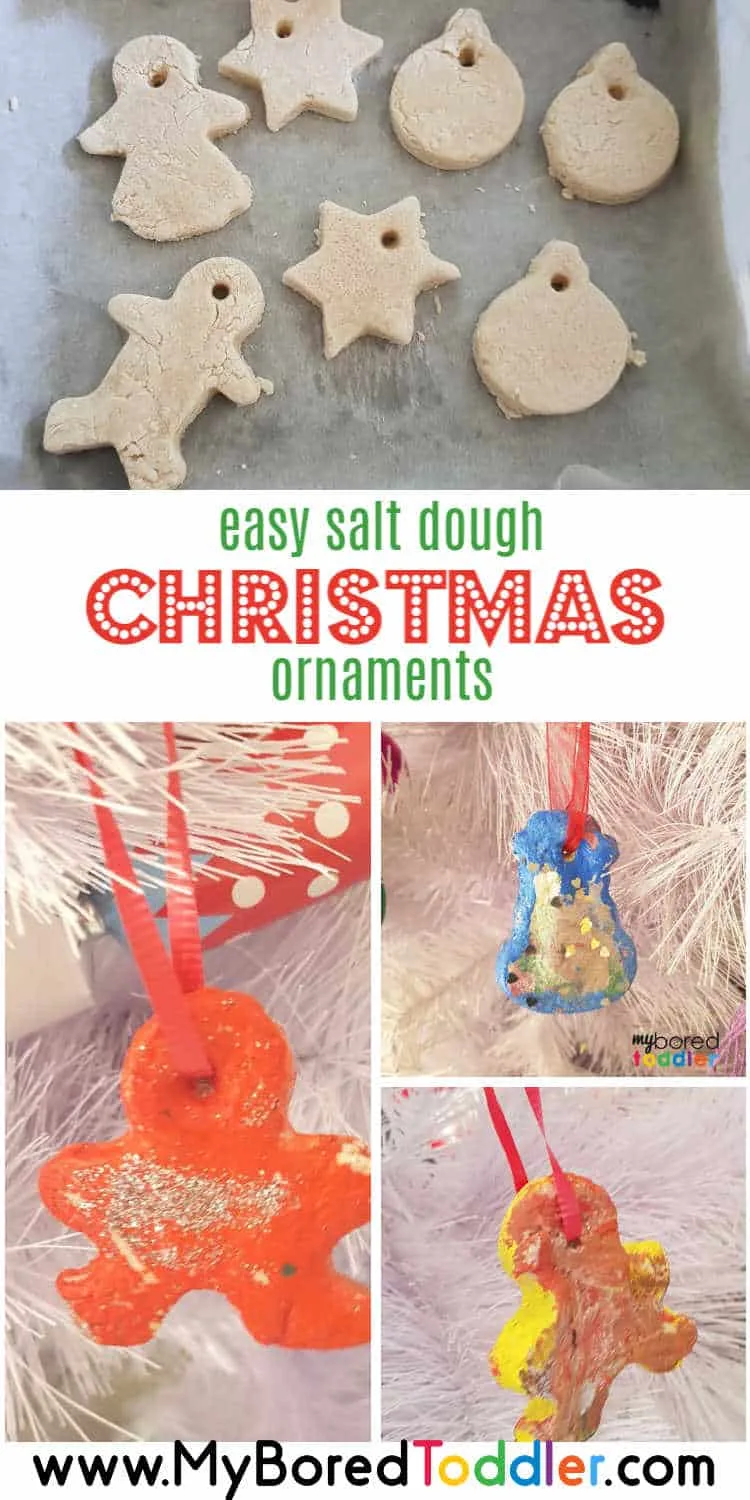 Easy Salt Dough Christmas Ornaments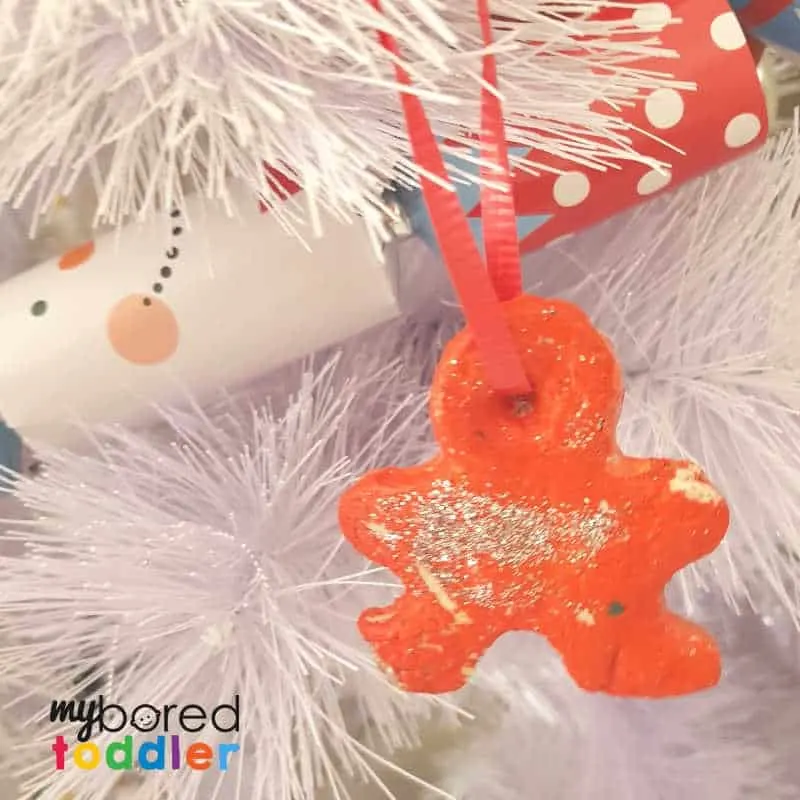 Before we get started on our salt dough ornaments I need to add a disclaimer. If you've seen any of the picture perfect salt dough images on Pinterest be aware that they were probably not kid made! If you let your toddlers be involved in the majority of these they won't look anywhere near as amazing but they will be their own work.
We've been doing these for a few years now and it's so nice to look back on the ones they made when they were younger and see how they've improved. I always write their name and the year on the back.
These salt dough Christmas ornaments are perfect for gifts for family members too (especially grandparents). Team them up with our painted wrapping paper and a home made gift tag and you'll tick all the boxes!
This activity is also part of our FREE 12 Day Christmas Craft challenge you can still sign up HERE. and start at the beginning.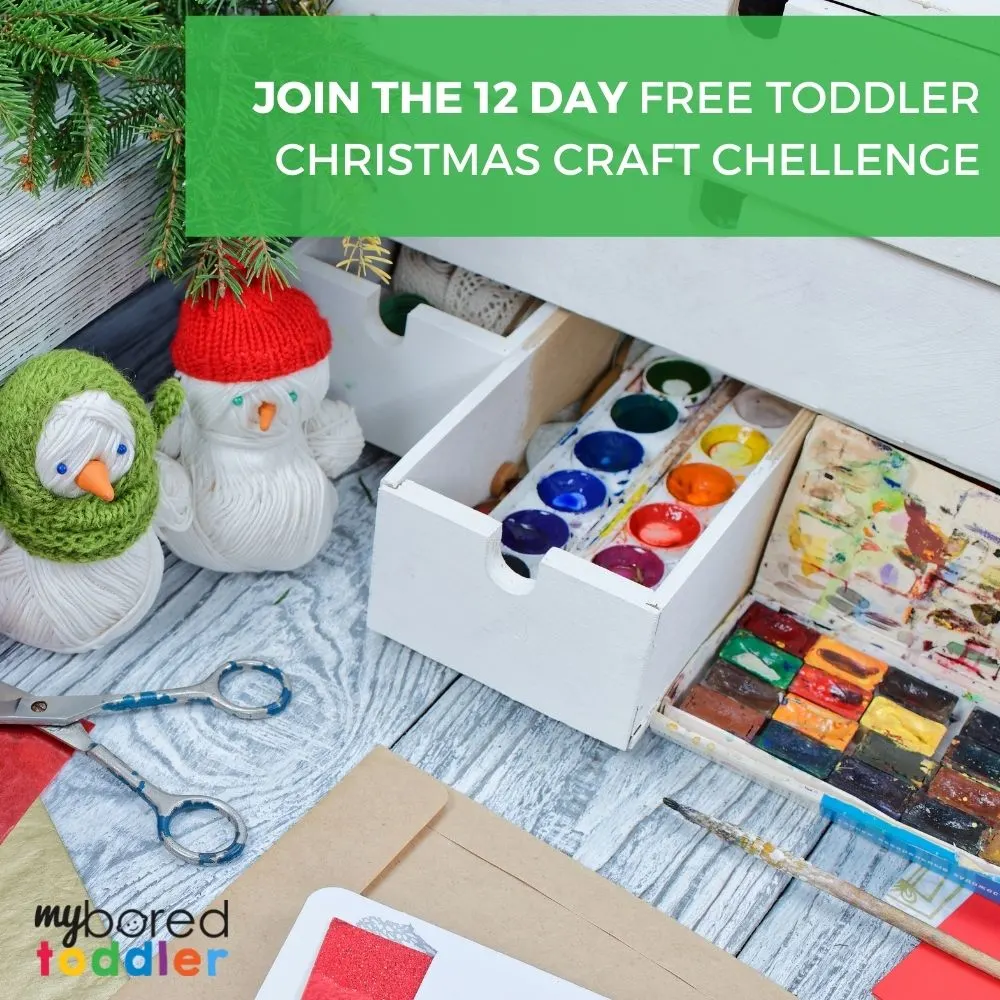 What you need for your easy salt dough Christmas ornaments
Mixing bowl
Spoon
2 cups of plain flour
1 cup of salt (the cheap fine salt - not rock salt)
1 cup of water
measuring cup
baking tray and baking paper
acrylic paints (these are definitely better than poster paints for this activity - they do stain though)
old clothes
a placemat or chopping board
paintbrush
How to make your easy salt dough Christmas Ornaments
In a big bowl mix the flour (2 cups), salt (1 cup) and water (1 cup) together until it makes a dough (similar to playdough)
On a floured surface (I used a placemat or a chopping board) have your child roll out the dough.
Use Christmas cookie cutters to cut out the shapes you require and place them on an oven pan covered with some baking paper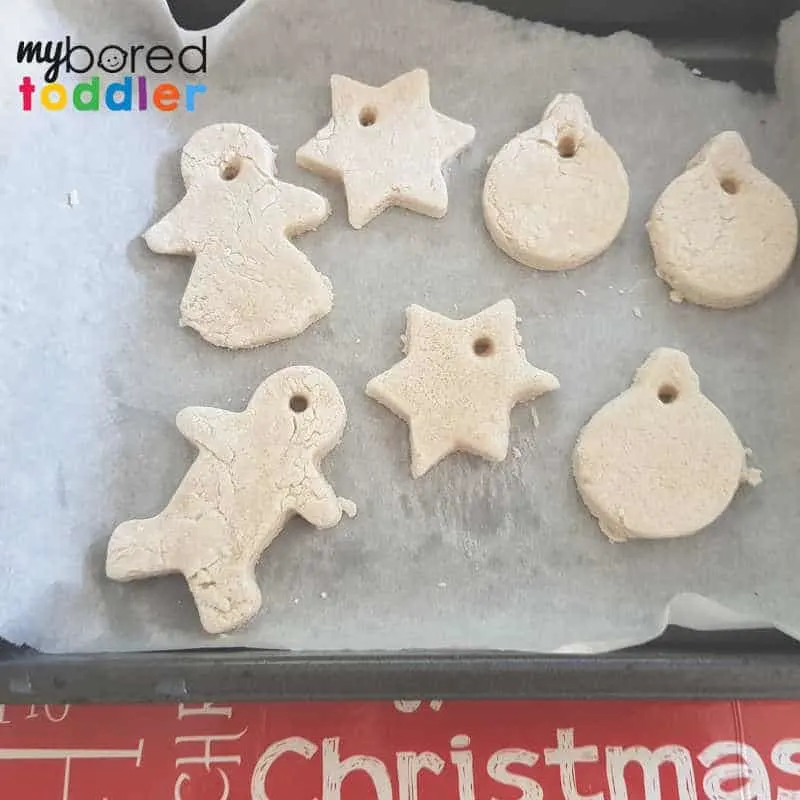 DON'T FORGET THIS PART!
Sorry for the bold print but if you forget this part you will kick yourself later! I did this the first time I made these and there's not much you can do! You need to put a hole in each of your ornaments (to thread ribbon through later) BEFORE you bake them. I used a straw, but a pen or pencil will work too.
Bake the cookies on a tray for around 30 minutes (check on them and they are done when they are hard) at around 180 degrees Celsius (about 350 Fahrenheit).
Let your salt dough Christmas ornaments cool and then paint them using acrylic paints. I really recommend acrylic for this (it stains clothes so get out the messy play clothes for this) as it will stay on the ornaments - regular poster paint will fade or not stay on at all.
We paint the ornaments one side at a time.
Once the paint has dried, add some PVA glue and go nuts with the glitter!
Once they have dried, thread some ribbon through the hole and hang them on your tree!
Some of our finished ones are below: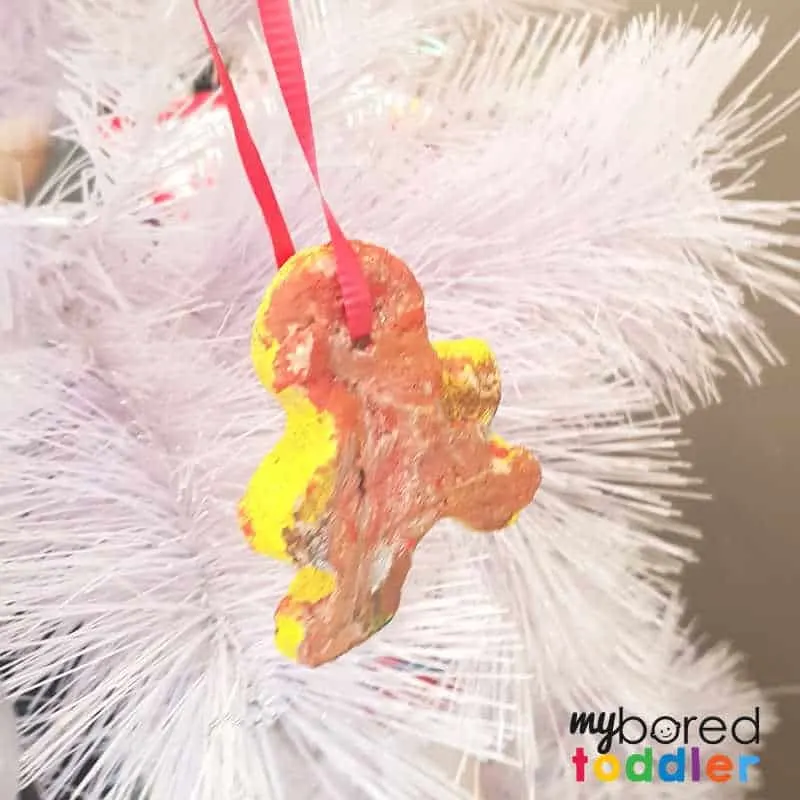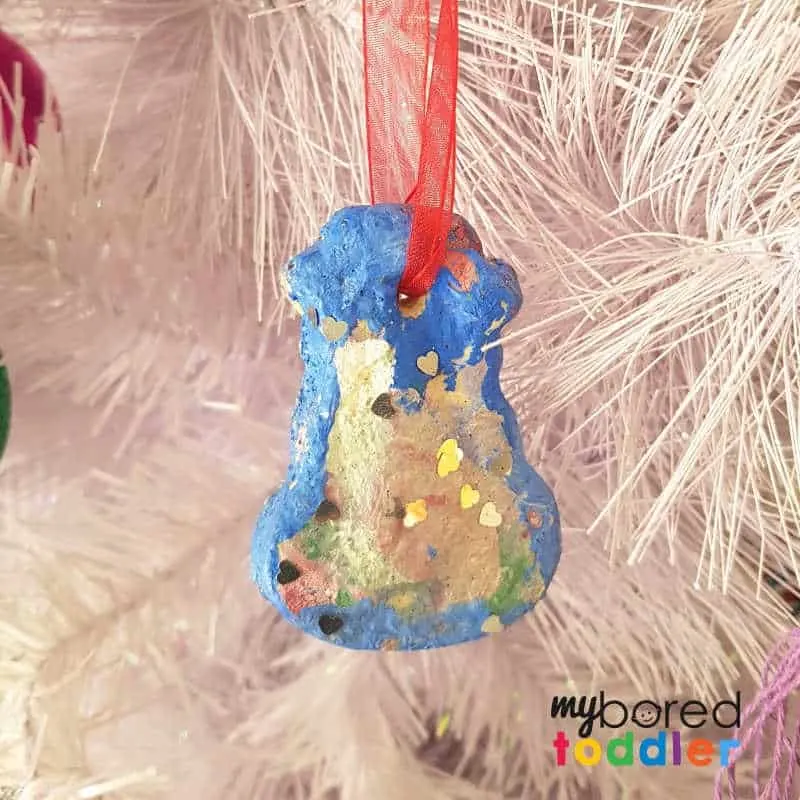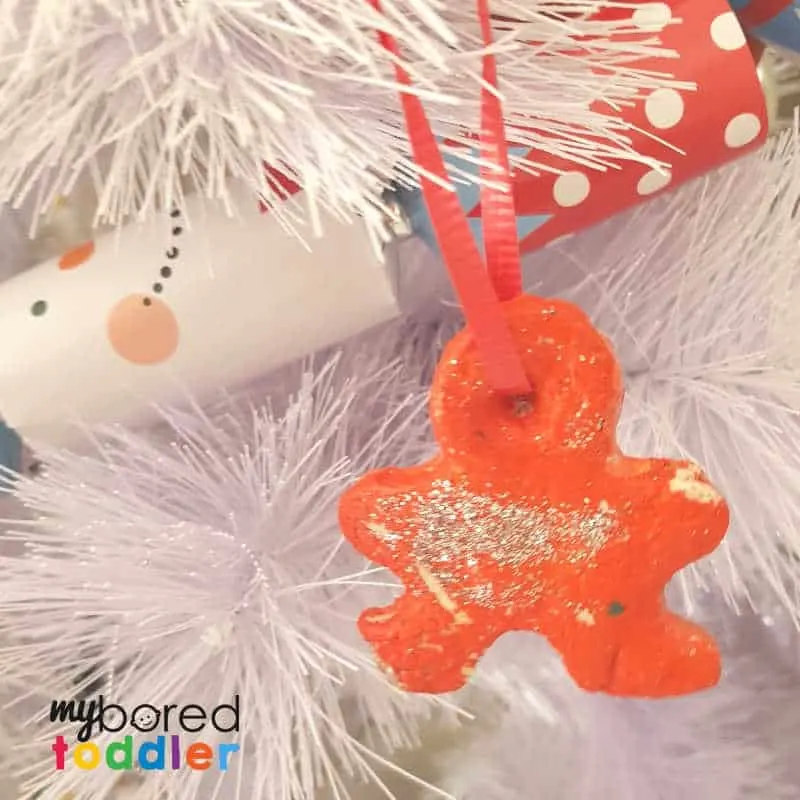 Do you need some salt dough Christmas ornament inspiration?
Our lovely members of the My Bored Toddler Facebook Group have shared some of their toddler's salt dough ornaments with us - aren't they a creative bunch!
Salt Dough Santa Christmas Ornaments
Kate shared these fun hand print salt dough Santa's - aren't they cute! I'll admit that these ones will need some help with the painting but will definitely make great keepsakes. These ones were made with the hand print first and then painted.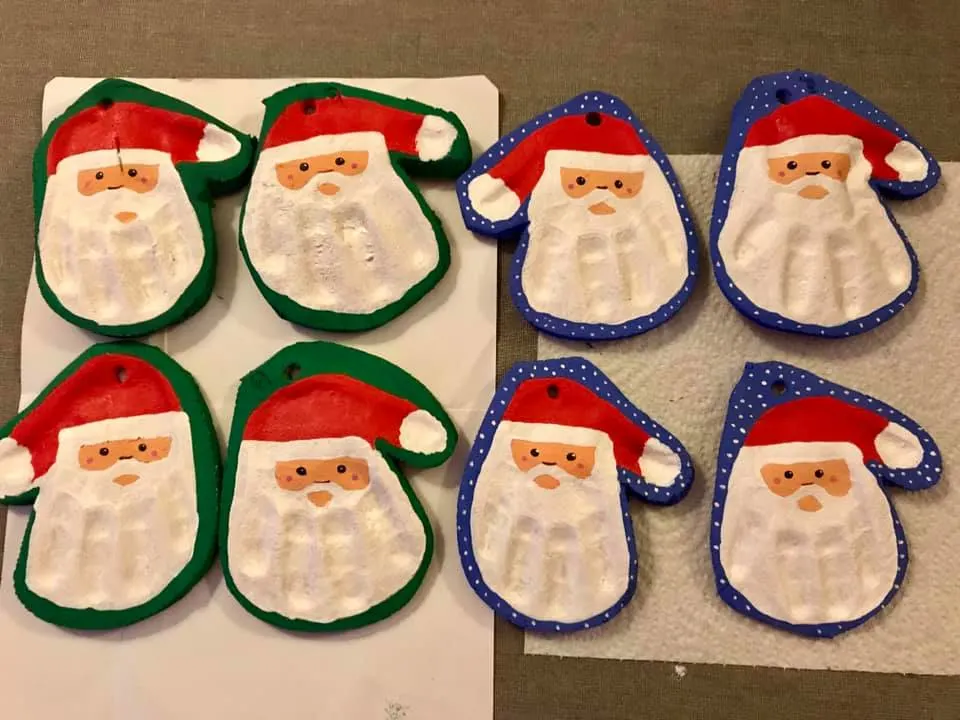 Holly's Santa salt dough ornament was done differently. She made a circle out of salt dough and then painted her toddler's hand to make the Santa print.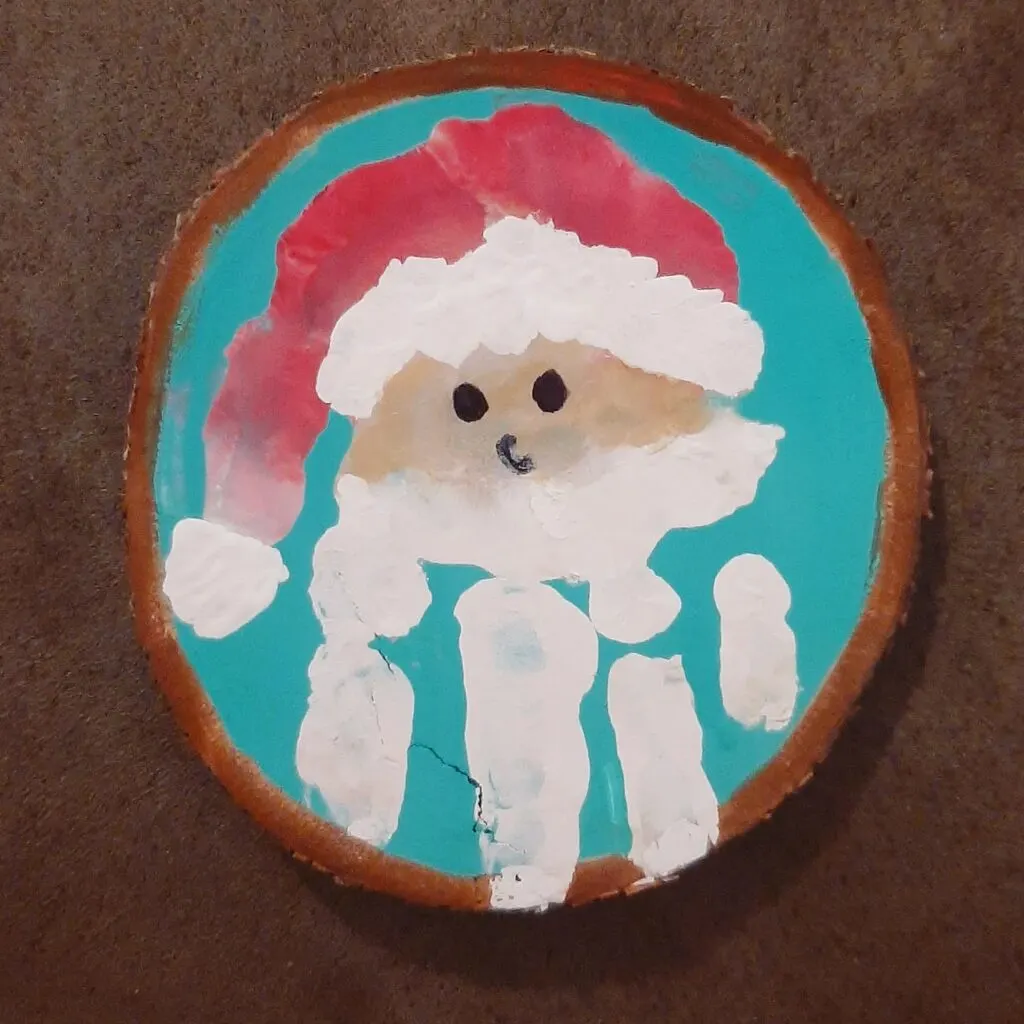 Salt Dough Christmas Tree Ornaments
Dana shared her super cute Christmas tree salt dough ornaments. For these she used Christmas tree cookie cutters. Remember to add the fingerprint impressions BEFORE you put these in the oven. Make sure you leave a hold to tie them with BEFORE as well!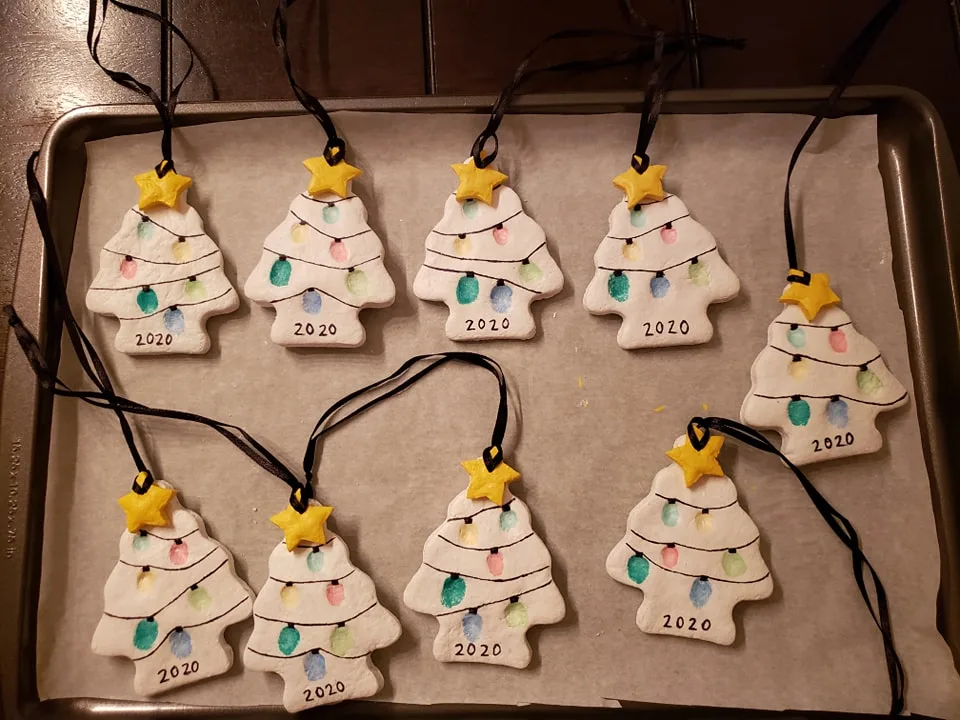 These Christmas tree salt dough ornaments were shared by Elyse - these are easier for your toddler to paint - simply make the ornaments and then paint them green when they have been baked (if you want to be able to hang them on the tree make sure you put a hold in them BEFORE you bake them!)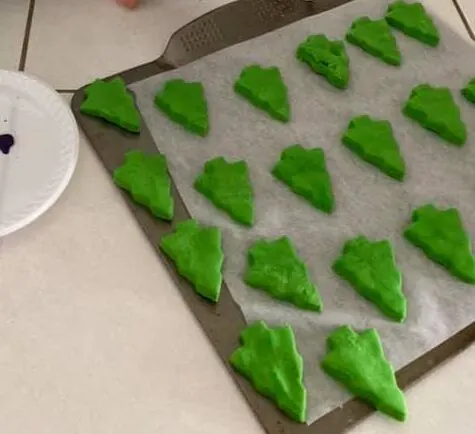 Reindeer Salt Dough Christmas Ornaments
For more fun toddler ideas why not join our Facebook group or follow us on Instagram – use #myboredtoddler to share your pics so we can see!
More Christmas toddler activity ideas you might enjoy are:
Giant Playdough Christmas Tree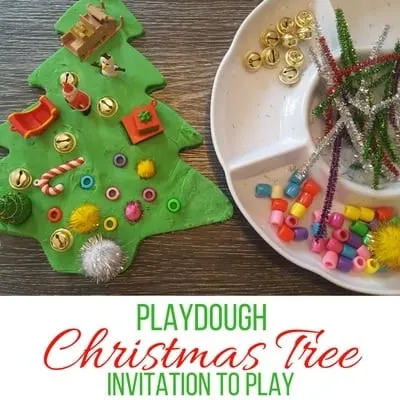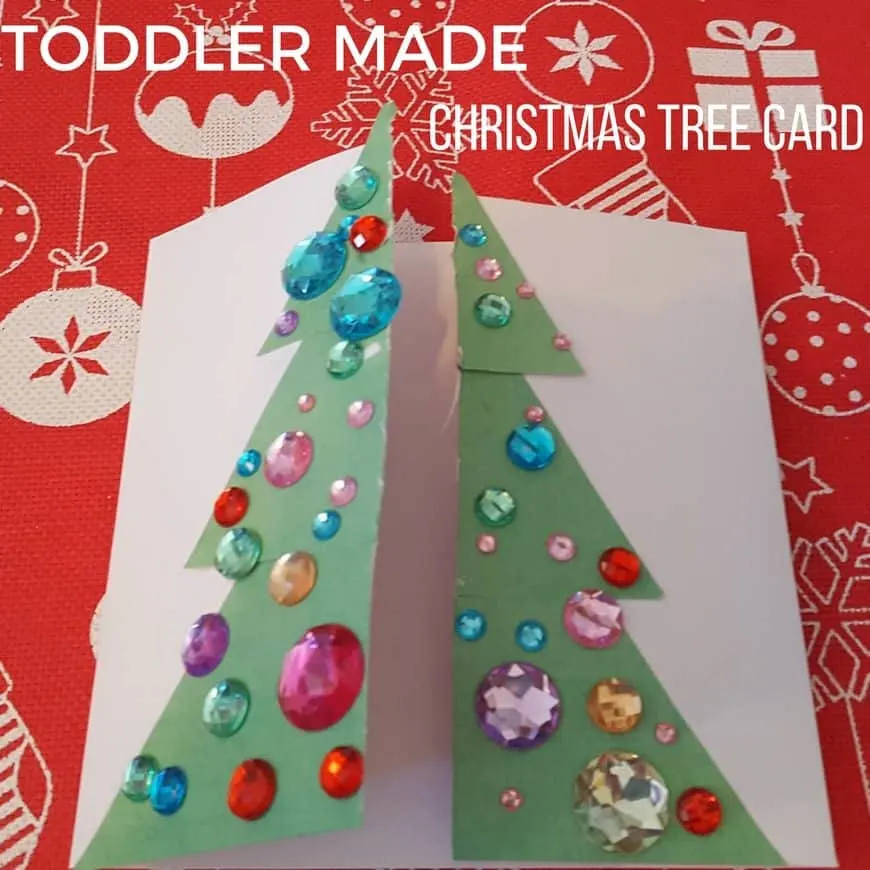 Easy Christmas Crafts for Toddlers