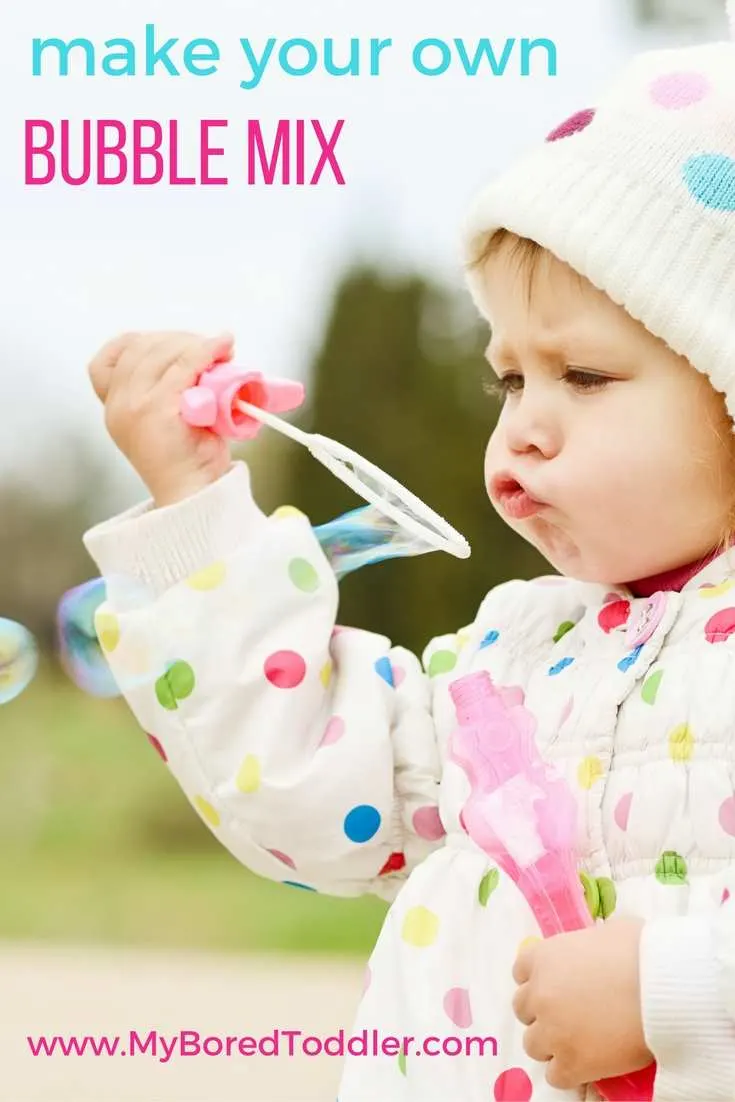 Are you looking for a bubble mix recipe? Bubbles are such fun and make the perfect Summer Activity for Toddlers. We have been experimenting with quite a few different bubble mix solutions and have found a bubble mix recipe that works amazingly and is sooo cheap!
My daughter was lucky enough to be given a Freddy the Fish Bubble Machine for her birthday recently (Best toddler present!). It has been a huge hit in our household with my 1 and 3 year old (and with Mum, as they'll play happily in the bubbles for at least 15 minutes at a time!). The only downside has been how quickly they go through the bubble solution.
If you haven't seen one of these before (and have been blowing bubbles the old fashioned way like I was previously doing), they are great. You fill it up with bubble mix, press the button and get at least 10 minutes of constant bubbles. Since we received ours there are lots more on the market - my daughter is begging me for a Frozen one and a Finding Dory one!
So much fun for kids! After going though about $10 worth of bubble mix in the first week (and that's buying the cheapest I could find) I decided to make my own. I spent $5.50 on the ingredients and I estimate that it cost me about 20c to make 500ml (16oz). The bubbles were amazing and you definitely couldn't tell the difference between my mixture and the store bought bubble solution.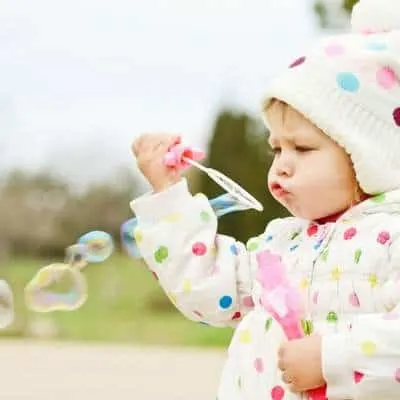 The recipe that worked the best was from the Sesame Street bubble episode (We watched this show before making it and it made my kids super excited to make & play with the bubbles)
What do you need: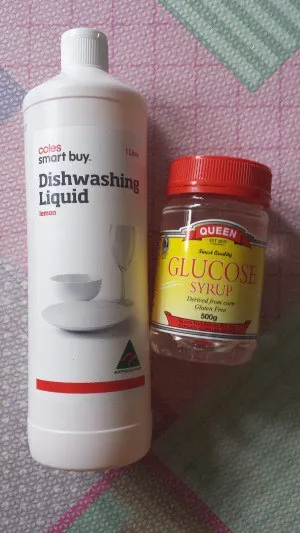 Glucose syrup or corn syrup (the name varies depending on where you live)
Dish washing liquid (I found that the cheapest ones work the best)
Water
Container to store it in **Make sure you don't store it in anything resembling a drink bottle for safety reasons.
What to do:
Mix 1 part glucose/corn syrup, 2 parts dish washing liquid and 4 parts water.
Shake and combine
This bubble mix recipe is so simple that you'll never buy it from the shops again!
If you want to keep your toddler busy makes sure you subscribe to our weekly newsletter and follow us on Facebook, Twitter , Instagram and Pinterest