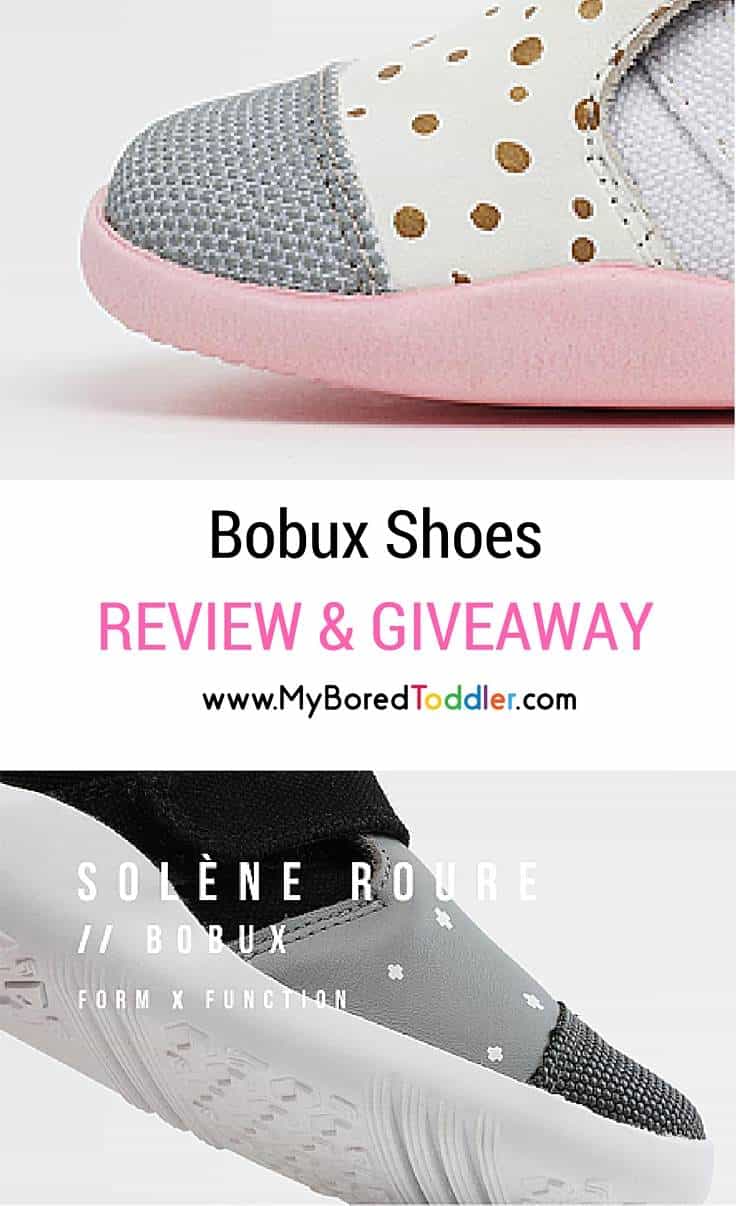 We have been fans of the Bobux range of baby and toddler shoes for a long time, and we have been pleased to test out the new, beautiful range of Bobux shoes designed by French fashion designer Selene Roure. Yes it's official - my 2 year old is now more fashionable than me! I also now have to buy a pair for my 4 year old who was very jealous of her sister's new shoes.
There are 8 beautiful new shoe designs and we tested out the iWalk Aktiv in pink and silver spots. Aren't they cute! They've been great over the Winter, especially on our recent holiday where we did a lot of walking. They were very comfortable, and my daughter is loving them! Read on to find out how you can win a pair.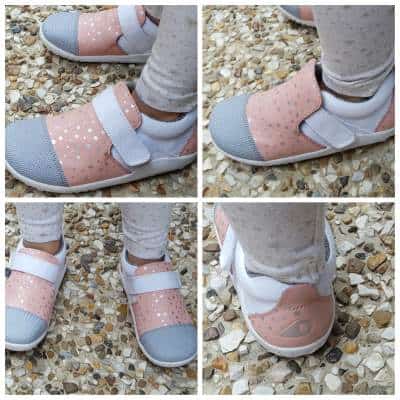 The i-Walks are specifically designed for active toddlers and are podiatrist approved. You can see all the styles are read more about the range here. If you are in the market for a premium shoe for your baby or toddler, I highly recommend the new Bobux range - you won't be disappointed.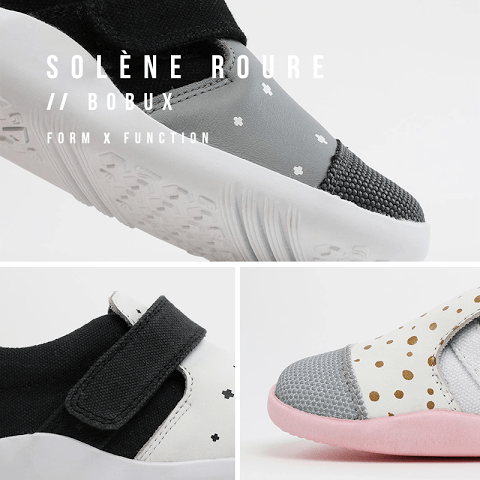 WIN 1 OF 3 PAIRS OF BOBUX SOLENE RANGE SHOES
Would you like to win a pair of Bobux toddler shoes. Entering in easy. Simply tell us in 25 words of less why you would like to win and fill in the form below. Entries close July 24, 2016. Open to Australian residents only. The winner will receive a pair of unisex Activ in Black & White in the size of your choice. The prize is subject to availability.
Win 1 of 3 pairs of Bobux Toddler Shoes

If you want to keep your toddler busy makes sure you subscribe to our weekly newsletter and follow us on Facebook, Twitter, Instagram and Pinterest.If you enjoyed this post make sure you and check out our other posts including: