If you're looking for tips on surviving a plane trip with a toddler this list of activities to keep a toddler busy on a plane will have you sorted! I've joked before that the best tip for travelling with a toddler is to not do it (just joking - sort of!) but if you are going on a plane with a toddler you really do want a bag of activities up your sleeve.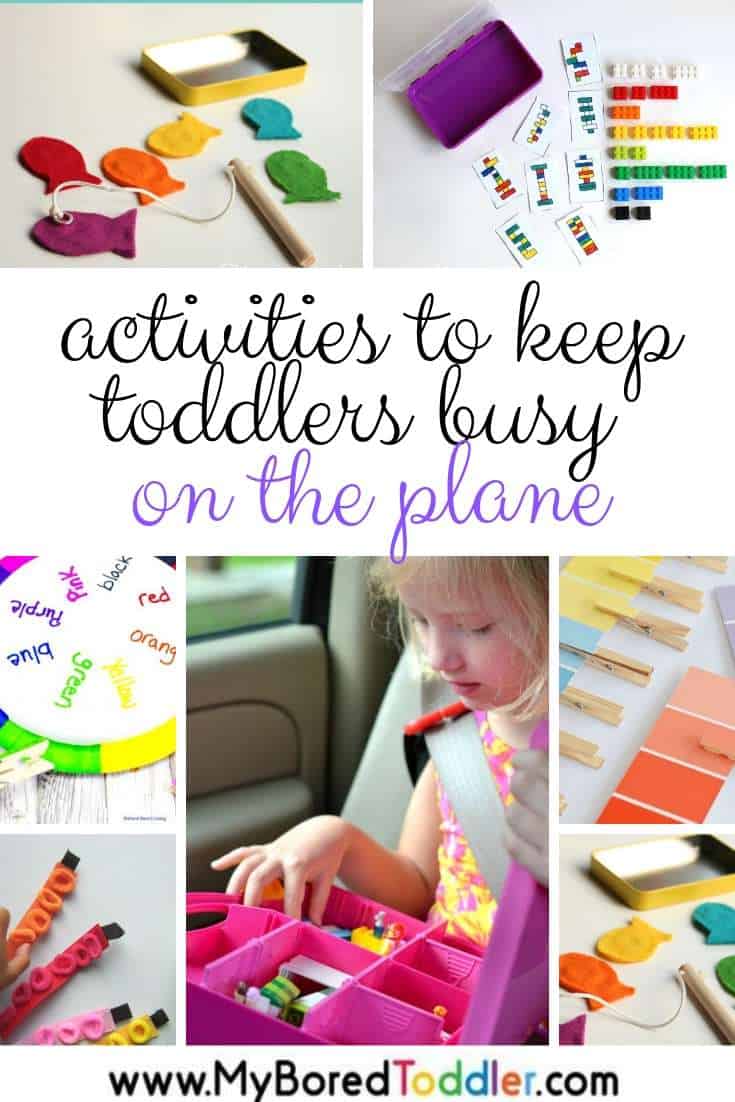 Activities to keep your toddler busy on a plane
I've shared some of my tips for flying with a toddler HERE and one of the main things is to be prepared. In all honesty, there is no guarantee that a plane trip will go smoothly but I guarantee that a trip with a bored toddler won't go well. Pack lots of snacks, lots of activities and prepare for them to be entertained for the entire time (plus a bit extra for any delays and waiting around in the airport).
If you have an iPad or a tablet this is definitely the time to pull it out. You can find my favorite toddler apps HERE and I highly recommend the free trial of Amazon Kids Unlimited (even if you just use it for the trip!) You can find out more about Amazon Free Time Unlimited and get a free trial HERE. Don't forget headphones!!! I recommend volume limiting ones like these.
I prefer to be overprepared for a flight so pack a few extra than what you think you will need!
"How do I keep my toddler busy on a plane?" is a question that gets asked a lot in our Facebook group so I've included some of the most recommended items below.
One of the most popular recommendations was a travel lap tray like the one below. You can find this one HERE on Amazon.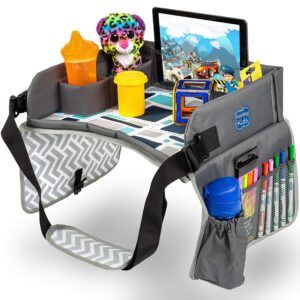 Activities for Toddlers to do on a Plane
Let's go! I'd love to see some of these toddler activity ideas in action. Share them in our Facebook group or over on Instagram (use #myboredtoddler and follow @myboredtoddler ) .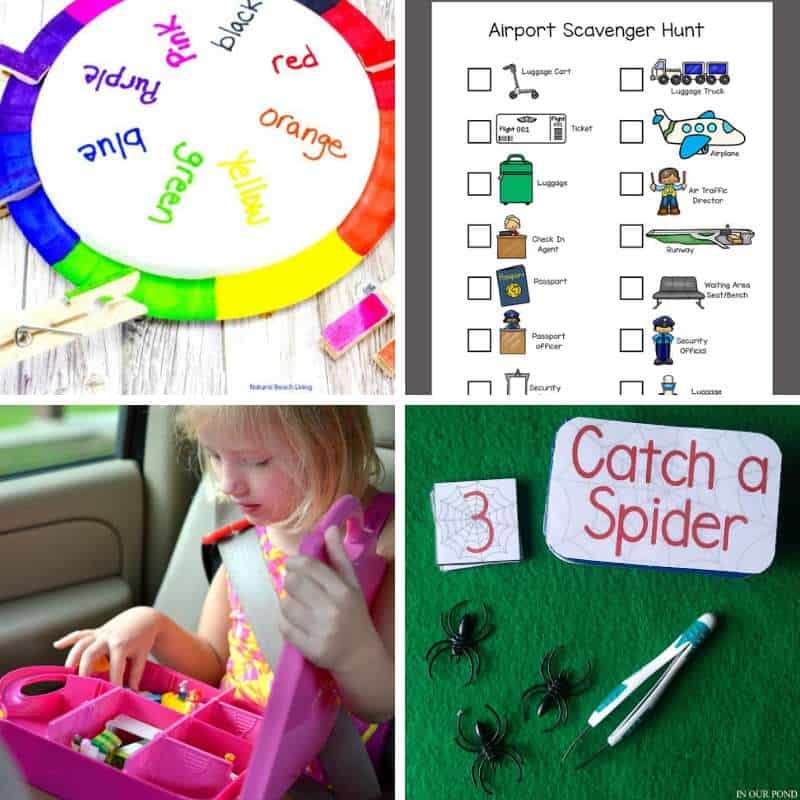 Color Matching Craft - Natural Beach Living
Airport Scavanger Hunt - Fun with Mama
On-the-Go Suitcase - Whats Up Fagans
Catch a Spider - Party Through the USA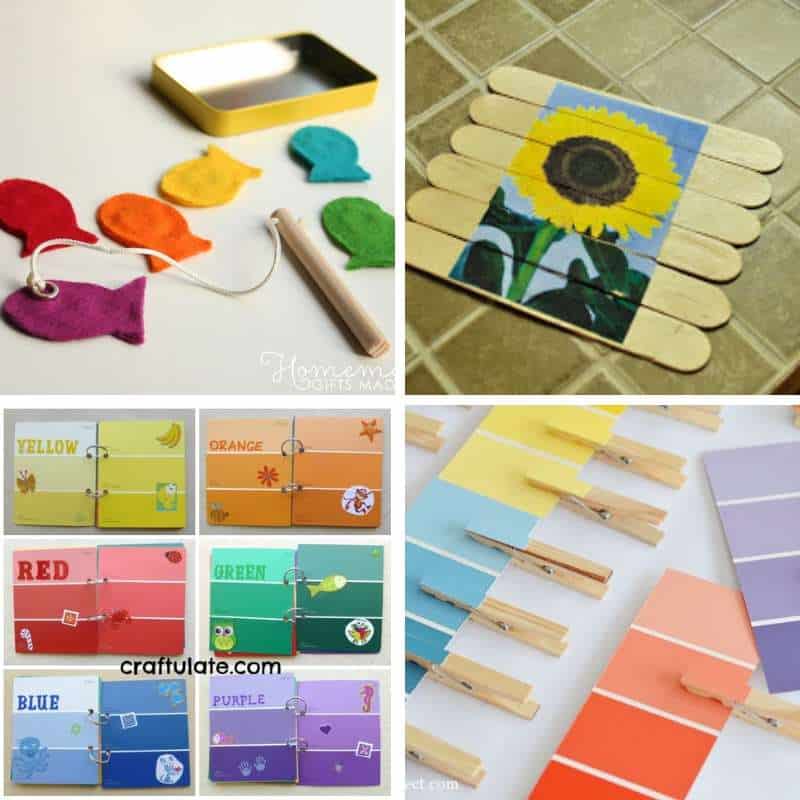 Fishing Toy in a Tin - Homemade Gifts Made Easy
Craft Stick Puzzle - Motherhood on a Dime
Homemade Color Book - Craftulate
Color Matching Swatches - One Little Project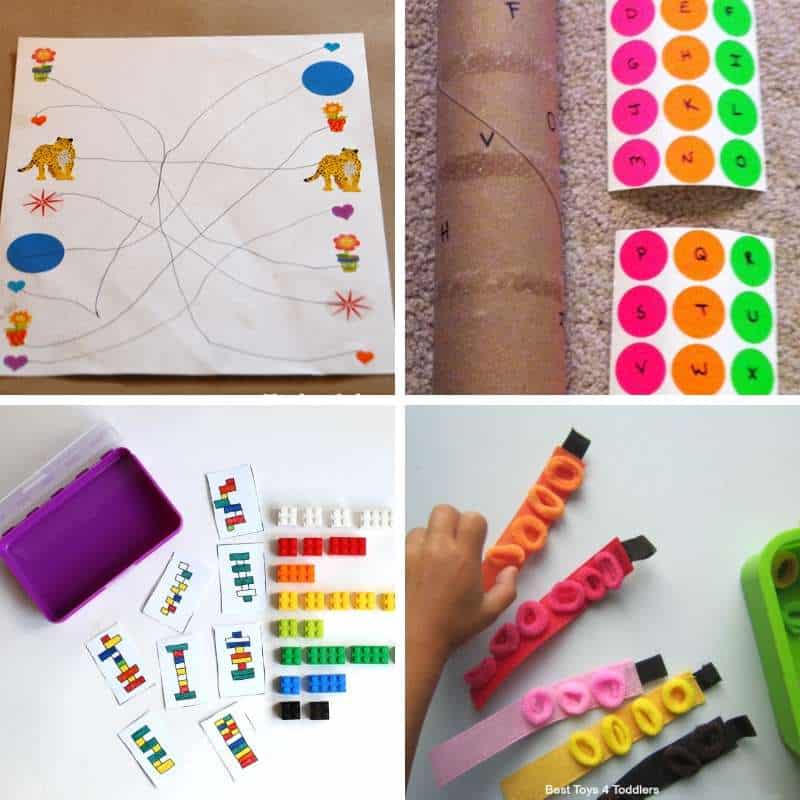 Matching Sticker Game - Tinkerlab
Matching Pole - Testy Yet Trying
DIY Portable Lego Kit - Fun at Home with Kids
Velcro Fine Motor Sorting and Matching - Best Toys 4 Toddlers
I hope you find these activities useful for keeping your toddler busy on a plane.
Some more posts that you might find helpful are:
Teacher Recommended Apps for Toddlers