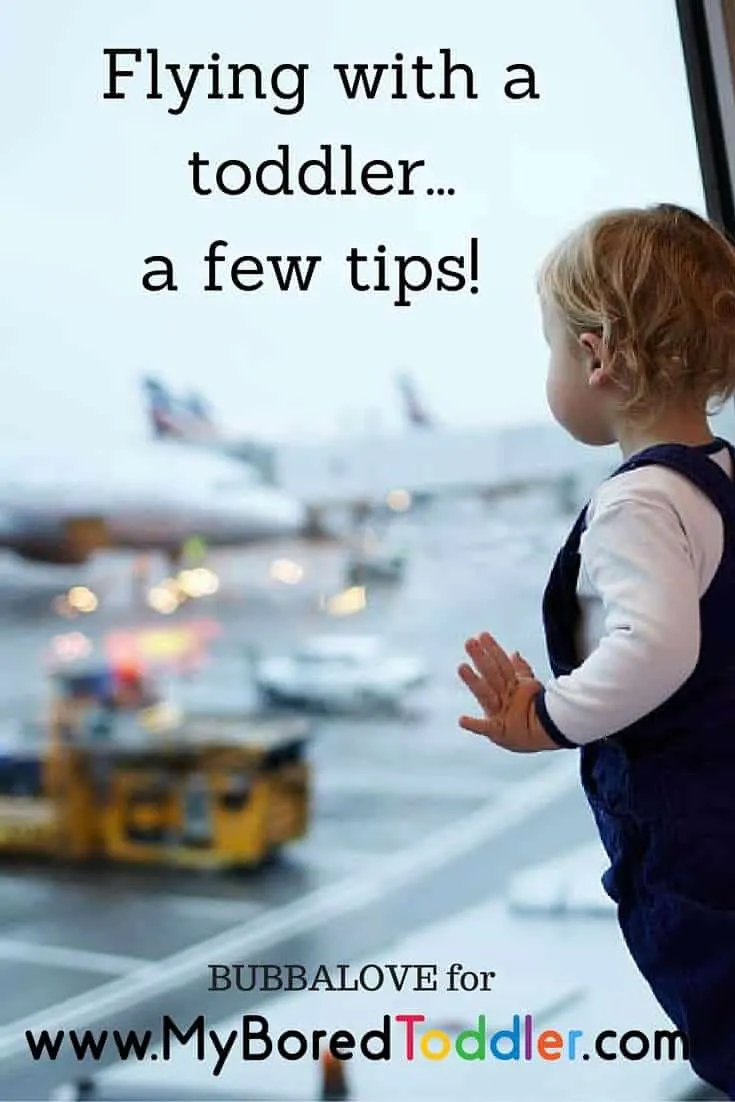 Travelling with toddlers can prove to be quite the interesting experience. It can also be very trying for mums who are not prepared. You will find that planning ahead for your airplane trip will make a world of difference.
Here are ten tips that will help you plan for your next trip
1) Prepare your toddler for your travels. As adults, we sometimes think it will be fun to surprise our child with things, only to discover that it was a bad idea. Surprising a toddler with a trip on an airplane may not be wise. You will probably find that you are best off talking about the experience beforehand.
Here's a fun way to explain the upcoming trip to your toddler:
Get a map, toy airplane, and pictures of whom or where you are going to visit. You may even want to get a picture of the inside of an airplane to show your child. Use these props to tell a story. In your story, you can talk about what it's like being inside the plane, how take-off and landing feels, and of course how much fun you are going to have.
2) Book an aisle seat. You don't want to have to climb over someone every time your toddler needs to get up.
3) Purchase a small travel bag for your toddler. Having their own bag will help them feel like an experienced traveler. With your help, let your toddler choose a few of their toys and books to pack in their bag.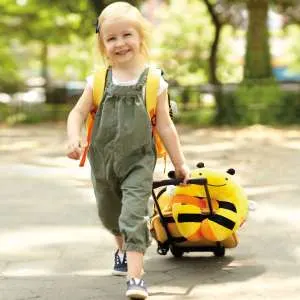 4) Buy a few new things for your toddler to have on the plane and wrap them. Be prepared to have one item for every fifteen-thirty minutes of travel. Some ideas are a new stuffed animal for nap time, stickers, and a notepad or book to put them in, finger puppets, a special surprise snack, and other travel size toys.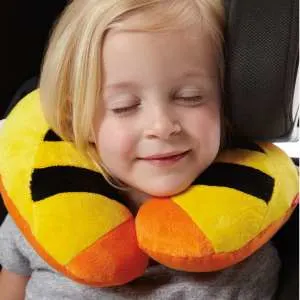 5) Keep your toddler busy by giving them tasks. Have them draw you a picture of the airplane, ask them to tell you a story, have them give you a puppet show. Be creative and interactive.
6) Bring a favourite pillow, blankie or neck-rest. Making sure your little one is comfy will make the flight a lot more comfortable for everyone involved. You can find many travel accessories that are perfect for toddlers in Bubbalove's travel products section.
7) Be sure to keep these projects to yourself. If you child knows what you have in store, it will be difficult for them to finish one before wanting to move on to the next. You are best off bringing them out one at a time as needed. If you don't get to them all, you will have them for your return trip.
8) Make use of electronics such as tablets and DVD players. Even parents who don't like their young children using electronics will make exceptions for air travel. If you have a DVD player, bring one of your toddler's favourite movies to watch on the plane.
9) Bringing snacks for the family is pretty much a given. Snacks that last, like an apple, will keep your toddler busy. If your toddler can chew gum, you may want to have some available for take-off and landing. The gum will help them clear their ears. Don't forget to bring a spill-proof cup, such as a Sippy cup. Spills on airplanes are not fun!
10) Take advantage of times when flight attendants aren't serving and walk the aisles with your toddler. Don't let your child go alone. Hold their hand and be there in case of turbulence.
Making use of these tips will surely help your trip go smoothly. What are some of your favourite tips for flying with toddlers? Please share them so other readers can benefit too!
If you're looking for more travel tips, this post about surviving long haul travel with kids should help!
Author Bio:
This article was written by Rachel Noonan, the owner and operator of the online kid's toy store – Bubbalove. Bubbalove deliver worldwide and offer free shipping on all orders about $50 for delivery in Australia.
If you want to keep your toddler busy makes sure you subscribe to our weekly newsletter and follow us on Facebook, Twitter, Instagram and Pinterest.
Other Activities your toddler may enjoy are: