Do you have a toddler that LOVES construction sites and all things that dig? These 10 construction themed toddler books are a must-read and are great to pair with our toddler construction activity ideas.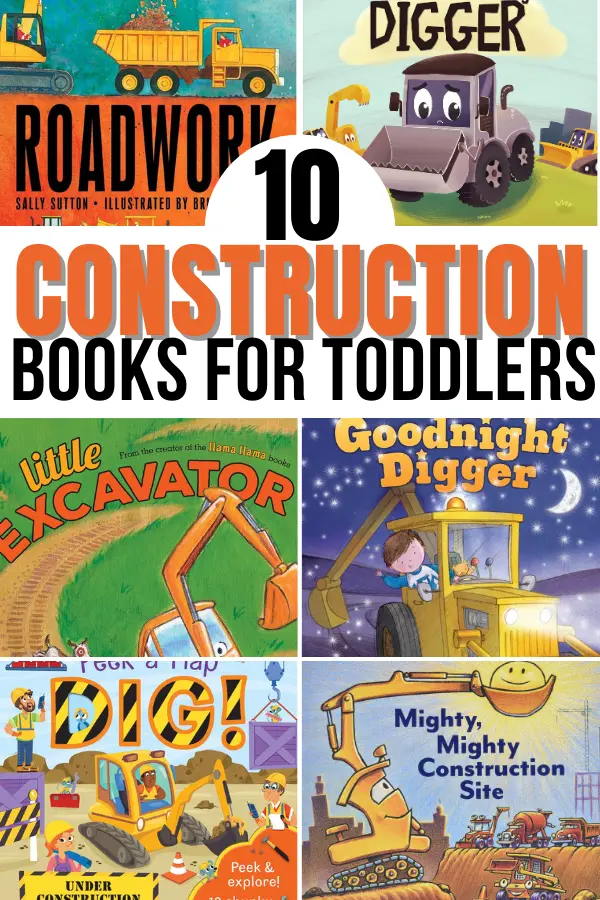 Construction Books for Toddlers

A construction theme is always popular with toddlers (you can see some fun toddler construction activity ideas here) and it's always great to get some quality picture and board books to match their interests.
These construction themed books for toddlers are highly recommended and a must read for any digger fan!
If you have any books to add let us know in our Facebook Group or over on Instagram - use #myboredtoddler and follow @myboredtoddler so we can all see.
Mighty, Mighty Construction Site
There's a reason that this picture books has been #1 on the New York Times bestseller list for many, many weeks and is a favorite with teachers and early learning educators around the world. Available HERE on Amazon
As much as we love the original you'll also like to check out some of the others in the series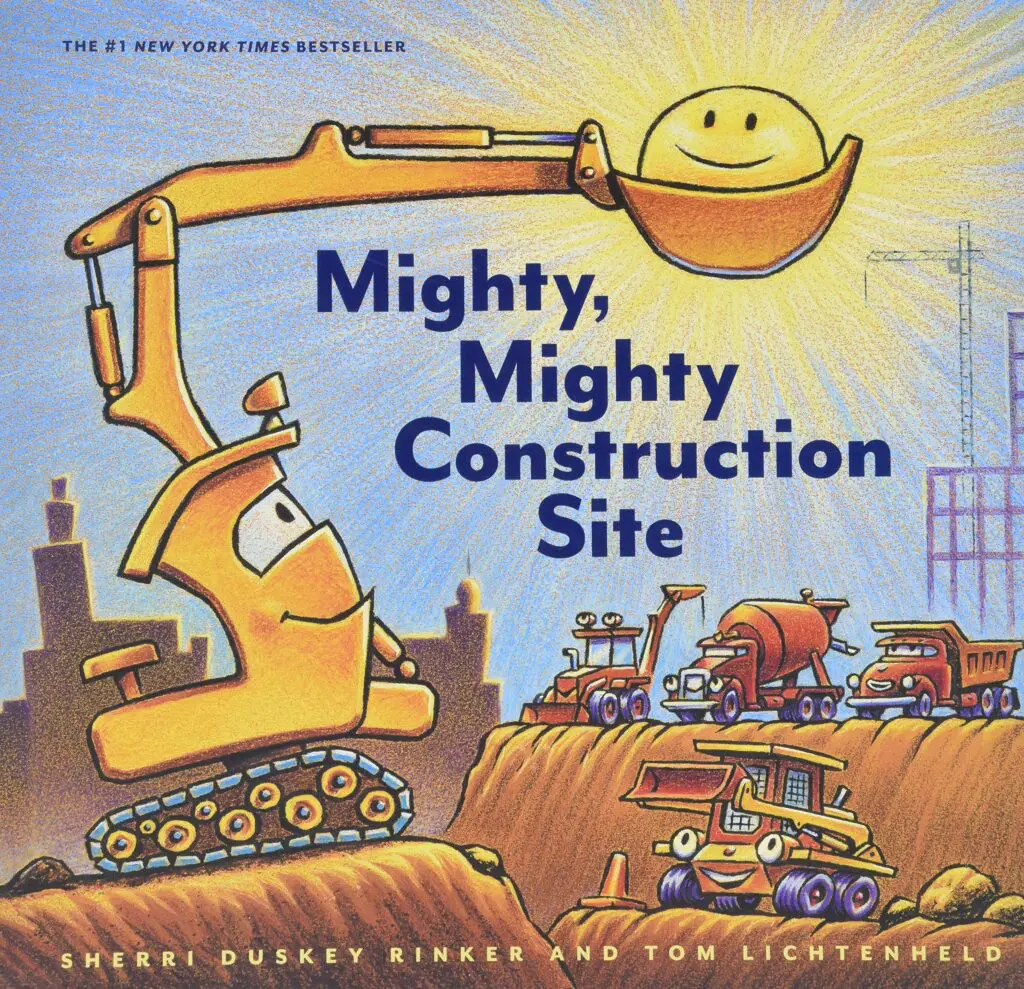 Ok, so technically this is part of the Construction Site series but I love this one so much it gets its own mention. In this book, there is a female character - Kid McGear! Available HERE on Amazon

You'll notice that most of these books focus on rhyming which is a great skill for the toddler & preschool age group. You can read more about different ways to teach rhyming words here.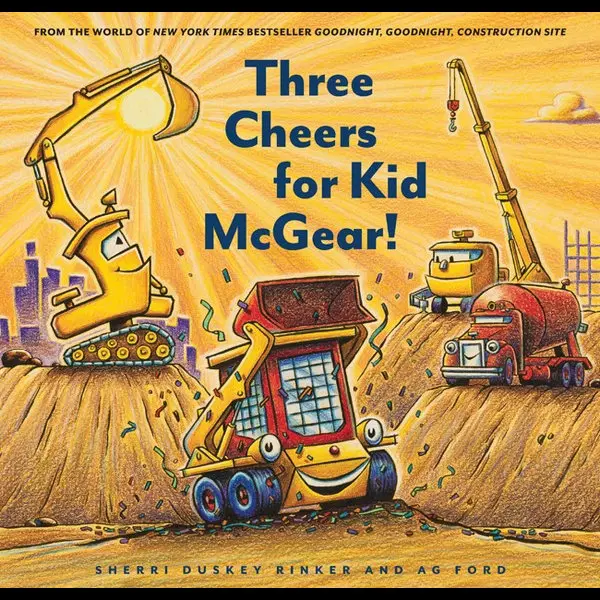 If you love the Llama Llama picture books then you'll love Little Excavator from the same author. With rhyming text and great pictures, this one is perfect for read alouds with toddlers and younger preschoolers. Available HERE on Amazon.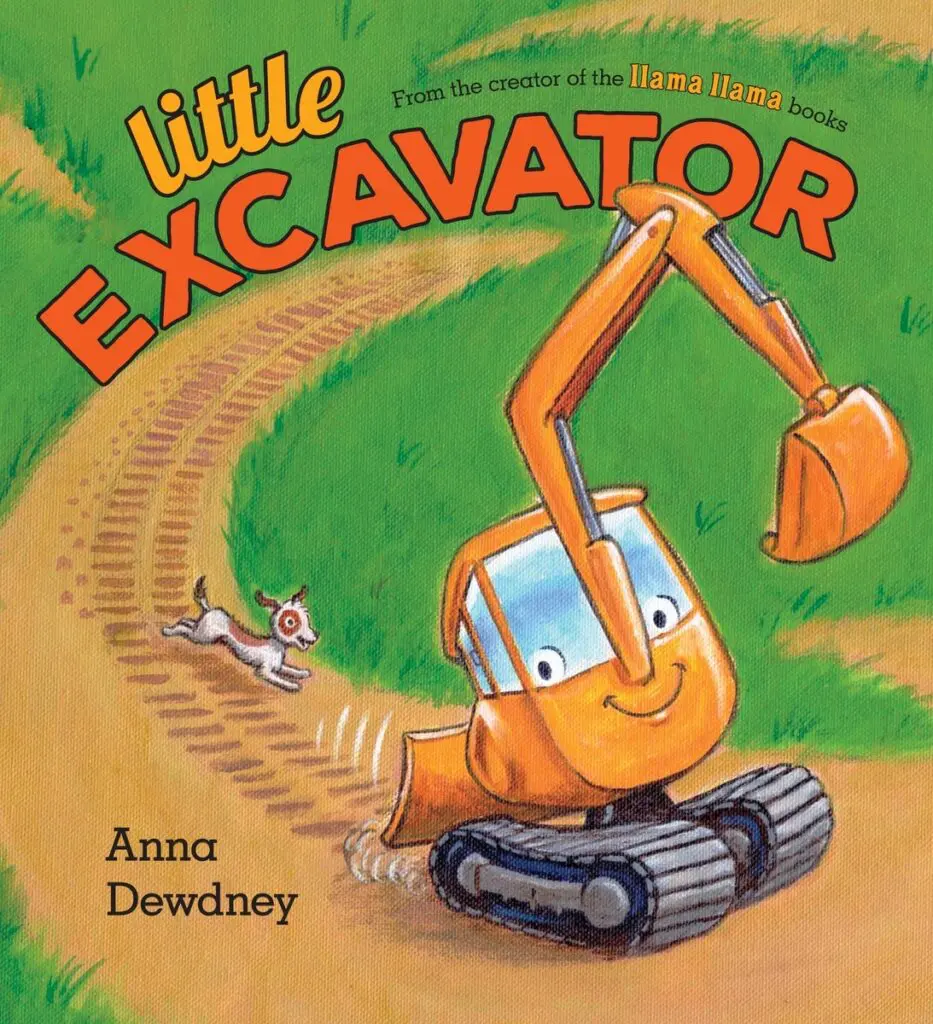 Where Do Diggers Sleep at Night?
If your toddler has ever wondered what happens to all the construction trucks and equipment at night then this is the book you need! Another great toddler picture book and one that will be read over and over again. Available HERE on Amazon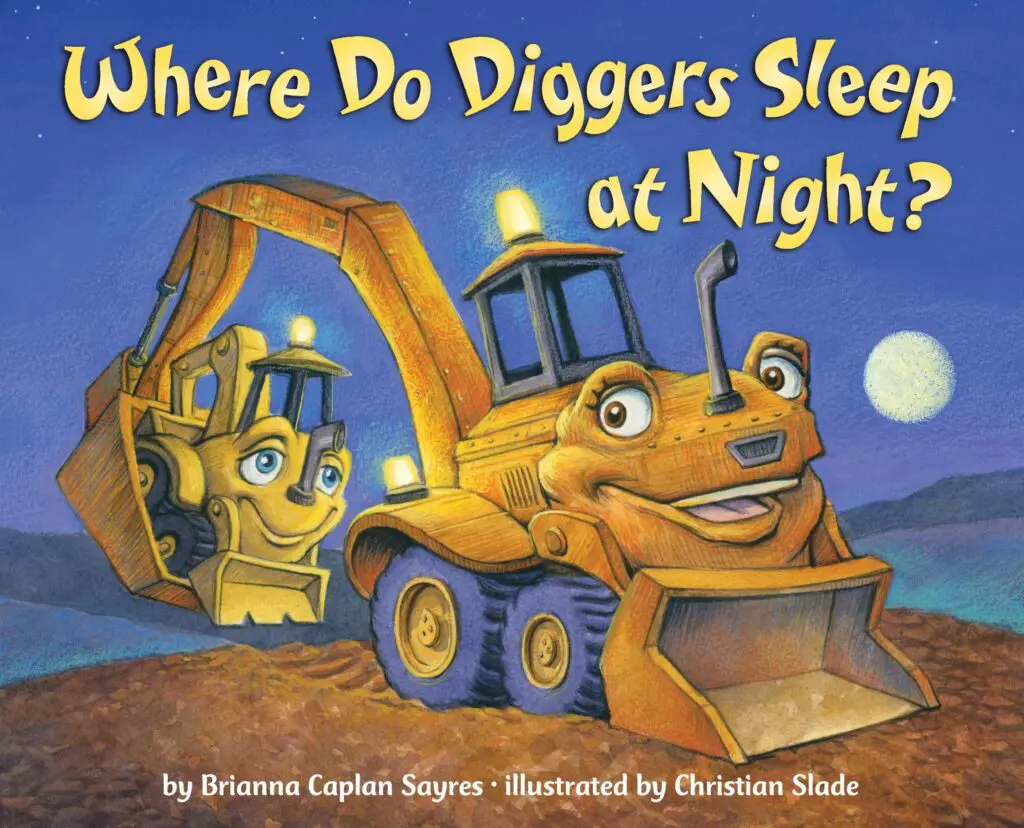 "Load the dirt. Load the dirt. Scoop and swing and drop. Slam it down into the truck. Bump! Whump! Whop!"
Such a catchy book with easy repetition and rhyme for the little ones to join in with. A great construction picture book to have in your collection. Available HERE on Amazon.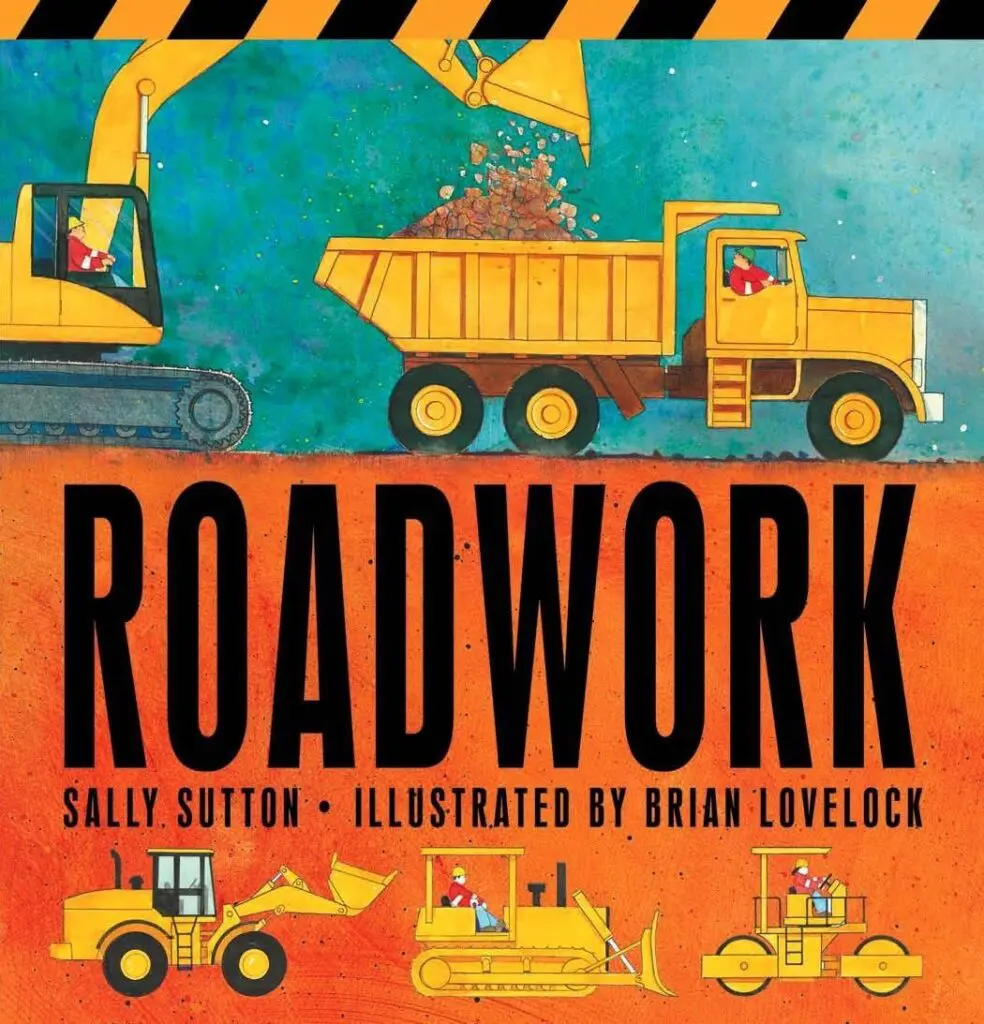 For the babies and under 1 year olds, I really love a lift the flap book. It's a great way to get them involved in the reading process. Dig has some simple facts about different construction vehicles and is a sturdy board book - great for little fingers! Get your copy HERE on Amazon.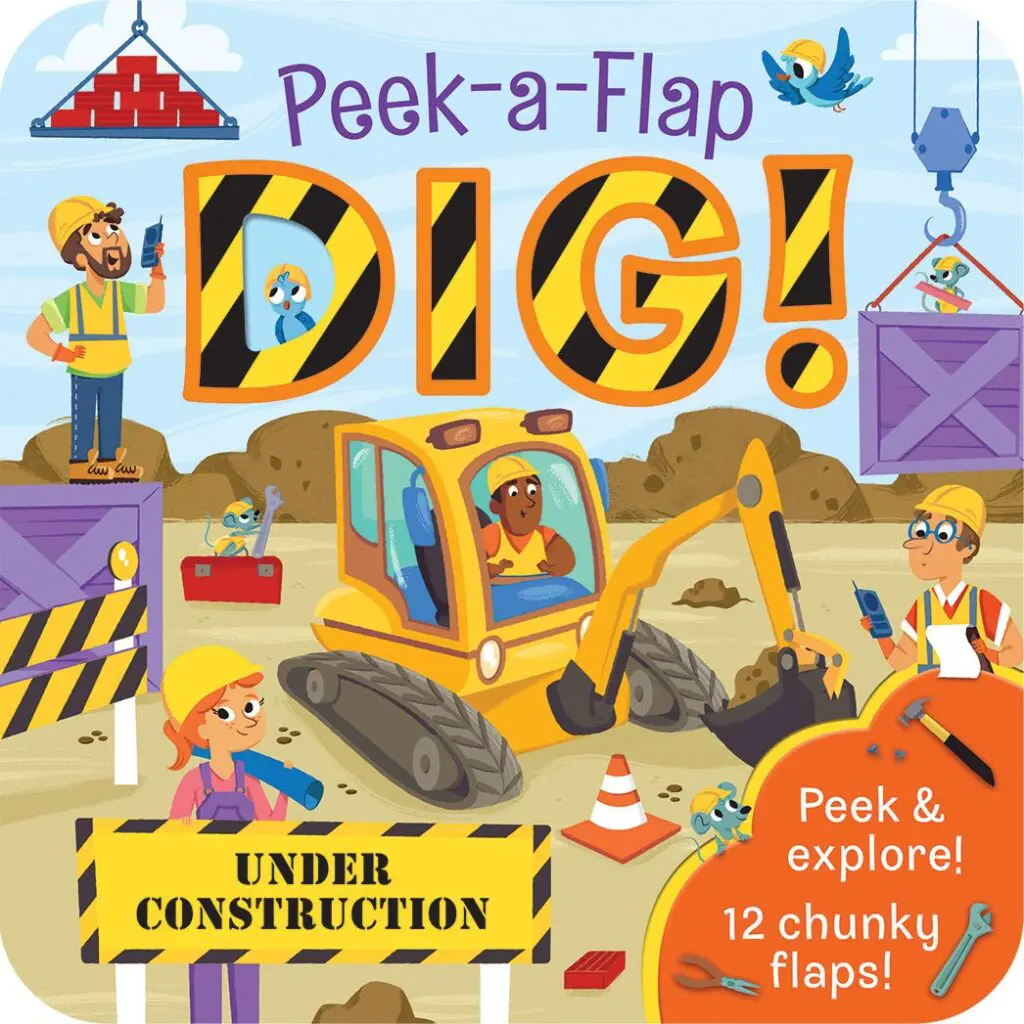 Pete the Cat - Construction Destruction
If you're a Pete the Cat fan then you can't go past this one. When Pete finds a playground is in bad shape, he calls in construction workers and cement mixers, backhoes, and dump trucks to build the coolest playground ever. Get your copy HERE on Amazon.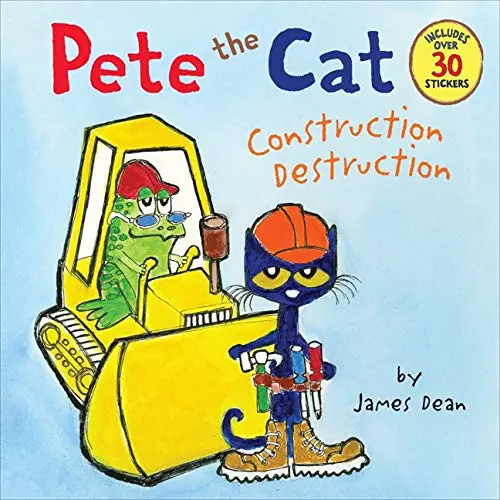 I always recommend including simple non fiction books to toddlers - it's a great way for them to learn about the world around them - you'll find they'll also love learning some fun facts about the diggers and trucks that they love. This book is full of real life photos in bright colors. The DK books are always great quality and this one is perfect for the toddler age group. Available HERE on Amazon.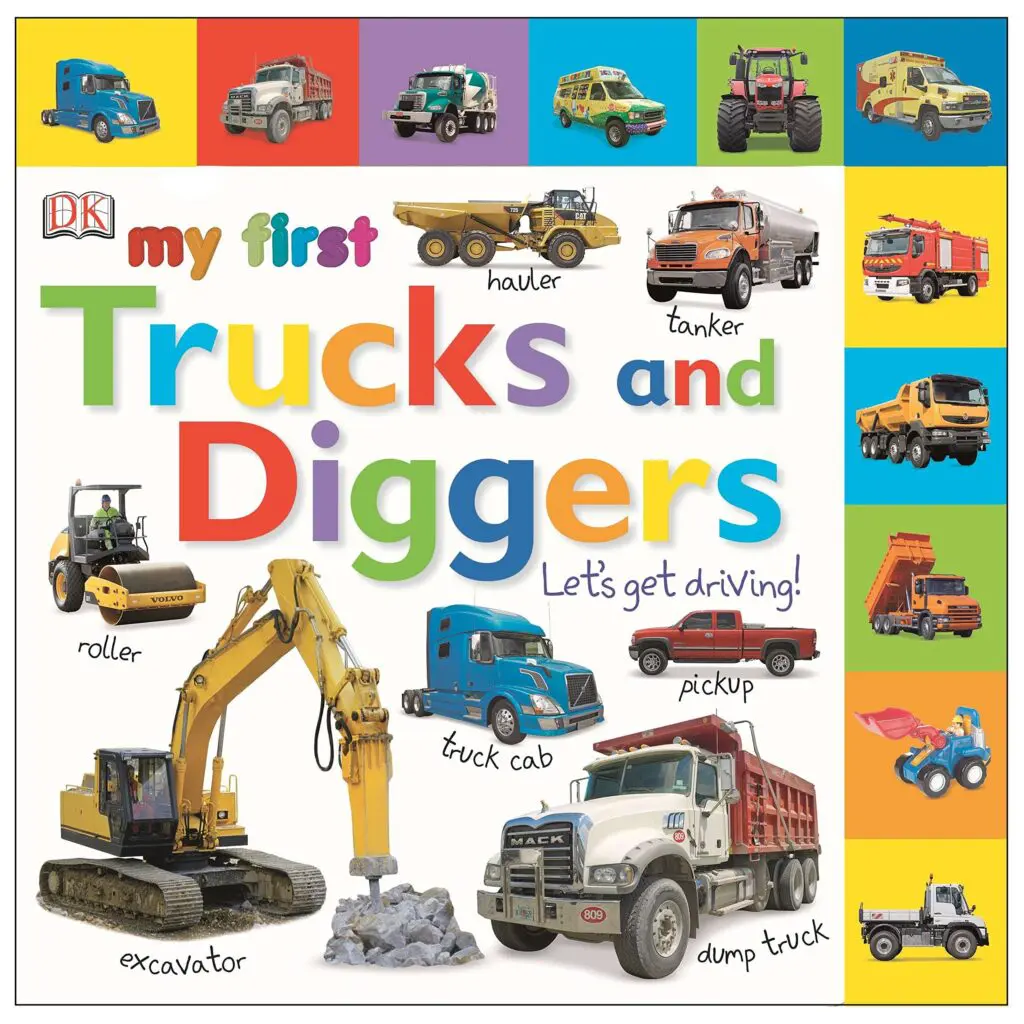 This book is the perfect bedtime book for digger fans. n Goodnight Digger, kids can say goodnight to planes, trains, big "diggers" and more. The illustrations in this book are beautiful and one that is sure to become a 'read it again' favorite! Available HERE on Amazon.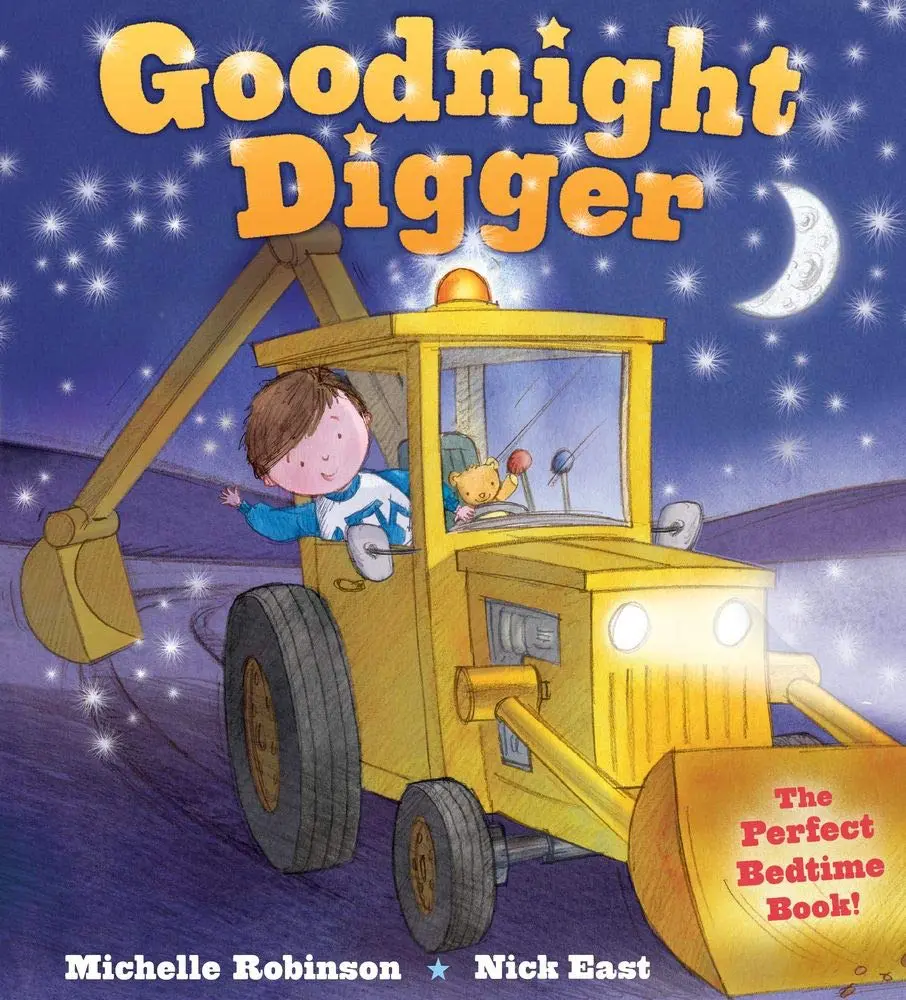 The Little Gray Digger is an easy to read children's book about self-love, inclusion, friendship and diversity that teaches your little ones that it is OK be different, and to embrace what makes them unique and special. I loved reading this to my preschool class - it's a really sweet book with some lovely themes embedded in it. Available HERE on Amazon.