You are going to LOVE this Winter themed Lego Puzzle! This is such a fun Winter toddler activity and has become a quick favorite in our household! I say Lego, but we actually used the larger Duplo size blocks that I'm sure most of you will have at home already.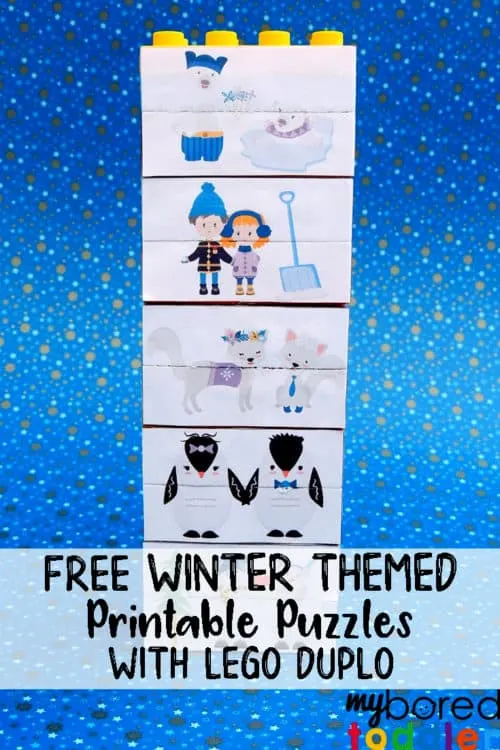 Winter Themed Lego Duplo Puzzle

Earlier this week I tried to secretly go to out to the storage room to get an old sleeping bag for our baby. I do it secretly because this is the room where we keep our toys and materials for rotation. If I bring my 3-year-old with me it always ends up in a discussion, a mess or old toys lying everywhere around the house.
So I quietly sneaked out of the living room where my 3-year-old was playing with her daddy. But when I slowly crept up the stairs the typical noise of old wood gave me up.
My three year old sprang to the storage room and as expected she started exploring the shelves with our Montessori materials.
"Here it was!" She happily exclaimed, holding a bug Lego puzzle I made for her months ago. Only, it was semi-destroyed and it wasn't possible to distinguish what was in the photos.
"But mama I love this puzzle. I really wanted to play with it" She cried and cried. I tried to comfort her and offered to do something else offering her other things off the shelf. And somehow I ended up promising her to make her a new one.
If you've never made a Lego puzzle before, they're really easy and you'll definitely find yourself making more than one!
How To Make A Winter Themed Lego Duplo Puzzle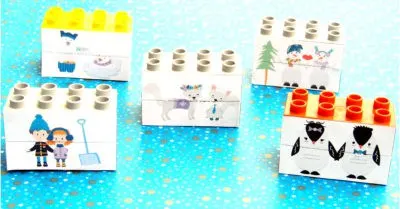 Since my daughter has a little obsession with everything winter at the moment (we've been doing so many Winter activities) I decided to make this puzzle winter themed.
What you need to make a Winter themed Lego Duplo Puzzle
To make your own puzzle you need
Instructions to make a Winter Themed Lego Puzzle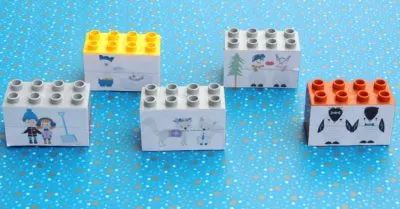 Step 1. Download and print the winter-themed Lego puzzle
Step 2. Put together 2 pieces of Lego Duplo for each Puzzle (there are 6 puzzles in the printable)
Step 3. Cut the pre-drawn rectangles and paste each of them into the 2 pieces of Lego Duplo using Scrapbooking tape.
step 4. Cut the picture in the middle (where the 2 pieces are joined together) using a scalpel
That's it. Invite your toddler to play with the puzzles.
3 Skills Toddlers Can Develop With Winter Themed Lego Duplo Puzzles
Puzzles are a fun way to develop problem solving skills as children look for the right pieces to match and complete the puzzle.
Children develop rational thinking when they are doing puzzles.
With these Lego Duplo puzzles, your toddler will be working on fine motor skills and eye-hand coordination as they put the two pieces together.
How will you play with these?
Have you ever used Legos for learning activities? Share your ideas with us in our Facebook group.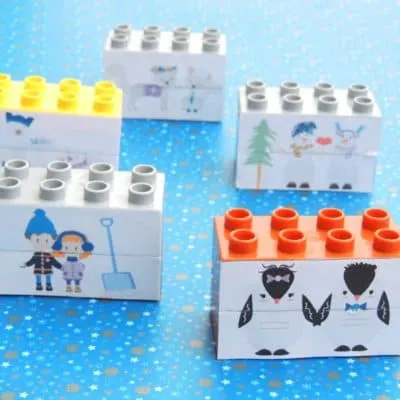 If you loved this activity you will also enjoy: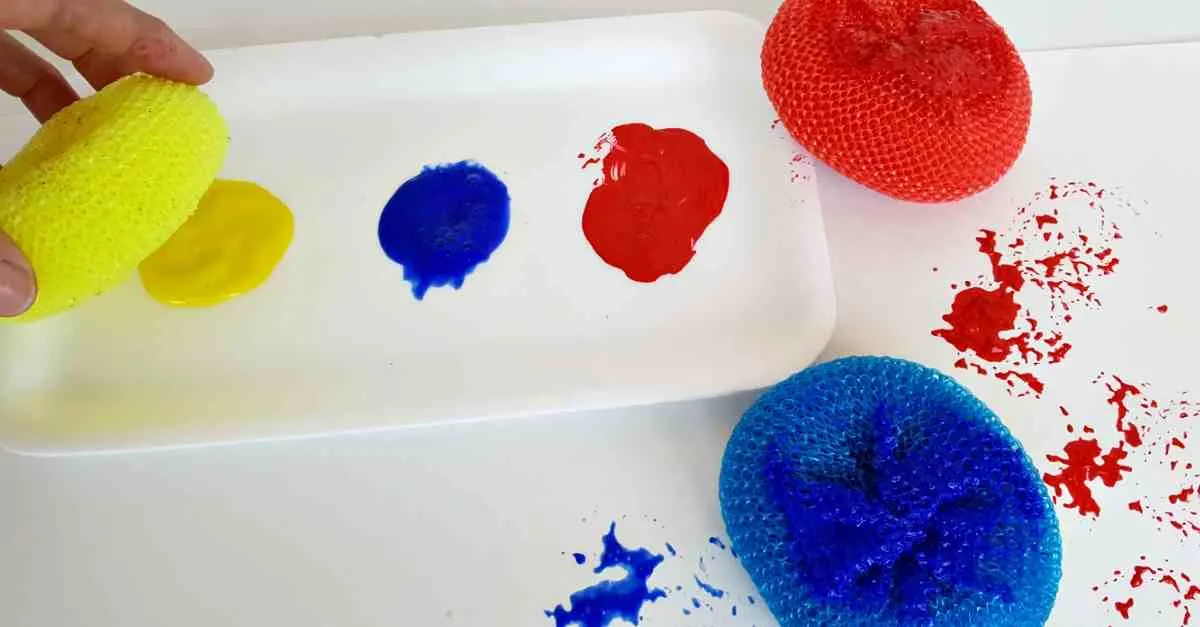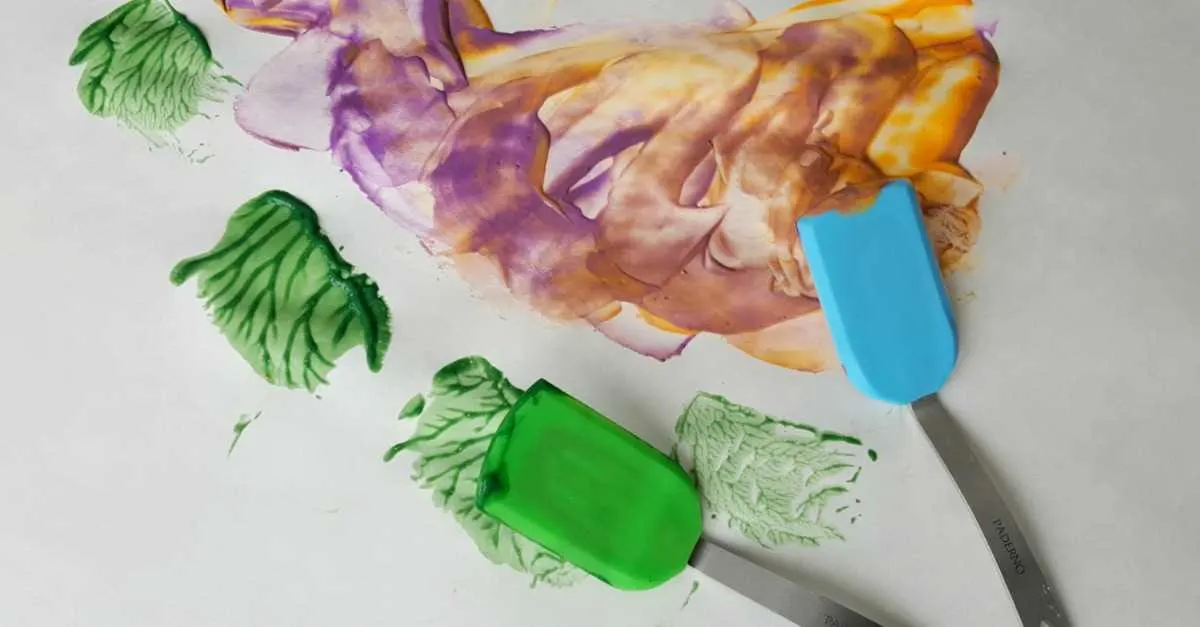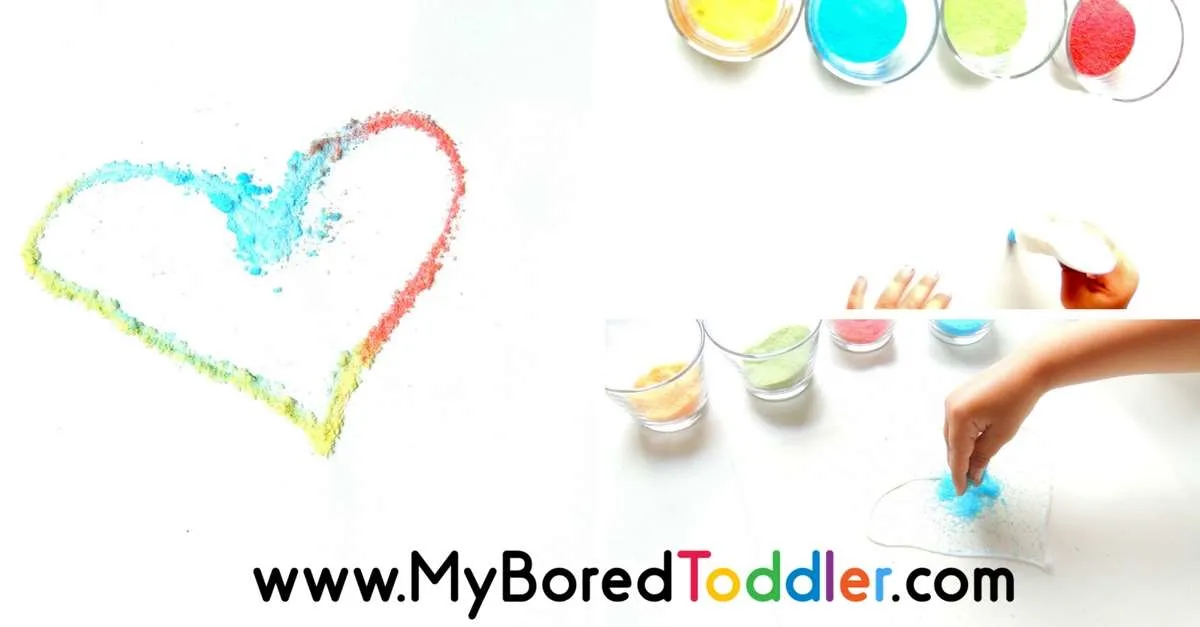 If you want to keep your toddler busy makes sure you subscribe to our weekly newsletter and follow us on Facebook, Twitter, Instagram and Pinterest.
About the Author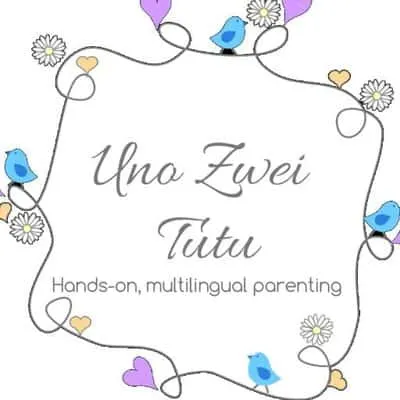 Isabel Arango is the owner of Uno Zwei Tutu - a multilingual parenting website full of great toddler and preschool activities, with a hands on Montessori approach. You can follow Isabel on Instagram, Twitter, Facebook and Pinterest.