Thank you to everyone who has signed up for our 7 day Easter craft and activity challenge. We can't wait to get started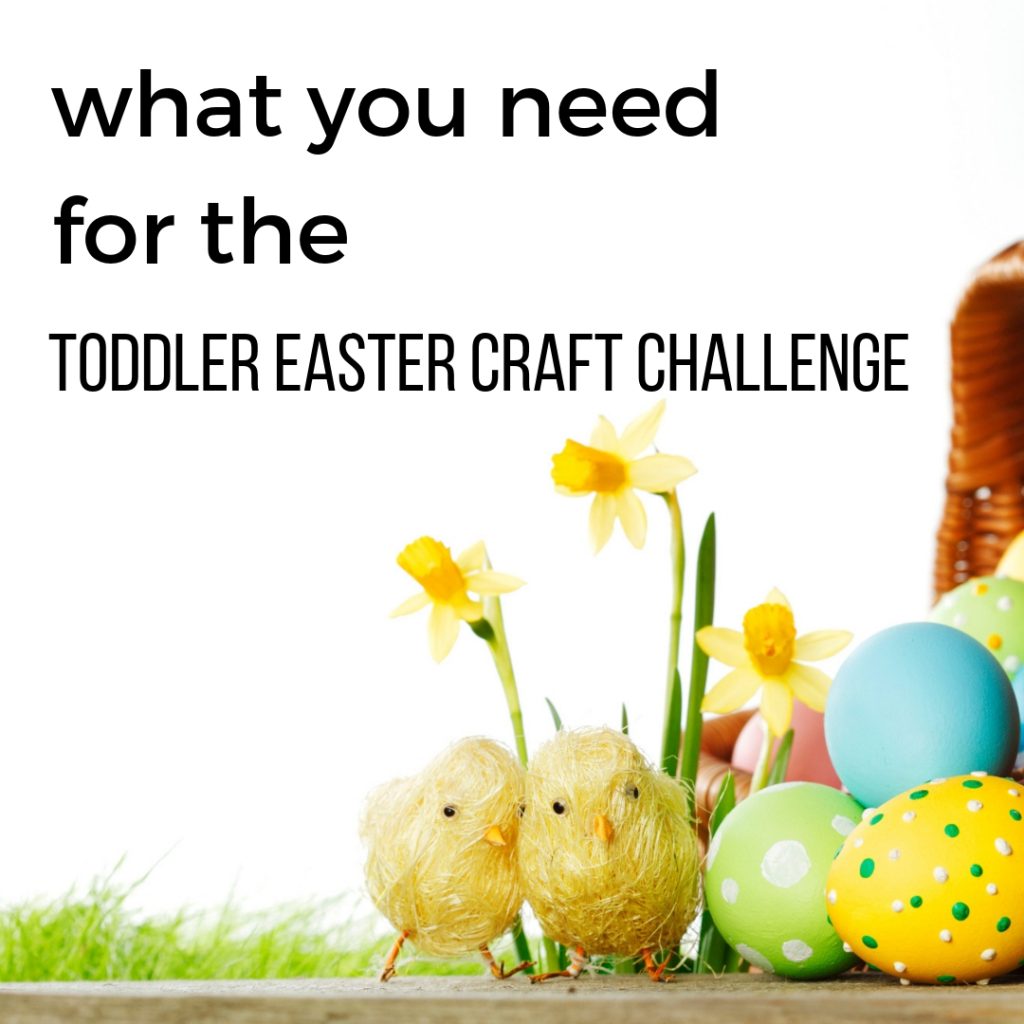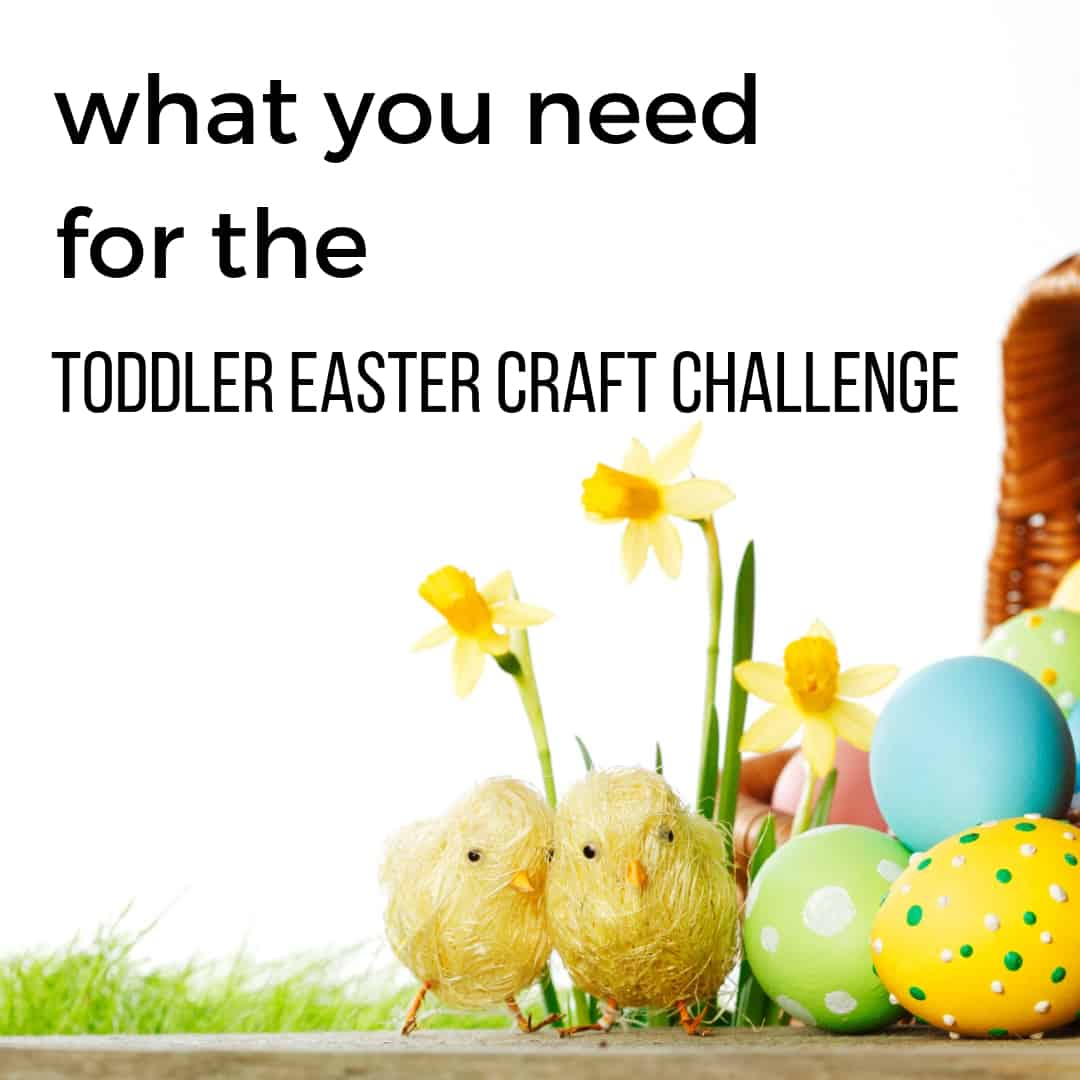 If you haven't already signed up there's still time to do so HERE. For everyone else, we're due to kick off the challenge on Wednesday and I've put together everything you need to get your toddler involved in some fun and simple Easter crafts and activities.
The idea of this challenge is to keep things simple and inexpensive. I don't want you to go out and spend a fortune. There's a good chance that you have many of these items (many are from my basic resources list), and remember that you can always improvise and substitute items. Your kids won't care if you use a different color paint or the wrong type of paper.
The other thing to remember with this Easter challenge for toddlers is that we are focusing on the process. That means we want your toddlers to be as involved as possible in the activities. This means they're much more likely to be engaged in the activities and have fun, but less chance that they'll look 'pinterest worthy!' It's about having fun though!
I'd love to see your photos during the challenge so make sure to share them in our Facebook group and on Instagram (tag @myboredtoddler and use #myboredtoddler)
What you need for the 7 day Easter Craft and Activity Challenge
(if you're an Amazon shopper you can find the whole list on Amazon HERE).
How will the Easter Craft Challenge work
Each day you will receive an email with that day's challenge. When you've completed the activity we would love to see pictures! The Facebook group will be a great place to support each other and share what we've been doing.
Keep an eye on your inbox tomorrow as we get started!
In the meantime why not grab some great toddler Easter books like these ones. It's always great to incorporate a book into activities and any excuse to read is a good one!