We've found the best Easter books for toddlers - board books and picture books that are perfect for under 5's.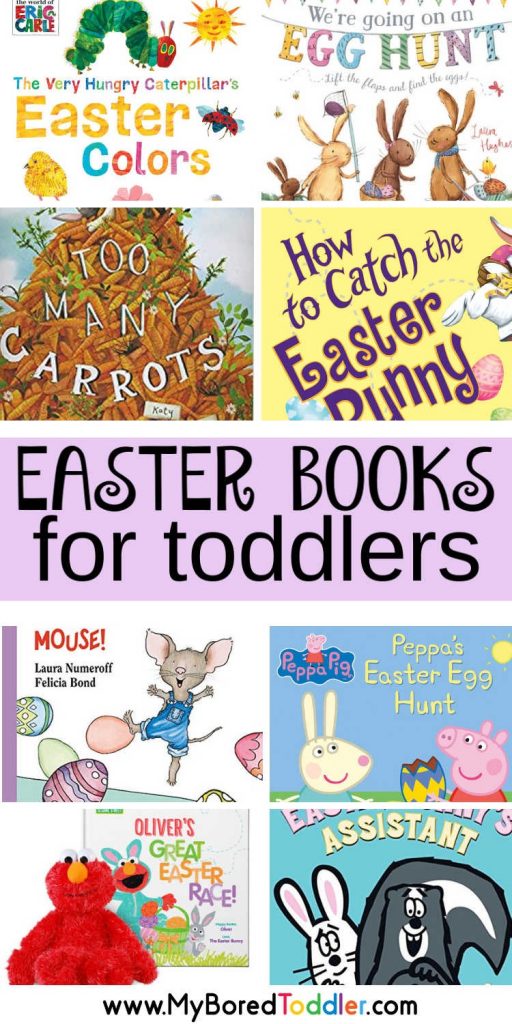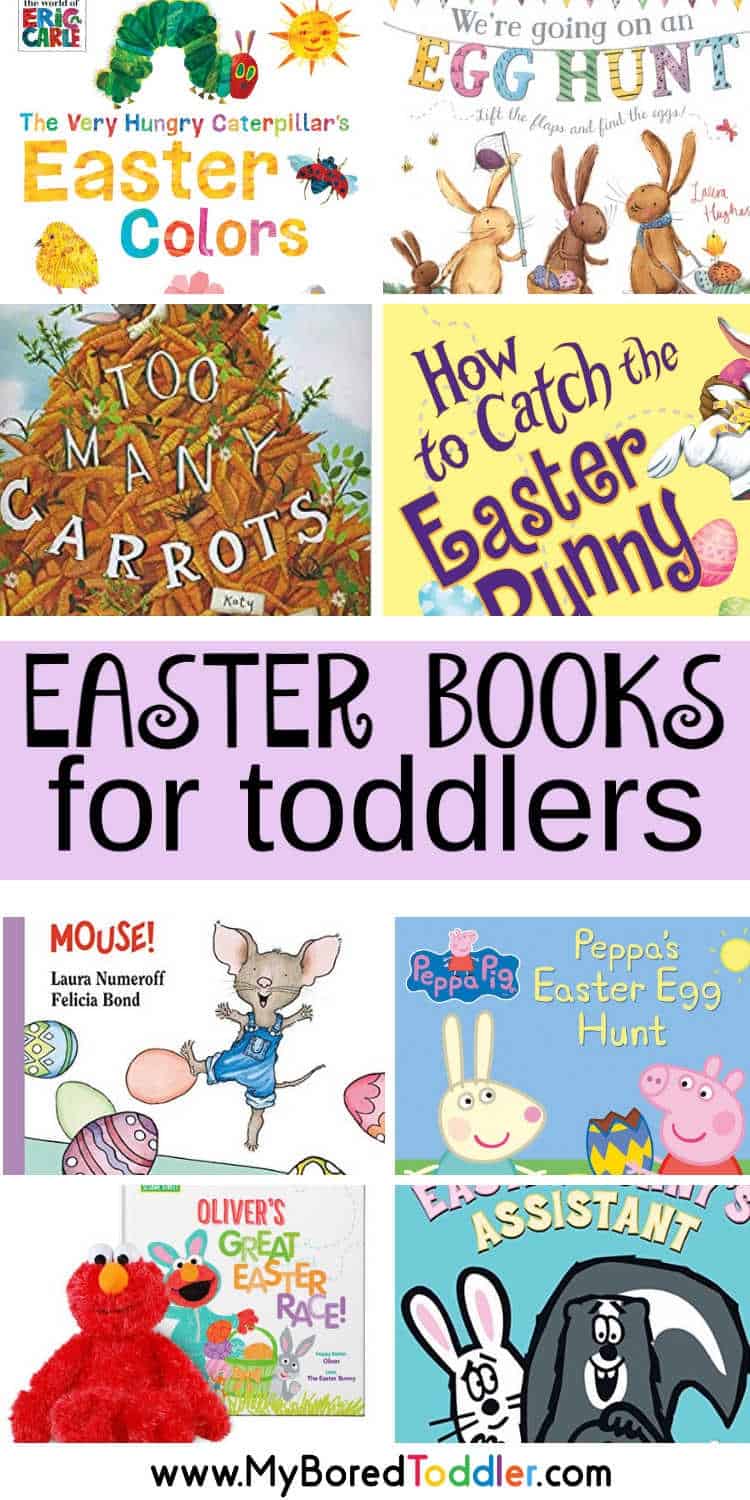 Easter Books for Toddlers
We are loving doing all of the Easter crafts and activities that are around at Easter time, and it makes perfect sense to get some Easter books to go with them all. As with any special occasion, I like to see this as an opportunity to go to the library or the shops and stock up on Easter themed books. There are some lovely toddler Easter picture books and board books around and to make it easier I've put together a list of some of my favorites.
The Best Easter Books for Toddlers
We're Going on an Egg Hunt - Laura Hughes
In the style of We're going on a Bear Hunt, this book joins a family of bunnies as they set off on an exciting lift-the-flap Easter egg hunt. Toddlers will love opening the flaps and looking for the Easter eggs hidden throughout the book. There are 10 eggs to find and count and a few fun surprises too! You can get this book HERE on Amazon.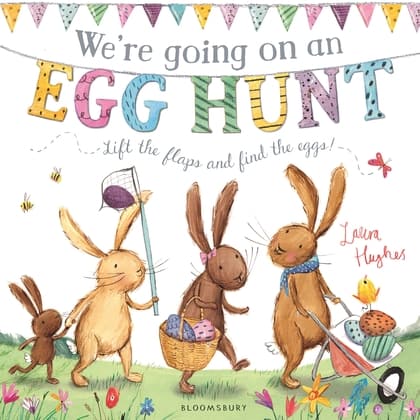 How to catch the Easter Bunny - Adam Wallace & Andy Elkerton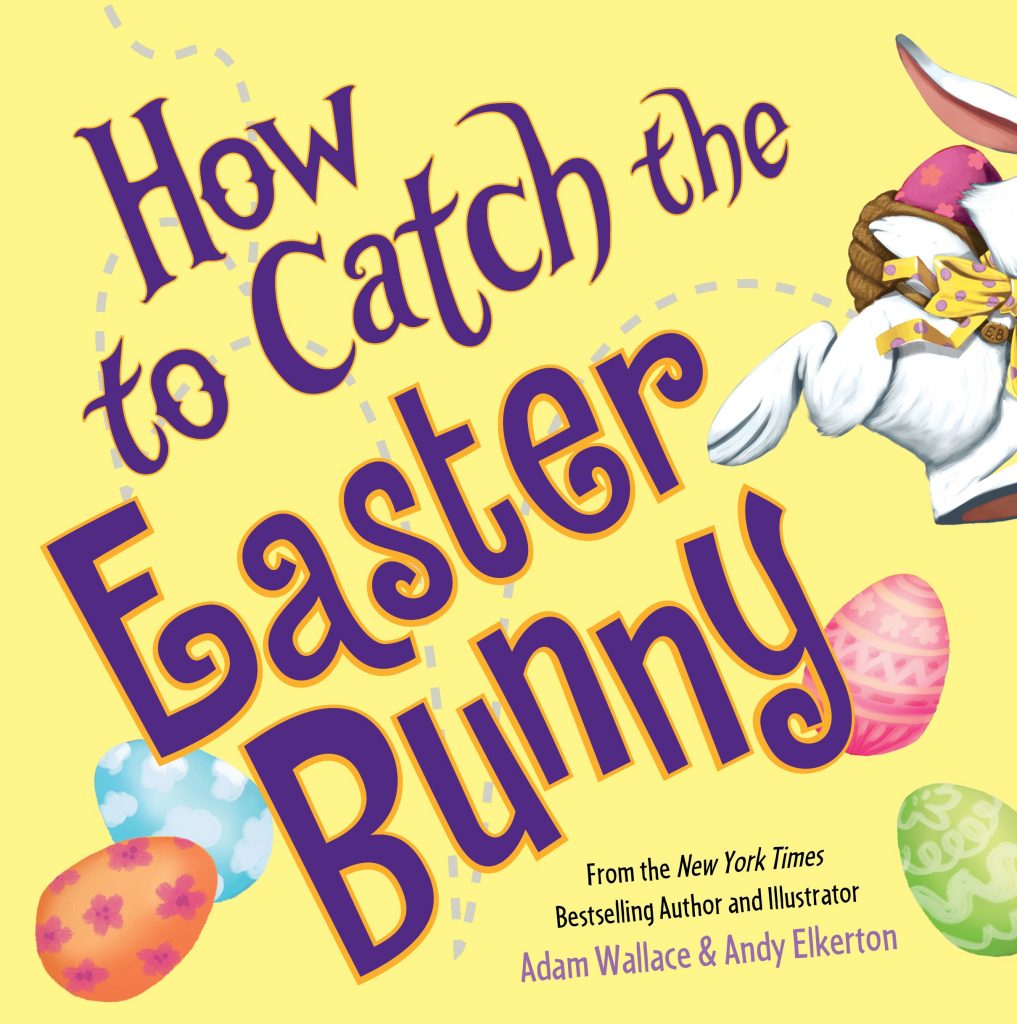 As an Australian, I'm partial to an Aussie author and this one is an Easter hit around the world (it was even read at the White House's Easter Egg Roll), along with being a New York Time's best seller. It's a very cute book that your toddlers will love. It has everything you want in a picture book - gorgeous pictures, catchy rhyming and a fun, captivating story. You can get this book HERE on Amazon.
The Very Hungry Caterpillar's Easter Colors - Eric Carle
It seems Eric Carle has a book for every occasion now and this Easter book doesn't disappoint. In the same lovely style you would expect from this author, this is a great companion to the classic story. This book is perfect for the younger toddlers. You can get this book HERE on Amazon.
Happy Easter Mouse - Laura Numeroff & Felicia Bond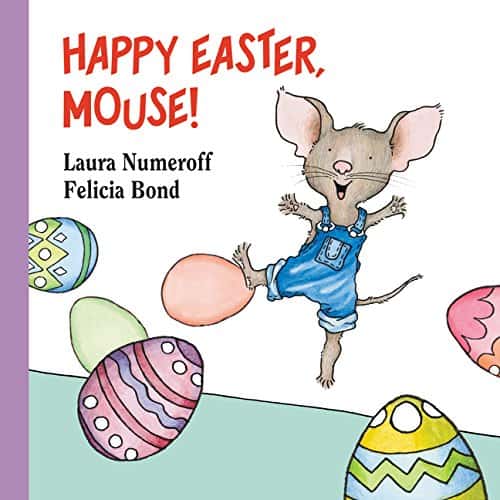 From the same series as 'Give the Mouse a Cookie' comes this lovely Easter version of the book. Who is hiding eggs in Mouse's house? Get your copy HERE from Amazon
Too Many Carrots - Katy Hudson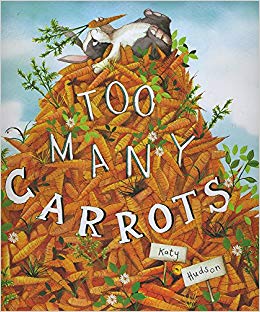 While this book isn't technically an Easter book it's too cute not to add to the list. Another best seller and one that has a lovely story of friendship. While I'm a huge fan of the library, this is a book that is great to add to your home collection and read over and over again. You can get it HERE from Amazon.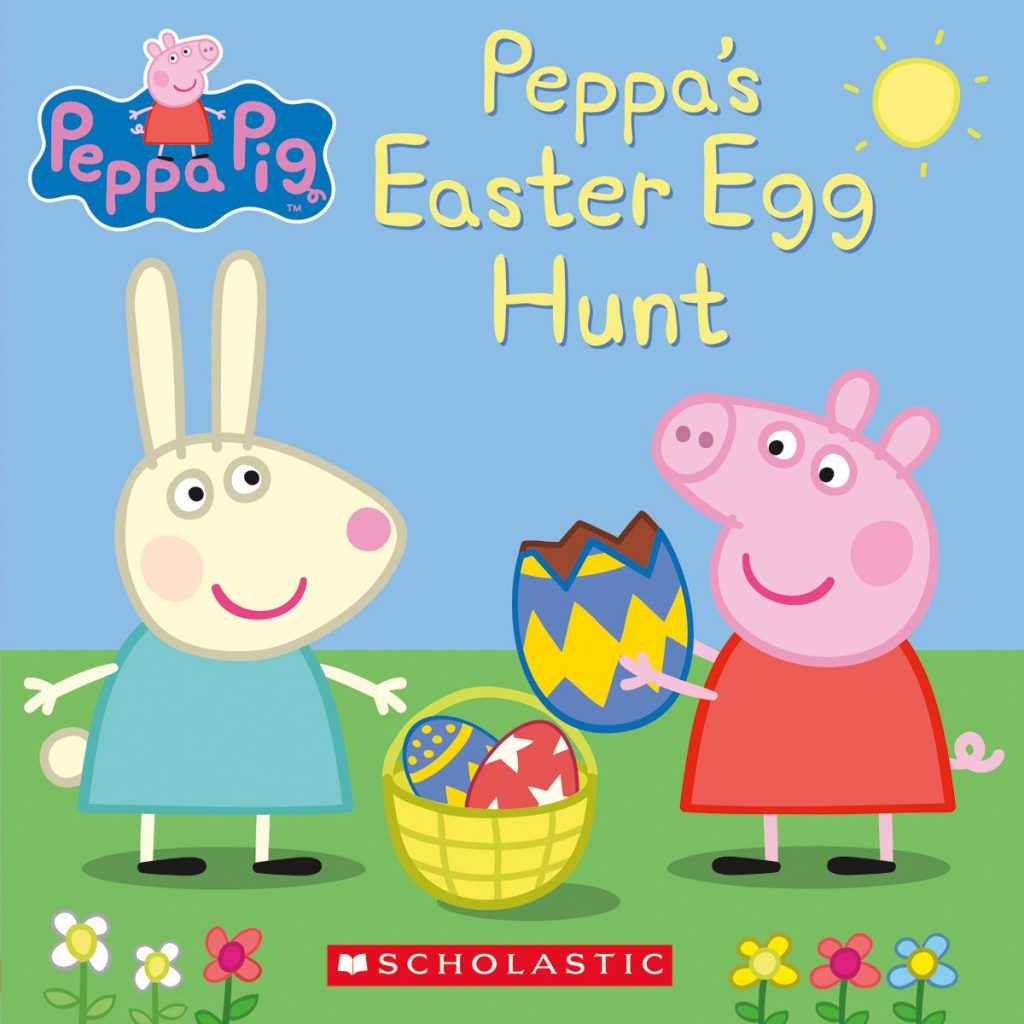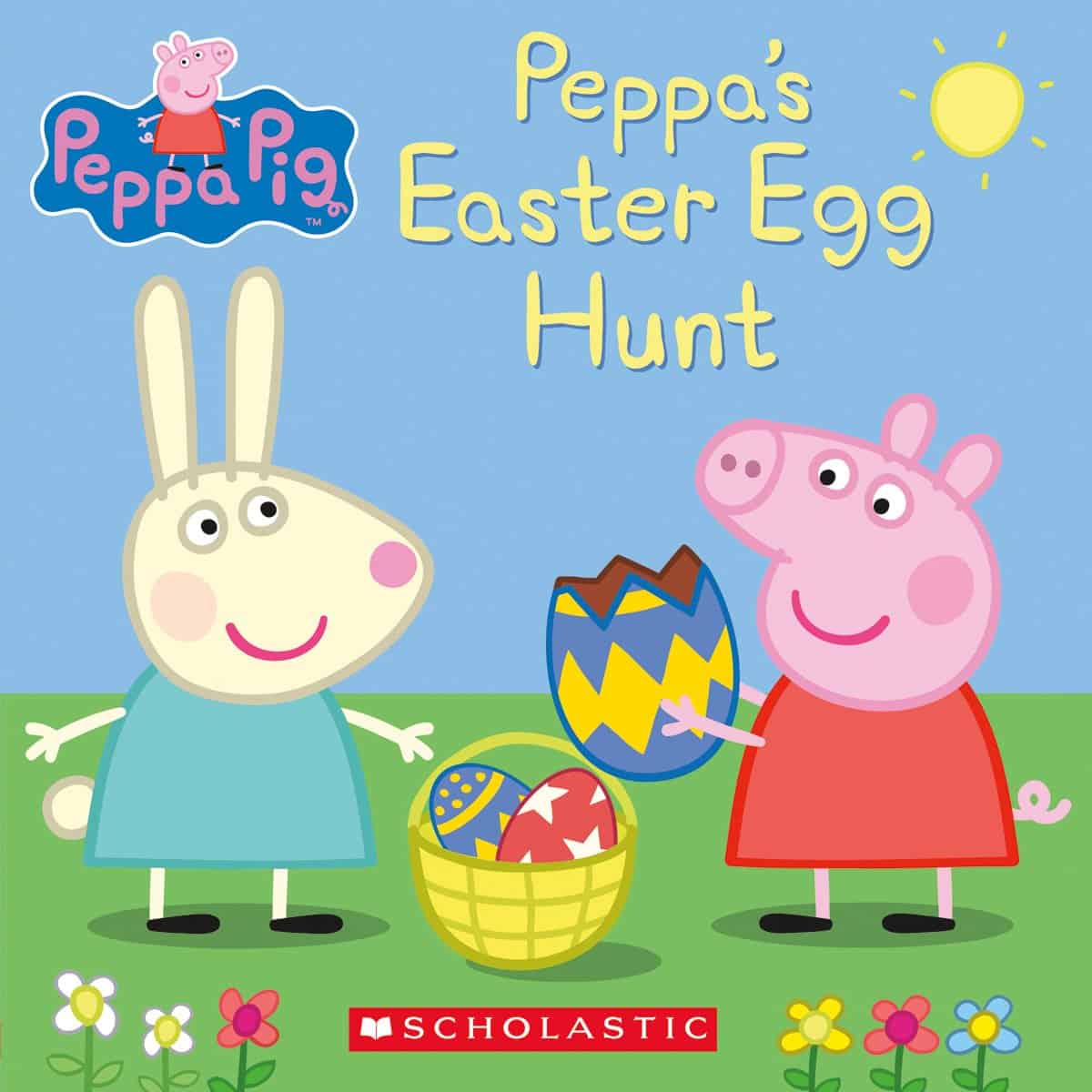 I know this isn't going to be the best book you'll ever read, but your child will LOVE it. That pig seems to captivate anyone under 4 years old whether we like it or not. They really will enjoy this Easter themed version and you can get it HERE on Amazon.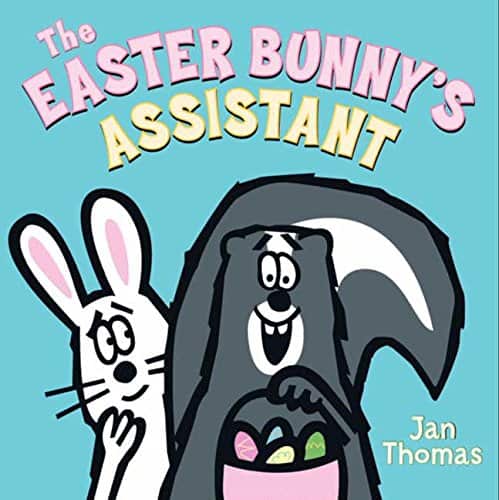 What do you get when you put a bunny and a skunk together? A really fun toddler Easter book! This is a very cute story that is a hit for this age group. Not your traditional Easter tale but a fun read. This is on the must read Easter list of most early childhood teachers I know. You can get this book HERE on Amazon.
The Great Easter Race - A personalized Sesame Street Book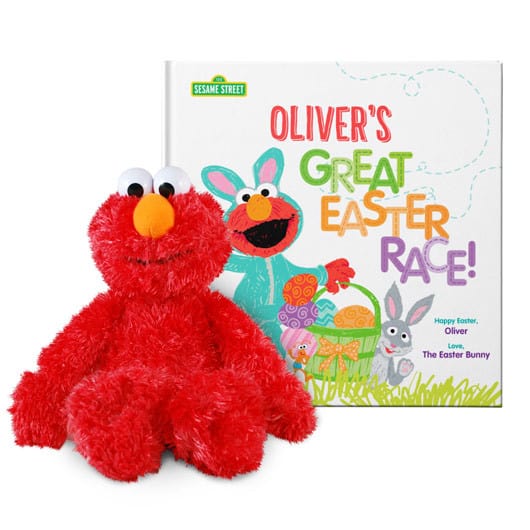 Your toddler will LOVE seeing their name in this Easter book. You can get a personalised copy of the book HERE. These books make a beautiful gift as well - I always like to gift them to my nieces and nephews for Easter.
I hope you find these Easter toddler book recommendations useful. I find it's easy to put these on hold from the library a few weeks before Easter so you've got them all ready to go.
I'd love to see some photos of the Easter books your children are enjoying. Share a picture or tell us about them in our Facebook Group or over on Instagram - follow @myboredtoddler and use #myboredtoddler so we can all see!
Some more toddler activities you might enjoy are:
Easter Crafts and Activities for Toddlers