Water play is a perfect toddler summer activity, and your toddler will love splashing in a water bin with a fly swatter. This 'cool' activity is fun for outdoor play on a warm sunny day. It's a great way to mix up your regular water play and easy and cheap to set up too. Kids can make the biggest splashes ever with fly swatters!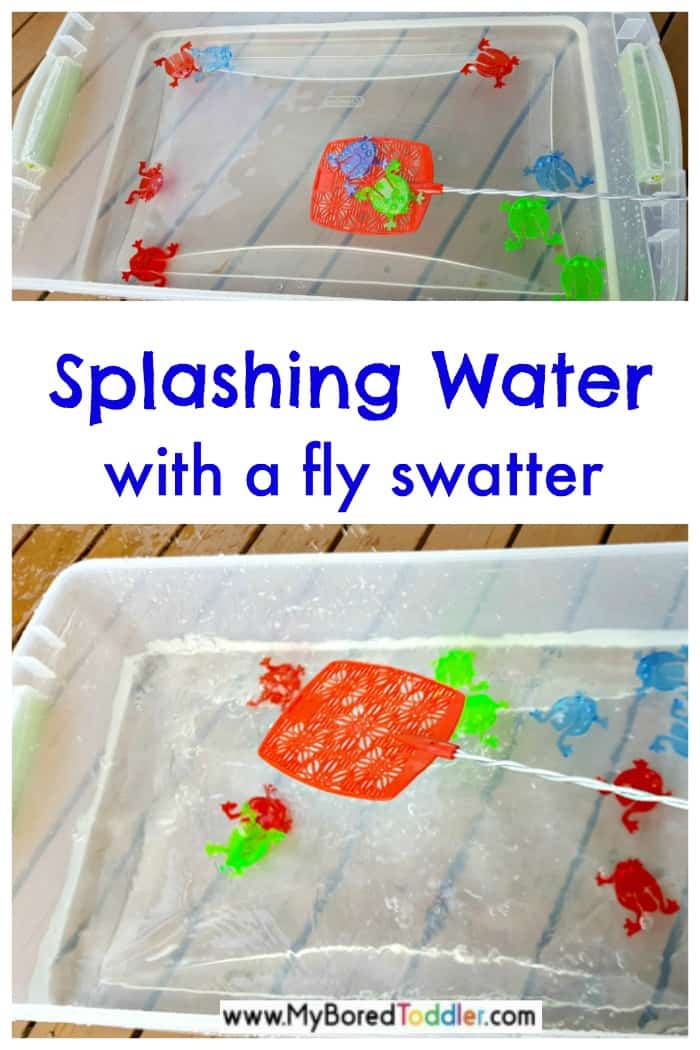 Water Play with Fly Swatters
This activity with water and fly swatters is perfect for sensory and fine motor play. The slapping movement, the splashing sound, and the spray of water on the arms and face will bring squeals of delight from your toddler.
Outdoor play is so beneficial for kids for fresh air and exercise and enjoying natural surroundings. Taking water play outside allows your child to play with fewer restrictions: you don't have to worry about the mess, and cleanup is easier.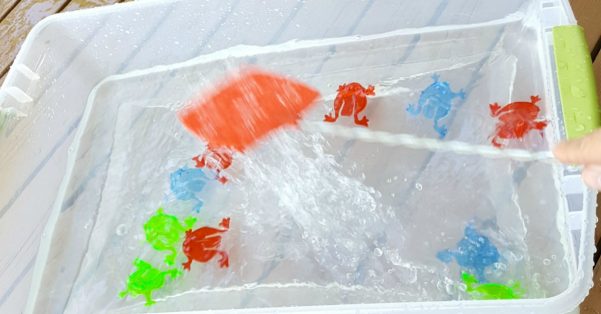 Supplies for fly swatter water play
You can get a great set of fly swatters like the ones below HERE on Amazon - perfect for play!
Set up the activity with a large basin and a few water toys such as colorful frogs and bugs, or small boats.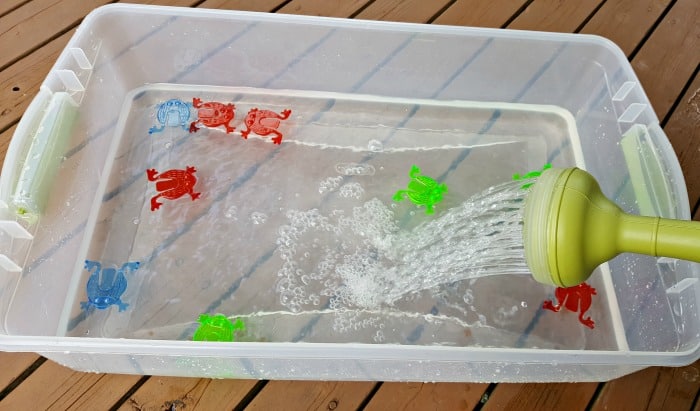 Part of the fun is filling the tub with water, either with an outdoor hose or with a container for pouring.
A plastic watering jug filled with water provides heavy work to engage those growing toddler muscles!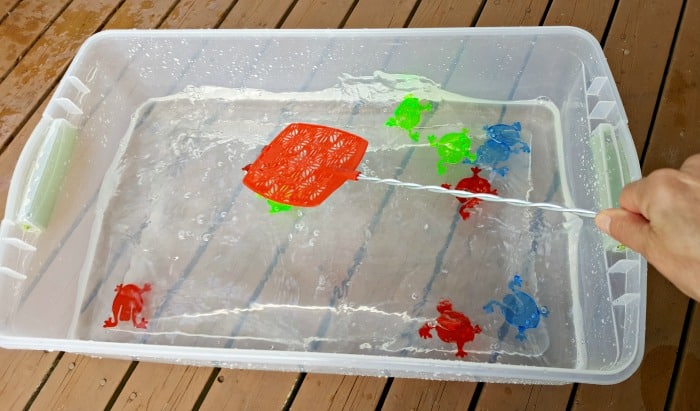 How to play with the fly swatter water play
Slap the water with a fly swatter to help frogs jump and swim in the 'pond'.
Swirl the water around to make waves to rock small boats.
Here are a few suggestions for water play:
Aim the fly swatter at a certain object in the water.
Slap the water to see the movement of the water or 'waves'.
Watch how high the water can spray.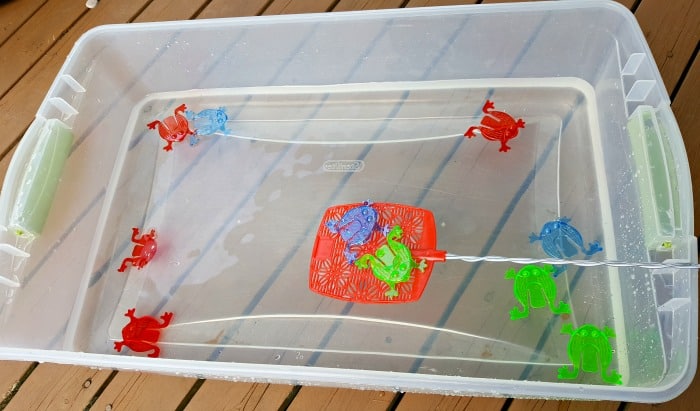 Try to scoop objects out of the water with the fly swatter, or push a small boat around in the water.
This is a fun summertime activity that toddlers will love.
Splashing in the water with the fly swatter engages fine motor and gross motor hand and arm movements.
Encourage participation in this water play activity with the addition of colorful objects, and guide toddlers, if necessary, through the motions of splashing with the fly swatter. Once you set up this simple activity, sit back and watch your toddler play and learn while staying cool!
I hope you enjoyed this fun water play with fly swatters!
Share your ideas and pictures of how you play in our Facebook Group or on Instagram (use #MyBoredToddler so we can all see!)
Some more great activities you may enjoy are: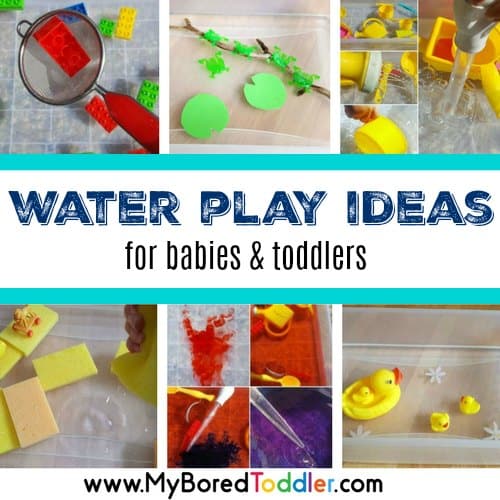 Summer Activities for Toddlers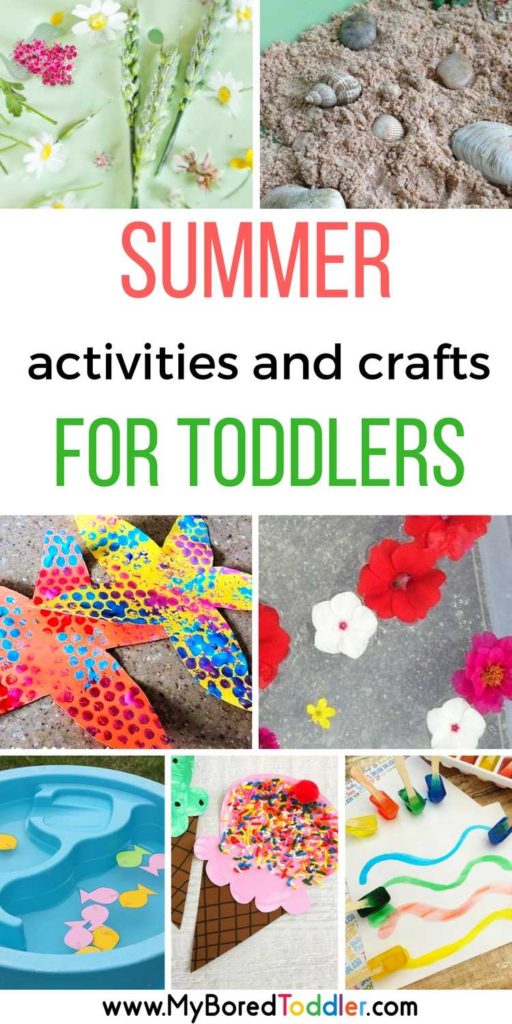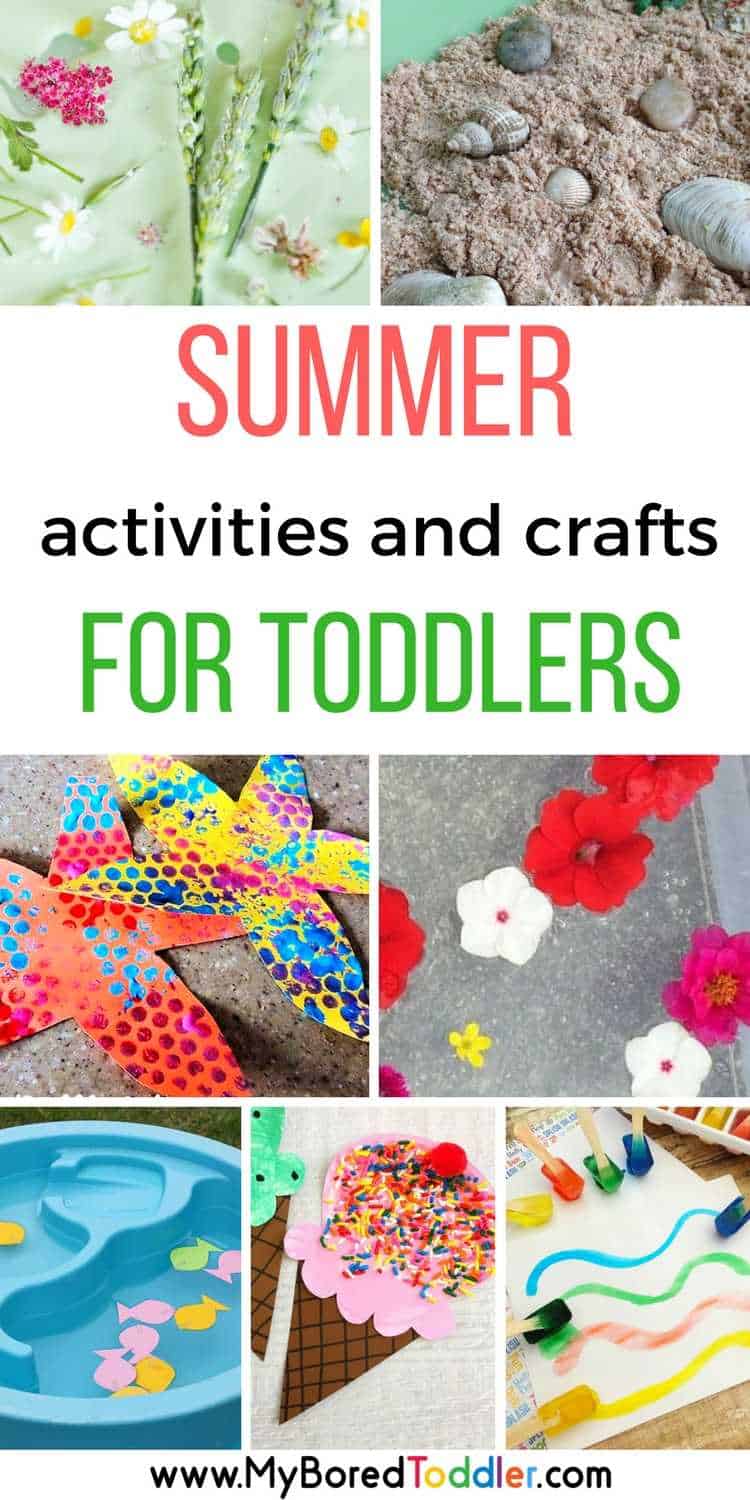 About the Author
Heather is a former preschool teacher and founder of preschooltoolkit.com, a website providing early learning resources for teachers and parents. She focuses on creating fun crafts and activities that engage developmental skills while promoting hands-on learning through play. Follow her on Facebook, Pinterest, Twitter, Instagram and Google+