Valentine's Day Indoor Sandbox
The sandbox or rice bin is a favorite sensory play activity for kids. You can easily add a Valentine theme to the sandbox with lots of red objects including some heart shapes. Make sure there are a few surprises buried in the sand when you invite your toddler to play!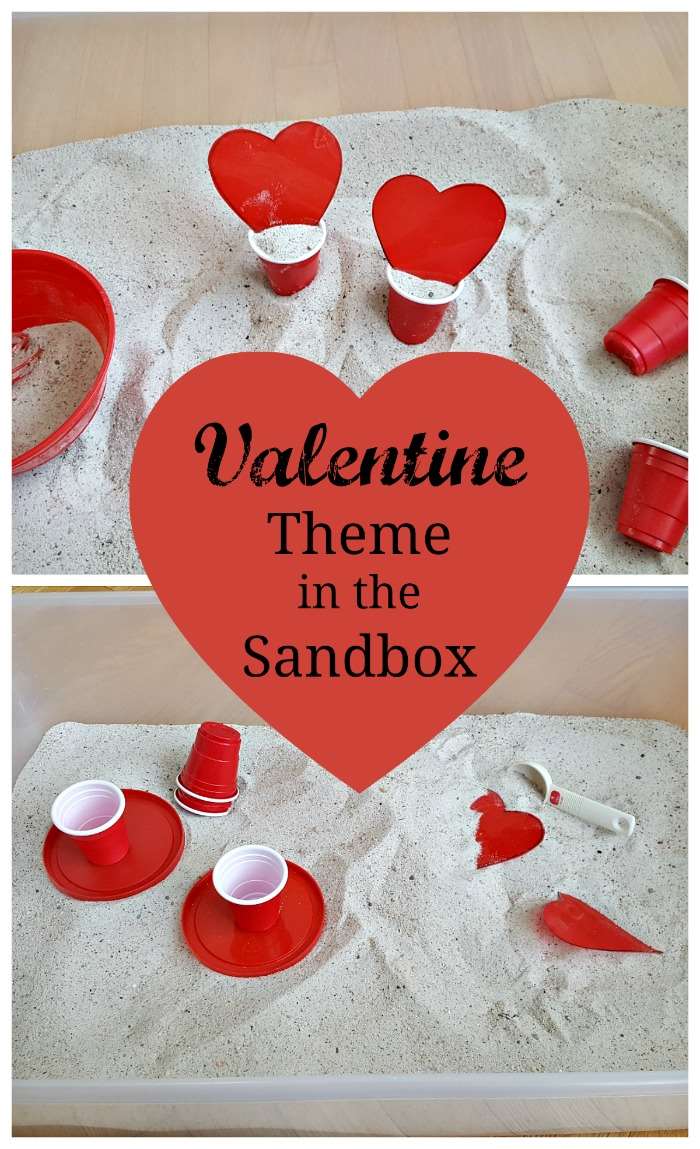 The sandbox isn't just for outdoor play. Bring the fun indoors by pouring some play sand, purchased at a hardware store, into a large plastic container. Place the container on a drop cloth on the floor. You don't need to fill the container. Start with just a little and add more as needed.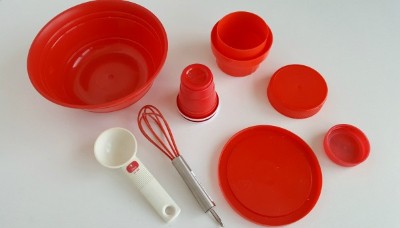 Here are a few red objects we found for the sandbox.


Jar lids
Child whisk - we really love this one!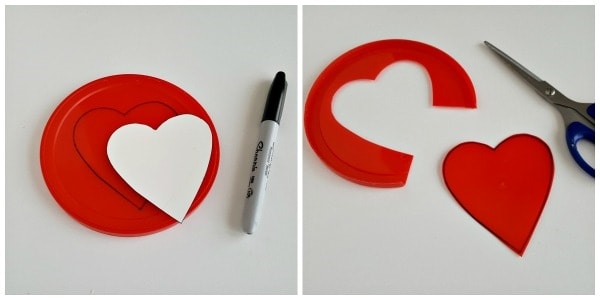 We cut heart shapes from red plastic lids. The plastic is flexible and easy to cut. The heart shapes are perfect for burying in the sand. Your toddler will love digging up valentines. You can even write messages on them!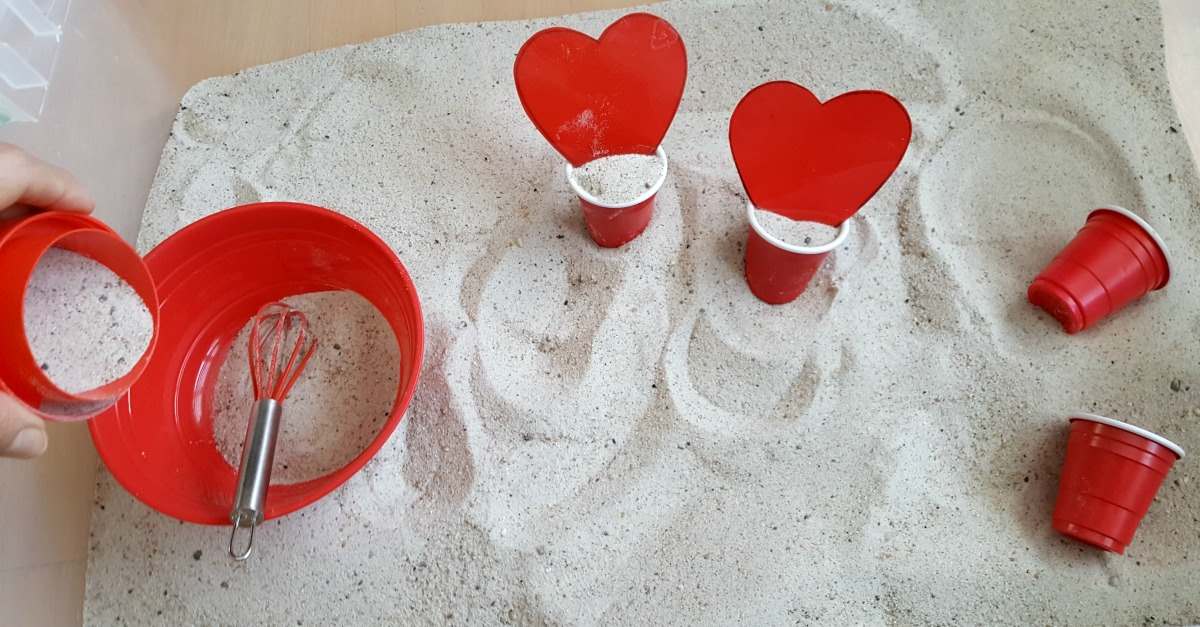 Pour some sand into a bowl and mix it with a whisk or spoon.
Add each valentine to a cup filled with sand.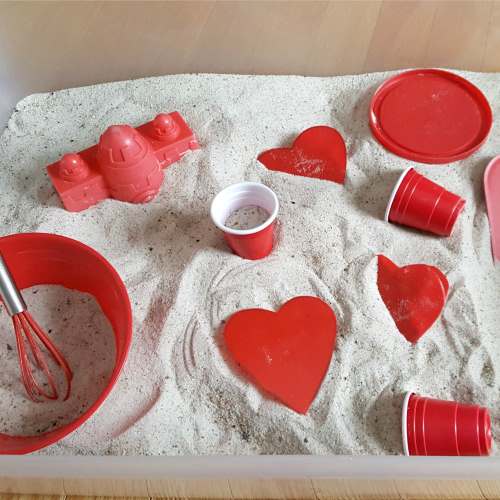 There is lots of opportunity in this activity to guide your toddler with learning through play.
Count the heart shapes as you dig them up.
Engage language skills as you talk about pouring and stirring the sand.
Draw attention to the color red as well as the heart shape.
Count and sort the cups and hearts.
Enjoy the sensory experience as you
-feel the sand – cool, silky
-observe the sand – slippery, dusty
- smell the sand – bland, chalky
Your toddler will want to fill and pour, over and over, so allow time to enjoy the sandbox. Be prepared for a bit of mess, but I like to think of it as a clean mess. And most of the sand does stay in the bin most of the time!
A sandbox doesn't have to be for outside play only. Setting up a large container indoors means sand play can be enjoyed any day of the year.
About the Author
Heather is a former preschool teacher and founder of preschooltoolkit.com, a website providing early learning resources for teachers and parents. She focuses on creating fun crafts and activities that engage developmental skills while promoting hands-on learning through play. Follow her on Facebook, Pinterest, Twitter, Instagram and Google+
More Toddler Activities!
If you want to keep your toddler busy makes sure you subscribe to our weekly newsletter and follow us on Facebook, Twitter, Instagram and Pinterest.
If you enjoyed this activity here are some more that you may enjoy:
30 + Valentine's Day Activities for Toddlers