If you've never made a sensory bag before, you'll love them! They're perfect for babies and younger toddlers, or those occasions where you really don't want them to get too messy! I made this toddler Fall sensory bag for a group of 6-18 month olds and it was perfect for this age group. I've added an I-spy sheet to it as well so that you can easily adapt it for an older age group.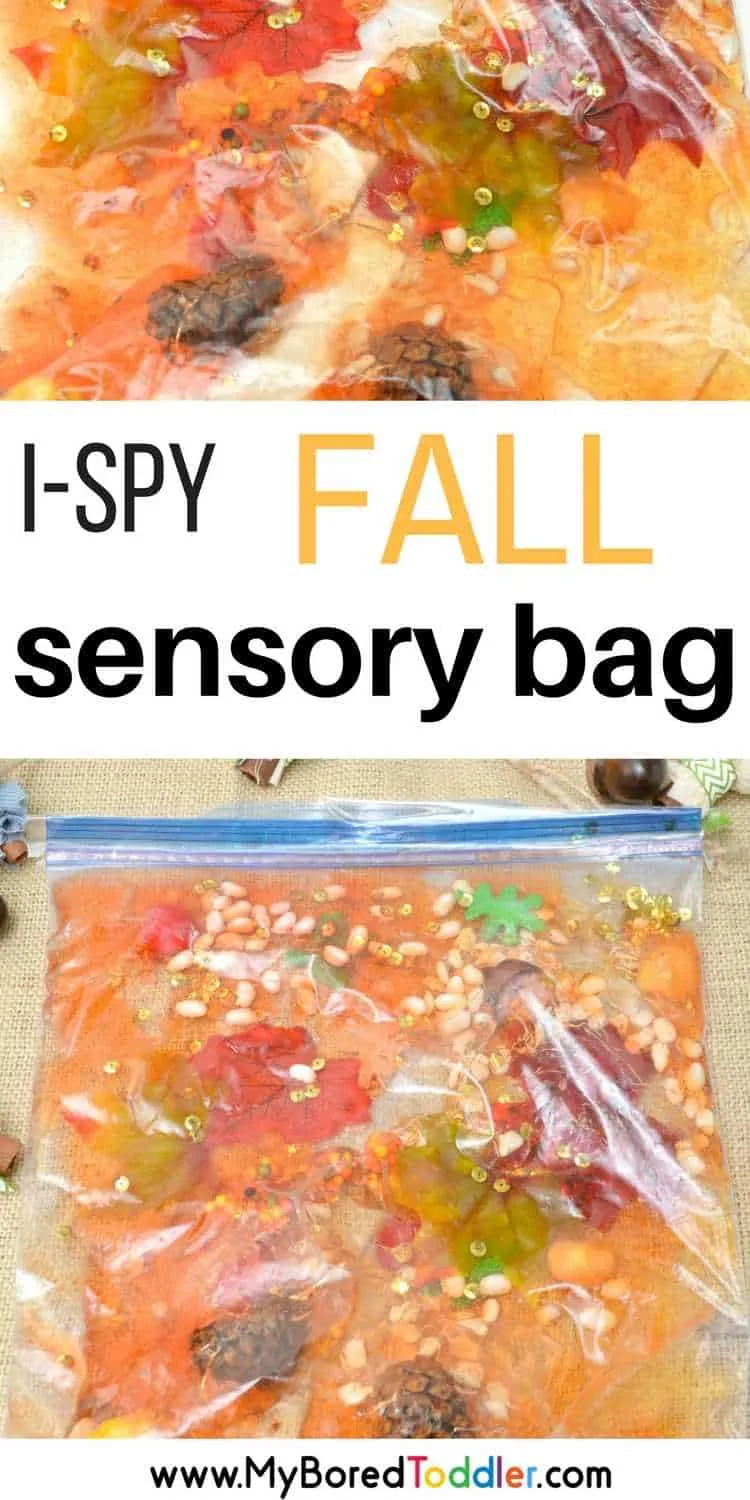 Fall Sensory Bag for Toddlers
We've been loving all of our Fall sensory play activities that we've been working though this season and this bag is a nice one for those days when you want to be a little bit quieter and a lot less messy!
What you need to make a toddler Fall sensory bag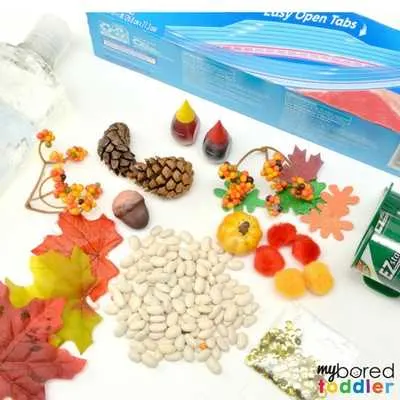 Don't get too stressed about buying everyone on this list - you can easily adapt this to work with anything Fall colored and themed that you have at home already. The best place to get most of these is DollarTree.
How to make a toddler Fall sensory bag
Fill up the ziploc bag with clear hair gel.
Add some food coloring. I like to add a few drops of each color

Mix the gel and the food coloring together (you'll need to close the bag to do this properly)

Add in your mix of Fall themed items.

Seal the ziplock bag after getting out all of the air
Tape the bag really well shut because, well, toddlers!! Packing tape is the best way to do this - regular sticky tape can come undone much easier.
Let your toddler play with or without the I-Spy sheet.

If you want to keep your toddler busy makes sure you subscribe to our weekly newsletter and follow us on Facebook, Twitter, Instagram and Pinterest.
If you loved this FALL activity, you might also like:
Autumn/Fall Sensory Play Ideas for Toddlers