This Halloween fizzing cauldron is so much fun! I have to confess that this
Halloween activity
was a little bit more complex than many of our others but it really was fun!
We had a few of my children's friends over for a Halloween party and they couldn't wait to test out our Halloween fizzing cauldron. This took quite a while to set up, was definitely messy but it was SO MUCH FUN!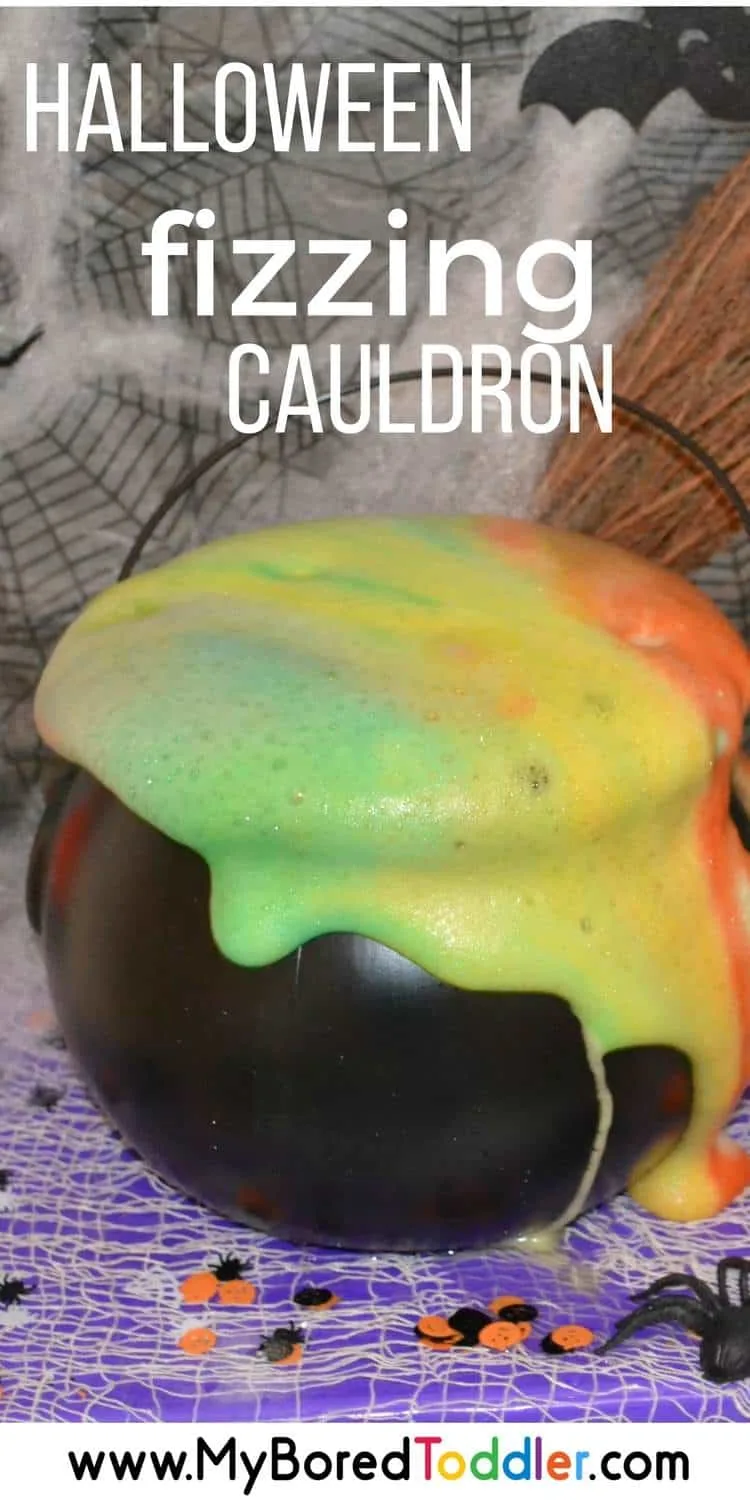 This activity took a little more adult preparation than most of our favorite Halloween sensory play ideas, but it really added to the overall effect. You don't have to be as elaborate as we were either, as they'll have just as much fun with a plain container and no decorations.
If you want some encouragement to do some Halloween crafts with your toddlers why not join our FREE 5 Day Halloween craft challenge.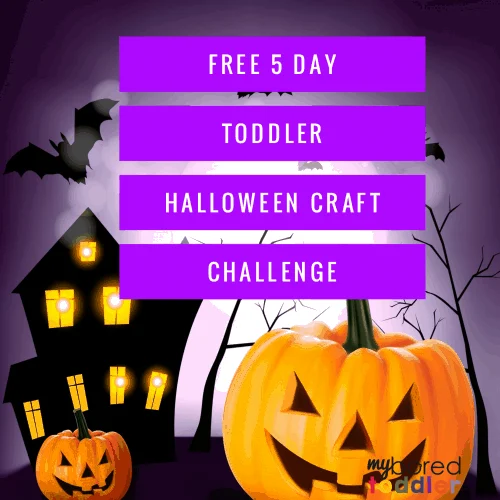 If you make this Halloween Fizzing Cauldron we would love you to share a pic in our Facebook group or over on Instagram --tag @myboredtoddler so we can all see!
What you need:
Cauldron or Halloween themed bowl
Bi-carb soda - we used 2 large packets but it depends on the size of your bowl.
Food coloring - we used red, yellow and blue so that the colors would mix
Halloween decorations (optional)
How to make a Halloween Fizzing Cauldron
Step 1.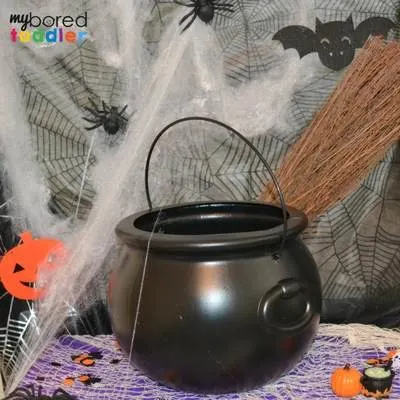 Set up your decorations and put your cauldron where you want it to fizz. Be aware that this will be messy so I recommend doing it outside. Don't use expensive decorations as there is a good chance that they'll get covered in vinegar and food coloring!
Step 2:
Fill your squirt bottle with vinegar - you'll want to fill it all the way
Step 3: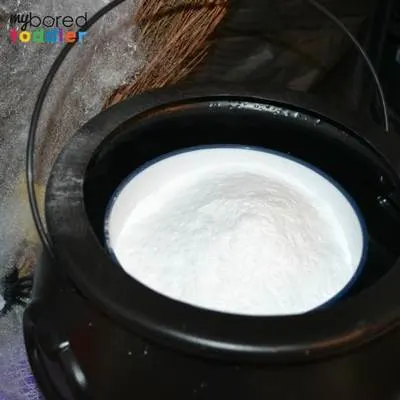 Fill your cauldron with bi-carb soda. If you don't want to fill the whole cauldron, you can put an upturned bowl in there and then another bowl on top. This means that the bicarb is closer to the top of the cauldron and will overflow quicker. That's what I did.
Step 4.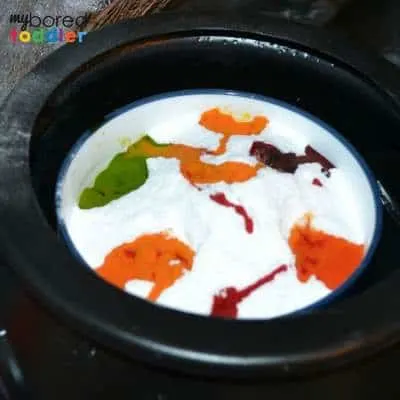 Add some food coloring to the cauldron. I used a mix of red, yellow and blue as I knew that they would mix when the vinegar was added and create new colors. You can see in the photo that they've already started mixing.
Step 5.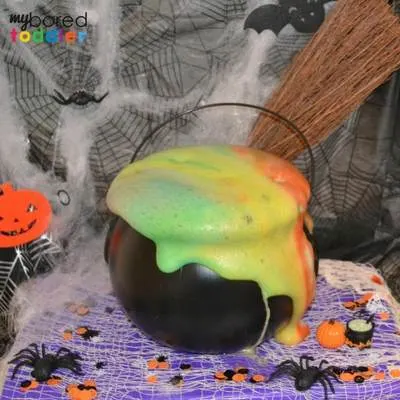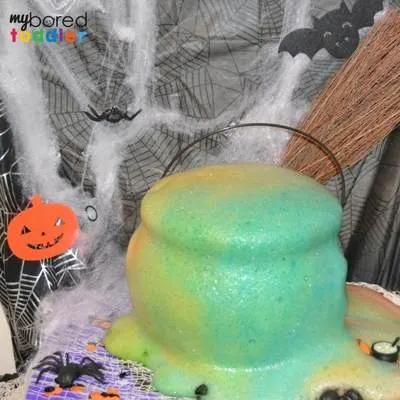 Have a child or adult pour on the vinegar and watch the reaction!
I'd love to see your fizzing cauldron - share some pics with us in our Facebook group or on Instagram.
If you are looking for more great Halloween fun you might like: