This activity adds some themed Christmas sensory play to the holiday season with Christmas shapes and colors in a sensory tub. Your toddler can bury small trees and stars in the rice tub, then uncover them to make special Christmas trees!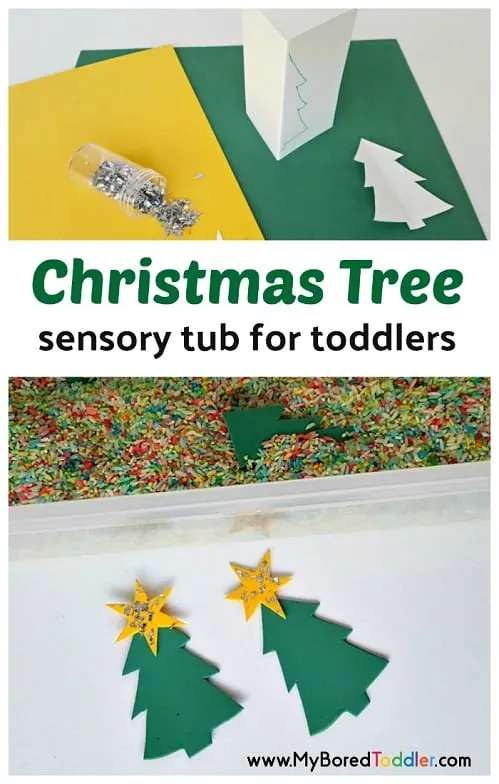 Christmas Tree Sensory Bin for Toddlers
This simple activity will extend the colors and textures of the holiday season into a sensory tub. Promote the use of the senses – sight, touch, smell - with a Christmas theme that is easy to create. Toddlers can help with glitter and glue to make the activity extra special!
What you need to make a Christmas Tree Sensory Bin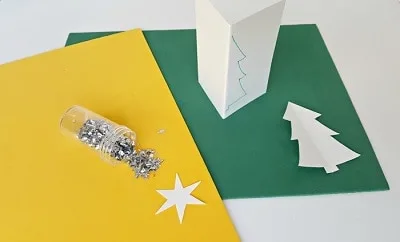 How to make a Christmas Tree Sensory Bin
Tree:
Draw one half of a tree on the folded edge of a piece of cardboard.
Cut out the half tree and open to reveal the full tree.
Place the tree pattern on the green foam sheet. Trace and cut out trees.
Star:
Cut out a star pattern from a piece of packaging or wrapping paper. Reduce or enlarge the size of the star as necessary to fit the size of the tree.
Place the star pattern on the gold foam sheet. Trace and cut out stars.
Spread glue on the stars with a glue stick. Sprinkle glitter on the stars.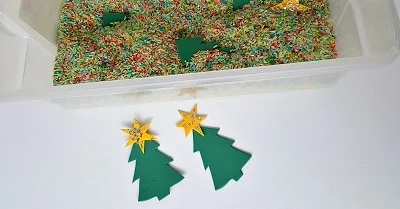 How to Play with your Christmas Tree Sensory Bin
Fill a medium sized plastic tub with colored rice. Place foam cut-outs on the table next to the bin. Help your toddler bury the trees and stars in the rice.
As you find a tree and a star, put them together on the table next to the sensory tub until all the trees are matched with stars.
More suggestions:
Count the trees and stars.
Name the colors of the foam pieces.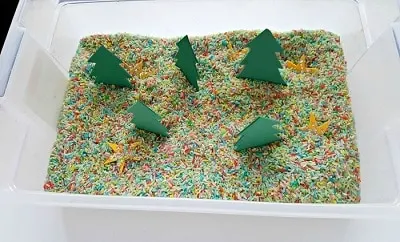 Stand the trees up in the rice to make a Christmas tree forest or tree farm.
Engage your toddler in conversation about your own traditions, and things you love about the Christmas season, as you explore the sensory tub.
Do you visit a tree farm to choose or cut down your Christmas tree?
Do you have a star or angel on the top of your tree?
Can you think of any songs about Christmas trees or stars?
What is your favorite color in the sensory tub?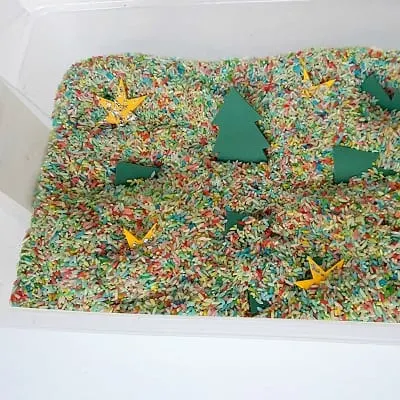 A sensory tub is a great calming activity for toddlers in the midst of the hustle and bustle of the holiday season. Sifting through the rice is cool and soothing to the eyes and hands, and the Christmas theme adds shapes and colors that promote creativity and imaginative play.
Your toddler will have fun burying, and searching for, trees and stars. Enjoy your Christmas-themed sensory tub!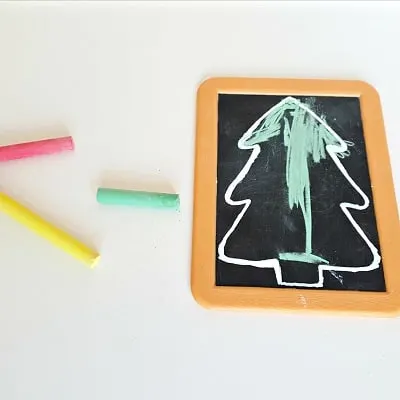 For more fun toddler ideas why not join our Facebook group or follow us on Instagram – use #myboredtoddler to share your pics so we can see!
More Christmas toddler activity ideas you might enjoy are:
Easy Christmas Crafts for Toddlers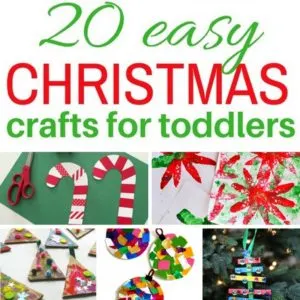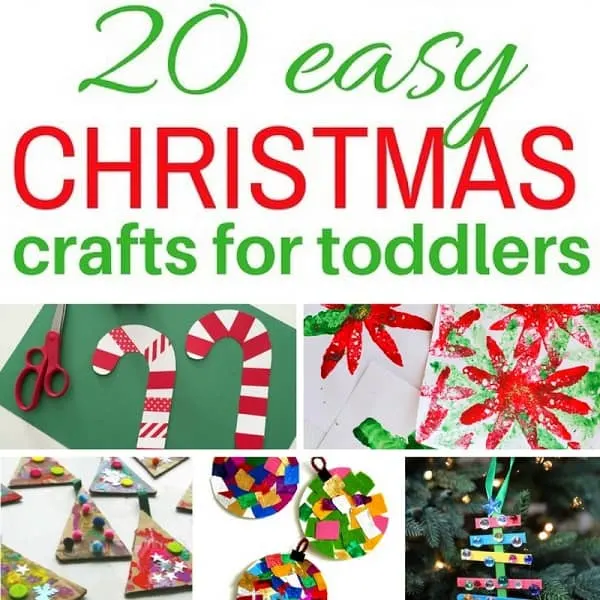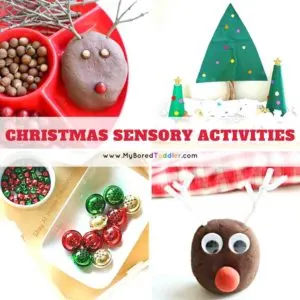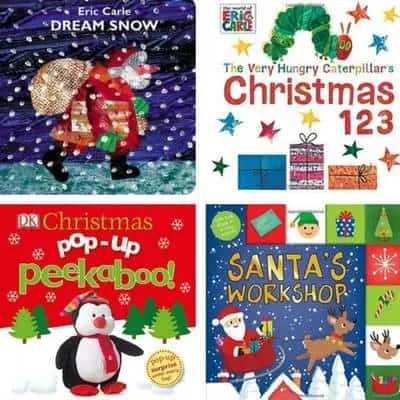 About the Author
Heather is a former preschool teacher and founder of preschooltoolkit.com, a website providing early learning resources for teachers and parents. She focuses on creating fun crafts and activities that engage developmental skills while promoting hands-on learning through play. Follow her on Facebook, Pinterest, Twitter, Instagram and Google+