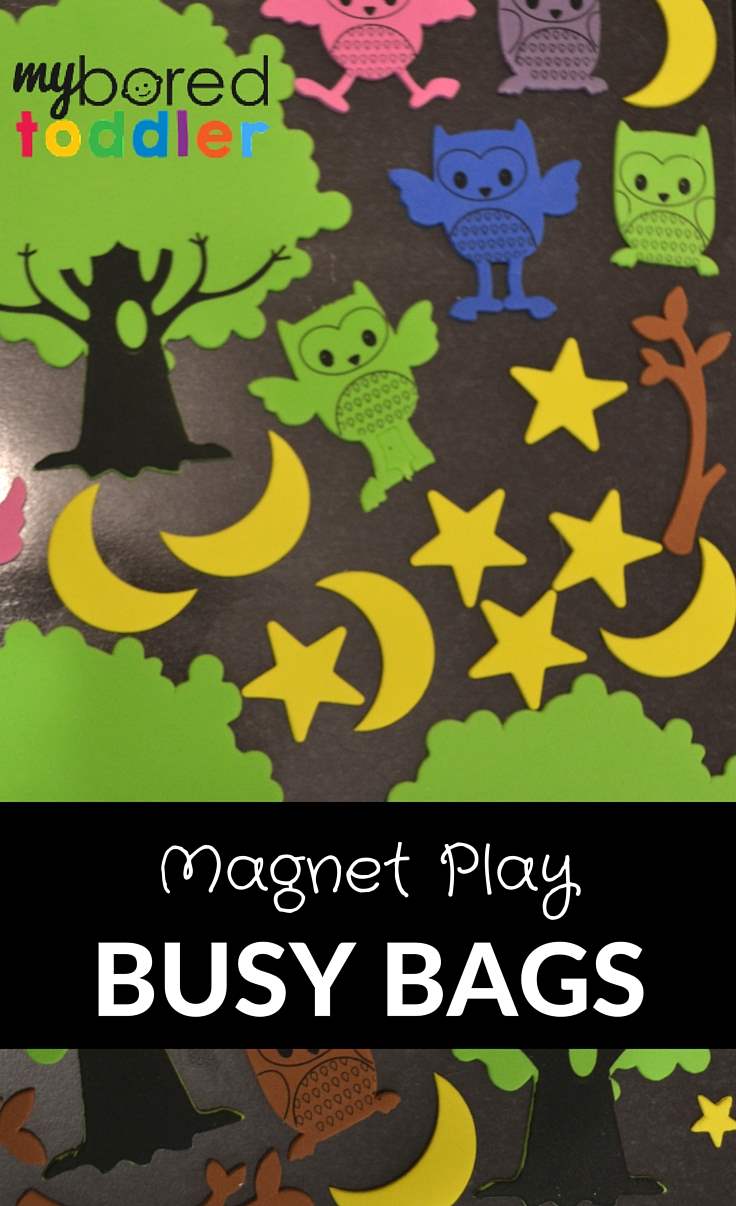 Toddler busy bags are one of my favorite toddler activities. They are designed to be primarily independent activities that you can use to keep your toddler busy for 5-10 minutes. I have found that busy bags are great for when you need to feed or change a younger sibling, when you're waiting for an appointment or need to make a quick phone call.
Our letter is 'M' and our busy bag activity is magnetic play. When you see the activity you'll realise that I have used large magnetic sheets rather than small magnets. There's a really important reason for this and that is due to the dangers of children swallowing them. The big magnetic sheets are fantastic and I strongly recommend using these rather than the smaller stick on style magnets. I bought mine from a local craft store and you can buy them here from Amazon.
For our busy bags we made a woodland scene, however the best thing about this activity is that you can make whatever you want. The magnet sheets have adhesive on one side, so you can stick on whatever pictures you like. I've recently made another bag using pictures cut out of old sticker and activity books and the kids love it!
What you need:
Choose the stickers or images of your choice.
Peel off the adhesive on the magnetic sheets and cover with as many images as possible
Cut out the magnets
Place the magnets on the baking tray.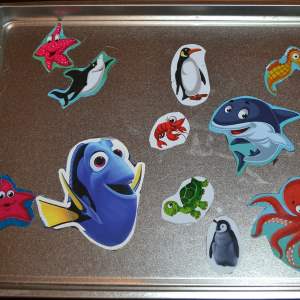 I like to store these in a large zip lock bag. The cookie trays make a great magnetic play surface, however fridges or magnetic white boards also work well too.
If you want to keep your toddler busy makes sure you subscribe to our weekly newsletter and follow us on Facebook, Twitter, Instagram and Pinterest.
Some posts you may enjoy are our Toddler Boredom Buster Series and Toddler Painting Ideas WITHOUT using a Paintbrush