A sun picture is pretty to make any time of year, but it's especially bright and cheerful in summer. This sun painting activity for toddlers is a quick and easy idea that's easy to set up.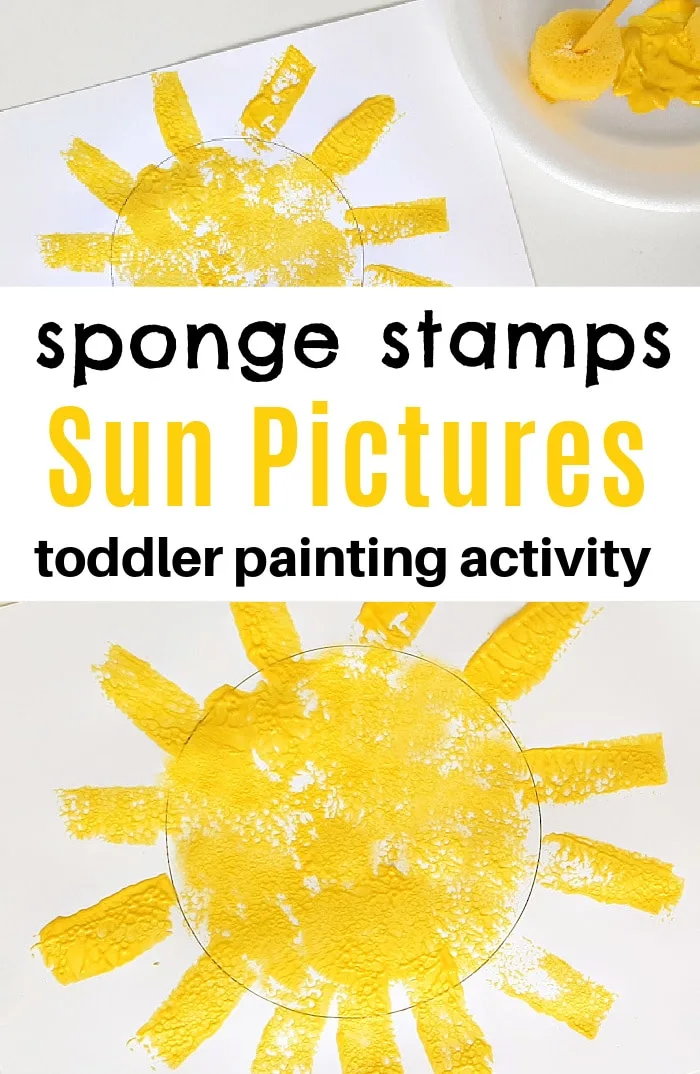 Sponge Painting for Toddlers (Summer Sun)

Whether it's drawing flowers, cutting out green leaves, or painting sun pictures, kids love to engage in crafts with a summer theme.
Bright colors and fun materials are a sure invitation to play! During the hottest part of the day, or on a rainy day, it's nice to have a few craft ideas ready to engage your preschooler indoors.
With a summer theme in mind, you can't beat sun crafts for summertime fun with kids. This painting activity is sure to be a hit with kids from toddler to kindergarten age.
This activity engages early skills like fine motor and creative, as kids learn to recognize and name shapes and colors.
Supplies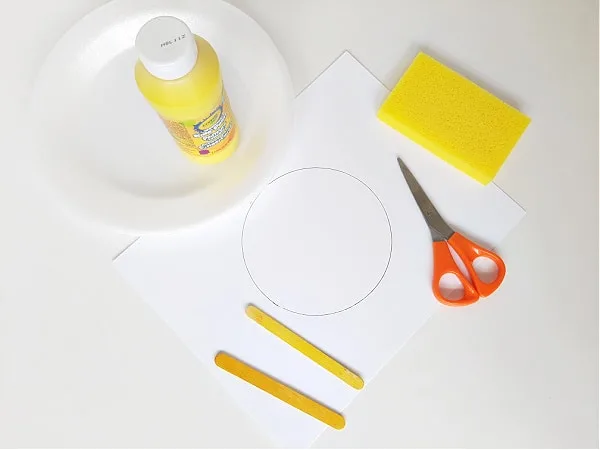 This activity uses small sponges that are easy to cut with scissors, but you can use any size sponge you have on hand.
Draw a circle beforehand on the cardstock. This will be a guide for your toddler to engage in the activity.
You can provide a blank sheet of paper if preferred.
Instructions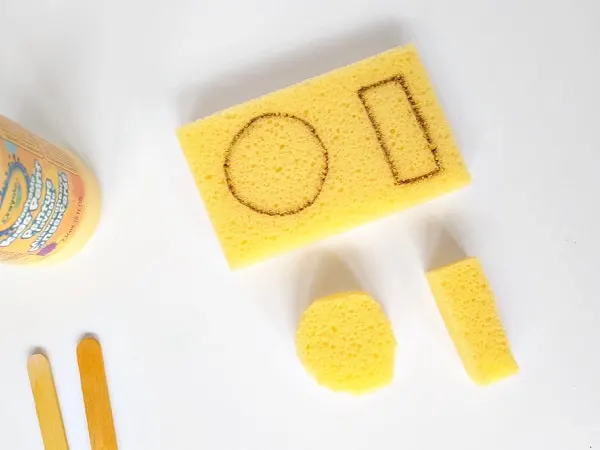 Draw a circle and a rectangle on the sponge.
Cut out the shapes.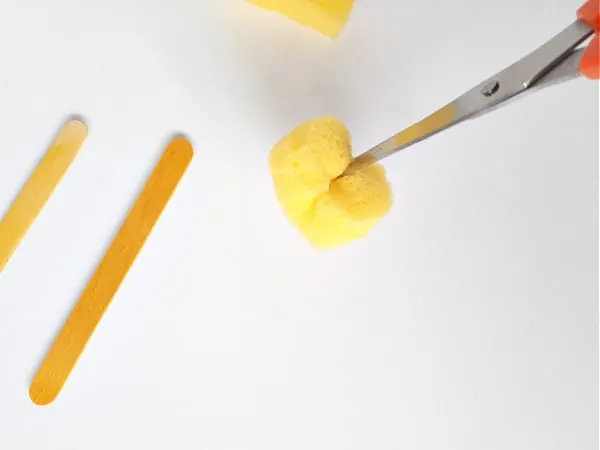 Make a small cut in the sponge with scissors. Be careful not to cut all the way through the sponge.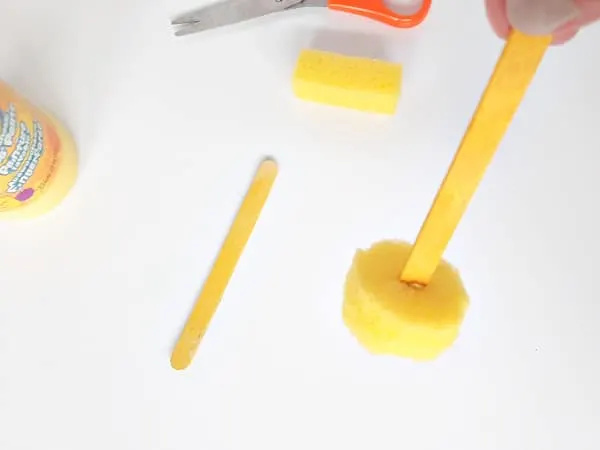 Drop a dab of glue onto the end of a craft stick. Insert the craft stick into the cut you made in the sponge.
You can use either white school glue or a glue gun. If you use school glue it will need a few hours for the glue to dry to secure the craft stick.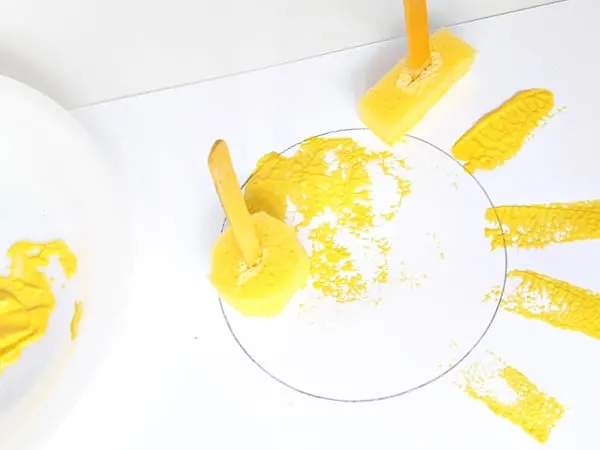 Pour yellow paint into a recycled foam plate or tray.
Invite your toddler to paint the sun and the sun's rays with the stamps.
Experiment with stamping and swiping with the sponge tools. You can even squeeze paint onto the paper by pressing the sponge stamp. Don't be surprised if this promotes finger painting!
Things could get a little messy so be sure to cover surface areas and clothing.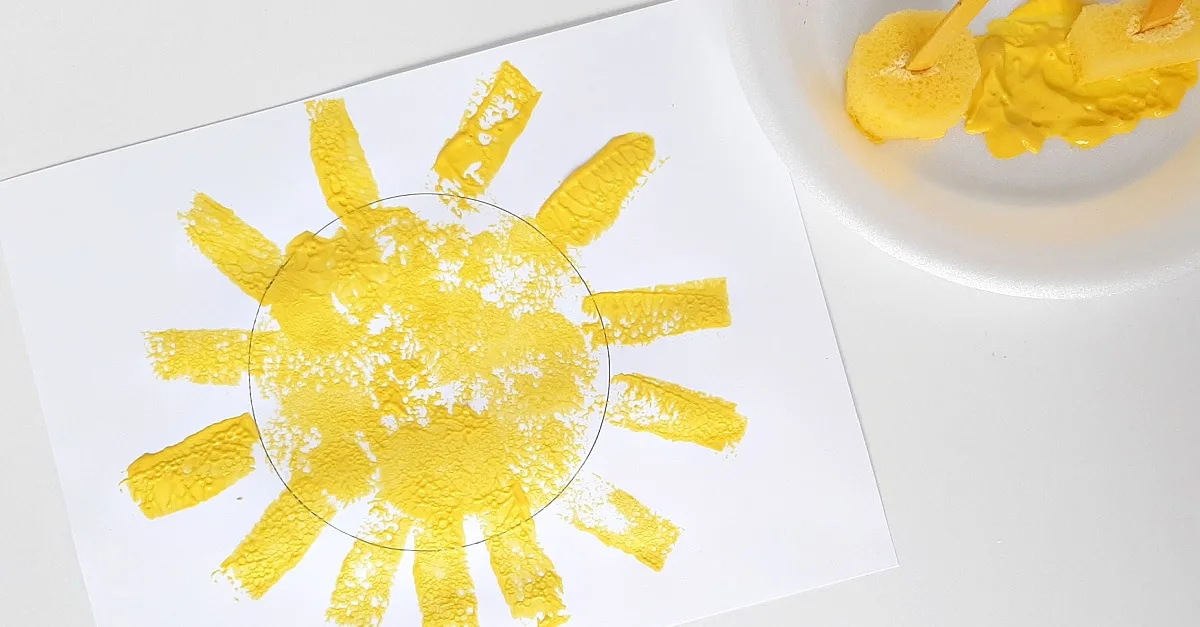 Guide your child's play with comments and simple questions.
What color is your sun?
Let's count the yellow rays around the sun.
What shape are you using for the sun's rays?
You're making a very bright sun picture.
Try making other shapes such as a triangle or oval. Observe the difference in appearance of the sun's rays using a variety of shapes.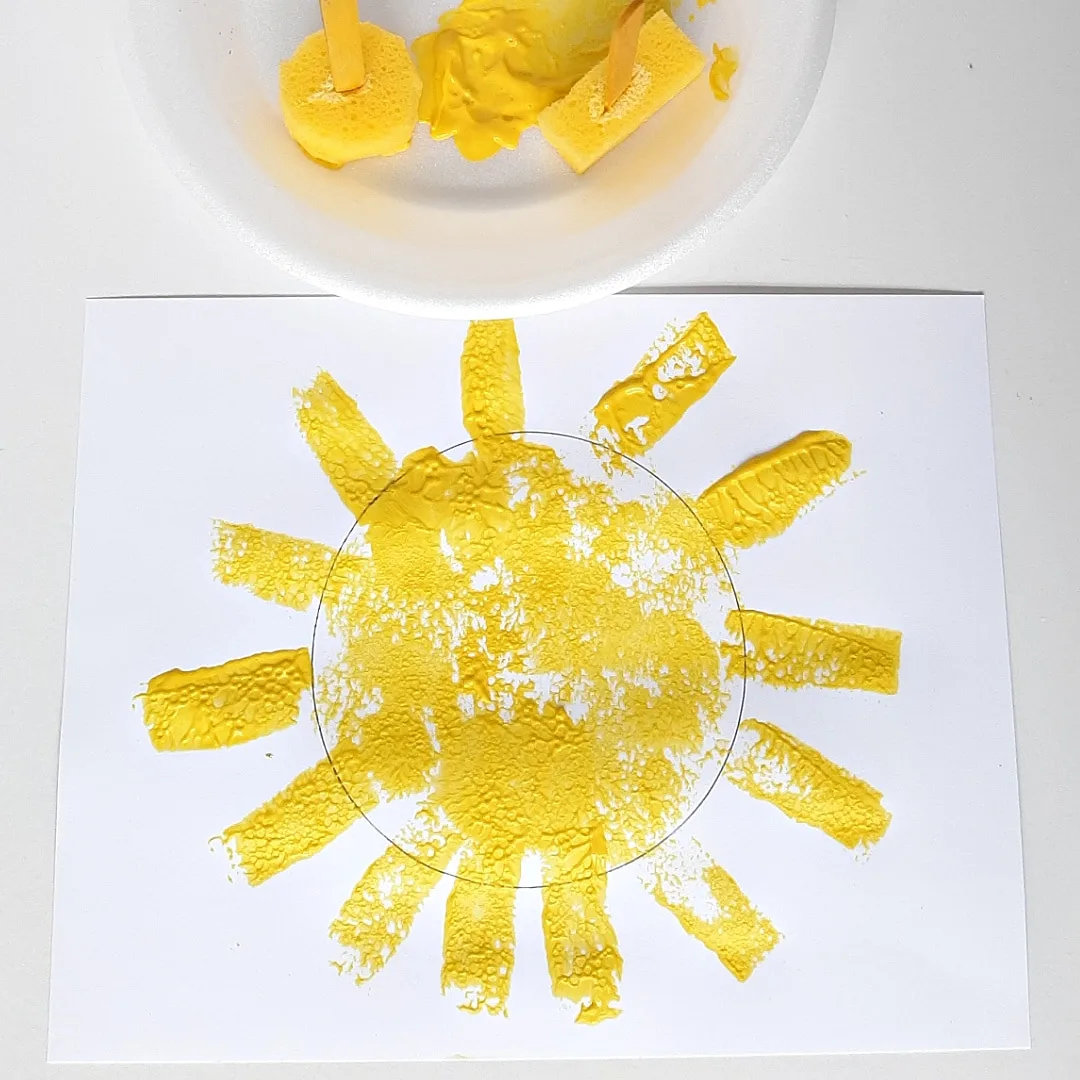 Provide extra paper or cardboard so your toddler can make pictures and designs without any instruction.
This painting activity could easily be a favorite with your toddler this summer. Kids will have fun with the bright paint color while engaging those important early skills like fine motor and creative, along with a sensory play opportunity.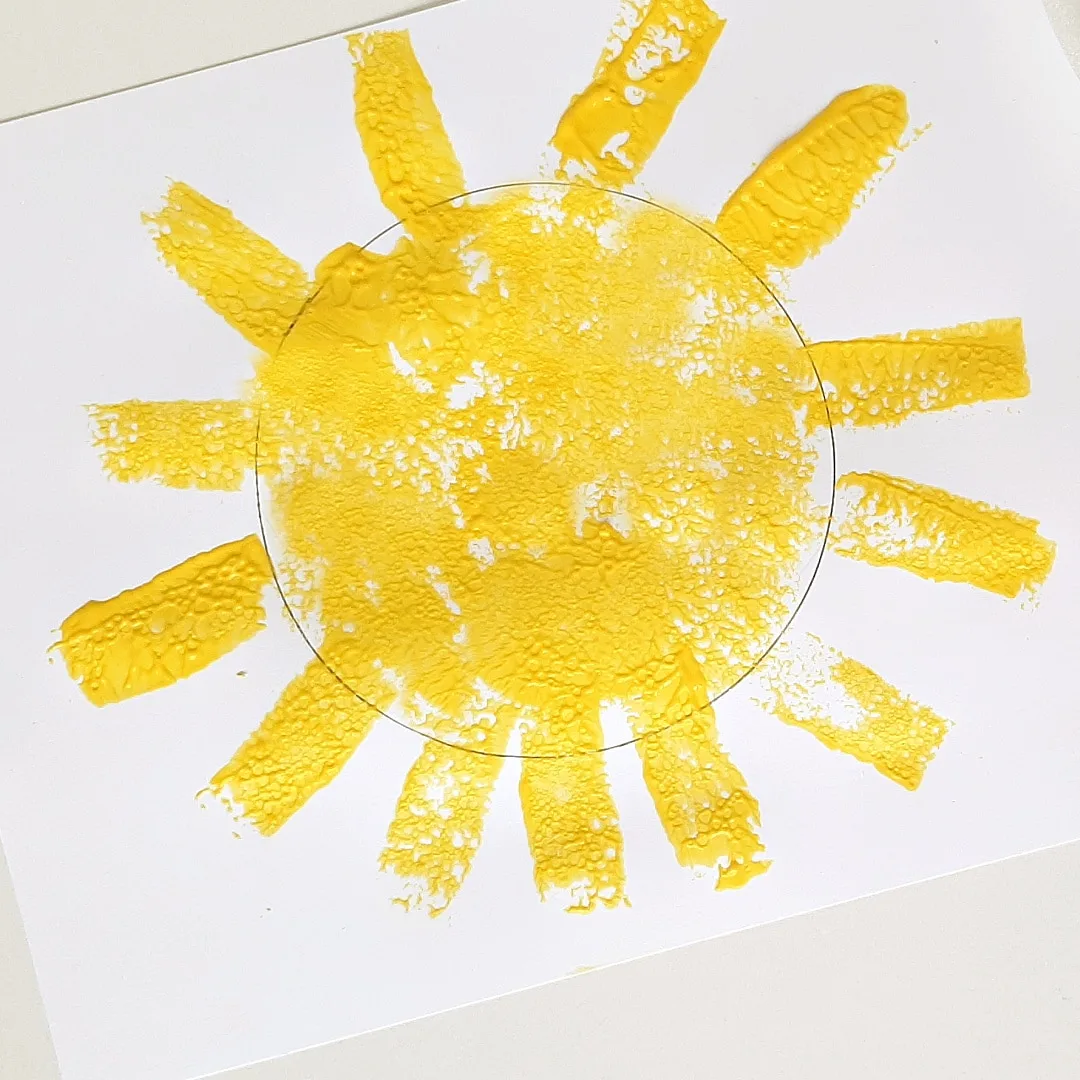 If you enjoyed this sun painting activity we would love to see a picture - share it on Instagram (use #myboredtoddler and tag @myboredtoddler) or share it in our Facebook Group.
Looking for more Toddler Summer Activities - see them all HERE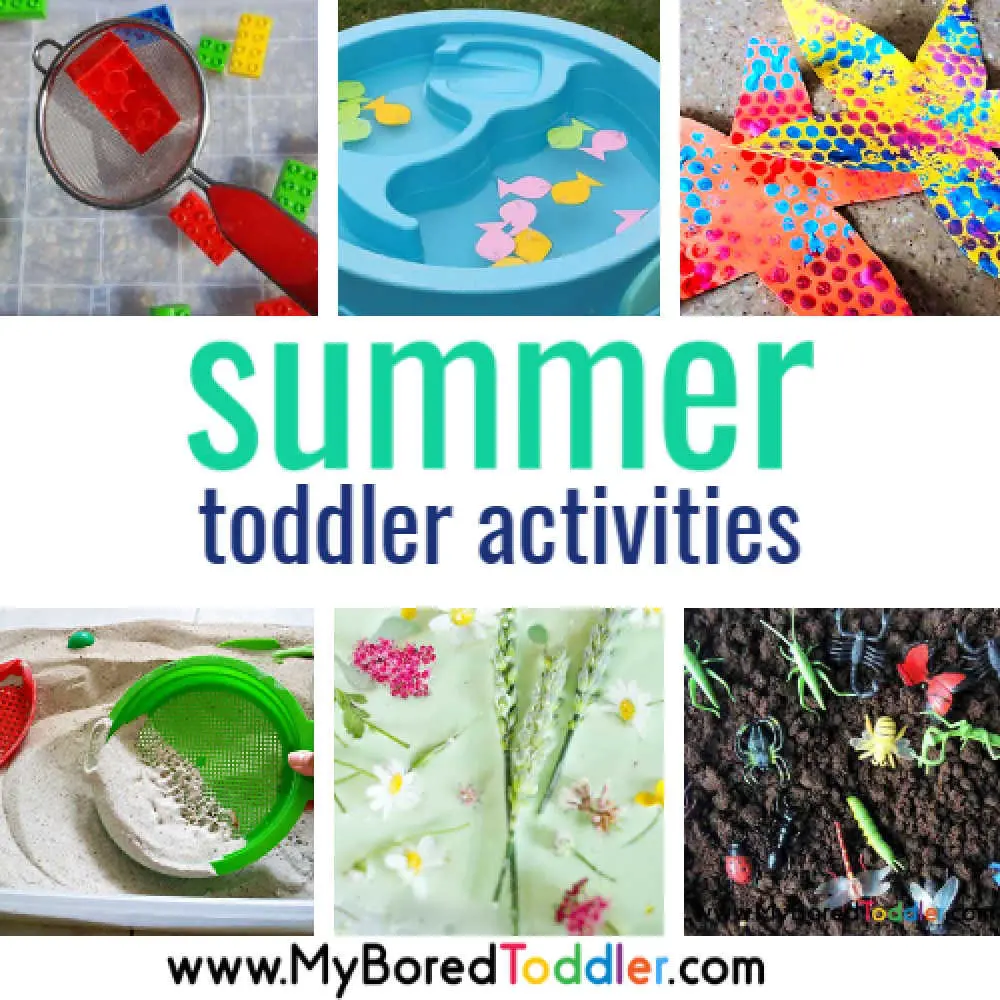 More toddler painting ideas can be found HERE.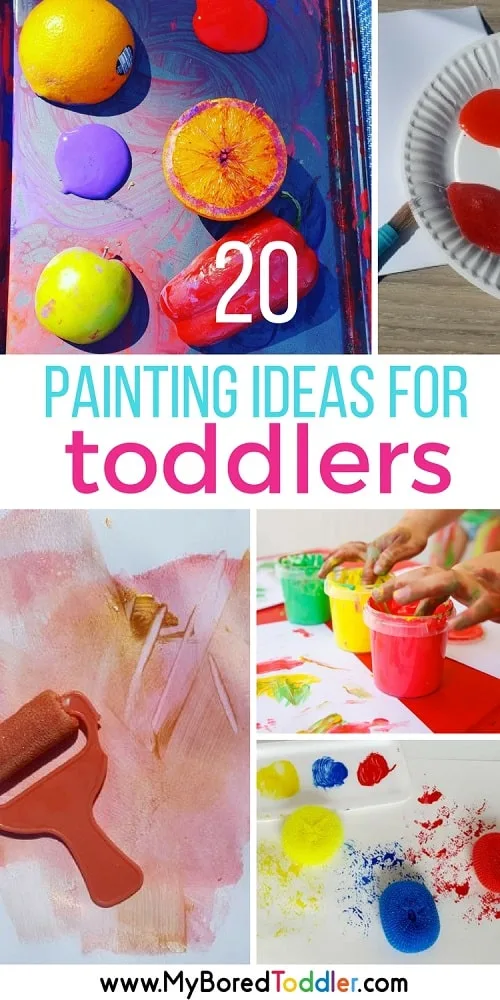 About the Author
Heather is a former preschool teacher and founder of preschooltoolkit.com, a website providing early learning resources for teachers and parents. She focuses on creating fun crafts and activities that engage developmental skills while promoting hands-on learning through play. Follow her on Facebook, Pinterest, Twitter, Instagram