It's school holidays at the moment which means that I have a 6 year old to entertain as well! She is currently very much into stationery, particularly pretty, shiny stationery, which makes today's review perfect! We have been working with Smash Enterprises for a number of years now and have constantly been impressed with their lunch box ranges. When they told me that they were bringing out a stationery range I couldn't say no to a preview of the new range!
Smash Stationery Range Review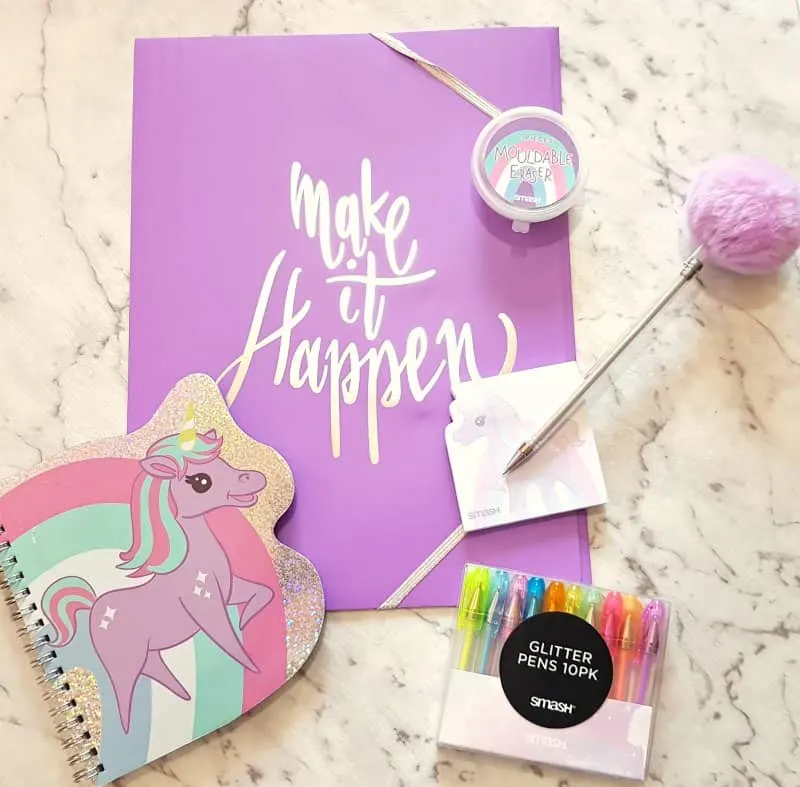 With two girls in my family the Other Realm range (unicorns!!) was the range we chose to review and we couldn't have been happier. My 6 year old was ecstatic when she opened the boxes, proudly declaring that all of them were hers (they weren't - she had to share with her little sister and me!). She did quickly claim the unicorn notebook, unicorn post it notes and both the glitter pens and the pom pom pen.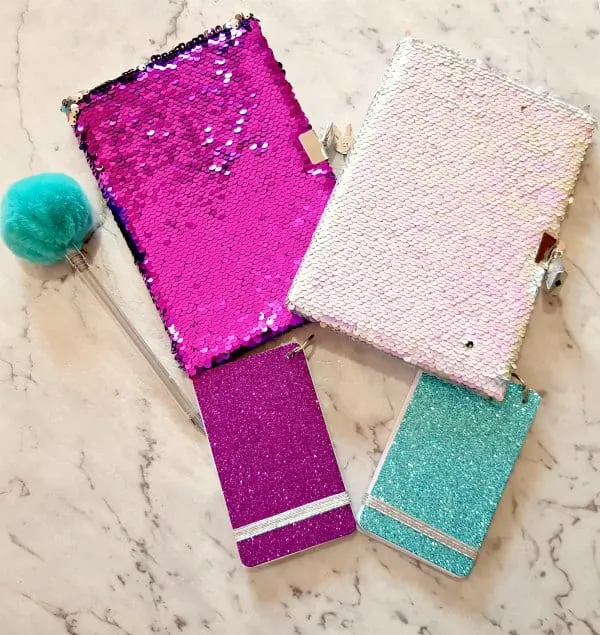 The sequin lockable diaries were another popular choice. Sequins are huge at the moment with 6 year olds (trust me!) and these have already been taken to friend's houses and proudly shown off! The keyring notepads (very shiny and glittery) are also proudly attached to school and kindy bags ready for school going back.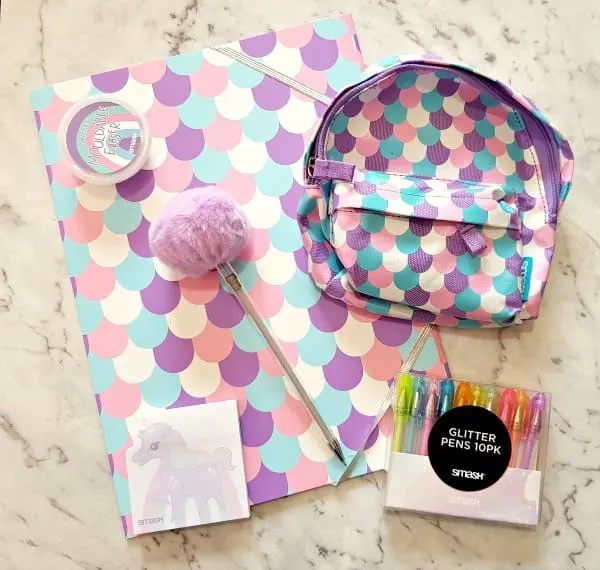 We've stored the pens, post its and erasers in the cute little backpack pencil cases, and these have been perfect for taking with us when we go out. We grab a coloring book or one of the new Smash notebooks and our backpack pencil case as we walk out the door, and the kids love having something to do at the cafe or restaurant.
After testing these out for a week our verdict is in - we love them! They get the big tick of approval from my daughter who LOVES the designs and I love that the price is right. The new Other Realm Smash stationery range is available at Big W and is a lot more affordable than many of the stationery brands currently on the market. I've already stocked up on some more to add to my 'birthday box', that box I keep full of gifts for those inevitable parties that pop up at the last minute.
There are other designs in the range (Neo Galaxy and Paint and Play)and you can find them all in store at Big W now.
*I was gifted these items for a review, however all opinions are my own*