Celebrate St. Patrick's Day with a colorful shamrock sensory bin kids will love. This sensory bin is easy to put together with pompoms and foam shamrocks. Toddlers and preschoolers can engage in sensory play and color recognition with this holiday sensory bin.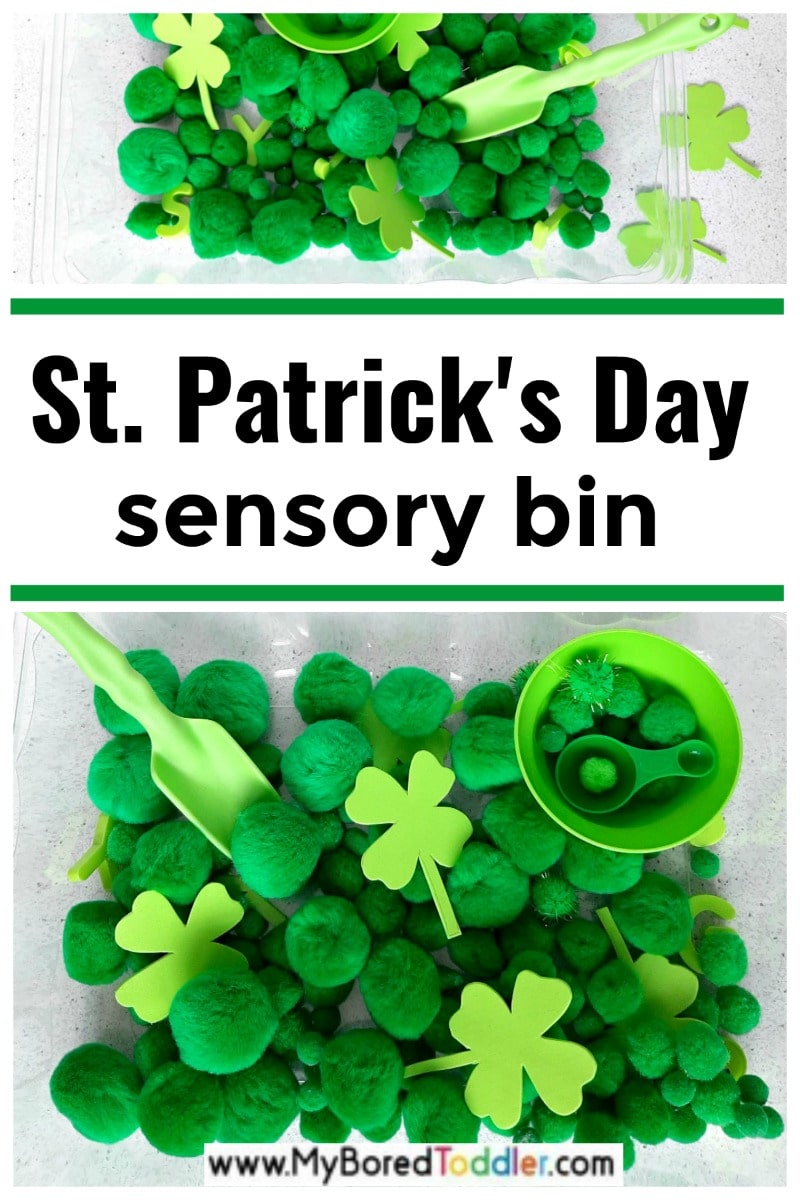 Shamrock Sensory Bin
Holidays are perfect times of year for providing themed activities. St. Patrick's Day is a favorite one for many people, with its shamrocks, leprechauns and pots of gold.
A sensory bin provides lots of hands on learning for toddlers, and a theme just makes it more colorful and fun. Math, language and fine motor skills are all supported with this St. Patrick themed bin.
Learning about the color green in various shades is part of the fun, along with exploring a variety of fine motor tools.
If you want to match this to a book, I really like this Pete the Cat book - available HERE.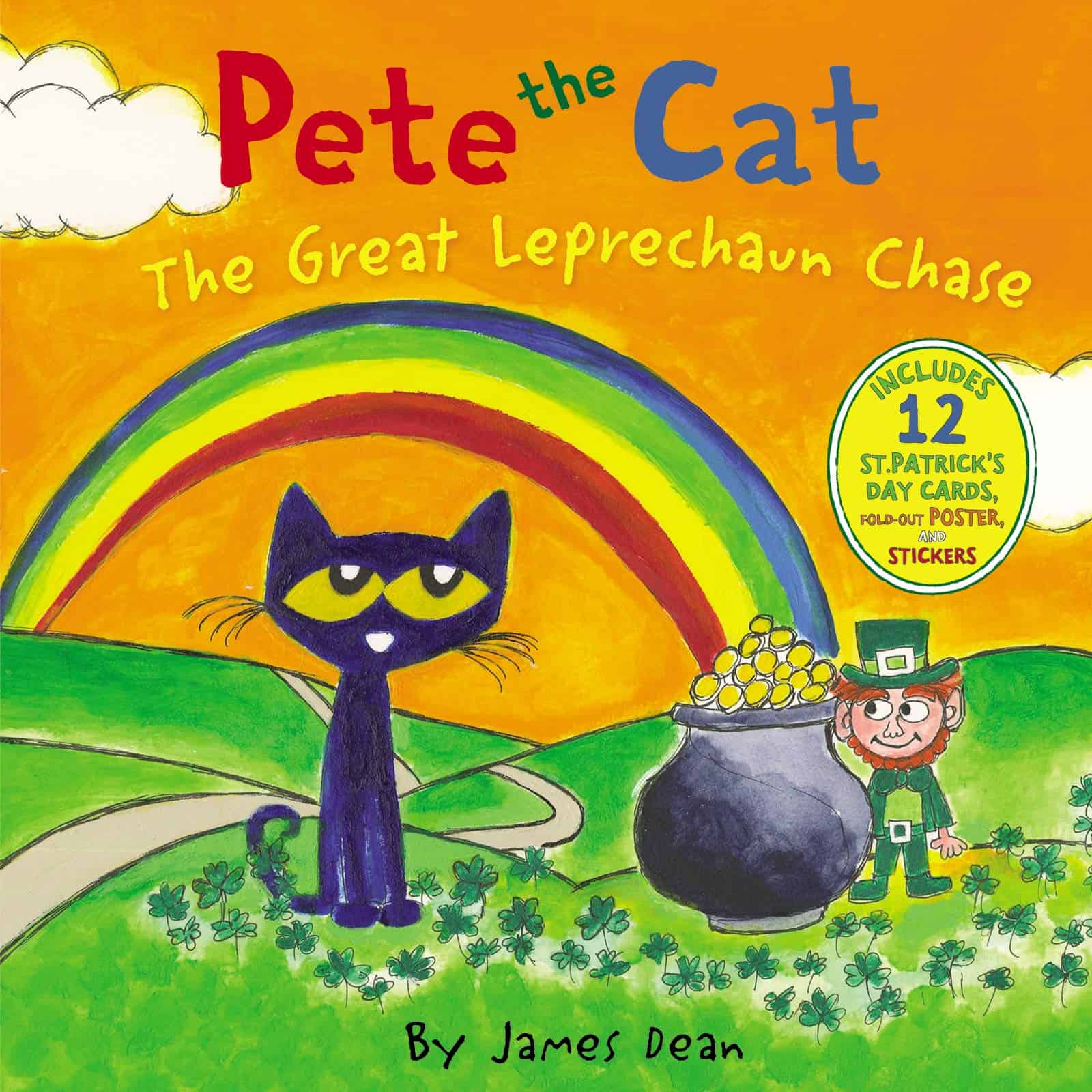 What you need to make a shamrock sensory bin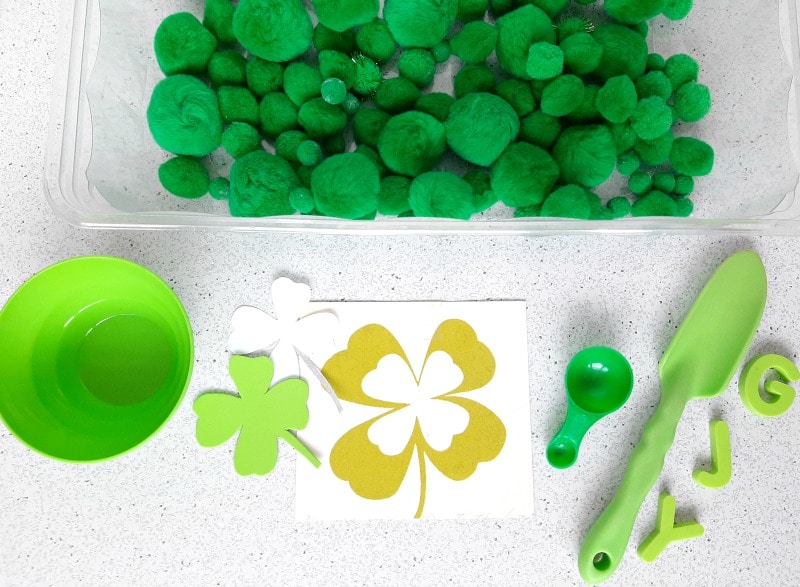 Fill a plastic bin or wooden tray with green pompoms and sandbox tools such as shovels and bowls.
Use different sizes of pompoms for interesting fine motor and math experiences.
Cut shamrocks from green foam or use pre made foam shamrocks.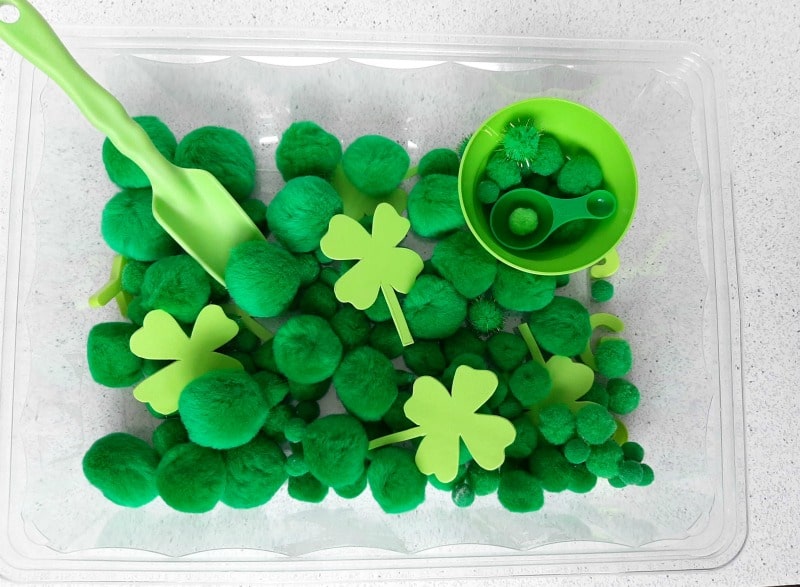 Your toddler will love exploring the St. Patrick's sensory bin. There is so much to see and feel and do!
Name the colors, light green and dark green, of the objects in the bin.
Bury shamrocks in the bin.
Dig with a spoon or shovel to uncover the shamrocks.
Count the number of shamrocks.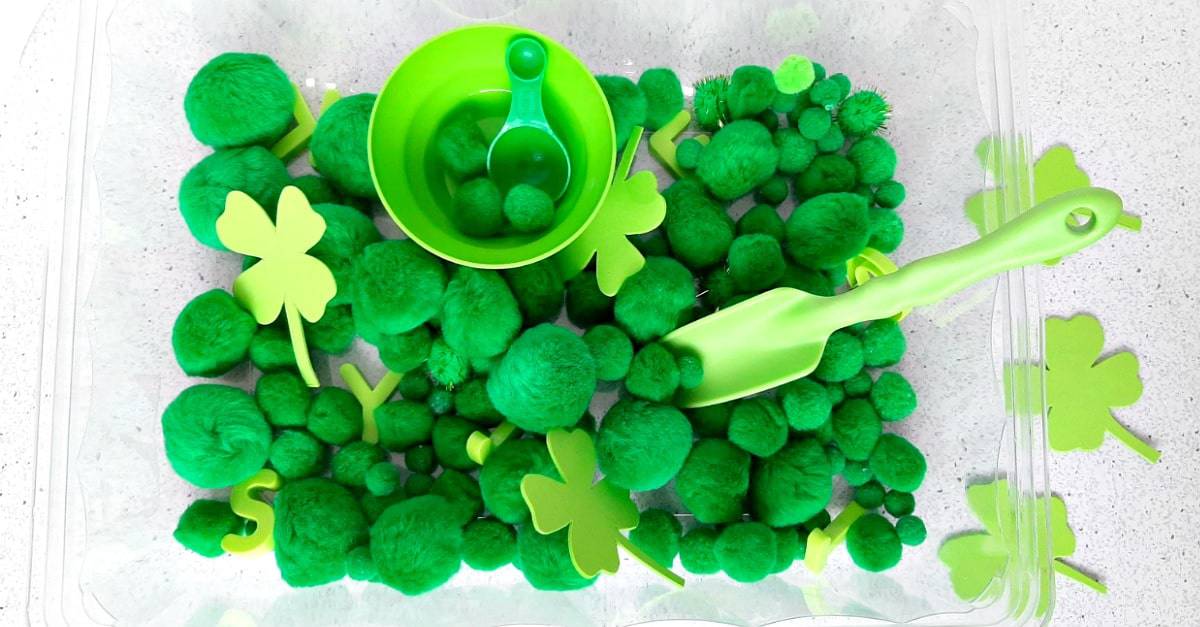 Kids will love the pompoms too! They're perfect for squeezing, rolling on the table, and tossing into the bin.
Fill a bowl with pompoms.
Sort pompom sizes.
Build a mountain of pompoms.
Your toddler can engage with the materials with little instruction while building language skills as you converse together about the activity.
What color is the shamrock?
You filled the bowl with green pompoms!
How many shamrocks did you find?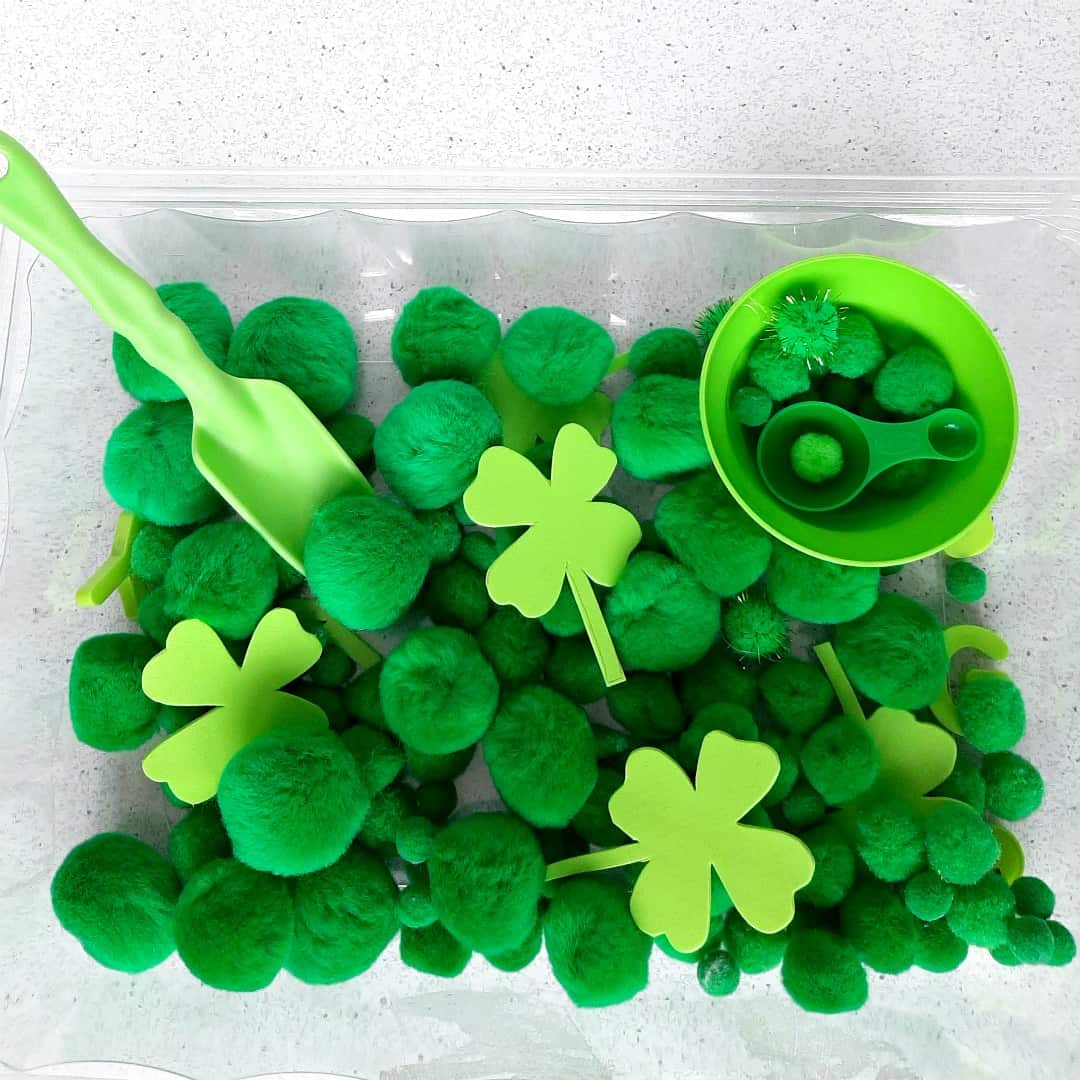 Provide sensory play for a child-led activity during quiet times, or when you are busy in the kitchen.
This simple activity is colorful and mess-free, and filled with amazing learning through play experiences. Keep this one nearby during the March holiday for some interesting sensory play with your toddler.
If you enjoyed this activity why not join our Facebook Group for more great ideas - or share some of your own! You can also follow us on Instagram for more great ideas. Follow @myboredtoddler and use #myboredtoddler
Are you looking for more St. Patrick's Day toddler activities? Try these:
Hunting for Leprechauns Gold Sensory Bin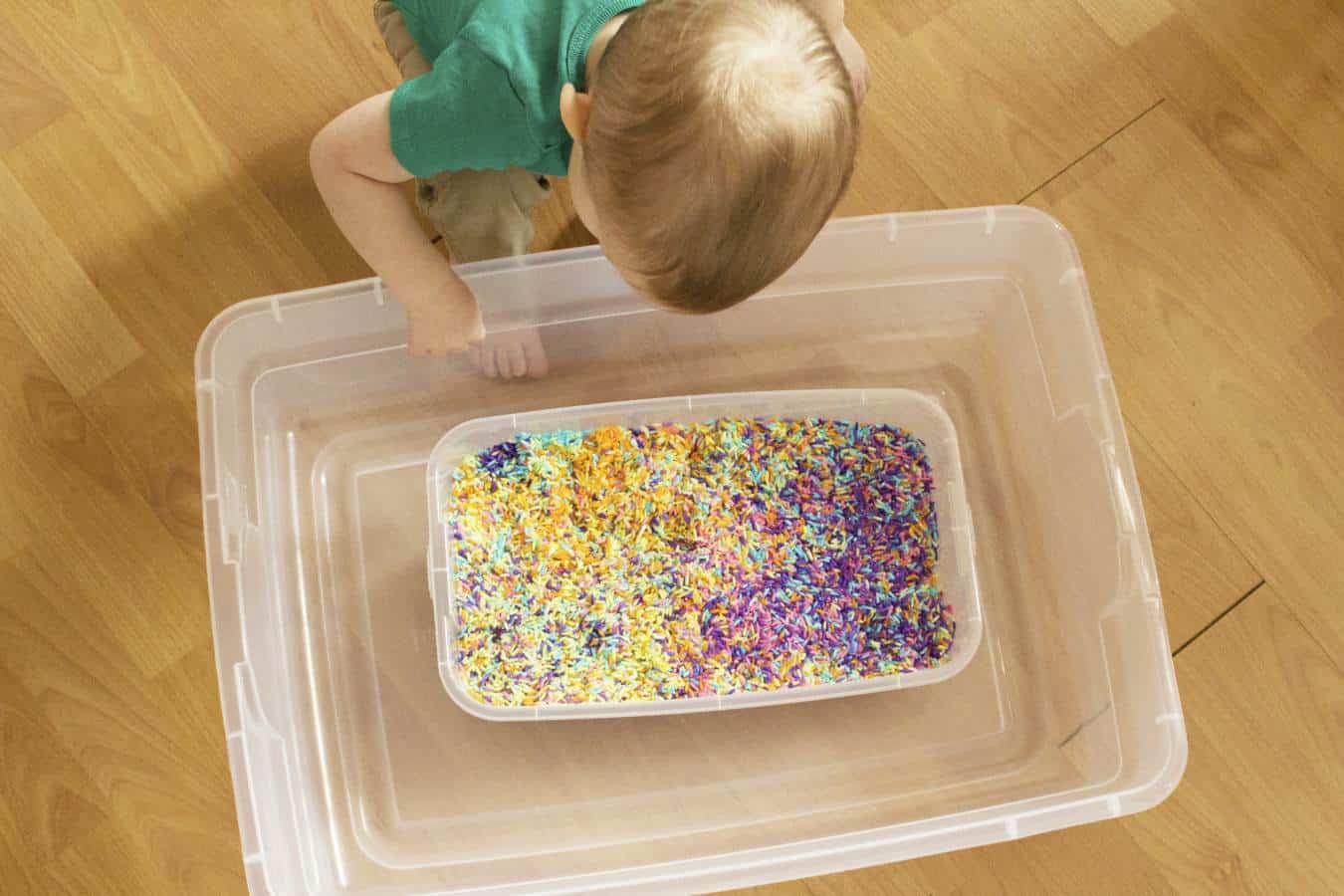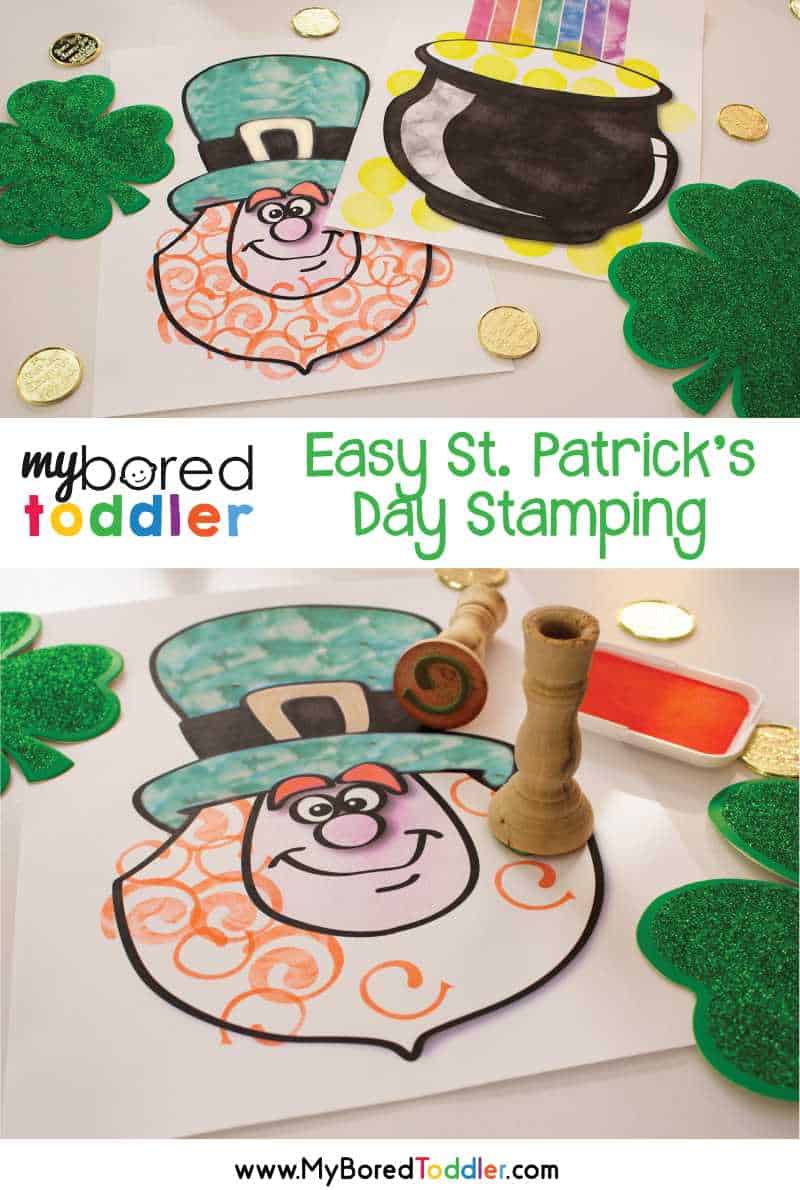 St. Patrick's Day Activities for Toddlers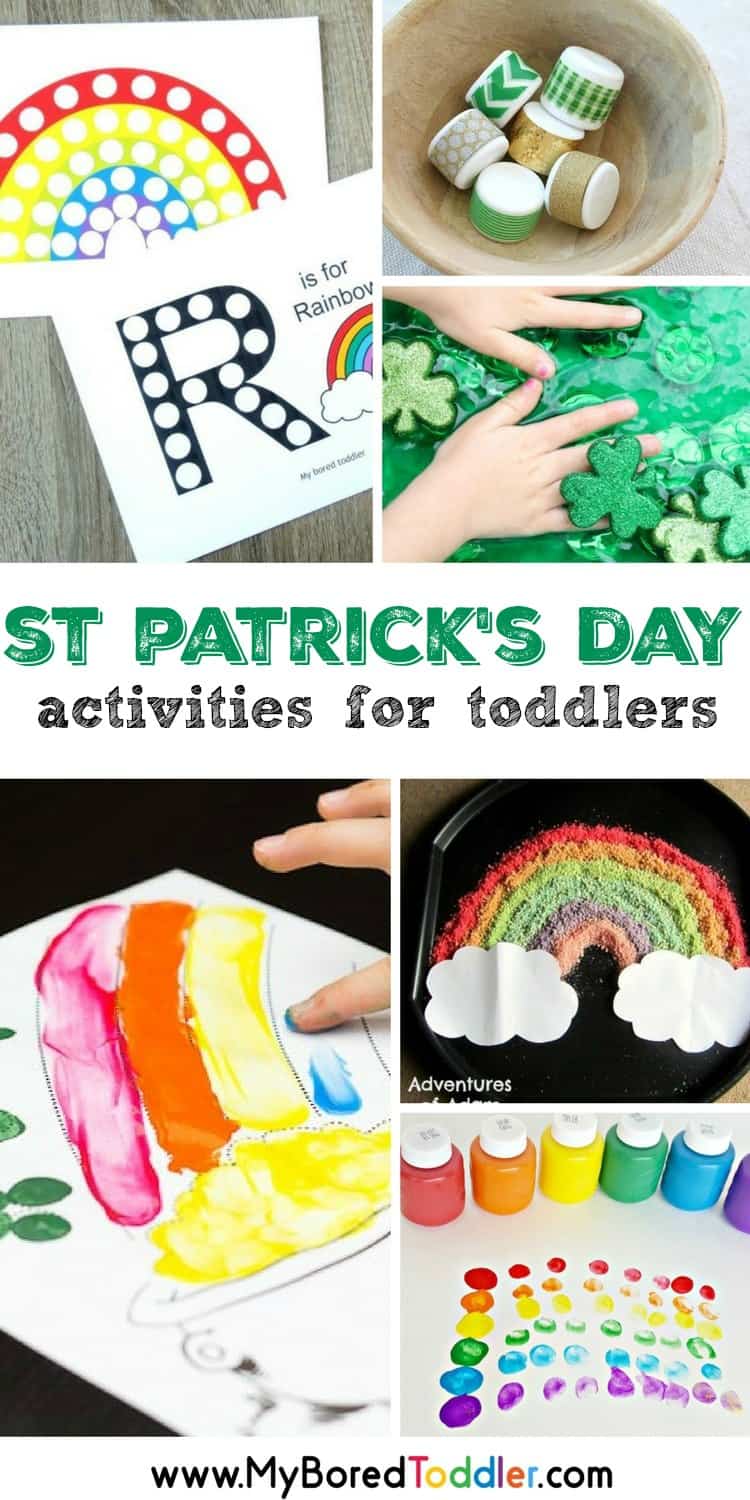 About the Author
Heather is a former preschool teacher and founder of preschooltoolkit.com, a website providing early learning resources for teachers and parents. She focuses on creating fun crafts and activities that engage developmental skills while promoting hands-on learning through play. Follow her on Facebook, Pinterest, Twitter, Instagram