This toddler Easter printable pack is full of play-based printables - perfect for making a toddler busy book or some busy bags.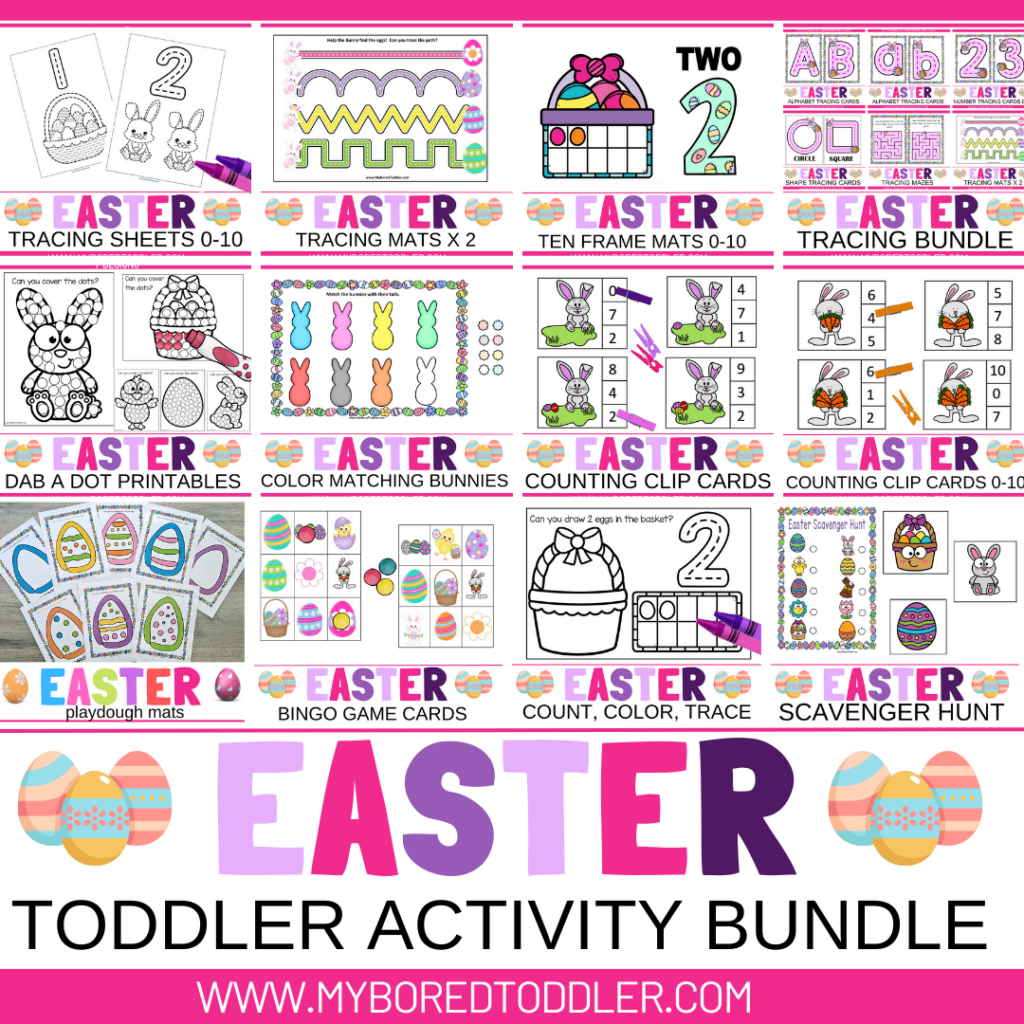 Easter Printable Pack for Toddlers
There have been so many requests for printable activities for toddlers recently (especially in our Facebook Group) so I've put together these 10 fun play-based activities - perfect for toddlers and preschoolers.
This pack is available to download immediately HERE for only $12
What's included in the Easter Printable Pack?
2 x Easter Tracing Mats
These are great for developing fine motor skills. You can laminate them and use a washable marker, trace them with their fingers, use playdough to copy the lines, hide them in sand or rice and have them trace them. So many fun ways to use these!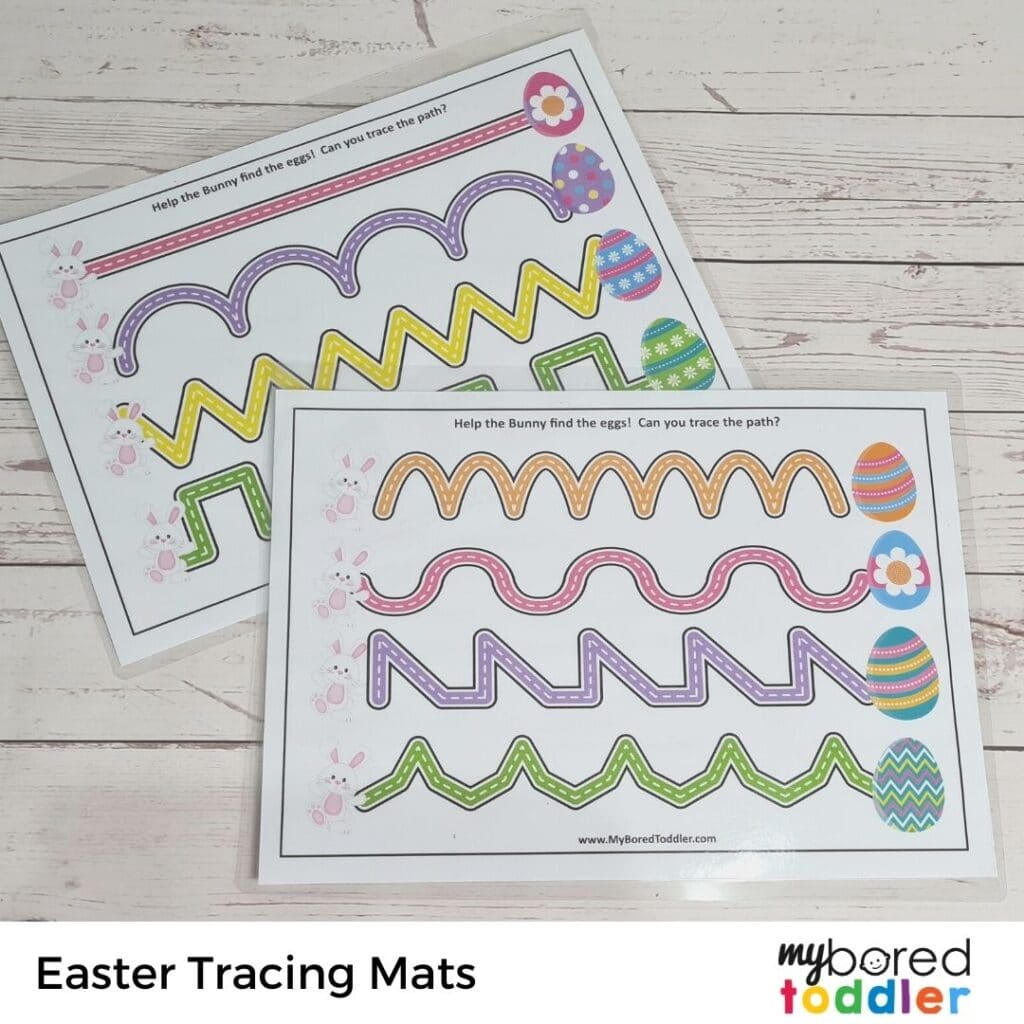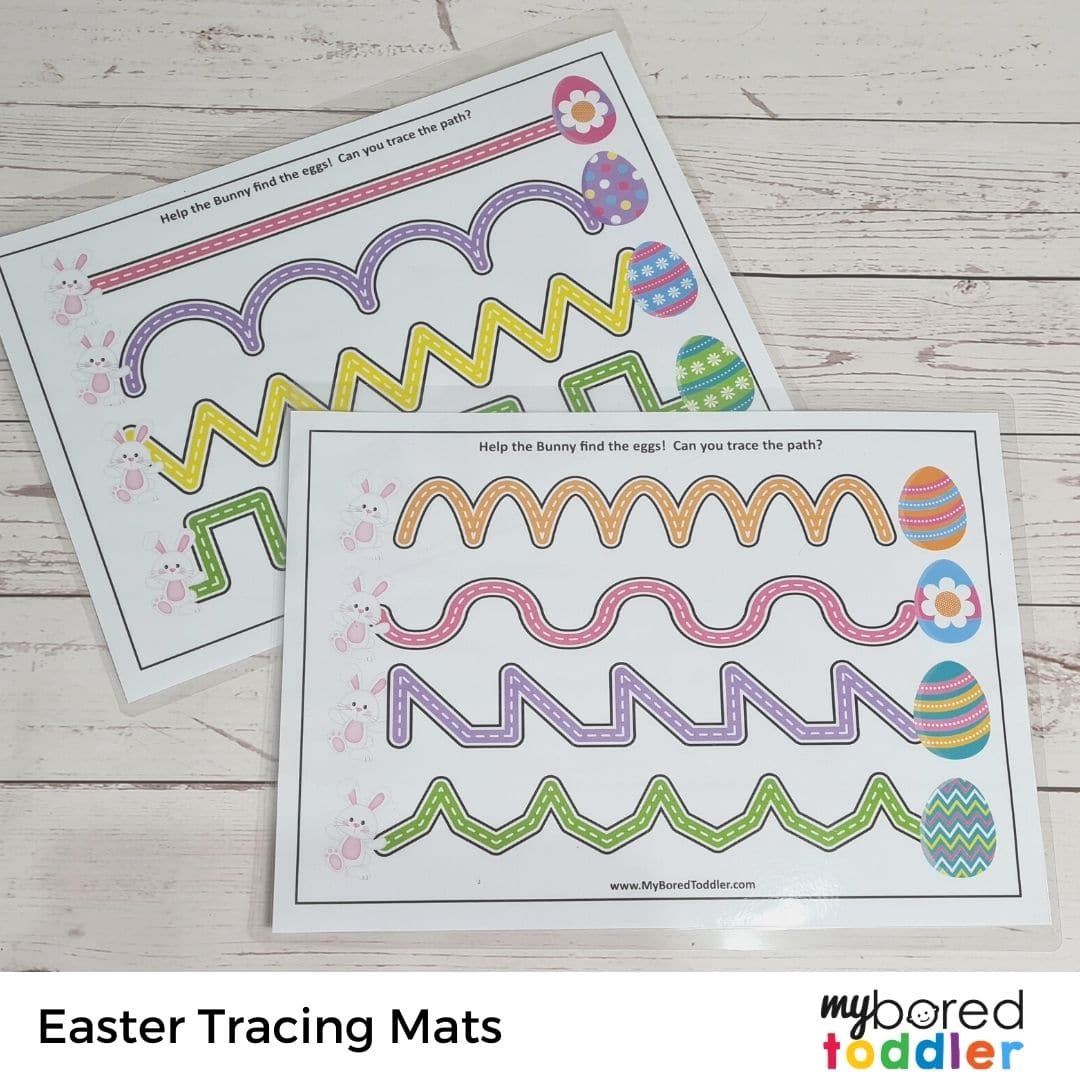 Easter Scavenger Hunt
This is a fun activity that doesn't require chocolate. Hide the pictures around the house and then try to find them. For extra fun why not hide them in a sensory bin too.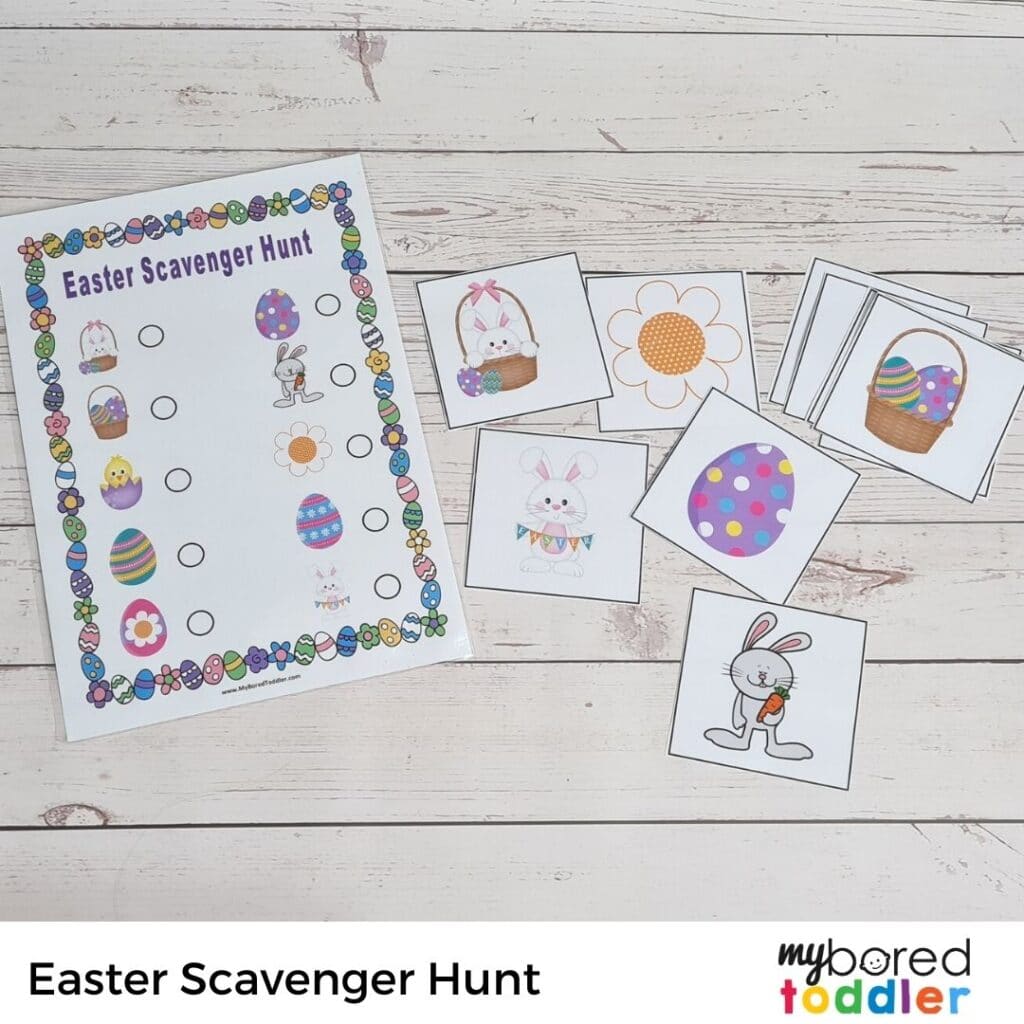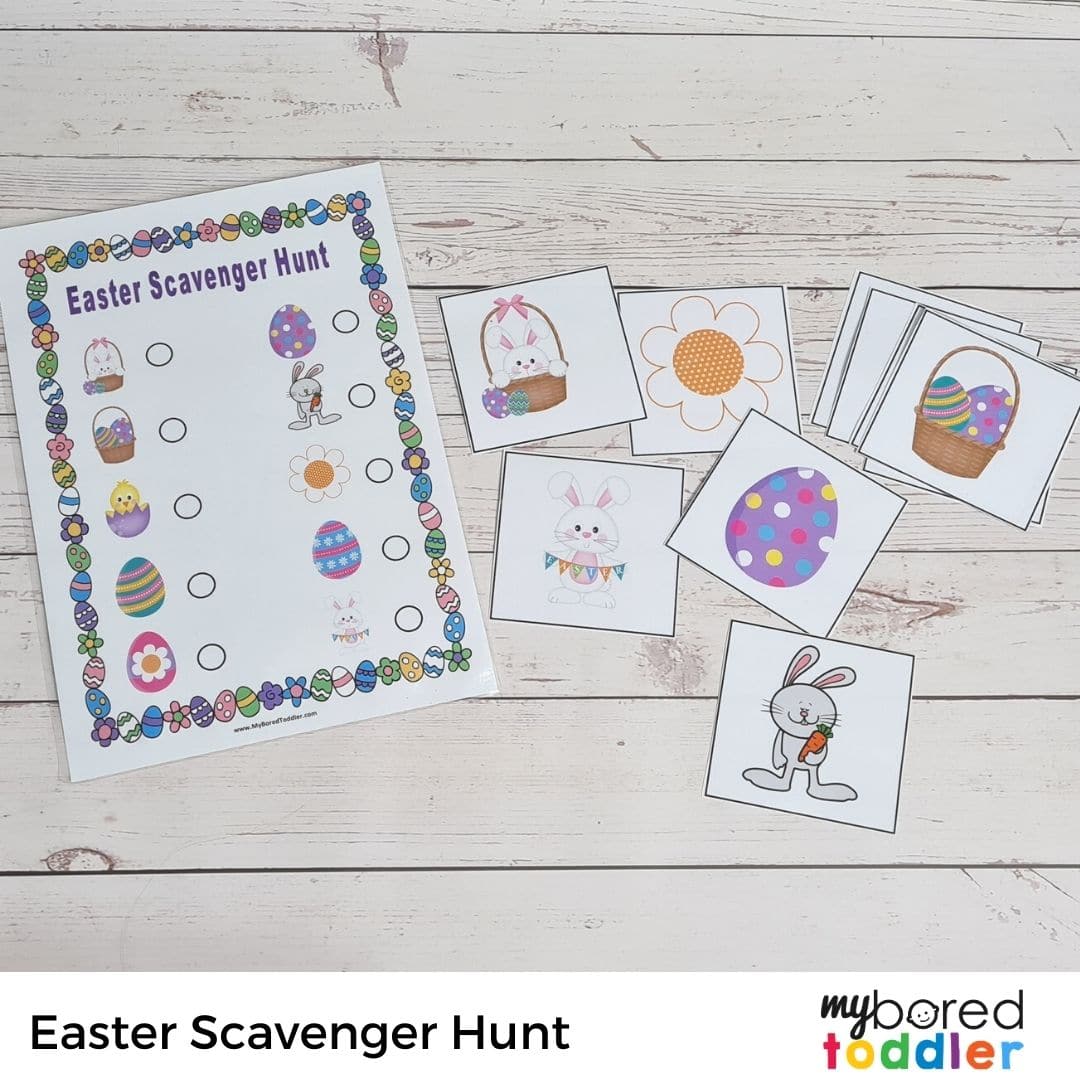 Easter number matching cards (zero to ten)
Print out these cards and use them for matching, or play snap or memory with them. This is a great way for toddlers and preschoolers to learn one to one correspondence (a great pre-math skill)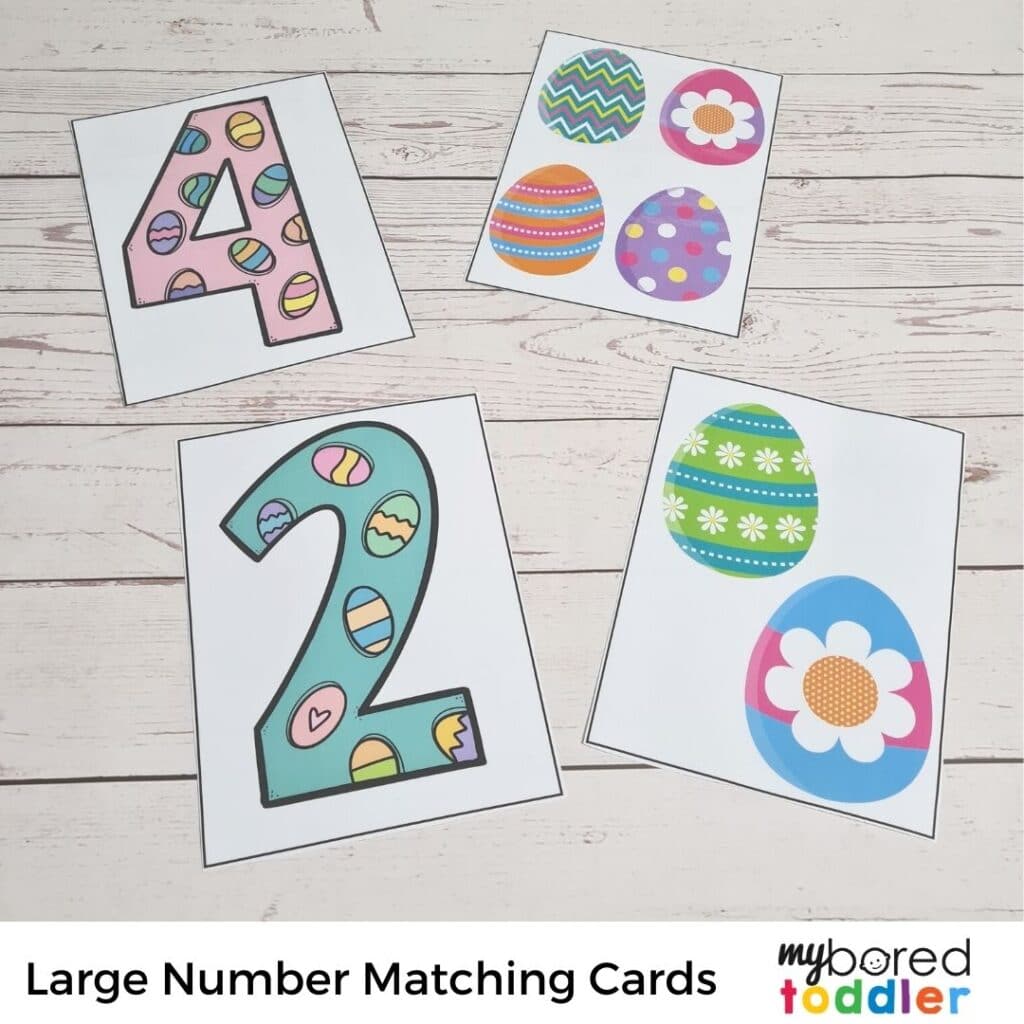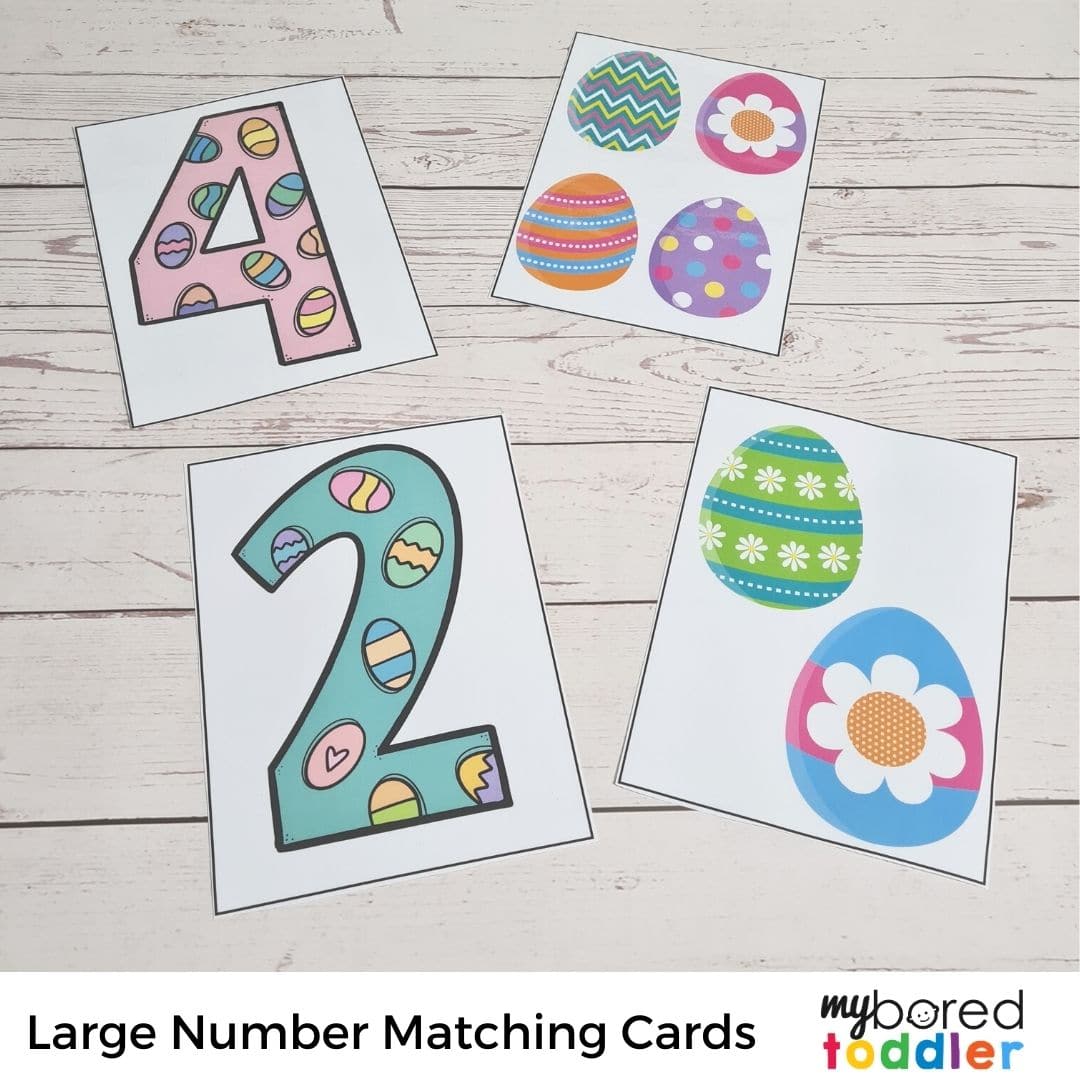 Easter Counting Clip Cards
Another great counting resource - you can use small pegs or counters with these.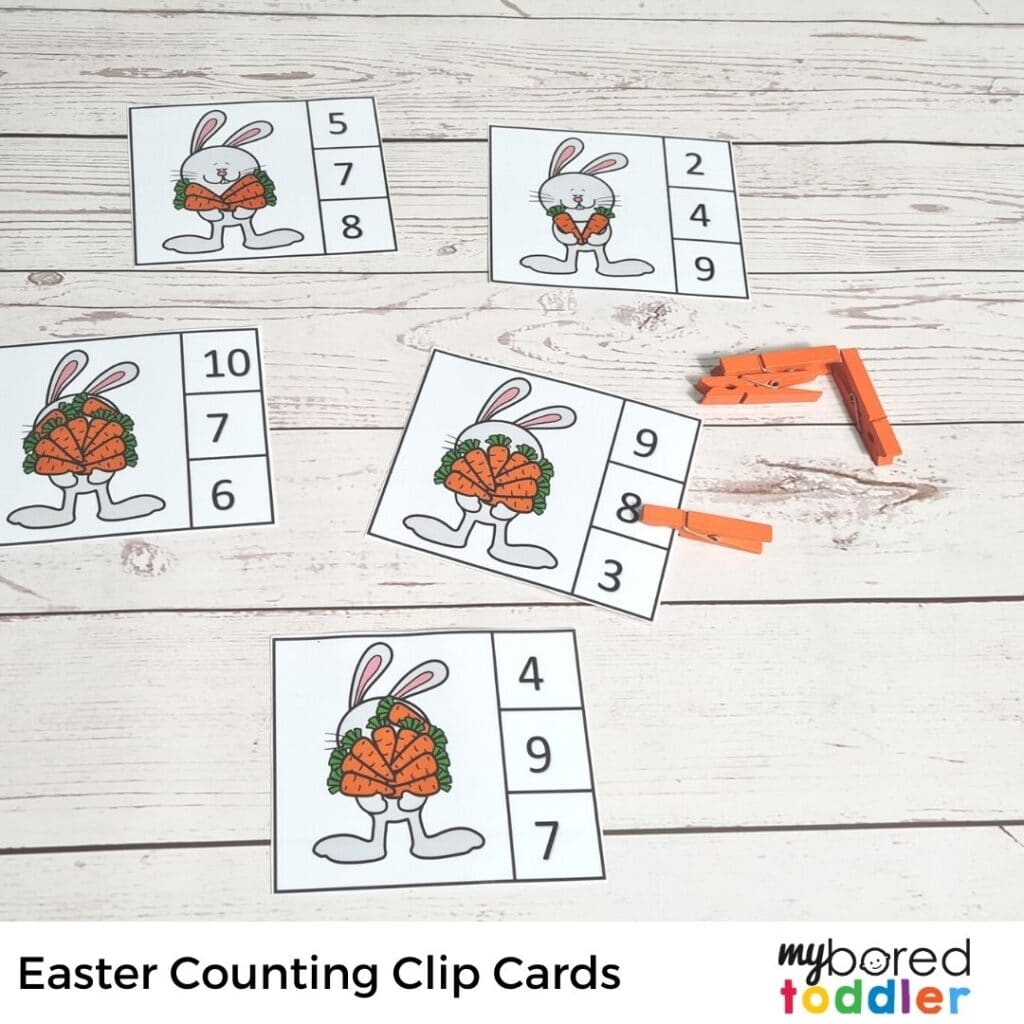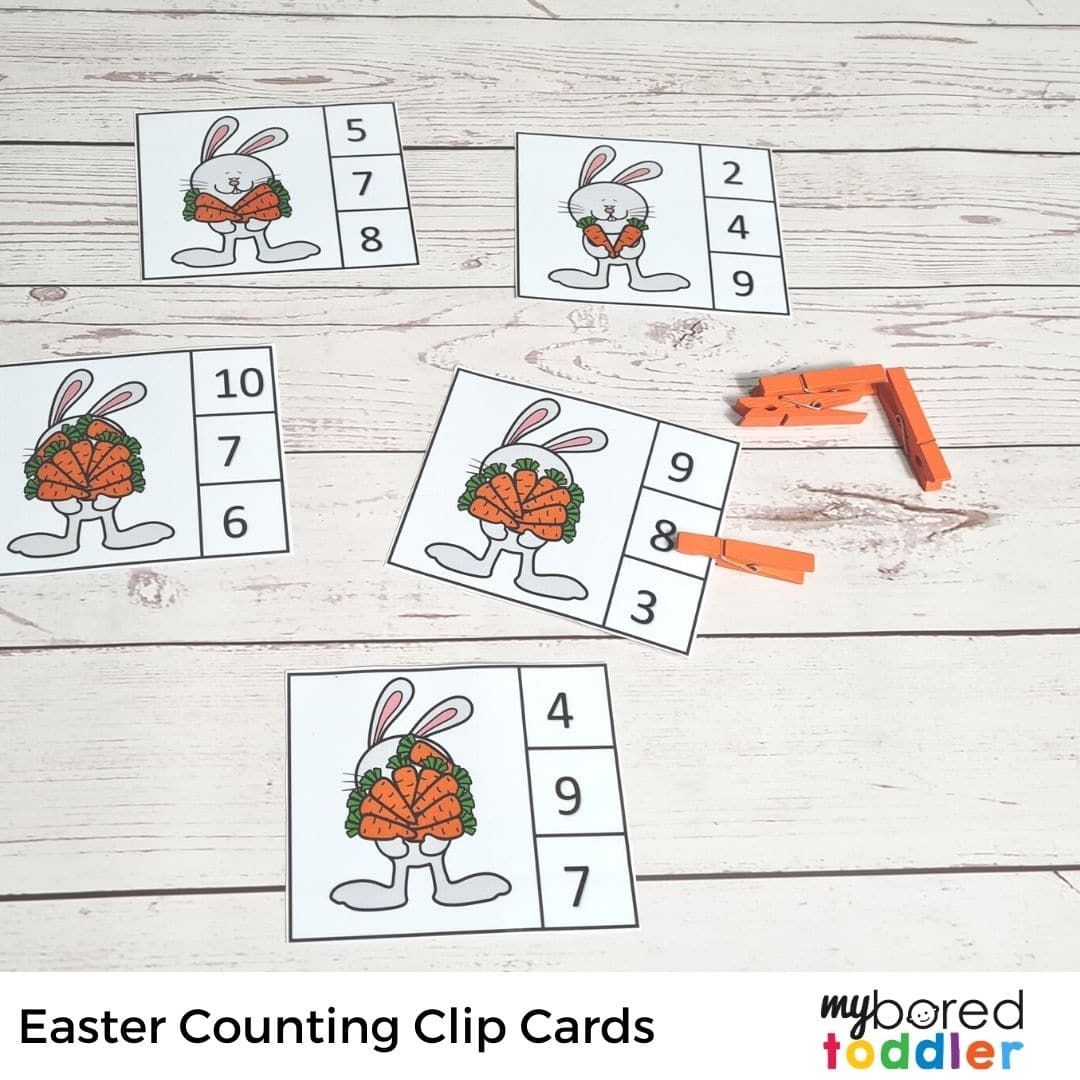 Easter Counting Ten Frame Mats
These easter counting mats (zero to ten) come in 2 designs. One with blank ten frames and one that has the counters printed on them.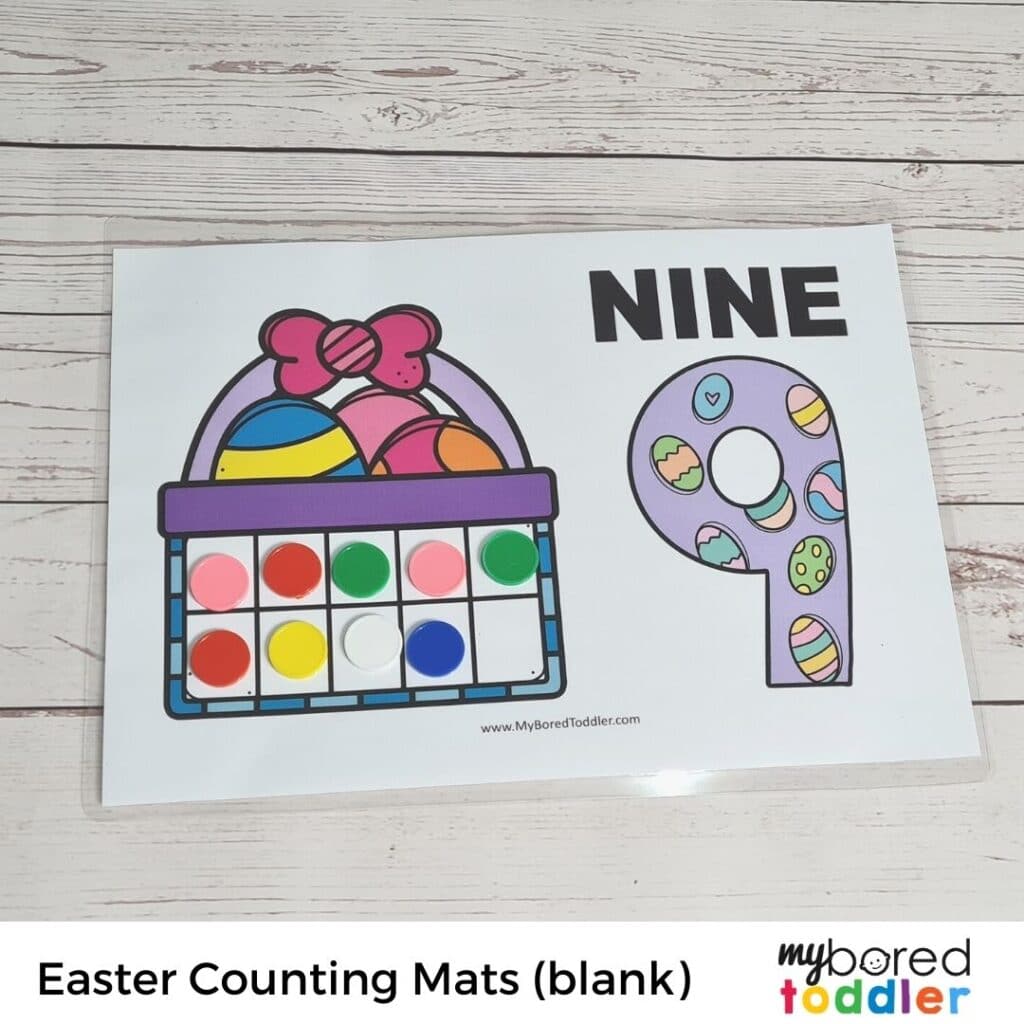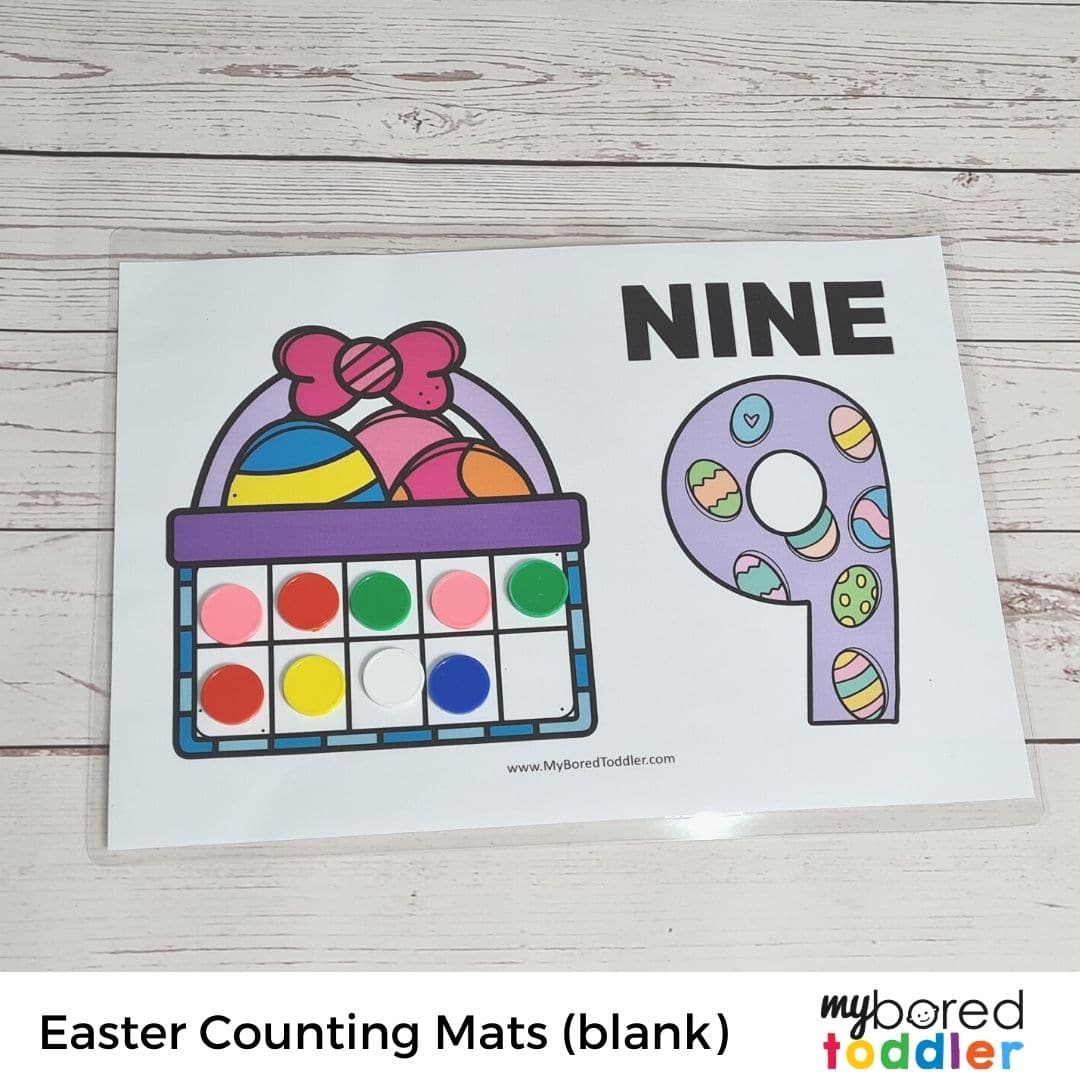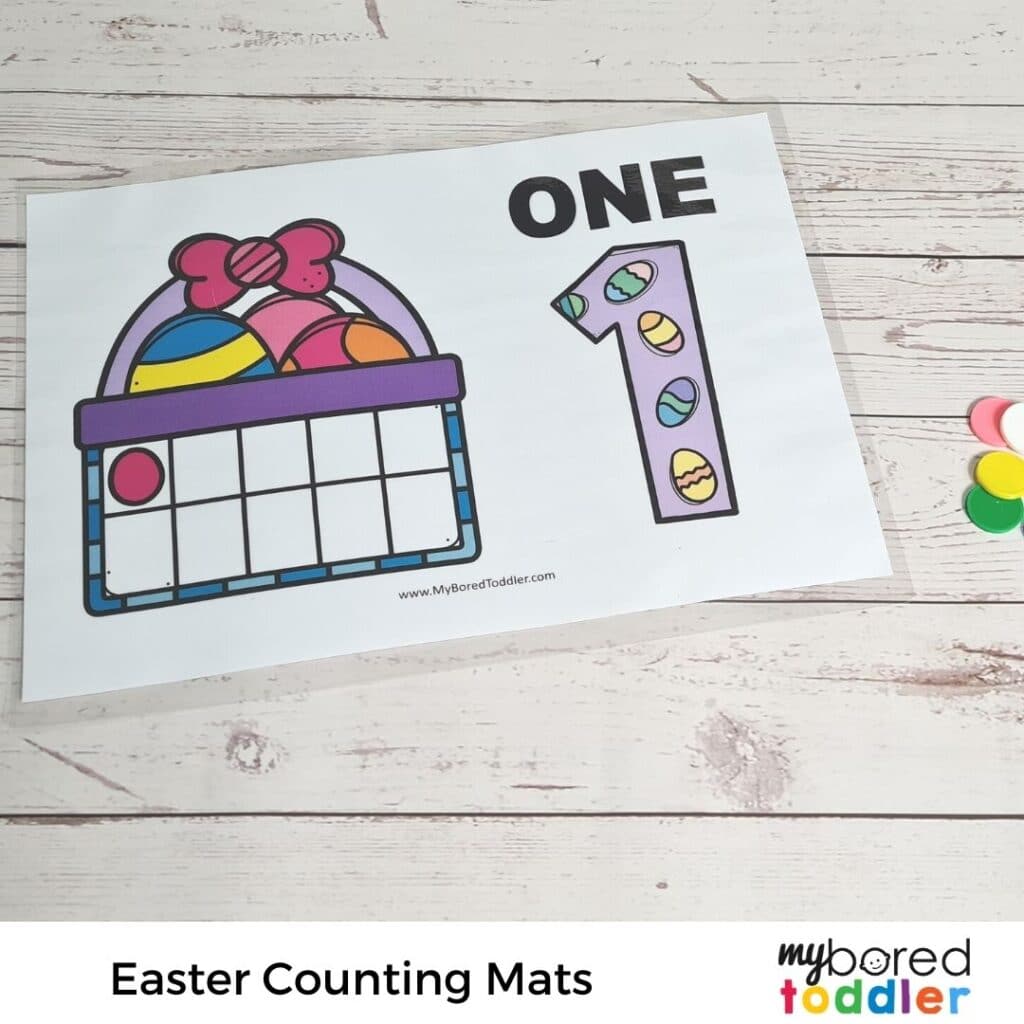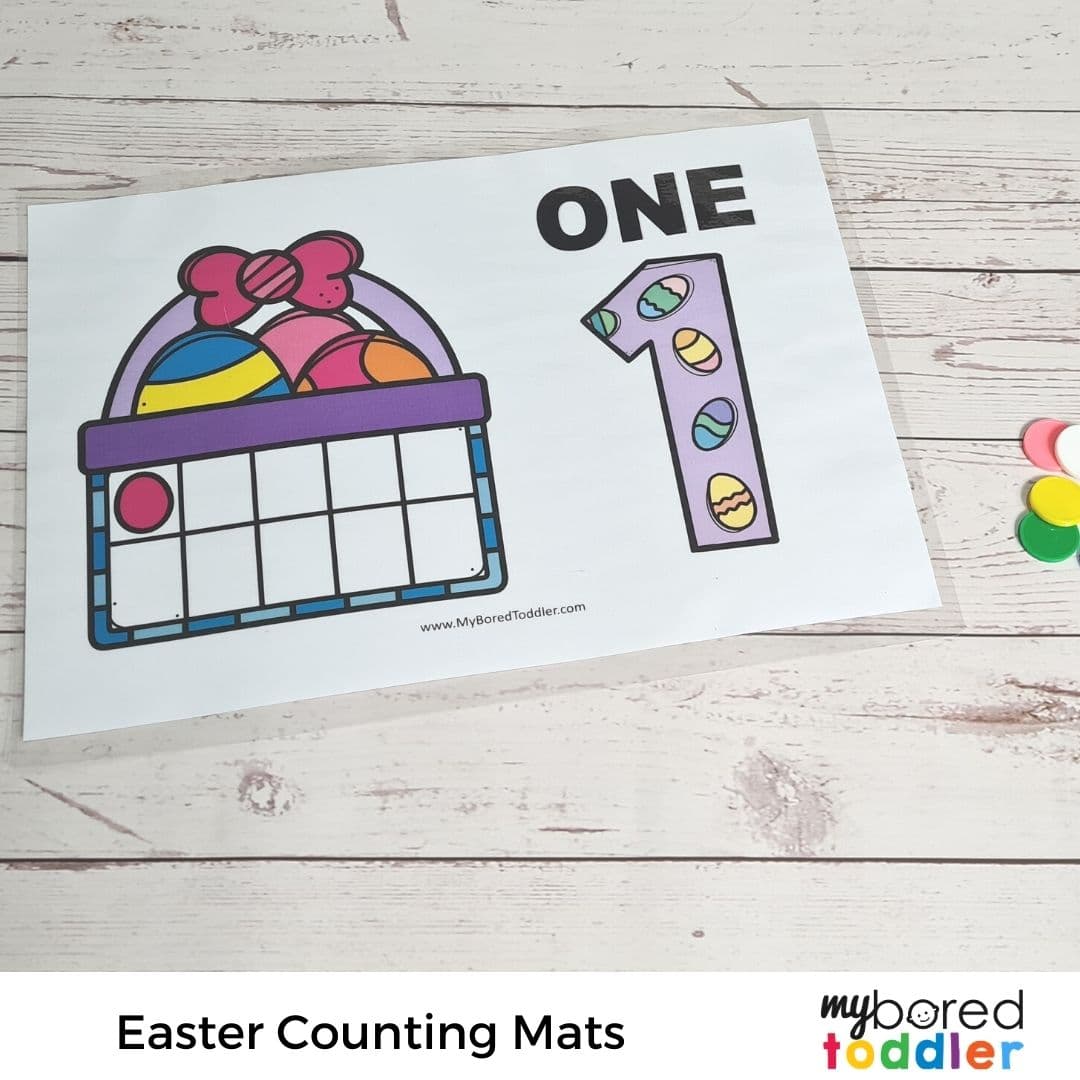 Easter Bingo Cards x 4
Bingo is a great game for toddlers and preschoolers to play. This set comes with 4 game cards and the calling cards.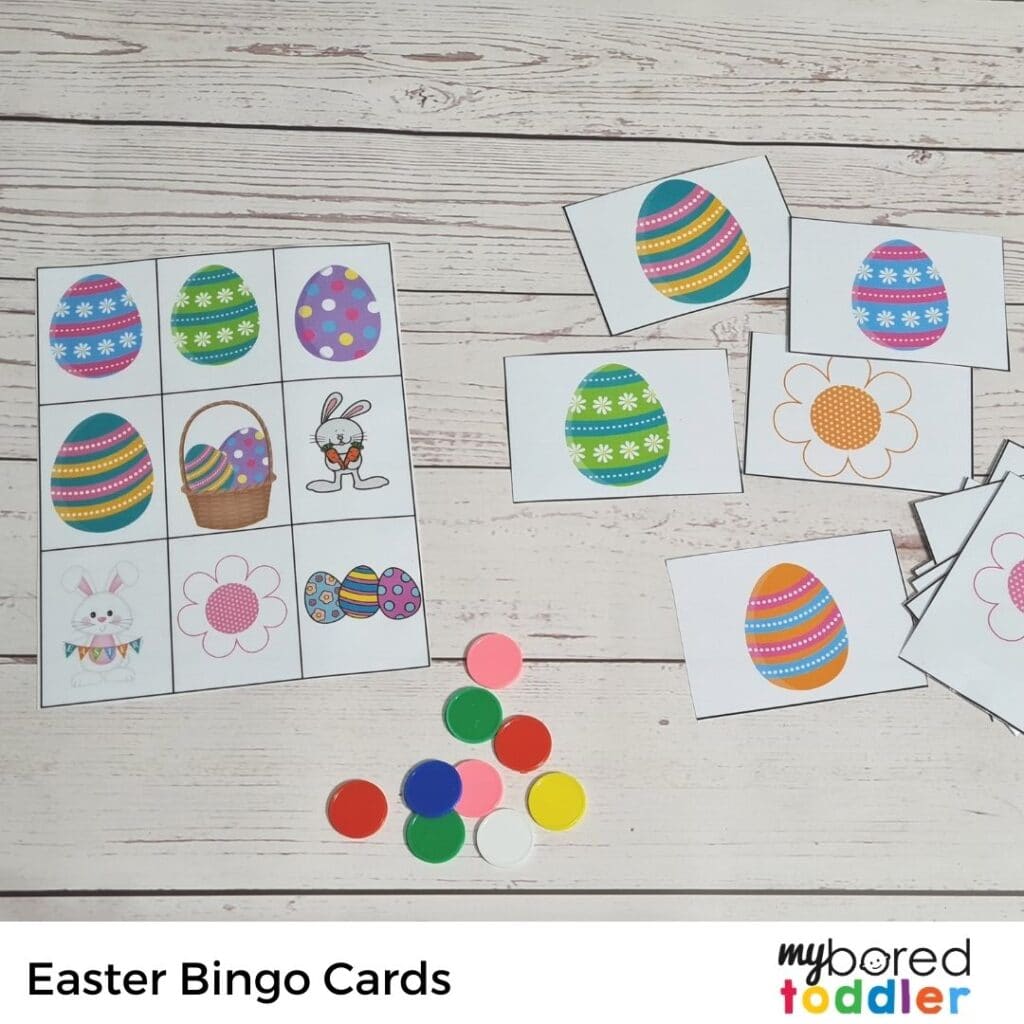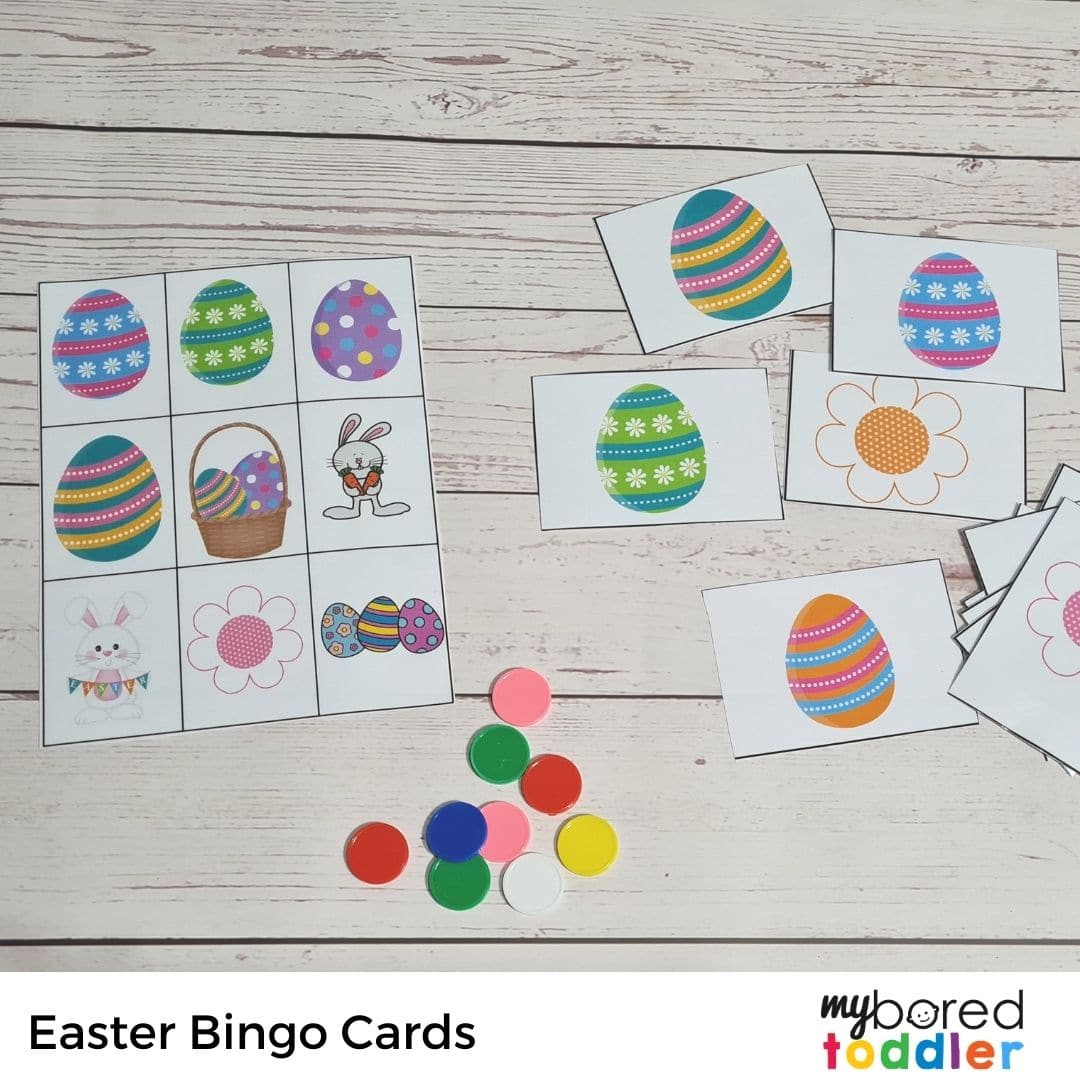 Color Bunny Tail Matching
Match the colored tails to the correct bunnies.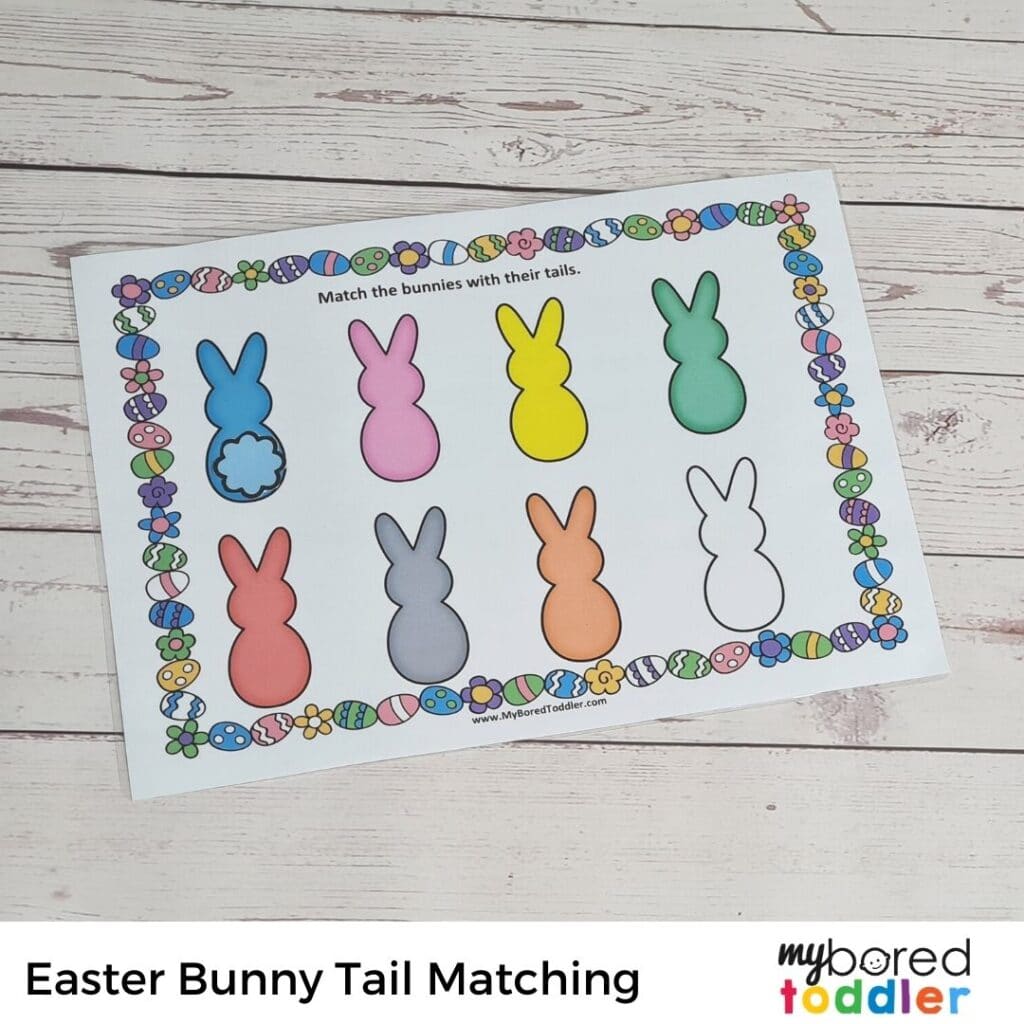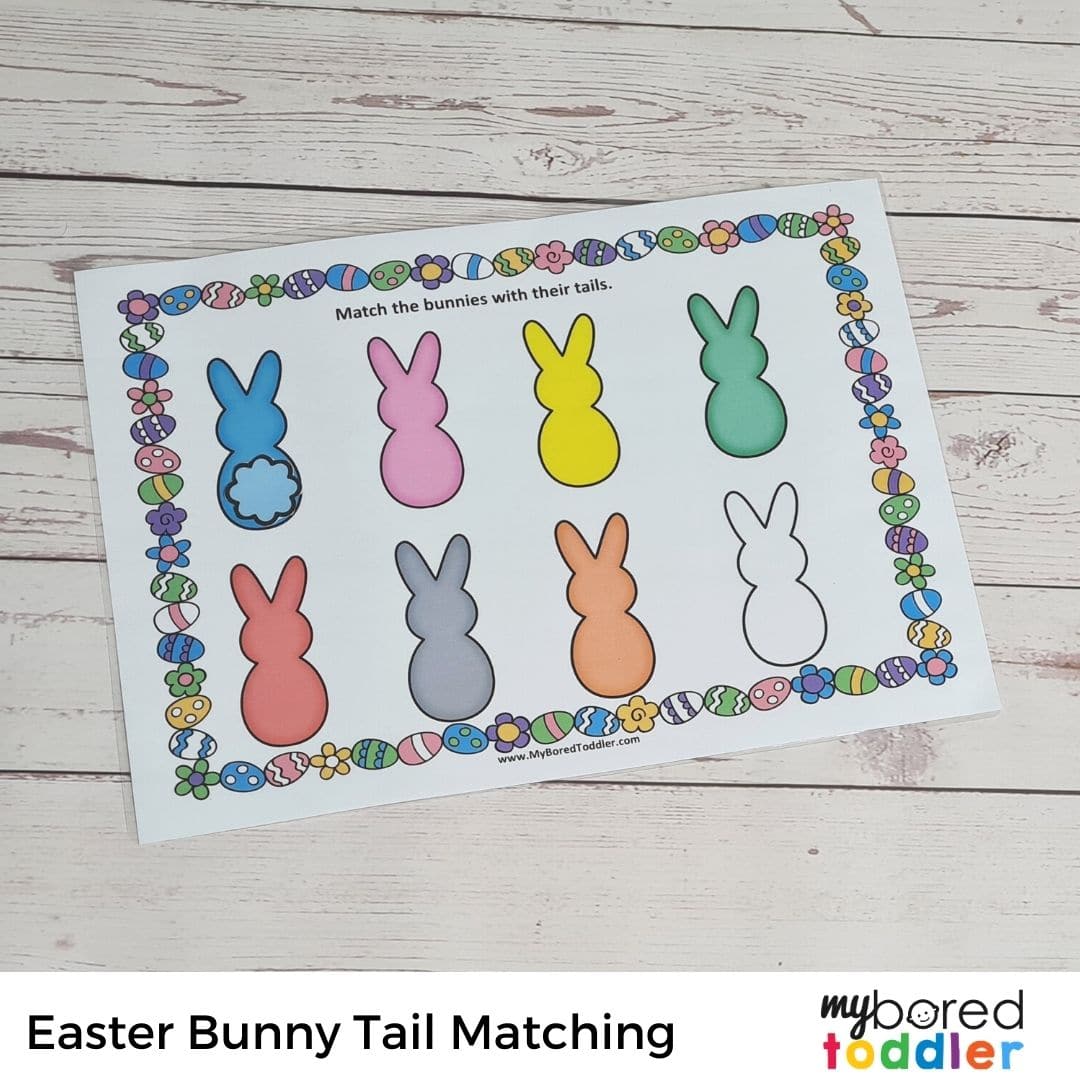 Tracing Cards
3 Sets of Tracing Cards - great for fine motor skills and letter and number recognition. These come in numbers (zero to ten), uppercase and lowercase.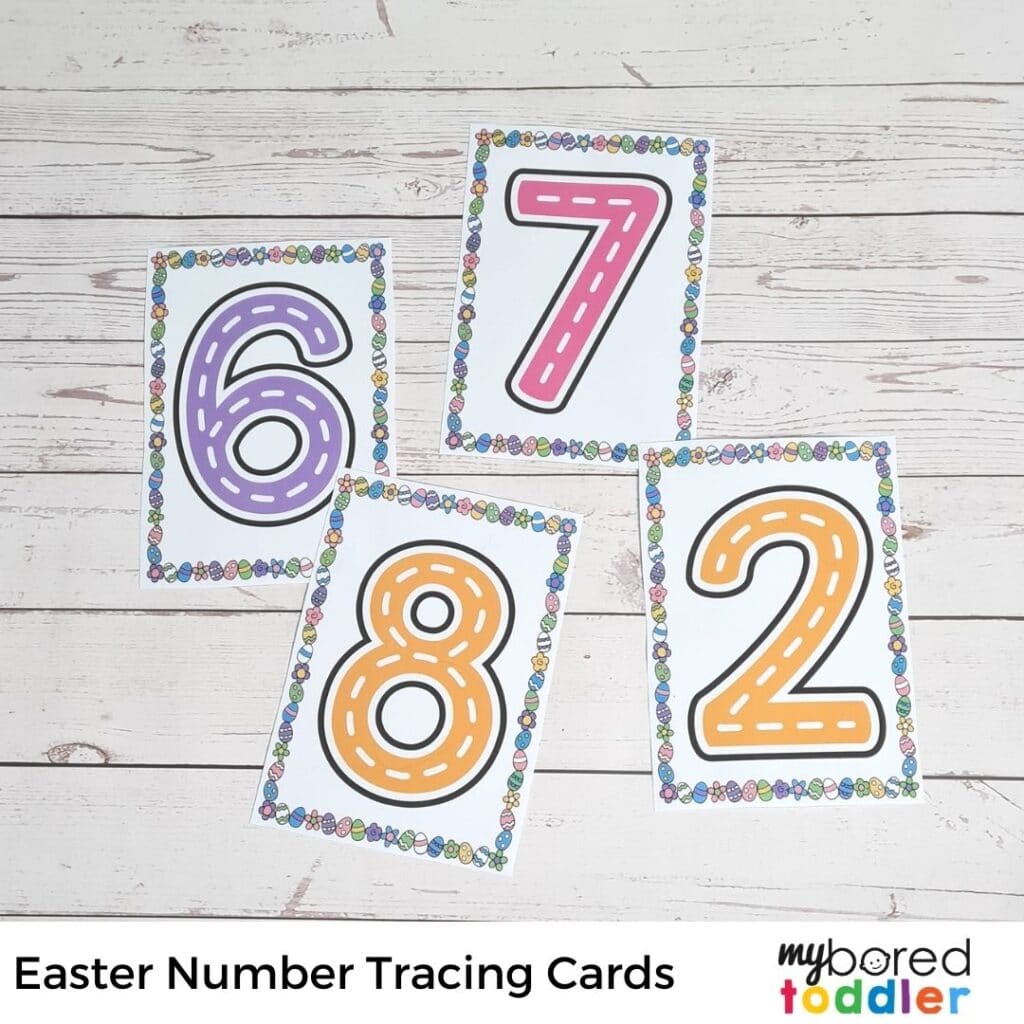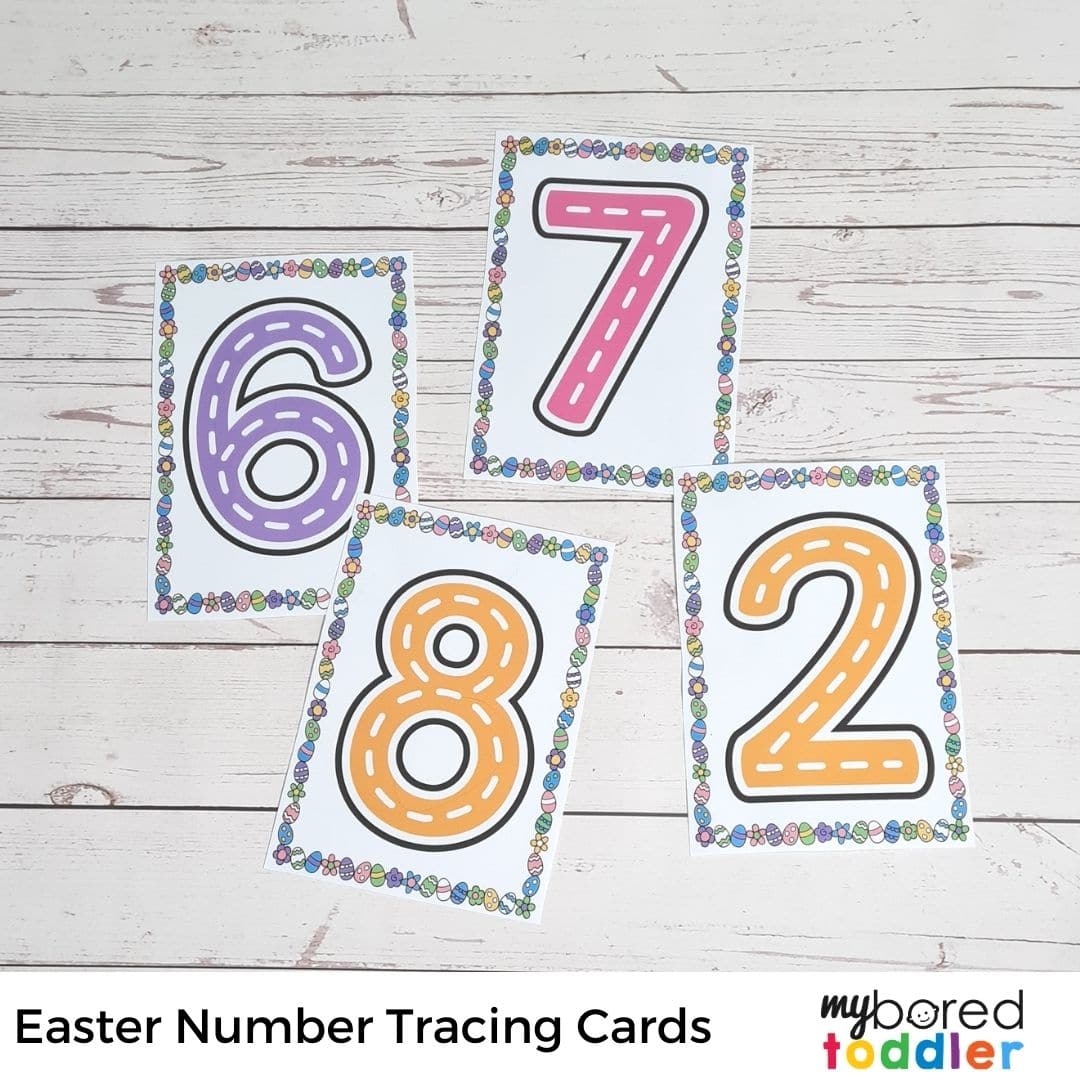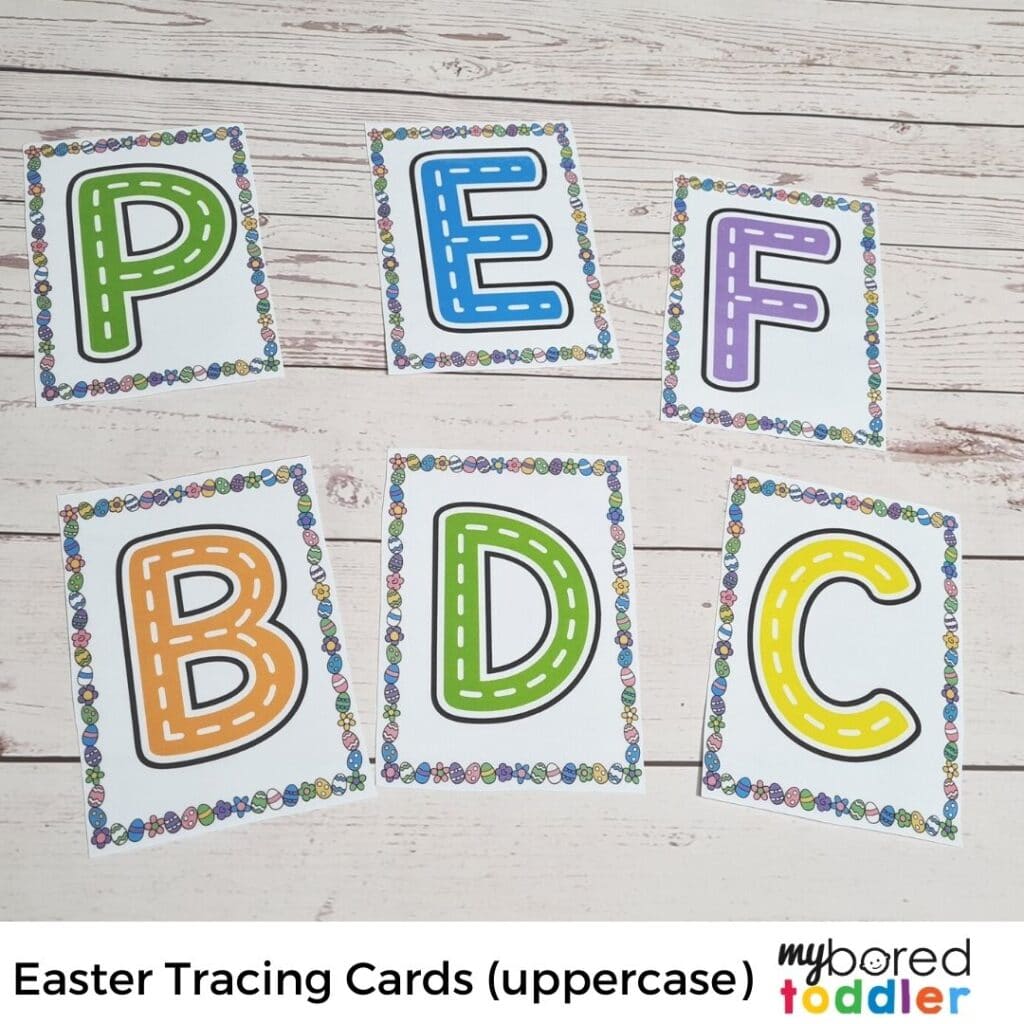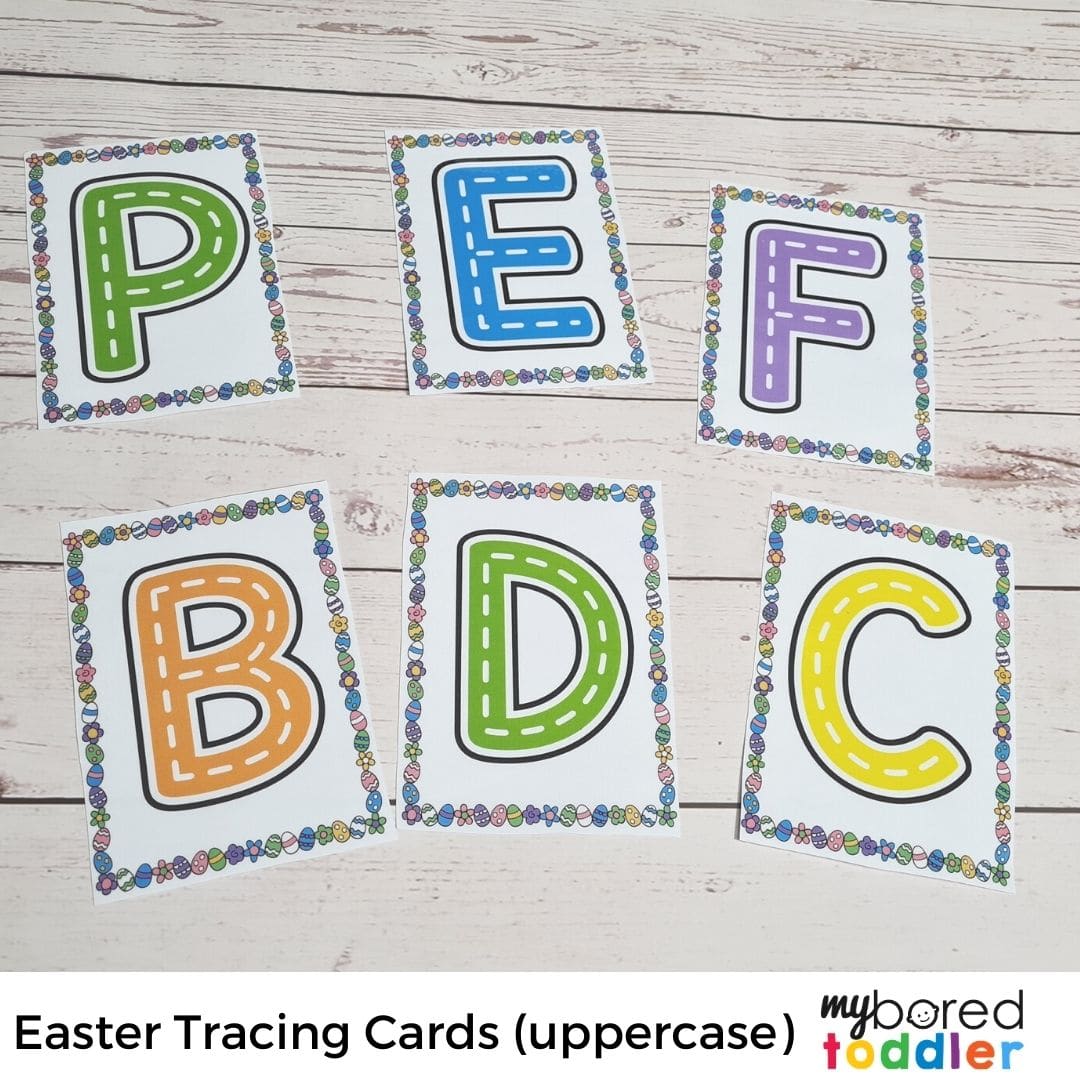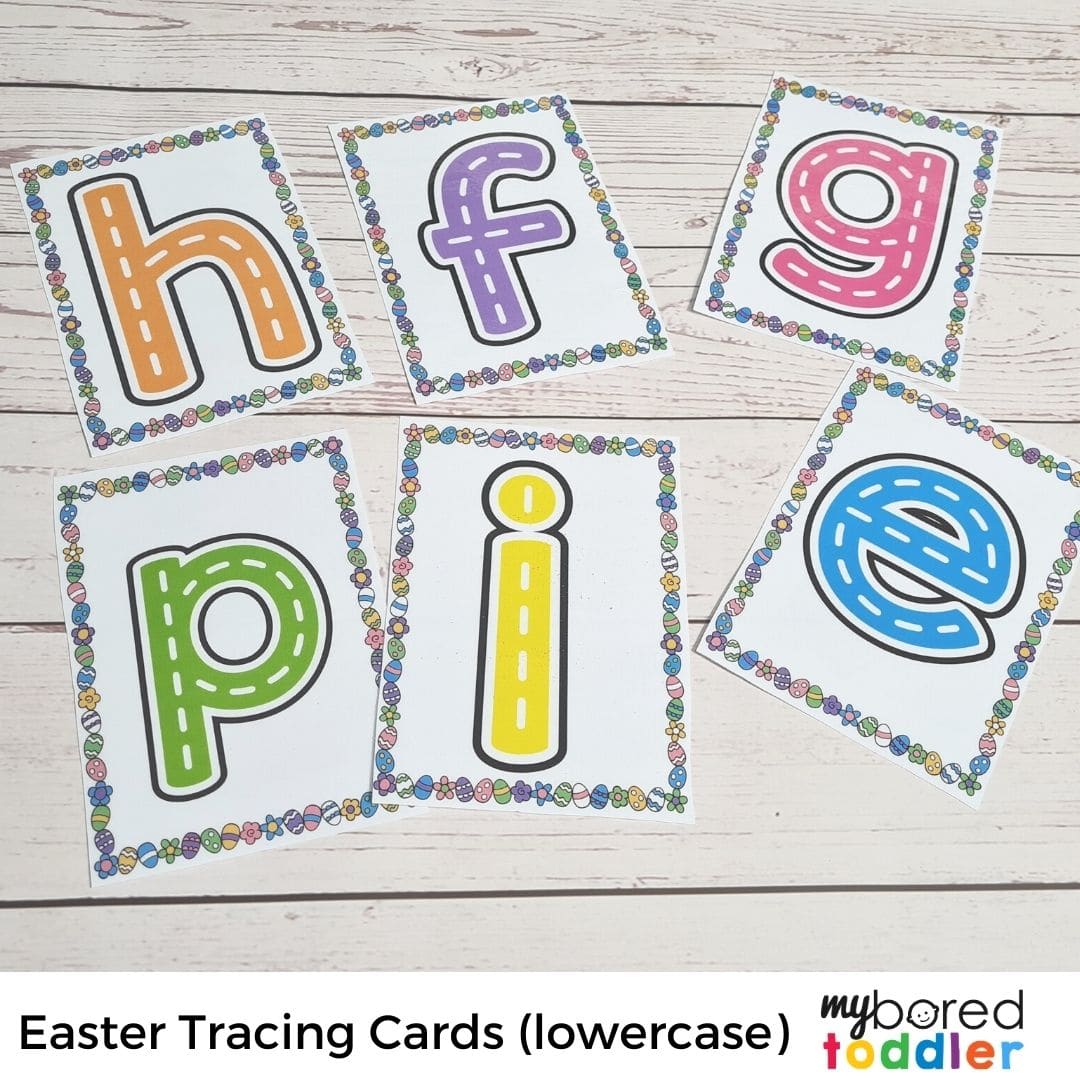 Easter Dot Printables
These work great with Do-a-Dot pens or bingo markers. You can also use circle stickers.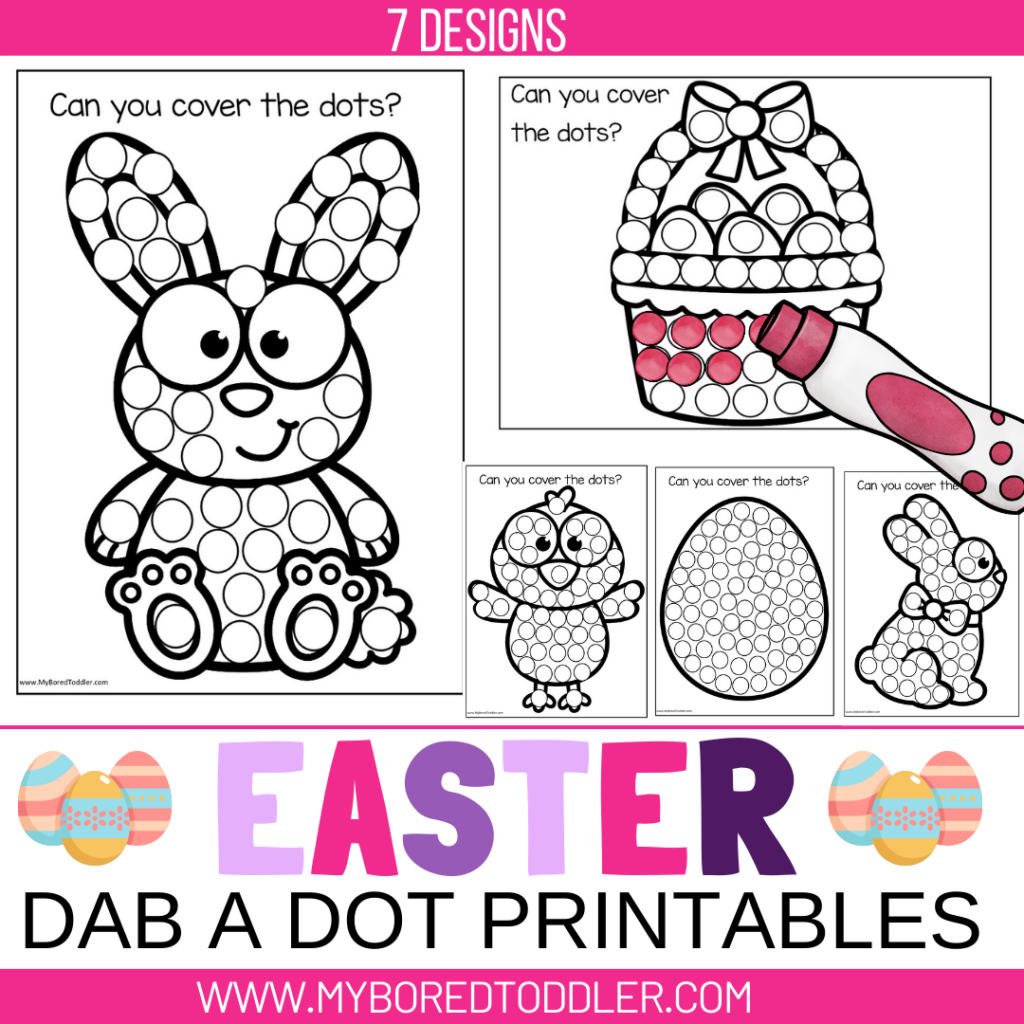 Easter Color, Trace & Draw Sheets 0-10
Trace the number, color the Easter eggs and draw the correct number of eggs in the basket.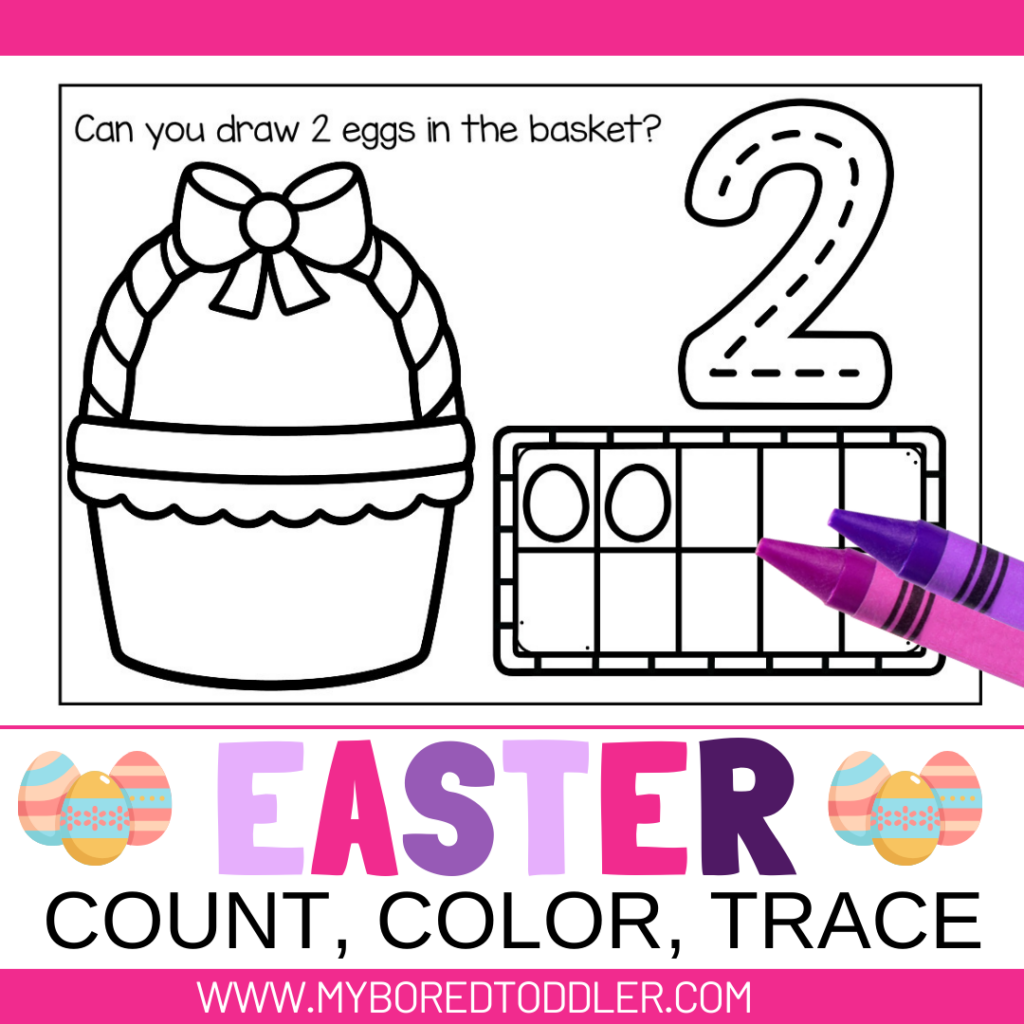 Easter Bunny & Eggs Counting Clip Cards 0-10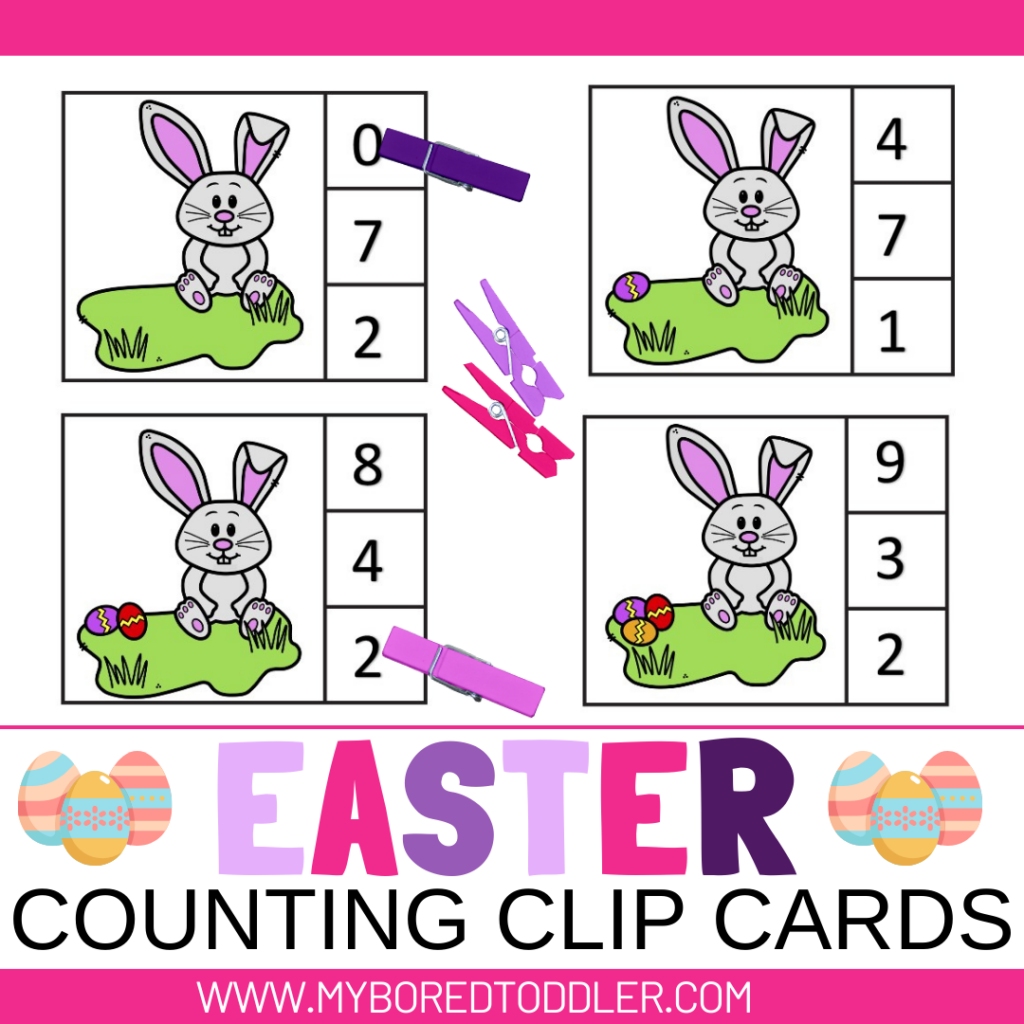 Easter Tracing Bundle - including the bunny & egg design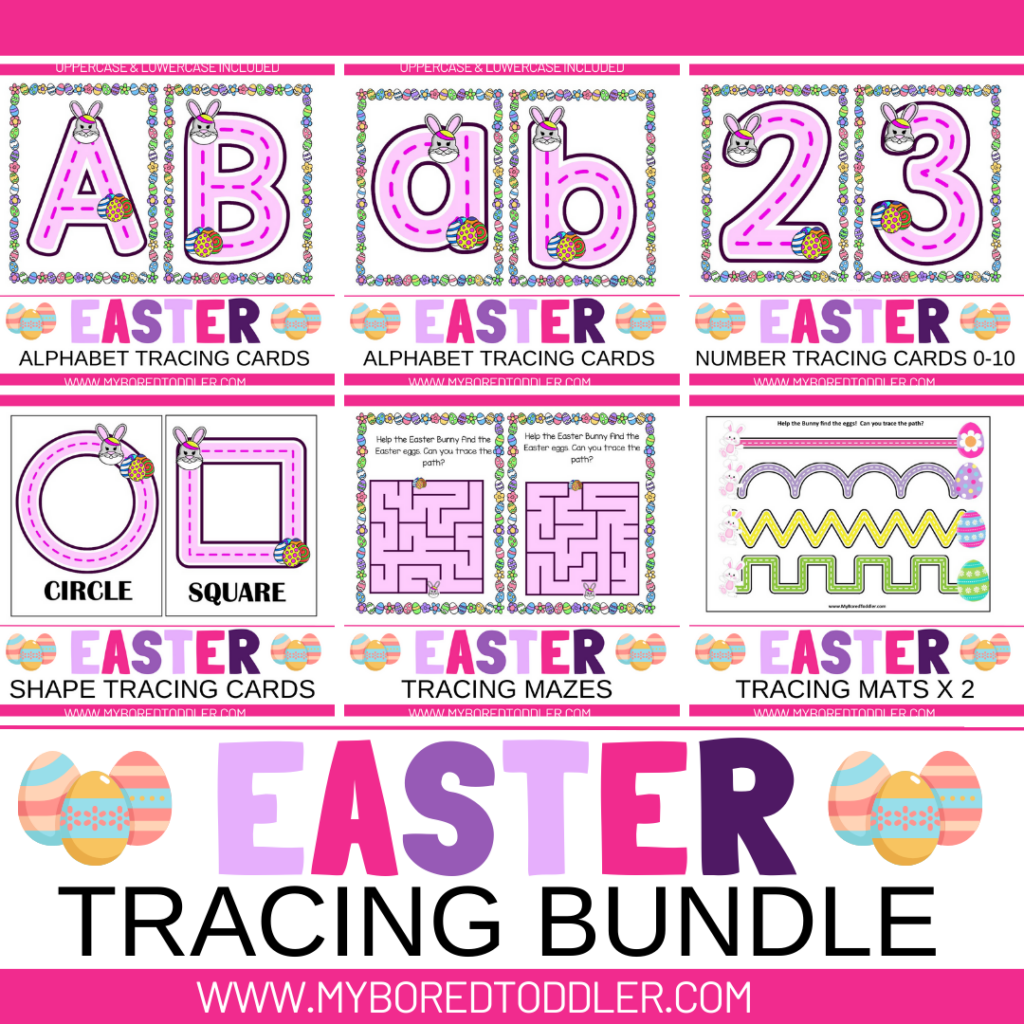 Easter Tracing Sheets 0-10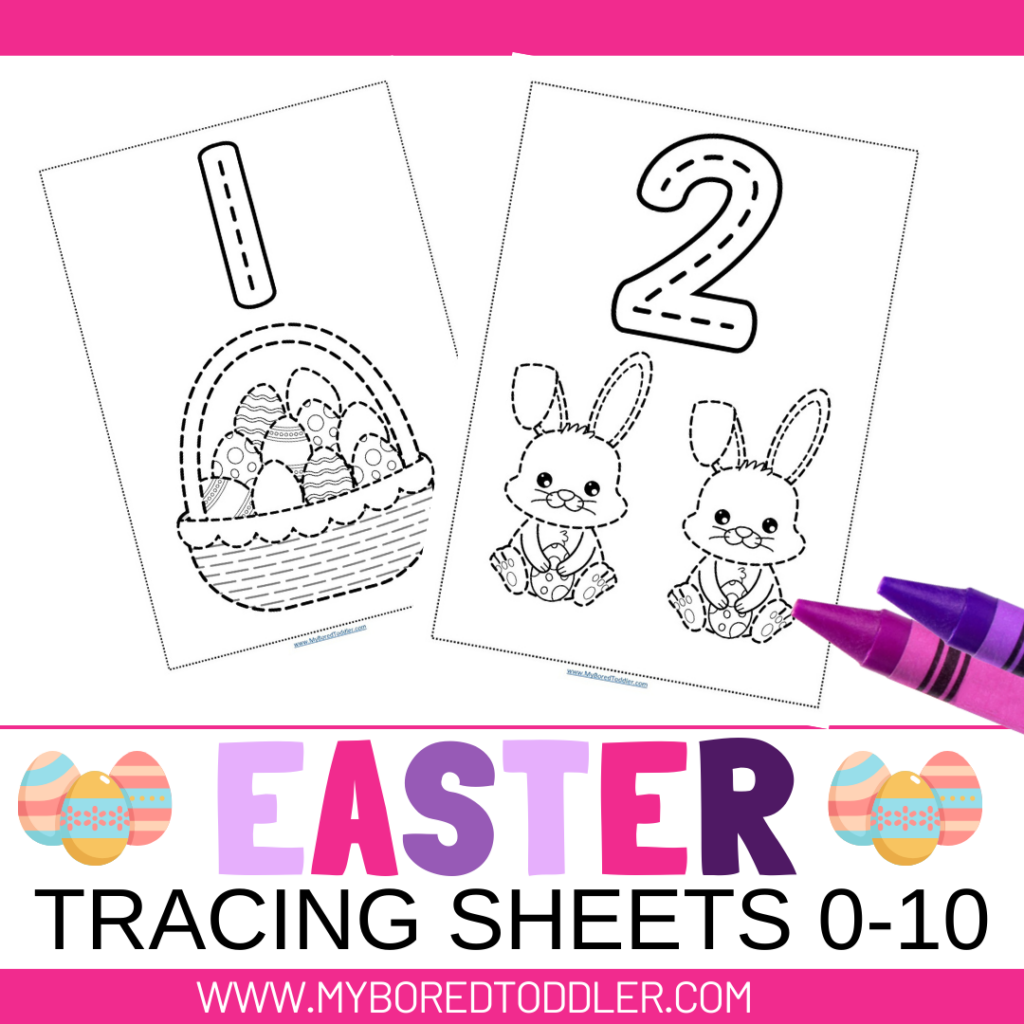 Easter Egg Playdough Mats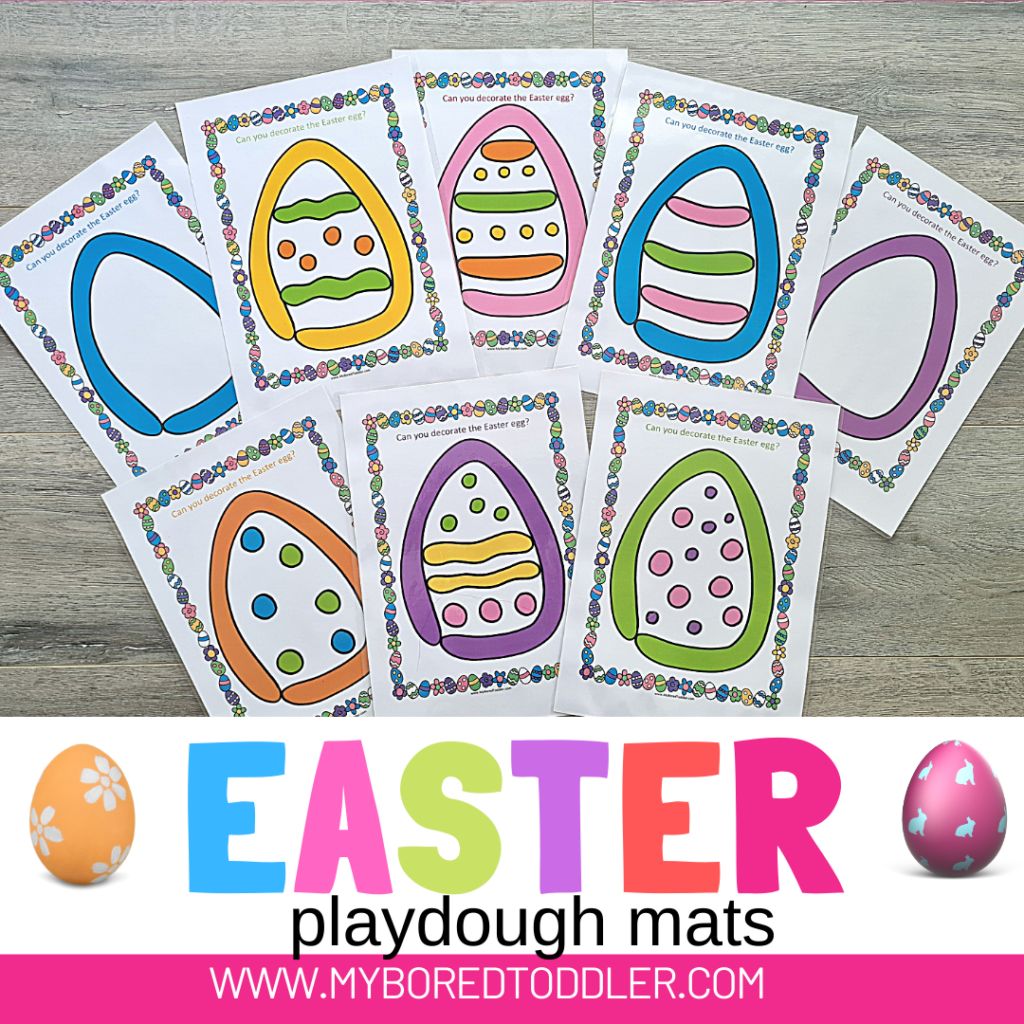 Get your Easter Printable Pack HERE
Follow us for more toddler activity ideas
SOME MORE FUN TODDLER ACTIVITY IDEAS YOU MIGHT ENJOY ARE: