A spring or summer garden activity with toddlers can be as simple as planting a few bean seeds. Toddlers will love watching the tiny seeds grow into a tall green plant and it's a fun way to add some hands on science to your activities.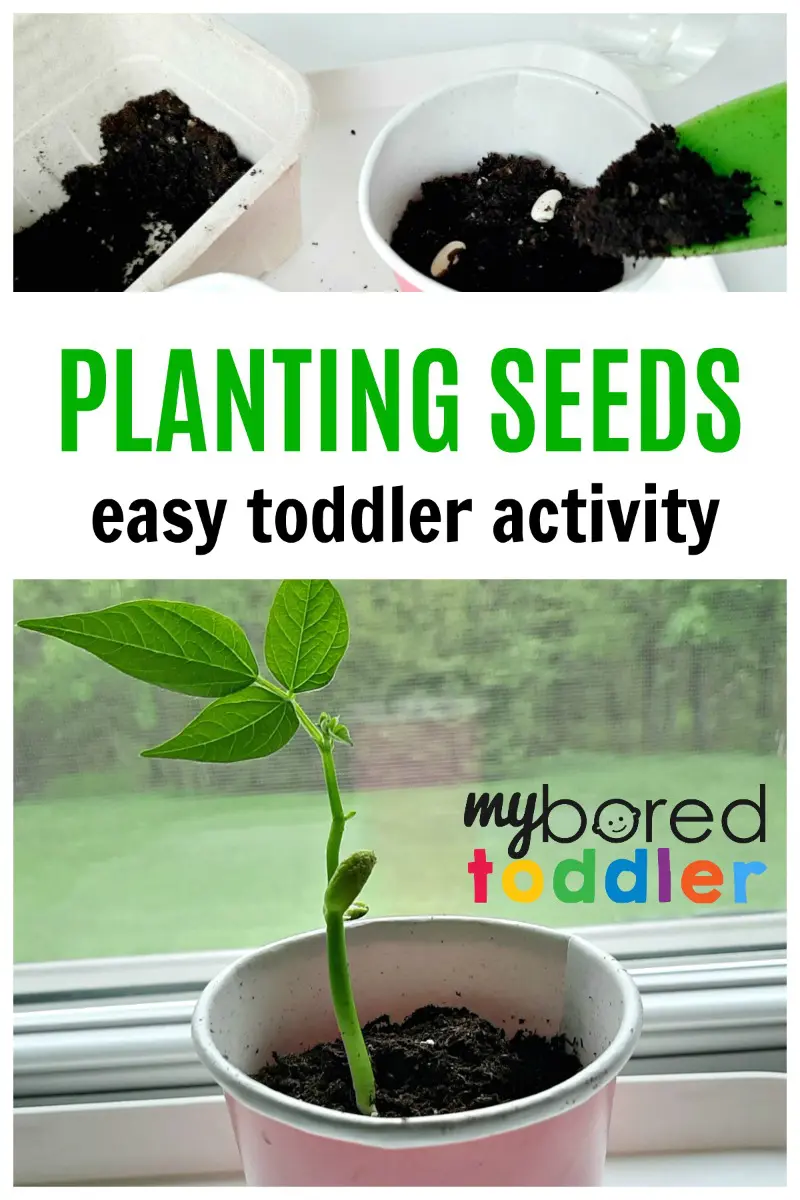 Planting Seeds - Easy Toddler Gardening Activity
The warm sun of summer inspires a variety of outdoor activities including gardening.
Gardening with kids is a beneficial activity in many ways. It supports fine motor and cognitive skills. It also provides sensory play with the many different materials involved in a planting activity.
We love reading The Tiny Seed before we do this activity (available HERE on Amazon)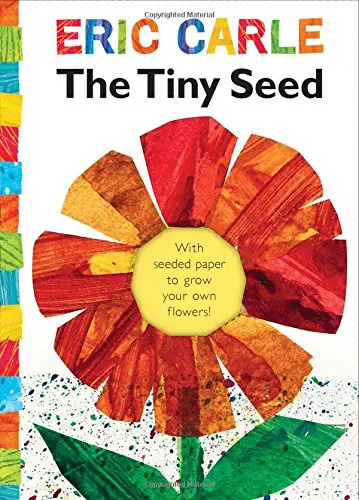 If you plant your seeds we would love to see them grow! Share a photo in our Facebook Group or over on Instagram - use #myboredtoddler so we can all see!
Supplies needed to plant seeds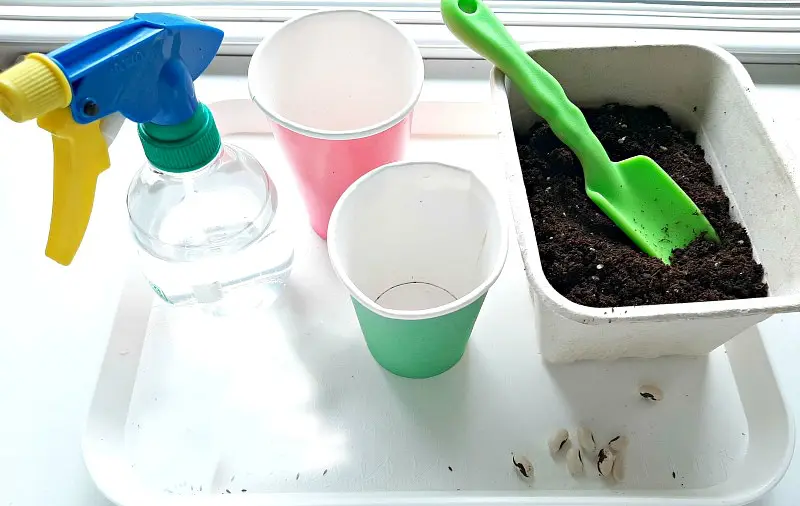 This activity can be done indoors or outdoors. If you do the planting indoors, set the materials on a tray or inside a shallow box or box lid.
A recycled paper cup is a perfect size for a planting activity with toddlers. You could also use a small cardboard box.
Kids can decorate the paper cup or box with crayons, markers or self-adhesive stickers.
You can also print your toddler's name on the cup.
Instructions for planting your seeds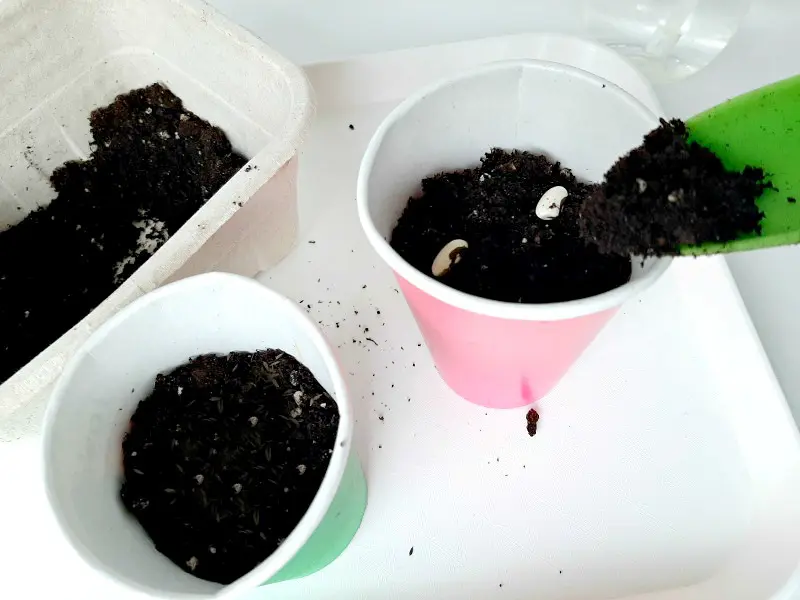 Spoon soil into the paper cup with a small digging tool. Allow kids time to dig in the soil with hands and gardening tools before filling the cup.
Drop a bean seed or two into the cup.
Cover the seeds with soil.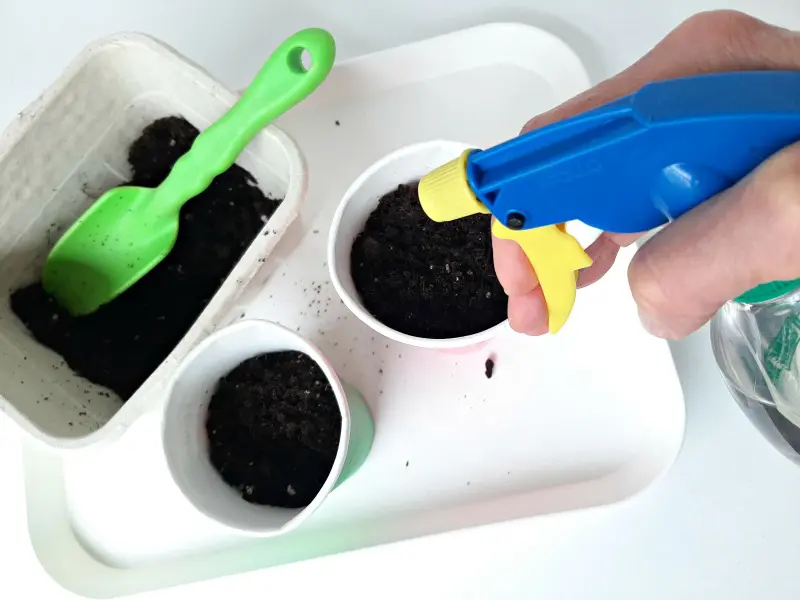 Toddlers can water the seeds with a spray bottle or small pouring jar. This helps support fine motor skills by strengthening hand and finger muscles.
If you are planting indoors, place the container in an area with natural light.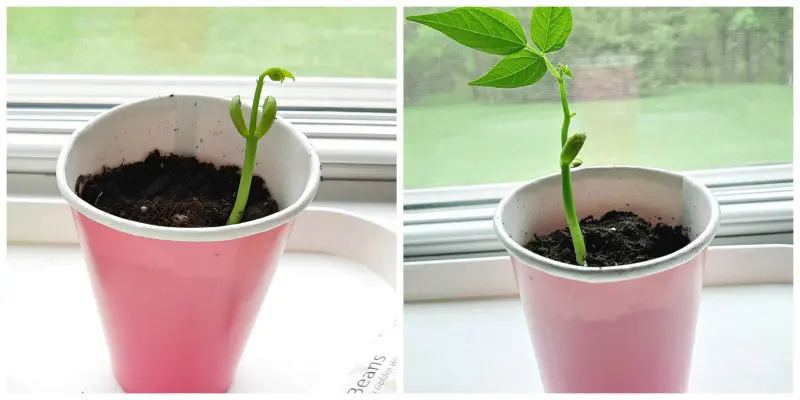 When the seeds sprout, talk about the plant as you observe the leaves and stem.
Guide the conversation with open-ended questions or comments.
Look how tall the bean is growing.
What color is the bean plant?
Let's count the leaves on your plant.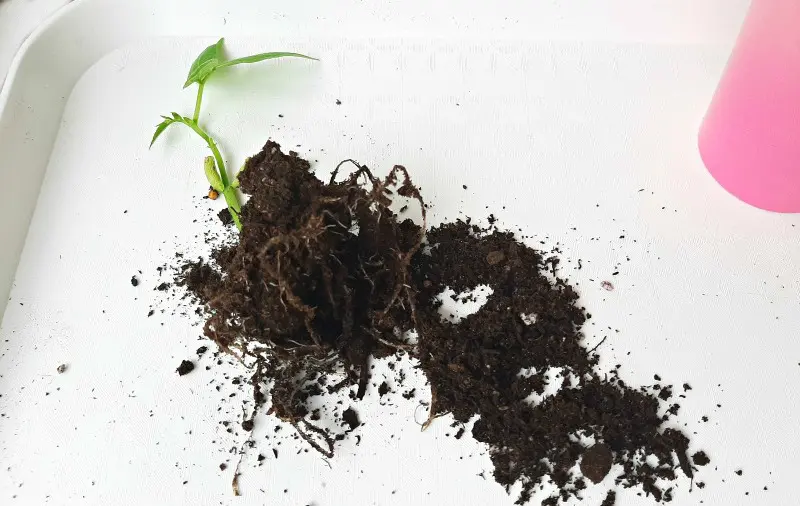 When the plant grows too large for the paper cup, you can transfer it to a larger container and place it outside.
This is a great opportunity to explore the roots of the bean plant.
Remove the plant gently from the paper cup and place it in a tray or container so kids can observe the roots.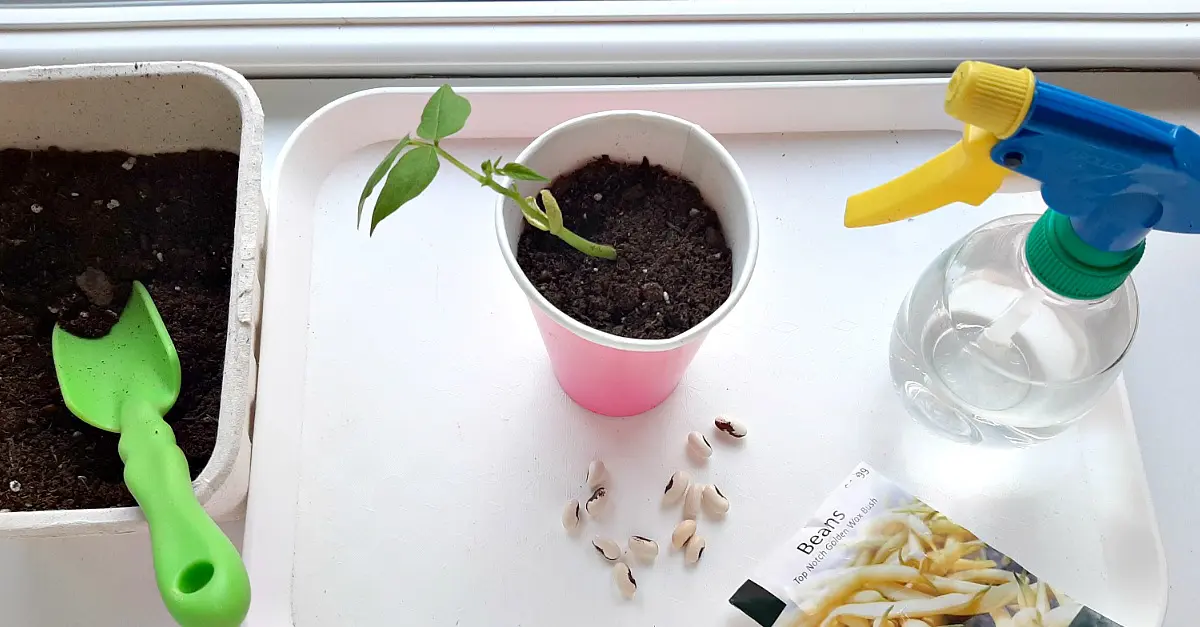 Gardening with kids can be this easy – and beneficial!
Kids engage fine motor skills to fill the cup with soil and plant the seeds. Early learning continues as kids observe changes in the plant as it grows, and produces something good to eat!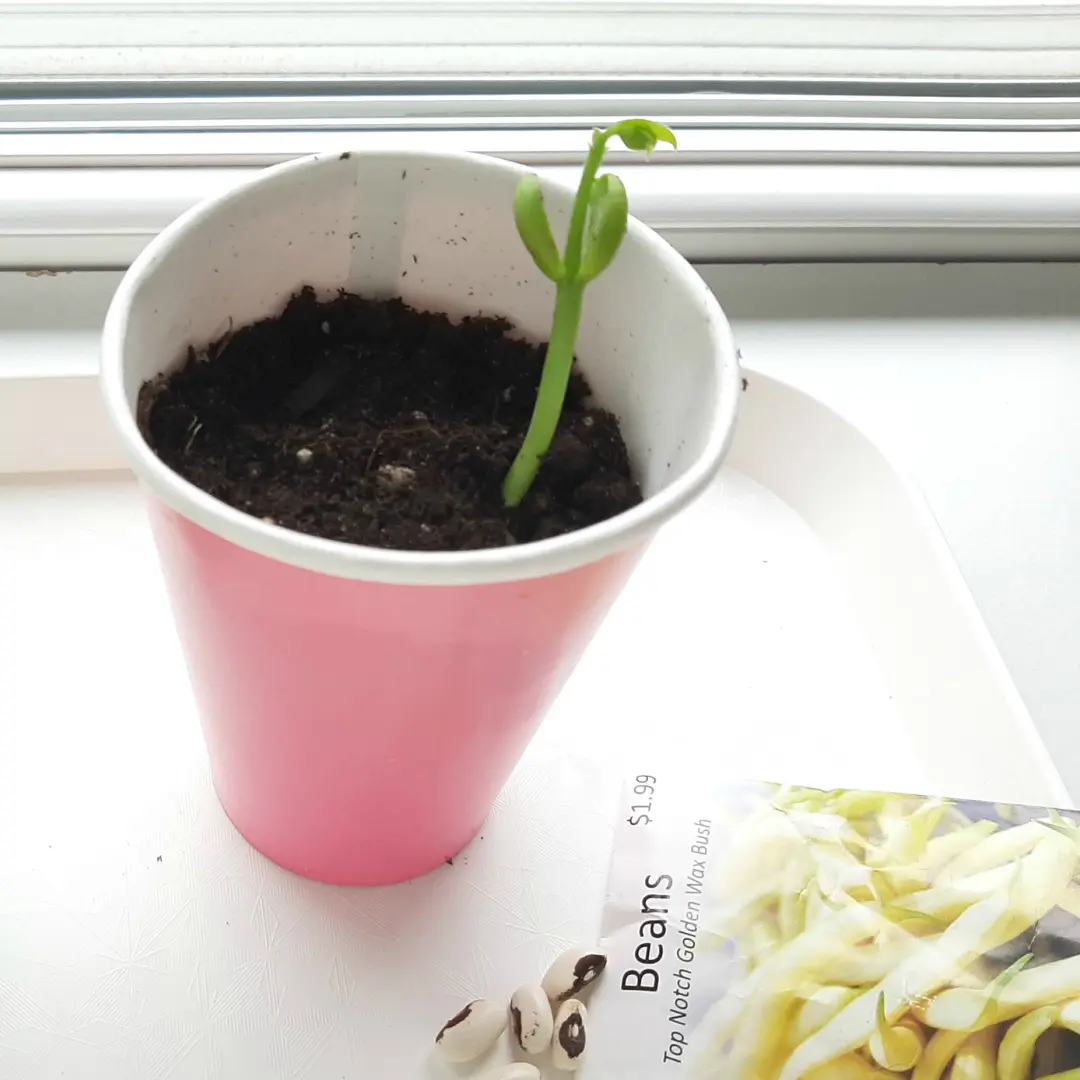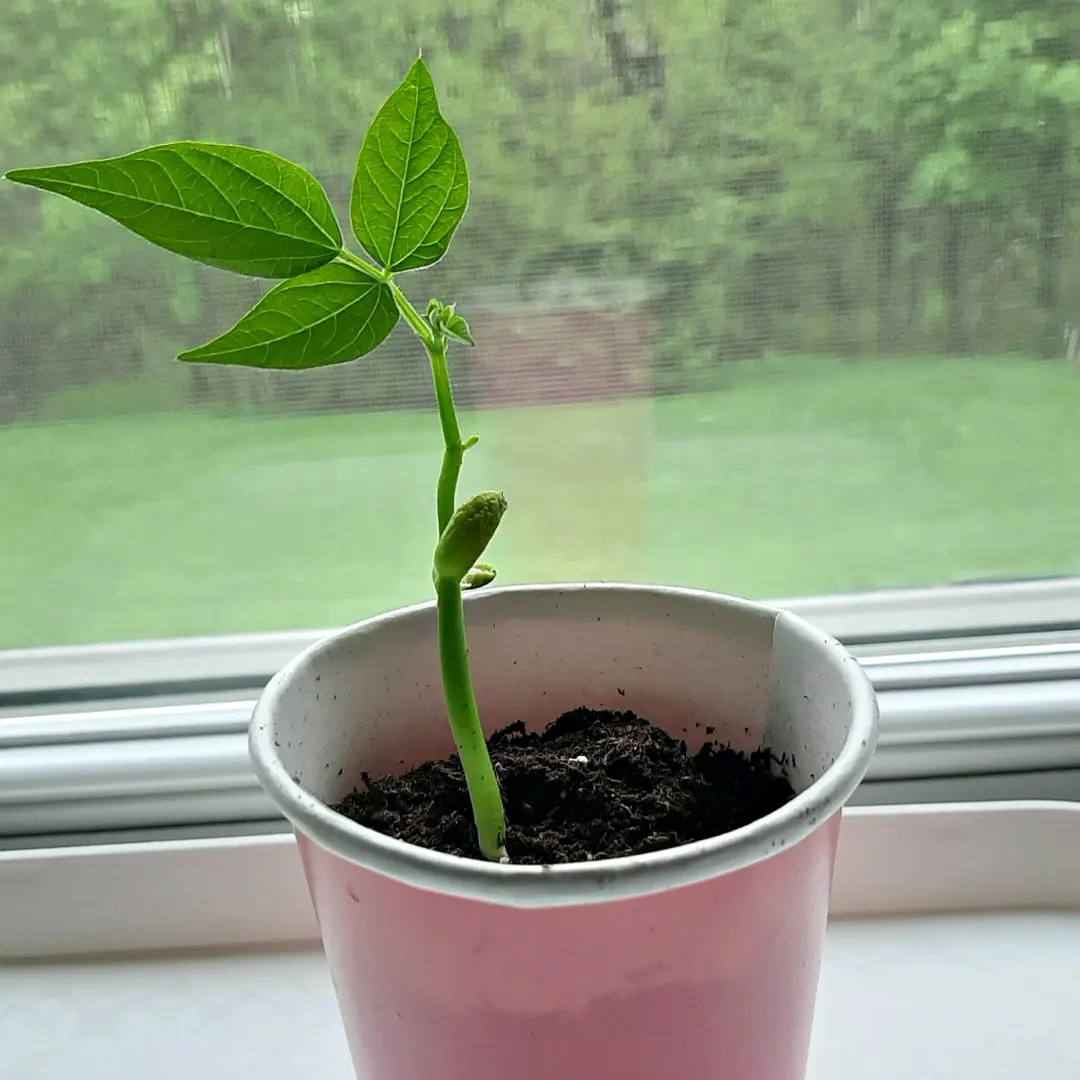 Don't forget to share some photos of the seeds that you planed with your toddler in our Facebook Group or on Instagram.
See some more fun gardening activity ideas HERE.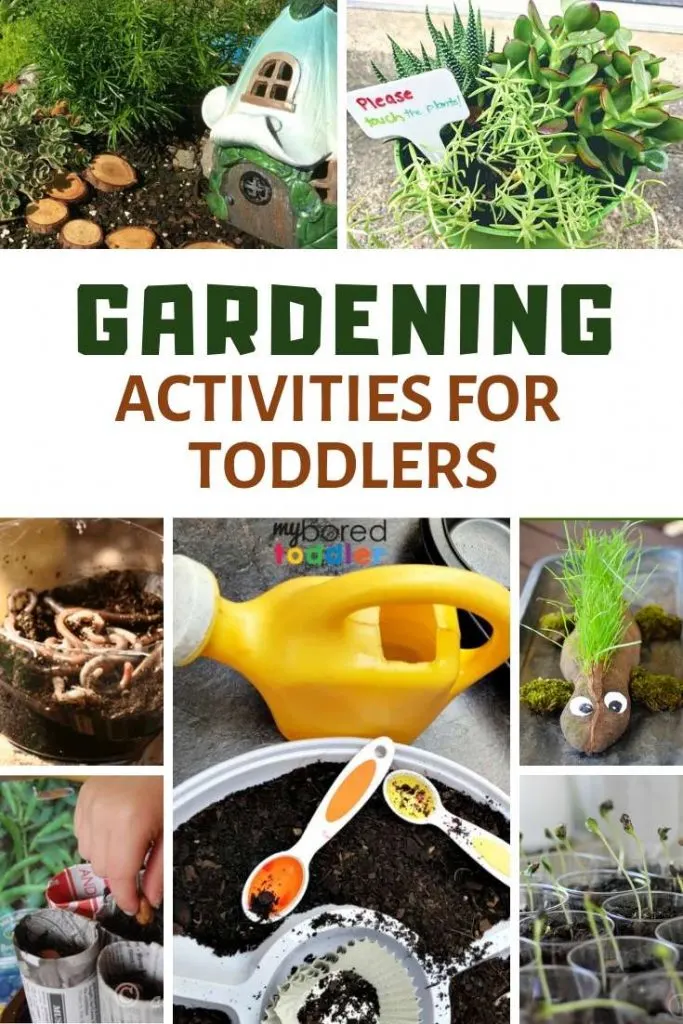 If you enjoyed this post why no PIN IT to Pinterest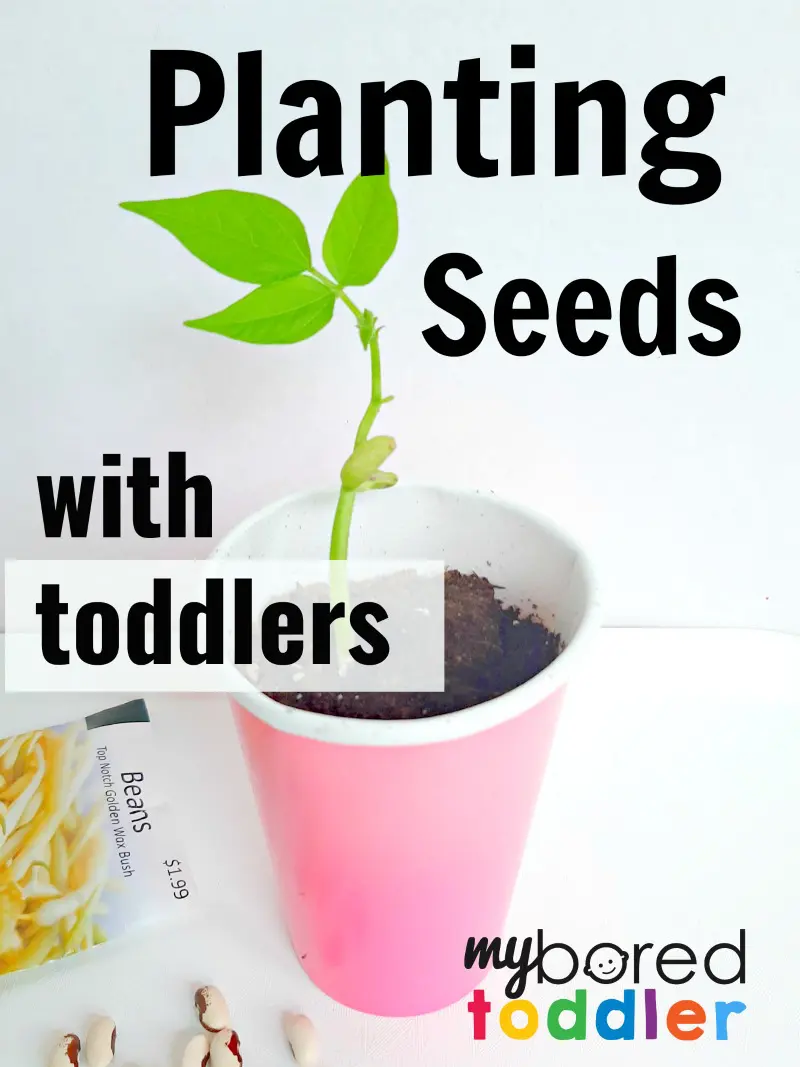 About the Author
Heather is a former preschool teacher and founder of preschooltoolkit.com, a website providing early learning resources for teachers and parents. She focuses on creating fun crafts and activities that engage developmental skills while promoting hands-on learning through play. Follow her on Facebook, Pinterest, Twitter, Instagram