If you're looking for toddler sensory play ideas to celebrate the 4th July or Memorial Day, then this patriotic sensory tray is perfect!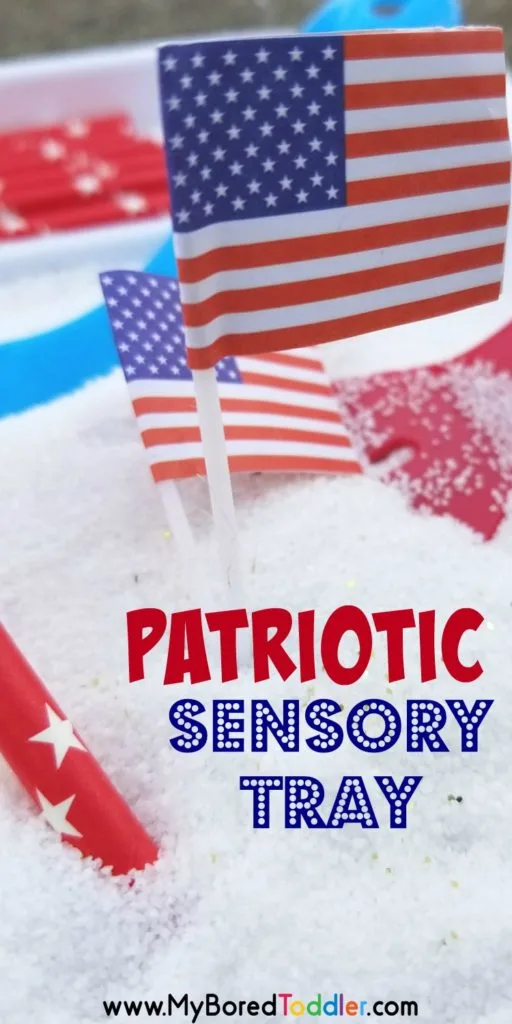 Patriotic Sensory Tray
We have been having heaps of fun with our red,white and blue shaving cream sensory play this week, and decided to expand on it with another patriotic activity! This is an easy activity to set up and you should be able to get most things at The Dollar Tree or on Amazon. Try Amazon Prime 30-Day Free Trial
for free shipping!

What you need to make your patriotic sensory tray

- Divided cafeteria tray (we found ours at Dollar Tree)
- white craft sand - you could also use table salt as an alternative
- small paper flags
- red, white, and blue fabric strips or ribbon
- patriotic paper straws
- assorted spoons, scoops, tools (plastic)
- any other patriotic themed/color items that can be manipulated in the sand

How to set up your patriotic sensory tray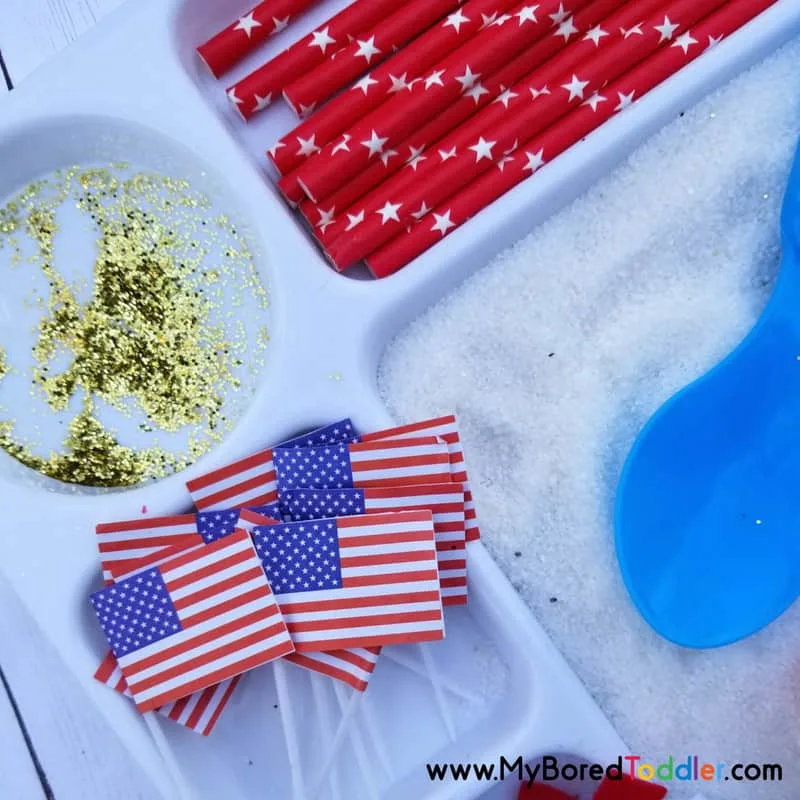 1. Begin by placing the straws, fabric strips, and flags in the various compartments. If you wish, you can let children do this job. They will enjoy dividing and sorting them into the correct compartments.

2. While you divide the items into the correct compartments, you can talk about the various items. Use adjectives to describe them, talk about the colors, the shapes, and how the items feel. This is a great way to encourage conversation.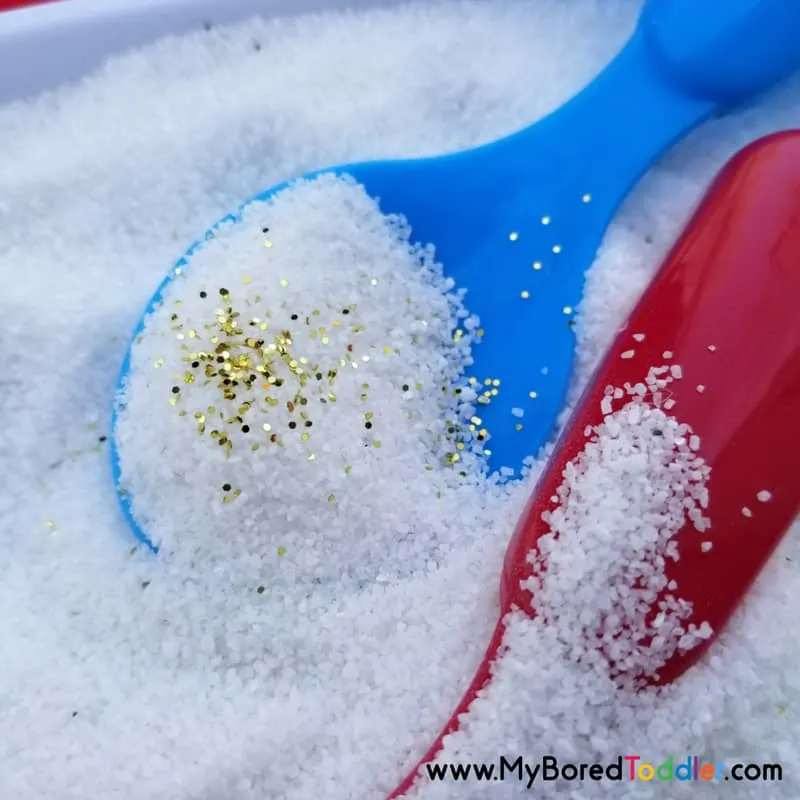 3. Add the tools to the tray. These can be spoons, scrapers, small cups, forks, and other plastic items. The idea is for children to use those fine motor skills to manipulate the tools and use them to move around the sand and other small items.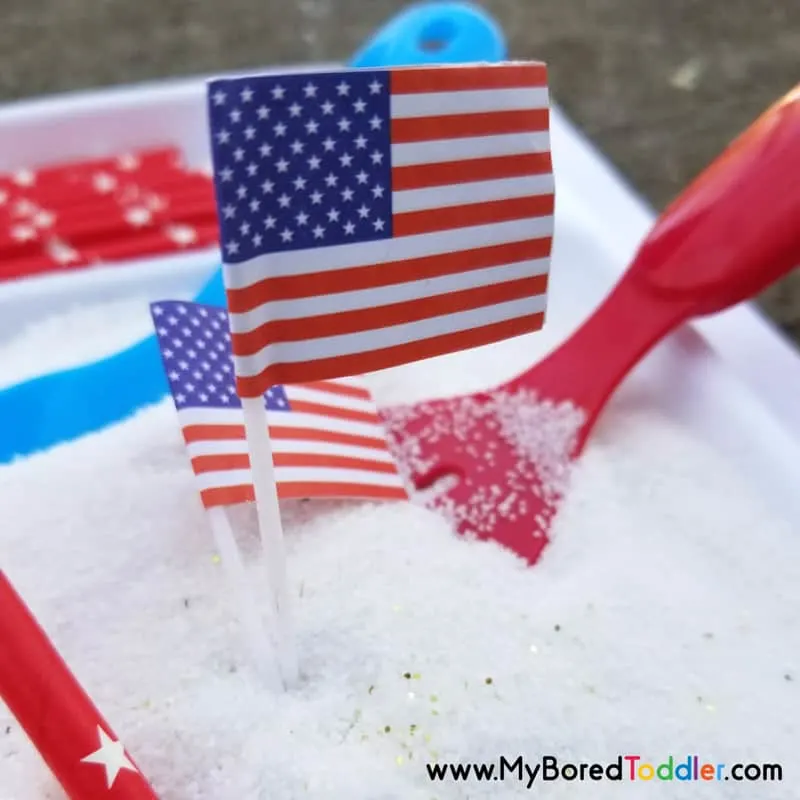 4. Children can enjoy building on the tray and using the patriotic themed items to make all sorts of creations.

Some of the lessons enjoyed in this activity include: sorting, categorizing, color recognition, adjectives, fine motor skills.

When you are done, place a piece of plastic wrap over the top of the tray to save the items for later. This will keep them all in place and help you avoid the mess.
Make sure you share photos of your toddler trying this fun sensory activity in our Facebook Group or over on Instagram – Use #MyBoredToddler so we can see! You can also sign up to our weekly newsletter or follow us on Facebook or Pinterest for more great toddler activities and ideas.
Some more post you may enjoy are:
Red, White & Blue Shaving Cream Play