Scissor skills are so important for developing fine motor muscles and they are one area that teacher's are always finding that children are lacking in when they get to school This paper plate hair cut craft is a great toddler activity for scissor skill development (and fun too!)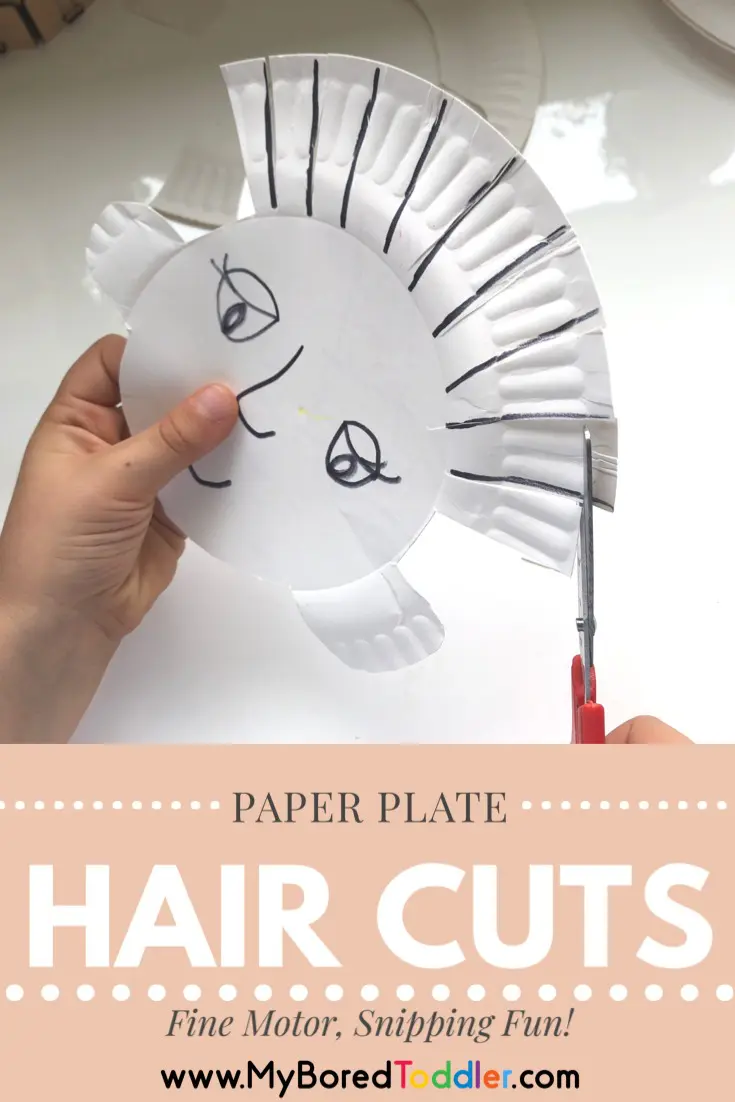 Paper Plate Hair Cuts
Introducing your toddler to using scissors is such a daunting experience however it doesn't have to be! Snipping with scissors takes a lot of skill and coordination. In our Facebook Group it often comes up that people have never let their toddler or preschooler use scissors and you really should! Start with safety scissors like these ones. You can find these in most department stores or get them HERE on Amazon.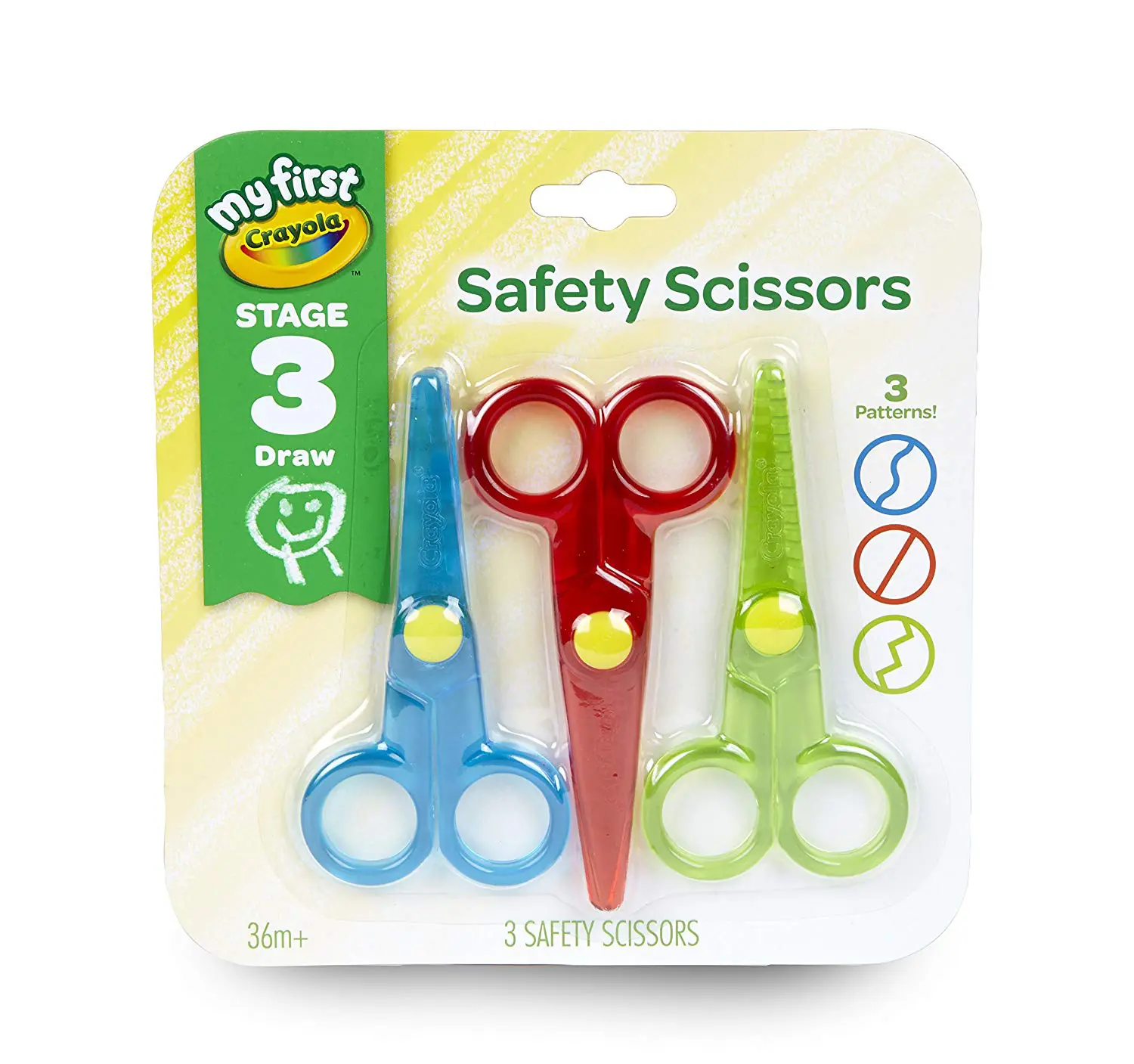 Please exercise supervision whilst your toddler has access to scissors.
Paper Plates Hair Cuts
Toddlers love destroying things. Whether it is a block tower, playdough creation or anything, the satisfaction of being responsible for a reaction in their environment is exciting and a very important lesson to learn. Our kids are going to have an impact on the world- cause and effect activities are a great way to develop an understanding of this! Paper Plate Hair Cuts are a fun way to explore this theory.
If you have a go at this toddler activity we would love to see a photo - share it in our Facebook group or over on Instagram (use #myboredtoddler and tag @myboredtoddler)
What you need to make Paper Plate Hair Cuts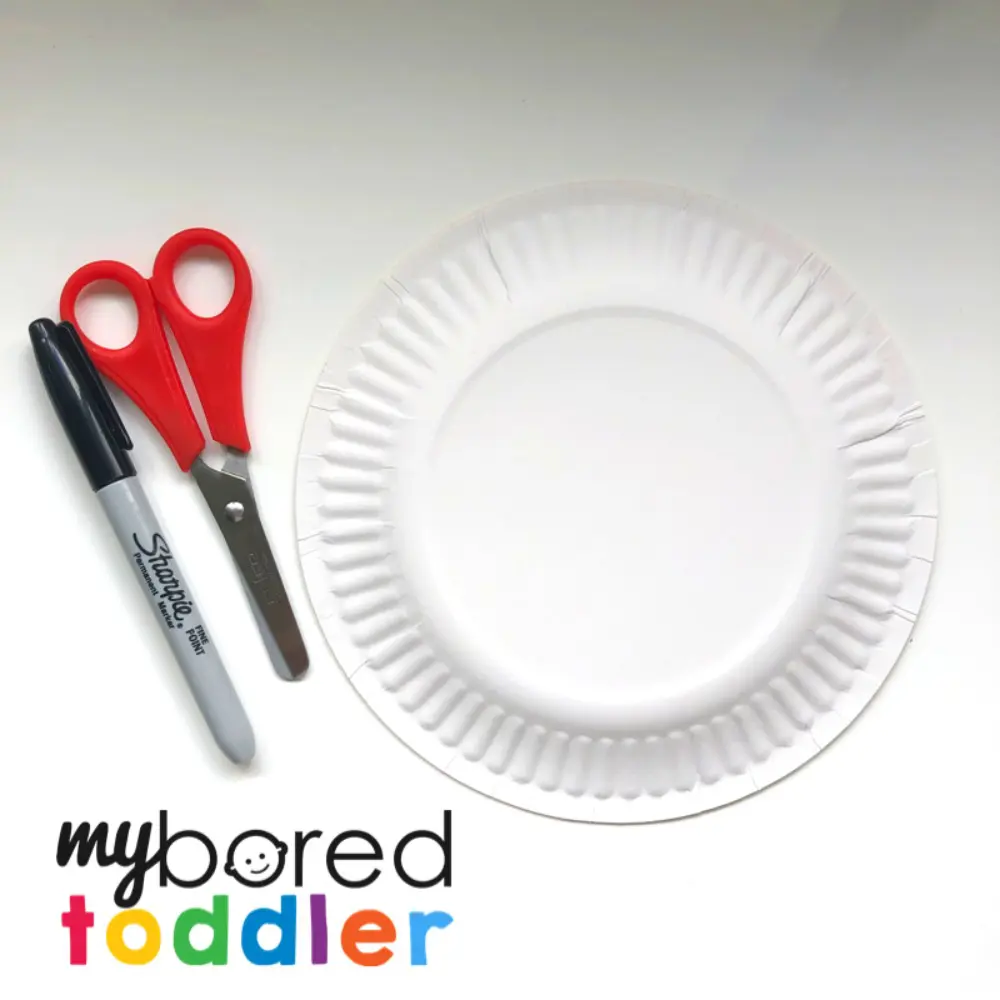 How to set up your Paper Plate Hair Cut activity
To prepare your paper plates, cut out to create some ears and hair as shown in the image below. Draw on your face and some lines to cut along to create the 'hair'. Why not experiment with different expressions to work a little emotional awareness into the play session! Miss 2 chose a happy and sad face. We had lots of fun taking turns making happy and sad faces with one another before drawing them on our plates.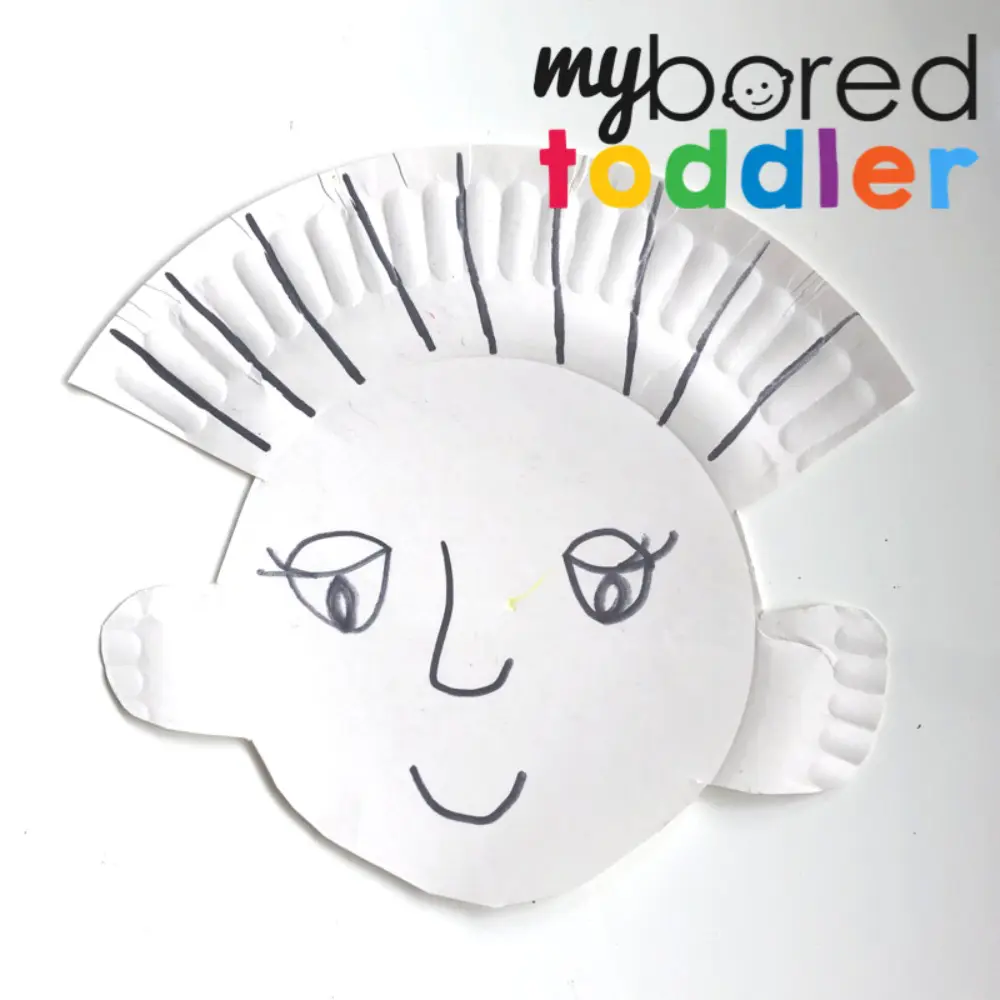 I explained to Miss 2 what the objective of the activity was. Snip along the hair lines and stop. Thumb in the top hole of the scissors and elbow resting by her side, Miss 2 eagerly took to the challenge. Every so often her elbow would begin to pop up in the air so we positioned a piece of paper between her elbow and her side. She thought it was hilarious but focused on holding that piece of paper against her side. It worked a treat!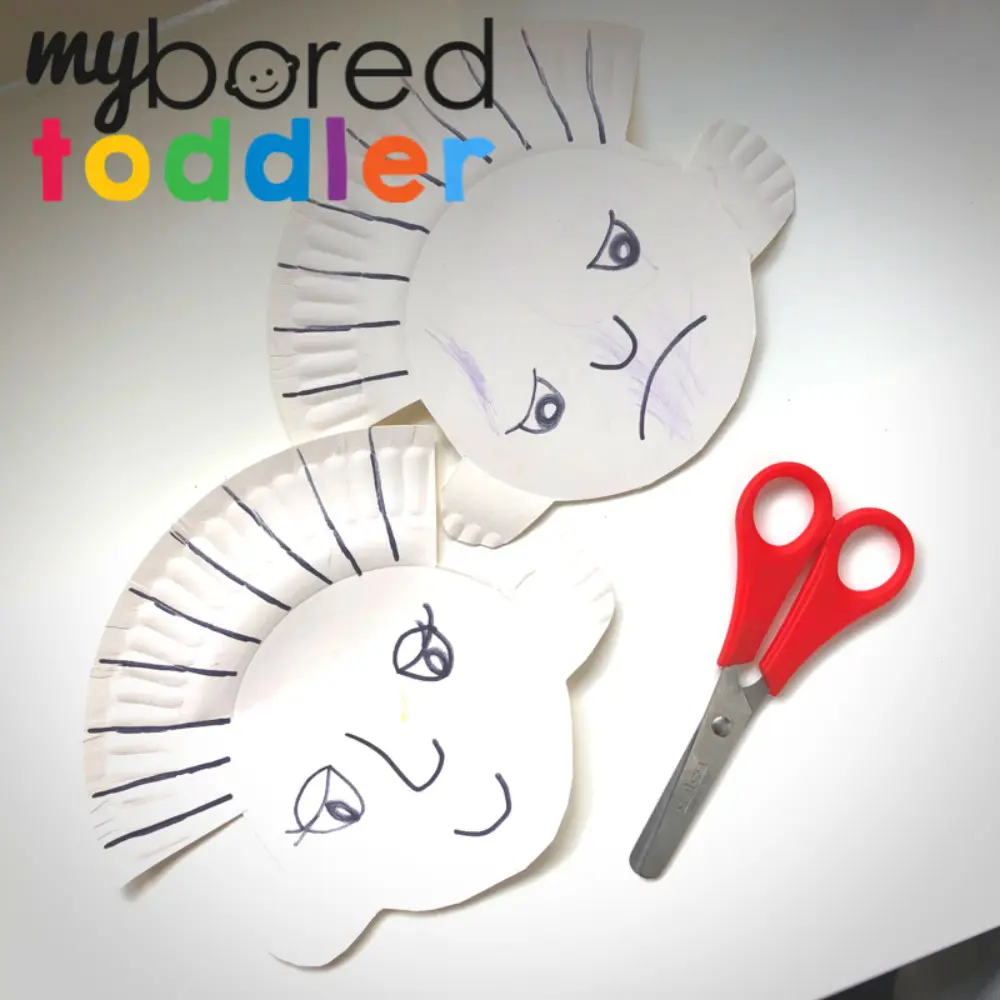 Once each of the 'hair lines' had been cut, she got to choose the length to keep them. I think it goes without saying that she chose quite a close trim! Once she was done, we counted the pieces and discussed how her plate would never look the same (and if the plate was a real person, how he would need to put sunscreen on his head on sunny days!) The paper plates really were a great snipping material. They are rigid enough to hold their shape and not flop and fold like paper would.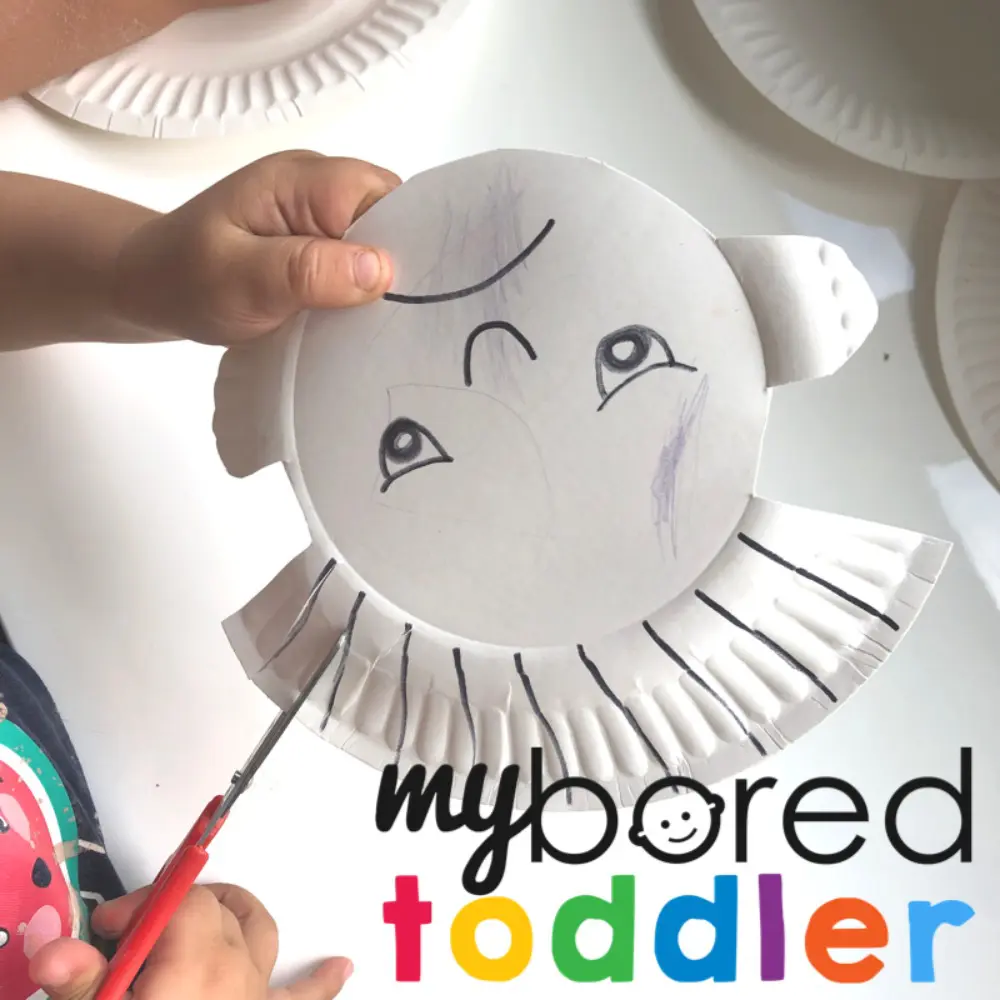 Coordinating the scissors, being mindful not to snip her helping hand and navigating the paper plate between the blades is a really challenging (and rewarding) exercise. It certainly takes a lot of skill. If you toddler struggles, please keep feedback light and positive. Celebrate their successes! They can still create some funky hair with some finger painting, stickers or gluing paper swatches too!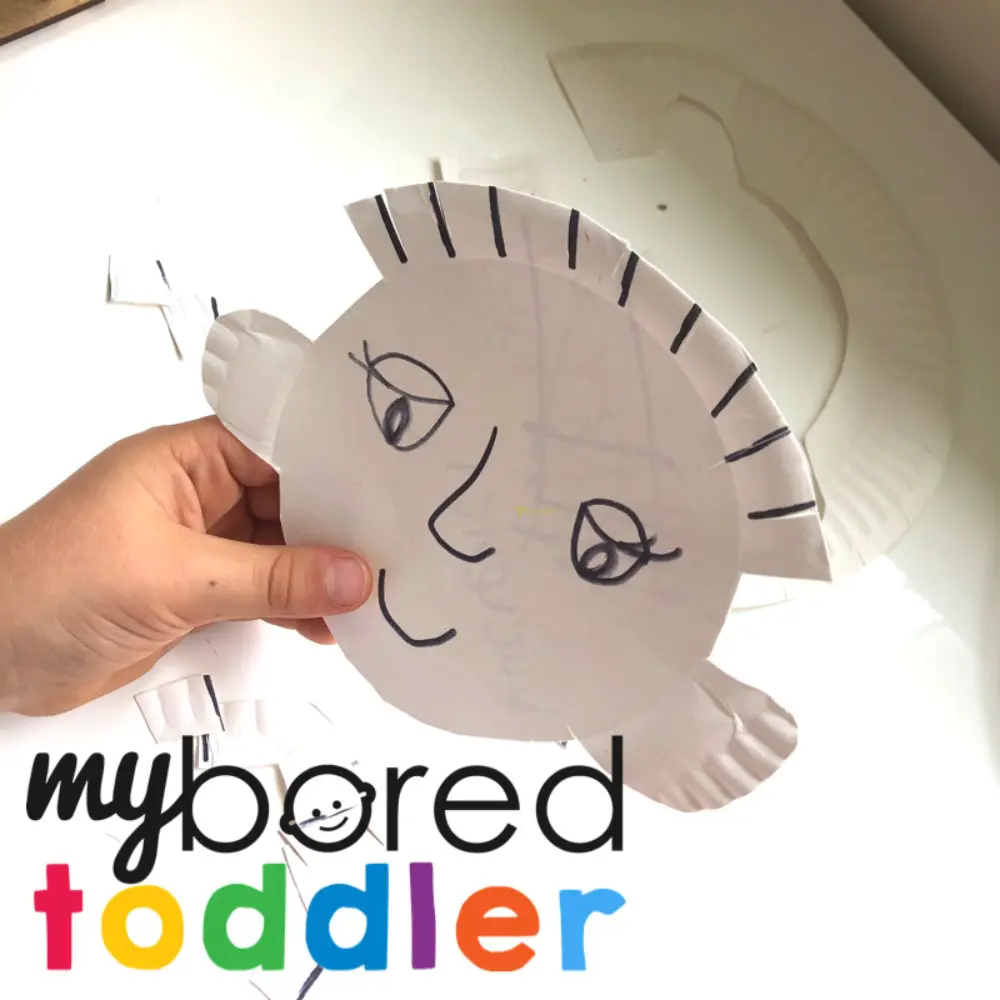 Paper plate haircuts are so much fun! Colour them in, design one to resemble their friend and make a garland of different emotions! It really is a versatile activity! You can find more toddler paper plates crafts HERE.
If you have a go at this toddler activity we would love to see a photo - share it in our Facebook group or over on Instagram (use #myboredtoddler and tag @myboredtoddler)
Some more fun toddler activities are:
1000 toddler activity ideas to do at home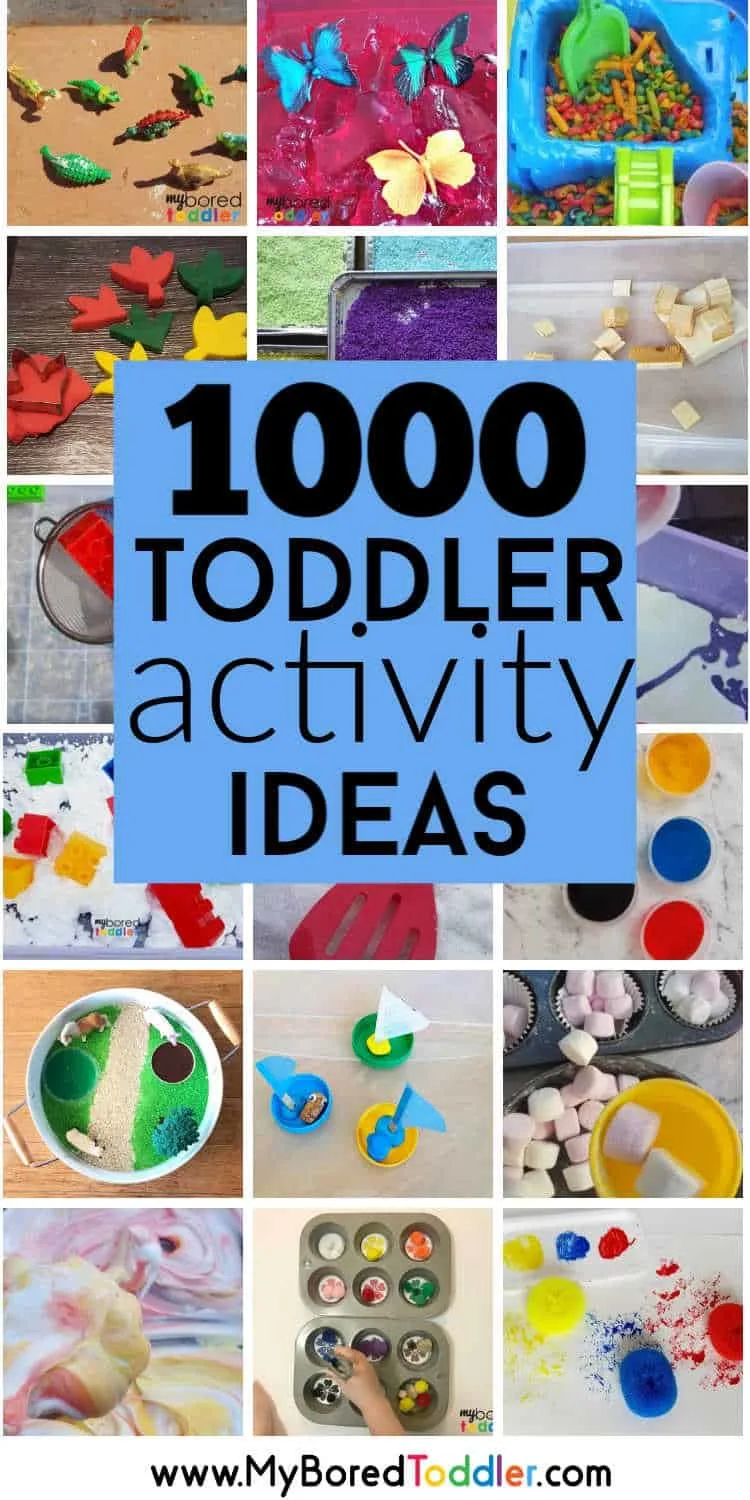 Fine Motor Activities for Toddlers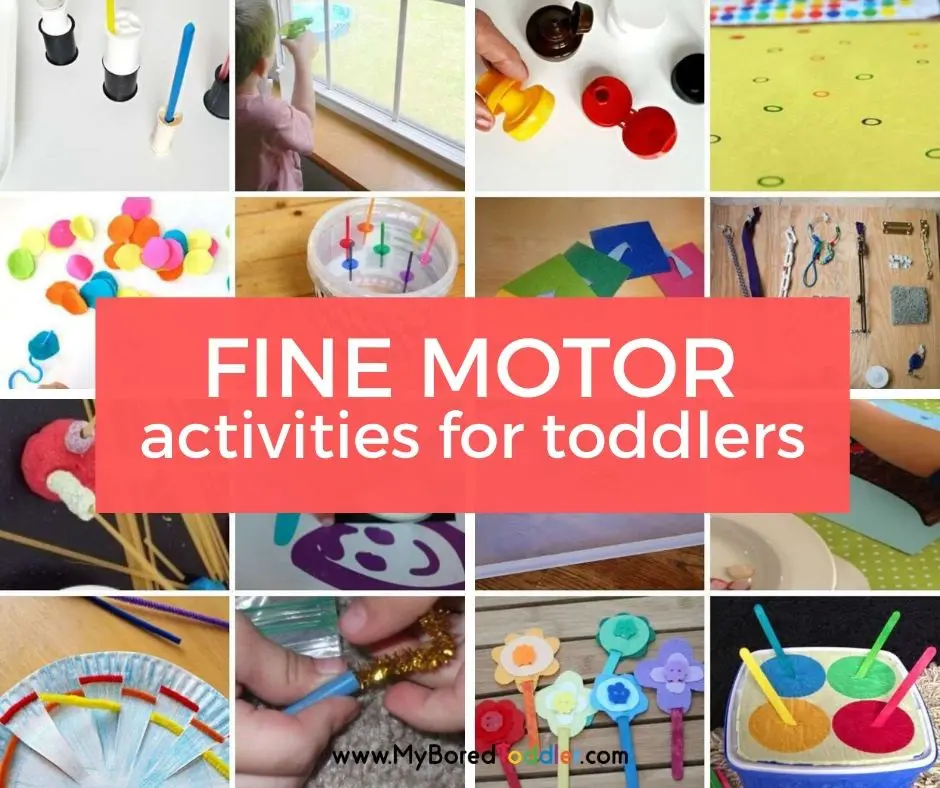 About the Author:
Dani is a busy stay at home Mum of 3 and early childhood teacher in training who is passionate about play based learning throughout early childhood. For educational play ideas that you can do at home and parenting tips visit Play Inspired Mum Check her out on Instagram andFacebook