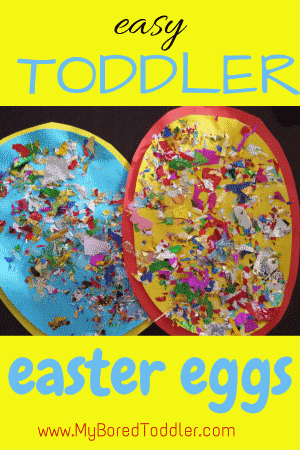 Easter crafts for toddlers are so much fun! There are so many fun Easter activities you can do, and this simple Easter egg activity is a great one. It's a quick and easy activity - just make sure you supervise the confetti as it is a paint to clean up!
What you need: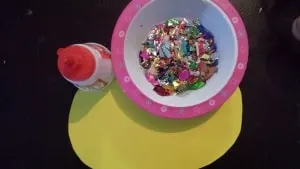 Foil confetti (this can be purchased from most craft stores and often from the dollar stores)
Glue
Scissors
What to do:
1. Draw an oval Easter egg shape on a piece of colored paper.
2. Place confetti in a bowl
3. Let your toddler glue the confetti onto the Easter egg. Try to shake off any extra as you go so you can easily see which areas still need some more.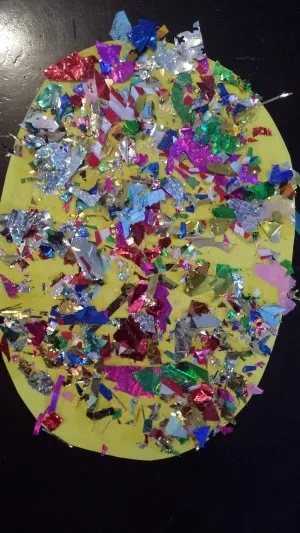 4. Allow to dry
5. Cut out the Easter Egg
6. Glue onto a different colored piece of colored paper.
7. Cut out, leaving a 1cm border.