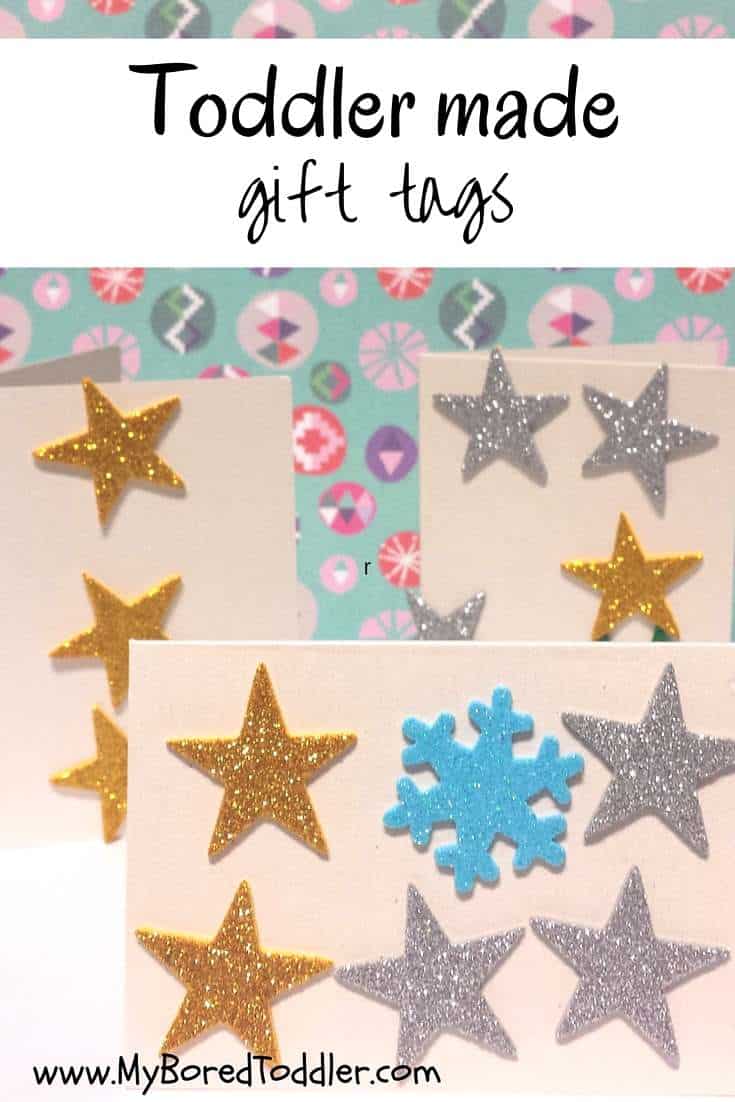 One of my favorite Christmas crafts for toddlers is making gift tags. I love the fact that there's a practical purpose to the craft activity and they are always appreciated when attached to gifts. In my house we made so many of these that I don't think I'll have to buy any Christmas gift tags at all.
The best thing about this toddler Christmas craft is that you can use whatever stickers you like to create an endless possibility of designs.
What you need: 
What to do: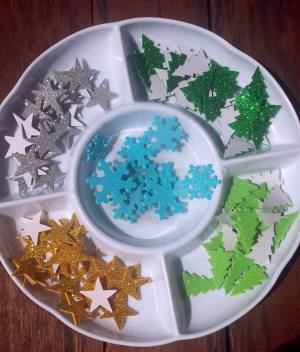 This activity couldn't be easier! I arranged a selection of the Christmas stickers, handed out the cards and they stuck the stickers wherever they liked. For the younger toddlers try to use bigger stickers. I prefer the raised foam stickers as they are easier for little fingers.
If you enjoyed this activity you may also like Toddler Christmas Ornament Decorations , or find more great activities on our Toddler Christmas Activity Blog Hop.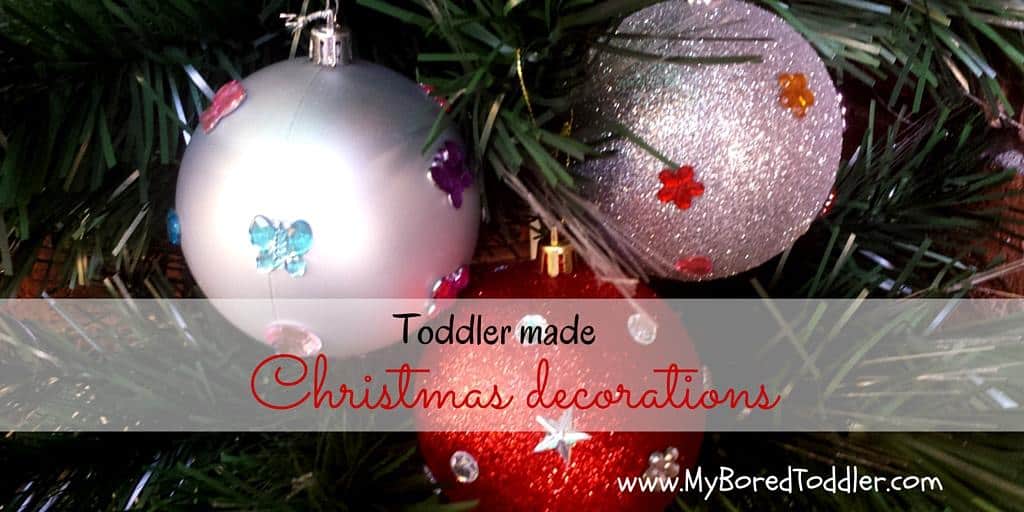 This activity has been part of the 12 Days of Christmas project, where you can find some great inspirations for Christmas gifts and activities.
If you want to keep your toddler busy makes sure you subscribe to our weekly newsletter and follow us on Facebook, Twitter and Pinterest.
This post has been shared on: