This printable octopus do-a-dot painting is so much fun! We're busy counting down the days to our upcoming week long vacation at the seashore. Trips to the ocean are our favorite types of travel. They always lead us to start talking about sea life and what's happening beneath the waves of the ocean. Both of my boys love wild animals, and marine life is no exception. I created this fun printable math sheet to introduce my youngest to some basic math without stopping the chatter about the ocean! Read on to see the ways we've been using the printable, and grab a copy for yourself.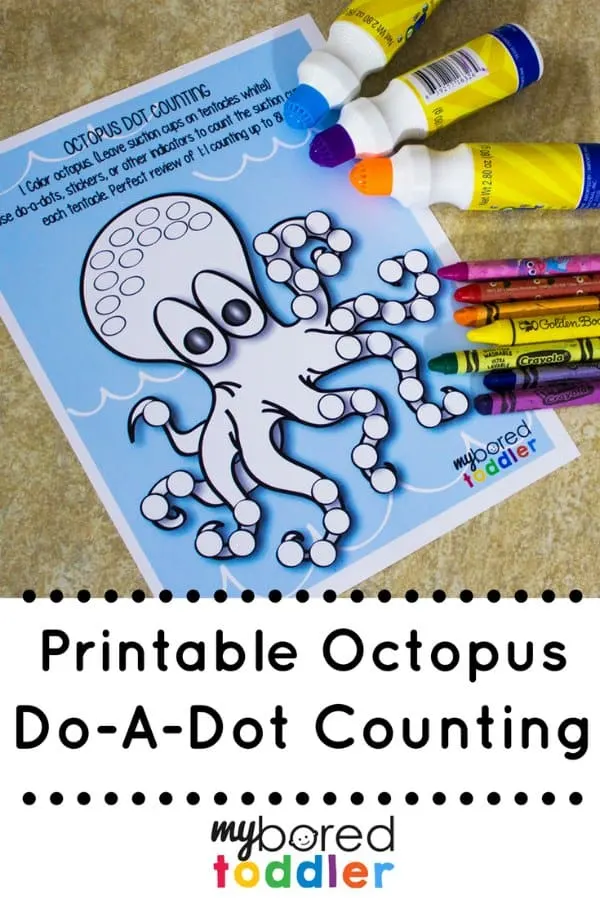 Octopus Do-a-Dot Fine Motor Activity
We love do-a-dot activities and often use our rainbow do-a-dot printable. Combine this with an ocean theme and you're going to love this activity as much as we do!
I always like to incorporate reading into our activities and we read one of our favorite books 'Commotion in the Ocean' before starting this activity.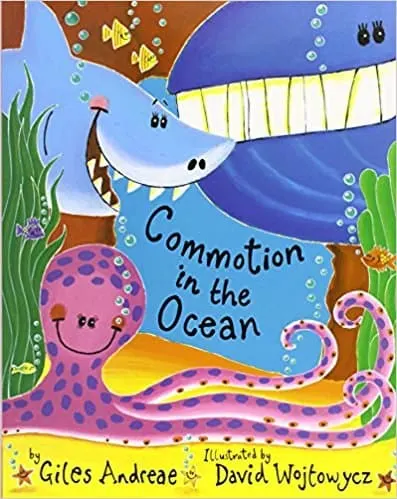 When working with these kinds of activities I've found that it really does pay to purchase the good quality WASHABLE (very important with toddlers!) Do-a-Dot markers like these ones as the cheaper versions are often messy (they can leak) and don't last as long. Dot stickers like these also make this a great fine motor activity.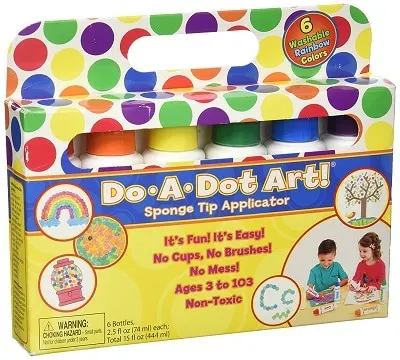 What you need for the Octopus Do-a-Dot Fine Motor Activity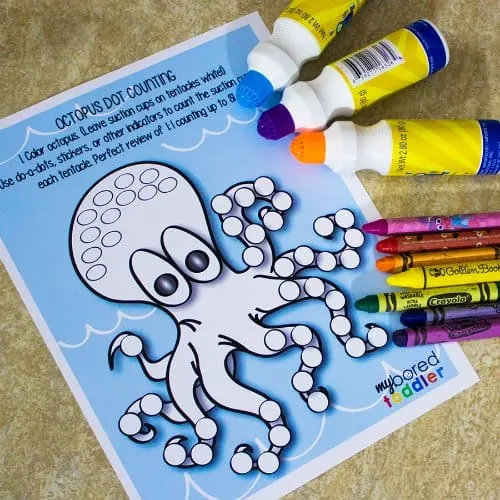 Free printable octopus math page. - Download it HERE.
Crayons, colored pencils, or markers.
How to use the Octopus Do-a-Dot printable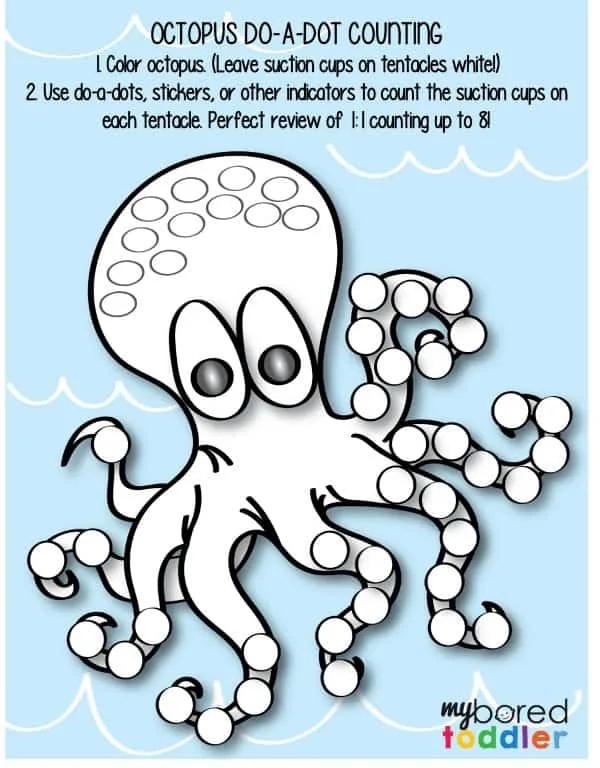 Print a copy of the free octopus do-a-dot sheet. (Get it HERE)
Use crayons, etc. to have your child color in their octopus.

Using do-a-dot dabbers (or other options, see below), work on counting the suction cup circles on each tentacle with your child. Each tentacle presents the opportunity to practice 1-to-1 counting with your child, up to number 8.

Once your child has mastered the skill of accurately counting to 8, you can change how you use the printable sheet. Write numbers 1-8 on small pieces of paper and place them in a jar. Draw one at random and call out the number, encouraging your child to locate the corresponding tentacle.
Some other Octopus Fine Motor and Math Options
My kids tend to believe that do-a-dot dabbers are basically the most fun art supply we own. However, I'm not always up for a potentially messy project. We've come up with 2 other options that are lower mess, more portable, and allow the page to be reusable for further counting practice. Both use magnets and a cookie sheet, making this a great activity to take along with you. (We love to take a cookie sheet with learning activities with us for my toddler while my 6 year old is at his violin lesson).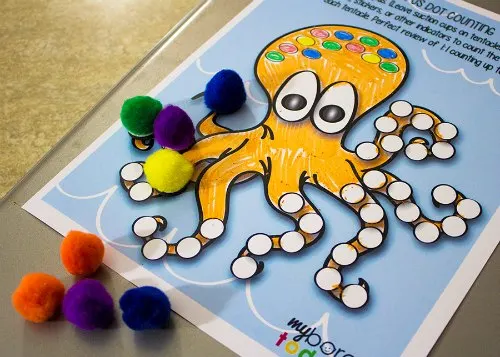 Have you found ways to incorporate learning into your vacation plans? What are your best tips for it? Join the discussion in our Facebook Group and share your pictures of your toddler having a go with this activity over on Instagram. Use #MyBoredToddler so we can all see your photos! You can also sign up to our weekly newsletter or follow us on Facebook or Pinterest for more great toddler activities and ideas.
Some other posts you might enjoy are: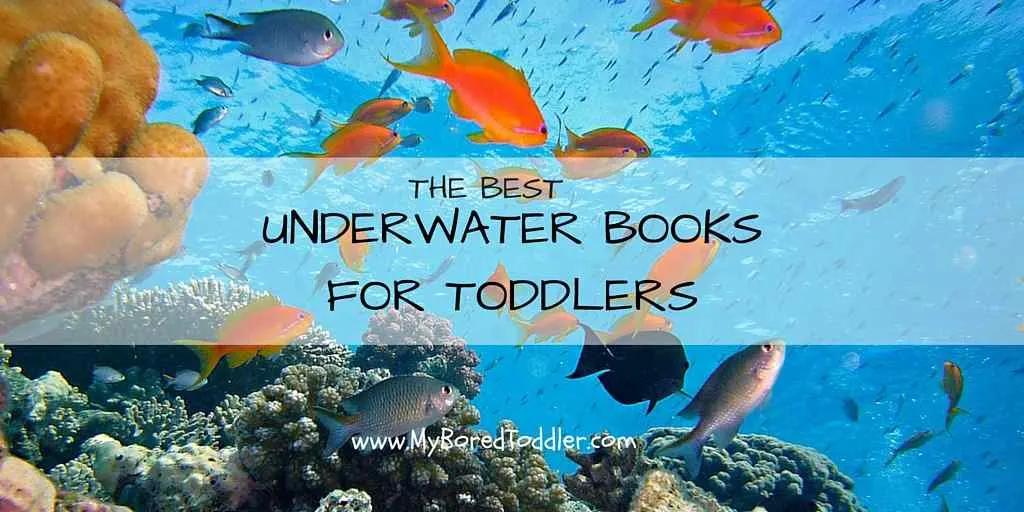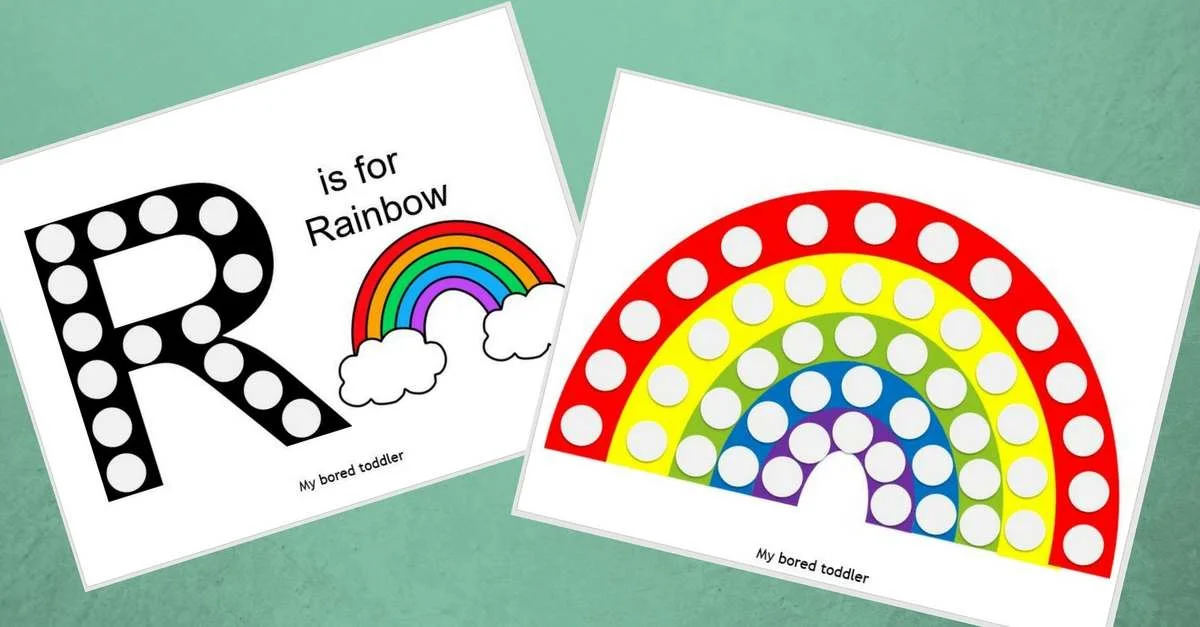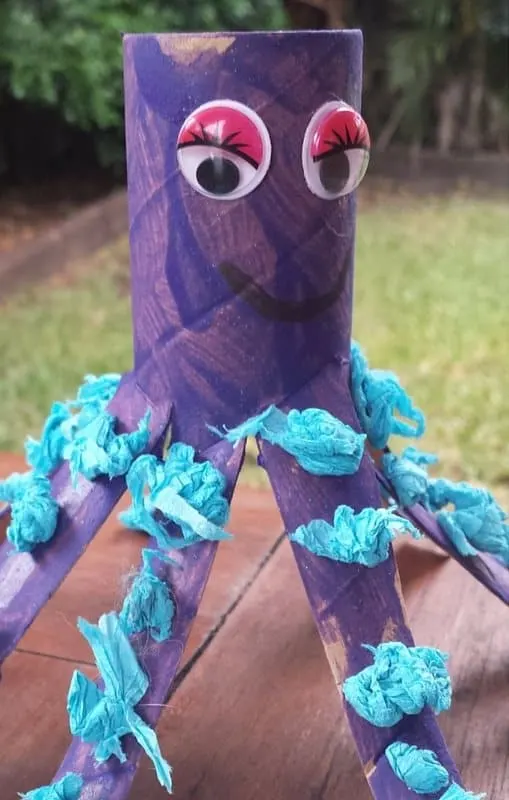 About the Author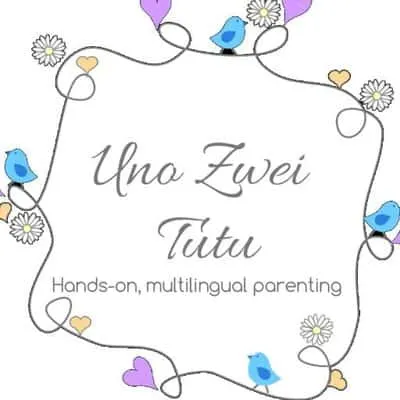 Isabel Arango is the owner of Uno Zwei Tutu - a multilingual parenting website full of great toddler and preschool activities, with a hands on Montessori approach. You can follow Isabel on Instagram, Twitter, Facebook and Pinterest.