Messy sensory play is always a hit at our place. There is something about my children running their fingers through gloopy or slimy things that they just love. Our taste-safe mud is no exemption from this. The delicious chocolate scent is always a crowd-pleaser too! Today we teamed up this mucky mud with some of our safari favorites to highlight some animals who use mud as a natural sunblock.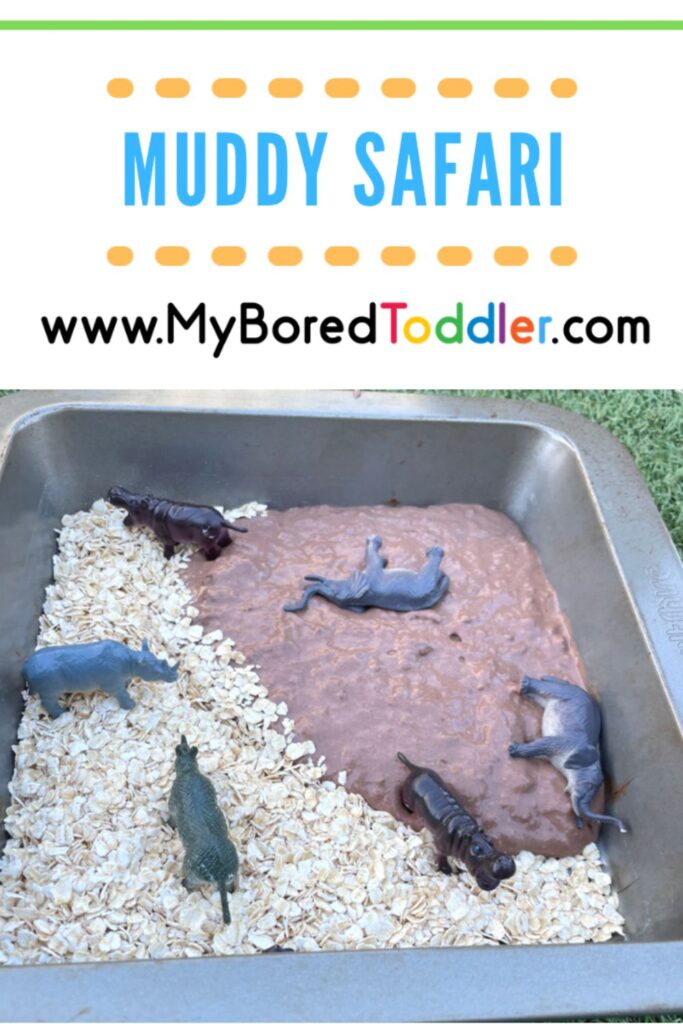 Muddy Safari
There are so many benefits that come with sensory play. Engaging a child's senses allows them to learn so much from their environment. Keeping the play taste safe allows them to explore without any risk of them ingesting something they shouldn't be too -winning for both toddler and mumma!
Our muddy safari explores a trio of animals who each love to cover themselves in mud to protect them from the sun. The chocolatey mud smells amazing and ticks all the boxes for a multi-sensory experience!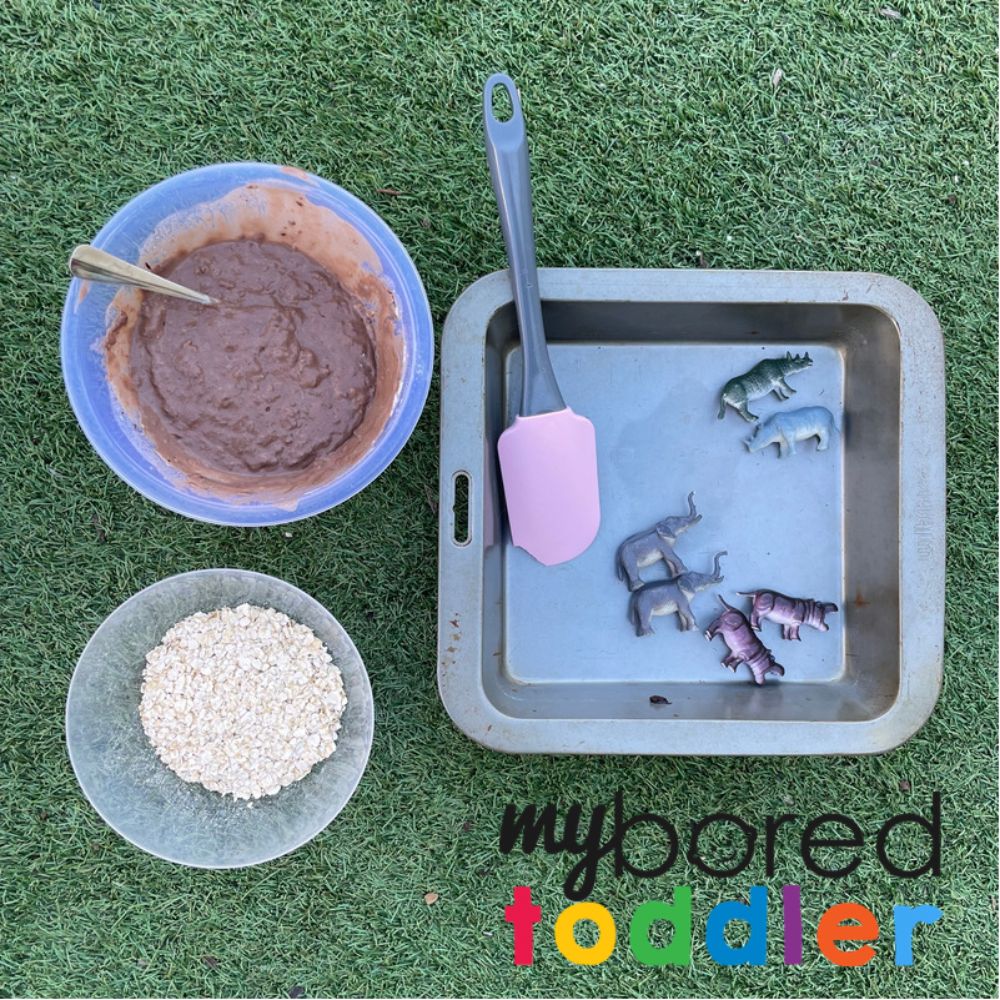 What you need to create a Muddy Safari:
1 cup water
Baking Tray or container
Bowl of water (optional)

How to set up your Muddy Safari:
To create the taste-safe mud for your Muddy Safari, simply mix the flour, cocoa, and water together until smooth. You can add less or more water to your mud to suit your liking.
This can also be used as a prewriting tracing medium. Using a fingertip or even a paintbrush, pre-writing patterns could be made in the mud.
Add the mud to the baking tray. Sprinkle the oats to one side to create two different sensory zones.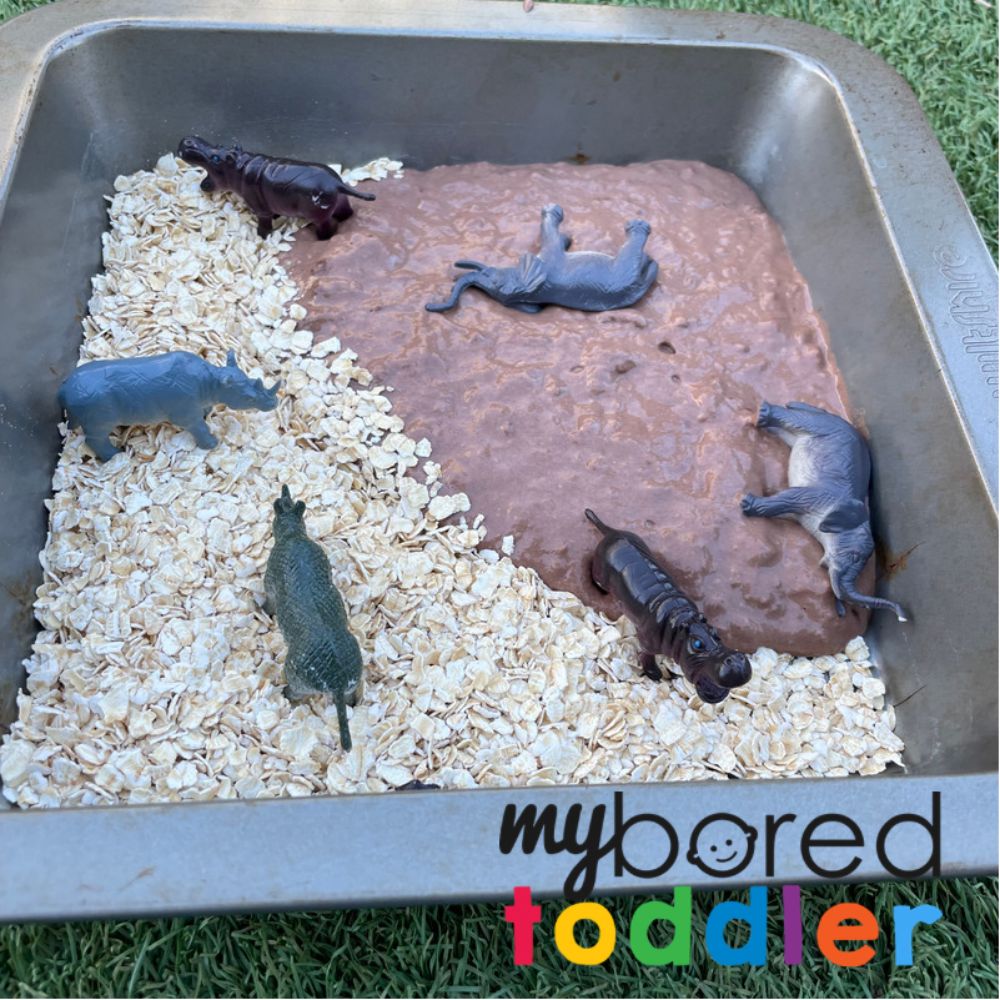 Add the animal figurines and the muddy safari small world is ready for play.
After a little freelancing, I joined the children in creating a story using the figurines to incorporate some little animal facts to inspire some questions.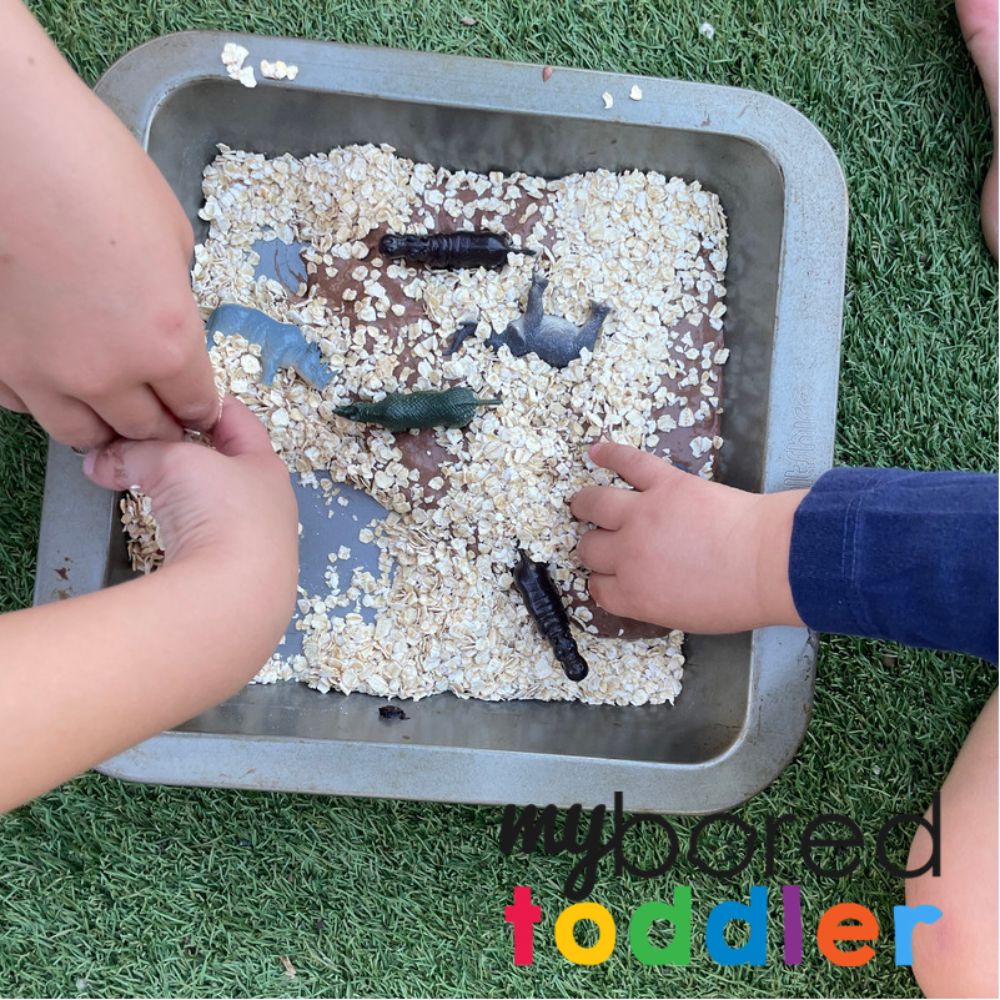 The warmth of the afternoon had the mud thickening up so the little bowl of extra water come in handy to thin out the mud. The small world soon became a cooking venture.
I just love watching play evolve organically. This muddy safari presented so many opportunities for meaningful learning and opened up so many conversations. It literally took just a couple of minutes to put together and added so much to the afternoon. Mess and memories made!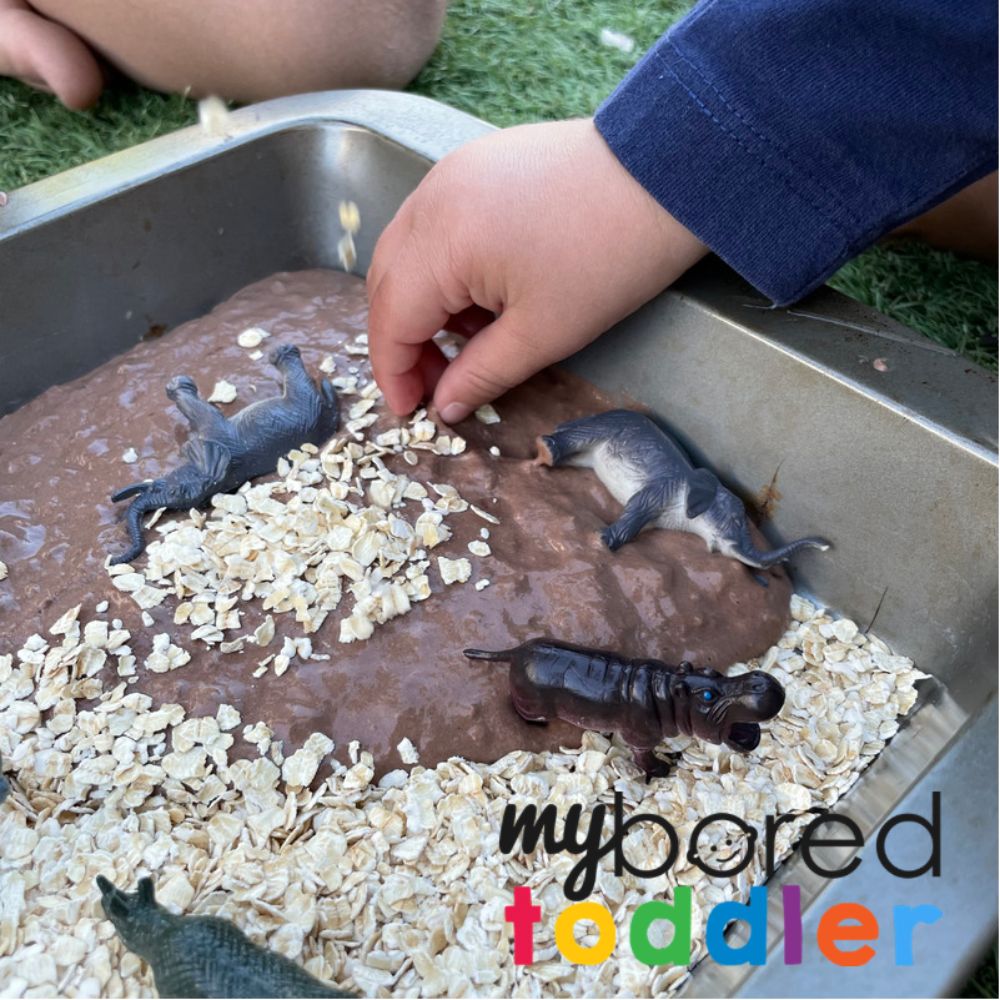 For more fun toddler activity ideas why not join our Facebook Group or follow us on Instagram – follow @myboredtoddler and use #myboredtoddler.
SOME MORE FUN TODDLER ACTIVITY IDEAS YOU MIGHT ENJOY ARE: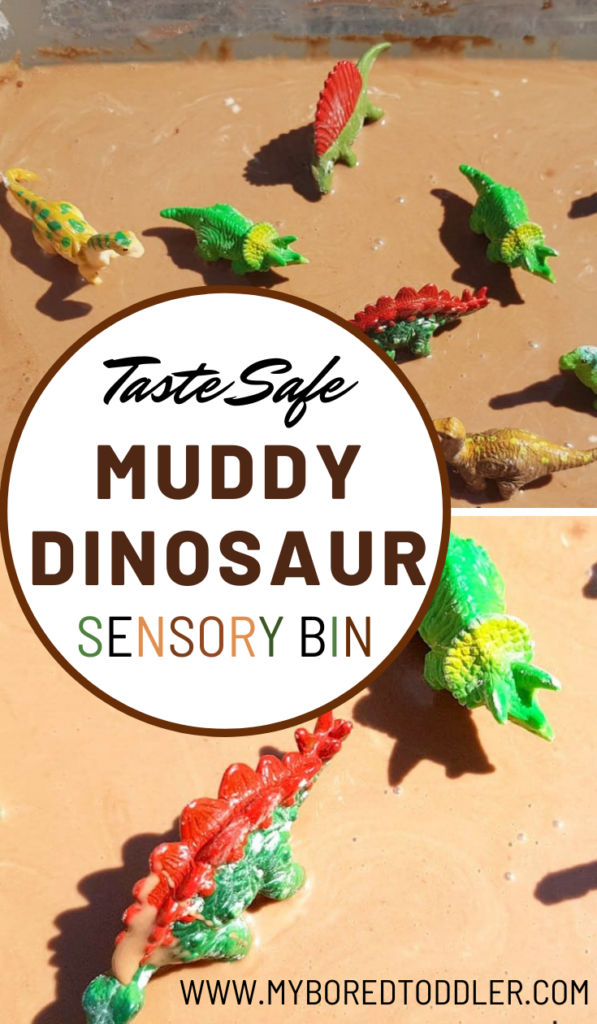 About the Author
Dani is a busy stay-at-home Mum of 3 and an early childhood teacher in training who is passionate about play-based learning throughout early childhood. For educational play ideas that you can do at home and parenting tips visit Play Inspired Mum Check her out on Instagram andFacebook