Puppets can help bring books and creative storytelling to life. This paper cup whale toddler craft is a super simple way to create your own whale puppet! He can be fashioned within minutes and ready to play in no time. Which book are you going to team him up with first?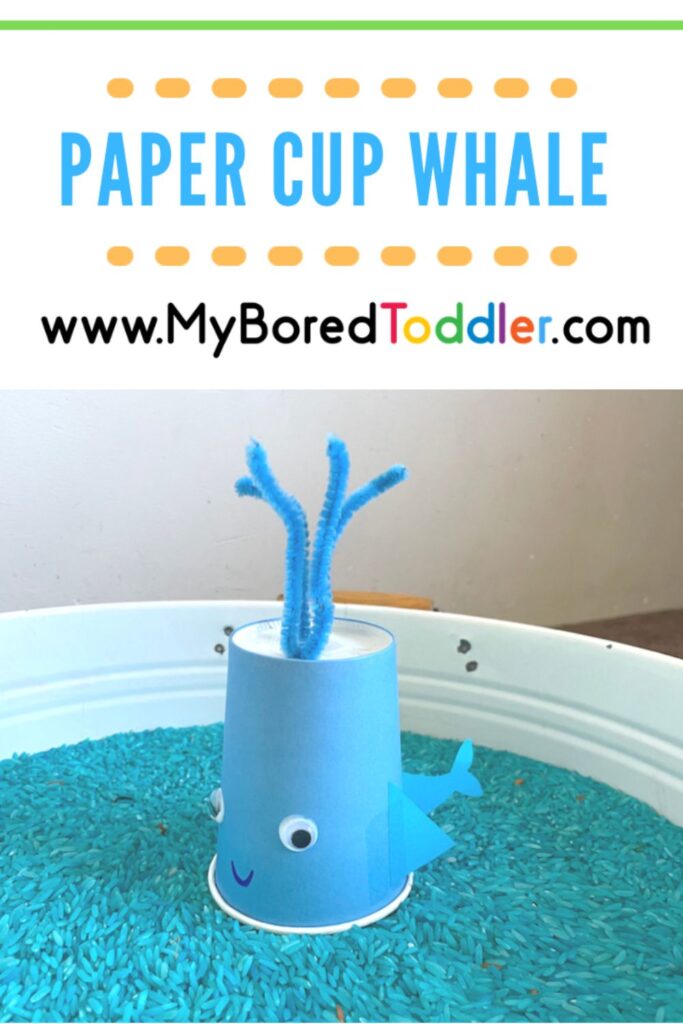 Paper Cup Whale
Paper cups are such a handy resource to have amongst your craft supplies. This play idea transforms a humble paper cup into a fun-having whale that can add an element of drama to your child's play. No fancy supplies are needed! We always love matching our toddler crafts to a book and The Snail and the Whale book is perfect! You can get it HERE on Amazon.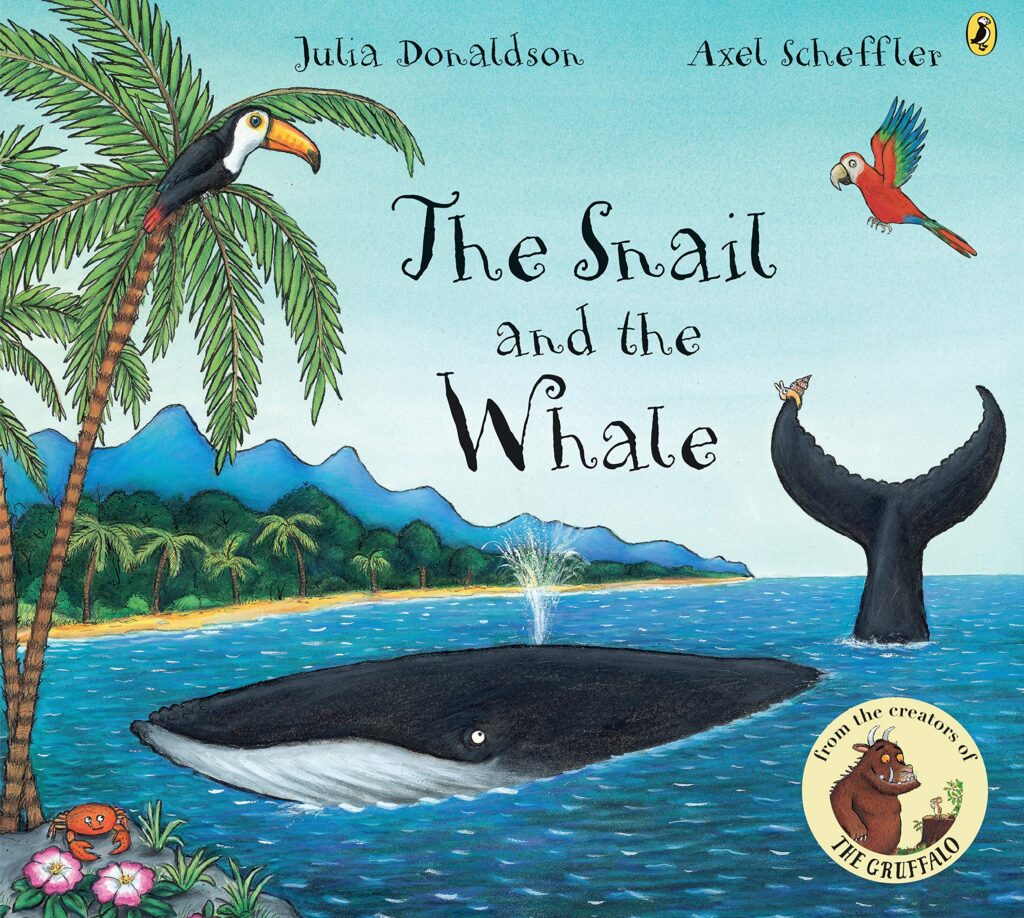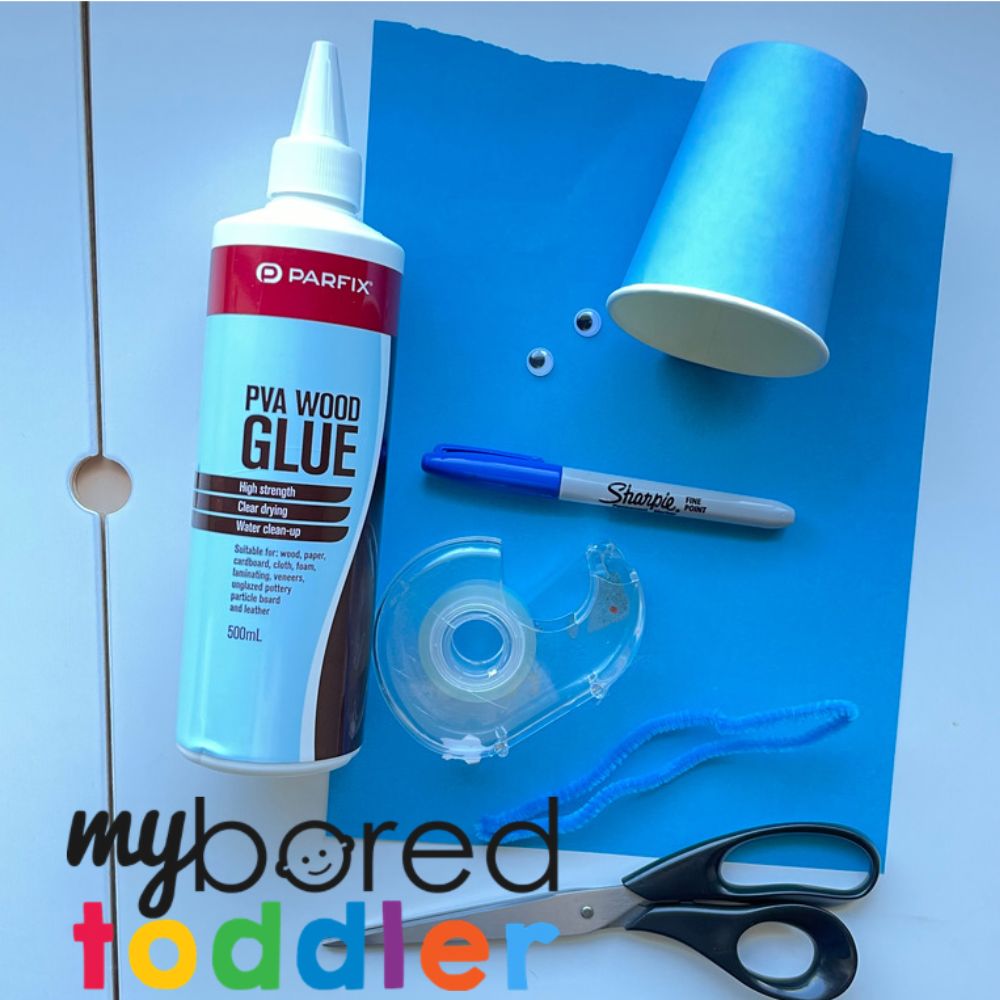 What you need to make a Paper Cup Whale:
Our paper cup was blue so we chose to keep with the blue theme and use blue paper. If you don't have coloured paper or paper cups, why not create your whale and then colour the whale with paints or markers?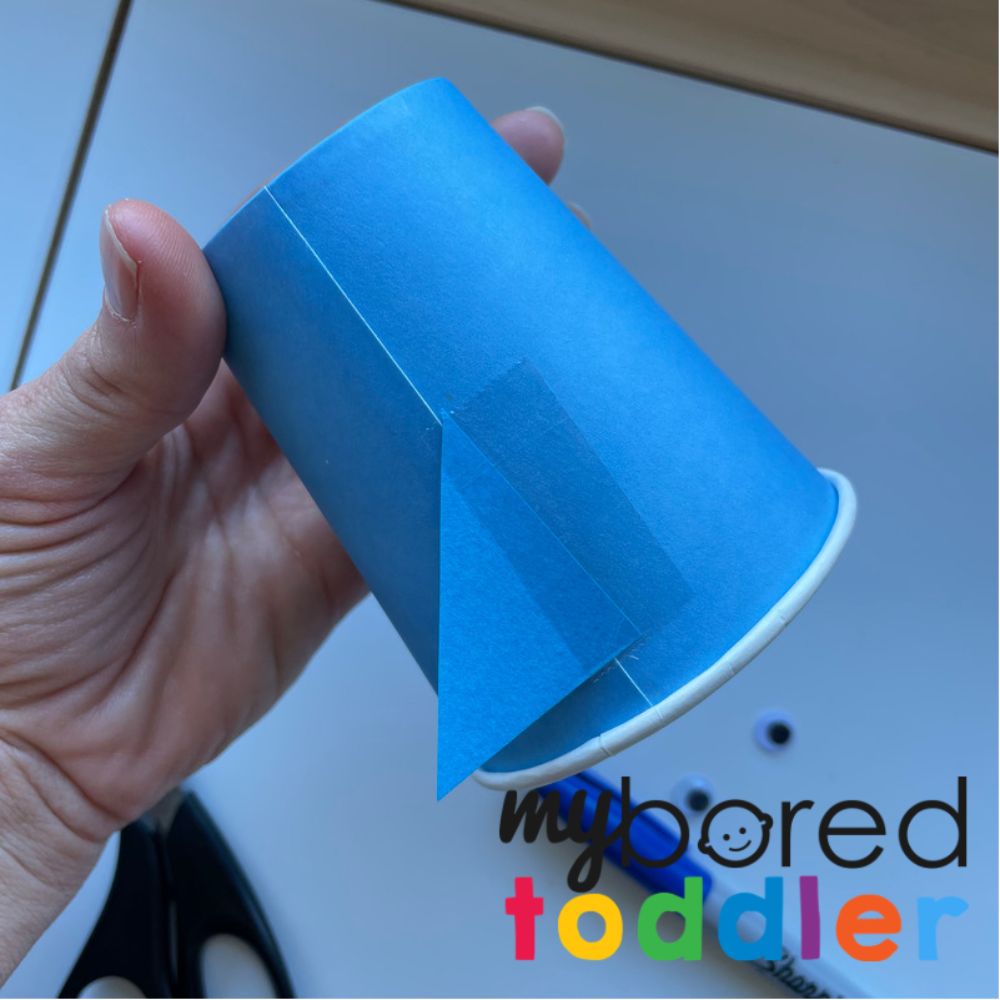 How to Make a Paper Cup Whale:
Using your scissors, cut out two pectoral fins and a tail from the sheet of paper.
We fashioned our fins from triangle shapes to create more exposure to them. Little miss gets the names of triangles and rectangles muddled. This exposure was an opportunity to practice identifying the shapes.
The open end of the cup faces down with the enclosed part facing upwards.
Tape the fins and tail to the cup. We used one piece of tape to fix the fins flat against either side of the whale's cup body and two pieces of tape for the tail.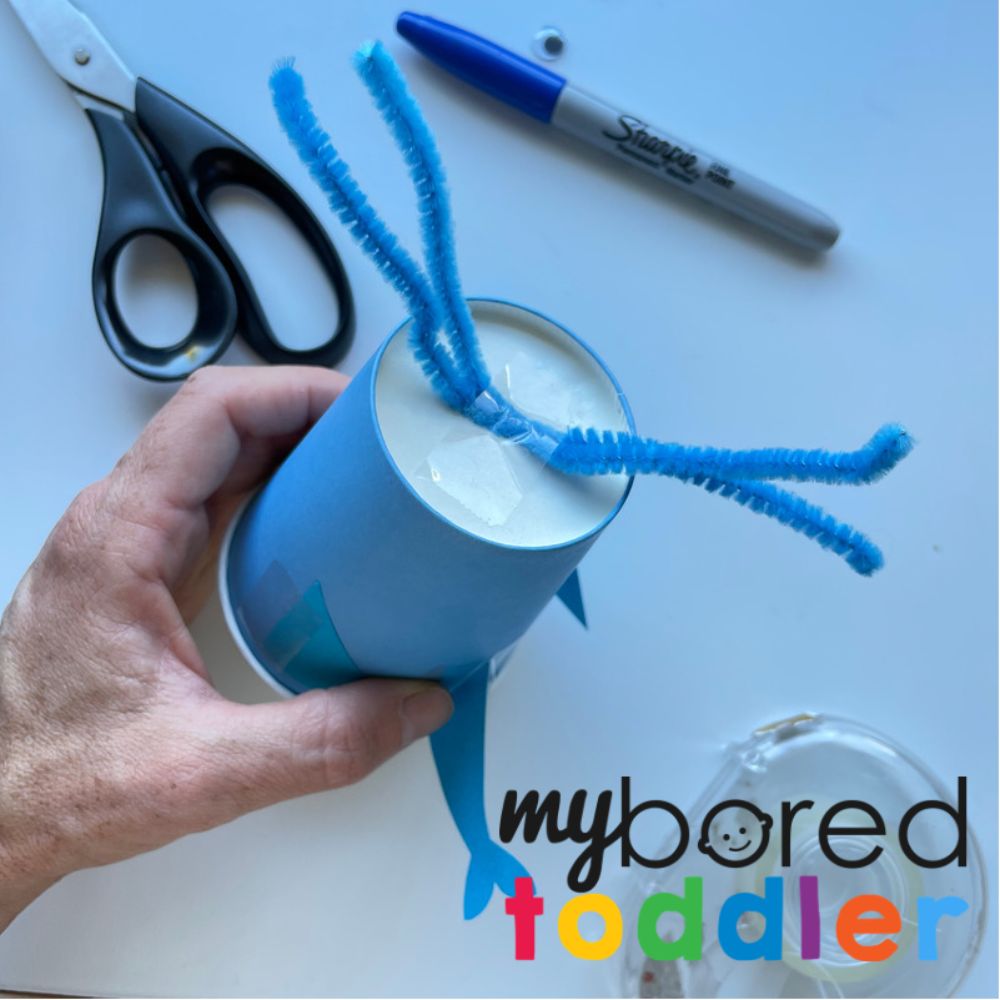 Cut the pipe cleaner into two equal lengths.
Cross them over one another before securing them to the top of the cup with tape.
Bend the pipe cleaners with a slight curl outwards to create the water spray from the whale's blow hole.
Draw on a smile using the marker. Adhere the eyes to either side of the whale's head using the glue.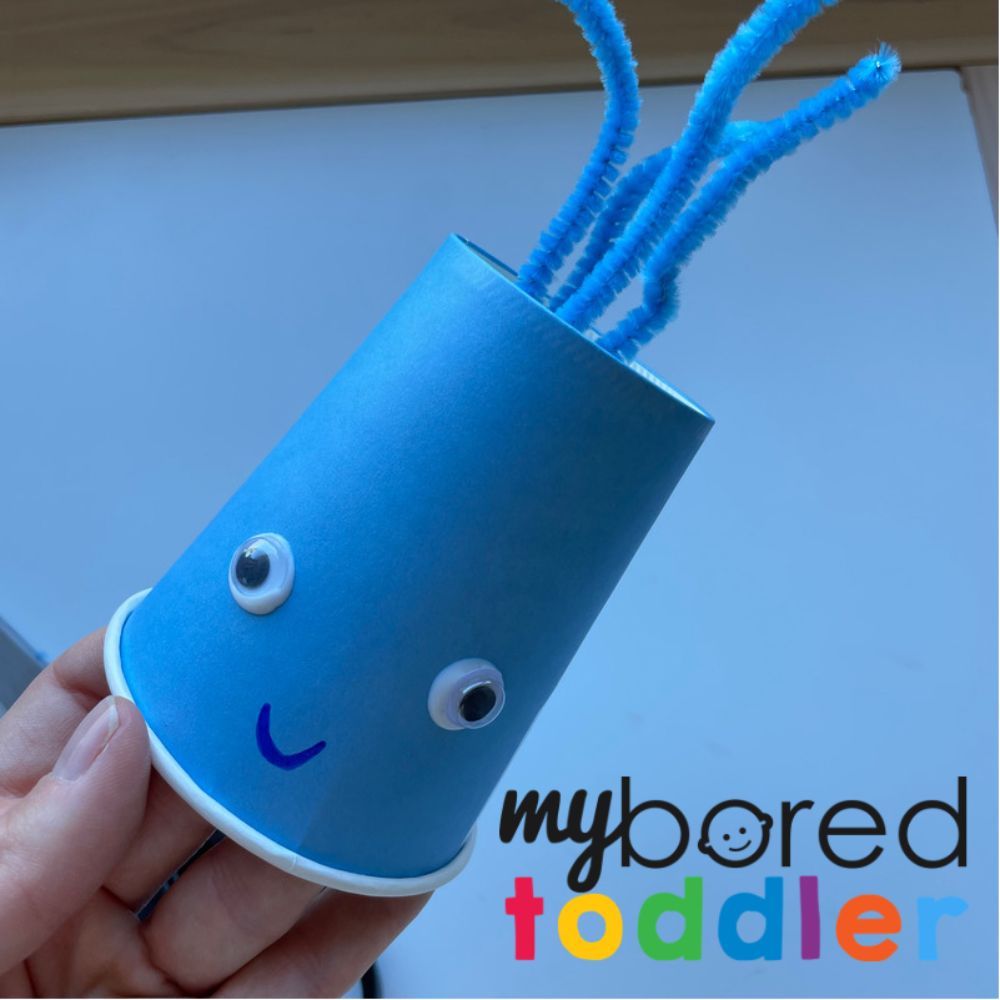 All in all this fun little whale only takes a few minutes to put together.
So handy for filling in that 10-minute window before heading out the door or a play idea to support a favourite story in a hurry. We teamed ours up with some blue coloured rice for some sensory play. We took turns adding an event to a story inspired by a library book we borrowed this week.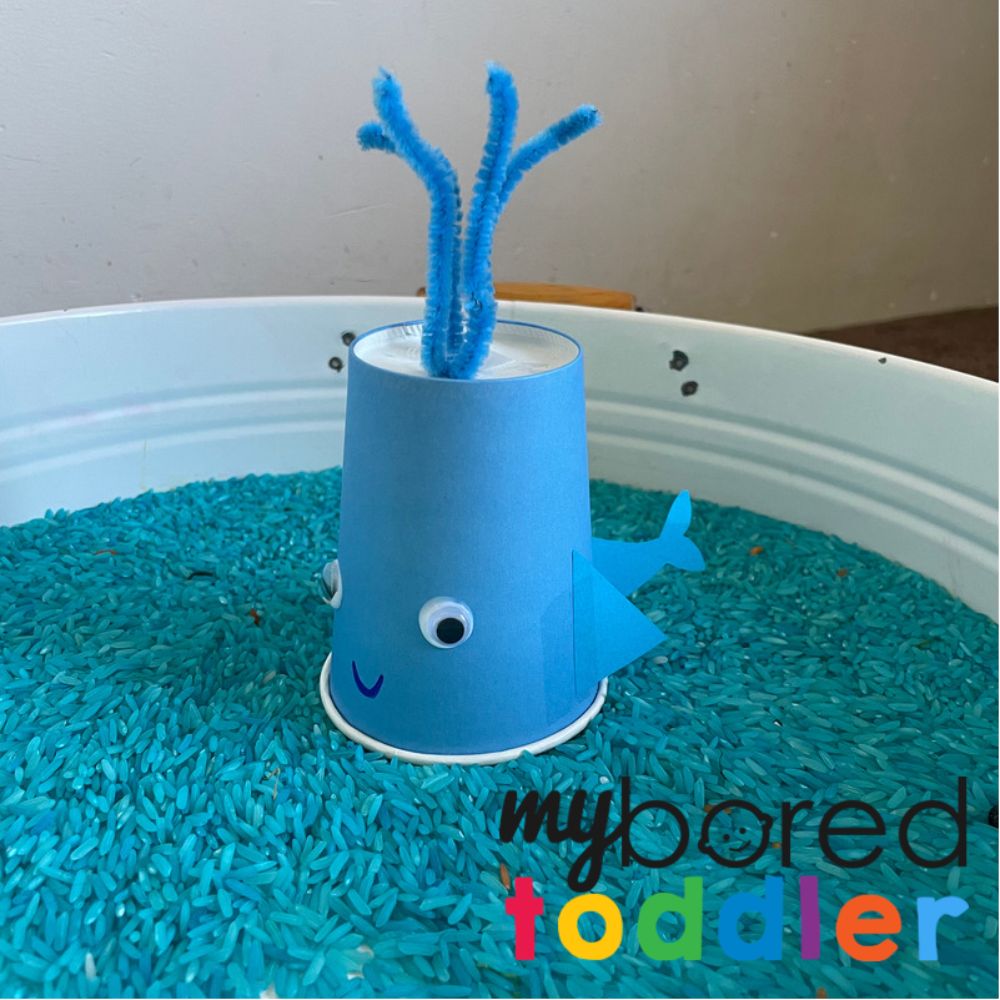 While making dinner tonight it was really lovely to hear the children carry on our little storytelling activity amongst themselves. They were really listening to one another and putting so much thought into what happens next. All stemming from a humble paper cup whale.
For more fun toddler activity ideas why not join our Facebook Group or follow us on Instagram – follow @myboredtoddler and use #myboredtoddler.
SOME MORE FUN TODDLER ACTIVITY IDEAS YOU MIGHT ENJOY ARE: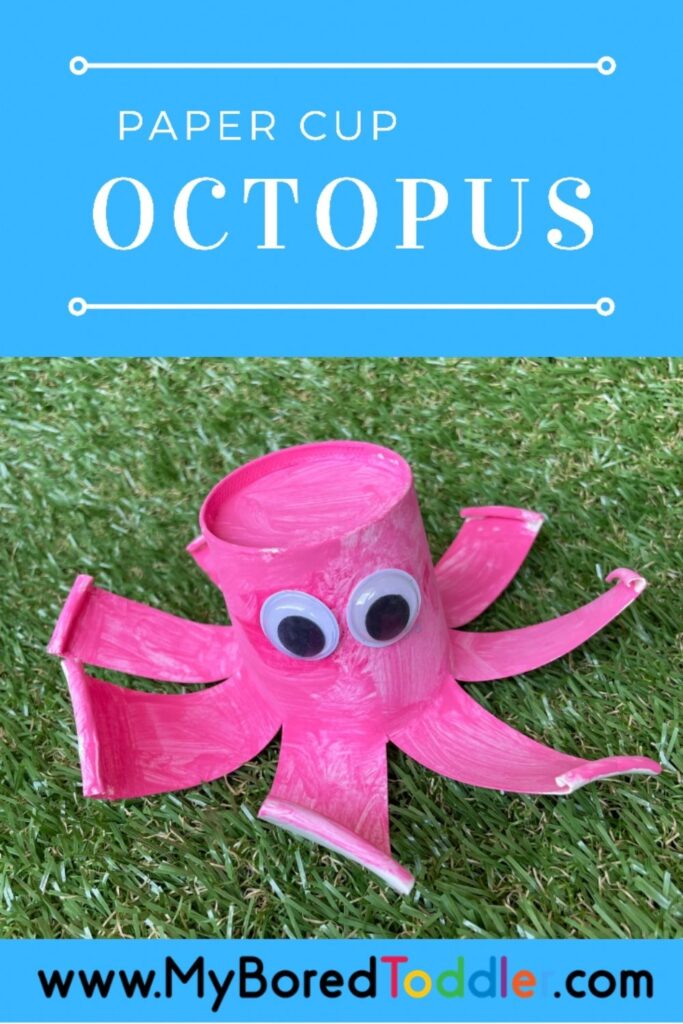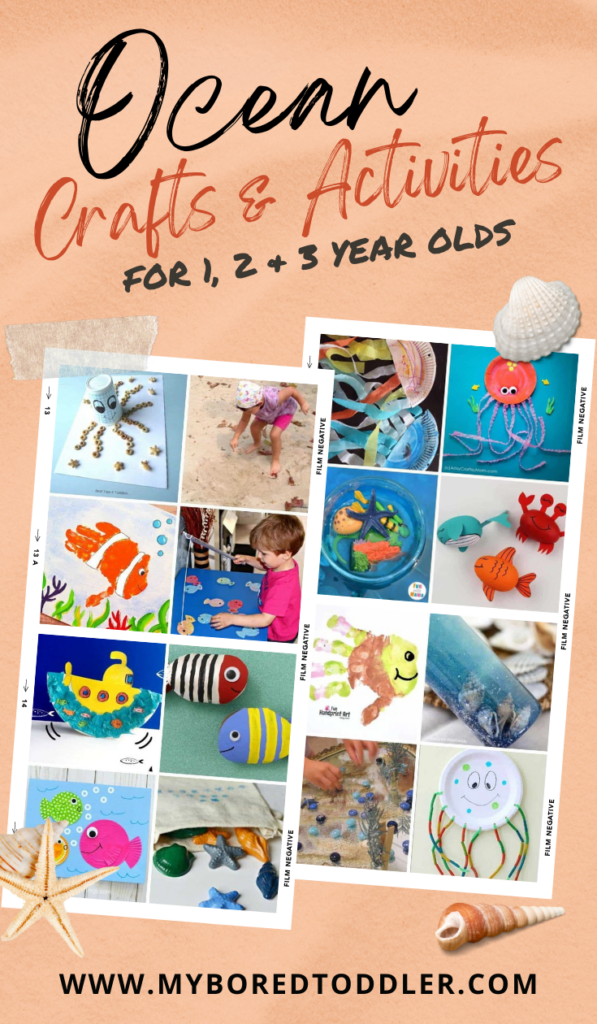 About the Author
Dani is a busy stay-at-home Mum of 3 and an early childhood teacher in training who is passionate about play-based learning throughout early childhood. For educational play ideas that you can do at home and parenting tips visit Play Inspired Mum Check her out on Instagram andFacebook