Mess Free CraftS for Toddlers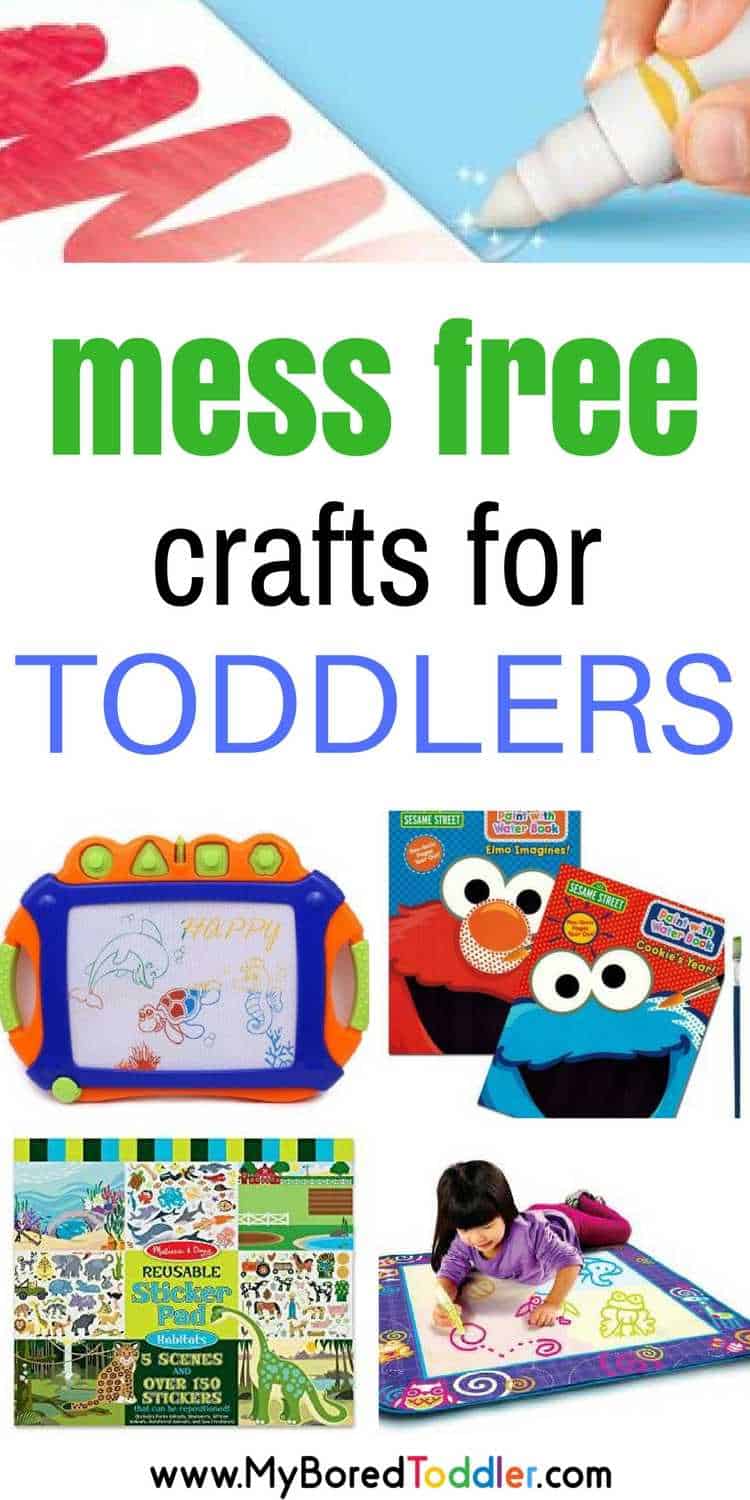 I've had so many requests for mess free crafts for toddlers in our Facebook group! I'm a huge fan of messy play for toddlers and definitely encourage you to get out the paints and the glitter and make a bit of mess, but I'm also a parent and understand that sometimes you just want the kids to do an activity that they'll enjoy but that won't make a mess.
I have a few items that I always recommend for this purpose. They still allow your toddler to be creative but there's minimal clean up and most of these items are great for travelling. I love that I can give these to my kids when we are at someone else's house and know that they can't do too much damage (well, they shouldn't be able to do any but  you should never underestimate a 2 year old!) and they are great when you're on a plane or in a hotel.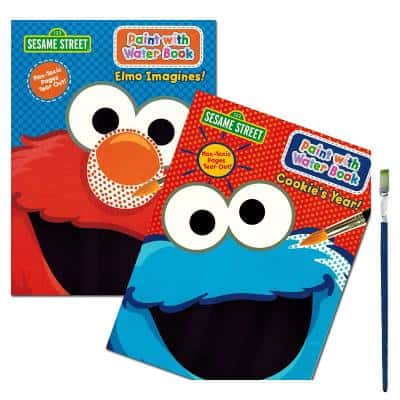 Paint with water books are fab! Honestly, stock up on these! You can pick them up for a few dollars at most department stores or Amazon and they are great. They are pre-colored so that all you need is paintbrush with water and they can paint the pages and the color comes to life. The children are always happy with their finished product (they do look great) and the most mess they can make is if they spill the water (which they probably will do so just put a towel underneath). We've taken these on cruise ships and 'painted' by the pool!  BUY NOW from Amazon.
Melissa & Doug Water Wow Books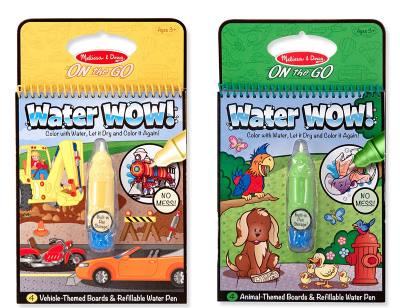 These are similar to the books mentioned above, although with these books the picture appears when you put water on the page and then disappears when it dries. We've had ours for almost 3 years and they still work. Because they are reusable they are great for travelling when you have limited space. They come with a pen that you fill with water, however I find for younger children that using a regular paintbrush with water is easier for them. You can get the Melissa & Doug books HERE on Amazon. 
Crayola Color Wonder Mess Free Coloring Books & Markers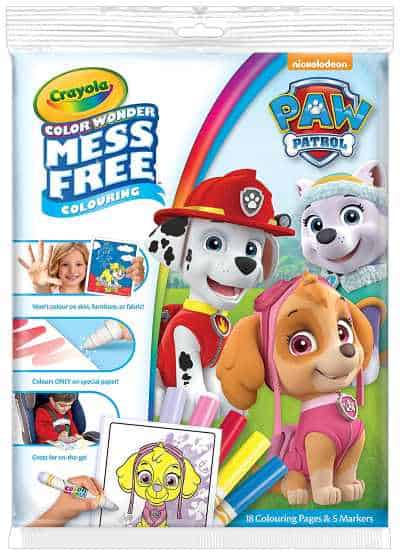 We first tested these out a few years ago and have been huge fans ever since. The beauty of these markers is that they are clear and won't draw on anything other than the special coloring books (you can also buy replacement books). When you use them on the books they show up in color.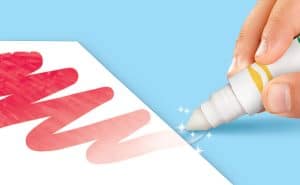 If you have a child that draws on things they shouldn't then these books are for you! Available HERE from Amazon.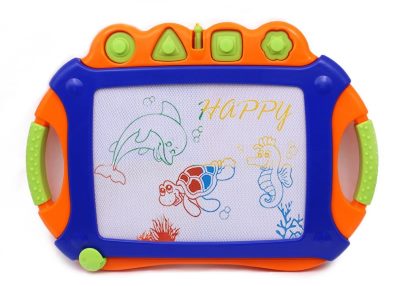 These may be an 'old school' toy but kids still love them! They can draw whatever they like and then simply rub it out and start again. This is another great toy for travelling or keeping in the car on long trips. There are plenty of different versions of these around, but I like this one because it is in color and has easy grip handles that are great for toddlers. BUY NOW from Amazon. 
Melissa & Doug Reusable Sticker Scenes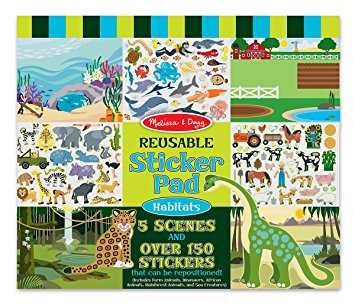 There are quite a lot of different scenes that you can buy in this range and you can get small or large versions. I love that the sticker easily stick on and peel off and can be used again and again. You can get them HERE.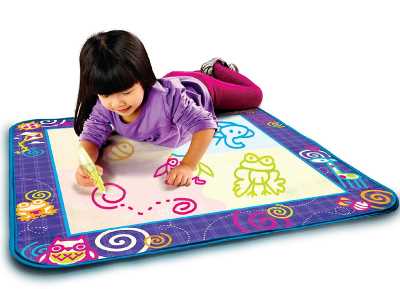 An Aquadoodle is another great mess free creative activity. Children of all ages love this activity and you can use 4 different colors too! You can get an Aquadoodle HERE from Amazon.
I hope you've found some great mess free craft ideas for your toddler here. Remember, while it's great to have these items on hand, it's also fun to let them get messy too! Our great collection of over 25o sensory play ideas can be found HERE. 
If you want to keep your toddler busy makes sure you subscribe to our weekly newsletter and follow us on Facebook, Twitter, Instagram and Pinterest.
Some more post that you might enjoy are: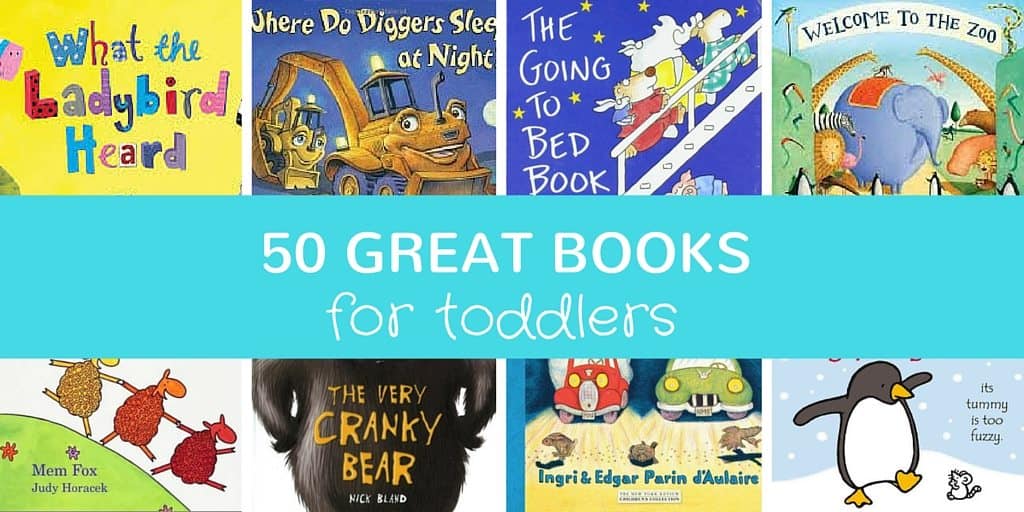 Water Play Activities for Toddlers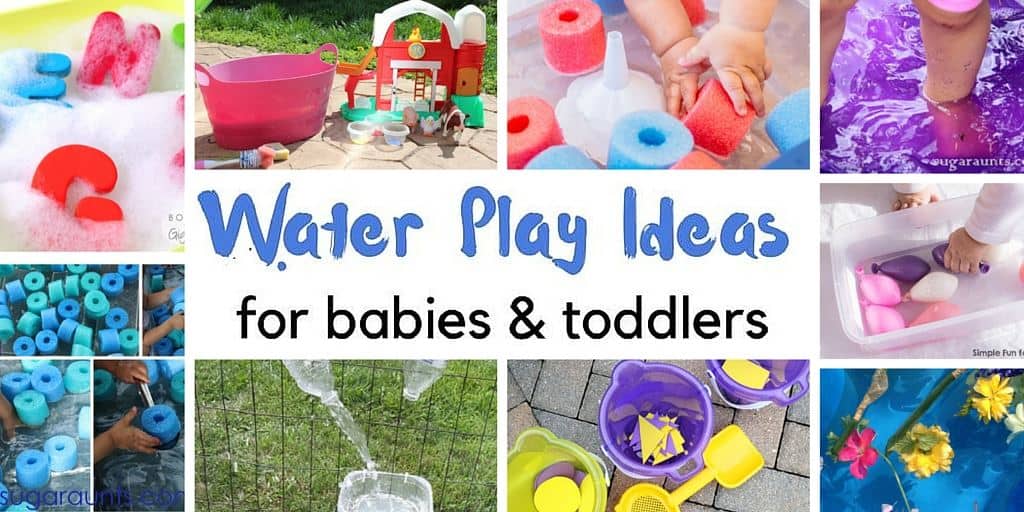 Sensory Play Ideas for Toddlers
Sensory Play Ideas for Toddlers