We have another great toddler sensory play activity for you today! We're using fabric and pompoms for this simple matching colors sensory box. This sensory box is perfect for toddlers and preschoolers.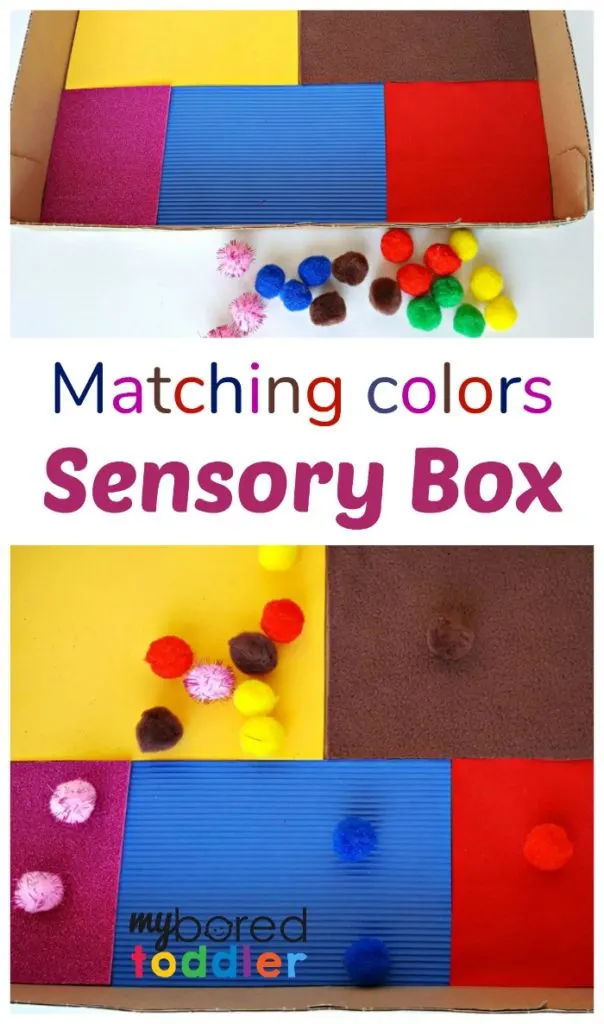 Matching Colors Sensory Box for Toddlers
A sensory activity with fabric and pompoms is easy to set up and so much fun for toddlers. The colors and textures of the materials inside a simple cardboard box provide an awesome invitation to play. We love to read some books about colors before getting started (see our favorite color books for toddlers HERE).
Toddlers love to touch and squeeze and poke everything around them. This sensory box with pompoms offers lots of ways for kids to be hands-on with materials, while engaging early developmental skills. The activity encourages children to recognize and name colors, count pompoms, and use fine motor skills.
What you need to make a matching colors sensory box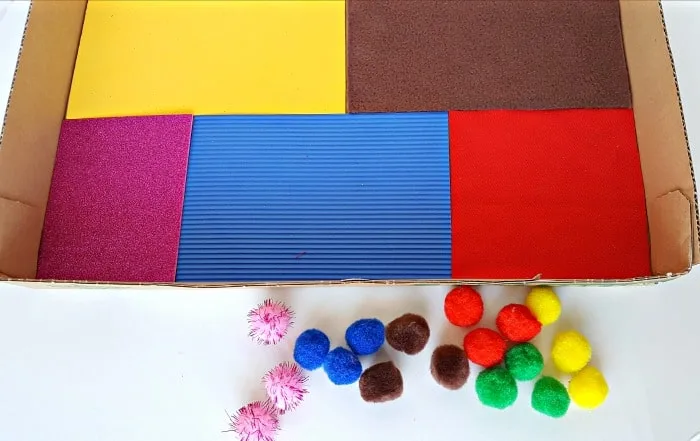 This activity can be set up with a few simple household and craft supplies. Activities that use reinvented packaging and other materials are easy to implement for kids, and help reduce everyday waste. We always have cardboard boxes laying around so this is a perfect activity.
How to make your color matching sensory box
The box should be a size your toddler can hold comfortably with two hands. The box will be tilted to roll pompoms around inside.
Cut down the sides of the box if necessary to make it shallow, approximately 2 inches (5 cm).
Choose fabric and paper pieces such as felt, silk, foam sheets regular and glitter, ribbed paper or cardboard, sandpaper, textured greeting card.
Glue or tape pieces in place in the box in a colorful pattern.
Your toddler can help choose fabrics and design the pattern.
Choose pompoms with colors that match the fabric and paper pieces in the box.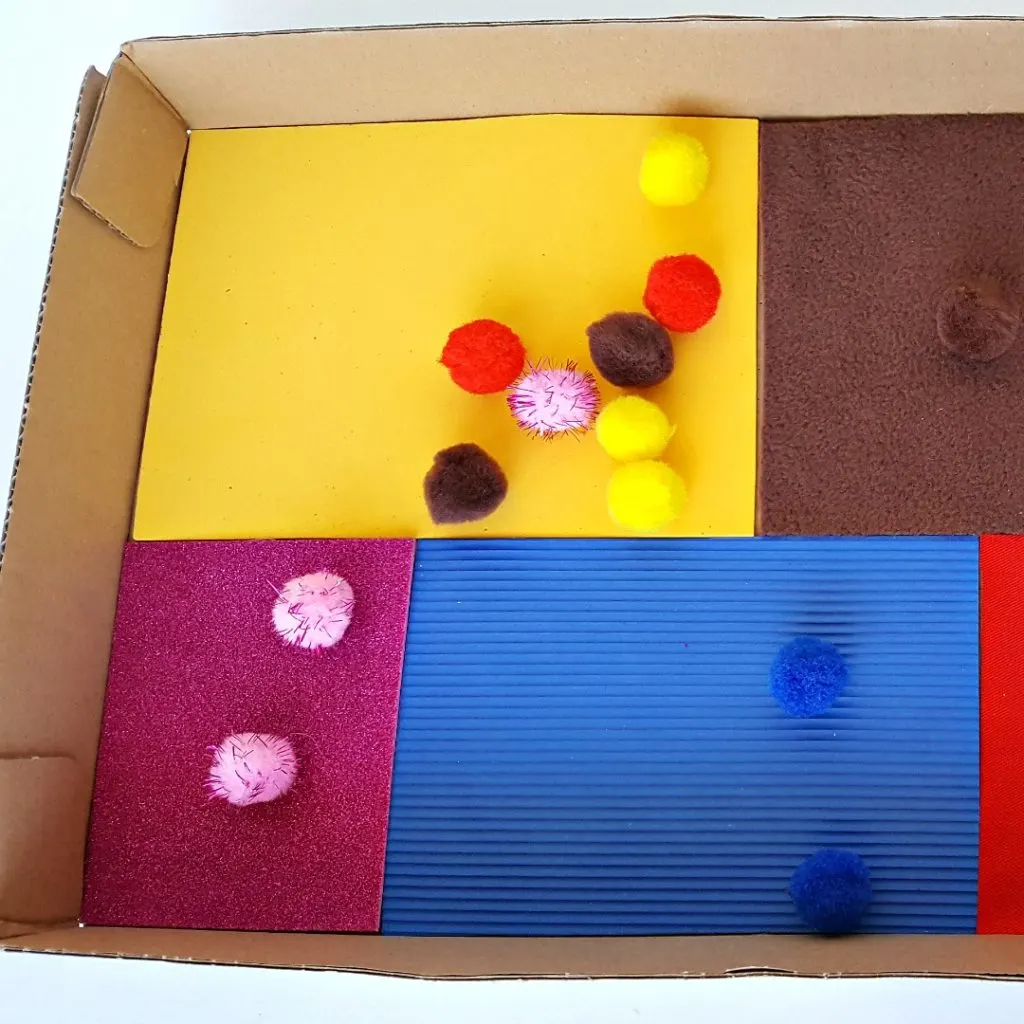 Your sensory box is ready for creative play!
There are a few different ways to play with the sensory box.
Place your palms or fingertips on the fabrics and experience the different textures.
Talk about how the different textures feel and name the colors.
Sort the pompoms by placing them on the matching fabrics.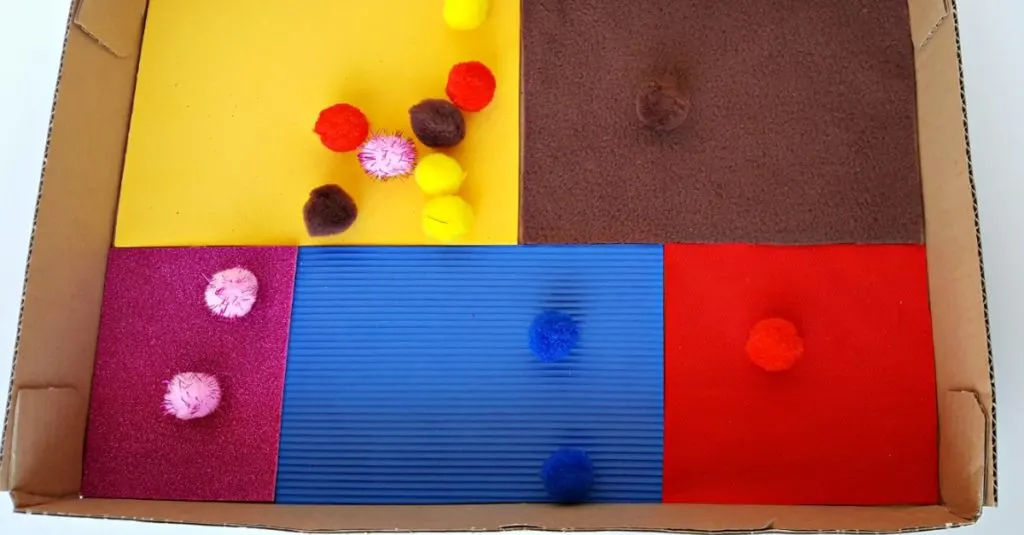 Place several pompoms of one color in the box. Pick up the box and gently tilt from side to side to roll all the pompoms onto the matching fabric.This simple sensory box is easy to make and provides colorful hands-on play for toddlers. Kids will engage language and fine motor skills and more as they play!Can you think of other ways to play with a sensory box?
Make sure you share photos of your color recognition scavenger hunt in our Facebook Group or over on Instagram – Use #MyBoredToddler so we can see! You can also sign up to our weekly newsletter or follow us on Facebook or Pinterest for more great toddler activities and ideas.
Some other posts you may enjoy are: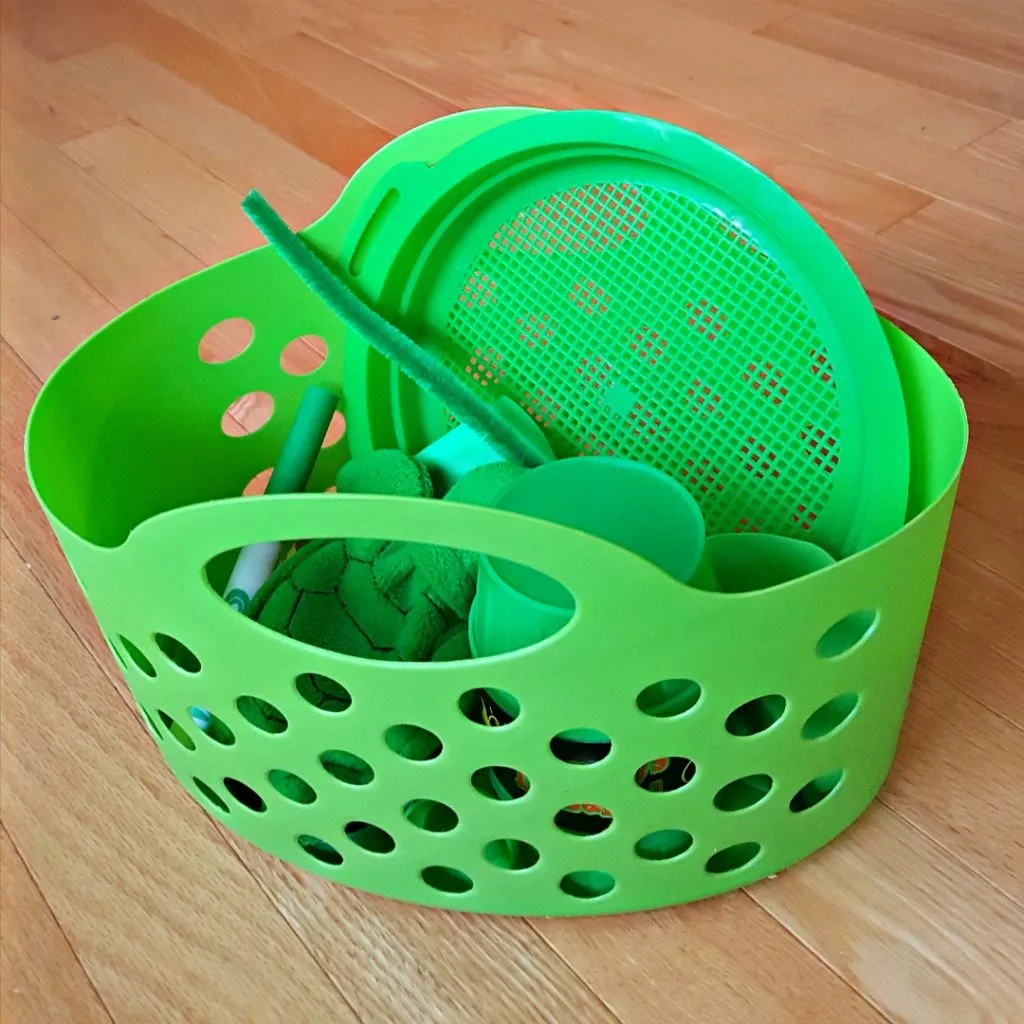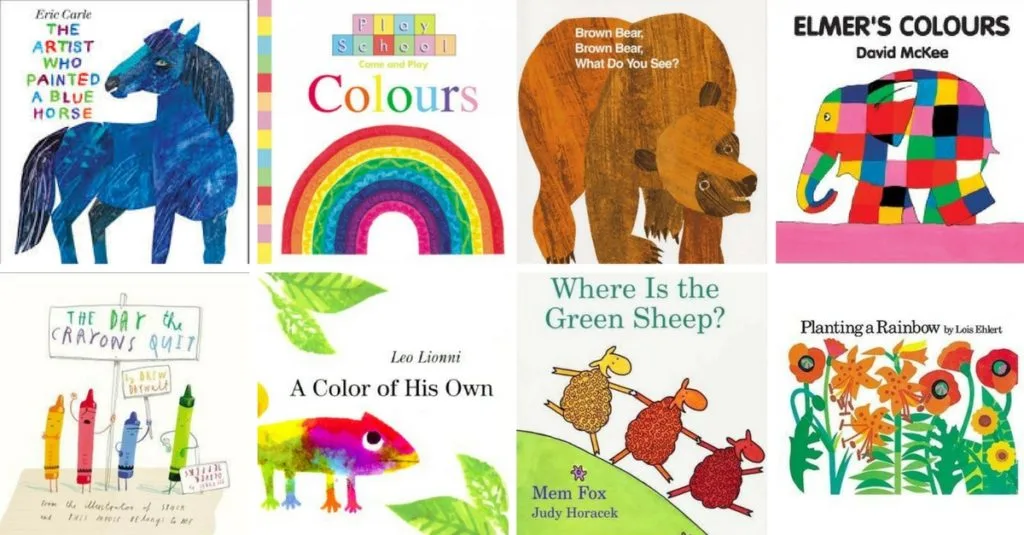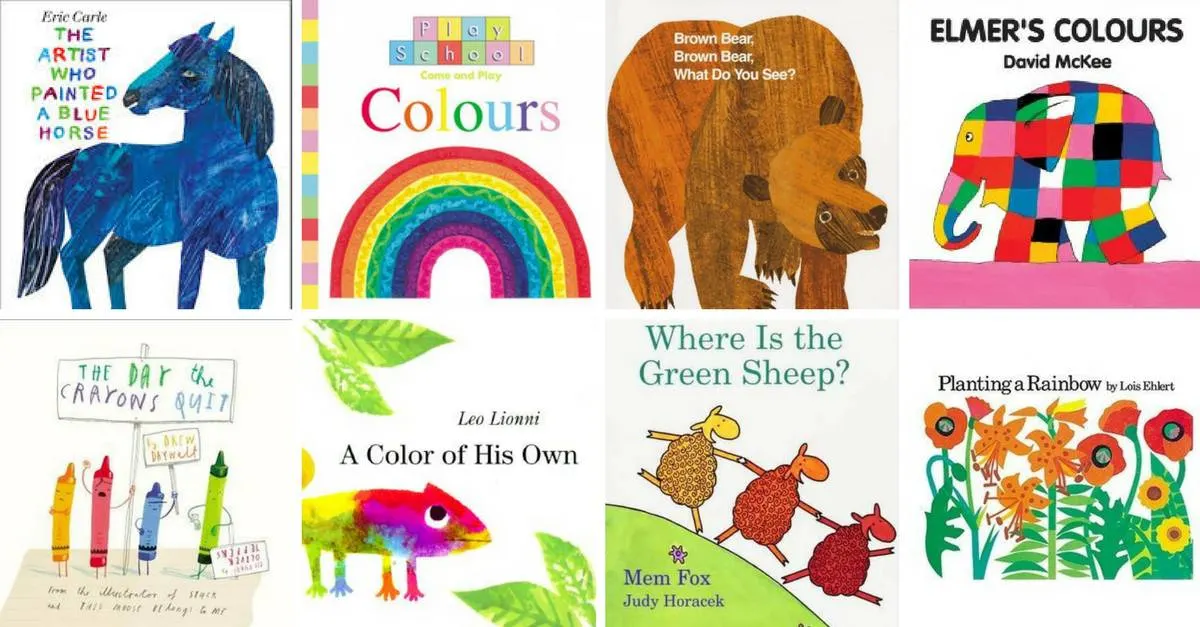 About the Author
Heather is a former preschool teacher and founder of preschooltoolkit.com, a website providing early learning resources for teachers and parents. She focuses on creating fun crafts and activities that engage developmental skills while promoting hands-on learning through play. Follow her on Facebook, Pinterest, Twitter, Instagram and Google+