Glitter Apple Stamping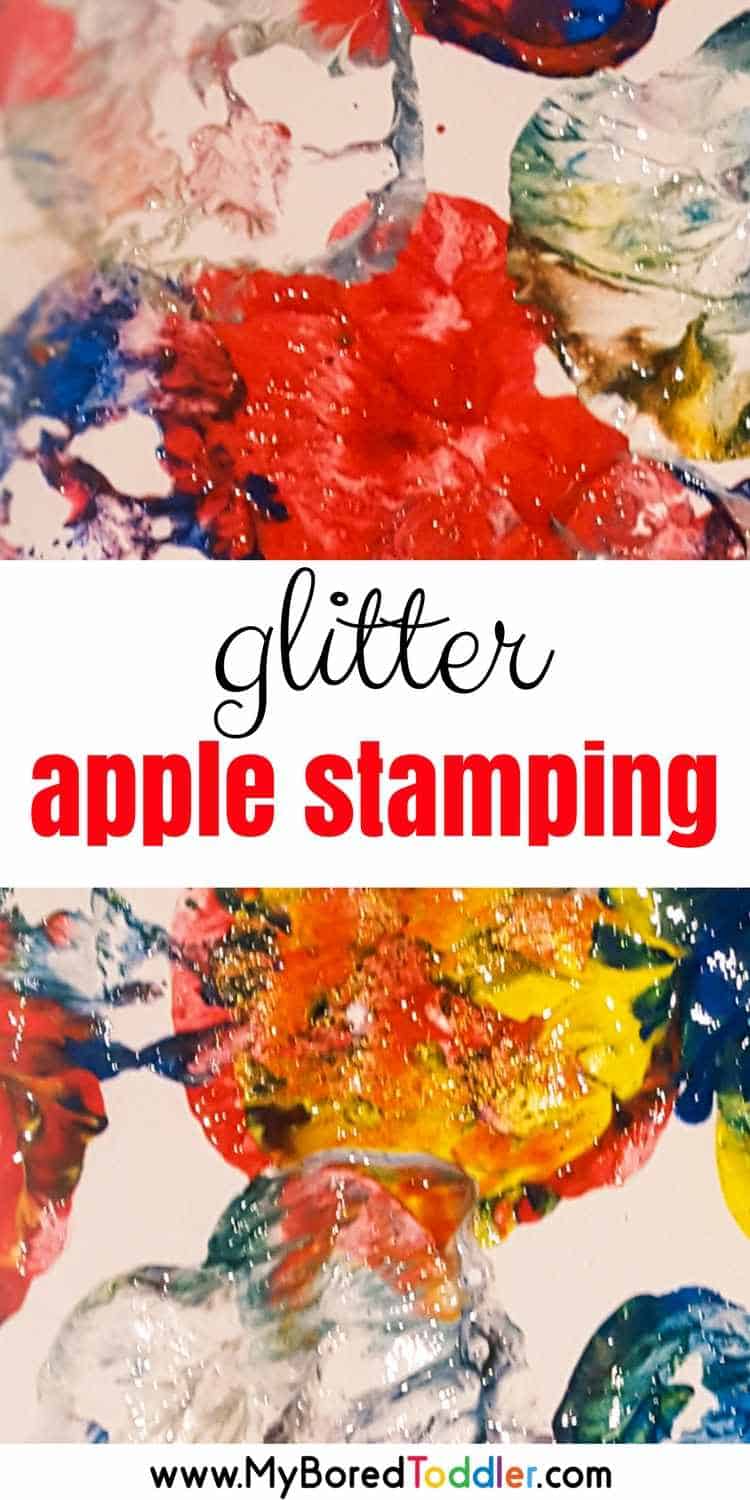 Glitter apple stamping is how we're celebrating reading Ten Red Apples this week.
This week we are starting with a great children's book, 10 Red Apples by Pat Hutchins. If you don't already have the book you should be able to borrow it from your local library or you can get a copy of the board book version HERE from Amazon.
If you want to jump straight into the activity you can always watch this read aloud version of the book.
This is a great book to promote counting activities with toddlers and after reading the book we went to the fruit store and bought 10 red apples, making sure to count them out as we went. If you are lucky enough to live close to an apple orchard this would be a great day out after reading the story.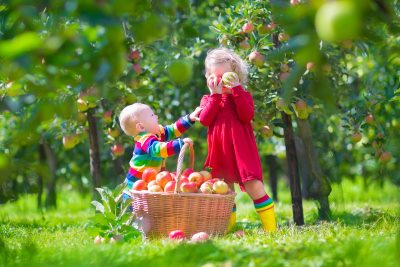 Before we started out activity we re-read the book using our apples as props and taking one away each time. This was a great visual way to encourage the concept of numbers and counting. We kept the apples in a basket in our play kitchen for a few days and they were used in many pretend play scenarios!
We also matched up the number of apples to our 1-10 cards that we have.
After that we jumped straight into one of our favorite art activities - glitter apple stamping (ok, so we don't always use glitter but my 3 year old is going through a phase at the moment where a craft can't be complete until it's had glitter on it so we're embracing that!).
I'm sure most of you have done this before (if you haven't you should!) and one of the reasons we love it is that it is simple to set up and easy enough for younger toddlers to do on their own. It can get messy but that's part of the fun!
What you need for glitter apple stamping
Large sheets of paper (I like to use butchers paper of these large art sheets).
10 red apples
Plastic plate to put the paint on
Drop cloth (optional) - we like this one
What to do
Let them stamp! This activity doesn't need much explanation. Dip the apples in the paint (I add the glitter to the paint first) and stamp away. There are a few ways that you can extend the play:
Experiment with color mixing - put out red, yellow, blue and white paint and experiment with the different colors you can make when you stamp them on top of each other
Count the apple stamps. Give your child a number and have them stamp that number of apples onto their paper.
Laminate their apple stamps and use them for future play. They are great to use when you re-read the book again.
If you're using large sheets of paper or butcher's paper, keep the finished painting and use it for wrapping paper. It will look great and people (grandparents especially) love kid made wrapping paper.
I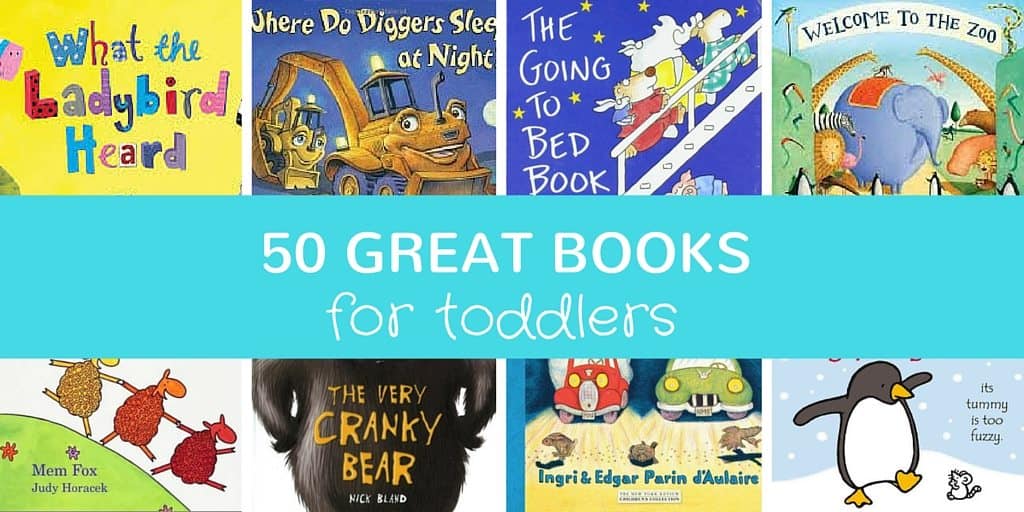 You may also enjoy our collection of The Very Hungry Caterpillar Activities.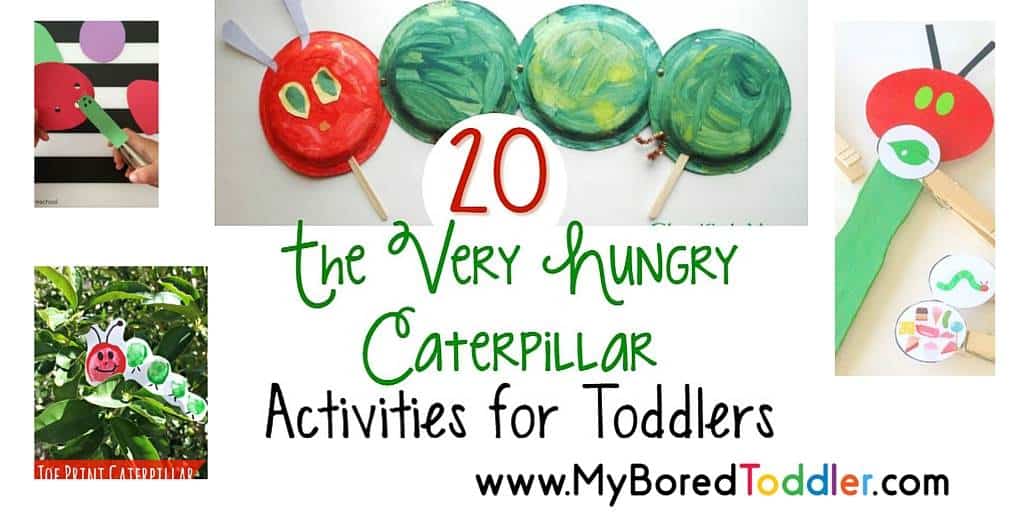 Or our ABC Activities for Toddlers