BABY AND TODDLER HOME SAFETY TIPS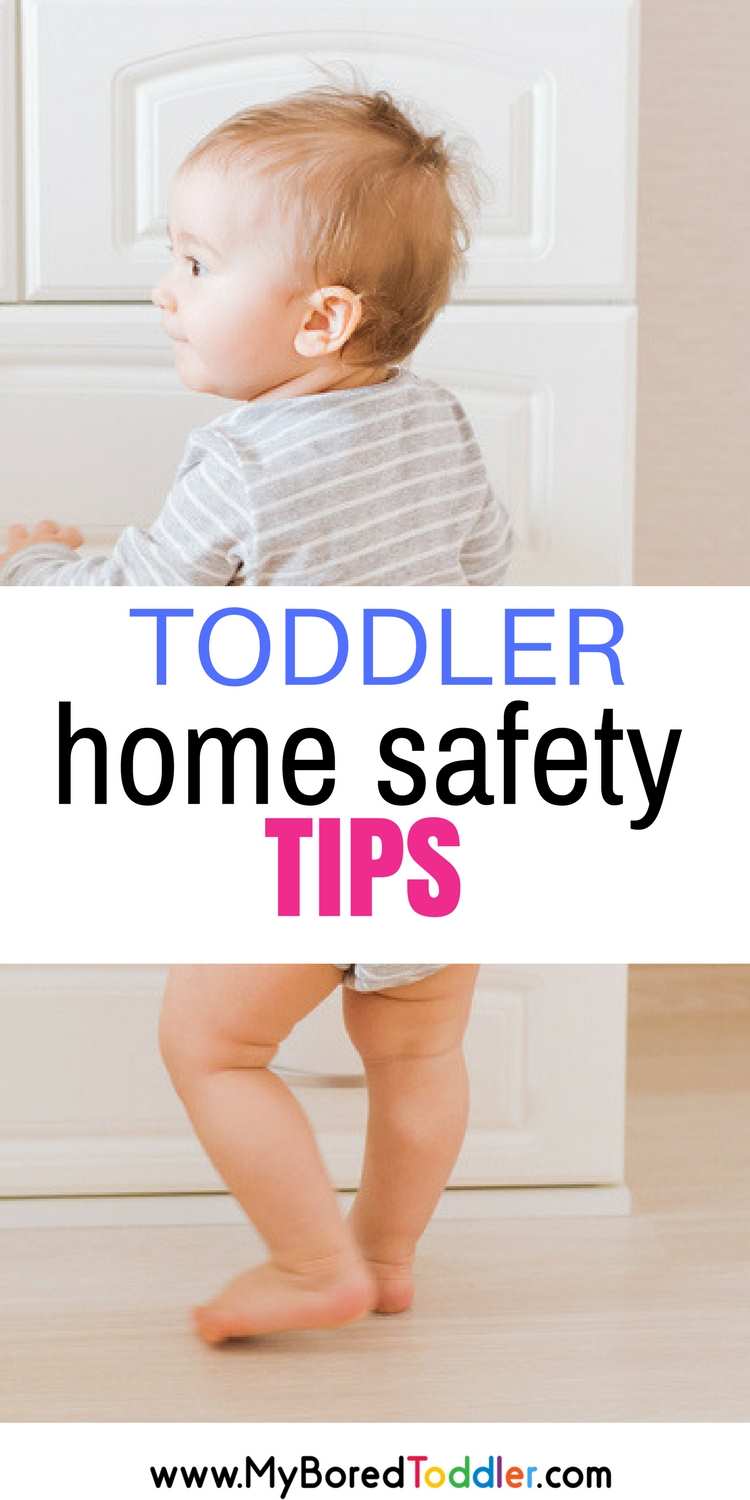 Until you have children of your own, there's a good chance that you are unaware of all of the household hazards that are so common for babies and toddlers. I know that I didn't realise just how hazardous my own house was until my daughter started crawling around. While we sorted out all of the obvious safety issues, there are many that we didn't even think of.
We have been lucky to interview Carolyn Ziegler, Co-Founder and Product Development Director of leading child safety brand Dreambaby® for her baby and toddler safety tips. Carolyn has also kindly offered up some great prizes for our Australian readers.
What are the essentials parents should do to keep their baby and toddlers safe?
Never, ever leave a baby or toddler alone without parental supervision. It's as simple as that. Make sure your child is within earshot when they are sleeping.
What are the greatest hazards to a baby?
You might be shocked to hear this but older siblings are a big hazard to babies. Don't leave them alone with baby. They may have toys with small parts that a baby could choke on. Or they may smother them with love literally by kissing and fussing over baby. Watch out for pets too. They can also smother babies. A good idea is to install a child safety gate at the entrance of baby's room to help keep both older children and pets away from baby when they are sleeping.
Once your child starts to become mobile what are your top tips for keeping them safe?
Get down on all fours and look up at the world from the point of view of a crawling child. It's amazing the hidden dangers you will immediately identify such as dropped coins (a choking hazard) and medicines (a poison and choking hazard). Pick up anything you see on the floor and regularly sweep and vacuum your floors. Move sharp objects, knives and poisons including medicines out of the reach of children. Keep them up high where they can't be reached and in secured cupboards.
Remove tablecloths – crawling children can reach up and pull them down – a problem if you have heavy articles on the table including pepper grinders and candlesticks as they will come tumbling down too, potentially harming your child.
Reconsider your coffee table. Choose either a very rounded cornered table that is really solidly made (NO GLASS), or nothing at all. Remember to also keep an eye on any food and coffee that you place on your table as they can be a hazard of their own.
If your cupboards and drawers don't lock with a key then keep children out of cabinets and drawers by properly securing them with a variety of inexpensive child locks and latches. Try a variety of different locks throughout the home. Kids learn through repeated observation. By using a variety of different locks and latches that work in different ways, it becomes harder for young children to work out how to open them. Also, make sure you have the right lock or latch for each cupboard depending on the type of handle.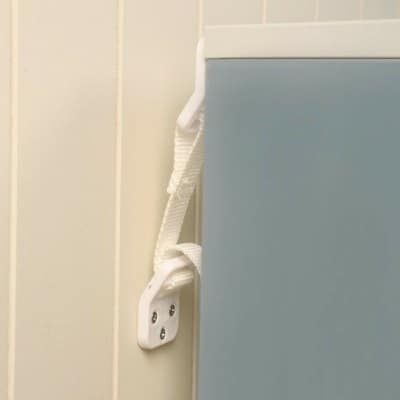 Also invest in blind cord wind-ups. They keep blind cords out of the reach of babies and toddlers in their cots and from older siblings in general. Over-long cords can lead to strangulation. But remember to keep cots and beds away from windows and window fittings whenever possible.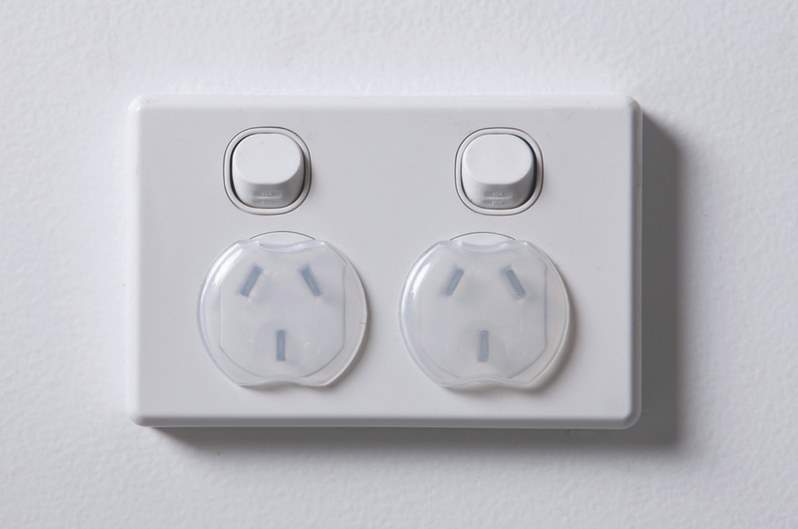 Block off power points with outlet plugs. Make sure you use corner cushions on all your sharp-edged counters and tables. Prevent doors slamming on little fingers by securing them using a door stop or under door gripper. Last but not least. secure your dishwasher at all times with a latch - dishwashers can be toxic even after the load is finished. Remember children or pets can touch this as they go about their day.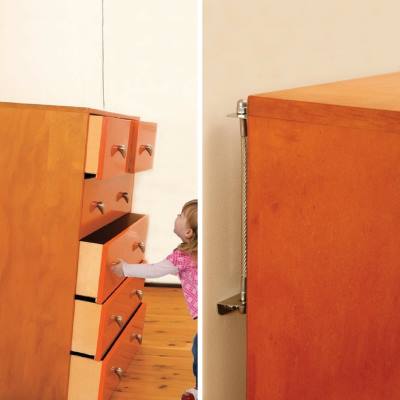 Secure heavy furniture and free-standing TVs with furniture straps or anchors. It's also important to install furniture straps or anchors properly. You need to follow the instructions and always secure them to a solid part of the furniture and a solid part of the wall.
Increasingly parents are choosing to raise their children in apartments to stay connected to work and and the urban lifestyle. Are there special considerations for childproofing apartments?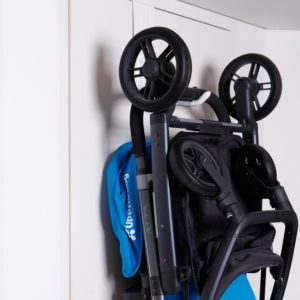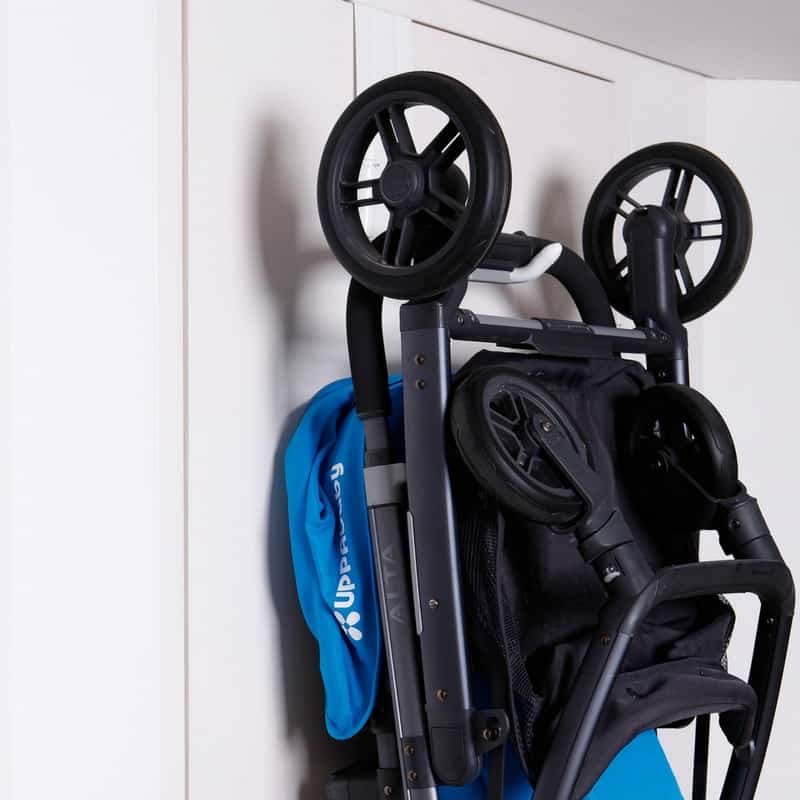 Childproofing smaller spaces throws up unique challenges but it all starts with good storage. By good storage I don't mean better aesthetics - although that is also a welcome benefit of good storage - but storage that allows for a safe space for small kids. Children can trip over toys, bikes and prams so it's important to stow them away when you're not using them. Store bikes and trikes on bike racks and also your strollers on StrollAways®s. This is new, clever and safer storage for your stroller. Use toy chains to store as well – not only does this make the room safer for your child but it also adds a design element to the room as you can hang them vertically or horizontally. If you have a balcony remember to move all furniture away from ledges as children use them to climb up and over.
*Where should parents go/who should they ask for information on keeping their child safe?
Check out the Kidsafe website for general safety information and of course visit the Dreambaby® website - www.dreambaby.com.au - for safety product suggestions and solutions.
More about Carolyn Ziegler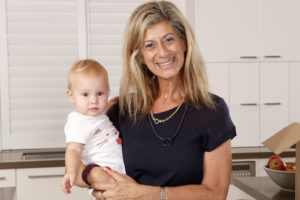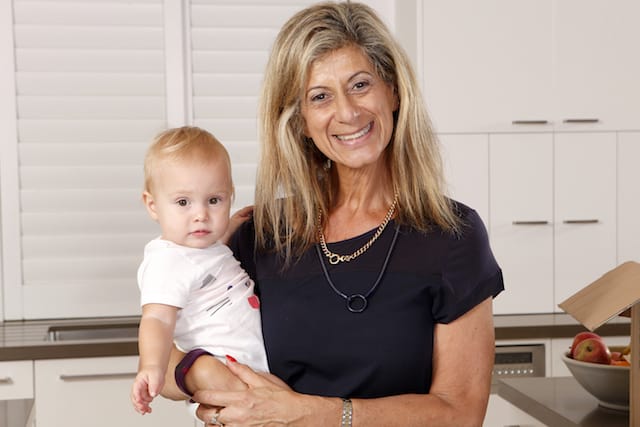 Carolyn Ziegler; Co-founder and Product Development Director of global child safety and care brand, Dreambaby® has been involved in child safety for 35 years. Carolyn's work has extended to various affiliations with other child safety organisations and initiatives, including the "Kids Can't Fly" campaign through Westmead Children's Hospital. She is also a big supporter of Kidsafe Australia - the Child Accident Prevention Foundation of Australia. These days, Carolyn's expertise is focused on product development, by proactively identifying and assessing risks posed to babies and young children and developing the solutions to deal with those dangers. Dreambaby® continues to develop and distribute safety products which are innovative, affordable and ever-evolving to suit today's changing needs.
WIN A

DREAMBABY

® PATENTED STROLLERBUDDY® STROLLAWAY® PACK .

If you're feeling overwhelmed by all of this Dreambaby have 3 fabulouse prize packs to giveaway valued at $$64.90 each.
Each pack includes:
THE NEW PATENTED STROLLERBUDDY® STROLLAWAY® is an ingenious space-saving storage solution that hangs neatly over doors to store and hang strollers when not in use. The StrollAway® is clever and safer storage for your stroller. In addition to helping you take up less floor space, it also means your stroller is much less of a tripping hazard, and less likely to trap little fingers. It fits over the top of standard doors. For narrower doors, a foam spacer is included. Extremely heavy duty, it can hold up to 22.5kg/50lbs easily and conveniently.RRP $39.95.

DREAMBABY

®'S BLIND CORD WIND-UPS to help keep blind cords out of the reach of babies and children though out the home. Over-long cords can lead to strangulation.

DREAMBABY

® TOY CHAIN – toys can be a tripping hazard so keep them in order by installing the

DREAMBABY

® TOY CHAIN RRP $14.95.
HOW TO ENTER
Comment below in 25 words of less why you want to win this prize. Australian Residents only. Entries close Sunday 24th September at 11.59pm.