Water play is always lots of fun. With that in mind, we set up a simple sensory water wonderland for our toy frogs and their wetland friends. Using a few natural resources, it only took minutes to set up our frog wetland small world.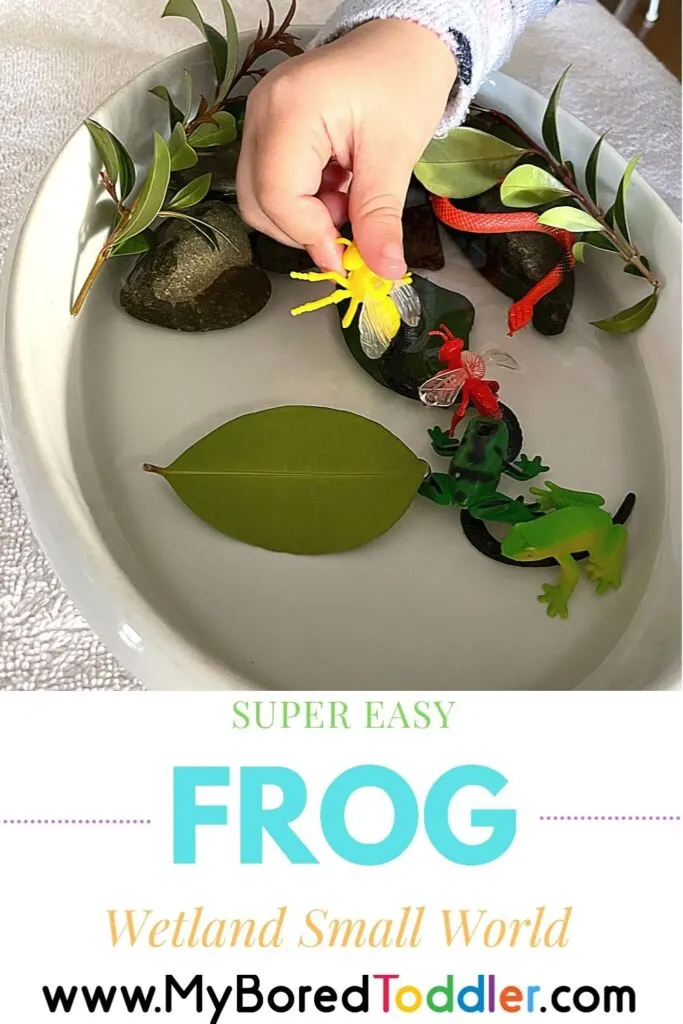 Frog Wetland Small World
Small world play offers so many different opportunities. Whether it be story-telling, sorting, or exploring the different sensory elements there is something to gain for everyone with a small world set up. To create this frog wetland small world set up, you don't need any fancy equipment or expensive toys. It's affordable, easy to set up, and can be left for your child to return to over and over again throughout the day.
What you need to make Frog Wetland Small World:
Play tray (we used a baking dish)
Rocks and pebbles
Water
Leaves and sprigs of leaves
Wetland toy figurines (this set is great!)
Towel (optional)
When setting up this activity, I planned to double it up with some pattern exploration too. With this in mind, I kept the toys in groups of two, along with the single leaves. We teamed up our frogs with a couple of flies and then a couple of snakes. These are some creatures that we have seen at a local wetland area near our house. Have you got a local wetland area you could visit to expand on this activity?
If you want to match a book to your activity The Little Green Frog is a great lift the flap board book that goes perfect with this activity. You can get it HERE on Amazon.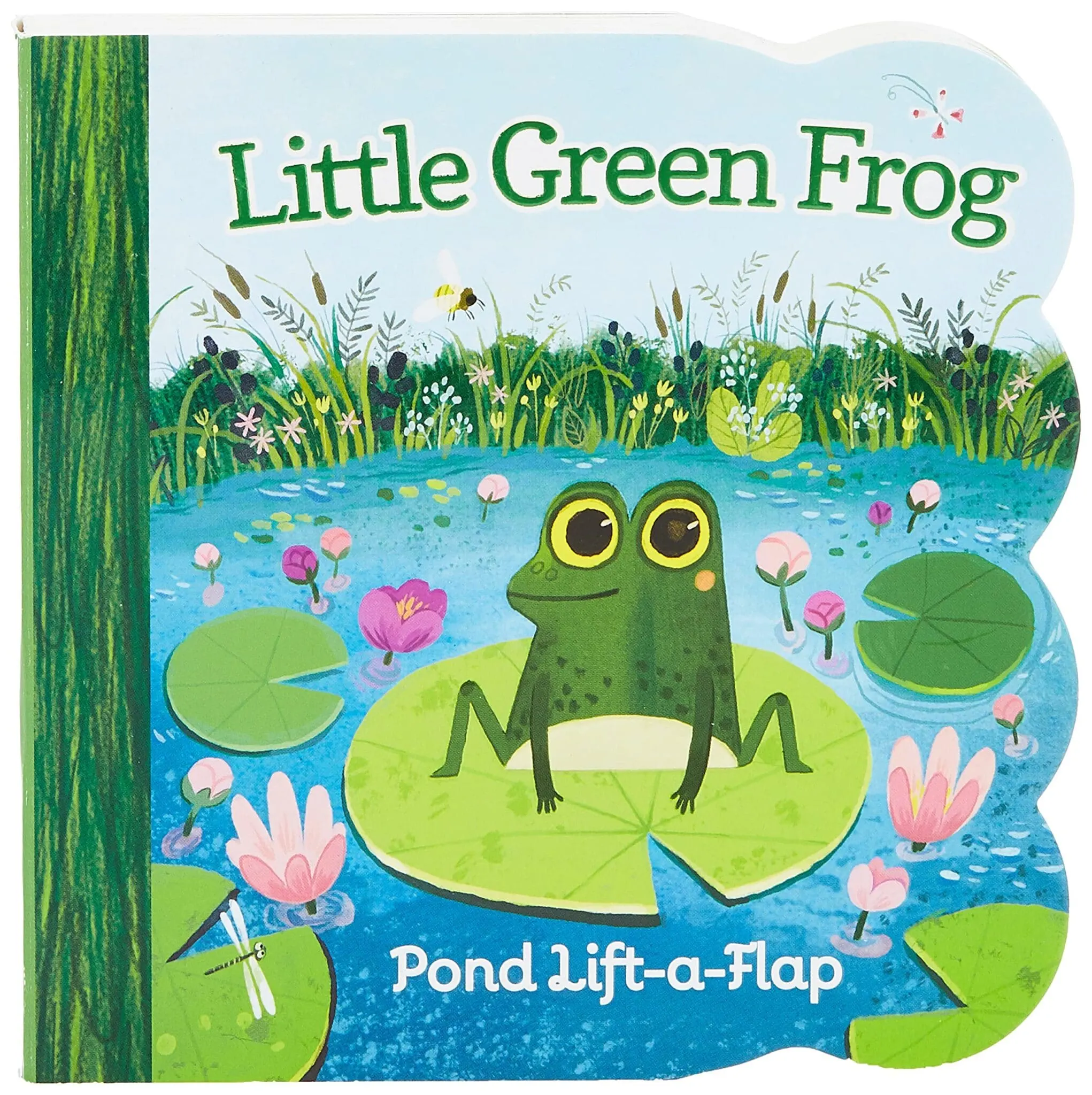 How to set up your Frog Wetland Small World Activity:
Small worlds are so effective and need not be complicated to set up at all!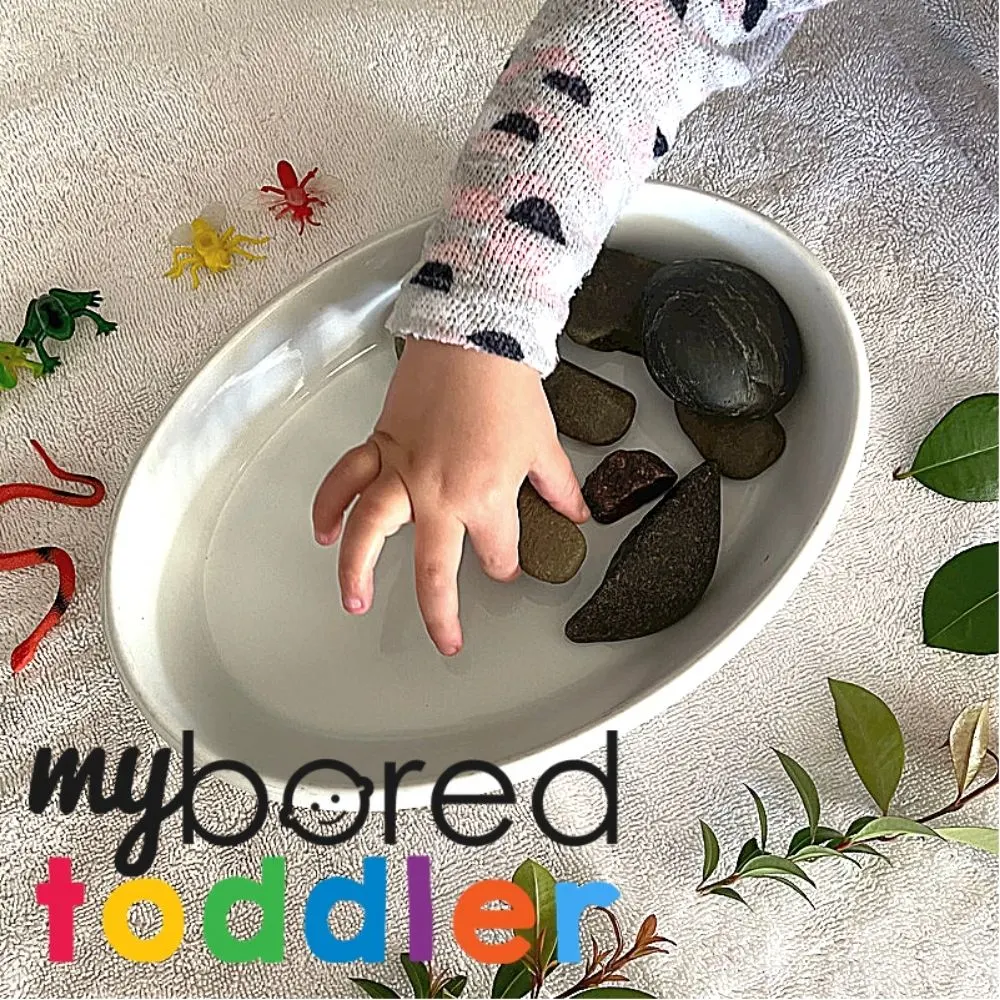 Place your play tray on the towel to soak up spilled water during play.
Place your rocks and pebbles on one side of your play tray.
Add your water before adding leaves and sprigs of nature.
Add your animal figurines and you are ready to play!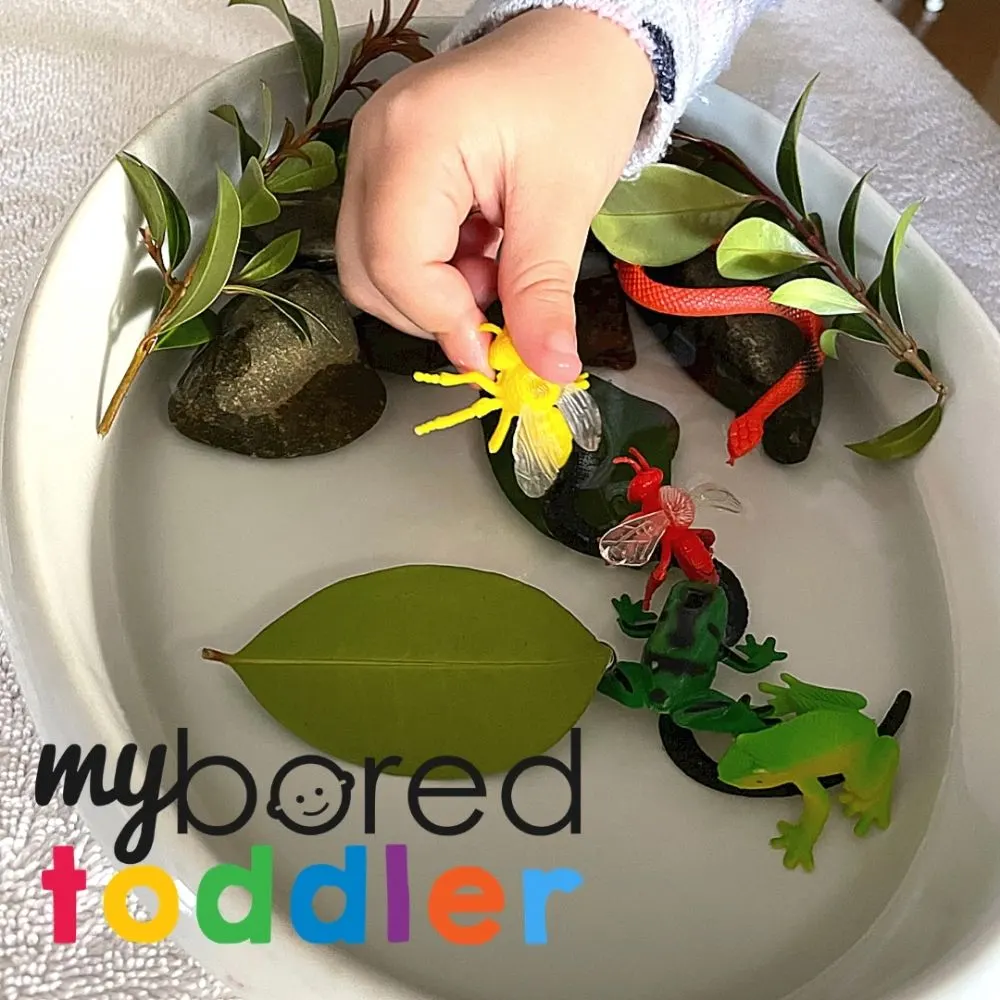 In this instance, we started off taking turns building a story using the toys as characters in the watery setting. We loosely toyed with the concept of the food chain and made-up stories before I stepped back to observe Miss 3 play independently after I mentioned making patterns.
With the seed planted in her mind, I stood back and watched her explore all sorts of patterns. She used each of the elements to make two-and three-piece sequences. She was so proud to create her patterns!
Small world play really is an activity loaded with opportunities for real open-ended or structured play. This frog wetland small world really did open conversations and present plenty of play-based learning. Easy to set up and super engaging. It's a winner!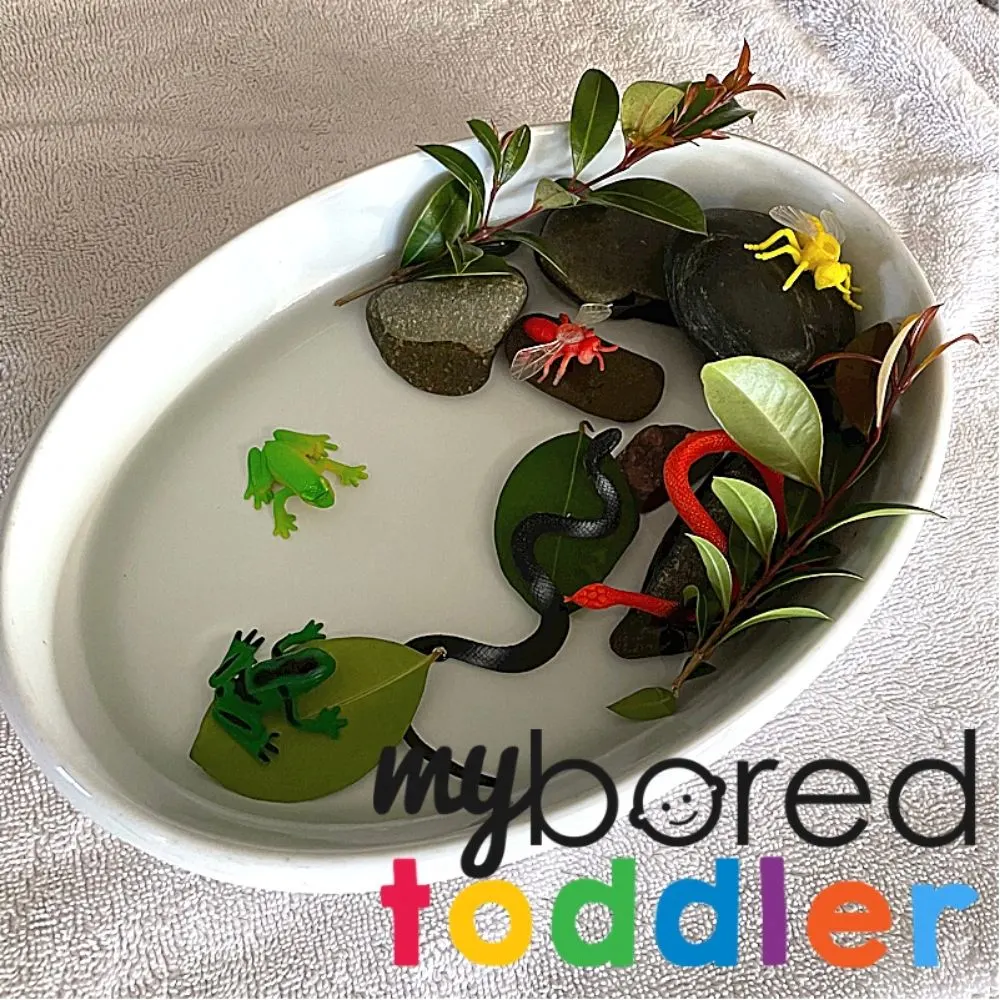 For more fun toddler activity ideas why not join our Facebook Group or follow us on Instagram – follow @myboredtoddler and use #myboredtoddler.
SOME MORE FUN TODDLER ACTIVITY IDEAS YOU MIGHT ENJOY ARE: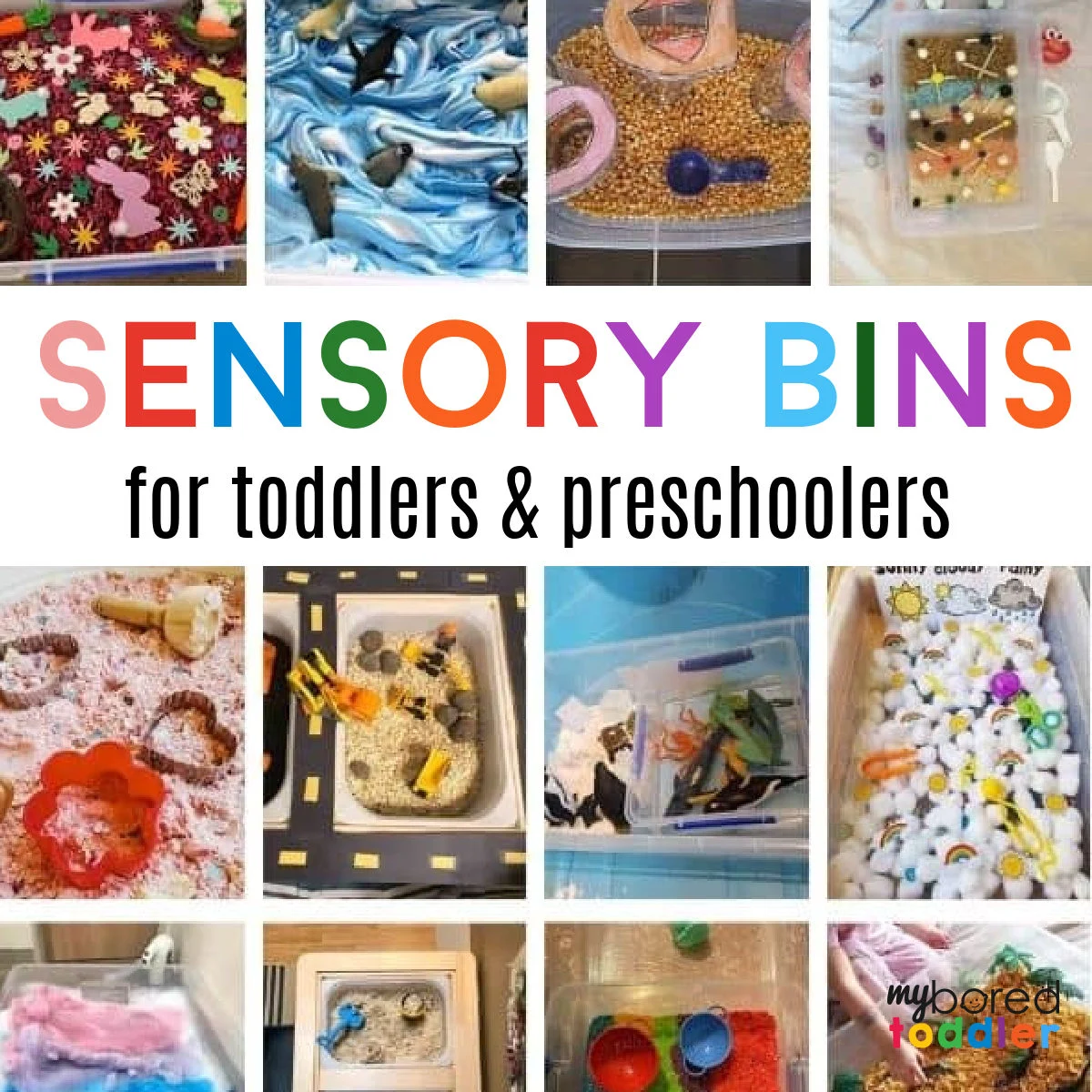 About the Author
Dani is a busy stay-at-home Mum of 3 and an early childhood teacher in training who is passionate about play-based learning throughout early childhood. For educational play ideas that you can do at home and parenting tips visit Play Inspired Mum Check her out on Instagram andFacebook