Are you looking for recommendations on outdoor toys for toddlers? We've got you covered with all the BEST toddler outdoor toys.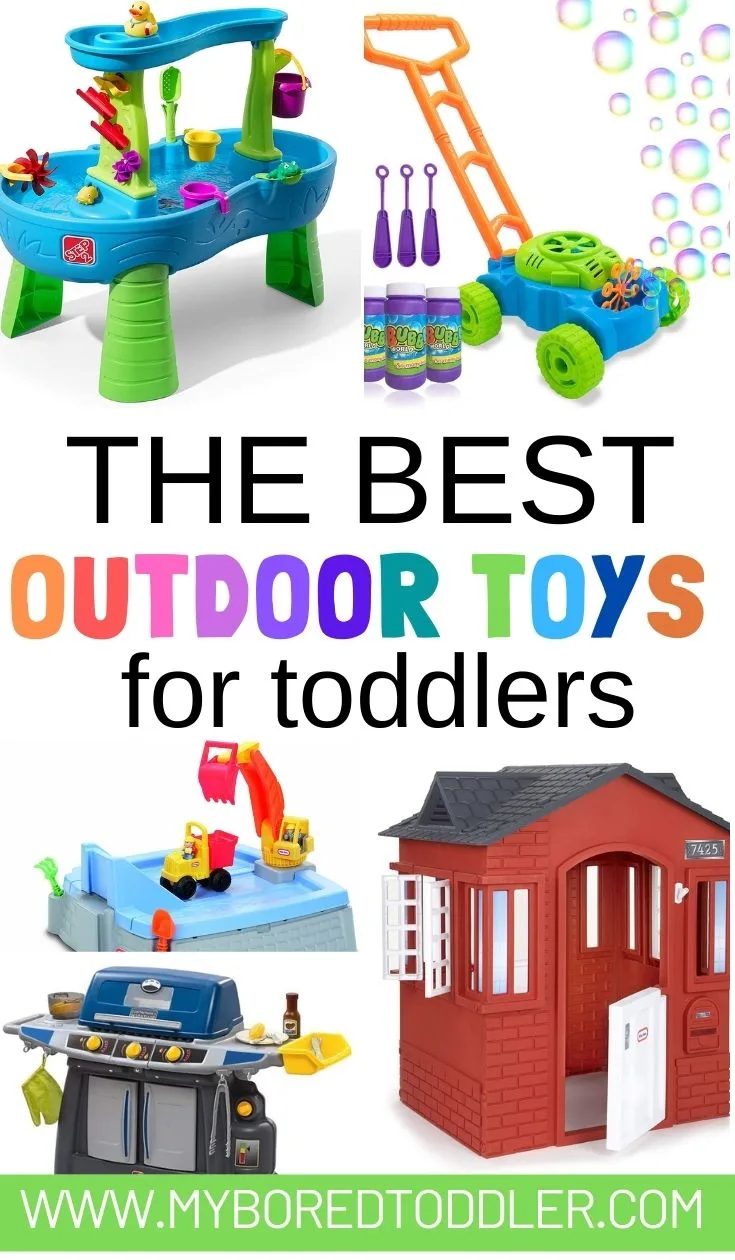 The BEST outdoor toys for toddlers
Our Facebook group is always discussing toys and gift ideas - especially for Christmas and Birthdays so we've put together all of the best recommendations for you all in one place.
Now I KNOW from our Facebook Group discussions that Amazon gift lists are what you are requesting the most.
If you're an Amazon shopper you can shop direct from Amazon with my Outdoor Toys for Toddlers List HERE
My first tip is to sign up for an Amazon Holiday Gift List - it's FREE to sign up HERE
My favorite feature of this is that not only can you include lists for different family members, you can share it with relatives and when they purchase the item is gets ticked off your list - but you don't know who has purchased it. What a great way to ensure no one doubles up! These can be used for Christmas or birthdays.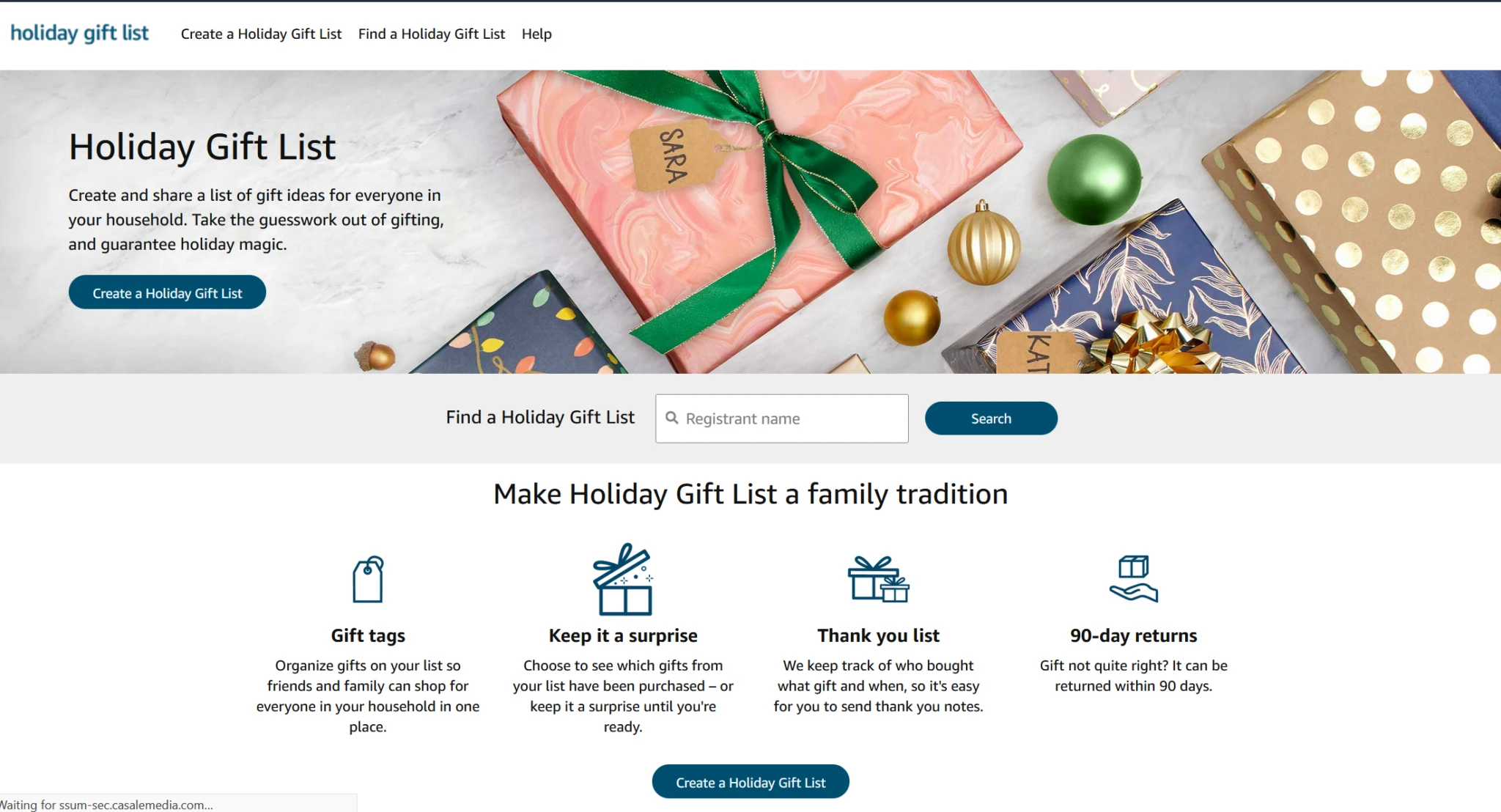 Ok let's get into it with our recommendations.
Outdoor Toys for Toddlers
I love a good sand pit - it's great for sensory and pretend play and is a great toy that there's no doubt toddler love ... BUT ... as a parent I wasn't a huge fan of a big sand pit in my back yard for a few reasons. One is that I don't have a huge amount of space, but also because it's really hard to keep them clean.
If you have pets or you're area is prone to lots of rain your sandpit can easily become a mess that you want to avoid. For that reason I LOVE smaller sand pits like this one.
The main feature I adore with this Little Tikes Big Digger Sandbox is that it has a lid. It so much easier to put the lid on than it is to try to dry out the sand - trust me!
This sand box also allows you to attache the lid to the side of the sand box when you are playing and make a ramp and an extended play area.
You can find this sand box on Amazon HERE. Don't forget to get some play sand too - you can find that HERE on Amazon.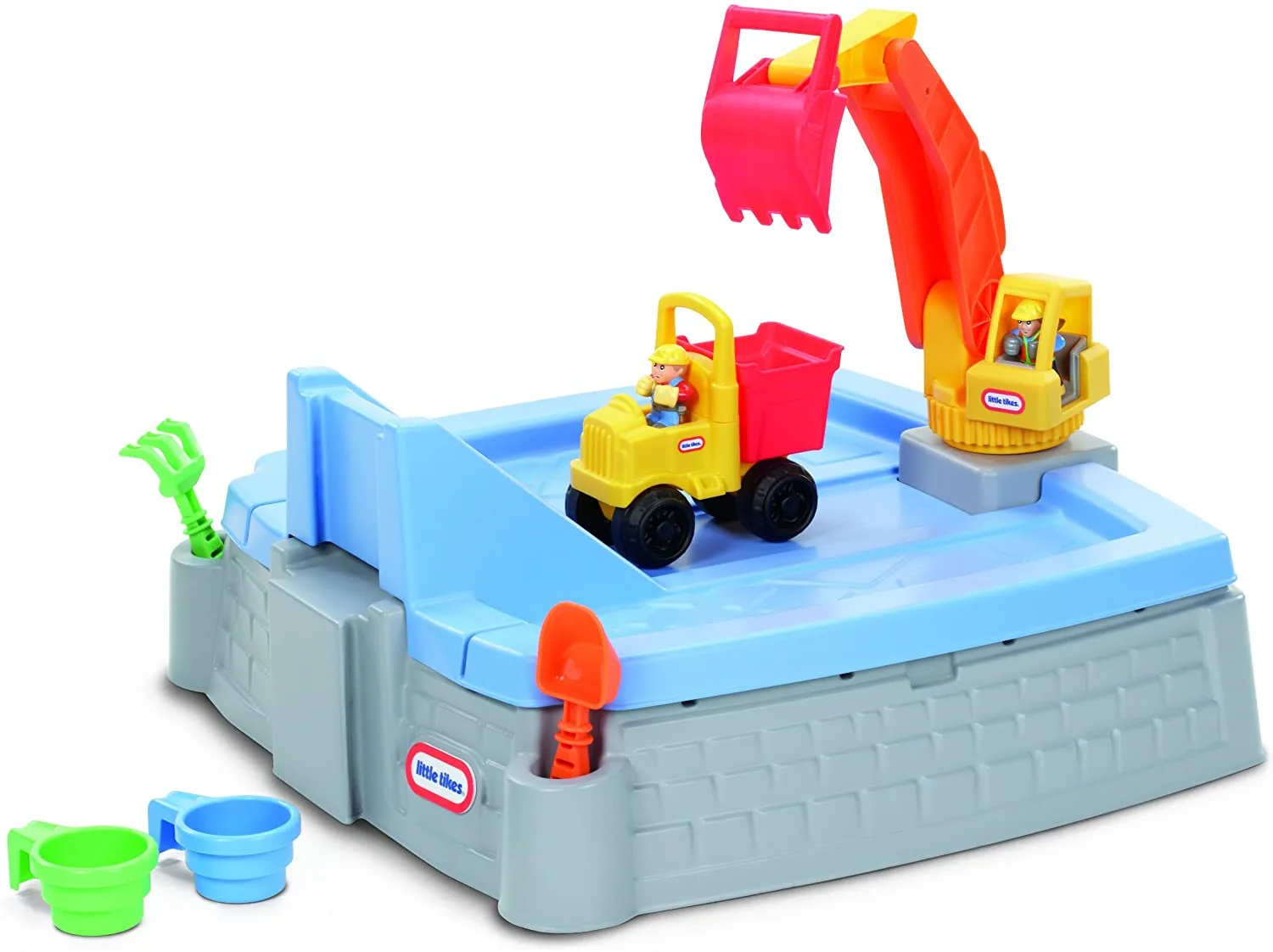 There's no point getting a sand box if you have not toys to use in it! I LOVE a set like this as we use it ALL. THE. TIME. When we're not using this sand kit in our sand box, it will be used in our sensory bins, our water play and is always in our car so we can use it at the beach. A very versatile and inexpensive toddler toy that makes a great Christmas or Birthday present. You can buy this set HERE on Amazon.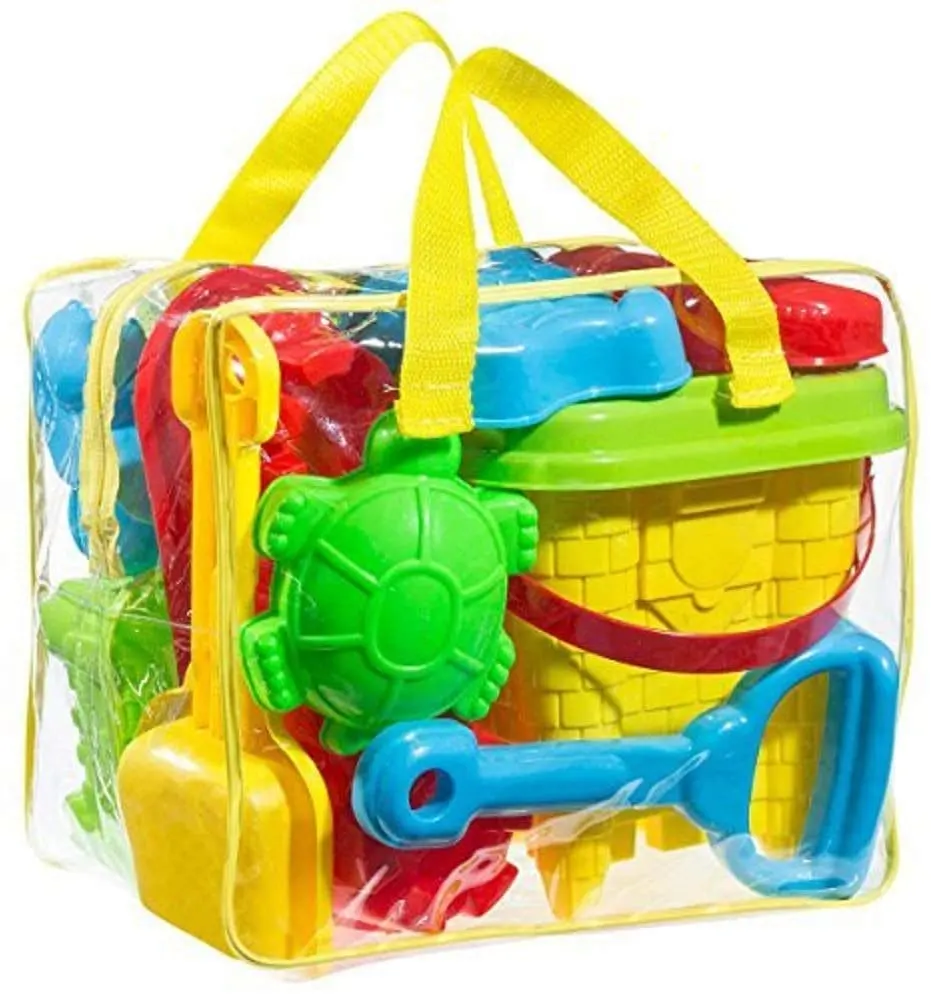 An outdoor table gets so much use when you have toddlers. We used ours all the time for crafts and activities as well as using it for a nice place to enjoy our morning tea or lunch. I really love the Step2 picnic table as it's plastic (a lot more durable in the weather than some of the wooden ones) and it comes with an umbrella for shade (I live where it's hot so this was a must have in Summer). You can get the Step2 Picnic Table HERE on Amazon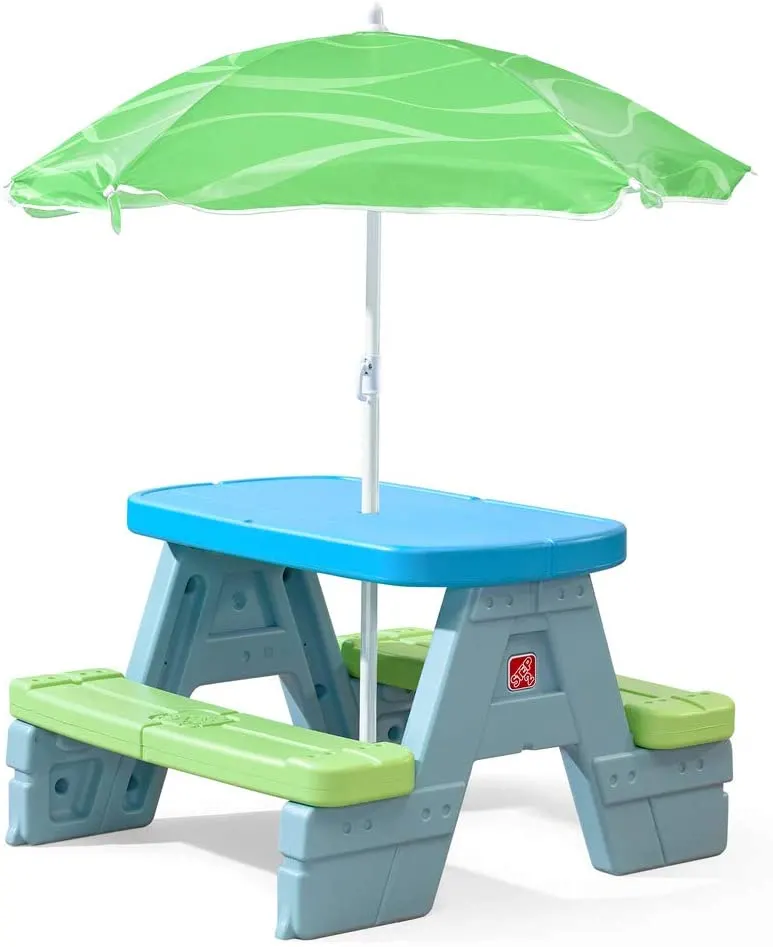 I'll admit that this basketball set is also great indoors if you have a big enough space, but with my tiny house we had ours set up outside. It's a really fun activity idea the encourages the important gross motor skills of throwing and catching. It comes with the balls as well and is a relatively low priced outdoor toy for toddlers that you'll get a lot of play out of. You can buy this Little Tikes Basketball Set HERE on Amazon.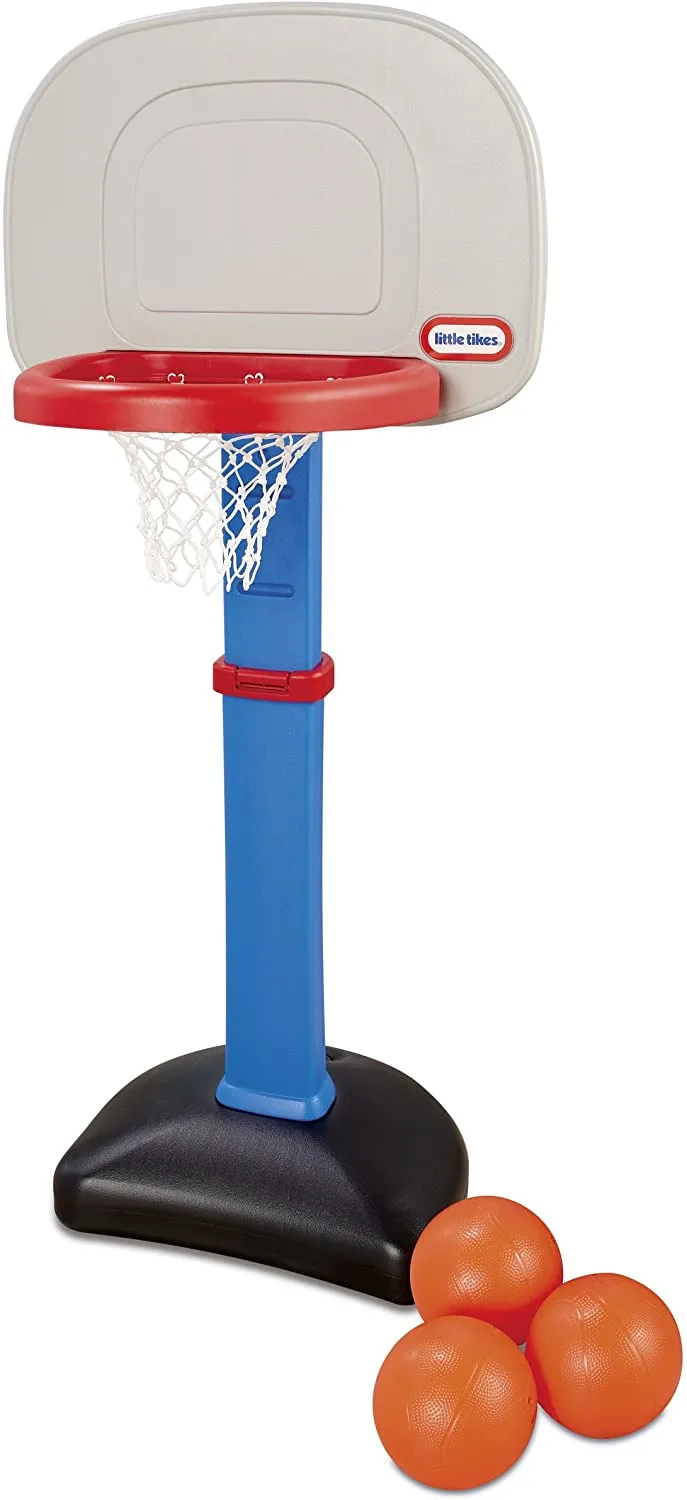 If you're a regular on this website then you'll know I LOVE Water play (see some fun toddler water play ideas HERE). While I am a fan of the basic water play tables, one like this makes an impressive toddler Christmas or birthday gift idea. This is a low water table which means that they can easily reach the bottom part - and it comes with the buckets and scoops too! Get this Step2 Rain Showers Splash Pond Water Table HERE.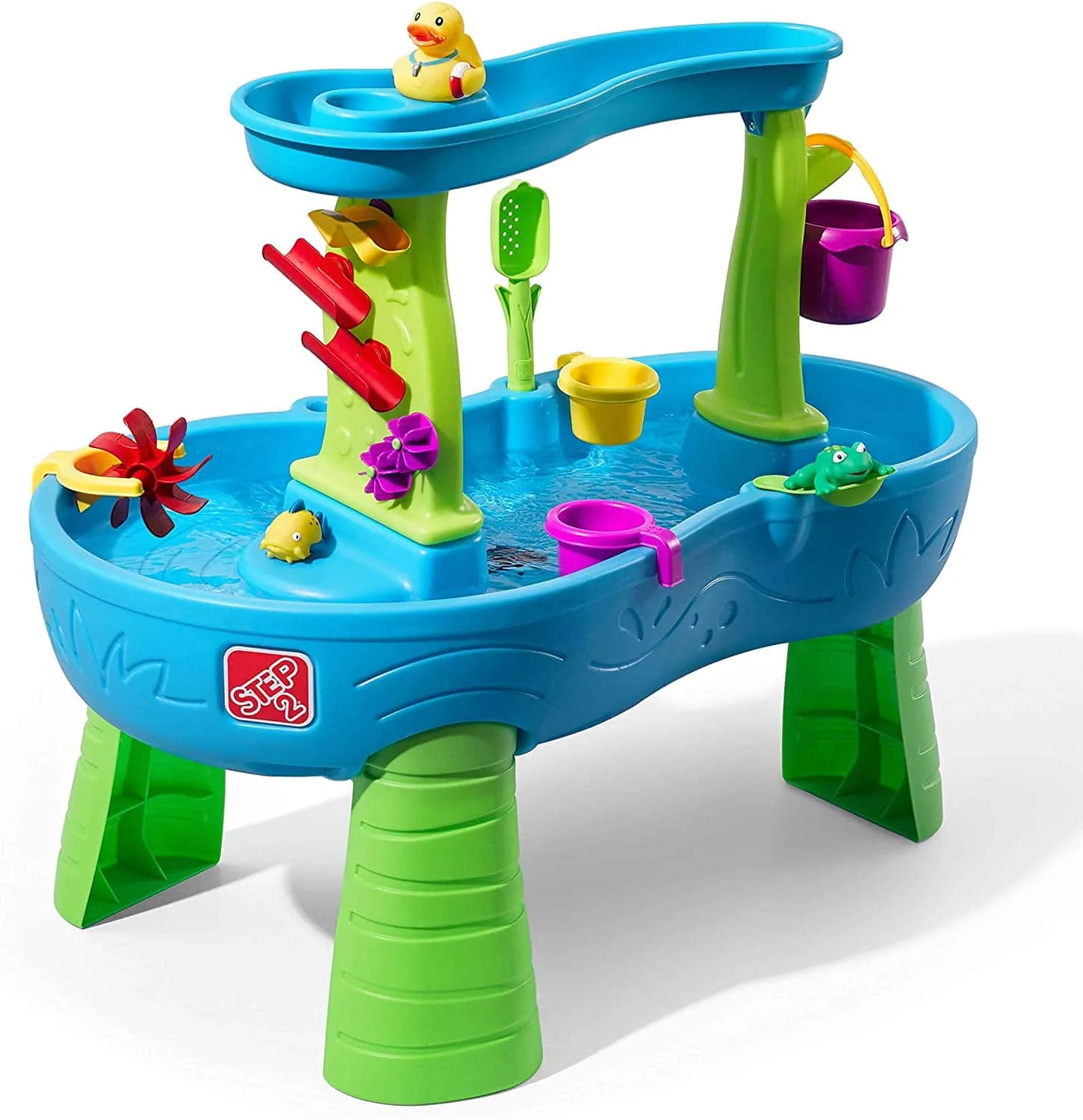 If you've ever spend time blowing bubbles from one of those cheap bubble wands while your toddler yells 'More, More' then you will probably love this bubble machine more than they will. It automatically blows so many bubbles and is a great way to keep a toddler entertained outdoors. You do want to use these mainly outdoors as the bubbles make tiles inside very slippery. I've tried some of the cheaper bubble machines and they weren't great so I do recommend getting a quality brand. I really like this Kidzlane Bubble Machine and you can get it HERE on Amazon.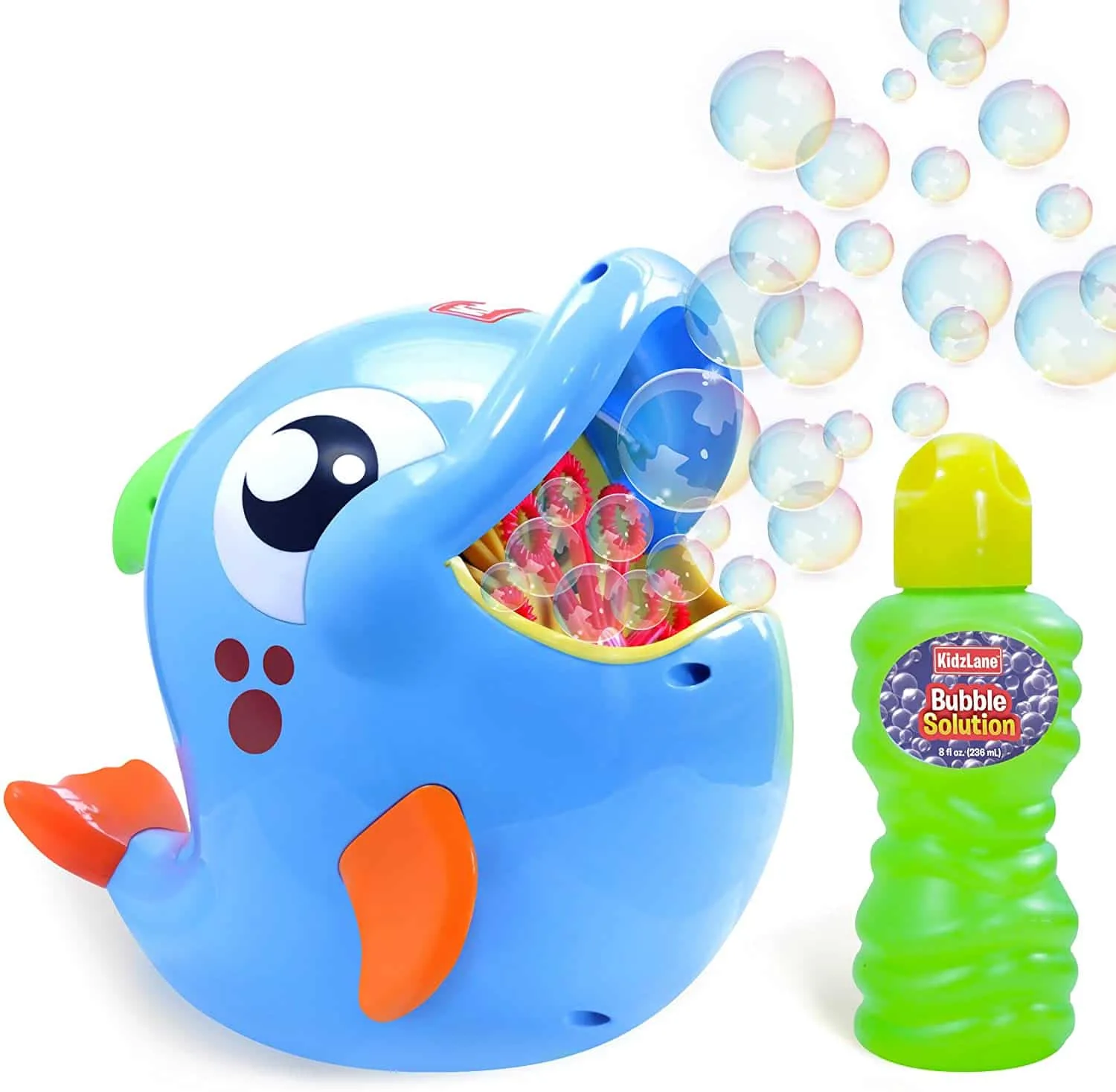 While we're on the topic of bubbles this bubble mower is another of my favorite outdoor toddler toys! This is perfect for the 1-2 year age group as they are at the developmental stage where they really want to push things around. This is perfect - it blows bubbles whenever they are pushing it - so much fun! You can get this bubble mower HERE on Amazon.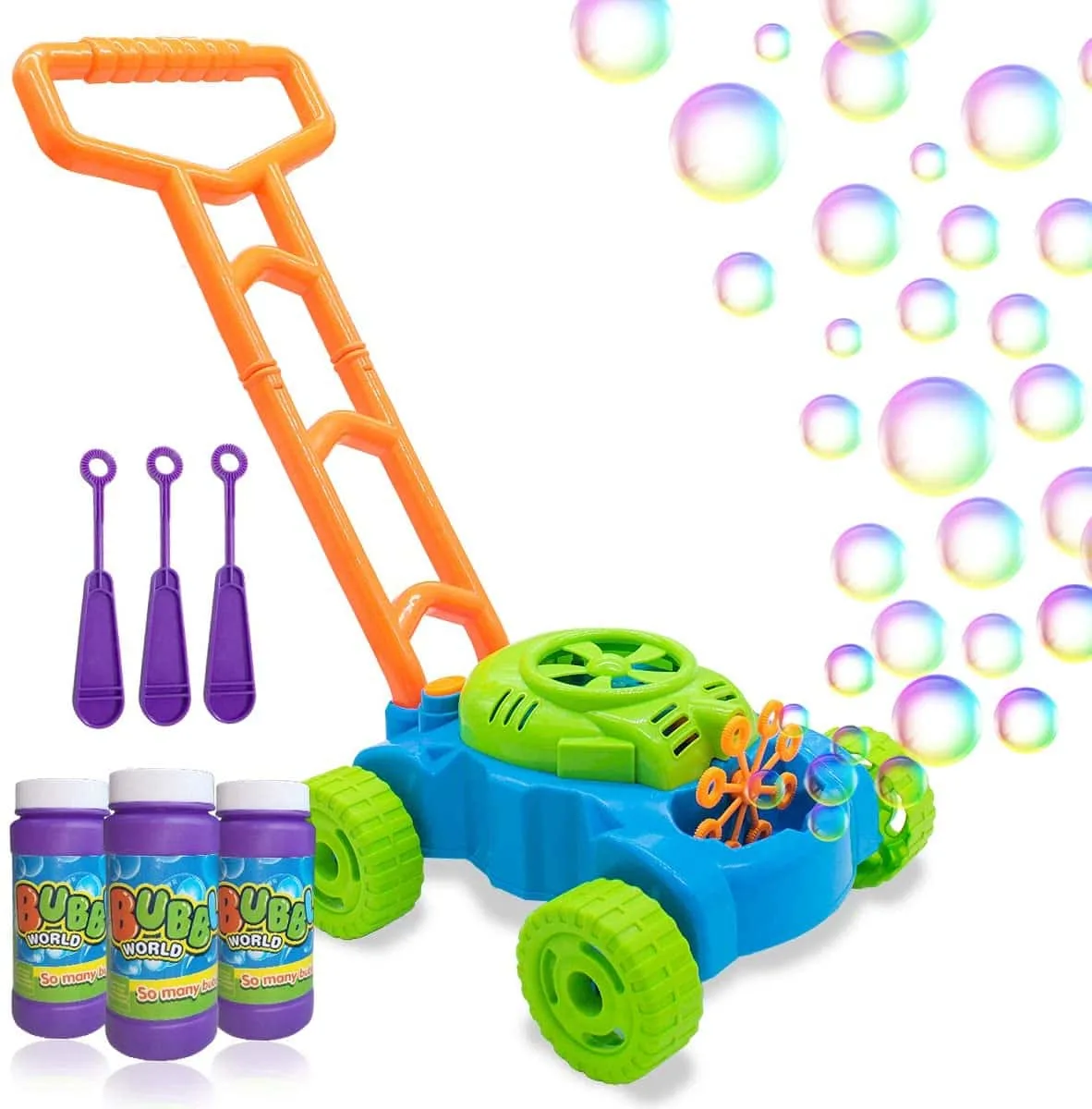 I've been a fan of the Cozy Coupe range for a long time and you'll see one of these in most early learning centers or playgroups. There are so many different versions now and this ice cream truck (currently on sale too) is a really fun one. You can get this HERE on Amazon.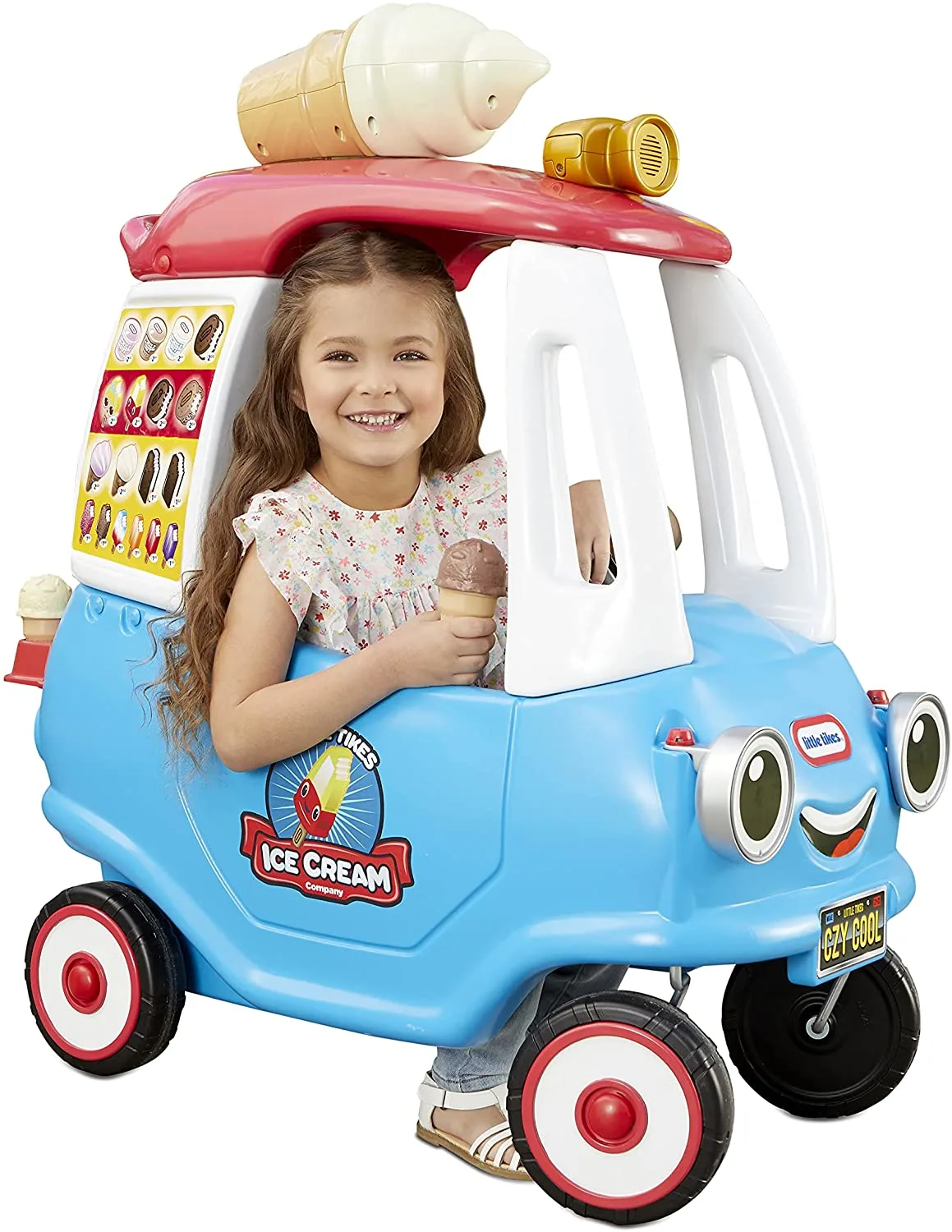 A balance bike is a great first bike for toddlers. Without the pedals, it makes it a LOT easier for toddler to move around (they walk it around while sitting down). These are great as they are quite small (you can fit in the car and take it to the part) and are a good transition to a trike. You can get this one (it comes in a range of colors) HERE on Amazon.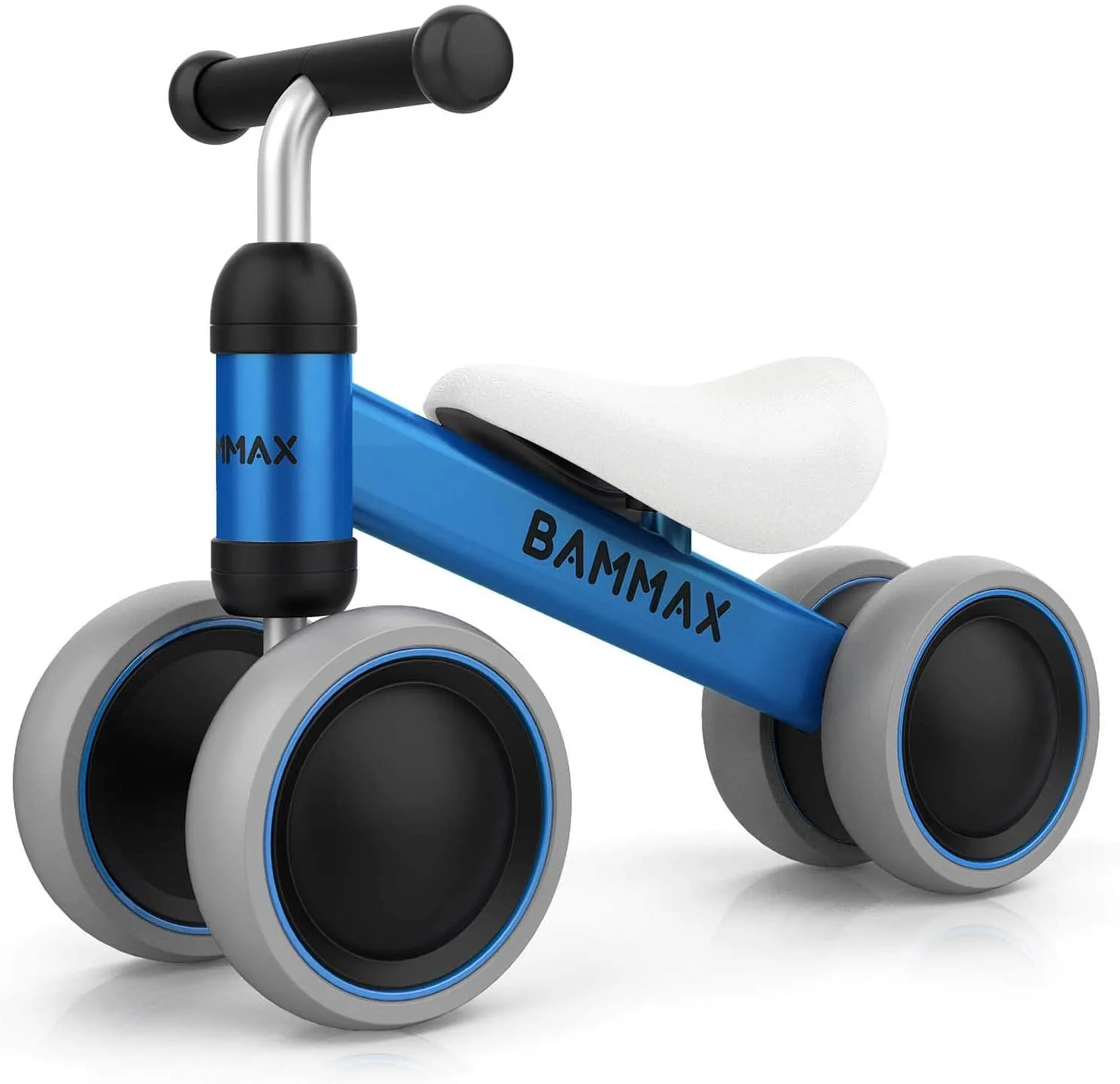 Little Tikes Perfect Fit 4 in 1 Trike
This is another great bike/trike but a bit more complex than the balance bike. The reason these are so popular is that they grow with your child. You start with them sitting (strapped in) in the seat without pedals and you push it along and slowly work though until they are using it unassisted as a trike. You can read more and purchase this one HERE on Amazon.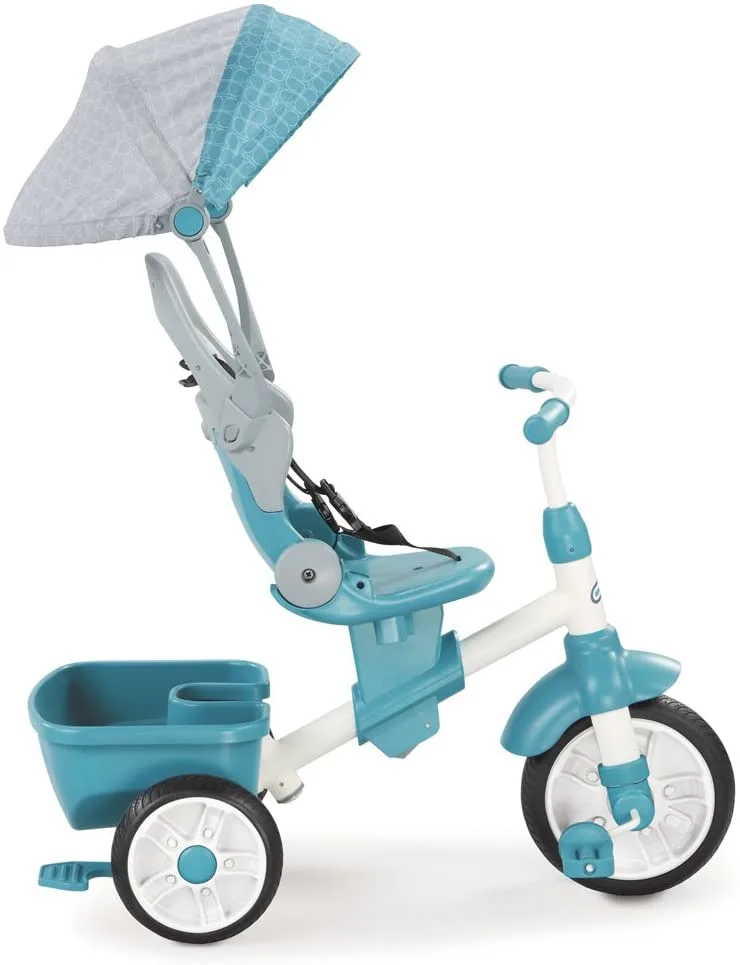 A great way to get toddlers outdoors is with gardening. This fun set makes gardening SO much fun - they can wear the apron and glove, store their tools in their bag and actually use the set to do some real gardening. I'm yet to meet a toddler that doesn't love watering plants over and over and over again! Get this set HERE on Amazon.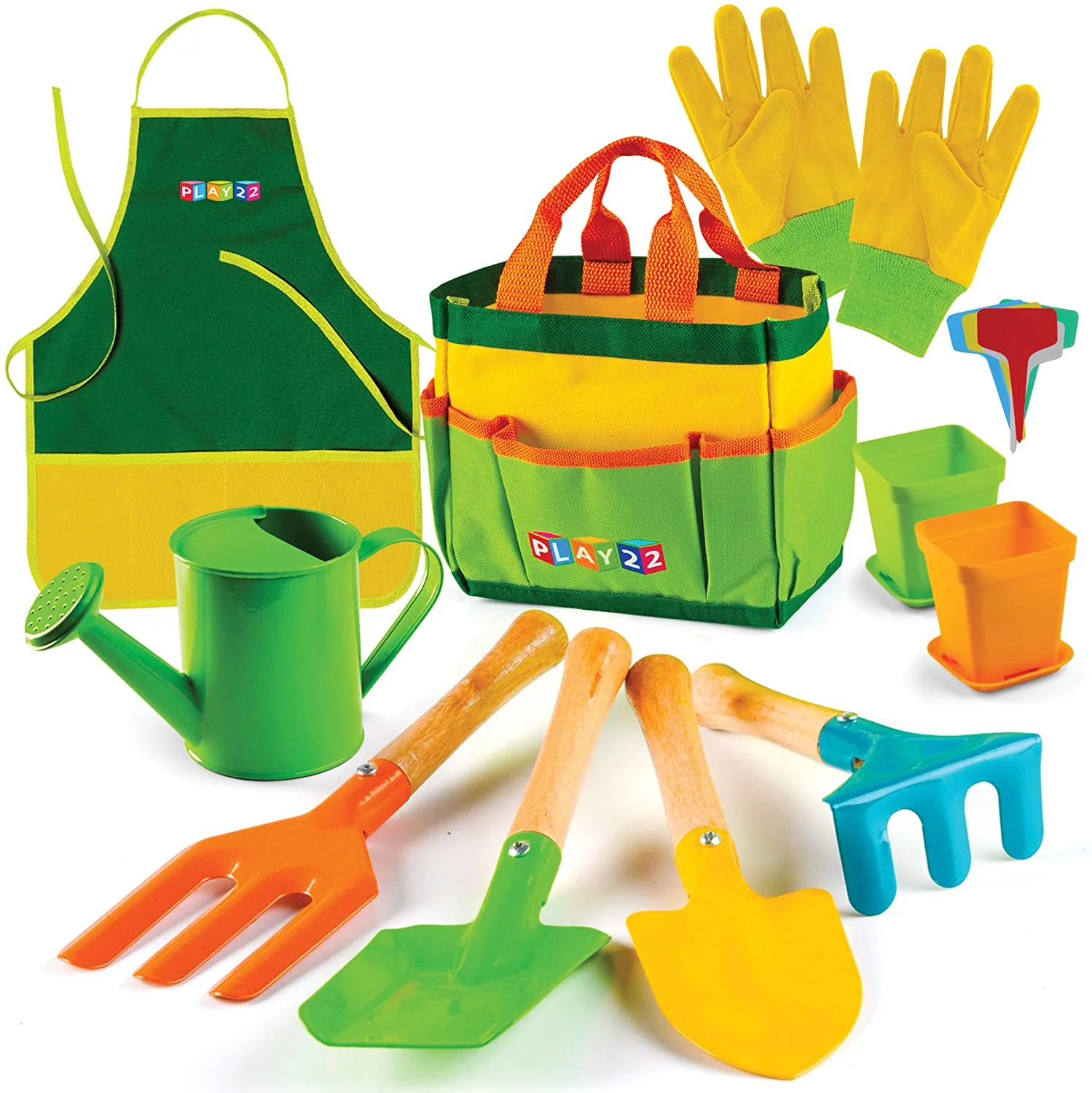 I really love pretend play toys and if you have a pretend play kitchen you'll know that's always popular. Don't forget about the pretend play BBQ grill as well! We had one of these outdoors and it got used all the time - especially when Daddy was using his BBQ too! This set comes with the accessories you see in the picture, and makes a 'sizzle' noise too! You can get this Sizzle & Smoke BBQ Grill HERE on Amazon.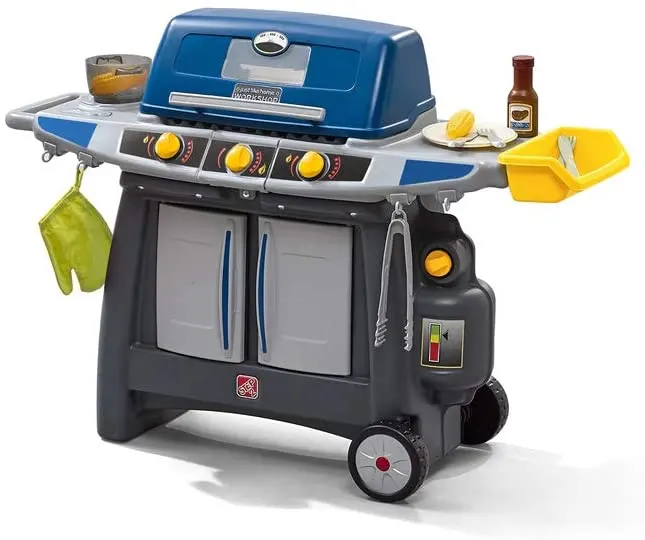 If you have the space outdoors this 4 in 1 toddler climber and swing set is perfect for the toddler age group. It's not too large making the setup quite easy, it's very sturdy and provides a range of different activities. I do know that some people have set theirs up inside too (we used ours outside). You can find out more and purchase this set HERE on Amazon.

A little slide like this one is great for the younger toddlers - especially if you don't have the room or the budget for a large play set. I lived close to a park so wasn't super keen on a big playset for our house, but this one was perfect. It's small enough that you can even bring it indoors if you need to burn off energy in wet weather. You can get the Little Tikes First Toddler Slide HERE on Amazon.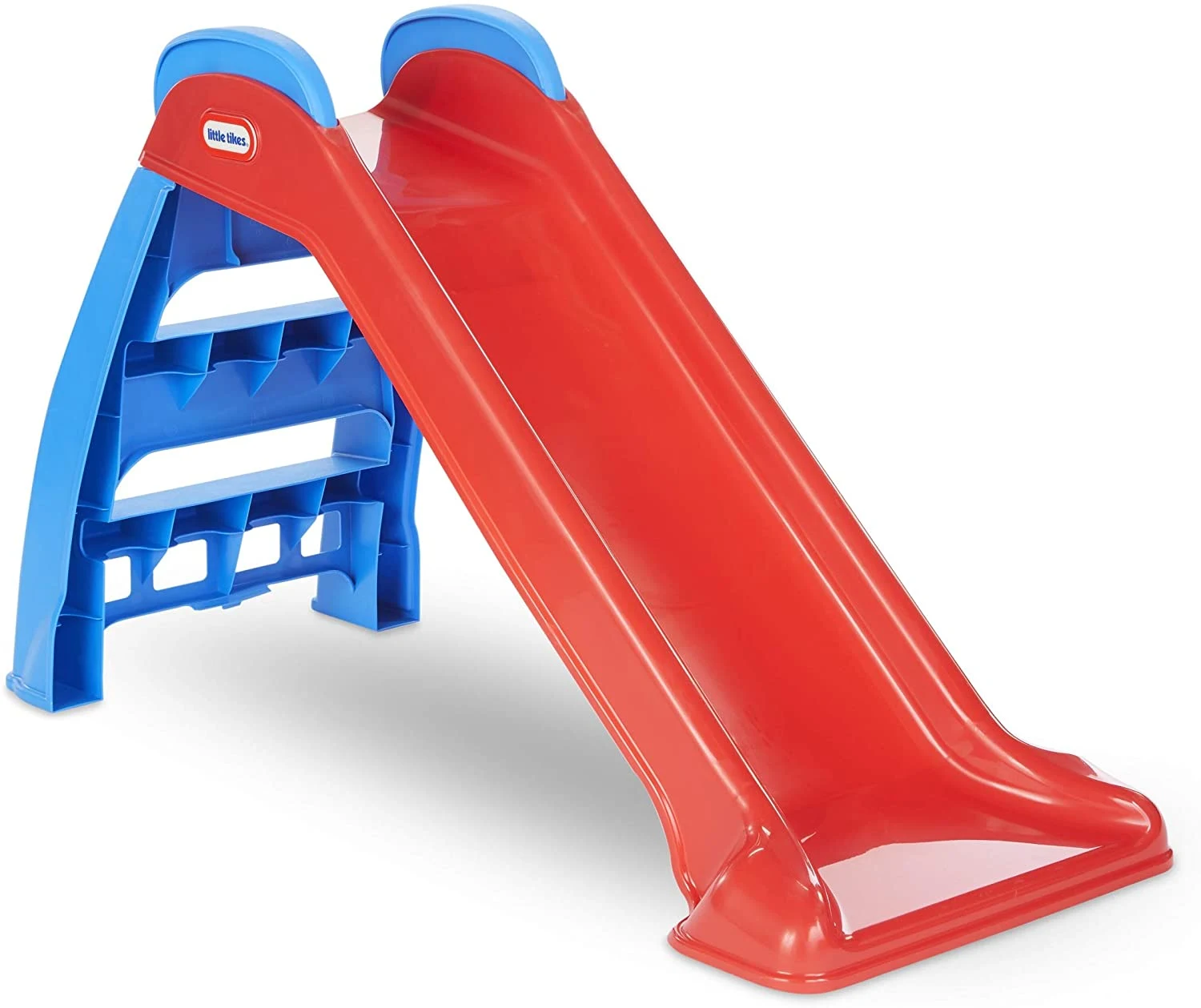 Little Tikes Cape Cottage House
A cubby house is a perfect outdoor toddler toy - it provides hours of fun, encourages pretend play and can be used as so many different things. It can be a house, a school, a cafe, a restaurant etc - it's only limited by your child's imagination. There are lots of great cubby house options and it does depend on how much you want to spend but I really like this cottage house. It has working windows, doors and shutters and even a flag holder! The fact that is made of durable plastic means that you can easily hose it down when it gets a bit dirty. This Little Tikes Cape Cottage House is available to buy HERE on Amazon.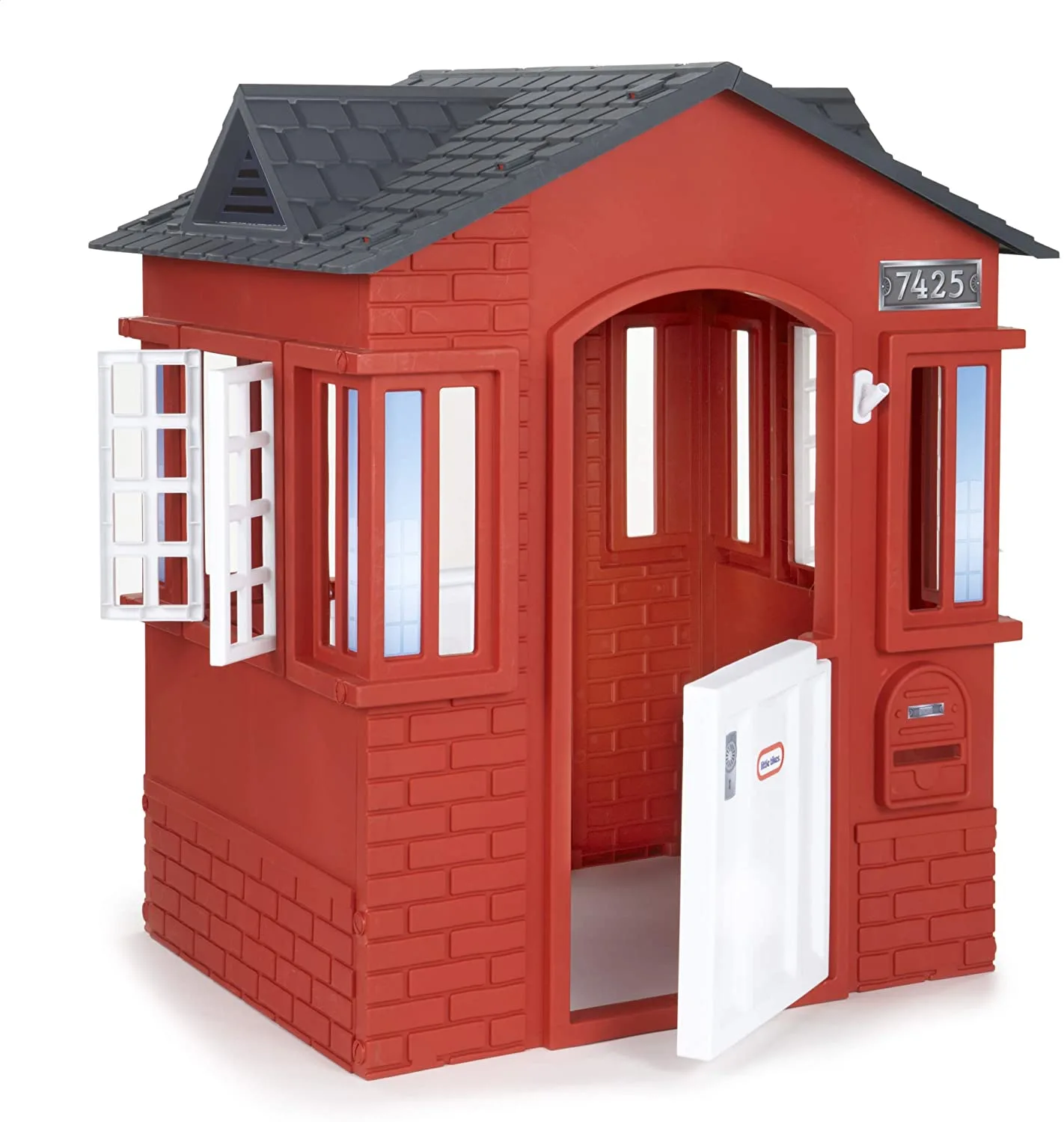 I hope you found this list of the best outdoor toys for toddlers helpful. Remember that you can shop all of my toddler gift ideas recommendation direct from Amazon HERE.
I recommend checking out THIS LIST of the best DAILY toddler bargains (yes, we update it daily with best deals).