Our fizzing Easter Sensory bin for toddlers was SO MUCH FUN! I really think your toddler (and older kids too) will enjoy this Easter activity idea.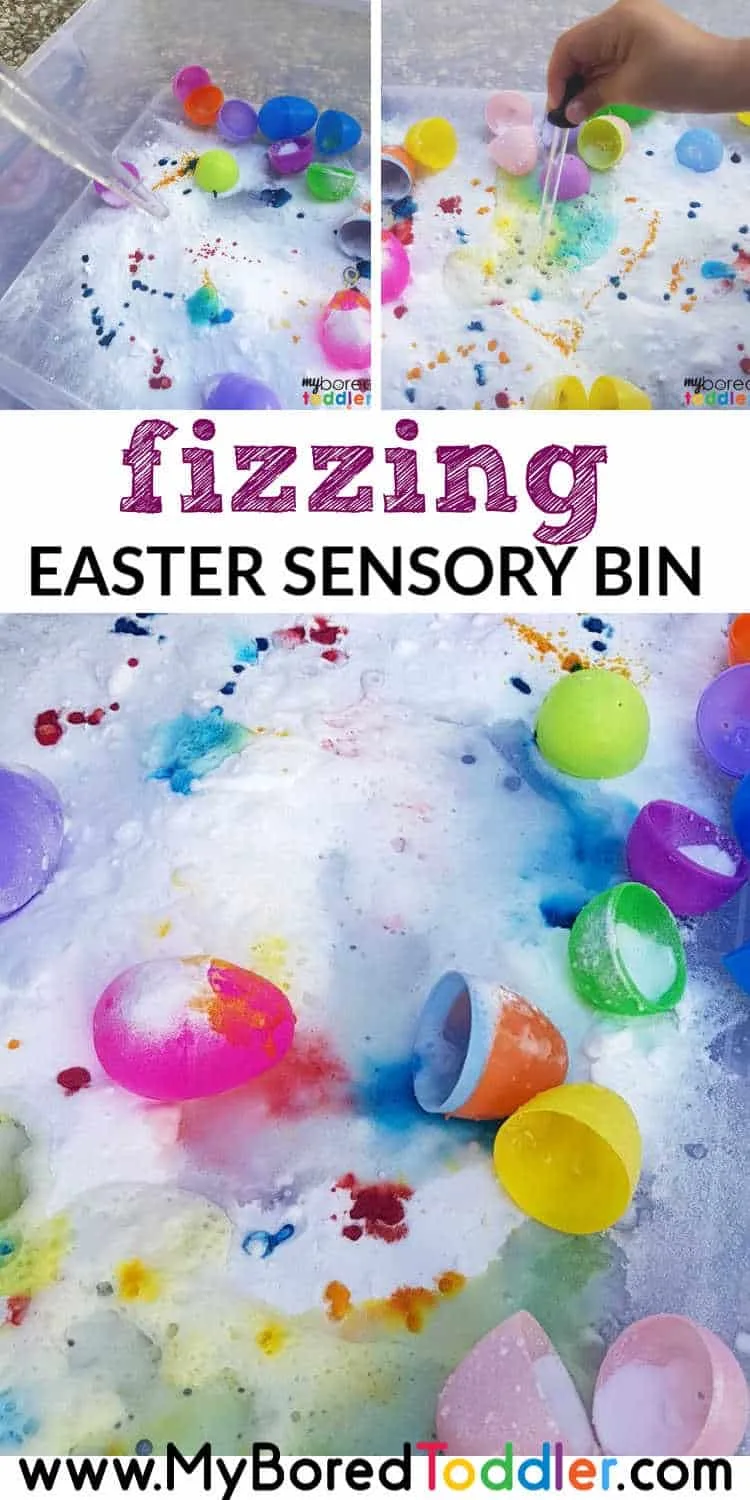 Fizzing Easter Sensory Bin for Toddlers
Fizzing sensory bins are always fun. We did a normal fizzing sensory bin last year and then another fizzing sensory bin for Halloween. It seemed right to also make one for Easter. When I got out the baking soda my kids got very excited as they love the 'fizz' of this activity.
This is the final activity in our Easter Craft & Activity challenge and I hope you've all enjoyed it! As always we would love to see a picture of your activity in action. Share it in our Facebook group or on Instagram - use #myboredtoddler and tag @myboredtoddler .
What you need for a fizzing Easter sensory bin
Plastic Container
Baking Soda/powder
White vinegar
Turkey baster or medicine droppers
Food colors
Plastic Easter Eggs
Small plastic container (for the vinegar)
How to set up your fizzing Easter sensory bin
Add your baking soda and Easter eggs to the plastic container.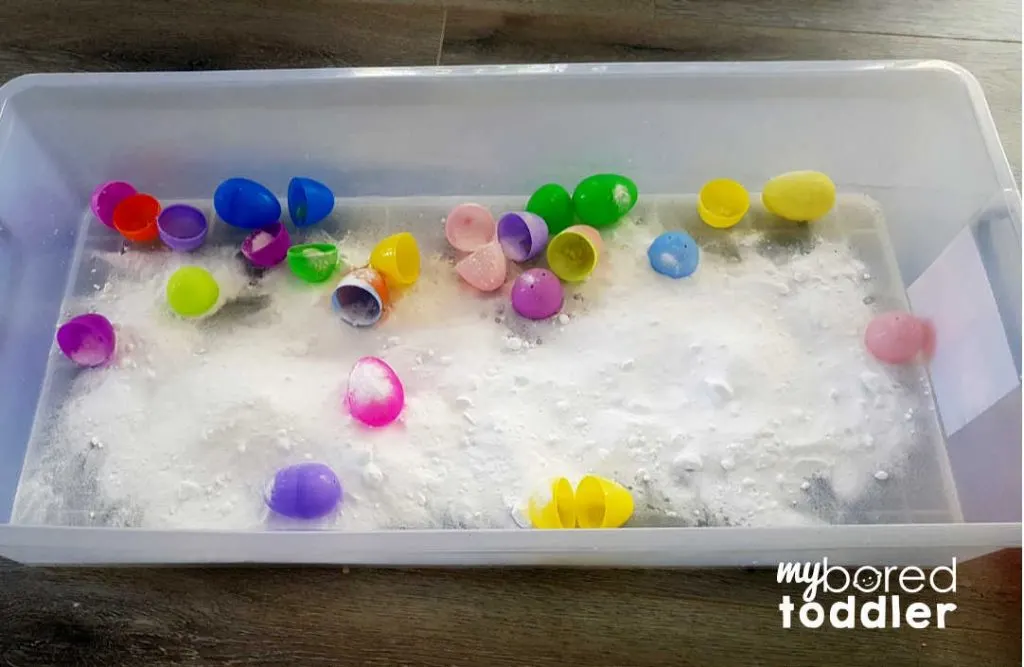 Drop the food coloring around in random locations in the box (I recommend the adult does this part). We used yellow, red and blue but you can use any colors you like.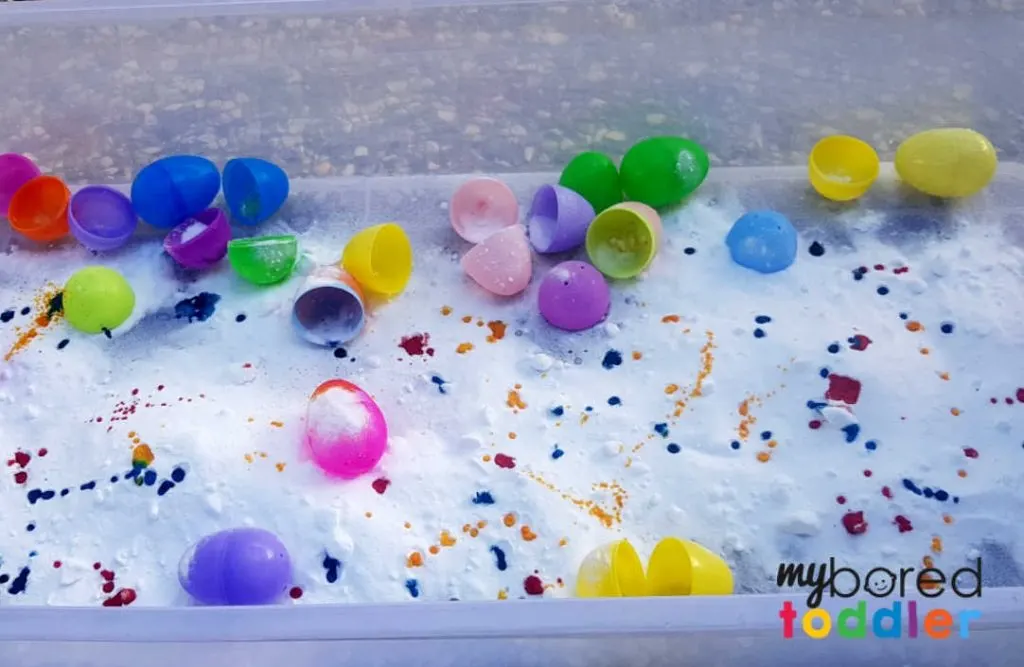 Fill up a smaller container with white vinegar and add the droppers/turkey baster.
Let your kids go! Show them how to use the droppers to pick up the vinegar and drop it onto the baking soda. They'll love seeing the reaction it makes!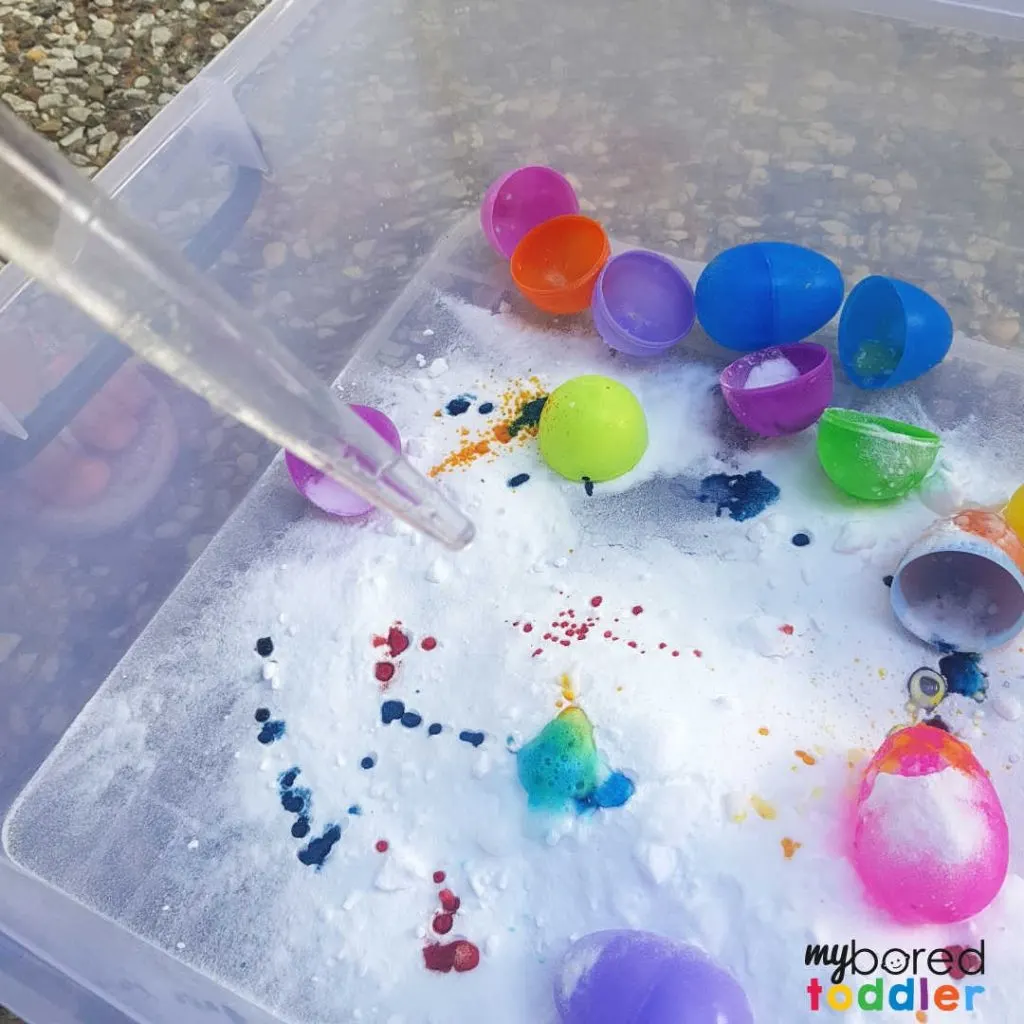 Repeat and repeat!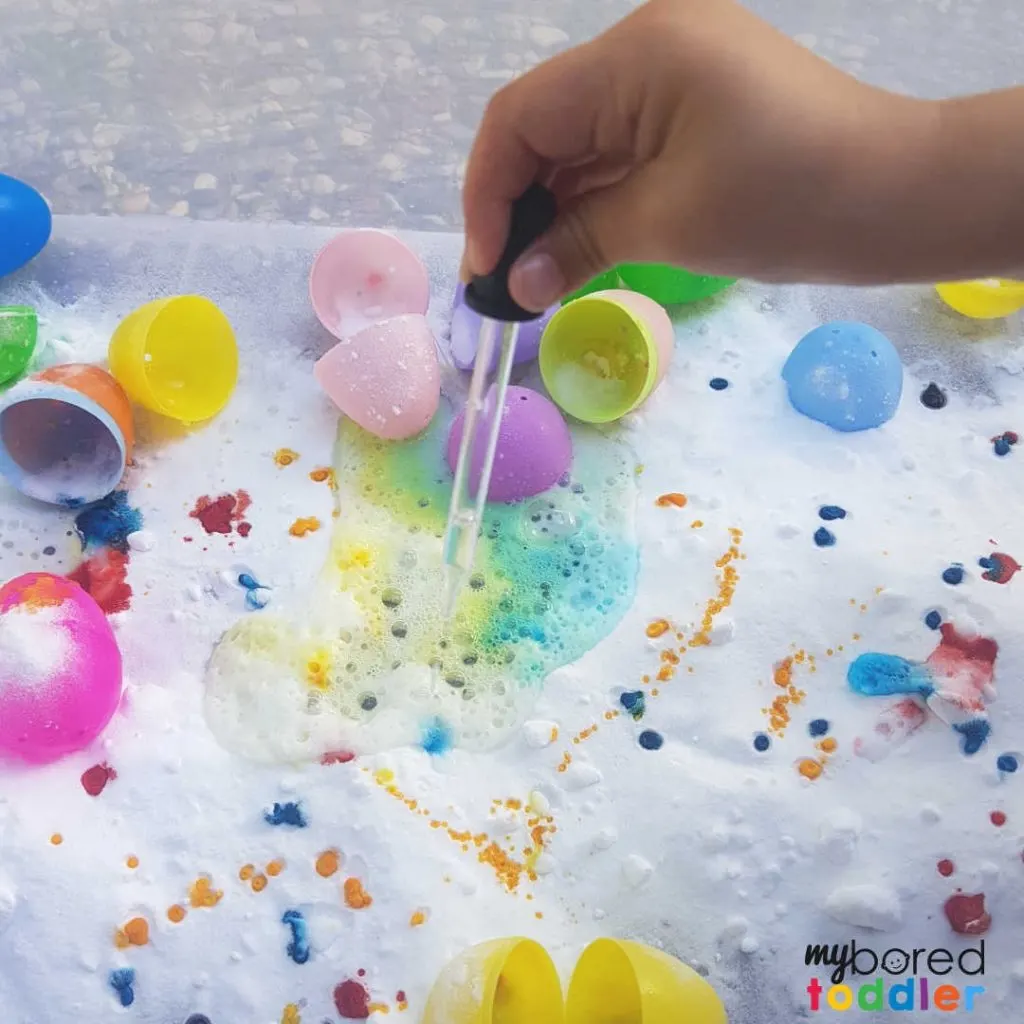 As you can see we had heaps of fun with this fizzing sensory bin.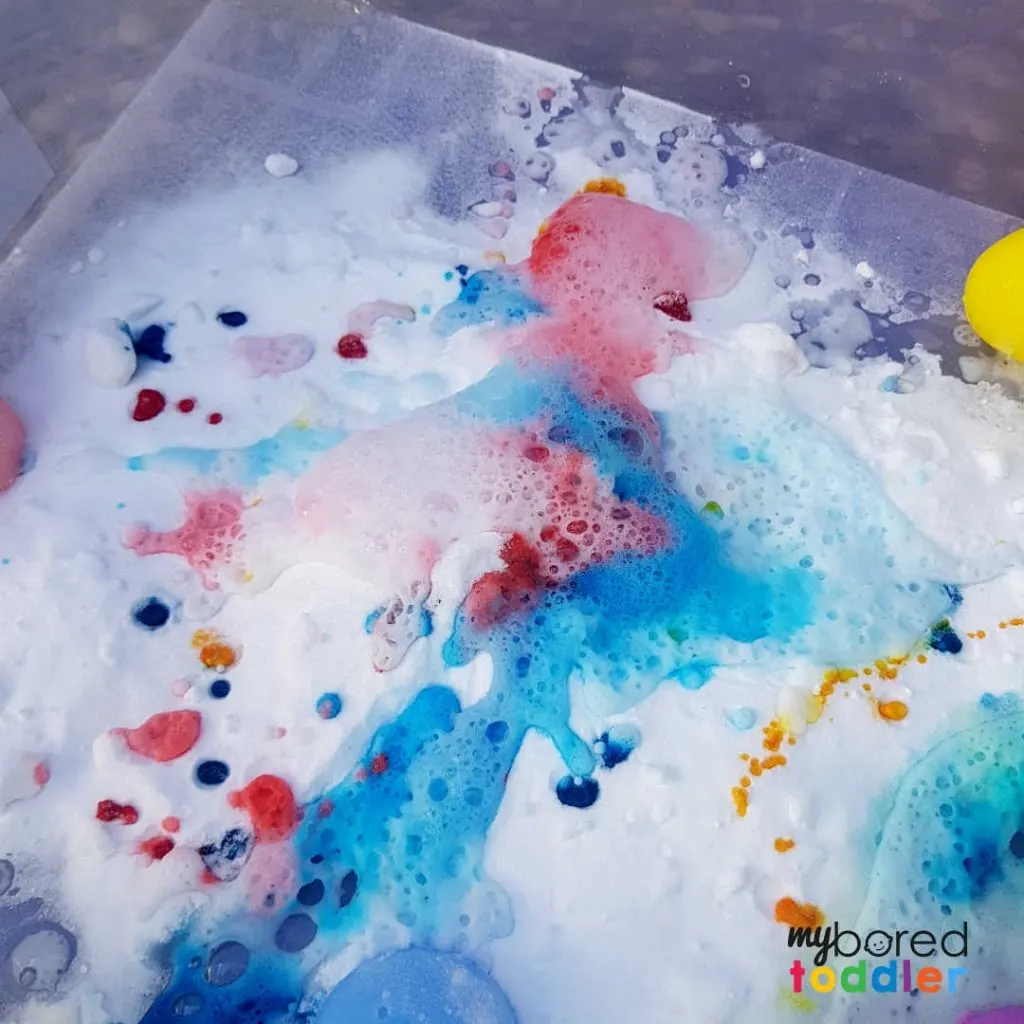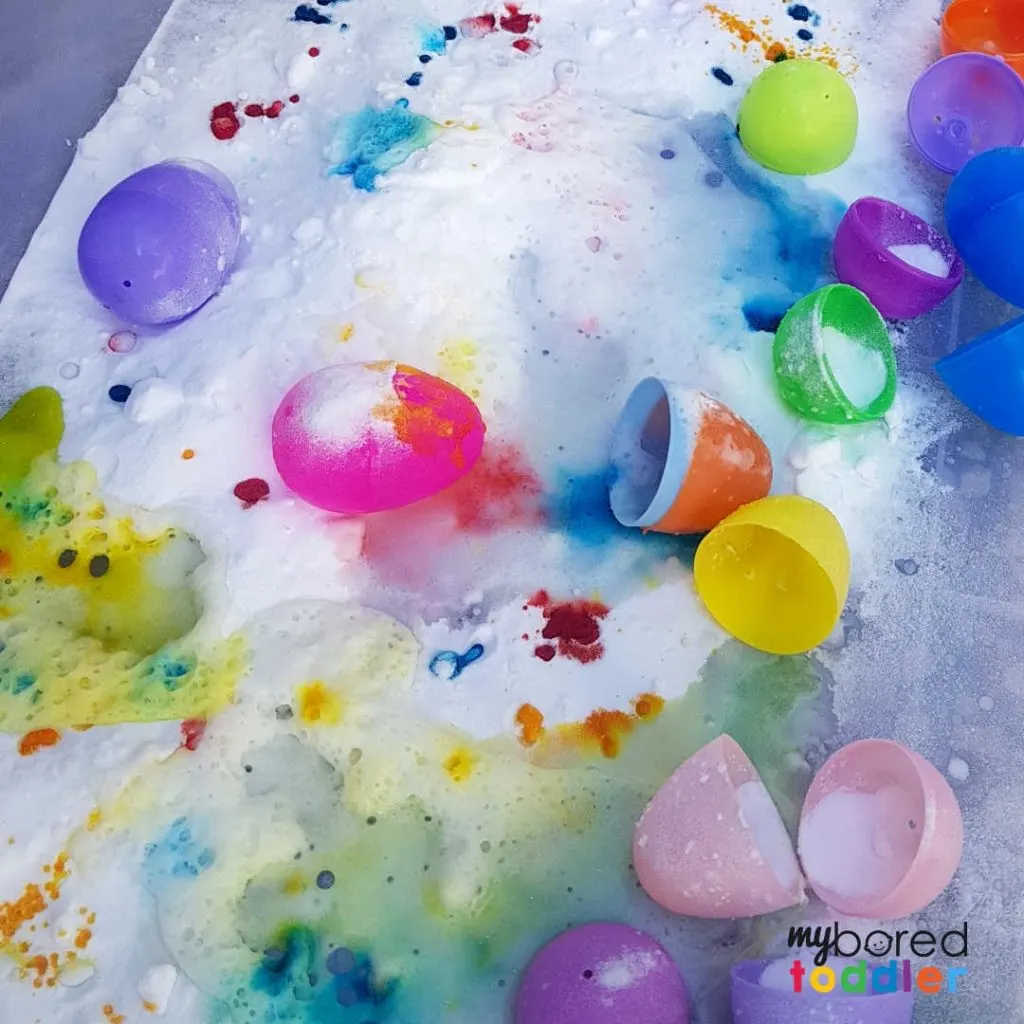 I hope you enjoyed our fizzing Easter sensory bin. Don't forget to share a picture in the Facebook Group or on Instagram - #myboredtoddler .
For more Easter toddler activities you can find them all HERE.
See some more Easter Sensory Bin Ideas HERE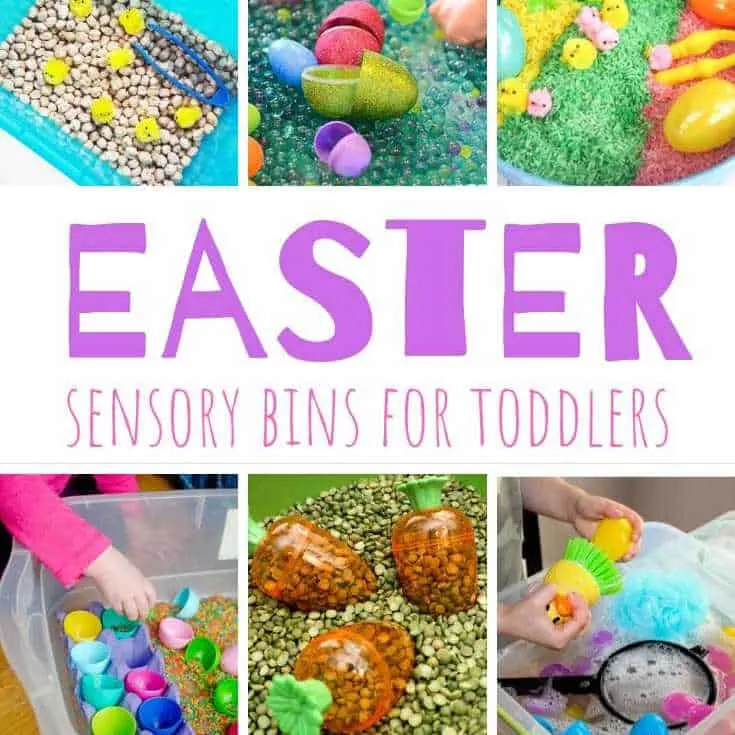 If you enjoyed this activity why not pin it to Pinterest.