A sun craft is a great way for toddlers and preschoolers to welcome summer. This toddler fine motor activity takes little time to prepare with basic craft supplies.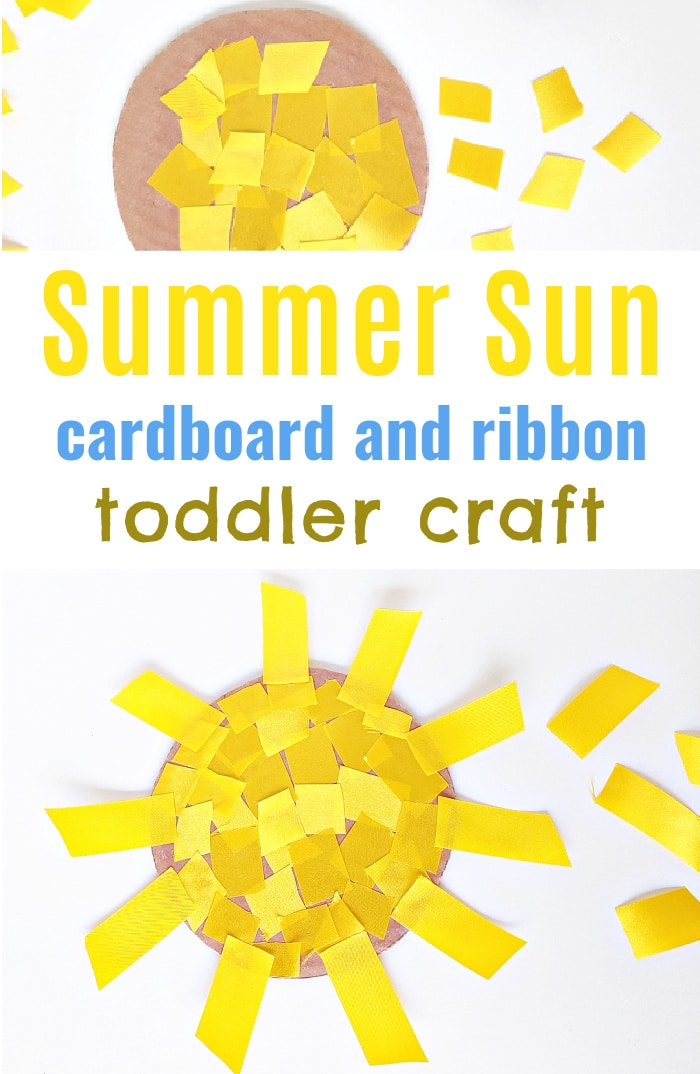 There's nothing like some warm sunshine to welcome spring and summer. A glowing sun can boost the spirits of both kids and parents and provide perfect weather for fun outdoor times.
To extend the enjoyment of the sun, provide a simple craft like this one with yellow ribbon. This is a great way to engage fine motor skills and provide some sensory play for toddlers.
This is also an opportunity to talk about the weather and changing seasons: make observations and predictions about the daily weather; talk about birds building nests; enjoy more outdoor play observing changes in trees and plants.
What you need for a fine motor Sun Craft for Toddlers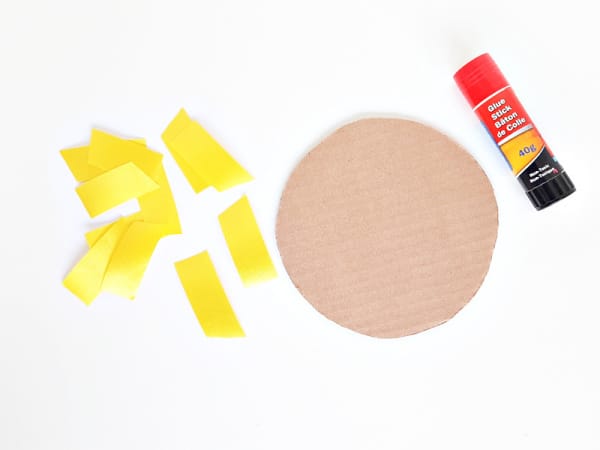 This really is a simple craft to provide, with only three materials needed to complete the process.
Ribbon
Glue stick
Cardboard circle
You can also use white school glue if preferred. Use a small paintbrush to spread the glue around the cardboard disc to add more fine motor work to the activity.
This cardboard circle measures approximately 6 inches (15 cm) in diameter. You can make the circle larger or smaller, depending on your preference, available cardboard, and a size that is convenient for your toddler to work with.
Cut ribbon into small pieces, small pieces for the center of the circle, slightly longer pieces for the sun rays around the curved edge (circumference) of the circle.
Instructions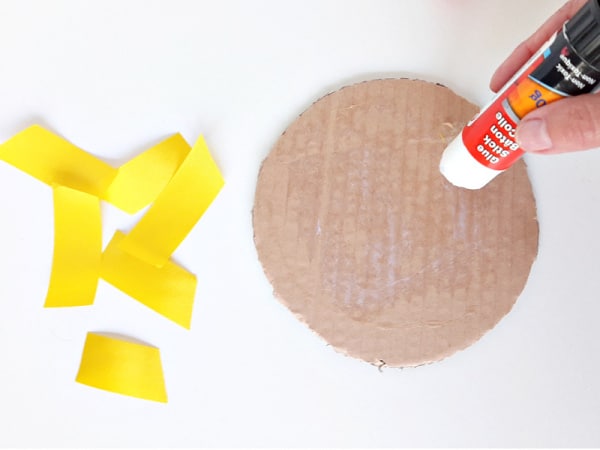 Spread glue all over the cardboard surface. Be generous with the glue to ensure the ribbon pieces are secured.
If you are using white glue, pour a small amount of glue into a small cup or other container. Spread the glue onto the cardboard with a paint brush.
This provides great fine motor work, either with a glue stick or with a paint brush spreading white glue.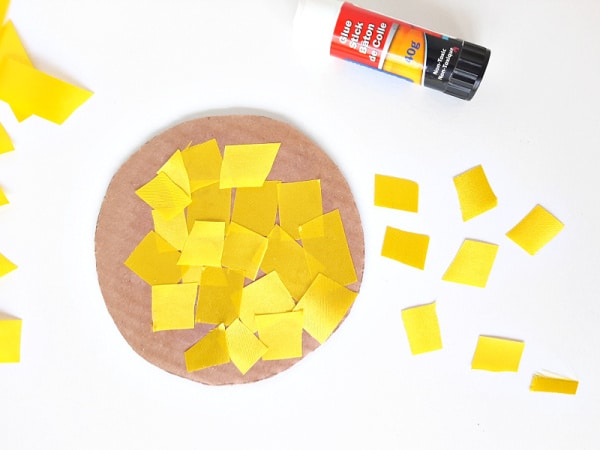 Place small ribbon pieces on the glue to cover the cardboard. Add more glue on top of the ribbon if you want to layer or overlap the pieces.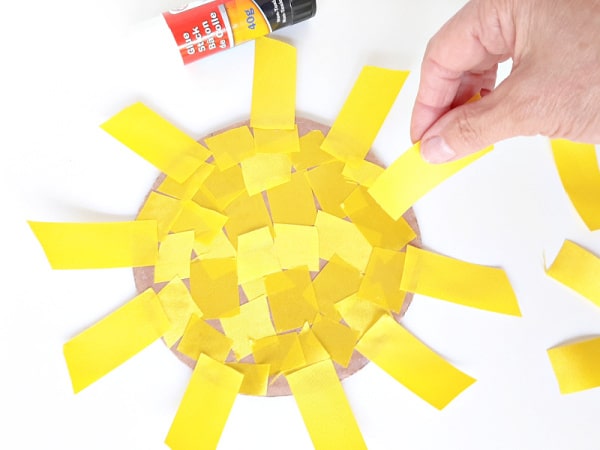 Add more glue if needed along the edge of the cardboard to attach the rays of sunshine.
Ribbon can have a natural curl as it comes off the holder. The pieces can be placed on the glue with the curl rolling upward or downward. This ribbon is placed with the curl rolling up.
Kids can space the ribbon pieces as close together or as far apart as they choose.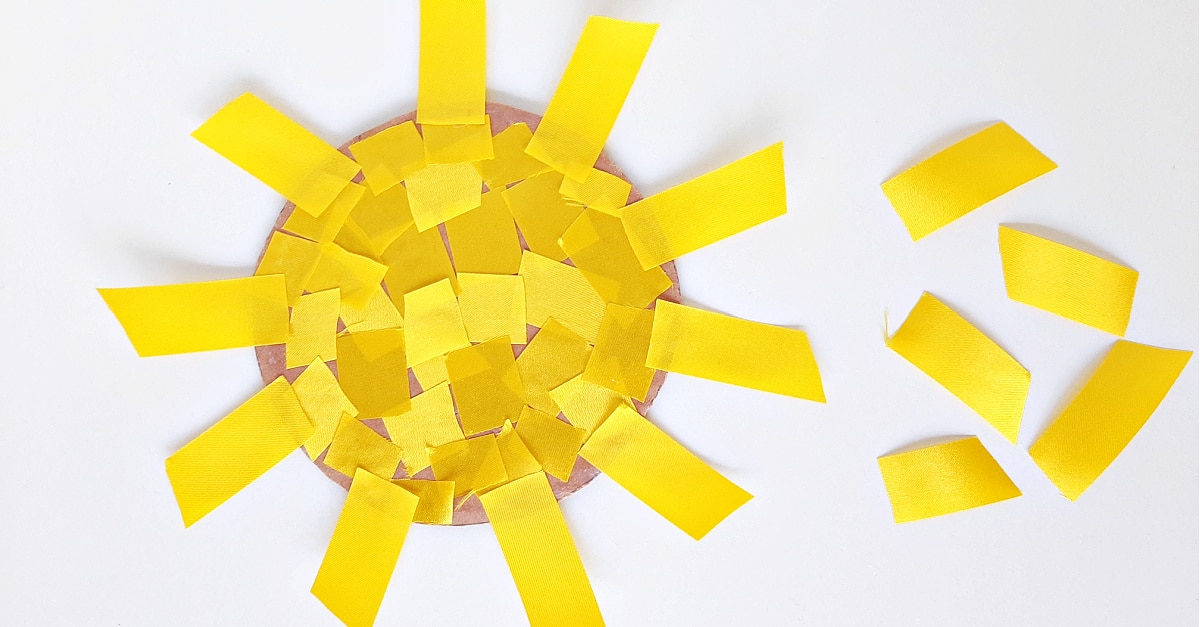 This activity provides an opportunity for kids to strengthen fine motor skills while exploring weather and changing seasons. Provide a window for discussion, to support language and thinking skills.
Can you see the sun today?
Is it hidden by clouds?
What color is the sun?
Sometimes we feel cold even when the sun is in the sky.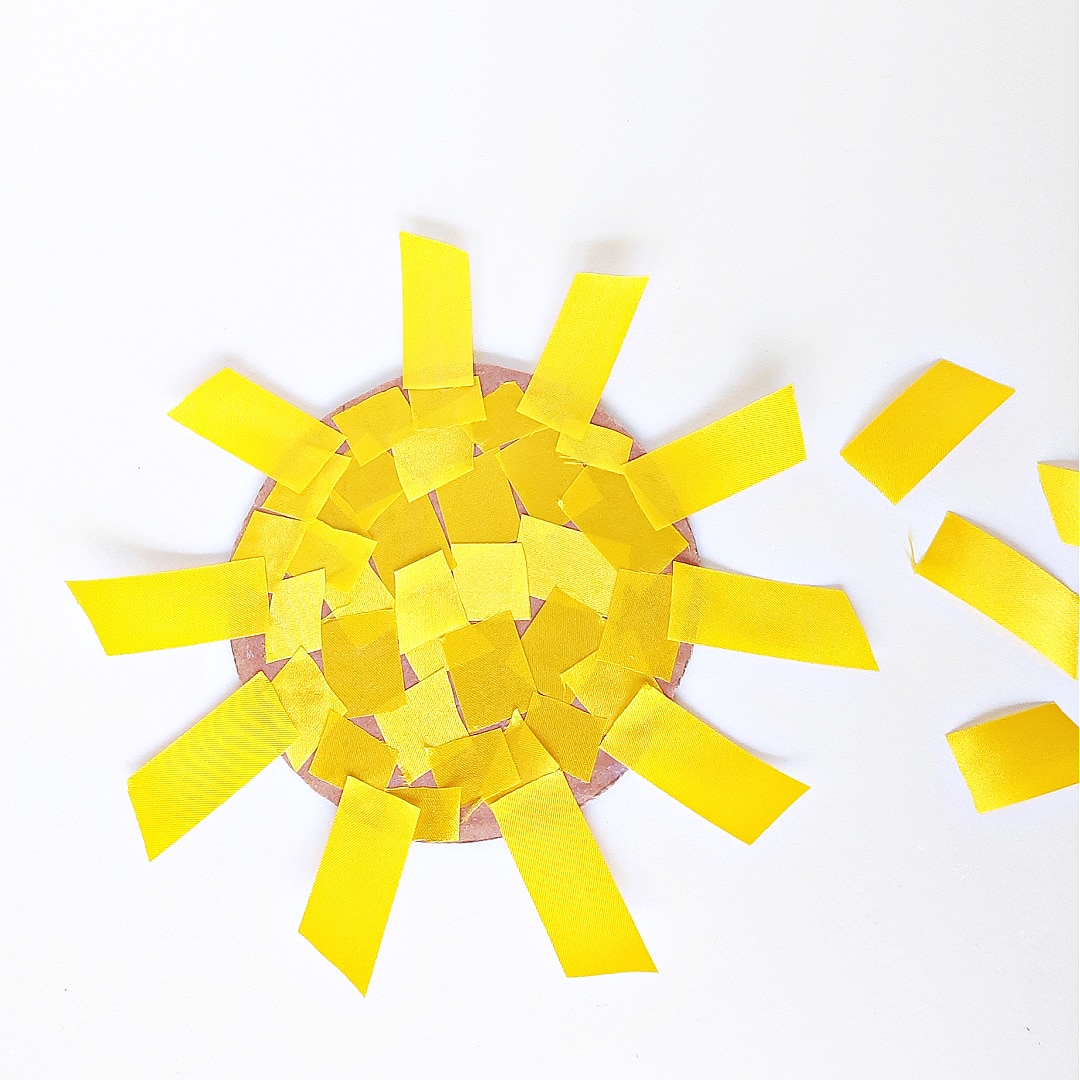 This simple craft needs little instruction. It is practically mess-free and has lots of different textures and shapes for fine motor and sensory play. Invite kids to engage with the materials and see what awesome projects they create!
If you loved this post why not share a picture in our Facebook Group or on Instagram. Follow @myboredtoddler and use #myboredtoddler so we can all see!
SOME MORE FUN TODDLER ACTIVITY IDEAS YOU MIGHT ENJOY ARE: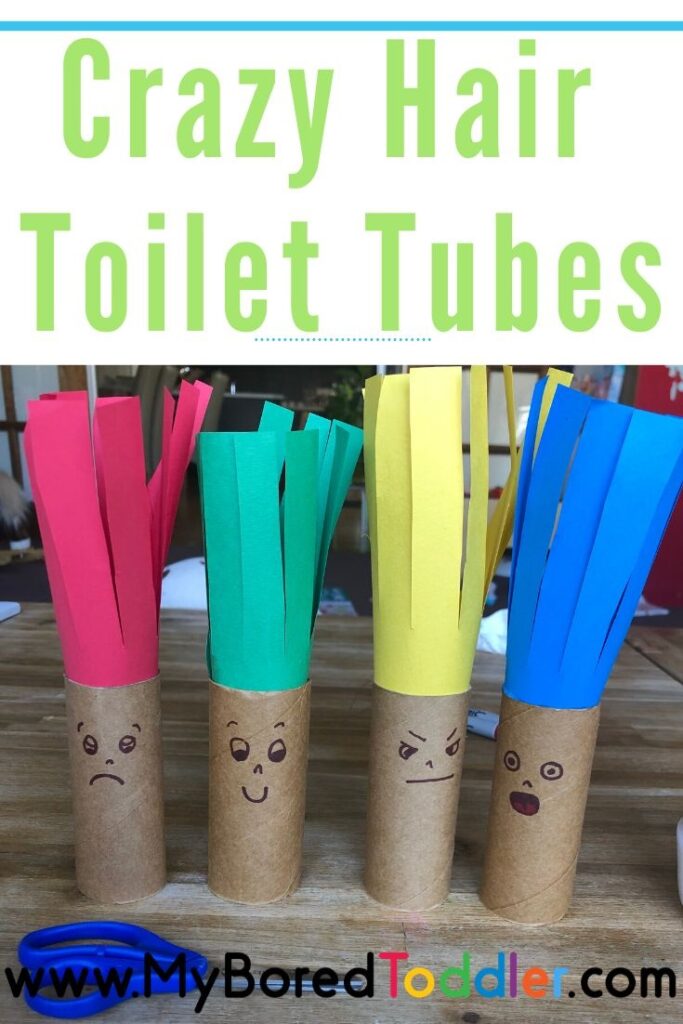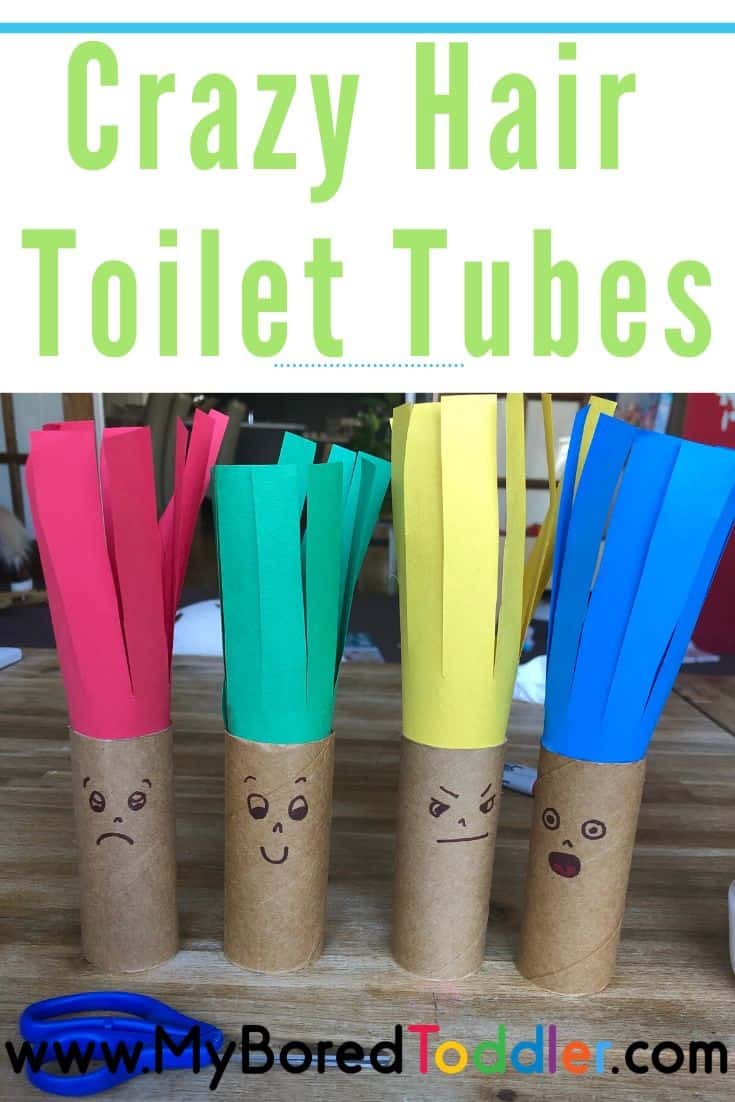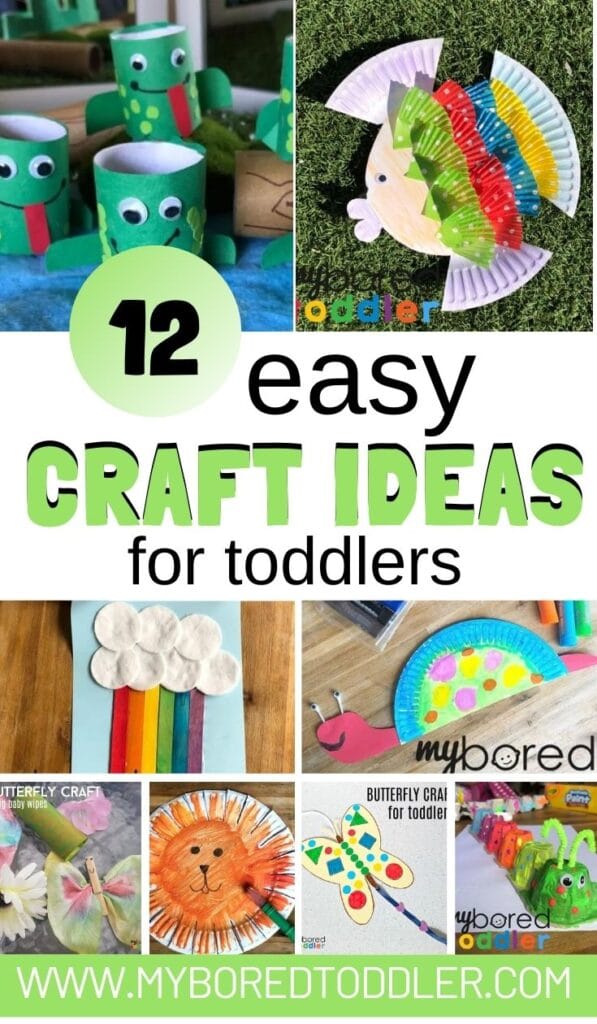 About the Author
Heather is a former preschool teacher and founder of preschooltoolkit.com, a website providing early learning resources for teachers and parents. She focuses on creating fun crafts and activities that engage developmental skills while promoting hands-on learning through play. Follow her on Facebook, Pinterest, Twitter, Instagram